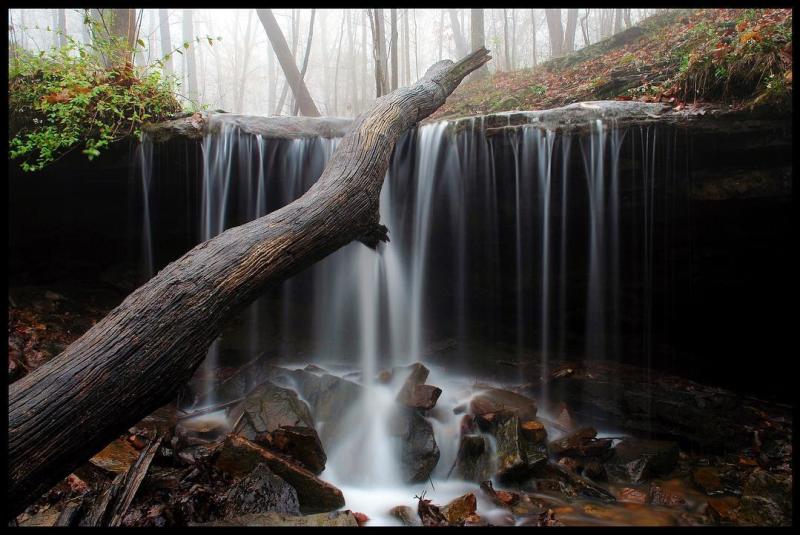 When I'm visiting a new city, I'm always most curious to discover those hidden gems, those tips and tricks that locals are well known for being super well versed in.
One of those local things I'm most interested in? Those romantic, easy-on-the-eye locations unique to that one particular spot on Earth.
It's the deceptively simple things that move me most. It can be a set of sparkling string lights on a quiet corner with strands wound through a few old oak trees. Or a quiet natural trail at the top of an almost untouched mountain. I think the thing that intrigues me about these spots is this: It's as if I've stumbled upon a grand secret.
Below I've compiled a list of what are, in my opinion, some of Huntsville and Madison County's prettiest, least known spots. I hope you'll venture out to some of these on your next trip to the Rocket City and snap a few photos along the way. Let us know in the comments below what we've missed.  If you're from out of town, what are some of the hidden gem, scenic locations in your city that you'd recommend for us?
Madison County Nature Trail on Green Mountain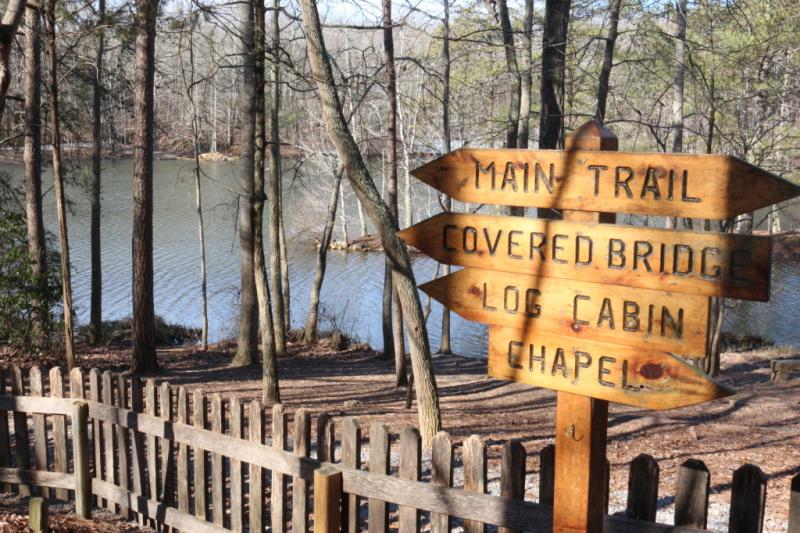 This 72-acre park is about a 25-minute drive from the Huntsville/Madison County Visitor Center®. It sits atop Green Mountain and boasts a 1.5-mile walking trail, insanely gorgeous covered bridge, lake and pavilion area.
What I'm about to tell you might seem like copy for an especially cheesy commercial, but bear with me. On my last trip to the Madison County Nature Trail on Green Mountain, a doe could be seen leaping along the grassy path next to the road. No lie. That's how adorable this place is.
Getting there.
When you've reached the circular gate, you know you've arrived. Be sure to follow signs for 'natural trails'. And be prepared for a winding journey to the top of Green Mountain. Go slowly. It's totally worth the slow going, winding trip.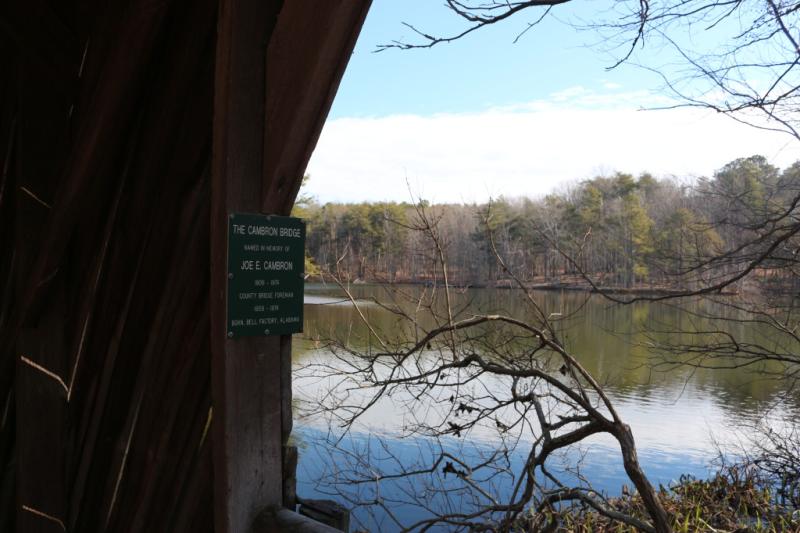 Insider's tip.
When you've made it to the top, don't get fooled by the 'one-way' roads. Just follow the green 'nature trails' signs and go merrily along your way.
Address for GPS.
5000 Nature Trail Road Huntsville, AL 35803
Hours of Operation.
7 a.m.- 30 minutes before Sunset
String lights by Commerce Kitchen, Courthouse Square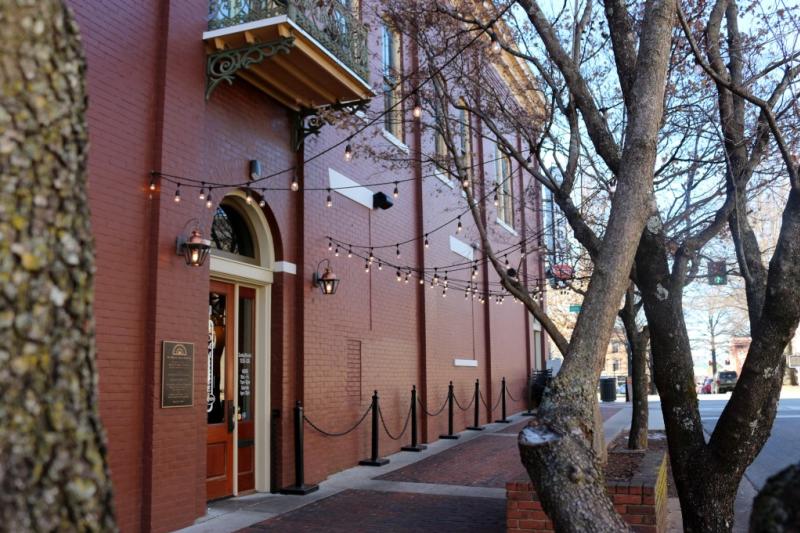 These lights at Commerce Kitchen are the cutest.
Ok. I gave it away in the intro. I'm a sucker for string lights, and downtown Huntsville's Commerce Kitchen has the most adorable "hidden" corner with string lights tucked away for those that are on the Southside of Courthouse Square.
Getting there.
Simply head toward Commerce Kitchen (right next door to Harrison Brothers Hardware) and take a right. You can't miss them.
Insider's Tip.
For full effect, dine at Commerce Kitchen in the evening and stroll through the area at night.
 Address for GPS.
300 Franklin Street Southeast, Huntsville, AL 35801
Hours of Operation.
Yay! You can see these lights any time. Obviously, they are best viewed at night and during Commerce Kitchen's hours of operations, which are: Mon – Friday, 11 a.m.-10 p.m., Saturday, 4 p.m. – 10 p.m. and Sunday brunch, 10:30 a.m. – 2:30 p.m.
EXTRA FUN.
See if you can find one of the Lucky Ducks from the Lucky Duck Scavenger Hunt VERY nearby.
Hidden Art at Washington Square, Downtown Huntsville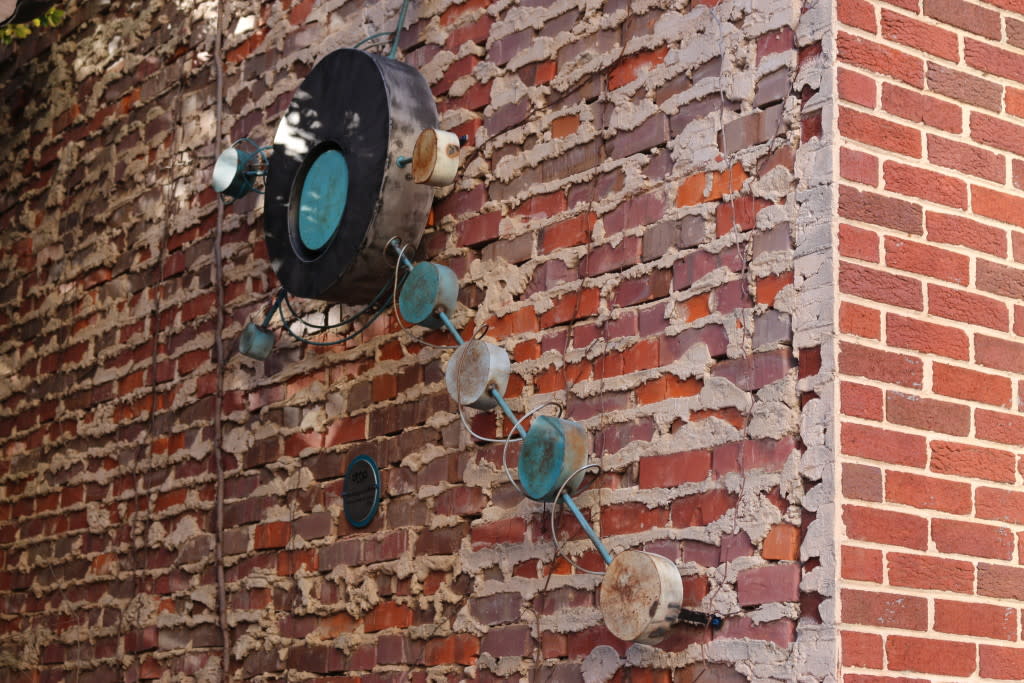 Huntsville's art and creative scene is one to be reckoned with, and pieces of the city's artistic culture can be discovered at Washington Square in Downtown Huntsville. As your discovering some of Huntsville's hidden art, be sure to check out the Clinton Row Project for local shopping or nearby restaurants The Bottle or Humphrey's Bar & Grill if you get hungry.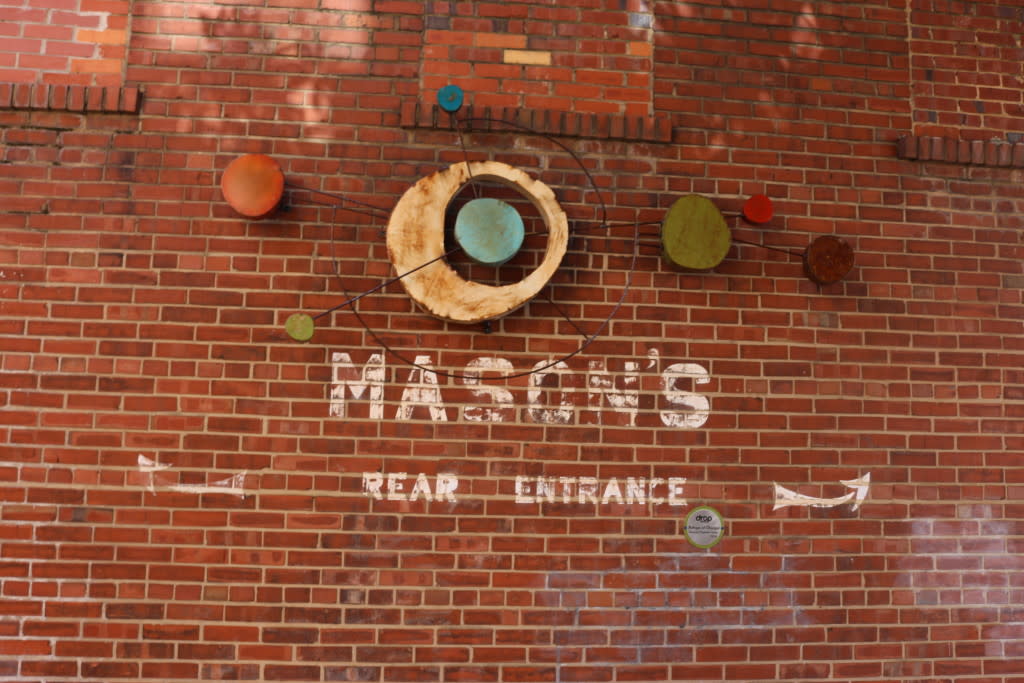 Getting there.
There are multiple entry points to see this awesome art. Enter via parking lot behind the Clinton Row Project, by Downtown Huntsville, Inc. offices on Washington Street or across from the Clinton Avenue Parking Garage on Clinton Avenue.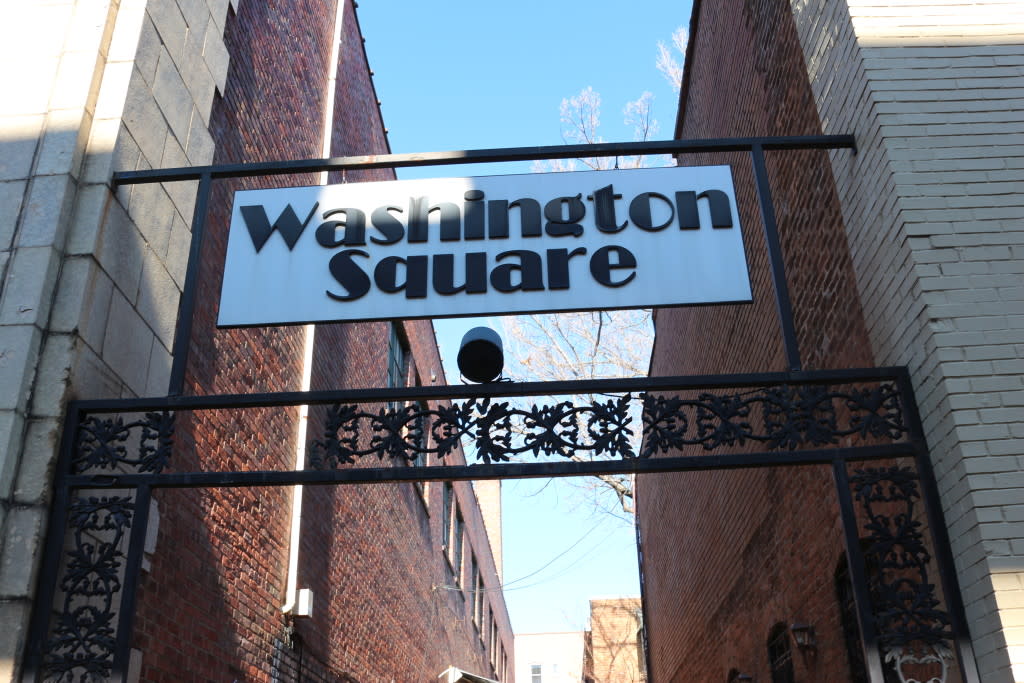 Address for GPS.
There's no address for Washington Square, so I'd recommend plugging Downtown Huntsville, Inc. offices into your GPS. There's a cute alleyway right by their offices that lead to the square.
127 Washington Street Huntsville, Al, 35801, USA
Hours of Operation.
Another Yay! The Square is open 24-7.
Big Spring Park East
When I was little, I remember the first time I walked over to the brilliantly shaded Big Spring Park East. It really was like discovering a secret. Big Spring International Park with the famous red bridge, lagoon and eternal fame is Huntsville 101. It's basic Huntsville. Big Spring Park East? A bit more of a secluded secret. But a good one. Venture across Church Street and find grassy knolls to picnic, read a book and take some awesome Instagram photos with #iHeartHsv (ok, ok I had to get ONE shameless plug in…use whatever hashtag you want.)
Local rumor has it that Jesse James escaped from the old bank building that sits atop the stony hill. We can neither confirm nor deny.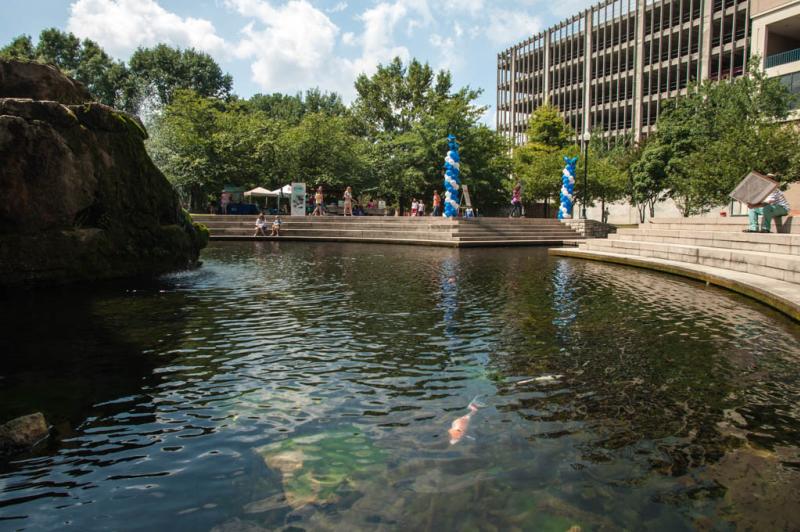 Insider's Tip.
Renovation work has been on going in Big Spring Park East. Don't let the fencing keep you from exploring though; there is still plenty of gorgeous park to see!
Getting there.
There's parking alongside Church Street and all around Big Spring International Park. Be sure to bring quarters if you're visiting before 5 p.m.!
Address for GPS.
While the park itself doesn't have an address, it's adjacent to the downtown YMCA.
Downtown Huntsville YMCA:
101 Church St SW Huntsville, AL.
Hours of Operation.
Big Spring Park East can be accessed 24/7.
EXTRA FUN.
One of the hardest (most well hidden) Lucky Ducks to find is somewhere hidden in Big Spring Park East waiting for you to discover.
Gateway Greenway
Just a short 5-minute walk from the Visitor Center, Gateway Greenway is right next to A.M. Booth's Lumberyard, Sandwich Farm, Bud Cramer Park and a quick 10 minute walk from Courthouse Square. A new park development, I classify this space as lesser known simply because it's so new. Visit this spot sooner rather than later. I have a feeling it won't remain so secret for much longer.  It's the perfect stop for those who want to take a quick stroll or sit by the creek and view a Huntsville sunset.
Getting there.
Walk from the Visitor Center by following Cleveland Avenue to the park.
Address for GPS.
Plug in A.M. Booth Lumberyard's Address to your GPS:
108 Cleveland Avenue Northwest, Huntsville, AL 35801
Hours of Operation.
Gateway Park is open 24/7.
EXTRA FUN.
There are two Lucky Ducks in this area.