As parents of four, from High School to PreSchool, we value our family time. We try to regularly invest our time and money into new adventures making fun memories together. Honestly, the teen years crept up on us, and almost overnight, our oldest boys began asking to stay home or go out with friends on family nights. If we were to keep them actively involved, we had to be more strategic and add activities that directly engaged their interests.
Though this is by no means a universal list for every family, when we include a stop at any of the businesses below in a family outing, my teenagers are not likely to decline!
Dragons Forge Cafe
(Located inside historic Lowe Mill on the second floor)
2211 Seminole Dr. SW Studio 2073, Huntsville, AL 35805
Be aware of your surroundings when strolling into Dragons Forge Cafe; you may think you've walked straight into a game of Dungeons and Dragons. The fantasy-themed coffee shop/bistro is a magical environment with cosplay and pop culture innuendos at every turn. The magical atmosphere will wow you, and it doesn't stop there; the thematic menu offers cleverly named hot and cold beverages along with soups, sandwiches, and baked treats. You'll think you've scored a cup of pure magic with every option. We had our son's sixteenth birthday here, and he and his friends loved it! I made a tea party reservation which included scones and pastries and several pots of tea. The cafe also offers music nights and game nights. This cafe is an excellent lunch, tea, or treat spot with areas to read, talk, or act out a scene of your favorite video game. Don't leave your imagination at home!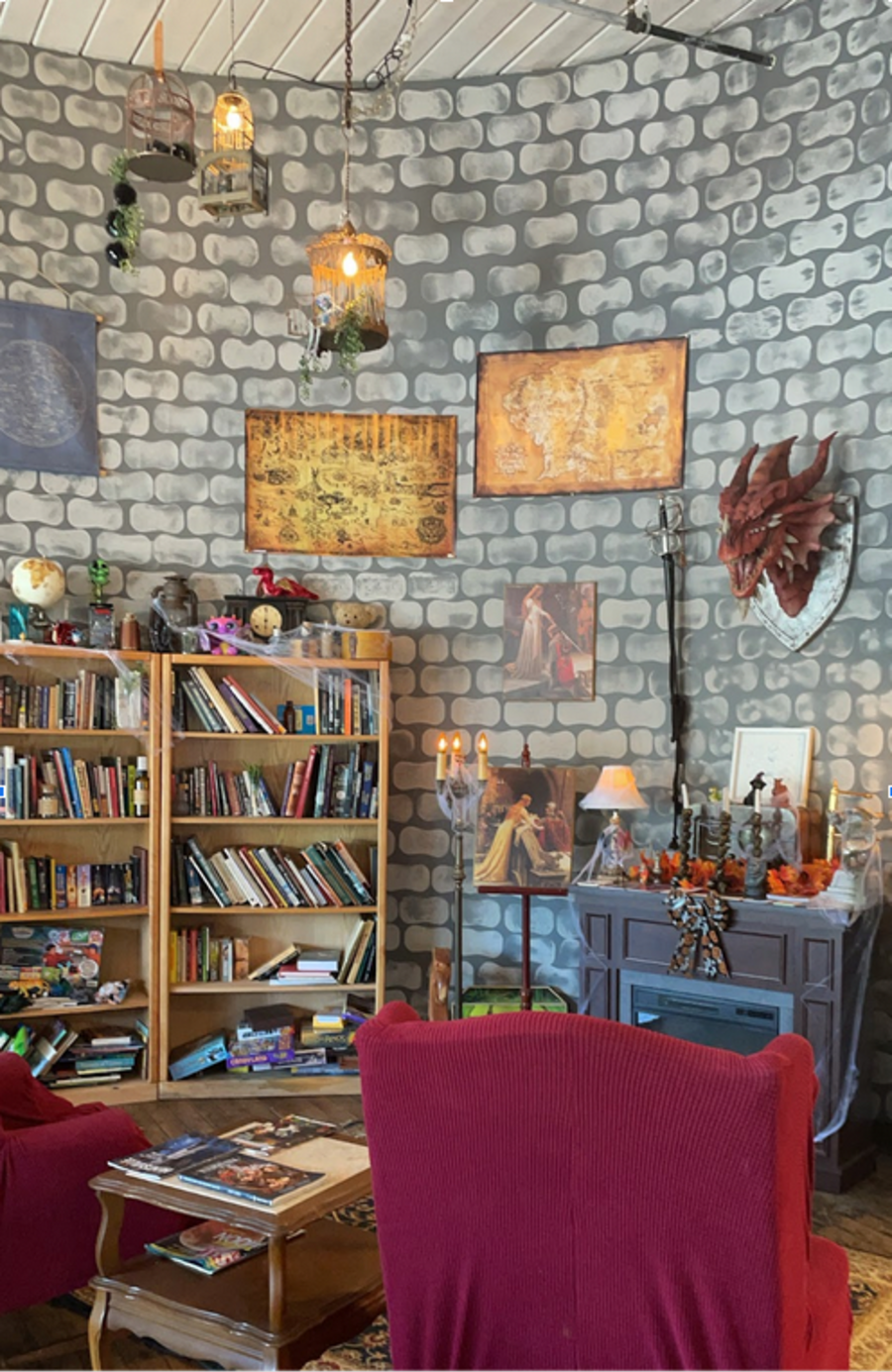 The DEEP: Comics, Games, and Toys
2310 Memorial Pkwy SW, Huntsville, AL 35801
(https://deepcomics.com/)
This store is a deep dive (pun intended) into comics, collectibles, and gaming. Its many aisles can swallow you up for hours, especially if you loved comics as a kid. Their large selection of contemporary and vintage comics, plus a broad assortment of relics, will have you reliving your childhood. My husband turns nine years old when he enters. It's cute to hear him calling the boys over to check out a series of characters he loved as a child (and likely still loves). While the teens enjoy finding their favorite comics, my nine-year-old is in heaven checking out the newest pokemon packs or browsing books. The store staff is well versed in comic history and values, buying used and vintage items. If you have a box of comics, take it in and let them tell you all about it; even if they don't purchase it's an experience to hear their expertise. This store perfectly combines vintage and current comics, games, and relics.
 
Piper and Leaf Tea Co.
Four locations
The Farm 997 Highway 231, Lacey's Spring AL, 35754
Constitution Park 109 Gates Ave SE, Huntsville AL 35801
Lowe Mill 2211 Seminole Dr. SW Ste 121, Huntsville AL 35805
7504 Hwy 72 W A4, Madison AL 35758
If a family outing involves stopping at Piper and Leaf, we have no complaints from our teens. As a family, we've grown to love all four locations. My teens like to stop into the Lowe Mill location after perusing vintage music at Vertical House records. Our whole family enjoys going to the Lacey Springs location during special events - we all get our favorite tea and hang out on the porch (which feels like going home to Grandpa's). A family-run tea business started by three siblings, Piper and Leaf's artisan tea blends are made with locally grown herbs and produced to deliver a rich and smooth drink. Our kids have said, "I didn't know tea was this much fun or could be blended in so many fun flavors!"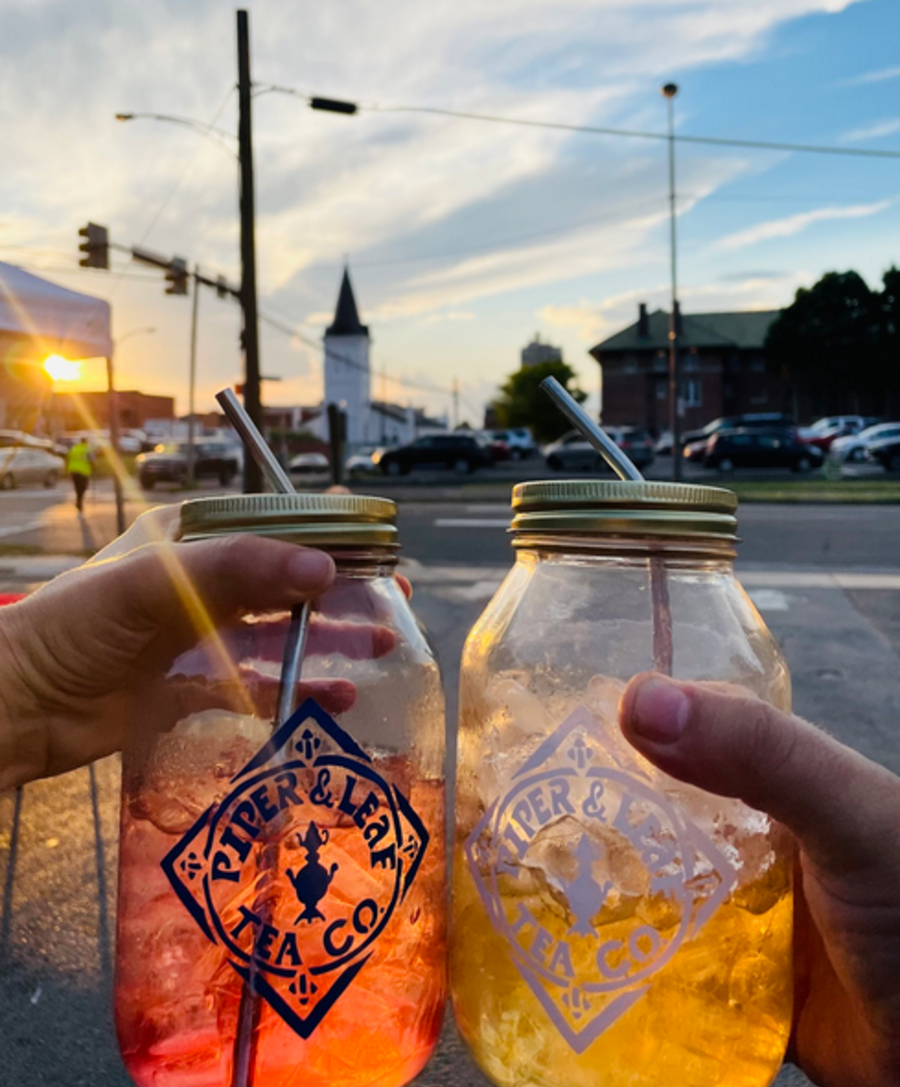 Vertical House Records
(Located outside historic Lowe Mill)
2211 Seminole Dr SW, Huntsville, AL 35805
(http://theverticalhouse.com/)
Earlier in the Summer, my boys went down to Saint Simons Island to stay with their grandparents. While there, they found my mom's record player, and an obsession was born; a love for vinyl. They returned to Huntsville and immediately looked up the nearest record shop. Visiting a few, Vertical House Records stood out; it's a husband and wife-owned and operated record store that's been in operation since 2007. Lively botanical installations are peppered throughout the exposed brick space housed within the historic Lowe Mill. Parts of the room are dedicated to vintage resale, sitting among warmly displayed antiques, inviting you to sit on a retro velvet couch or admire the plant on the mid-century stool for sale. With over 25,000 albums in stock, the store is a whole vibe, and moms and dads might enjoy seeing legends on vinyl.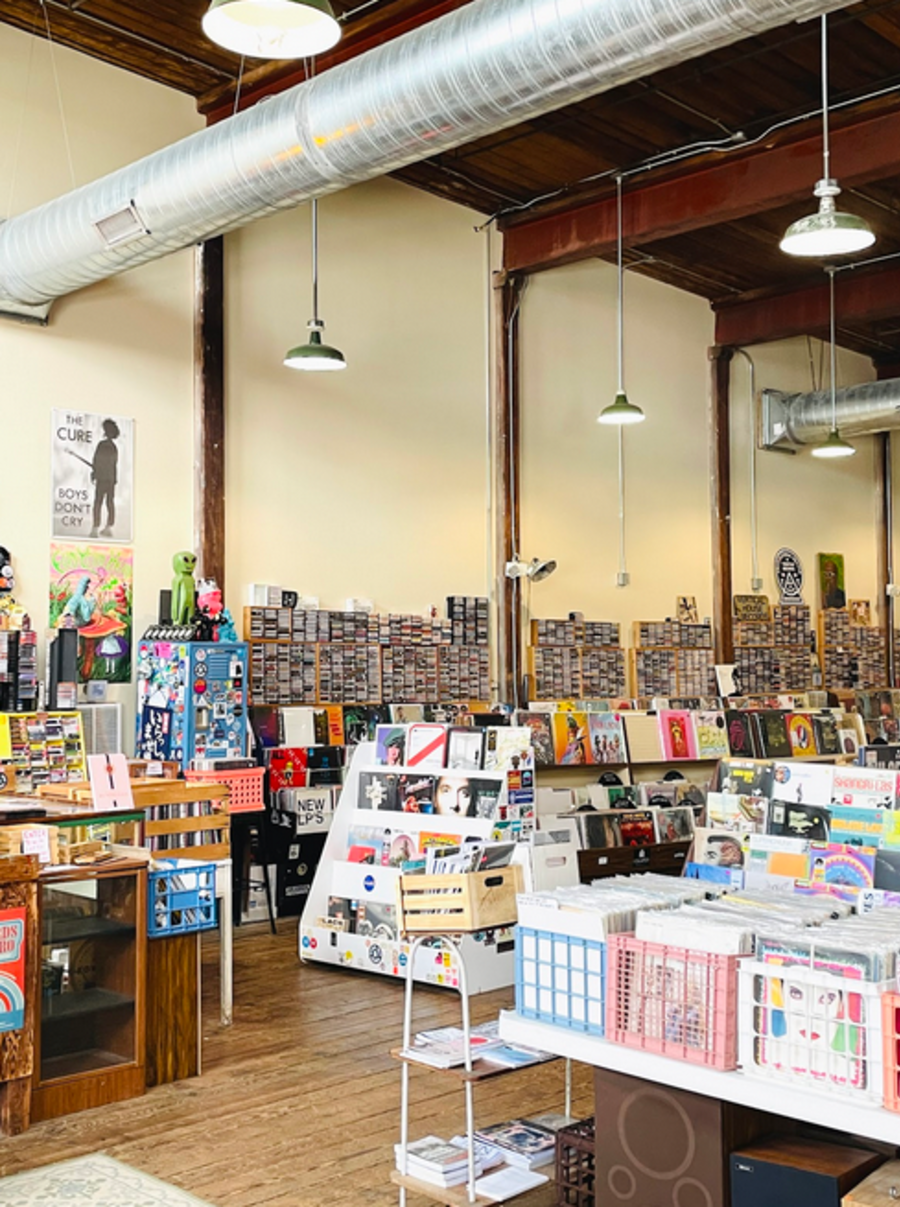 Stovehouse
3414 Governors Dr SW, Huntsville, AL 35805
(https://www.stovehouse.com/)
 
With a lot of open space, great stages for live performances, and a wide variety of food options, Stovehouse quite literally has something for everyone. The whole family gets excited at the mention of the name, shouting out which restaurant they want to eat at. Our go-to spots are Komodo Ramen, Oh Crepe, and Fresko Grille, but everything at Stovehouse is worth trying. It's a great place to get families together, especially on nights with live music - there's plenty of space to move around, and the bands are consistently great. Trust me, if they've got live music scheduled, call some family friends and schedule a meet-up. You'll be glad you did!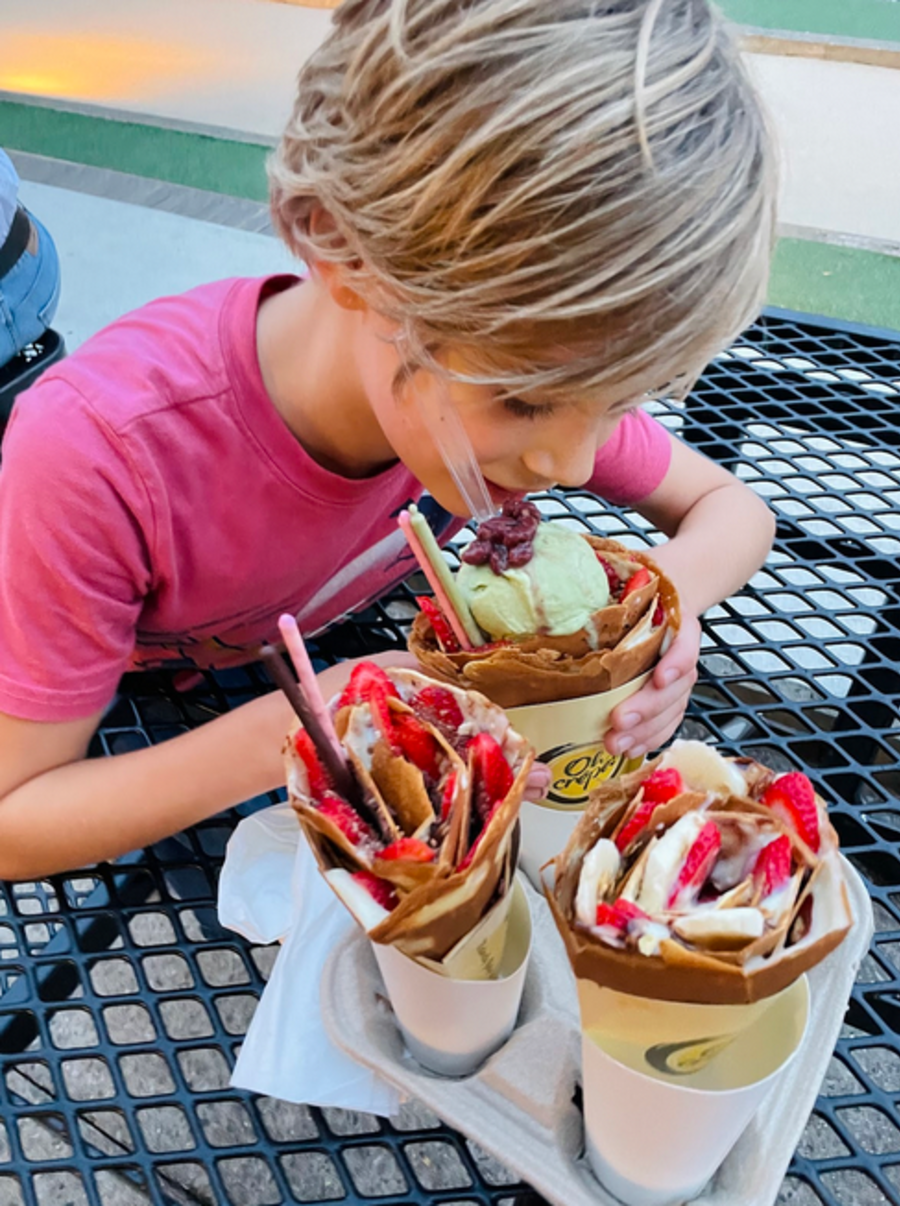 Pints and Pixels
(located at Campus 805)
2500 Clinton Ave W h, Huntsville, AL 35805
(https://www.pintsandpixels.pub/)
Not only do my teens love Pints and Pixels, but my husband celebrated his birthday there last year. He's right at home among the Joust, Galaga, and Donkey Kong machines, and loves inviting his older sons to join in on two-player games. Not only is Pints and Pixels a classic arcade, with some of the best old-school video games and pinball in town, but they also make the best milkshakes in Madison county, and their drink menu is extensive! Someone would be hard-pressed not to enjoy themselves at Pints and Pixels. Though they no longer offer food options, given their location at Campus 805, a menu seems unnecessary - you are surrounded by excellent pizza, sushi, doughnuts, tacos, and burgers mere feet away.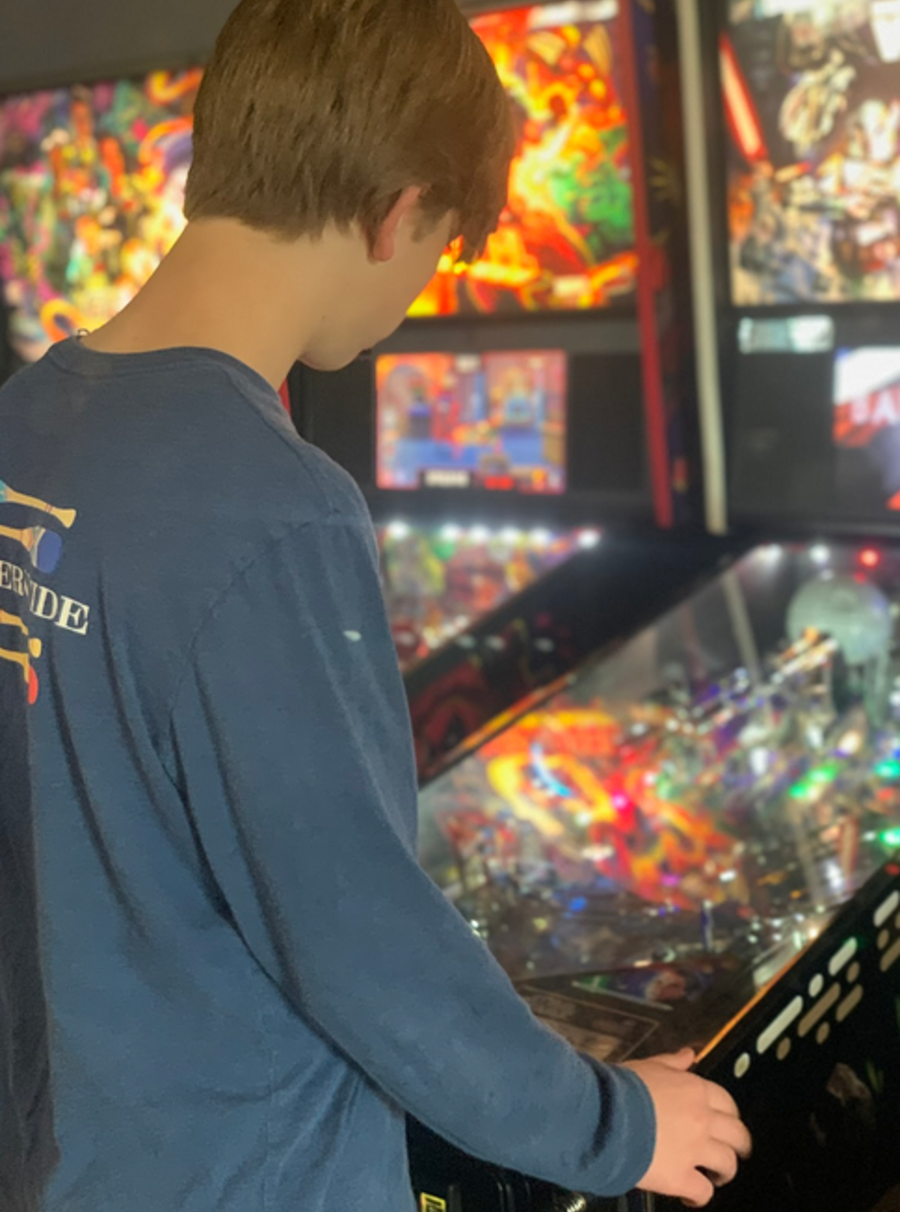 Knowing that everyone's family is different, and no two teens have identical tastes, here is a list of other experiences we've not been to, although some are also on our to-do list. Each contains a link for more information and entrance pricing.
Rage Room
2150 Leeman Ferry Cir SW, Huntsville, AL 35801
DiVRgence Virtual Reality
3015 Governors Dr SW, Huntsville, AL 35805
Altered Reality
7587 Hwy 72 W, Madison, AL 35758
(https://www.youralteredreality.com/)
The Flow; Supreme Air Sports
2021 Drake Ave. SE, Huntsville, AL 35801
Highpoint Climbing and Fitness
1020 Nunnahsae, N Park Dr NW, Huntsville, AL 35806
(https://www.highpointclimbing.com/huntsville/huntsville-main)