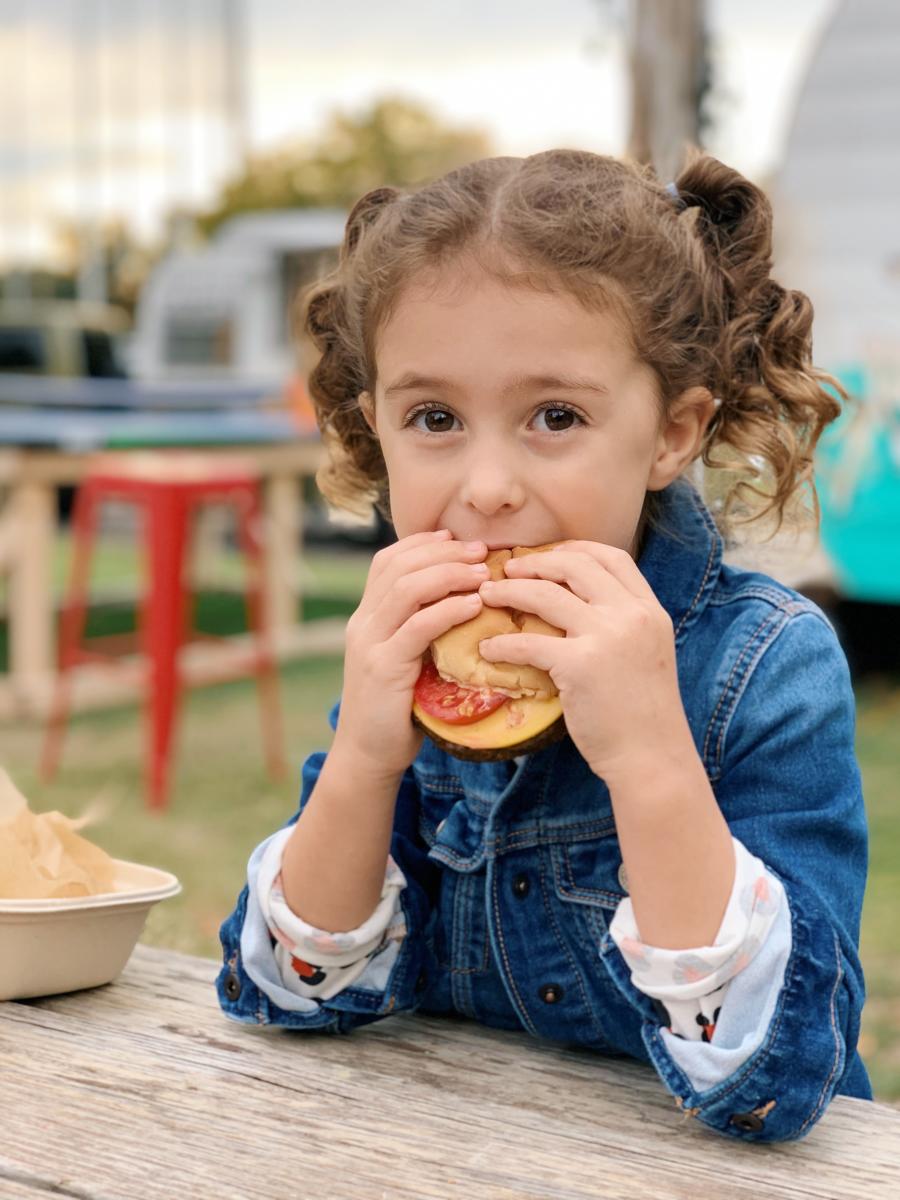 Whether you're on a mission to find the perfect bread to make killer sandwiches for the week or simply looking for fun things to do outside, these seasonal farmers markets are sure to showcase the best Huntsville has to offer. Shop for seasonal fruits and vegetables, homemade hot sauces, artisanal breads, fresh microgreens, cupcakes, and much more. Highlighted below are some of the farmers markets that offer vegan friendly options outside of just fruits and vegetables.

The newest farmers market on this list is Piper and Leaf's Lacey's Spring warehouse location. This market has 19 vendors including four farms, two coffee companies, three bakers/bakeries, and lots of artisans! Piper and Leaf tea is brewed on site with as many local ingredients from the garden, farm, forest, and even briar patch. Be sure to grab a jar of Piper and Leaf tea to sip on while you shop.
June through October
2nd Friday of the Month 
4pm - 6pm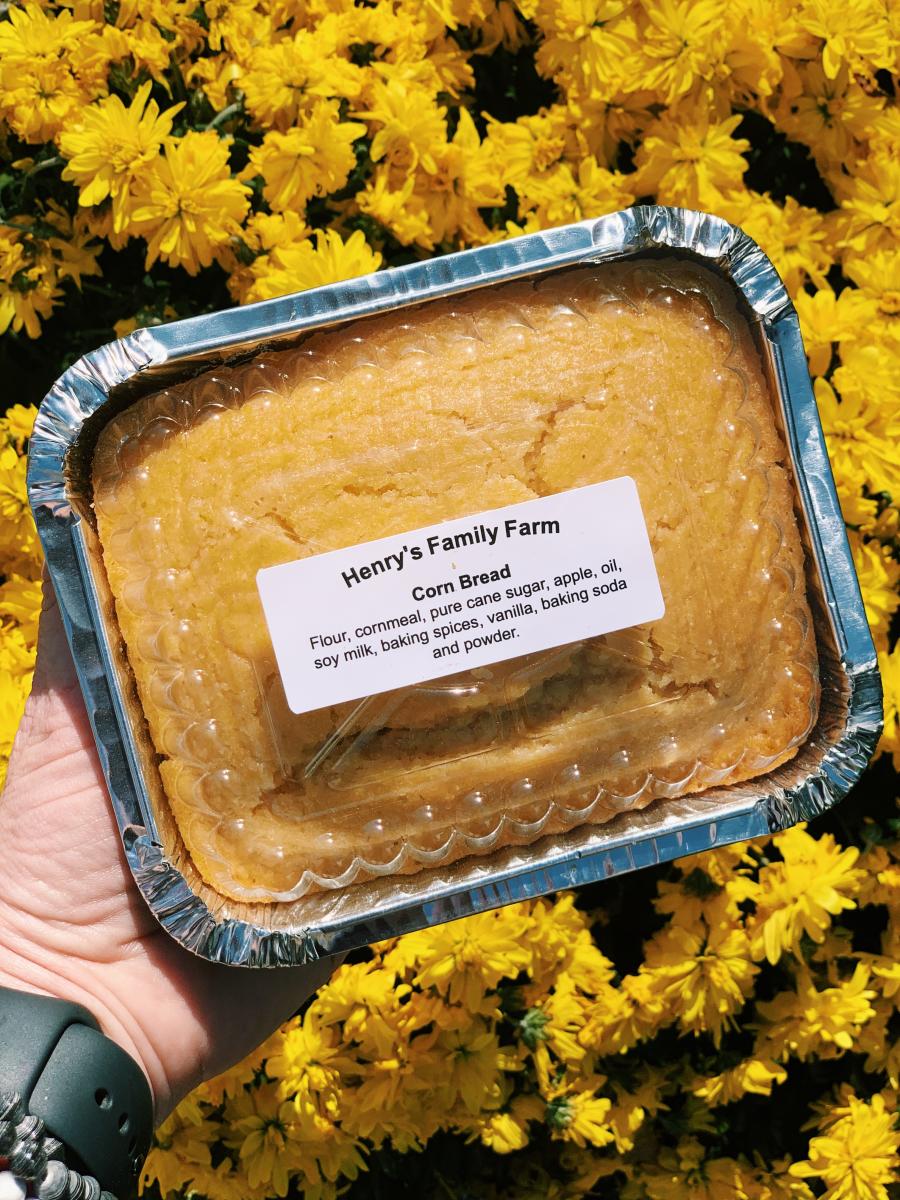 Oakwood Farmers Market is located directly across from Oakwood University. Artis Sydney, a local agricultural entrepreneur and the previous owner of Garden Cove Natural Food Store in Huntsville, is leading the way at Oakwood Farms. You can fill your bag with organic locally grown fruits and vegetables. I love the fresh herbs, colorful peppers, and crispy collard greens.
Each week you will find Henry's Family Farm. They offer several items like hot sauces, cookies, zucchini bread, corn bread, and sweet potato pies. There are several other vegan favorites set up each Friday as well. On-site, there is indoor/outdoor seating with Wi-Fi connections. This allows you to grab a bite to eat before or after you shop their vendors.

May through October
Every Friday 
12pm - 4pm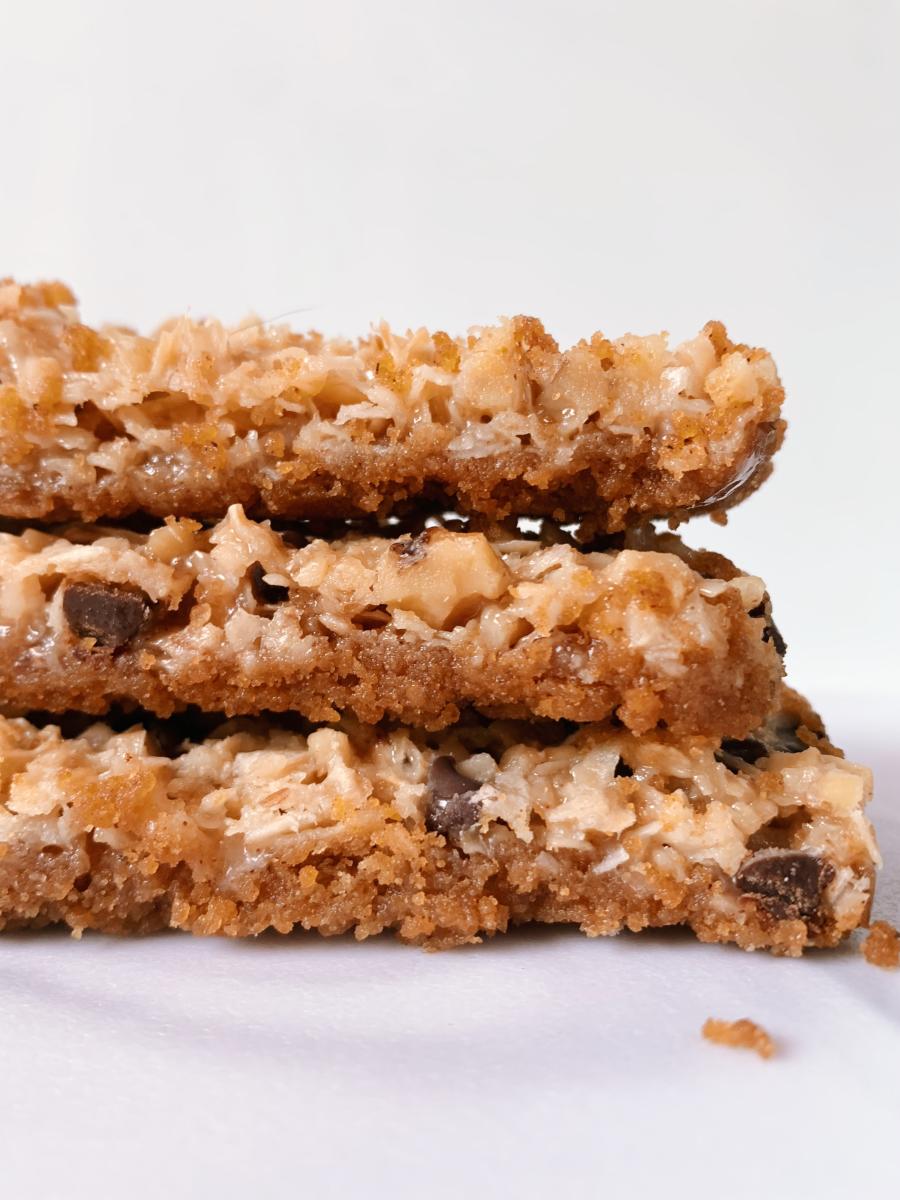 Who doesn't love getting some sun while also getting the fresh local groceries? Madison City Farmers Market is the area's original local, producer-only farmers market, founded in 2007. This market is easily seen from Hughes Road in the Trinity Baptist Church parking lot. Don't leave without stocking up on Sweet by Katie B's selection of gluten-free cupcakes, cookies, bars, and cinnamon rolls. These treats are delightfully rich without all the guilt.
April through November
Every Saturday
8am - 12pm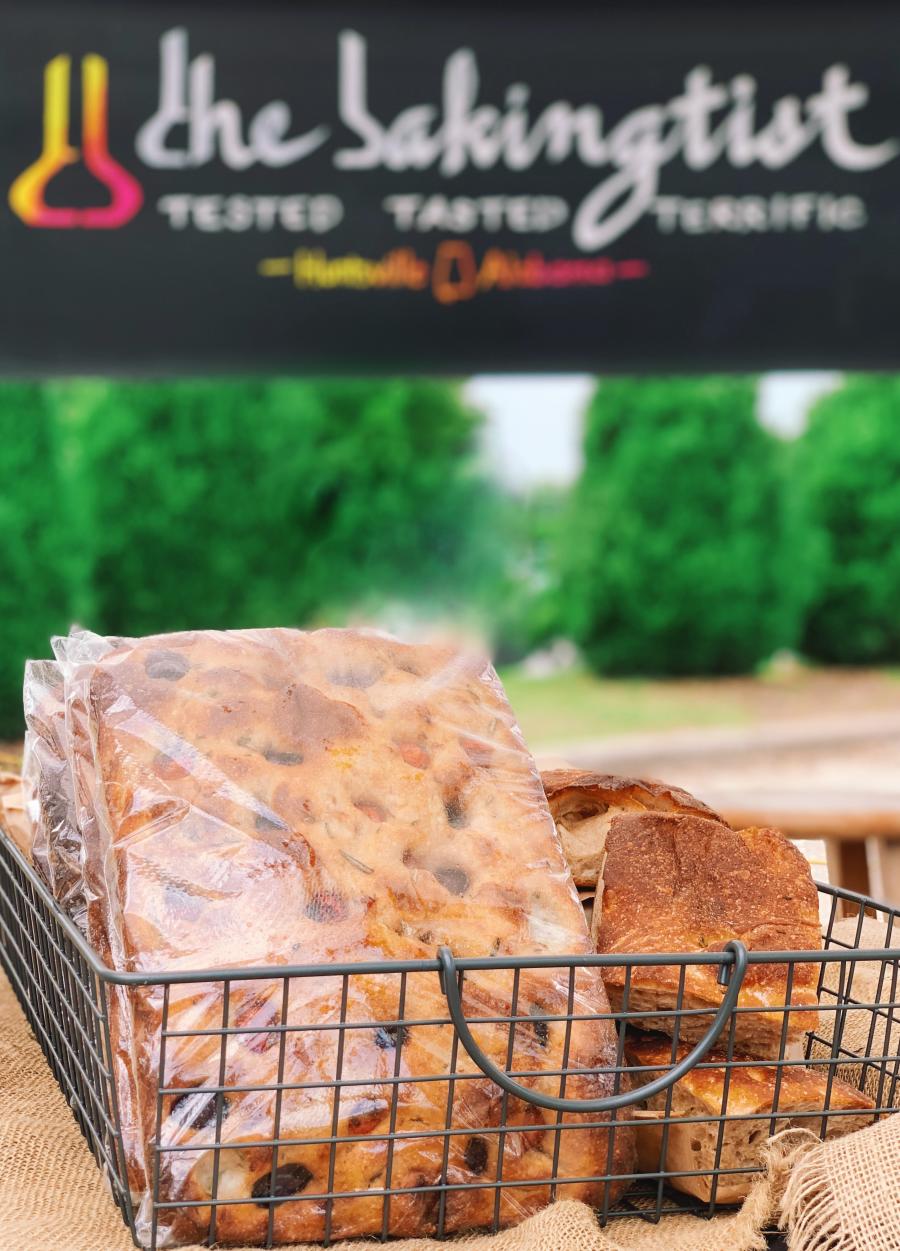 Greene Street Market is a great place for to be social. Enjoy wonderful music, shop, and eat dinner each Thursday. Strolling through the gorgeous downtown Huntsville is a wonderful experience, especially when you can also stock up on your favorite vegetables and fresh bread.
You can find beautifully chewy, yet fluffy focaccia bread by The Bakingtist. She aims, through fun and community interaction, to share the science behind baking. Find her on her social media learning and meticulously testing her baked goods. With so many options, you'll never buy bread at the grocery store again.

May through October
Every Thursday Rain or Shine 
4pm – 8pm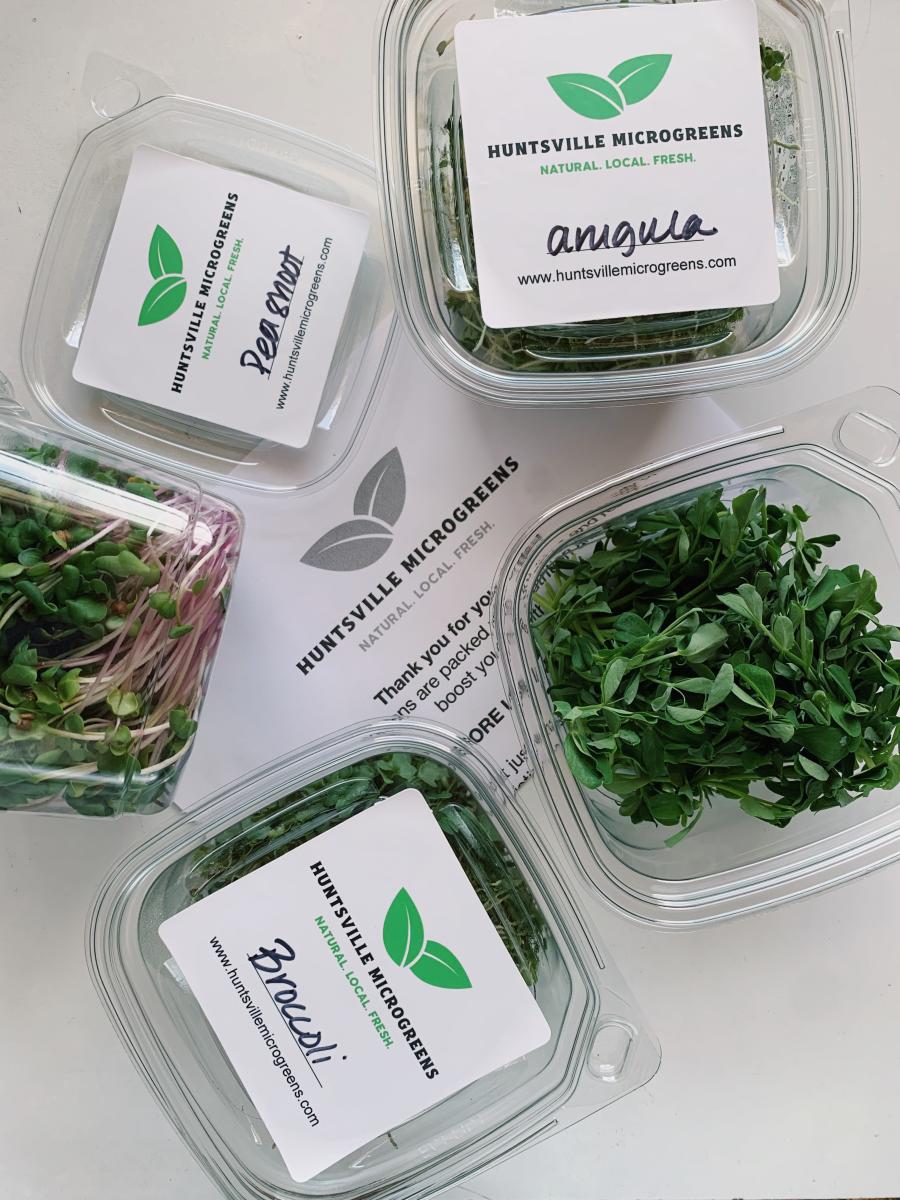 The market is held in The Village of Providence Park on Town Center Dr. in Huntsville, AL. Load up your car with local fruits and veggies along with specialty items like Huntsville Microgreens. Their farm uses only food grade and natural growing mediums along with non-GMO seeds. Harvesting these microgreens closest to eating will allow a more nutrient dense bite. They come in easy packets with no watering required, and the packets last about a week. It's best to beat the crowds and go early to ensure you'll get there in time to snag the cream of the crop.
April through November
Every Saturday 
8am - 2pm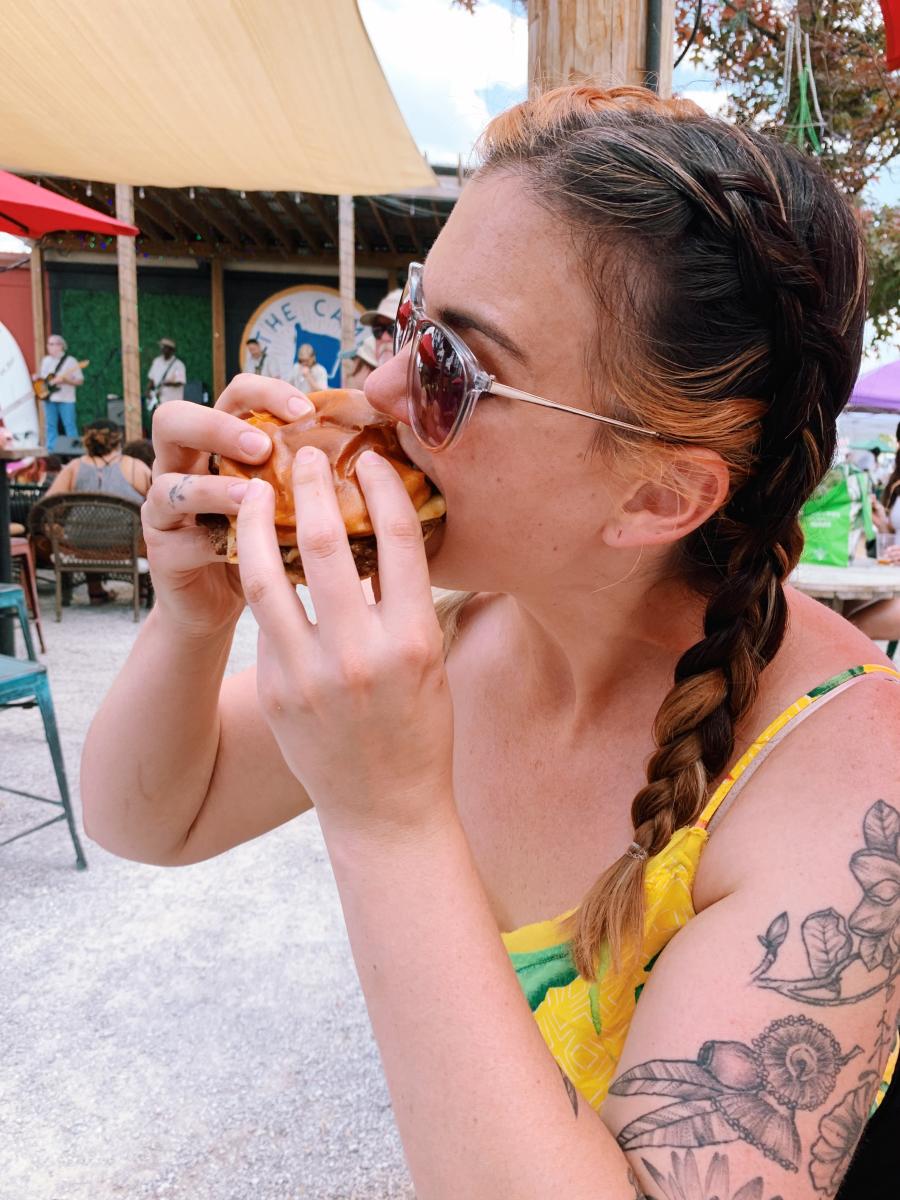 The Camp is known for its nightlife, but this outdoor destination is the perfect spot for a local market. This Sunday afternoon market is dog and kid friendly with family fun games to play. They also have live music to enjoy while you shop. Besides finding all the locally grown fruits and vegetables you can imagine, you can also find a few food trucks! Superhero Chefs is a part of the food truck garden. They offer the Ultimate Vegan Burger made with the Impossible Burger, vegan pulled pork, vegan smoked gouda, and Sprite BBQ sauce. The Ultimate Vegan Burger is served with fries. You can grab an adult beverage at the Camp's full-service bar.
March through November
Every Sunday 
1pm - 5pm