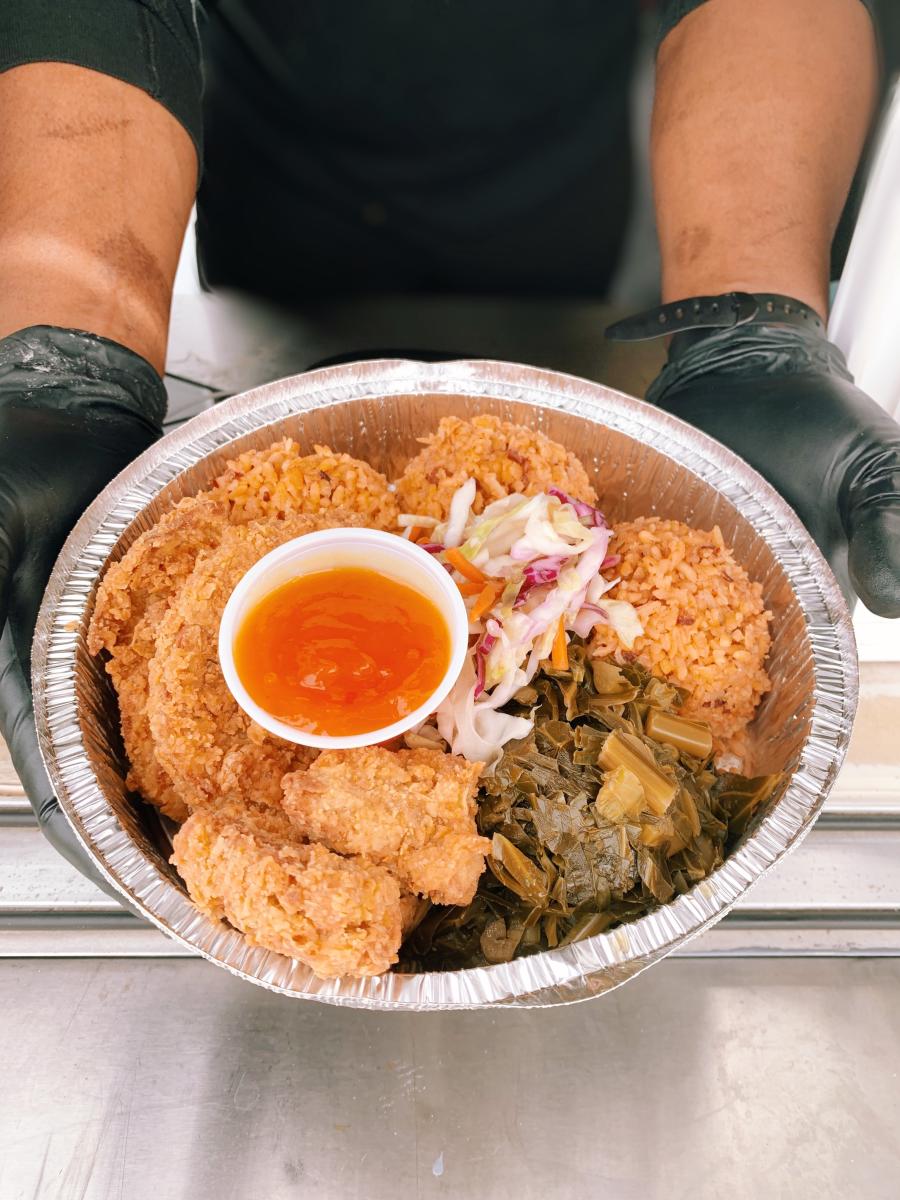 Food Trucks have always been a part of Huntsville, and they are here to stay and evolve. These trucks and trailers are making some of the best food in the city. This list has tracked down the top vegan food trucks and noted precisely where to find them. This list stands out because of its sheer variety of different types of food, all from other regions. We have the perfect solution to satisfy those adventurous taste buds.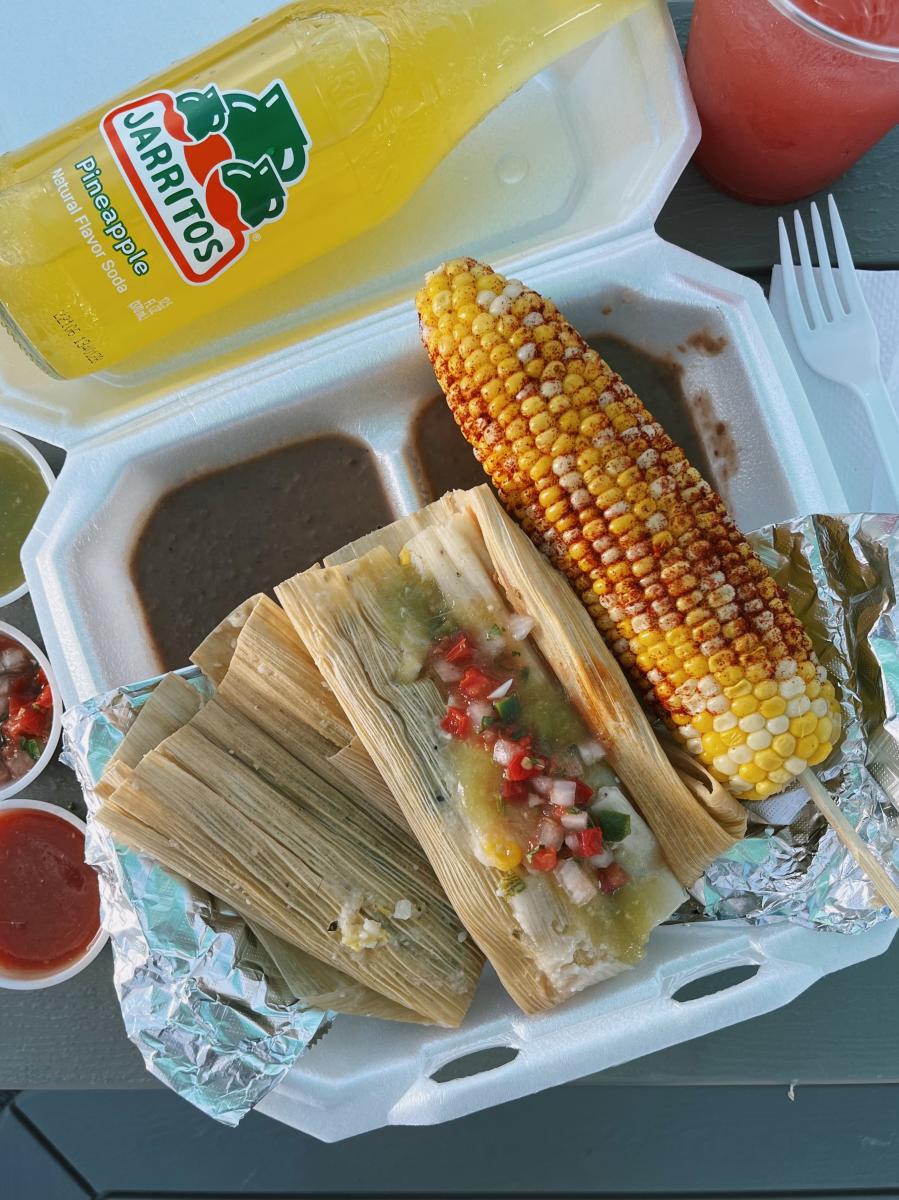 Teresita's Tamales Food Truck, created by sisters, Yesenia, and Jessica, inspired by their mother, Teresita. Teresita's Tamales offer two signature vegan tamales. You can choose between a tamale with jalapenos, tomatoes, and onions or zucchini, jalapenos, and corn. They offer the combo with Frijoles (Beans) and Mexican Corn. Grab the watermelon flavored agua fresca! Check out their FB and IG for their scheduled location.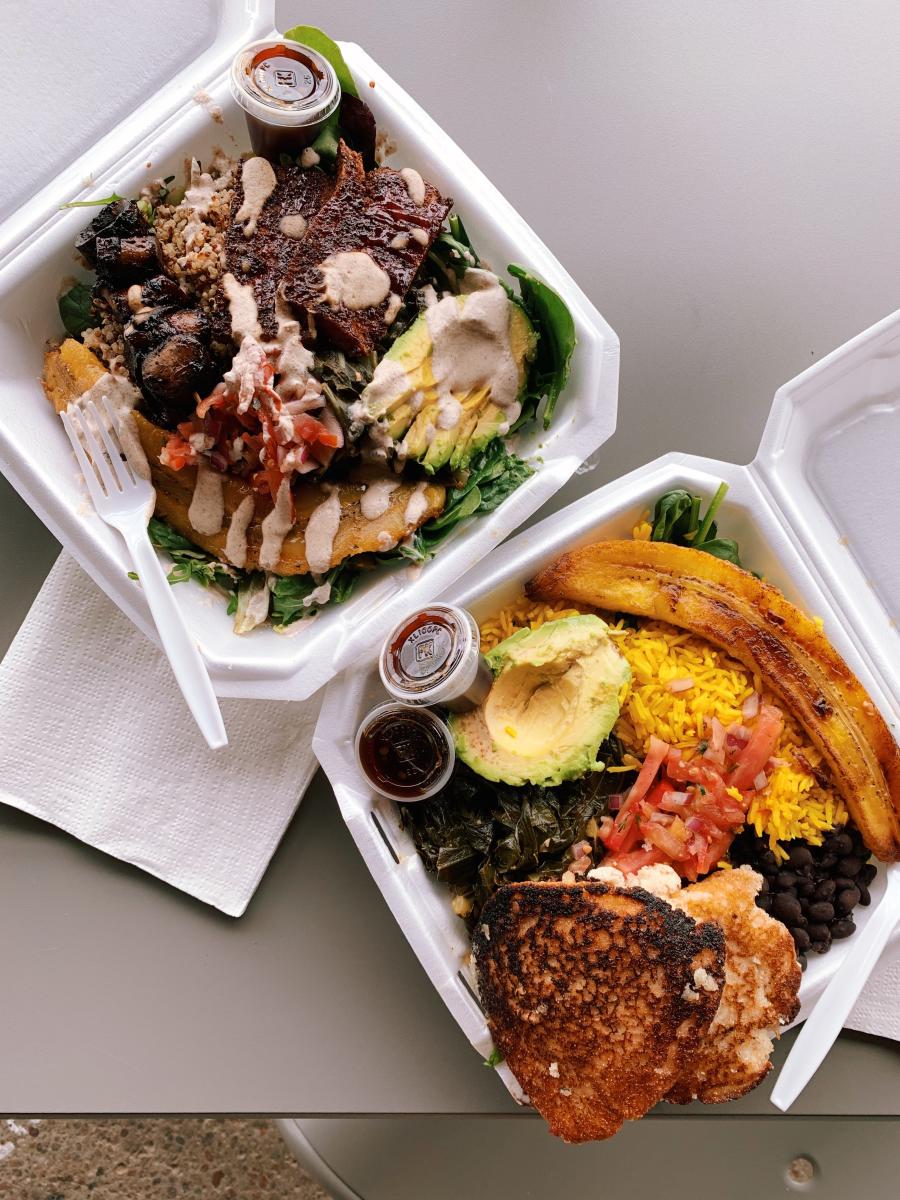 Southern Living listed Chef Will the Palate as one of the five reasons to visit Huntsville. This small kitchen trailer offers a variety of wraps, tacos, burgers, and southern comfort dishes. They cook the meals to order, and the menu changes to provide the freshest ingredients. Chef Will is knowledgeable about plant-based foods and enjoys sharing his wisdom. Located right out front of Lowe Mill ARTS & Entertainment, the hours are Tuesday through Saturday from 2 pm to 7 pm.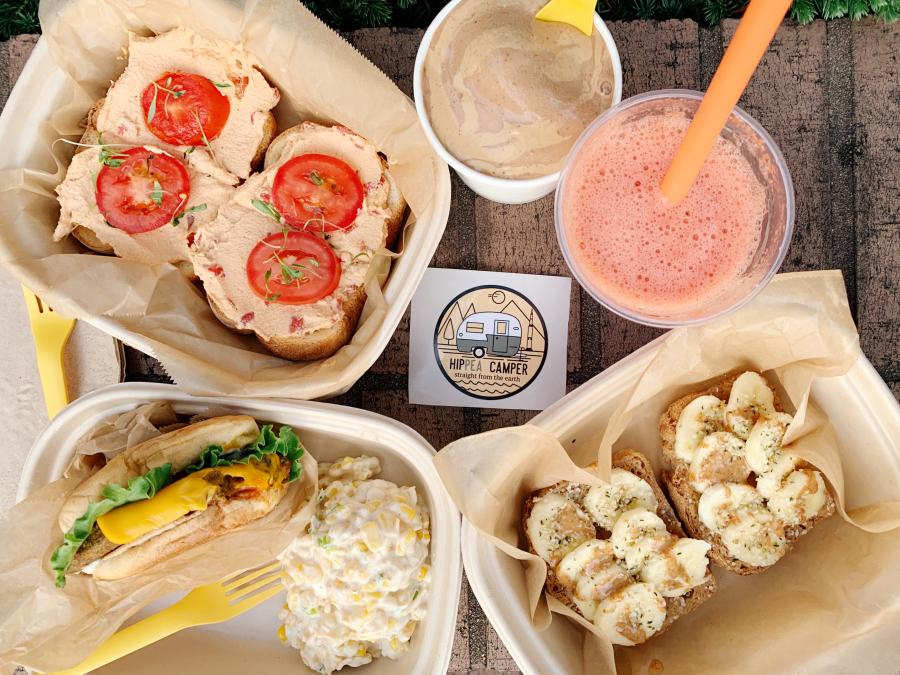 The Hippea Camper provides Rocket City with healthy and delicious plant-based options. This vegan food truck offers everything from juices to homemade salsa. They carry rotating items like the buffalo cauliflower tacos made with cauliflower, buffalo sauce, purple cabbage slaw, guacamole corn salsa, avocado cilantro ranch, and tortilla. The Hippea Camper travels to different locations throughout the week. They list their schedule on Instagram and Facebook weekly.
Vujee Vegan

 Vujee Vegan is a food truck created by Nikia Lightfoot. You can find burgers like the vujee basic, vujee cheeze, vujee bae-k'n cheeze and the vujee double cheeze. All burgers include BBQ kettle chips or waffle fries. Upon request, they can make the burger with a gluten-free bun. They also offer their famous chili and cornbread, chili cheeze fries, chocolate chip cookies, and flavored sodas created without high fructose corn syrup. You can find the Vujee Vegan food truck through their Facebook and Instagram pages. 
Get Loaded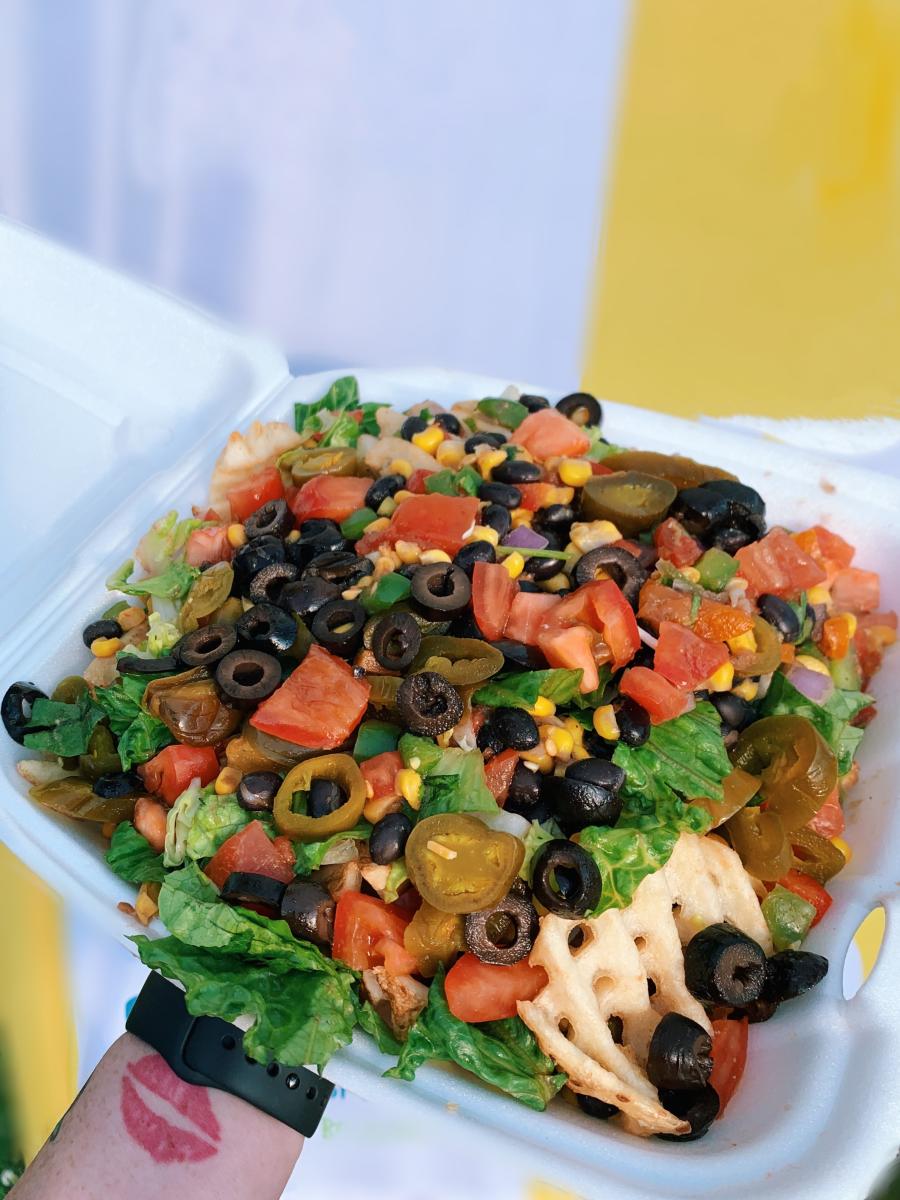 Get Loaded is an All-American mobile food truck that is on the move daily. Get Loaded offers loaded veggie fries and loaded veggie nachos with black beans, corn salsa, black olives hold the sour cream, and queso. You can add lettuce, tomatoes, and jalapeno to any dish. They post their schedule weekly, and you can follow them on Facebook and Instagram to stay up to date on their location.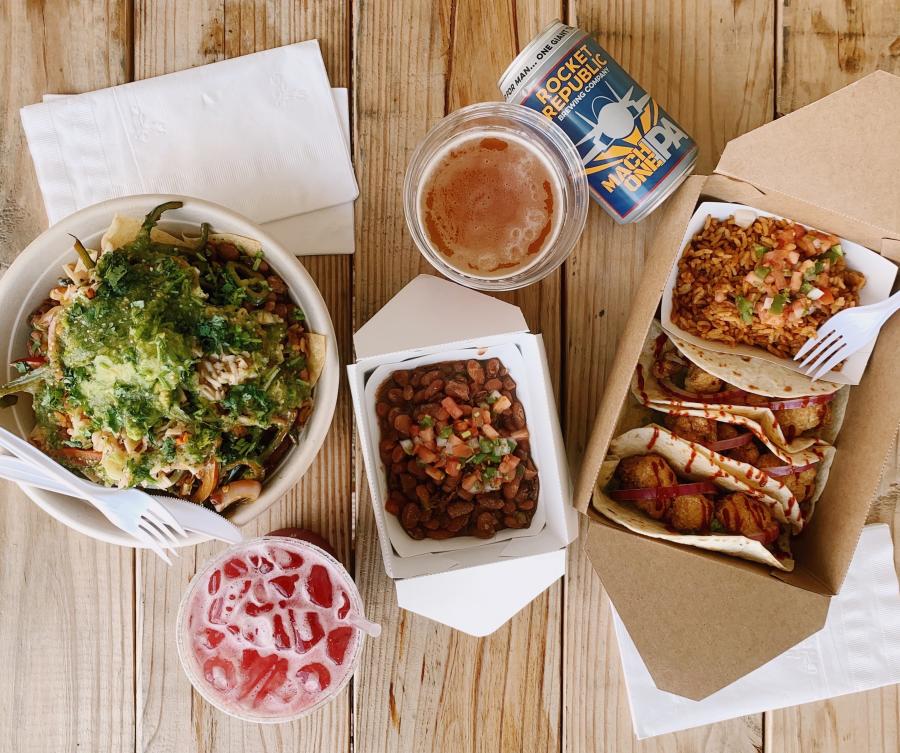 Fire & Spice is a food truck that started in 2015. It is a fusion of old school tex-mex and new age central Texas barbecue. They offer five different vegan options directly on the menu, including the peta burrita, a dish of rice, pinto beans, sautéed veggies, corn salsa, fried avocados, hot sauce, served with one side. The menu does change depending on the event. Find their calendar on the Fire & Spice website.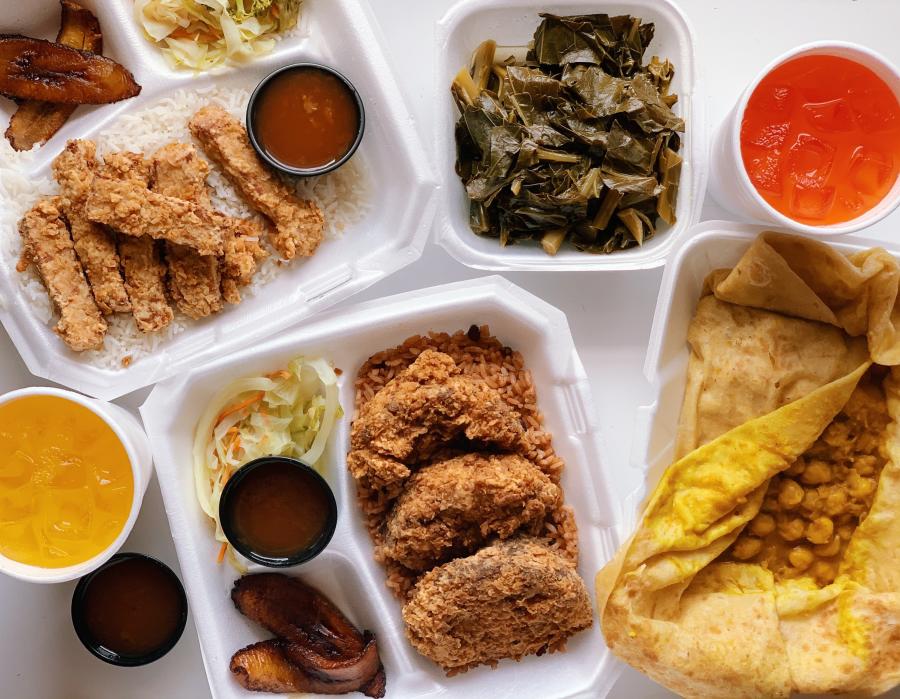 Tamarind Island Grille, previously known as Mangos Caribbean Restaurant, offers a glimpse of the Caribbean through the plate with various palate-pleasing flavors; hot and spicy, sweet, and tangy. Located at The Camp in MidCity, they have wonderful entrees such as vegan curry chicken roti and vegan fried chicken. The menu changes weekly; check their Facebook page for updates. 
Punta Cana Caribbean Restaurant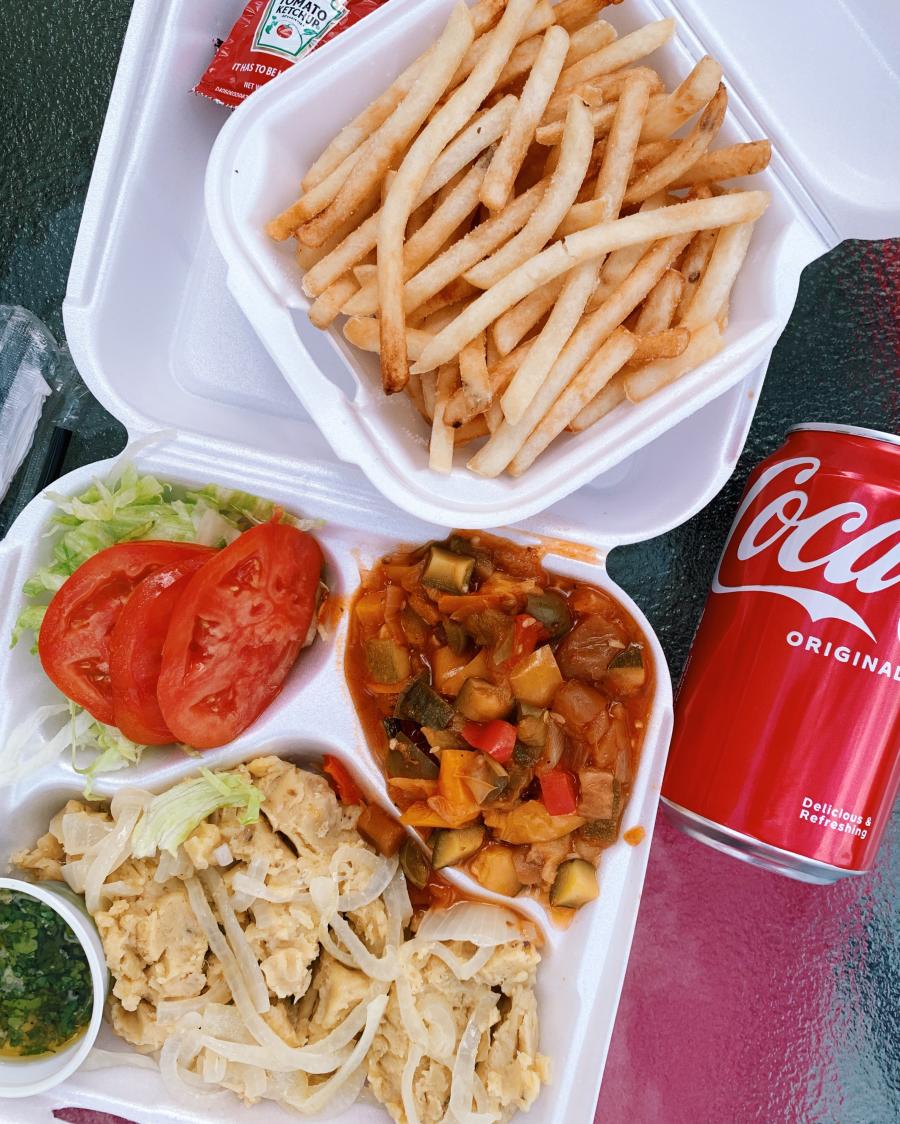 Punta Cana Caribbean Restaurant is a delightful food truck parked on County Line Road in Madison. They have outdoor seating and a revamped school bus for dining there. The vegan option is their Veggie Combo #5: mangú (mashed green plantains topped with cooked onion), pisto (eggplant, zucchini, green-yellow-red peppers, and onions mixed in a tomato sauce broth), green salad (lettuce and tomato with homemade dressing), with a bottle of water. They also offer vegan-friendly sides: white rice, rice mixed with pigeon peas, ripe fried plantains, black beans, pinto beans, tostones, and yucca fries. Everything pairs perfectly with their juices: passion fruit, mango, soursop, and guava guayaba.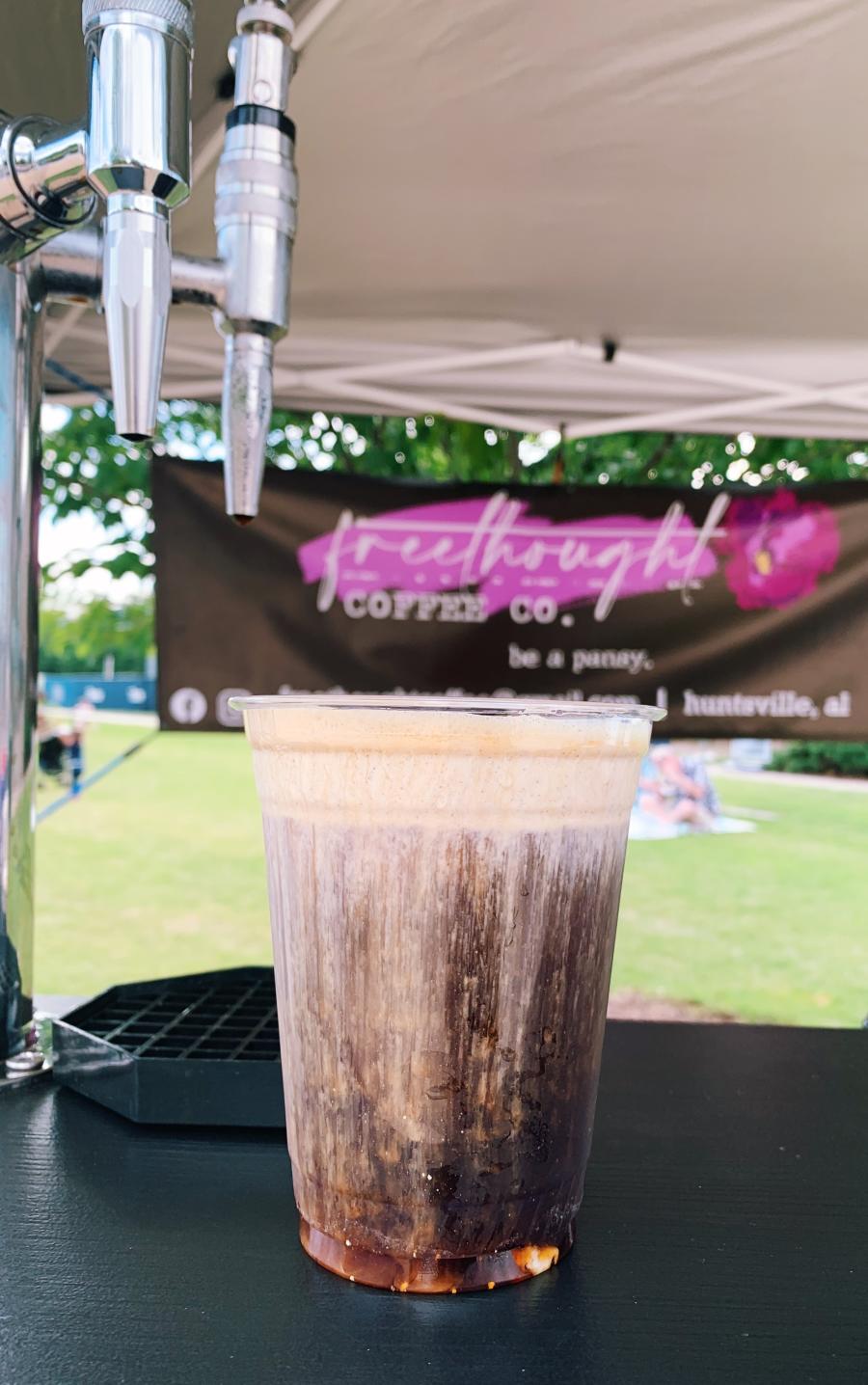 Freethought coffee is to-go coffee found at farmers markets and pop-up events. Freethought specializes in nitro cold brew, made from Memphis roaster Vice & Virtue's coffee beans. The Freethought coffee stand, a covered bar about the size of a large rolling tool cabinet, is equipped with two taps. They offer non-dairy versions of the cold foam, with no upcharge for the non-dairy made from oat milk. 
Shake It Boba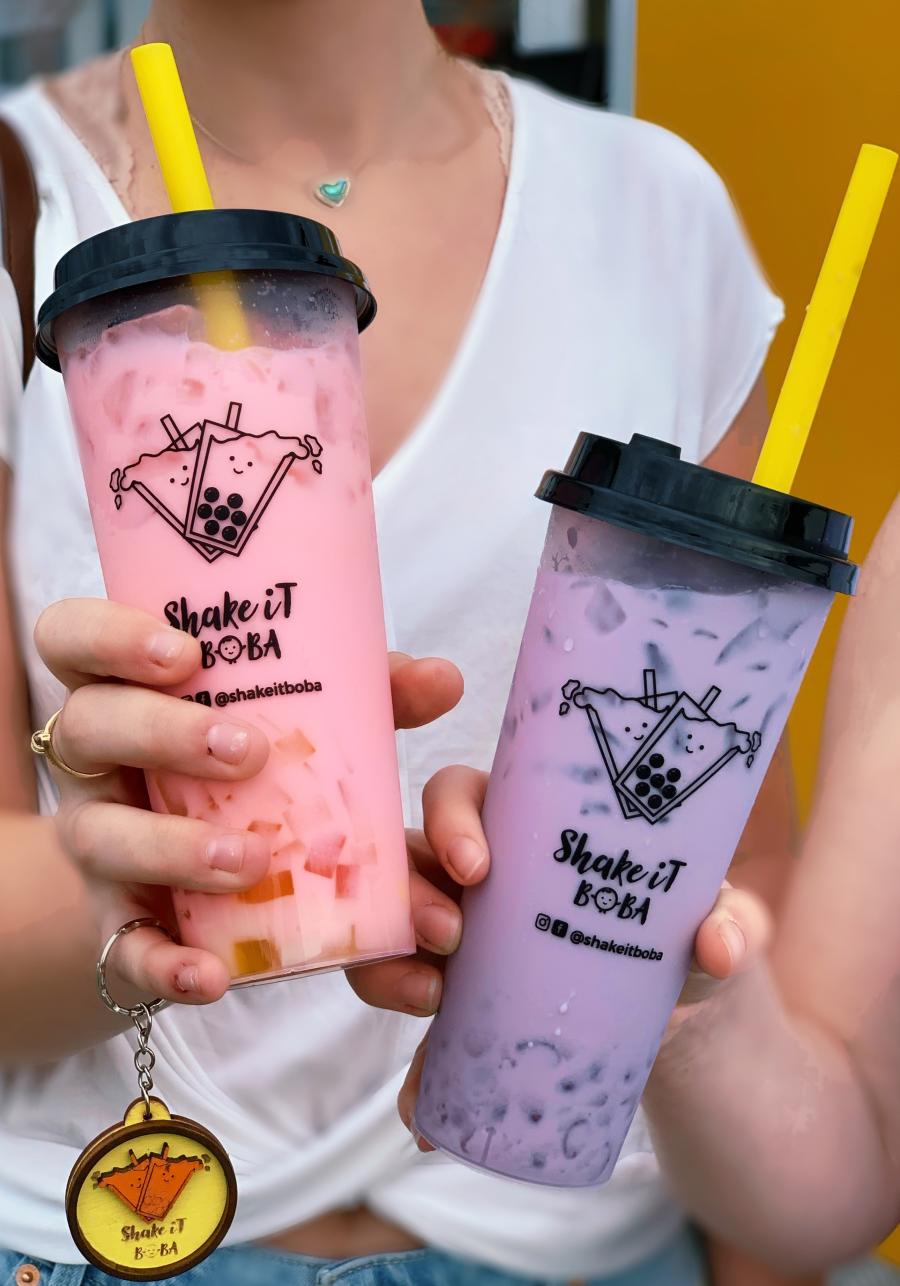 ShakeiT Boba Truck makes hand-crafted bubble teas, a tea-based drink. Originating in Taichung, Taiwan, bubble tea includes chewy tapioca balls or a wide range of other toppings. My favorite drink is strawberry milk tea + rainbow jelly and taro milk tea + crystal boba. They also offer lighter vegan fruit teas for anyone not wanting almond milk. They have two locations; the primary location is Shell Minit Man in Madison, and the second is 4001 University DR NW in Huntsville. You can't miss these charming drinks.
Happi Pappi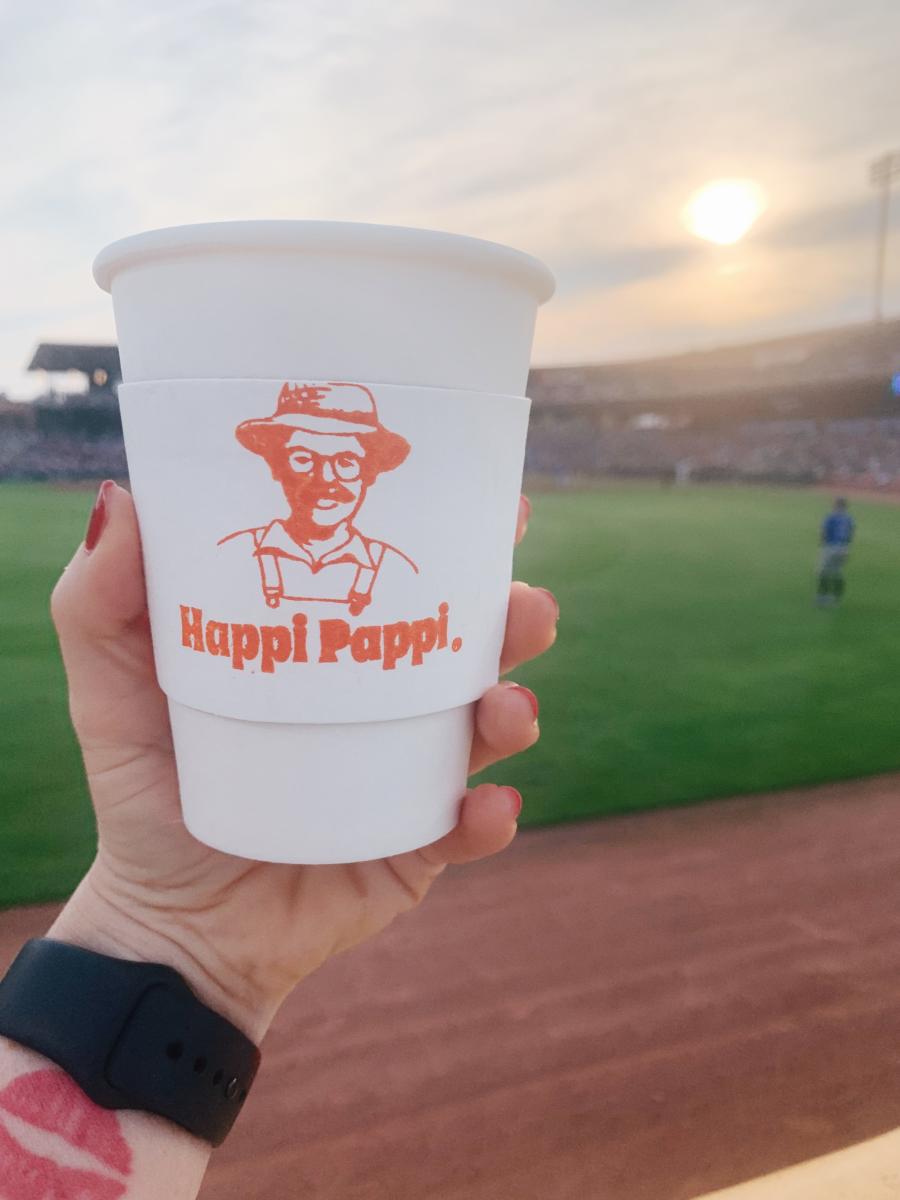 Happi Pappi has you covered with Happi Pappi's Oat milk café au lait if you need a coffee. They strive to bring delicious French Specialty Coffees to everyone. You can find them peering up the crowd at any Trash Panda game. They are always on the move, so you can stay updated by following their Facebook.