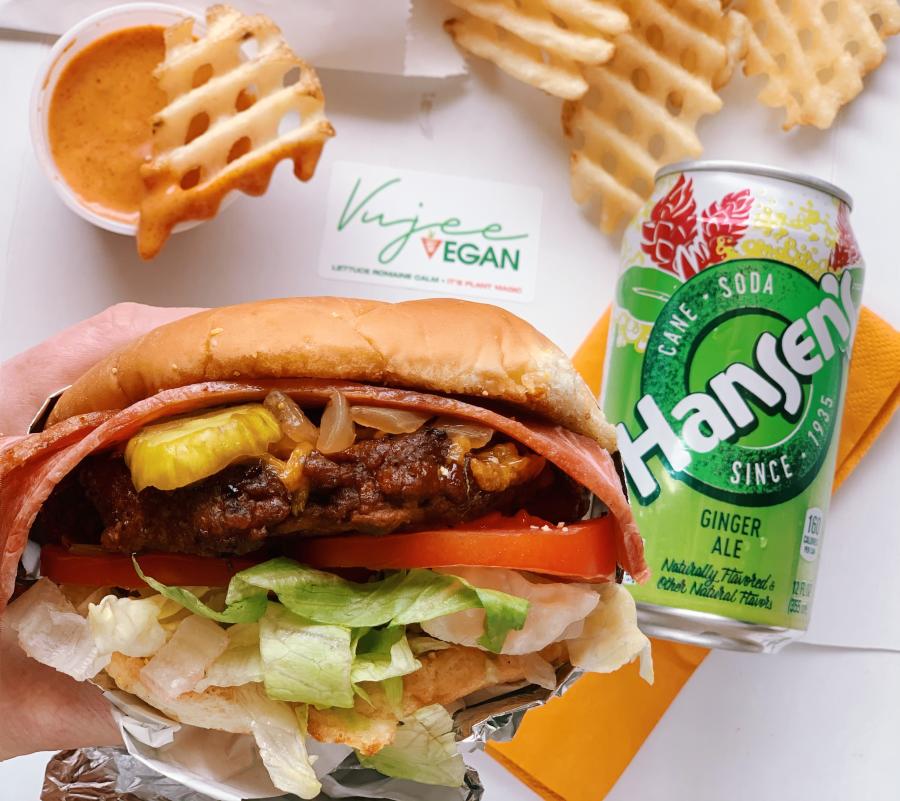 Have you ever noticed that several Huntsville restaurants are closed on Mondays? Traditionally, it is the slowest day of the week for restaurants. For most people, Mondays mean the first day back to work with all sorts of responsibilities and a never-ending to-do list. If you're one of those who does not want to start your week off with cooking, this list is for you. There are plenty of options for dining out when many Huntsville restaurants are closed.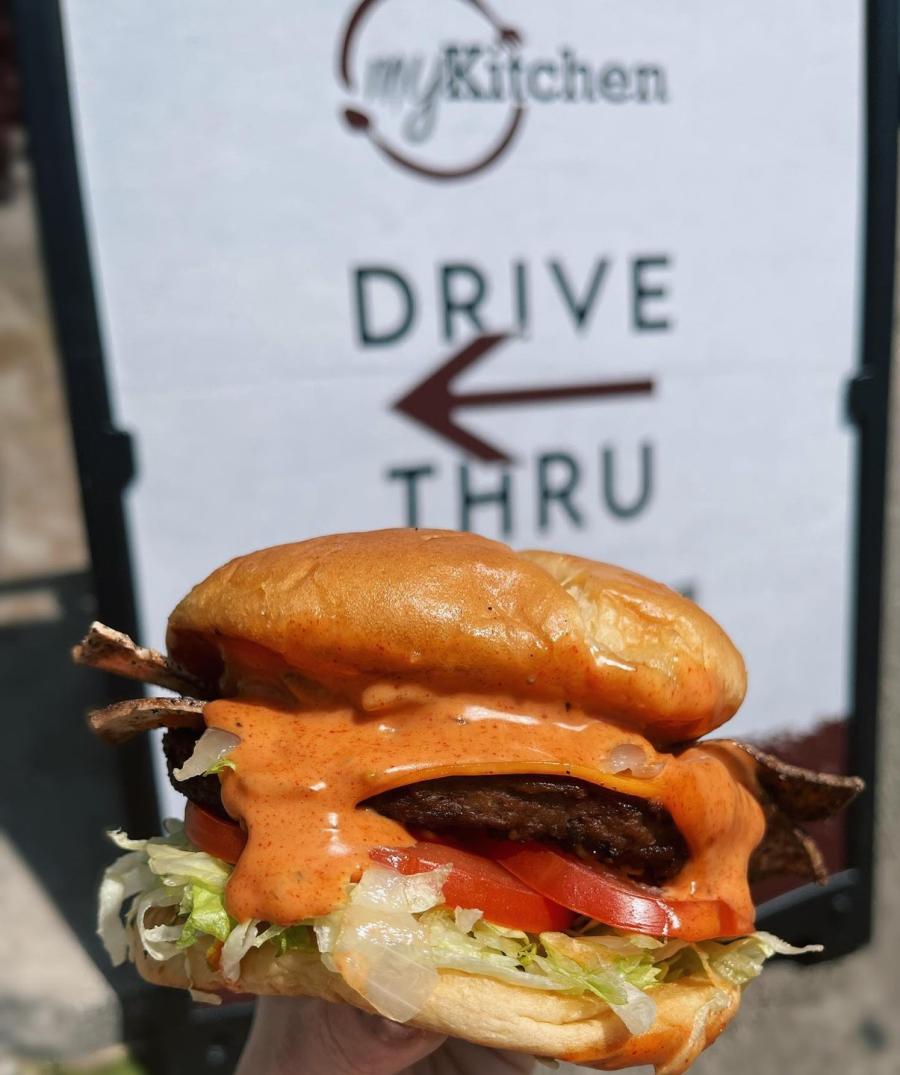 11 am-2 pm and 3 pm-7 pm
Vujee Vegan is Huntsville's first vegan drive-through. The menu offers everything from the Vujee Basic, Vujee Cheeze, and Vujee Bae-K'n Cheeze. Upon request, they can make the burger on a gluten-free bun. They also offer their famous chili with cornbread and chick'n nuggets with waffle fries. They serve the ribs stalked on creamy mac and cheese. You call ahead and place your order, then drive through to pick it up.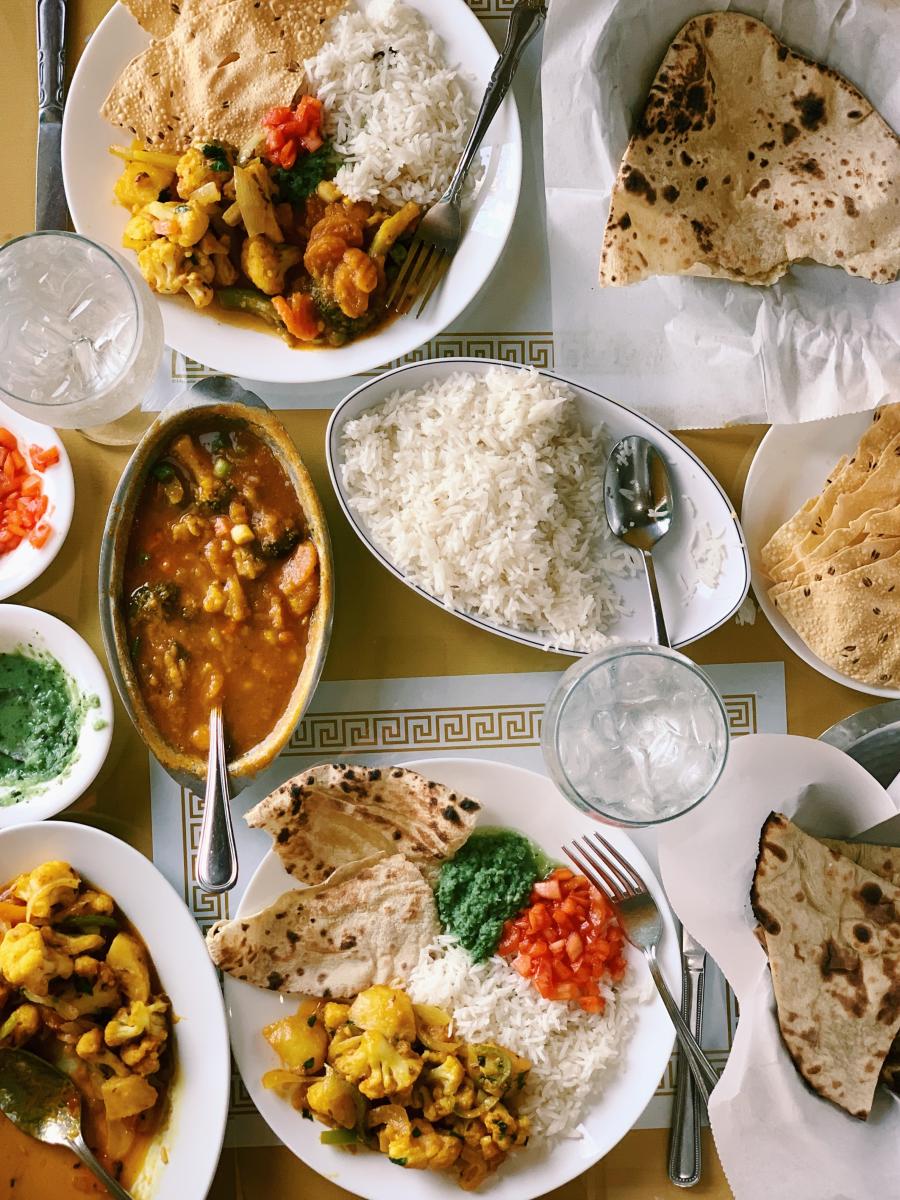 11 am-2:30 pm and 5 pm-9:30 pm
Sitar Indian Cuisine, located on Jordan Lane, is one of only three Indian restaurants in Huntsville. They have vegan dishes listed directly on their menu and online. One of my favorite appetizers is the Samosa Vegetable, crispy turnovers filled with mildly spiced potatoes and peas served with mint, onion chutneys, and tamarind chutneys. They offer several entrees like their Aloo Gobhi with potatoes and cauliflower cooked in Indian spices served with rice, mint, and onion chutneys. A side of Tandoori Roti and Chapati are both Indian Style whole wheat bread that completes the meal.
11 am-9 pm
You can find Viet Huong near the MidCity District. It is an unassuming Vietnamese restaurant serving traditional fare, including fried rice, noodle soup, and clay pot dishes. Along with a vegetarian section on the menu, you can also find several vegan options. One standout dish is the Tofu Spring Roll, made with a rice-paper roll with fried tofu, vermicelli, lettuce, and bean sprout. Another is the Claypot with Tofu. You get a crispy rice bake in a clay pot topped with tofu and vegetables. They have a wide range of Asian dishes that can please the whole family.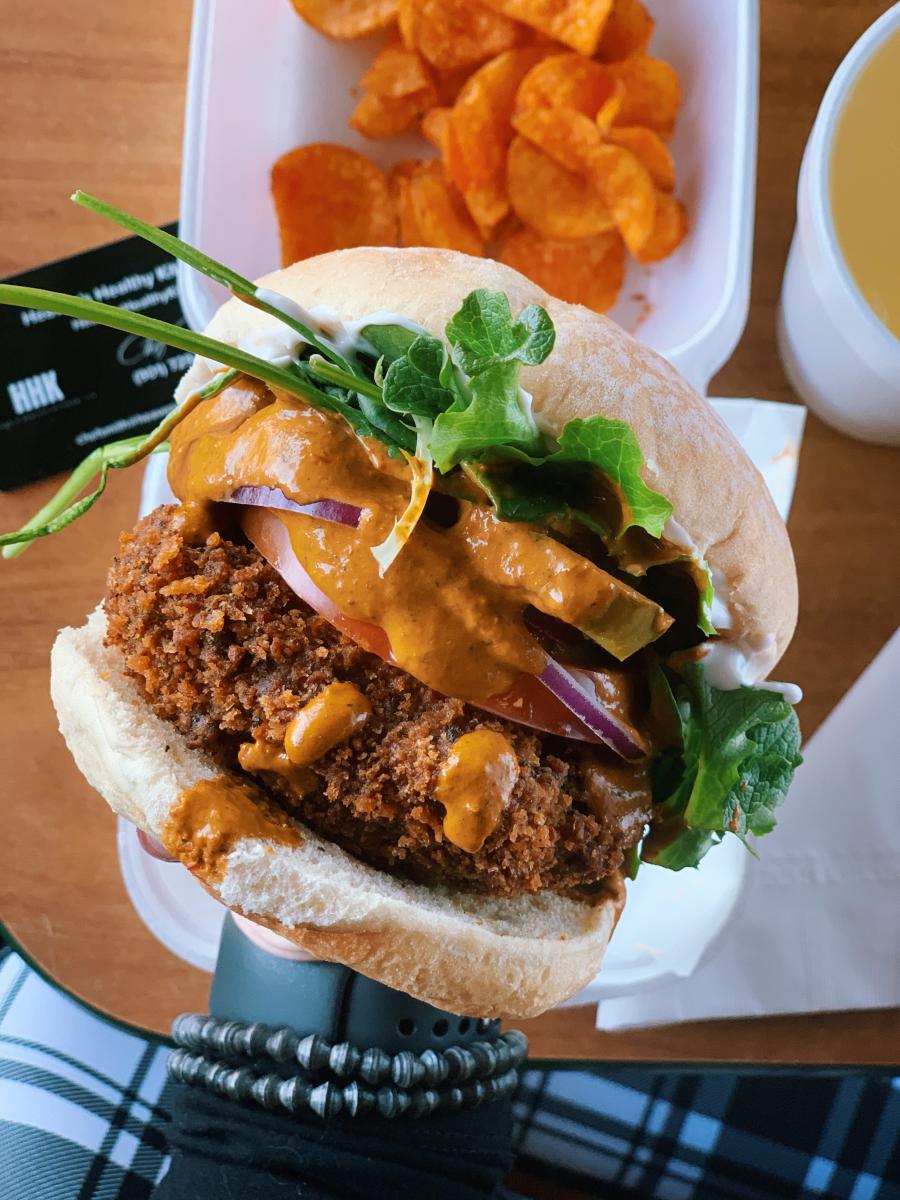 12 pm-6 pm
Memphis, Tennessee native Chef Emmanuel Smith runs Heaven's Healthy Kitchen (HHK). Chef Smith makes each meal from scratch. You should try one of their homemade comfort meals like the Classic Chikn Sandwich or the Oxtail Plate that they serve weekly at their location, 1004 Jordan Lane. HHK aims to reach communities to promote, teach, and educate them on family, health, and wellness. They update their menu and give updates on their Instagram account.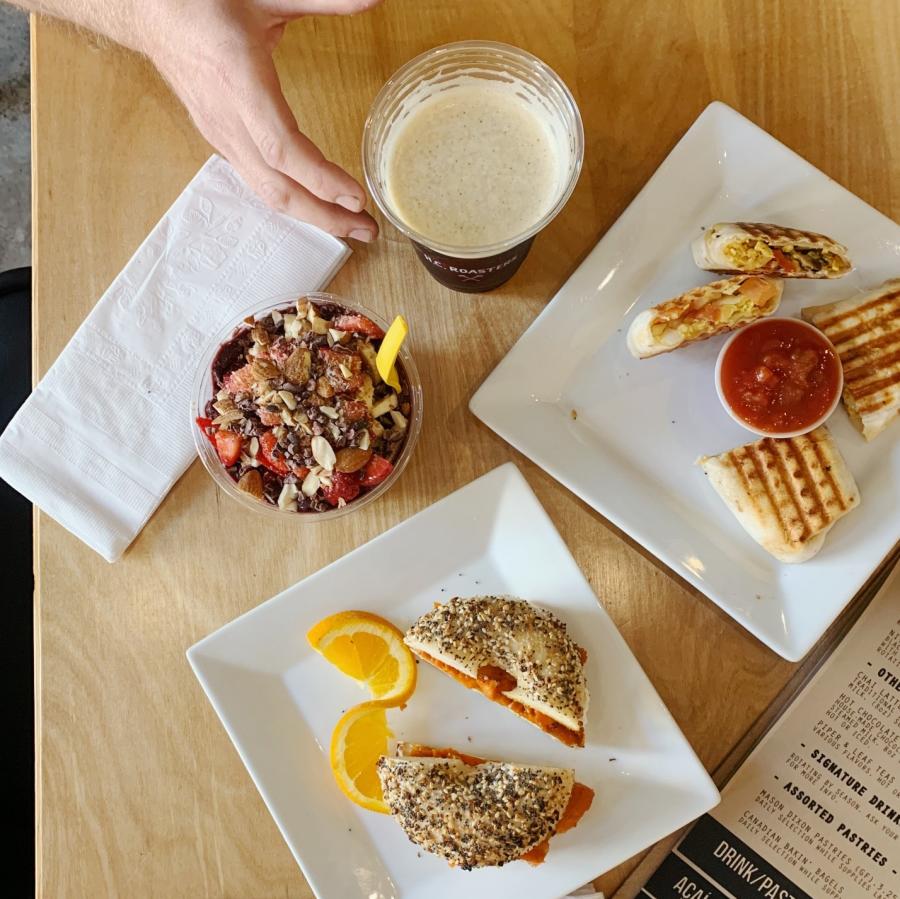 7 am-7 pm
This welcoming coffee shop is in what once were three parking spots. Now, it is the perfect spot to grab vegan food. Some of my recommendations are the vegan grilled breakfast burrito, bombom acai bowl (with no honey), or the veggie sandwich. The newest vegan addition is the LOX Bagel made from shredded carrots from Hippea Camper. Let's not forget the coffee! Honest Coffee Roasters is one of the many stops on the Downtown Huntsville Craft Coffee Trail!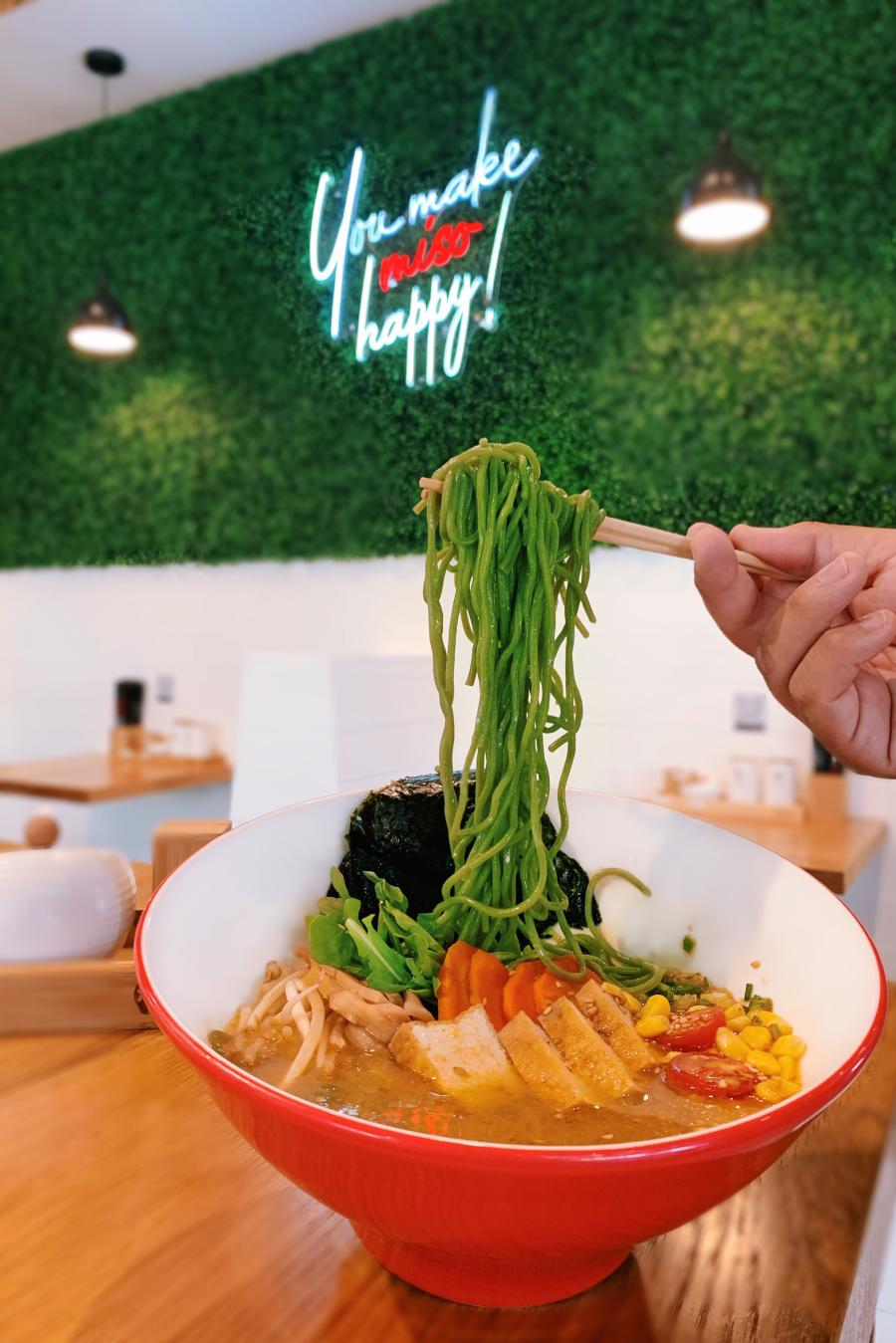 11 am-3 pm and 4 pm-9 pm
This restaurant has two locations: Stovehouse and MidCity. You can order takeaway or take a seat at their counter so you can watch the chefs at work while you eat. Go for the vegetable ramen. It features vegan broth topped with wood ear mushrooms, corn, bean sprouts, bamboo shoot, and kale noodles (ask for no egg). Appetizer options are edamame, crispy Brussels sprouts, and seaweed salad.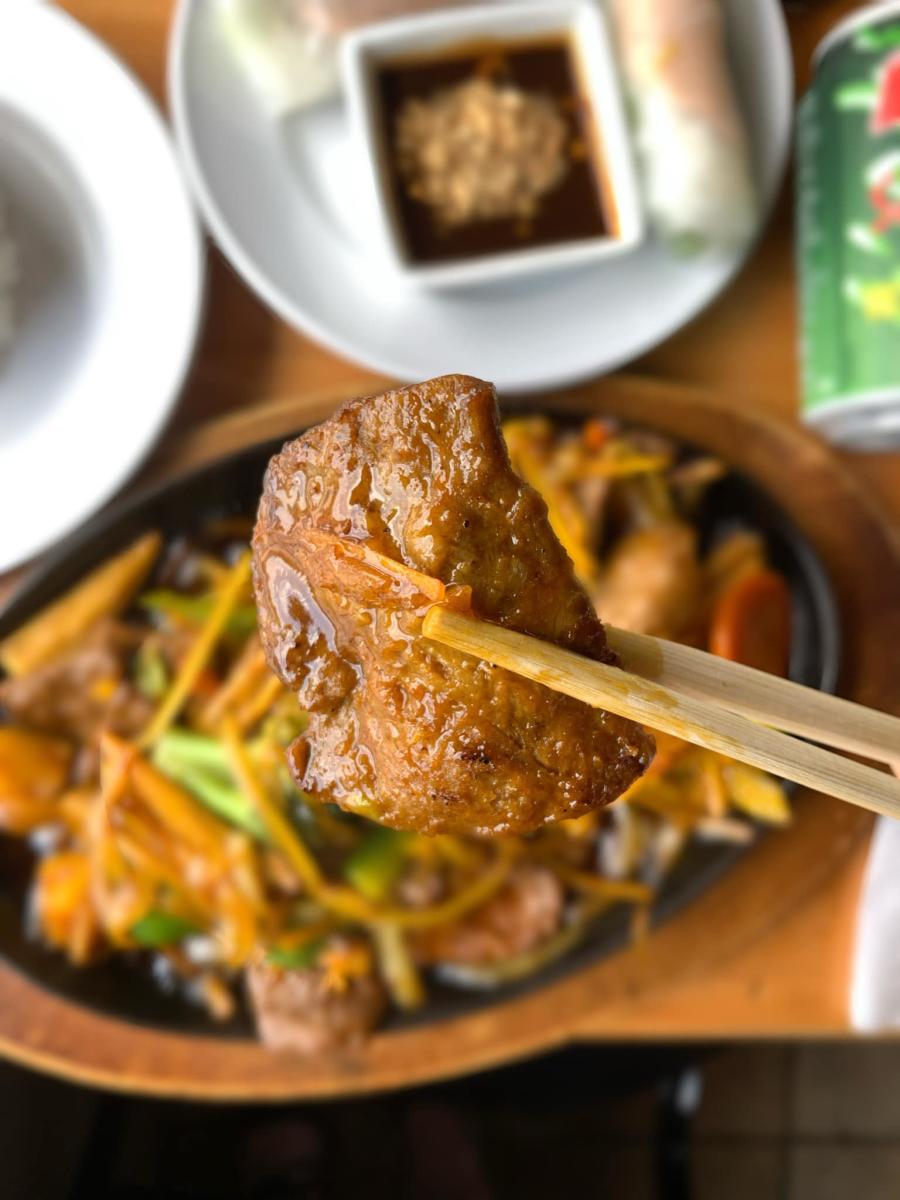 11 am – 9 pm
Viet Cuisine is a Vietnamese restaurant located on Jordan Lane. The V4 is a great plant-based option, and it has vegan beef sautéed with lemongrass, chili pepper, onion, baby corn, bell pepper, and pineapple with a side of mixed vegetables. They also offer the T5 - a Veggie Clay Pot with vegan broth.
11 am-2 pm and 5 pm-8 pm
This unique restaurant is in Huntsville's Historic Five Points District. They offer several vegetarian options that they can convert into vegan dishes. The Portabella "Burger" is a grilled balsamic-marinated Portobello mushroom with lettuce, tomato, red onion, and french fries on the side. The staff is happy to help customize any dish.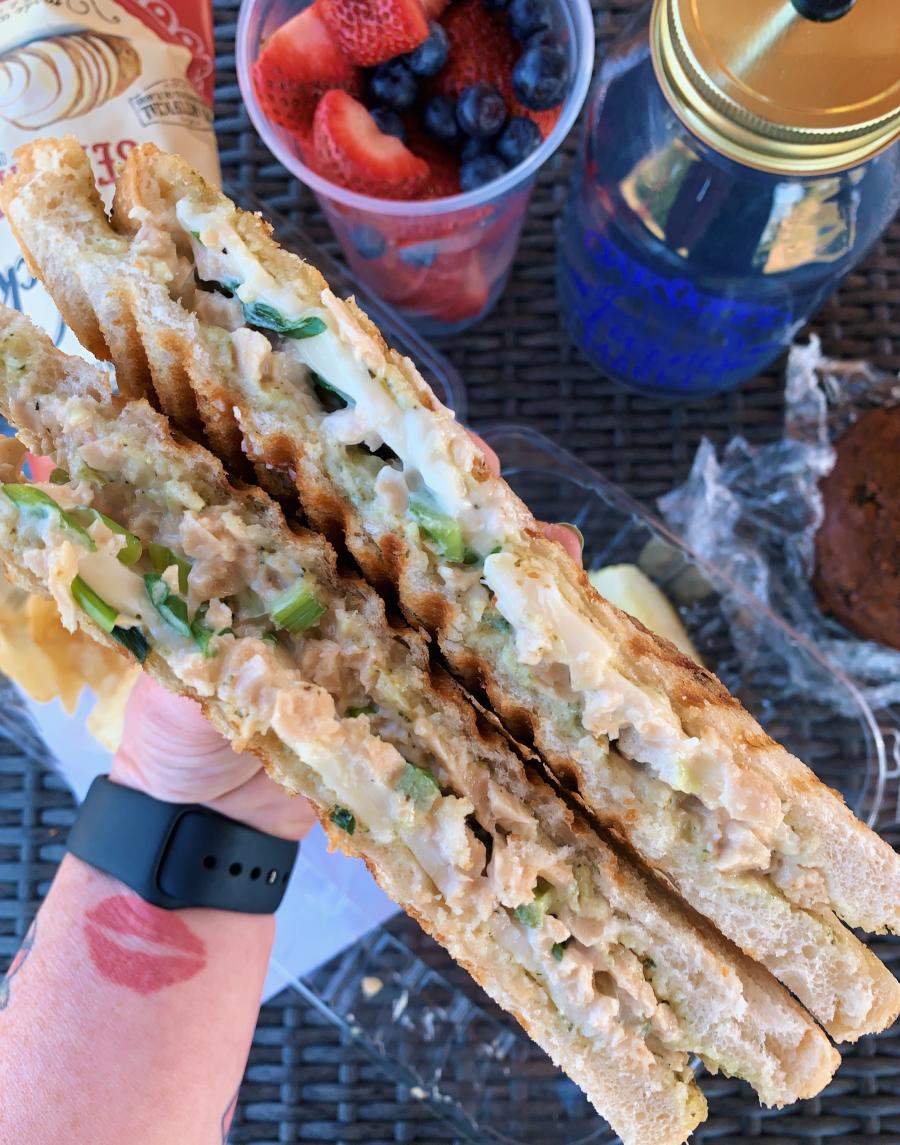 9 am – 7 pm
Oakwood Farms is a vegetarian and vegan market with a café and smoothie bar. Chicken Pesto Panini, Chicken Salad, Impossible Burger, and Beyond Pizza are just some of the vegan options you can find in this location. They have a Wellness Zone, Bulk Section, and fresh, locally grown produce. On-site, there is indoor/outdoor seating, both with Wi-Fi connections. It's a perfect start to your week.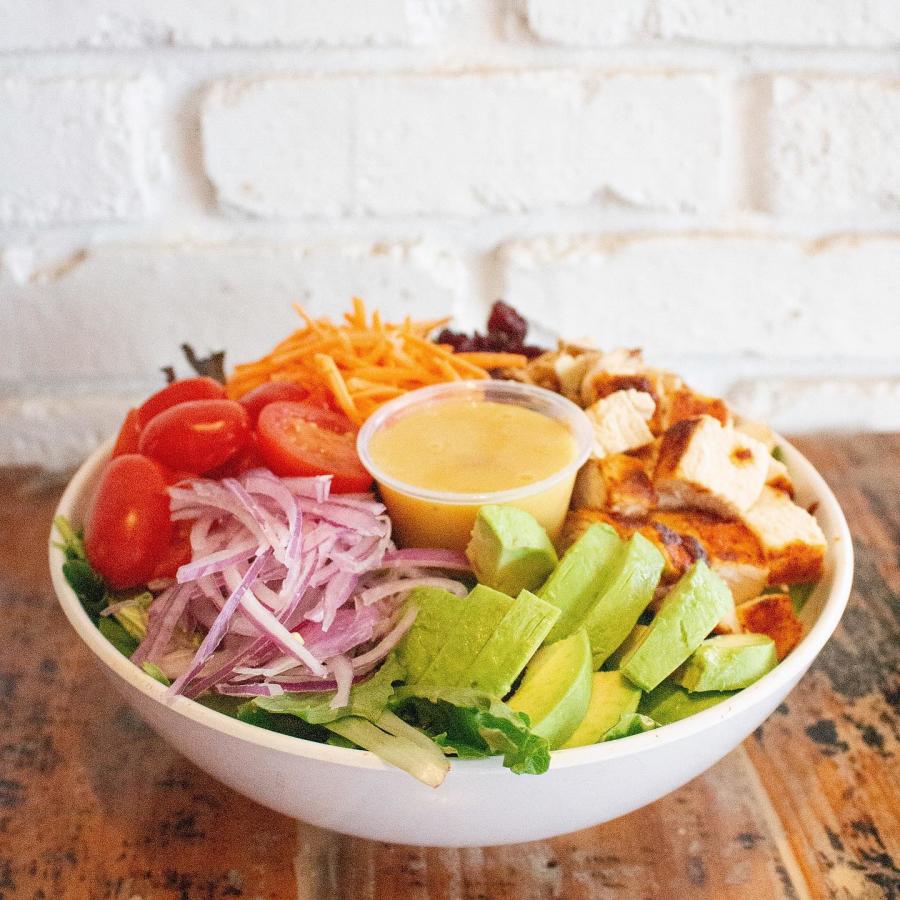 11 am-8 pm
Chop n Fresh Salads, previously known as Chop Chop Salads, is a concept committed to using the freshest, highest quality ingredients. ChopNFresh Salads uses local farmers whenever possible, and every dressing is made in-house, free of preservatives and fillers. You can customize any salad. Their signature vegan option is the Impossible Taco Salad with chopped romaine, spring mix, roasted corn, avocado, tomatoes, cilantro, shredded cabbage, red onion, tortilla strips, and impossible meat. I suggest you request the lime-cilantro-jalapeno dressing. With two locations in Huntsville, they answer the need for healthy, casual dining options.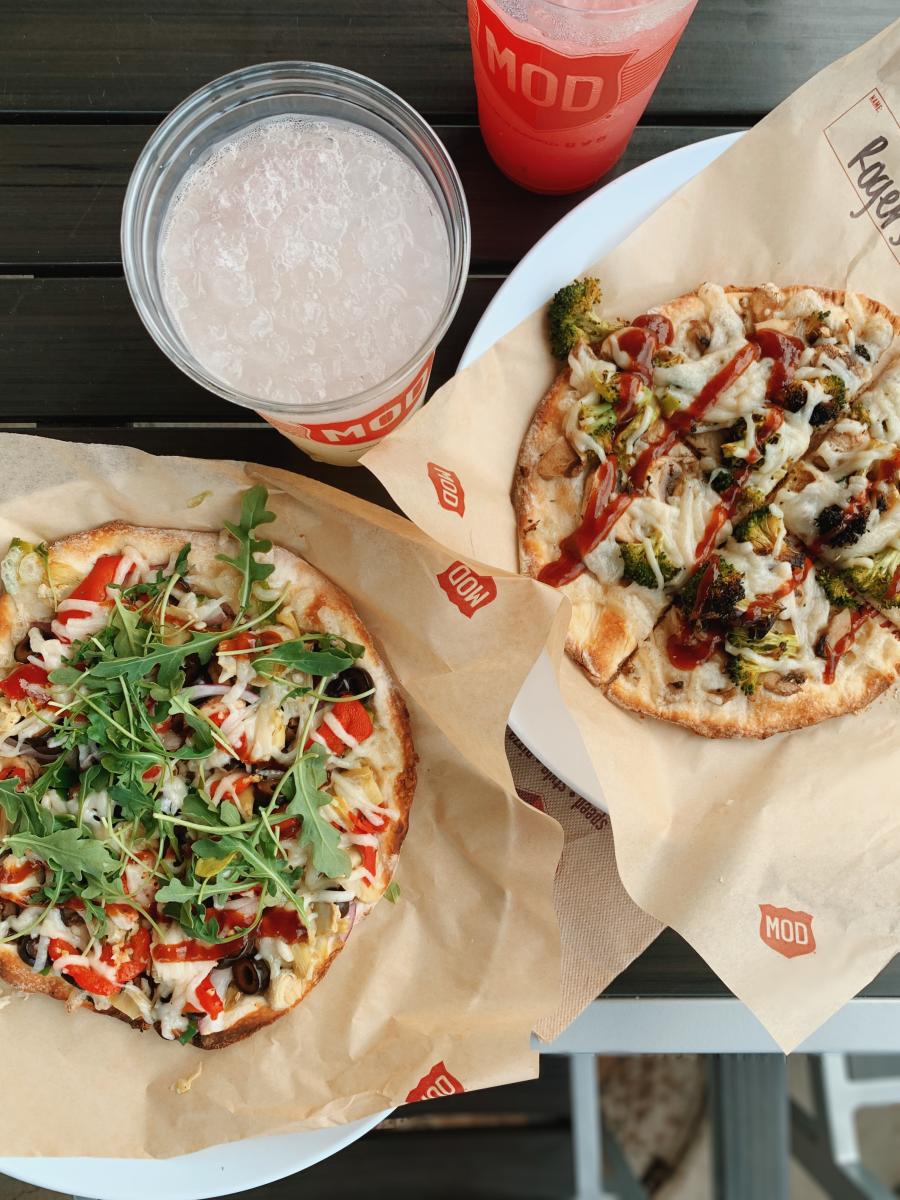 10:30 am-9 pm
MOD is the original superfast pizza experience. Their artisan-style pizzas are individually sized, made on-demand, and ready in just a few minutes. MOD Pizza offers vegan mozzarella cheese directly on the menu. Choose from over 20 toppings – the price stays the same no matter what you pick. Find them at 7616 Highway 72 in the area where Madison and Huntsville meet.