A fantastic day in historic downtown Madison can be had by visiting during the holidays. A line of beautiful Christmas trees, local shop windows decked out, tasty restaurants and treats, along with Christmas Card Lane from the Madison Arts Council. The 2022 Christmas Card Lane dates are November 26 - December 25. The trail will be illuminated for four hours each night past dark. 
Christmas Card Lane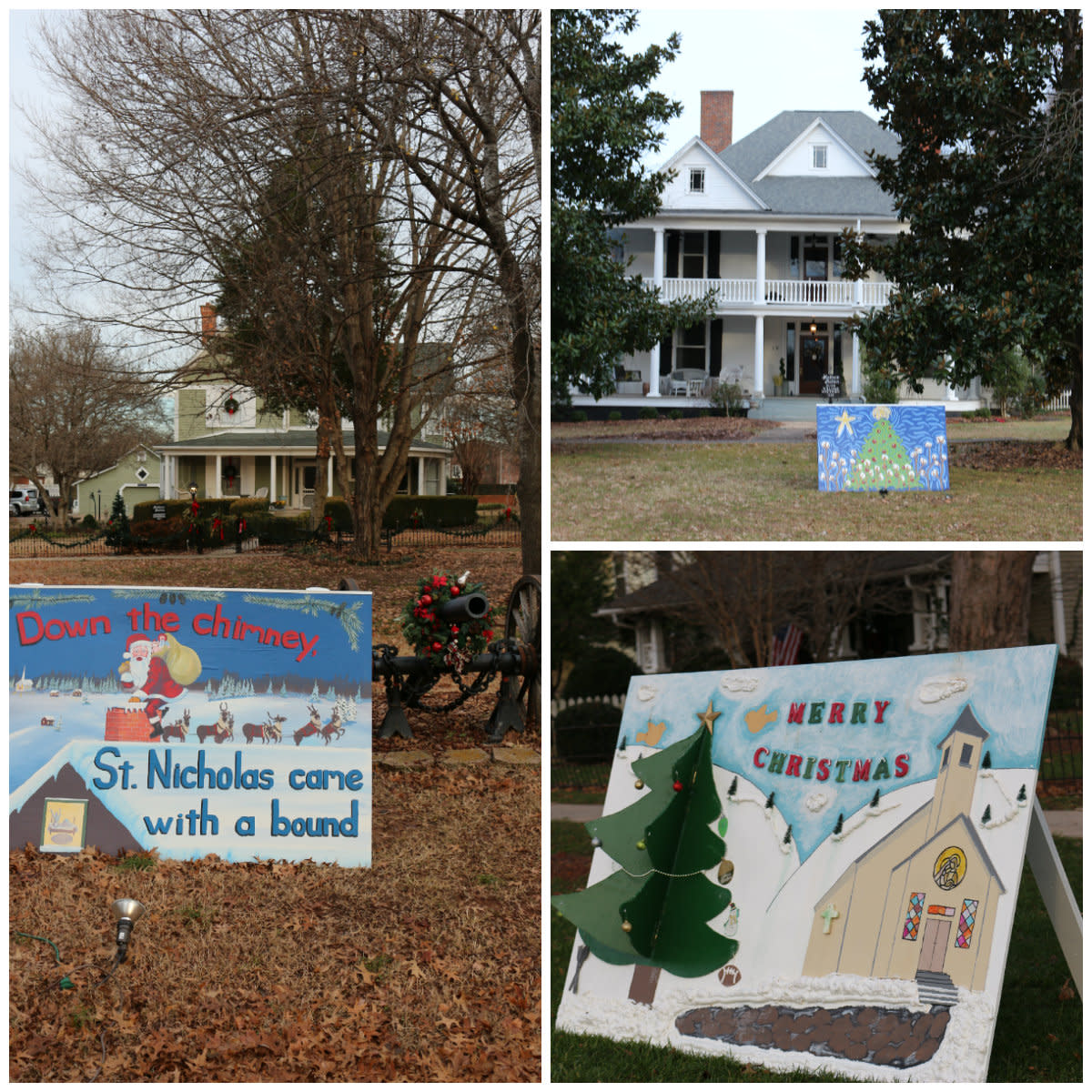 Christmas Card Lane features a variety of larger than life Christmas Cards showcased in front of historic homes in downtown Madison along Front Street and Church Street. Each year the Madison Arts Council has local artists create a few new cards along with some past favorites to be displayed. The cards have themes that range from whimsical to traditional.

Creative Christmas Trees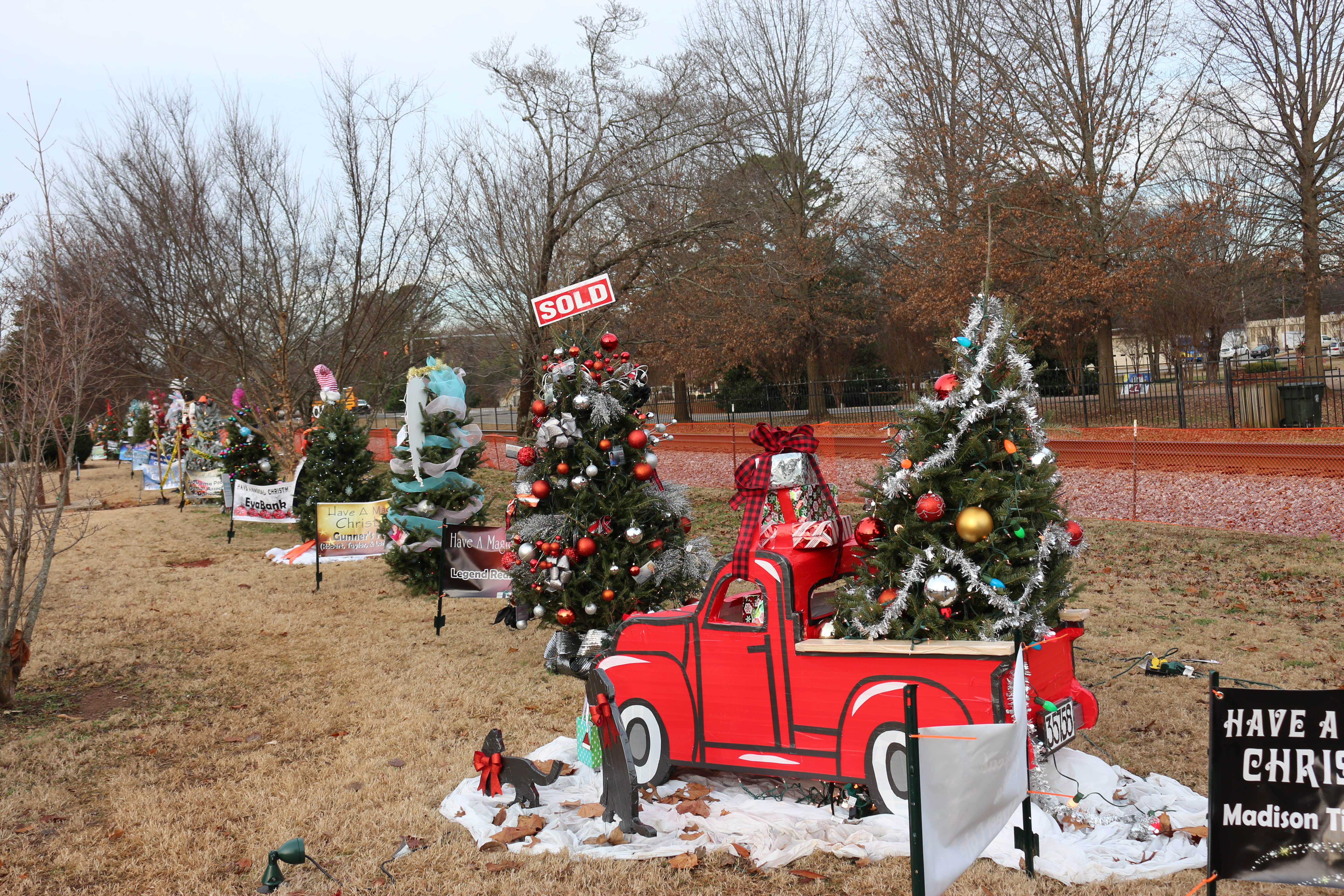 While you're downtown you should also take a look at some of the beautifully decorated trees. Different organizations and businesses sponsor trees that light up Main Street in Madison! Be sure to also check out a few of the SPACES sculptures while you're strolling through downtown.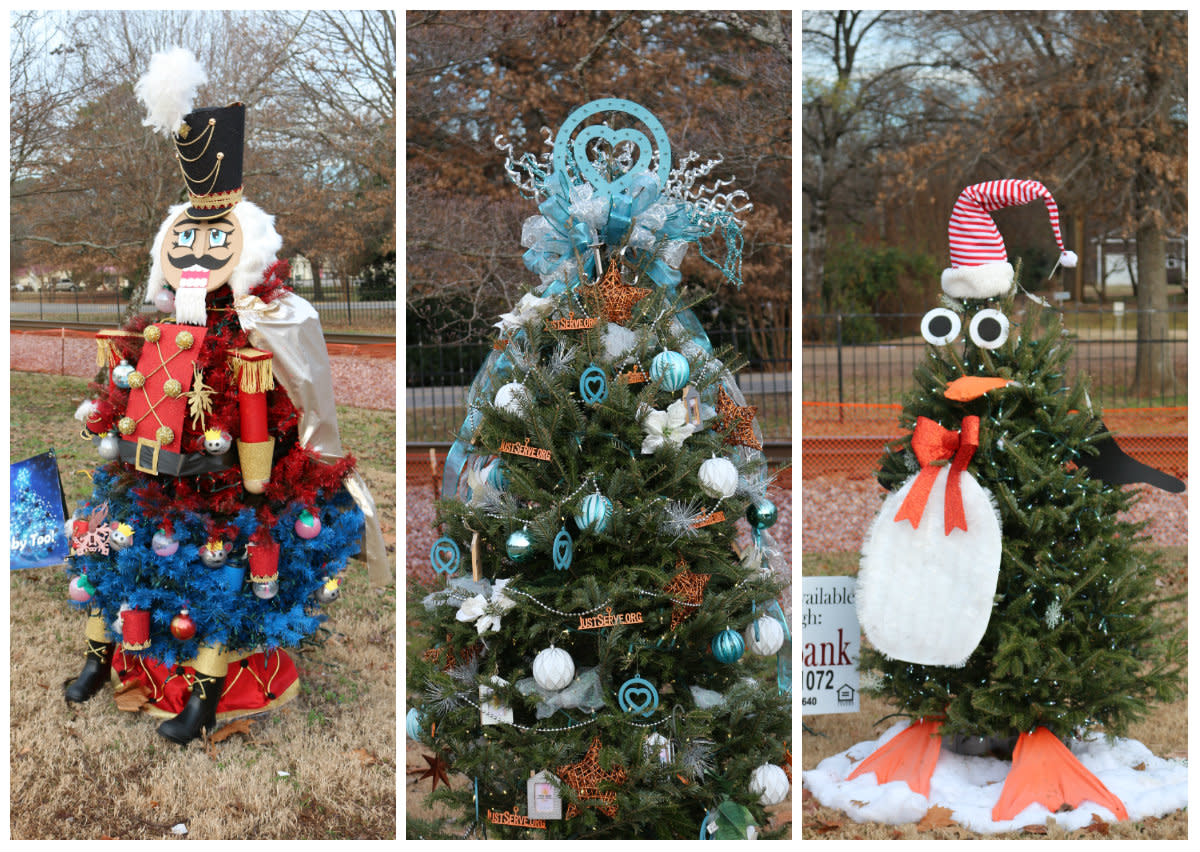 Restaurants in Downtown Madison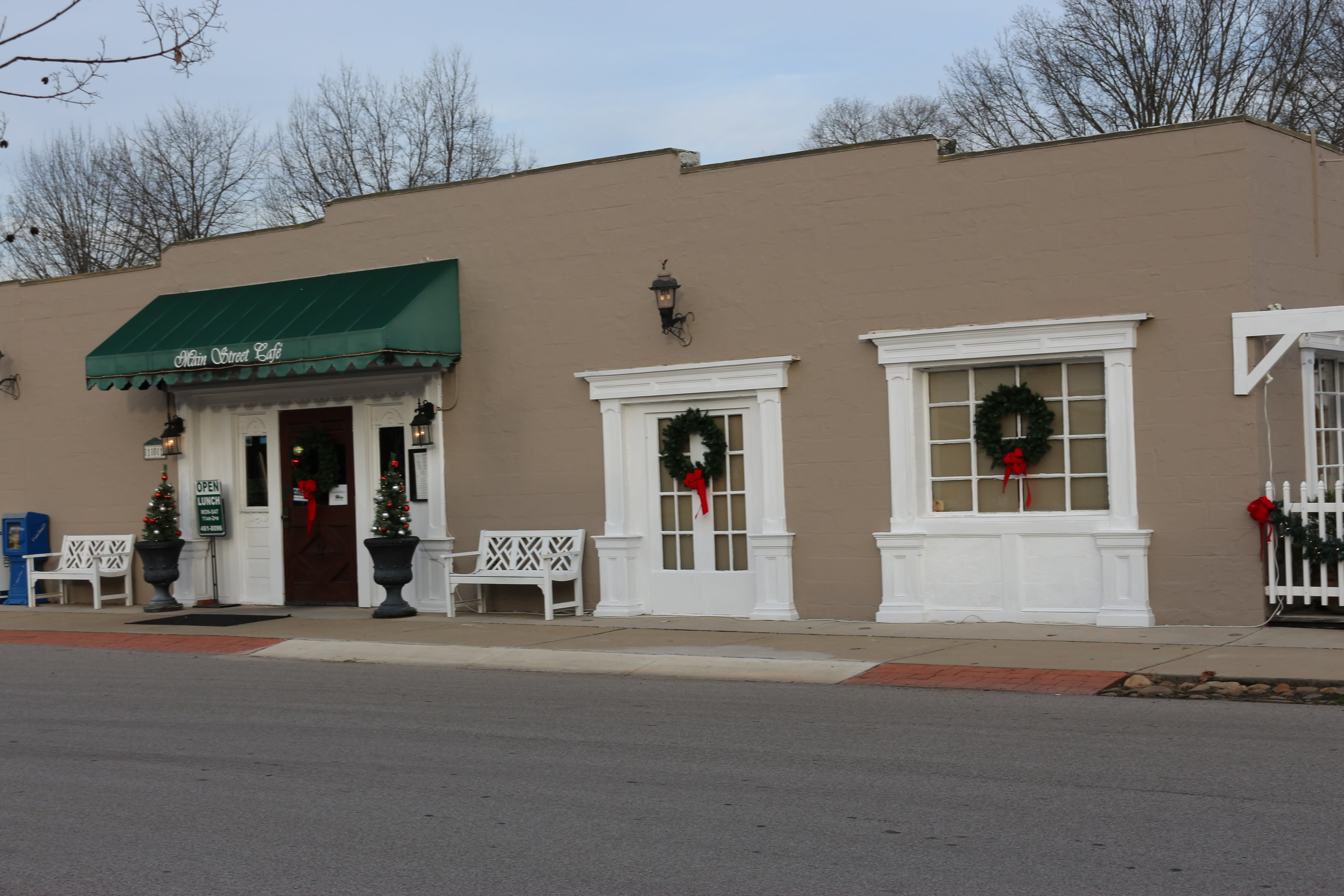 We can't mention downtown Madison without mentioning Main Street Cafe. After a magical trip through the trees and Christmas Card Lane, grab some comfort food at this historic restaurant. Did you know Main Street Cafe used to be an old jail for the city?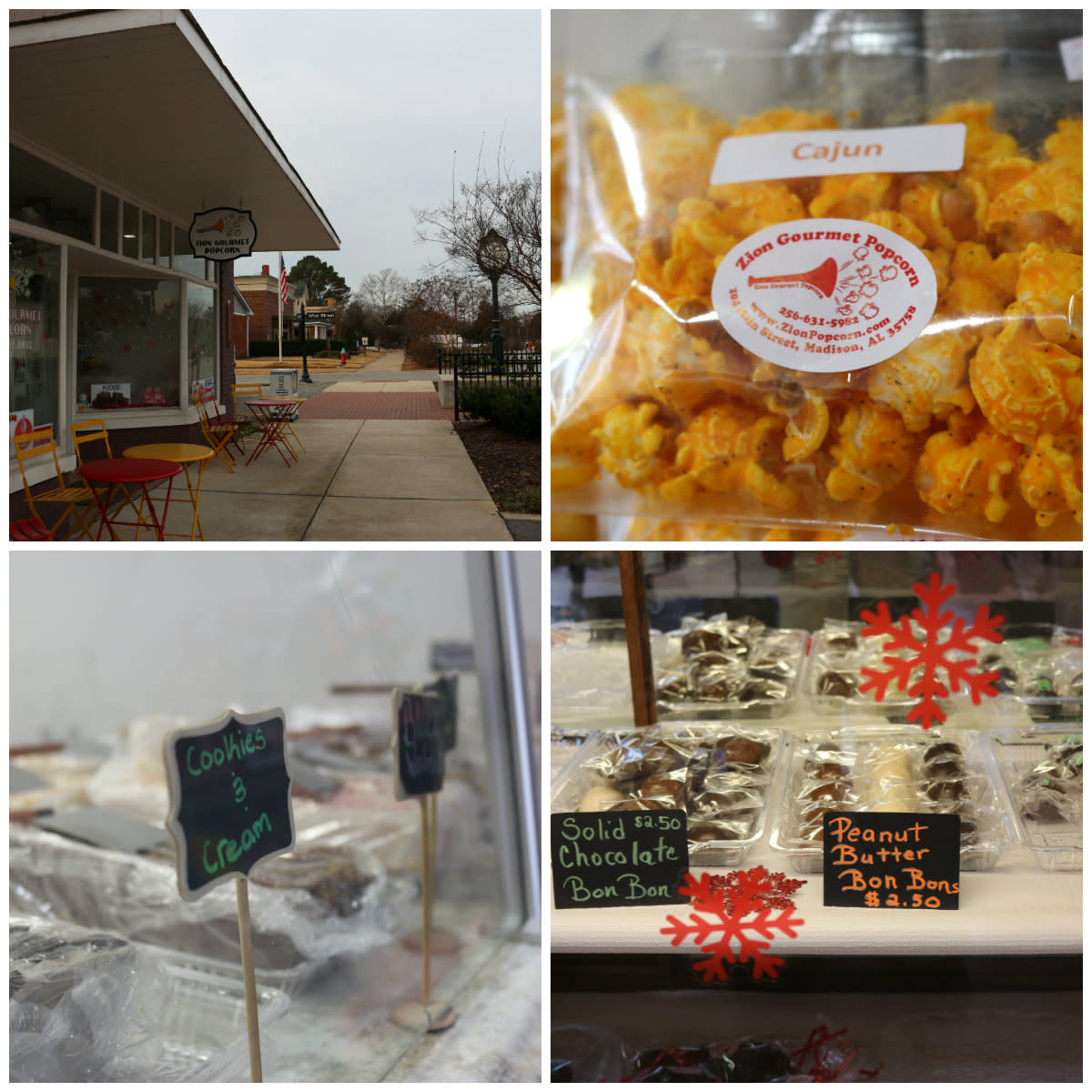 If you are looking for a sweet and/or salty snack, Zion's Gourmet Popcorn is just across the way from the cafe. It has delicious flavored popcorns, decadent fudge and chocolates along with ice cream! If you are looking for a great dinner or brunch, you have to try Old Black Bear. They are a brewing company that has a mix of amazing craft beer and cocktails.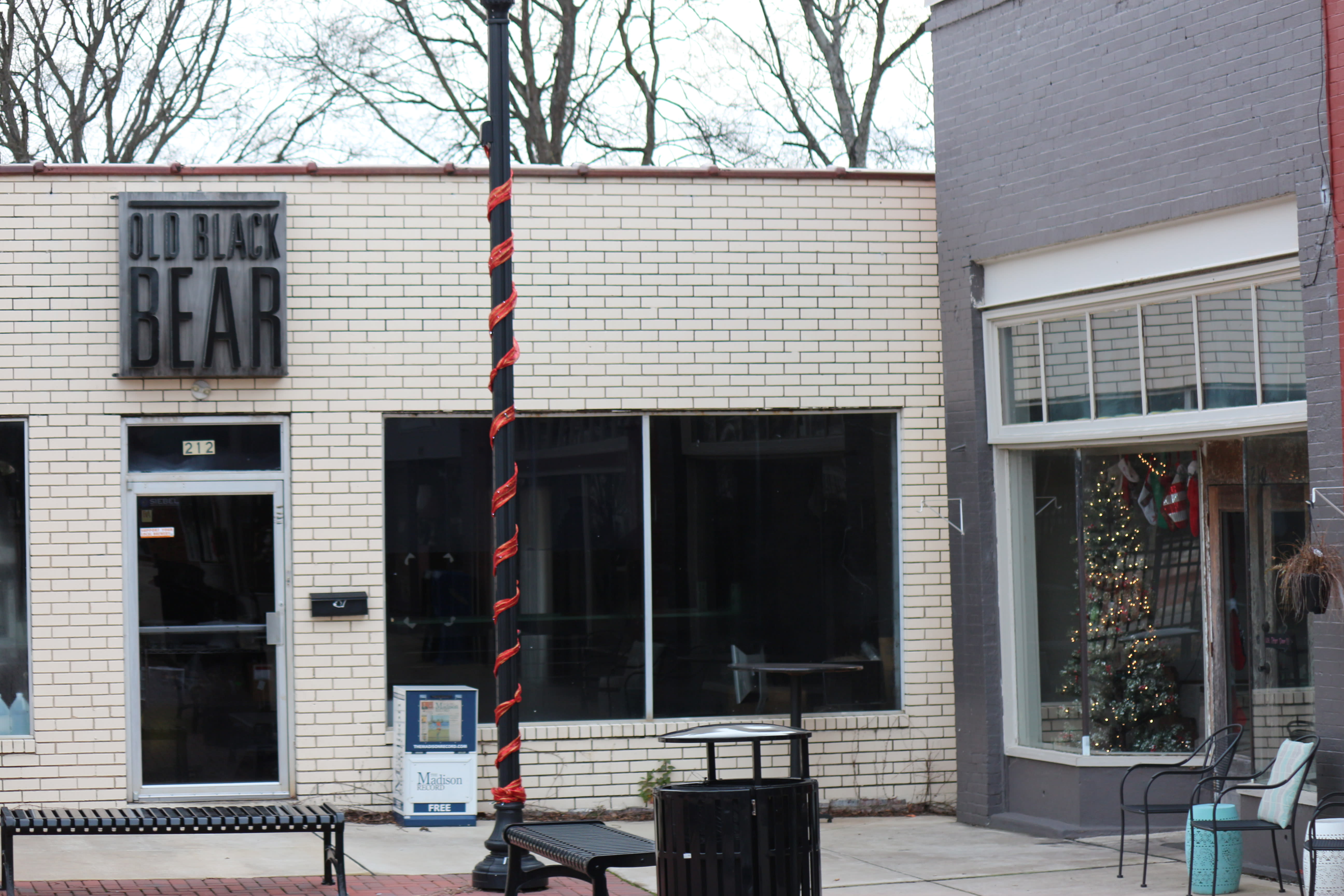 Shopping Downtown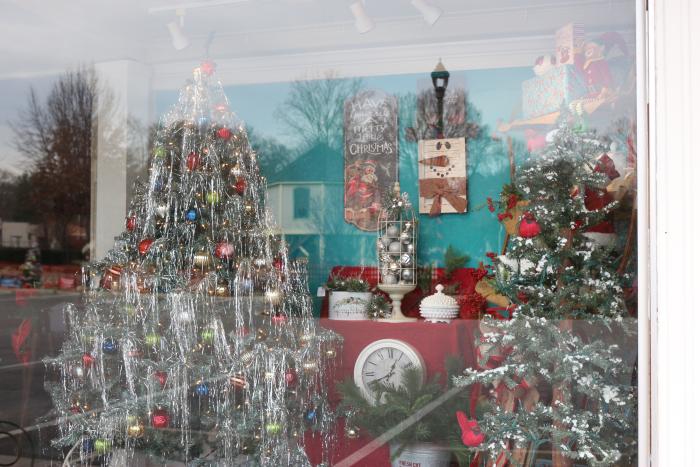 Nothing says Christmas more than viewing magical retail store window displays. Choose your favorite and then stop in and browse some of the beautiful items that are perfect for anyone on your gift list.