Professional golf is returning to Huntsville with the Huntsville Championship PGA Korn Ferry Tour hosted at The Ledges from April 28 - May 1.
The Korn Ferry Tour is a development tier that is the final step before earning PGA Tour eligibility, and more than 75 percent of PGA Tour pros are Korn Ferry "graduates," including Bubba Watson, Patrick Reed, John Daly, Zach Johnson and Justin Thomas.
Keep your eye on the Top 25 players on the Korn Ferry Tour Points List while watching the Huntsville Championship. The top 25 at the end of the season will earn their PGA TOUR card!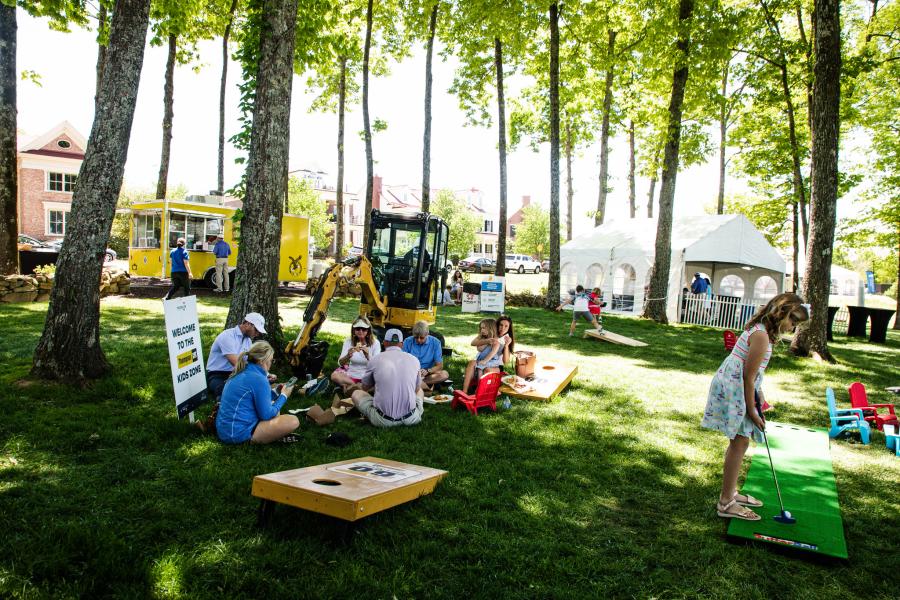 There will be several things staying the same this year, including the Thompson Cat Kid Zone (behind Green 9) with family lawn games such as putter ball, corn hole and more.
The tournament director, Penn Garvich, also let us know there will be more food and drink options this year.
Before you go, here's what you need to know: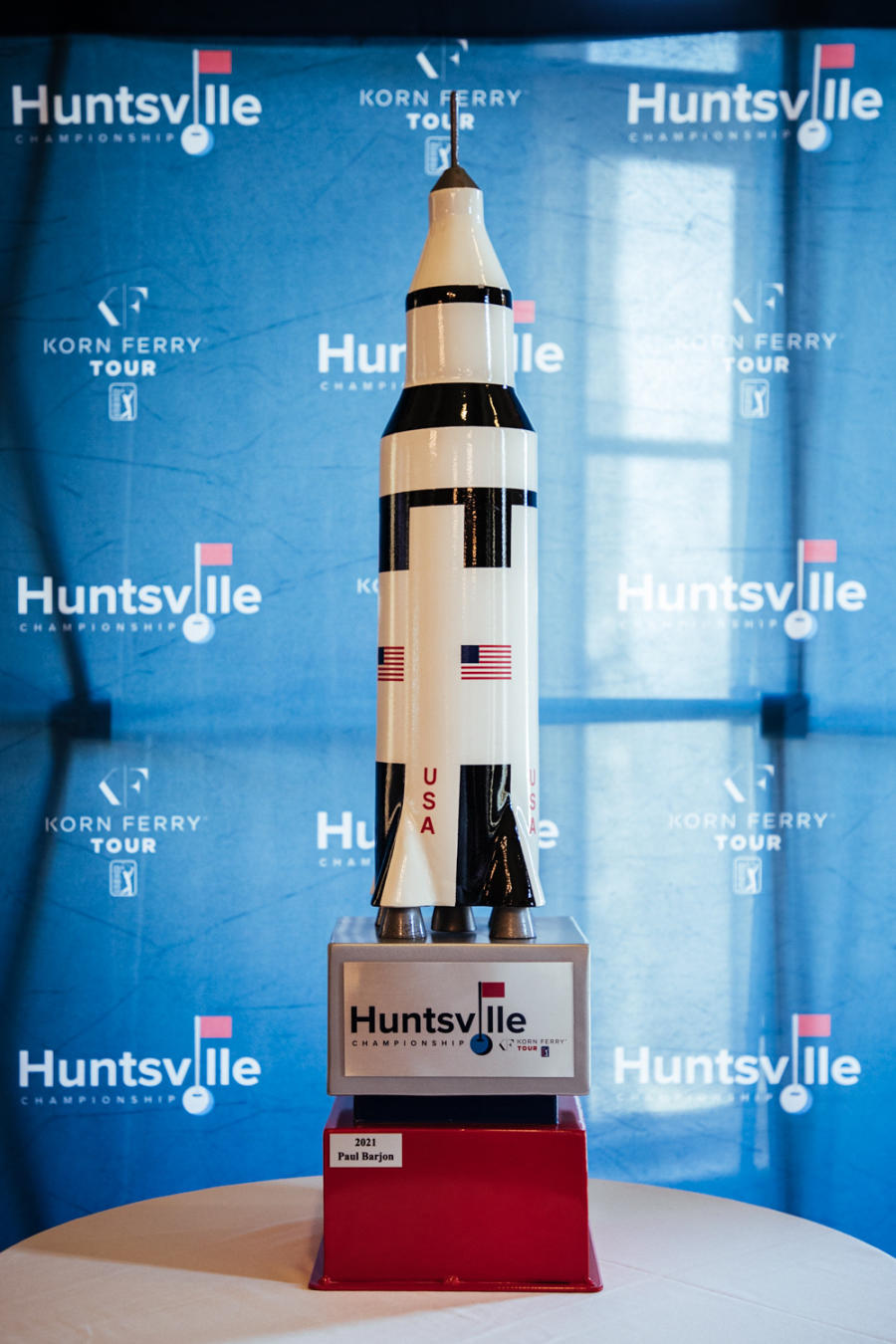 What are the dates for the tournament?
The Huntsville Championship is April 29 - May 1 at The Ledges. Tournament rounds take place from Thursday, April 28 - to Sunday, May 1. You can see an event schedule online.
How can I purchase tickets for The Huntsville Championship? 
All tickets for the tournament can be purchased through Clutch!, the official ticketing partner of the Huntsville Championship. You can purchase your tickets online.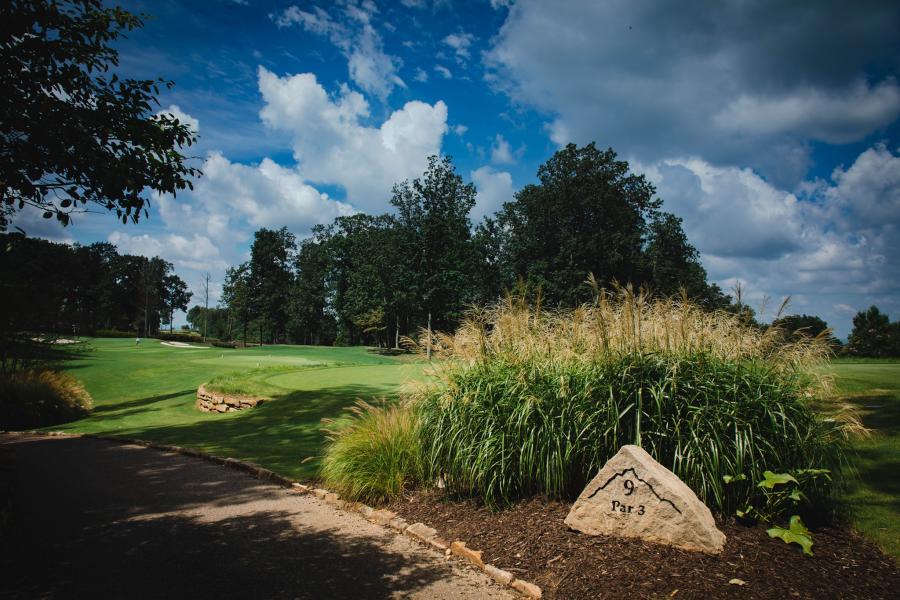 When do the gates open, and where should I park? 
The front gates will open at 6:30 a.m. every morning. Gates will close 30 minutes after the conclusion of play for the day. 
Spectator parking is located in the Sandra Moon Lot at the Sandra Moon Community Complex located at 7901 Bailey Cove Rd SE, Huntsville, AL 35802. There will be a complimentary shuttle ride up the mountain to The Ledges that will also be available for your return. The shuttle will run throughout the duration of the tournament.
If you are dropping off or picking up a guest, you will need to go to the main entrance in front of the clubhouse.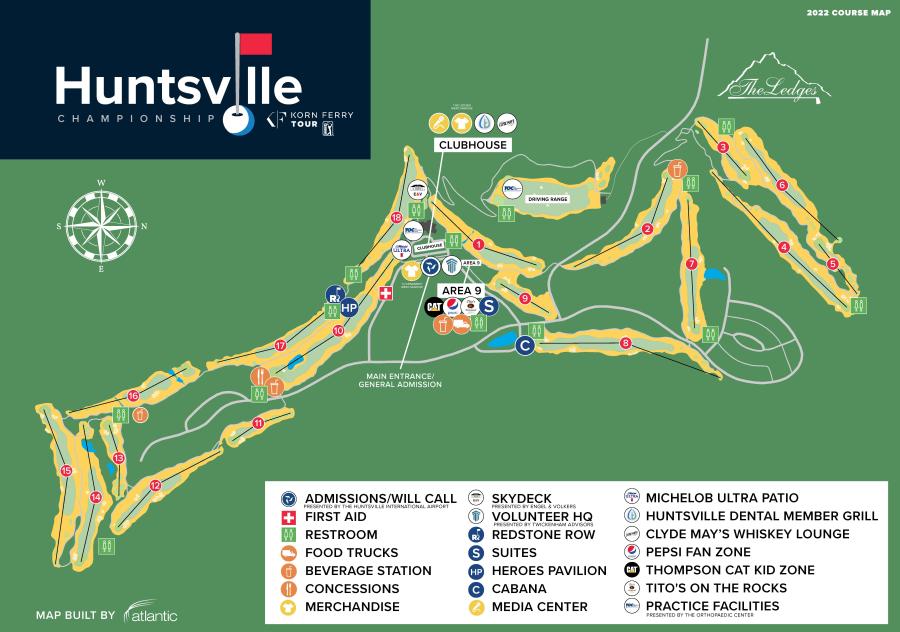 Is there a course map?
The course map for the Huntsville Championship can be found online.
What can I bring to the course? 
Permitted items to the Huntsville Championship include mobile devices, clear bags, collapsible chairs without bags, seat cushions and binoculars. Cameras are permitted during practice rounds only. Smartphones are permitted throughout the tournament.
Prohibited items include weapons, selfie sticks, beverages/coolers, oversized lawn chairs, computers/laptops, posters/signs/banners and motorcycles. 
For the complete list of prohibited and permitted items to the tournament, please refer to the master list online.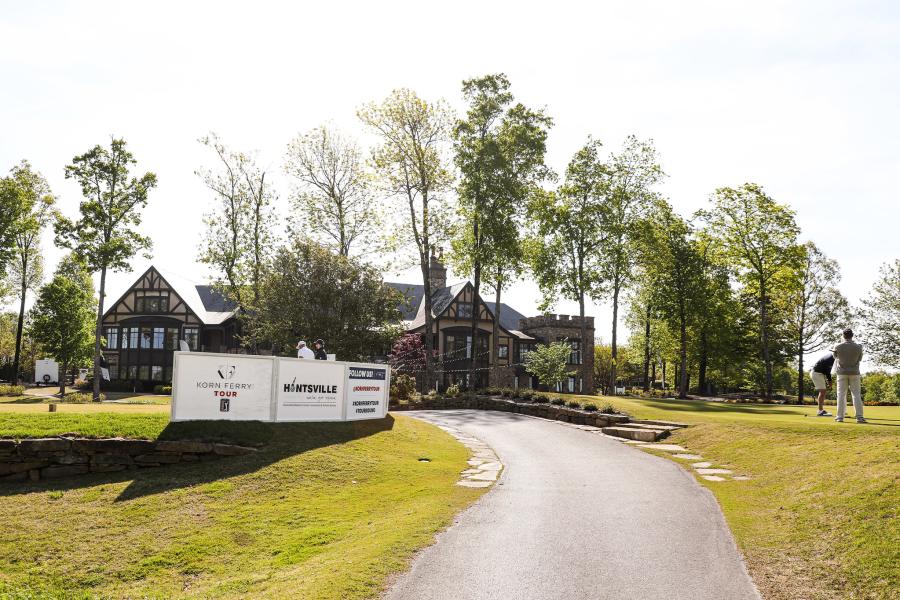 What is the schedule for the tournament? 
No two days will be the same; thus, the master schedule is your place for official times and information regarding each tournament day. To view the tournament schedule, please click here. 
Have more questions?
Please refer to the FAQ page for more information.