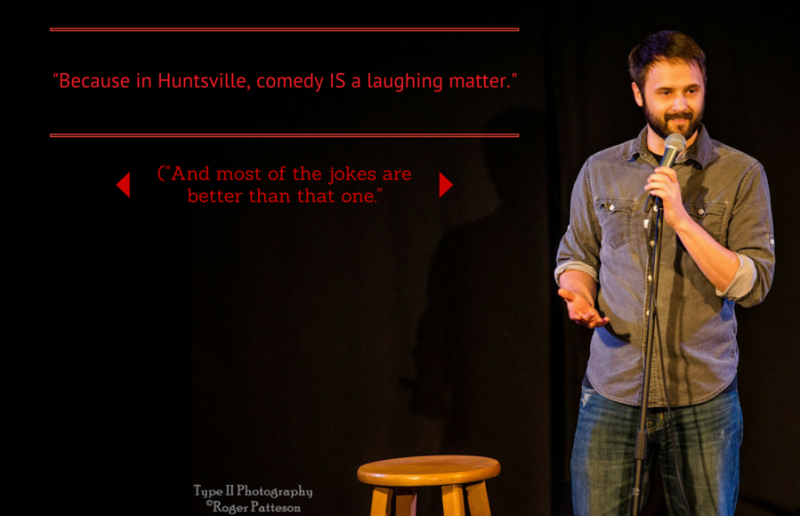 Wanna hear something funny?
Huntsville, Alabama.
No, seriously. Huntsville is riding high on a comedy renaissance. Folks who have been here for a while remember when the local scene consisted of talking about how great it was before the Comedy Club closed, but Huntsville's recent comedy revolution is no joke. Today, the Rocket City's a place where there are comedy options for everybody and there's always something going on.
Huntsville Comedy
With multiple dedicated comedy venues and other spaces both big and small that host comedy performances, today there are opportunities to see a show with options from big names to first-timers every night. 
Here are four things you probably don't know about the Huntsville comedy scene: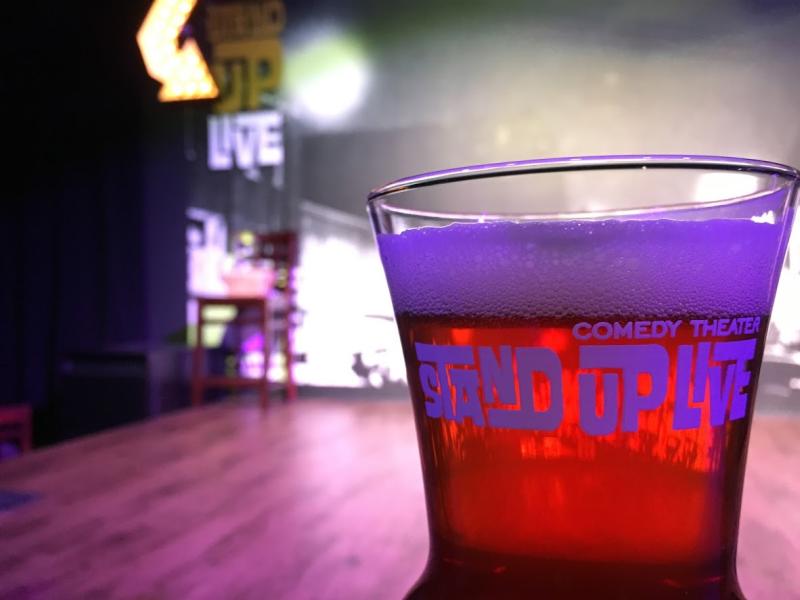 Whether You Want to See the Big Thing in Comedy or the Next Big Thing, We've Got You Covered – Huntsville draws some of the biggest comedy headliners in the country (names like Jay Leno, Brian Reagan, Kevin Hart, and Jerry Seinfeld have come through Huntsville), but there's also lots of opportunity to see the regional talent and local up-and-comers.
There's Almost Always Something to Laugh At – For the very biggest names, check the schedules at the Von Braun Center and Stand Up Live to see who'll be performing while you're here. And both are great places to make an evening of it – you can get dinner and drinks while watching the show at Stand Up Live, or before or after the show at the Von Braun Center. Several local venues host regular comedy shows, so there will always be shows Tuesday, Friday, Saturday, and Sunday nights and sometimes on other nights; the odds are better than not that there's a comedy show somewhere in the Huntsville area any given night.
It's More Than Just Stand-Up – Looking for something a little different? Not only does Huntsville host a community of comics, but there have also been regular improv comedy shows here for more than two decades. Shenanigans Comedy Theatre has become home to an eclectic mix of comedy options, with multiple improv troupes performing their regularly, improv classes and jams, and much more. Shenanigans is currently seeking patrols for an expansion that will see the venue add a black box theatre, a podcast studio, an LGBTQ+ Clothing Closet, a Diversity Library, and more.
The Next Great Comedian In Huntsville Could Well Be You: If you'd like to try stand-up comedy, there are open-mic nights in Huntsville at least two times a week. And if you're visiting the city, it's a great way to indulge yourself without the folks back home laughing at you – or worse yet, not laughing at you. Check for opportunities at the schedule here.
Because in Huntsville, comedy IS a laughing matter. (And most of the jokes are better than that one.)