Fridays are automatically pizza days to me. I guess that's just from having it served as a rectangle with corn in school. Well the Rocket City has some of the best places to grab a slice that would earn an A on the report card! Here are a few of our favorites, but let us know if we missed any!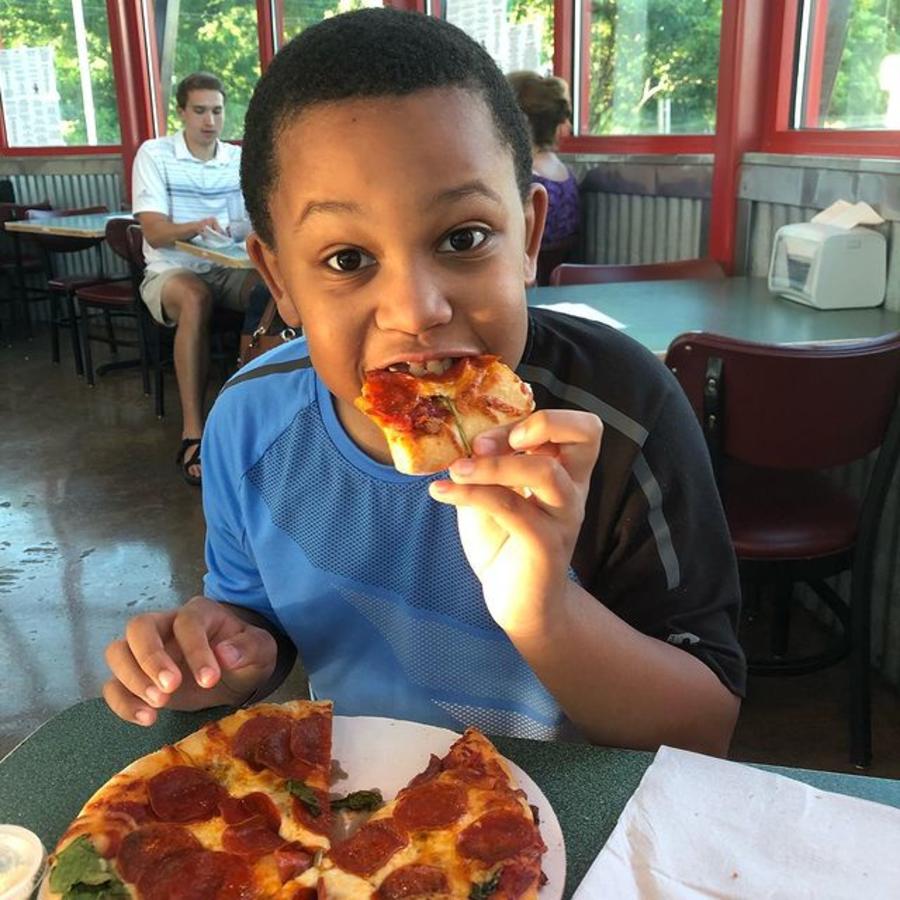 Photo Credit: Sean Banks
The best part about this long-time Huntsville favorite is that it's family friendly and not fast food. Have a seat and enjoy yourself! We suggest the cheeseburger or white pizza!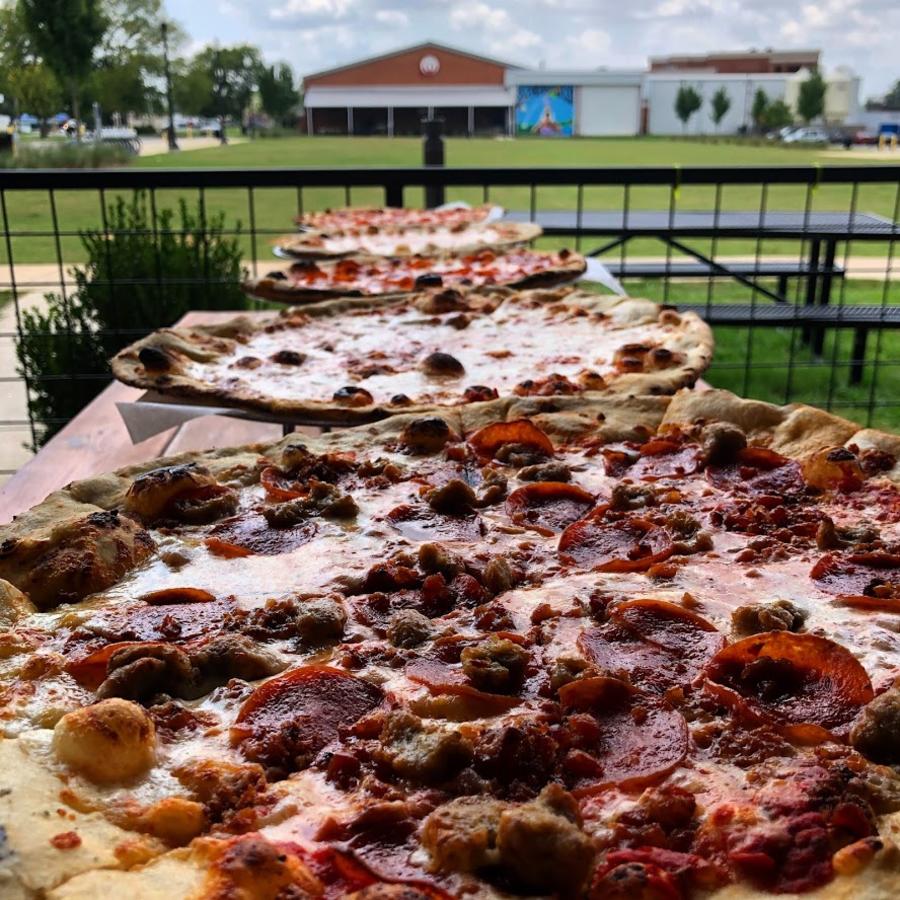 You get to see them put your pizza in the wood-fired oven. It comes out bubbling and crispy on the edges.  The pizza should be followed up with some of their adult ice cream from their campus creamery. The bourbon butter pecan is divine!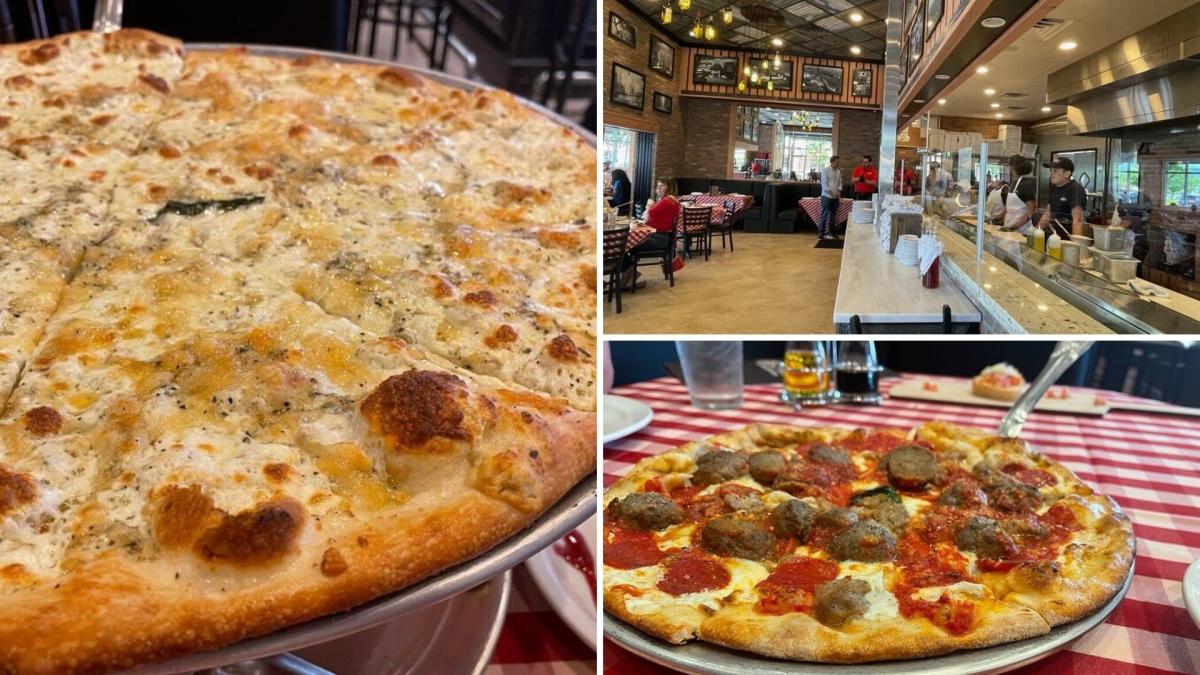 Grimaldi's is a New York Style pizzeria that has opened its first Huntsville location. It's known for its coal-fired, brick-oven pizza and is found in the Valley Bend Shopping Center. Grimaldi's menu features pizzas, calzones, antipasto, a variety of salads, and house-made desserts, especially its legendary cheesecake. More information and a full menu can be found on their website.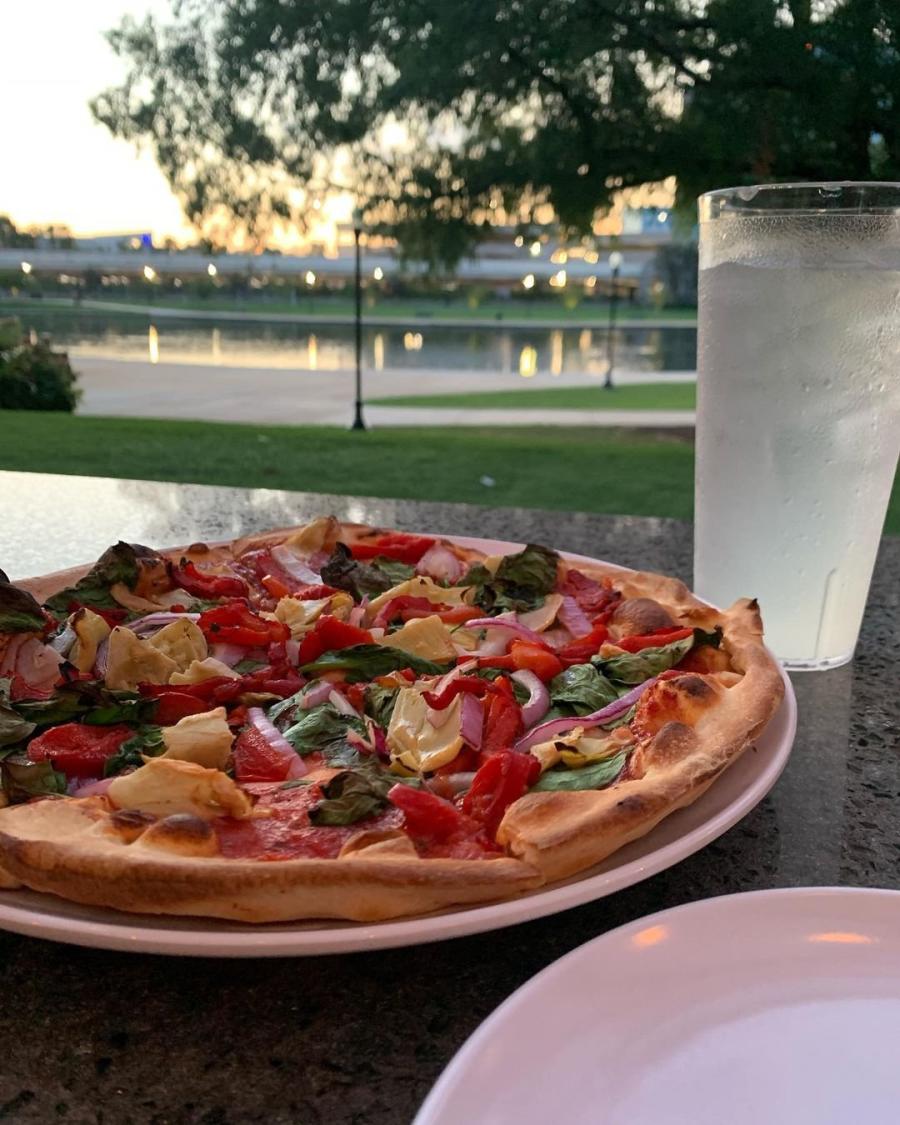 Photo Credit: Colleen Gagnon
This is the place you go if you want Pizza with a view. It's just by the Huntsville Museum of Art so after walking around and discovering all of the wonderful works of art, grab some wine and pizza. The view of Big Spring Park is beautiful and if you are catching a show at the Von Braun Center, it's only a short walk!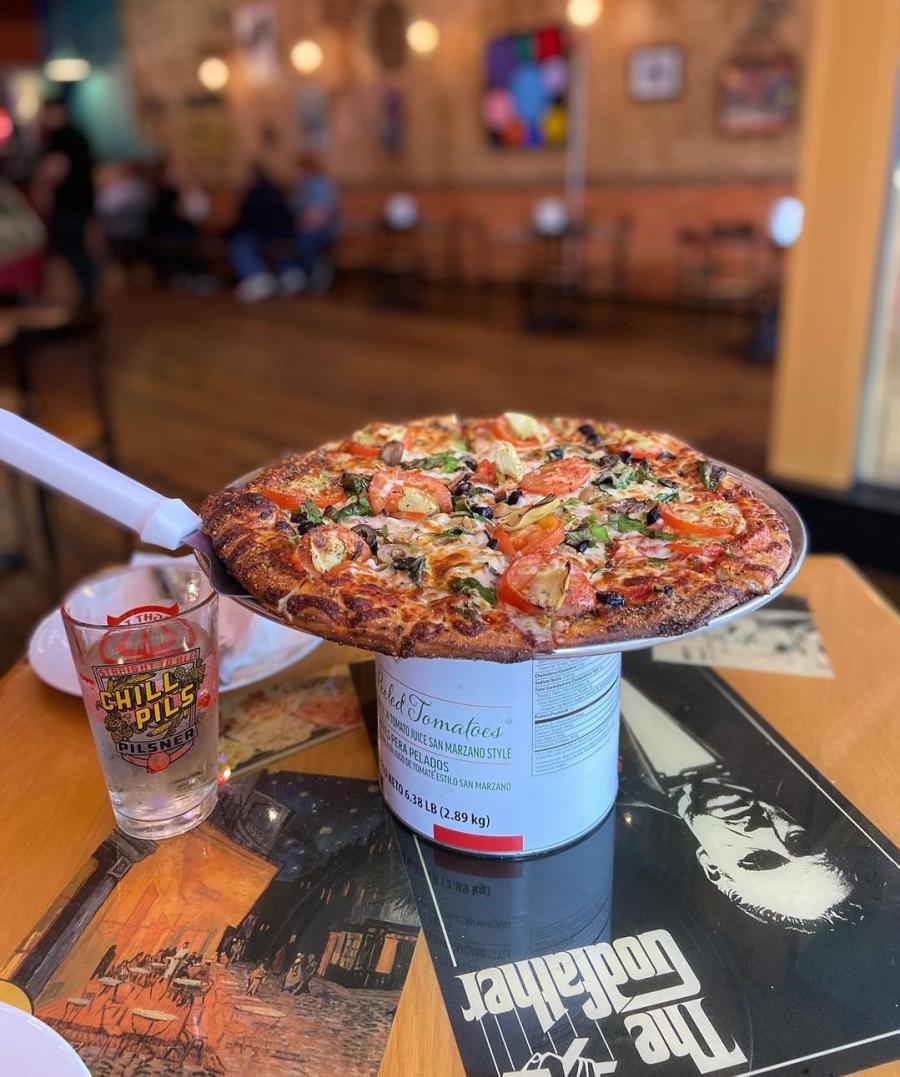 Photo Credit: Eat Huntsville
This fun and funky restaurant is in the heart of Downtown Huntsville. The art on the walls and décor when you walk in let you know the owners enjoy creativity. They pizza is made to order and delish. Don't forget to save some room for gelato! They have several different flavors and will even let you sample them if you ask nicely!  (Psst -There's also a Madison location too)
Cork and Crust Pizzeria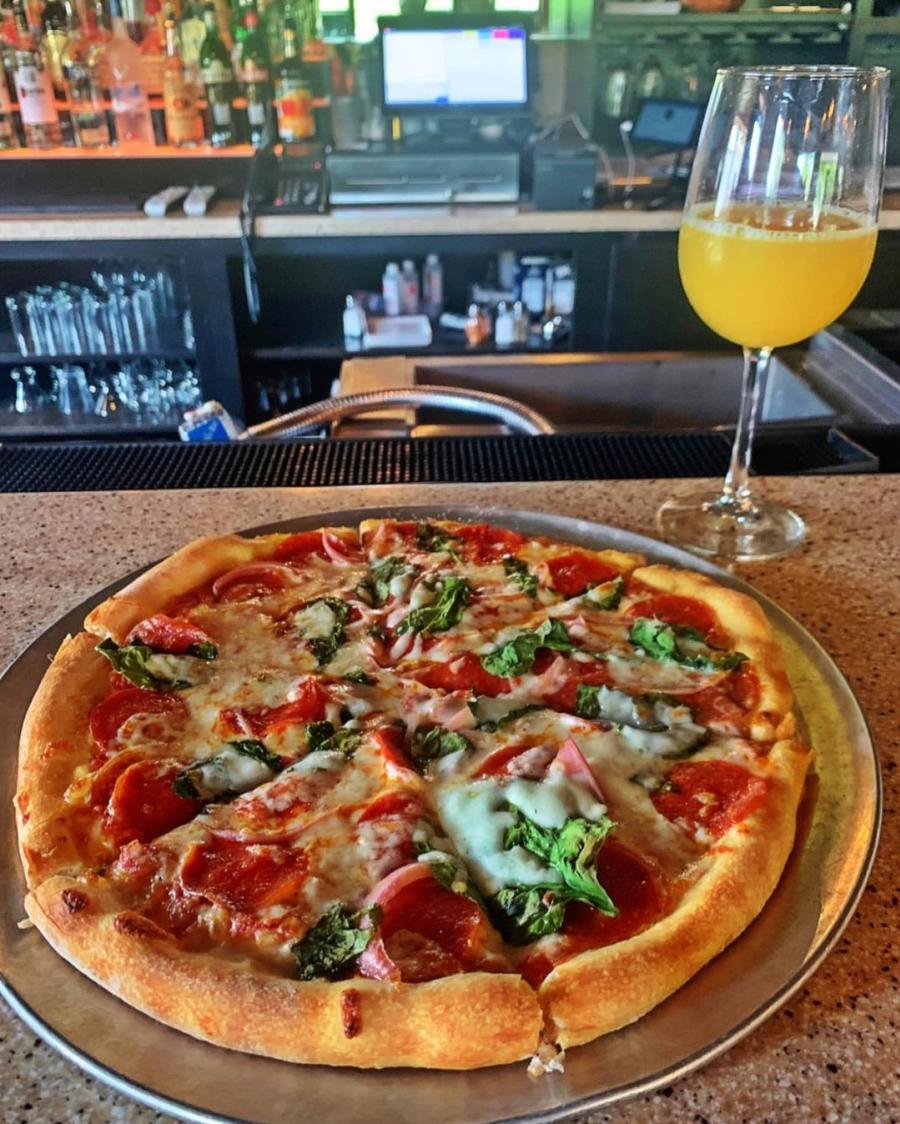 Photo Credit: Smitty
This restaurant on County Line Road in Madison can be upscale Italian for a date night or home-grown for pizza night. They cater to those looking for gluten free options and use fresh ingredients!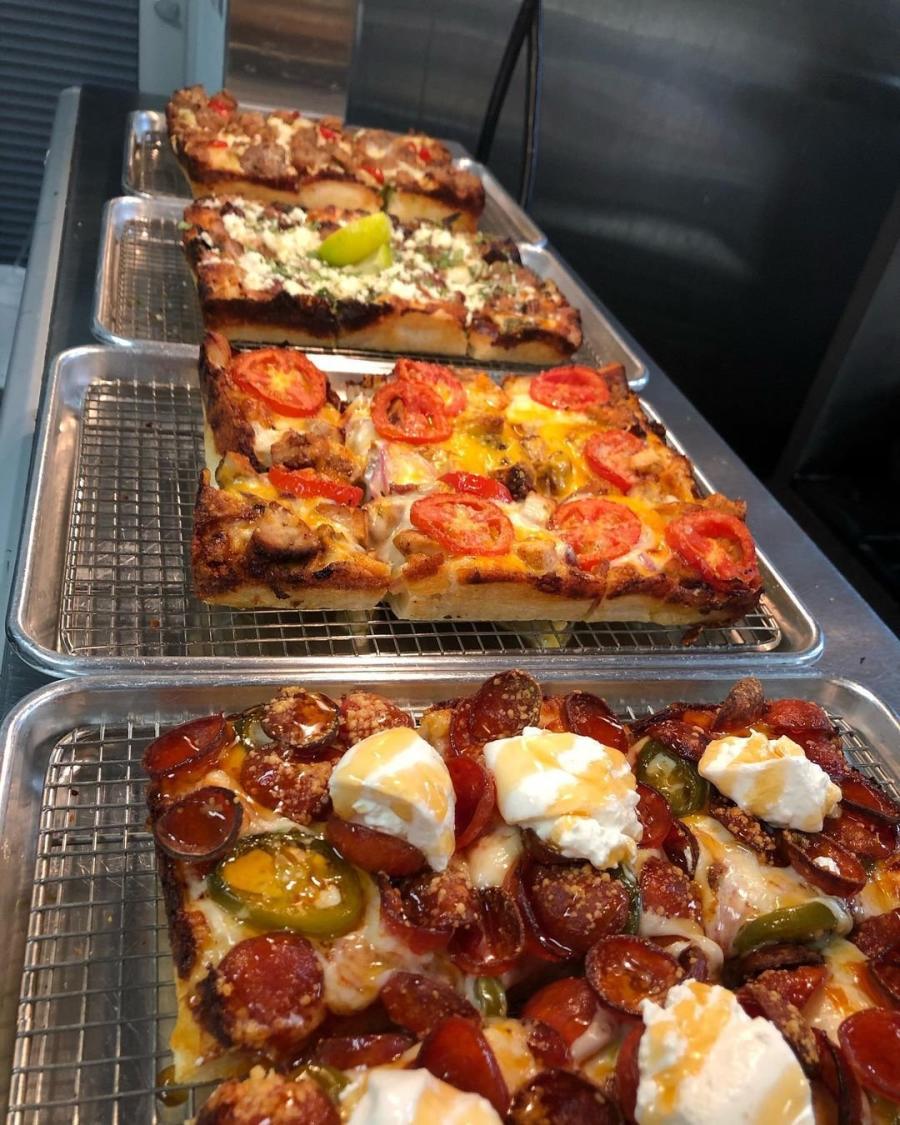 Stop by this location or grab some to-go to find some Detroit style pizza that delivers on bold flavors. It's also on County Line Road next to Cork & Crust.
Madison House of Pizza

Photo Credit: Rocket City Eats
Madison House of Pizza offers something I haven't seen anywhere else. Order their loaded calzone stuffed with toppings and cheese both outside and inside!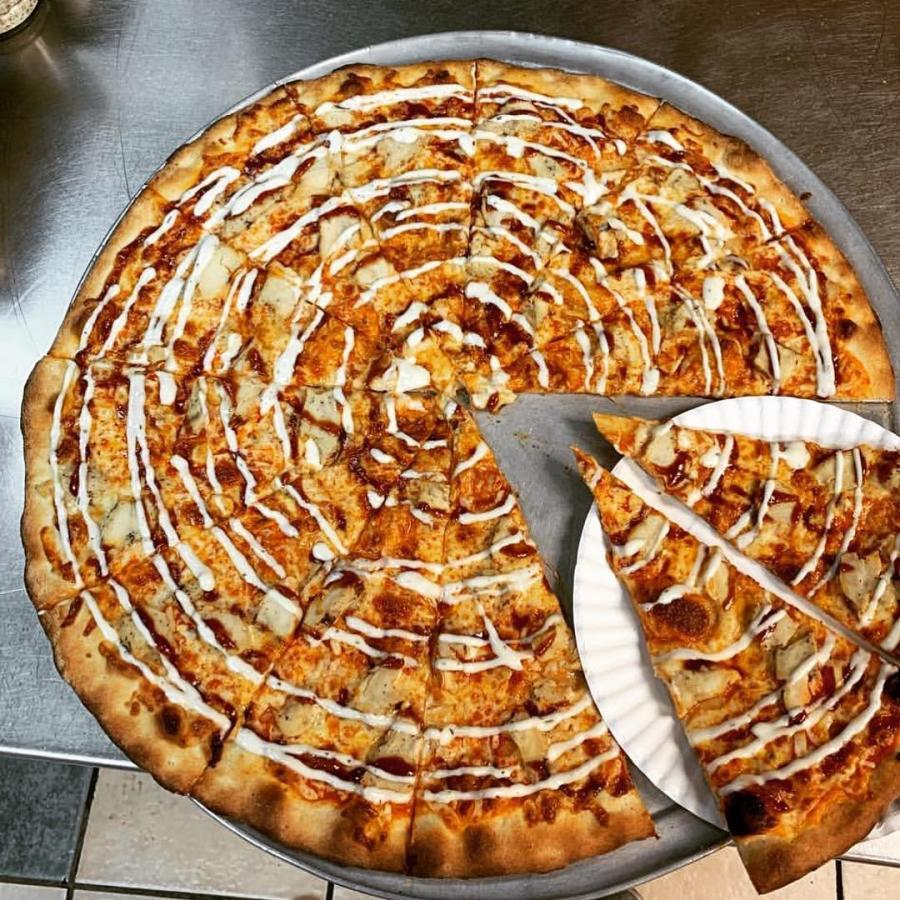 Photo Credit: Train Hard Eat Dirty
Don't sleep on this tucked-away gem in Madison off Old Madison Pike. The quick turnaround times and fresh ingredients make this spot a favorite for locals.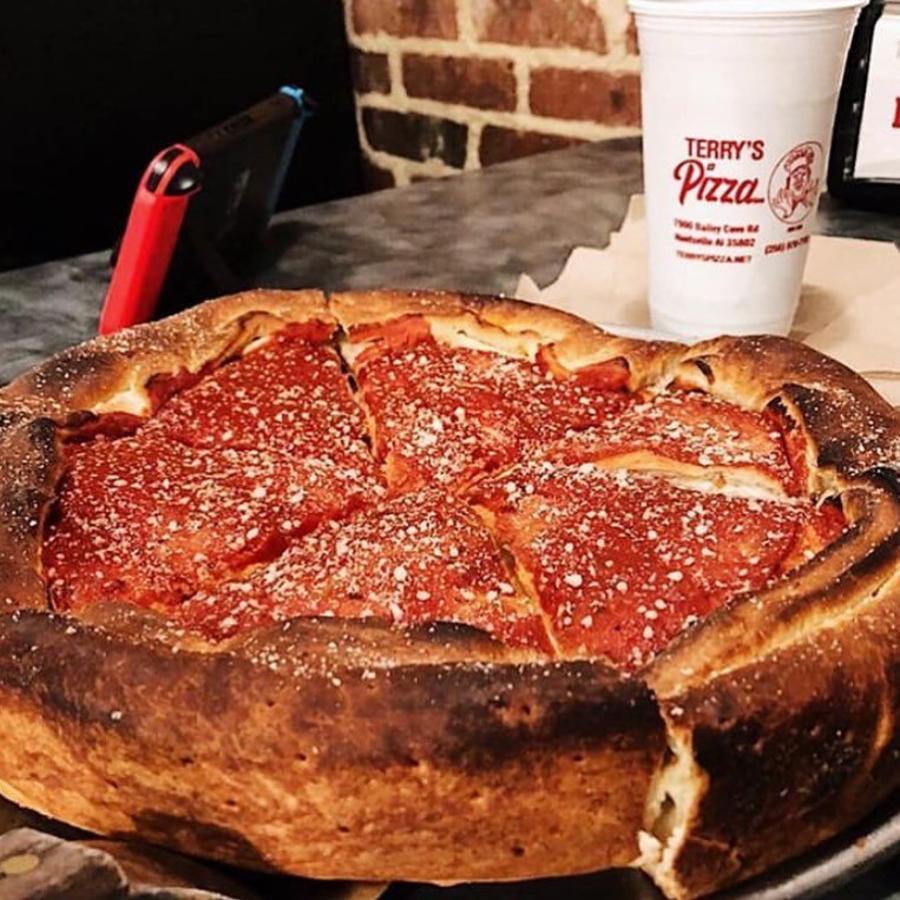 Photo Credit: The House App Huntsville
You can get Chicago Style Pizza from Terry's Pizza! If that's your thing, this is your place.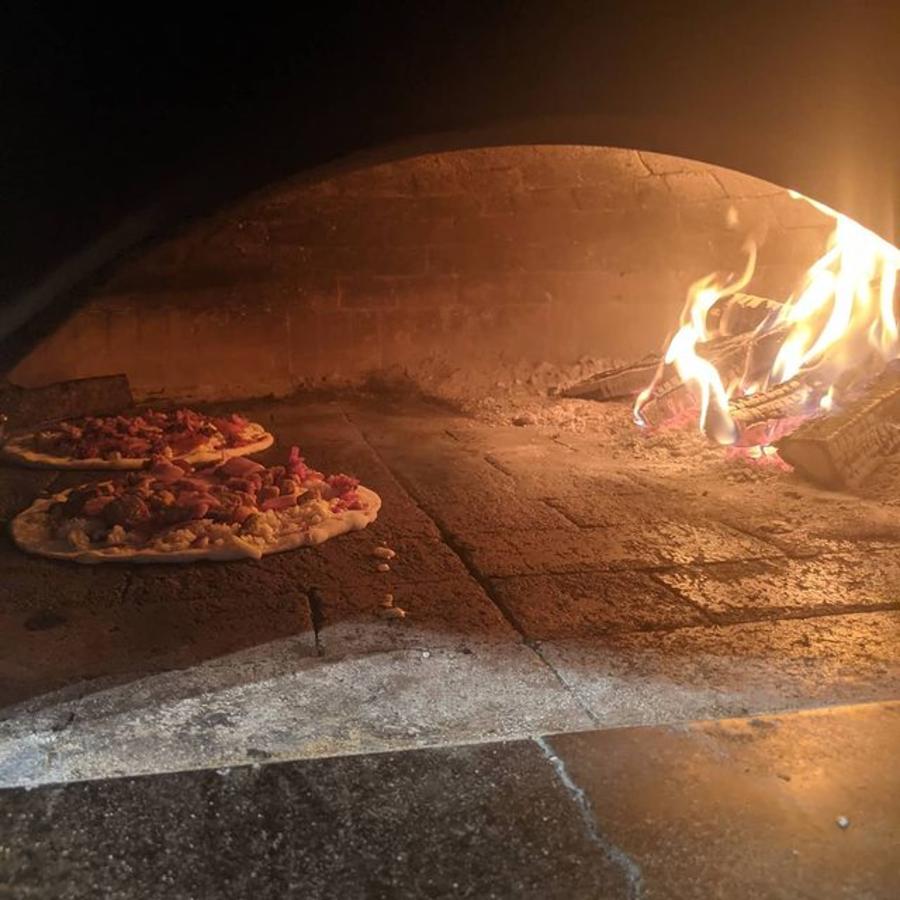 Photo Credit: Matt Lemon
Grab a wood fired pizza in Owens Cross Roads along with some amazing Italian dishes. These tasty pies are upscale and delicious.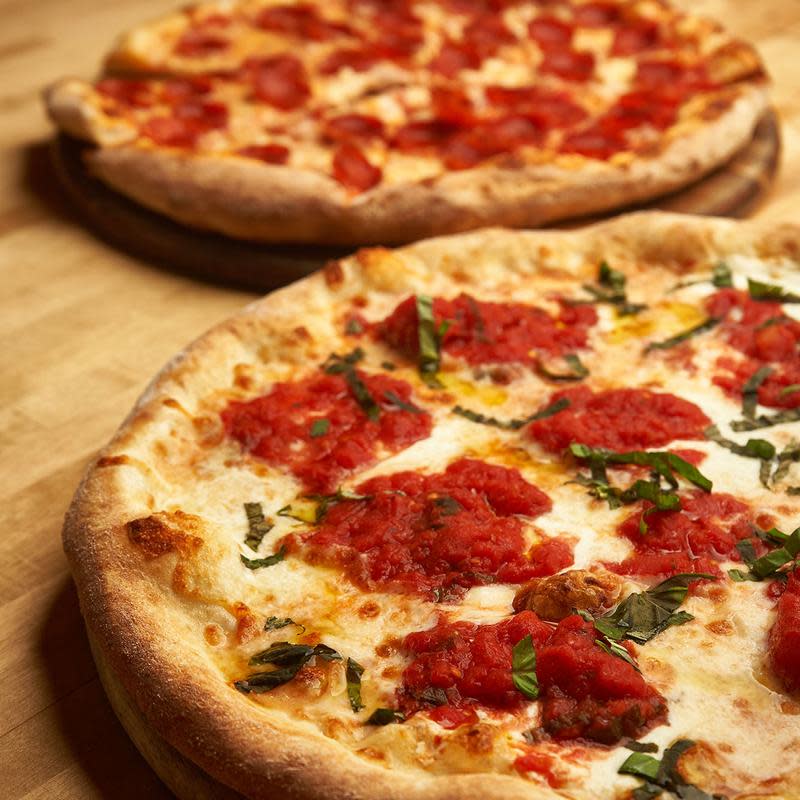 Valentina's gets its name from owner Joe Carlucci's daughter, Valentina. Joe, who is Italian born and raised in New York, wanted to keep his heritage alive by teaching his daughter the family recipes. Carlucci is a 6-time World Champion Pizza Maker and 2-time Guinness World Record Holder recently winning the Best Pizza Maker in the World and Best Pizza in the World categories at the International Pizza Expo. The pizzas are made from scratch daily using only the freshest hand-picked local ingredients.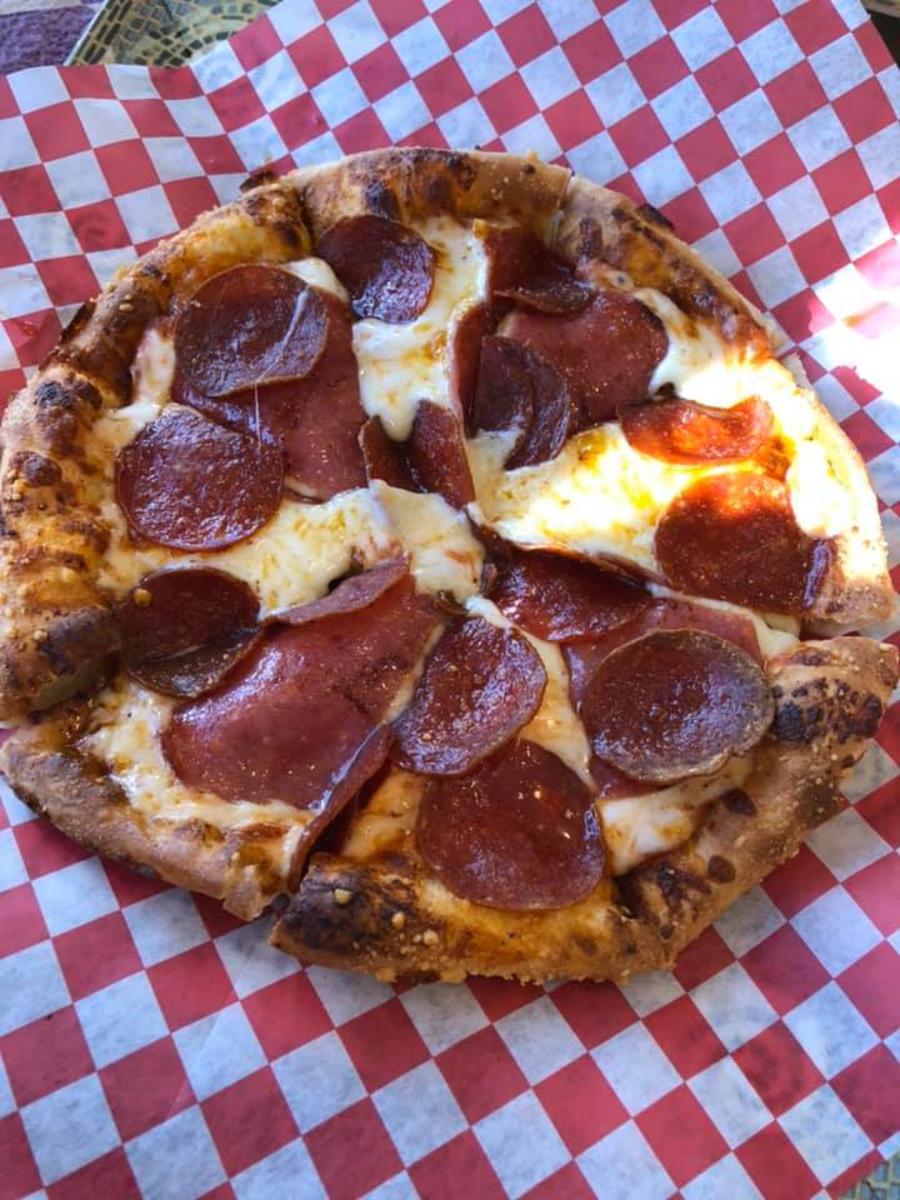 They have pizza, but I do love a good calzone. Just call me Ben Wyatt. The best place about this restaurant is the portion sizes. You can easily eat here and have leftovers for the next day!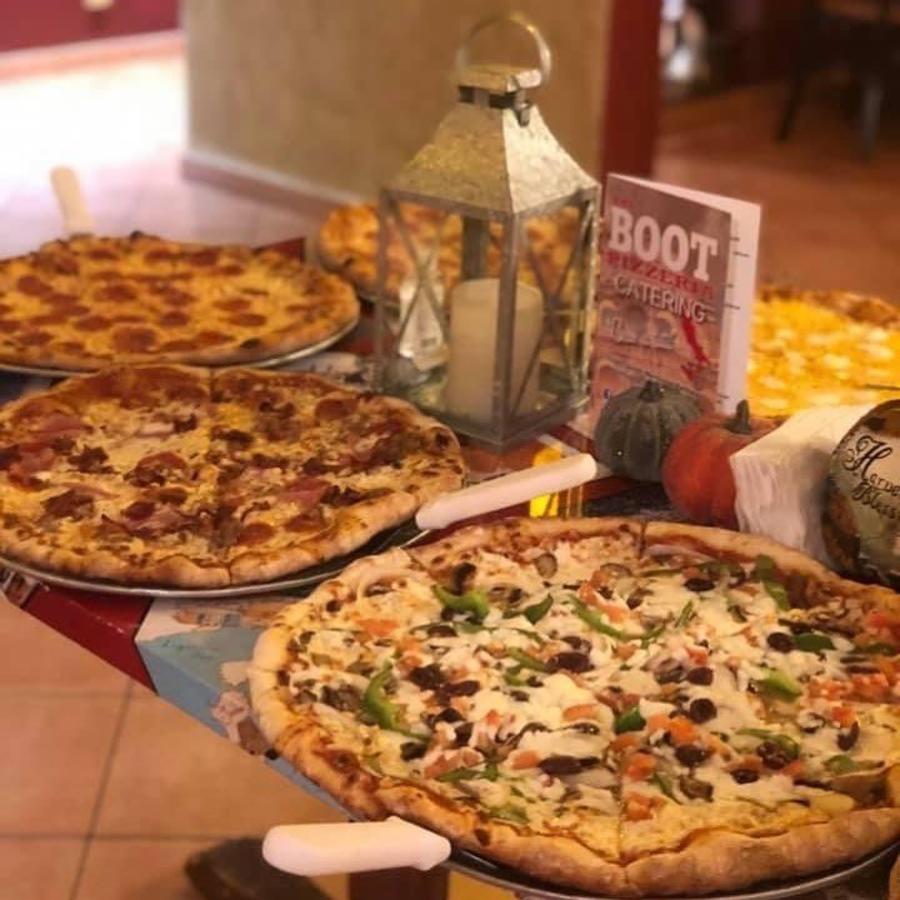 Photo Credit: Checkle Huntsville, AL
This is the place you get Italian food with an accent. The owner is from Italy and enjoys serving up her cuisine to families and friends. They have some amazing cocktails too!