The Rocket City offers multiple venues for ice skating, ensuring that everyone, from seasoned skaters to beginners, can enjoy the frosty delight of gliding across the ice this holiday season!  
As the name suggests, "Skating in the Park" brings the enchantment of winter to the heart of Huntsville. With its central location in downtown Huntsville's Big Spring International Park, this outdoor ice skating rink is a Huntsville tradition you must enjoy! Here's what you need to know:
Dates: November 17 - January 7, 2024
Time: Monday – Thursday: 4 p.m. – 9 p.m. 
Friday: 4 p.m. – 10 p.m.
Saturday: 10 a.m. – 10 p.m.
Sunday: 12 p.m. – 8 p.m.
Location: Behind Huntsville Museum of Art - 300 Church Street S. Huntsville, AL - OUTDOOR RINK 
Admission & Rental Pricing: tickets can be purchased onsite 
$15 Ages 10 & up
$10 Ages 9 and under
$13 Groups of 10 or more
$5 Scooter rental
$5 Discount if you bring your own skates
10% Discount at the Museum Store when you show your skating wristband
Tickets may be purchased at the entrance and skates will be there and waiting for you! 
All weather updates will be made on Skating in the Park's social media accounts. Follow them here.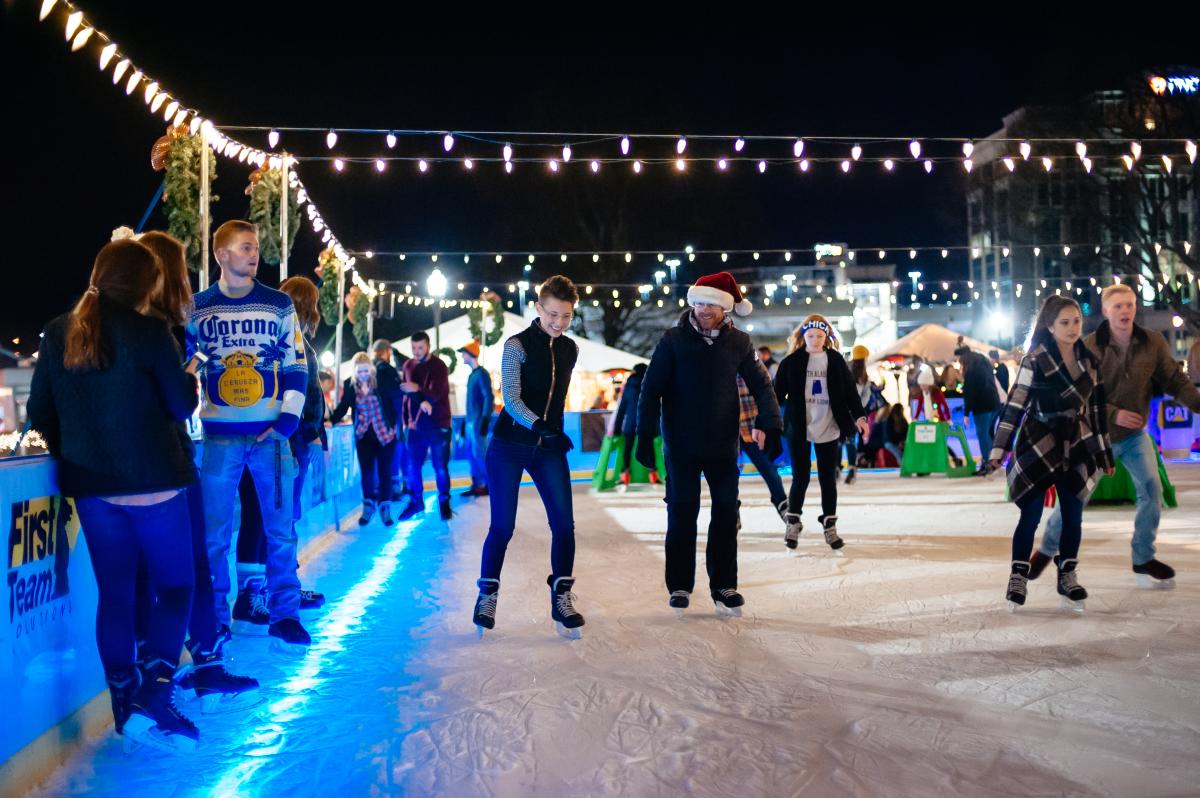 Huntsville's Orion Amphitheater Winter Park is another fantastic ice skating venue to add to your winter calendar. Here's what you need to know: 
Dates: November 30 - January 1
Times: Thursdays: 4 p.m. – 9 p.m.
Fridays: 4 p.m. – 10 p.m.
Saturdays: 12 p.m. – 9 p.m.
Sundays: 12 p.m. – 9 p.m.
Closed: December 7 & December 25
Extended Hours: starting December 19:
Open Tuesdays and Wednesdays: 4 PM - 9 PM
Christmas Eve: 12 PM - 4 PM
New Year's Eve: 11 AM - 1 PM
New Year's Day: 4 PM - 9 PM
Location: Orion Amphitheater - 701 Amphitheater Dr NW, Huntsville, AL  - OUTDOOR RINK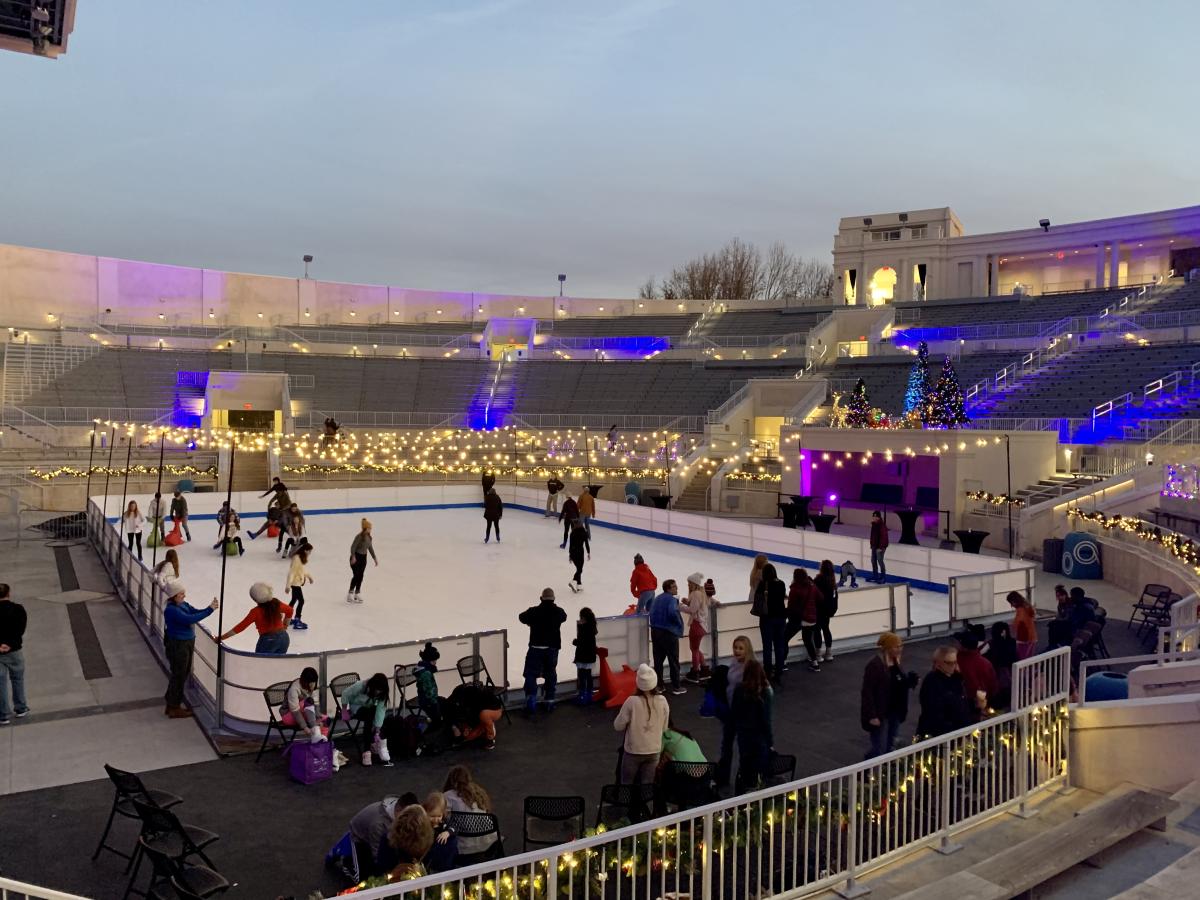 The Huntsville Ice Sports Center is a family-friendly ice rink that offers an affordable and enjoyable ice skating experience for the holidays. A little too chilly outside? Enjoy this indoor rink full of the warmth of the holiday season! 

Dates and Times: Check the public skate schedule HERE 
Location: Huntsville Ice Sports Center - Benton H. Wilcoxon Municipal Ice Sports Center
3185 Leeman Ferry Rd. Huntsville, AL 
Admission & Rental Pricing:
Admission: $9
Skate Rental: $3
Register HERE 
All guests and participants must check in with the front desk upon arrival. You can also rent skates online when you register for added convenience.
While you may not be able to hit the ice, the Huntsville Havoc Hockey team sure can! Catch a game at the Von Braun Center then test out your skating skills at any of the rinks above!
Dates and Times: Vary - Check the schedule HERE 
Location: Propst Arena at the Von Braun Center - 700 Monroe St SW, Huntsville, AL 
Tickets: Purchase HERE