If you're feeling stressed for any reason, trust us here: you'll want to read on. Turn on a relaxing music station and take a second for yourself. Scroll through these gorgeous photos of some of spring's most glorious touches in the Rocket City. We swear...just reading the names of some of these wildflowers will automatically put you at ease.
The southeastern United States is one of the most biodiverse regions on the globe. Alabama alone is host to more than 4,500 species of plants and animals, and in North Alabama we have creatures from the southern Appalachian region, species supported by our extensive cave systems and southerly plants and animals at the top end of their range.
One of the most exciting times to venture outdoors in Huntsville is in early spring, when the ephemeral woodland wildflowers pop up, bloom and then die back again to hide from the summer heat.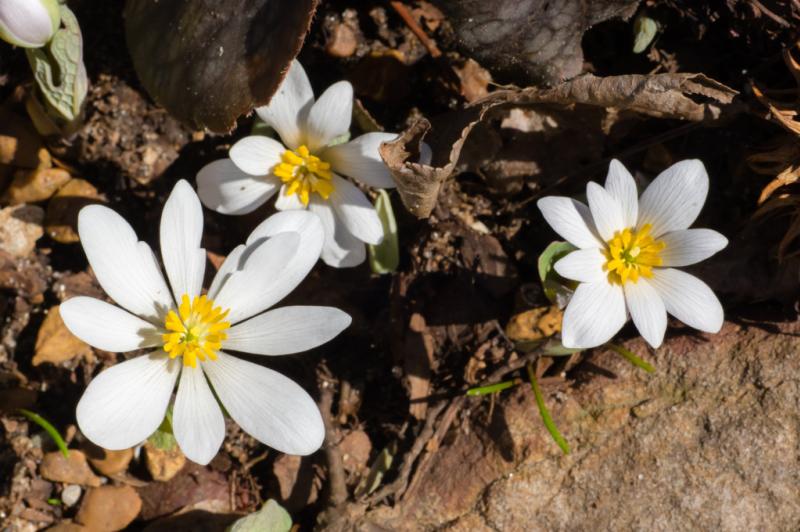 Bloodroot (Sanguinaria canadensis) at the Huntsville Botanical Garden
If you are not an avid hiker or are short on time, one of the best places to see spring wildflowers is at the Huntsville Botanical Garden.  The Matthews Nature Trail starts at the Dogwood Grove and winds under the trees to end at the Fern Glade.  Along the path, the Garden has an impressive collection of spring woodland plants, including a large collection of rare trilliums, large masses of bloodroot, hepatica, spring beauty, and many other flowers.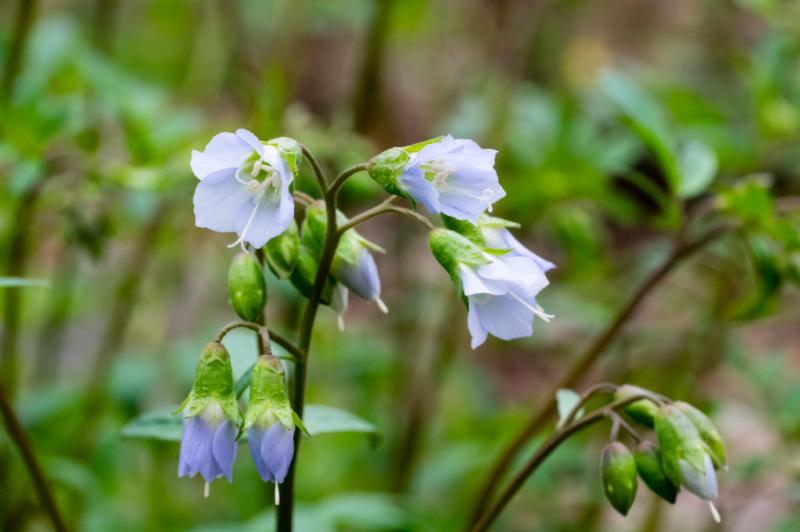 False Jacob's Ladder (Polemonium reptens)
For those with limited mobility, the paths are wide and made up of smooth gravel with a few tree roots crossing the path.  Wheelchairs and strollers for guests are available at the Garden, and a shuttle tour is available from April through October.  While you are at the garden, be sure to check out the Dogwood Trail and the new Azalea-lined woodland paths at the south end of the garden for other spring blooming plants, shrubs and trees.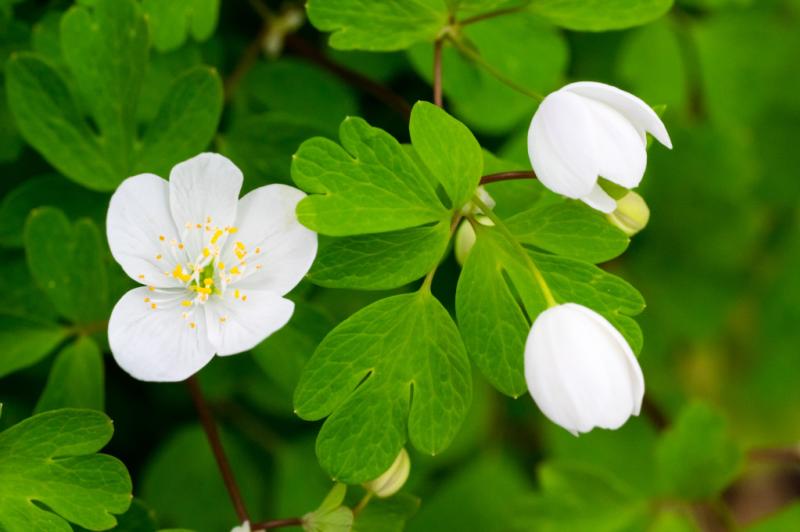 False Rue Anemone (Enemion biternatum)
For an easy, family-friendly hike, the Land Trust of North Alabama Wildflower Trail is well-named.  Running alongside Fagan Creek, this 1/2 mile out and back trail is lined with toothworts, trout lilies and rue anemone.  There are some areas where you step up and down, but otherwise the trail is easy going.  The trailhead is just east of downtown: start from the Cleermont Street trailhead and follow the signs from the parking area.  If you'd like a longer or tougher hike, the Wildflower Trail connects to over 1,100 acres and 23+ miles of trails in the Land Trusts' Monte Sano Nature Preserve.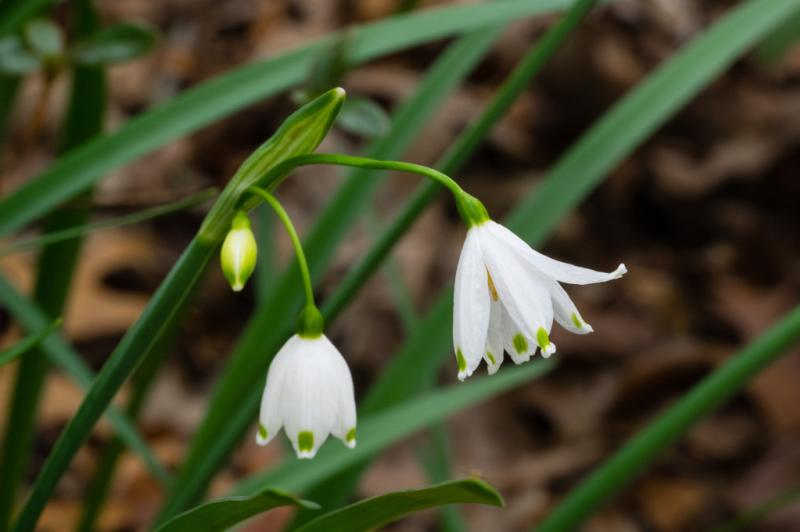 Snowdrop (Galanthus sp.)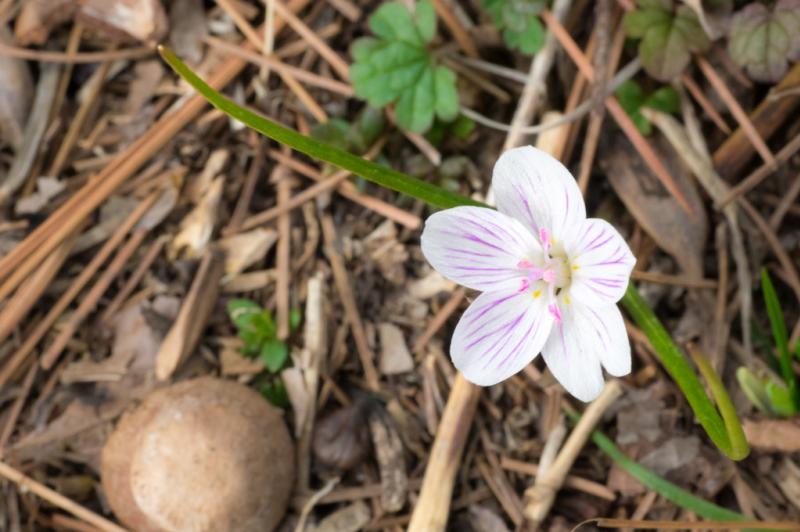 Spring Beauty (Claytonica Virginica)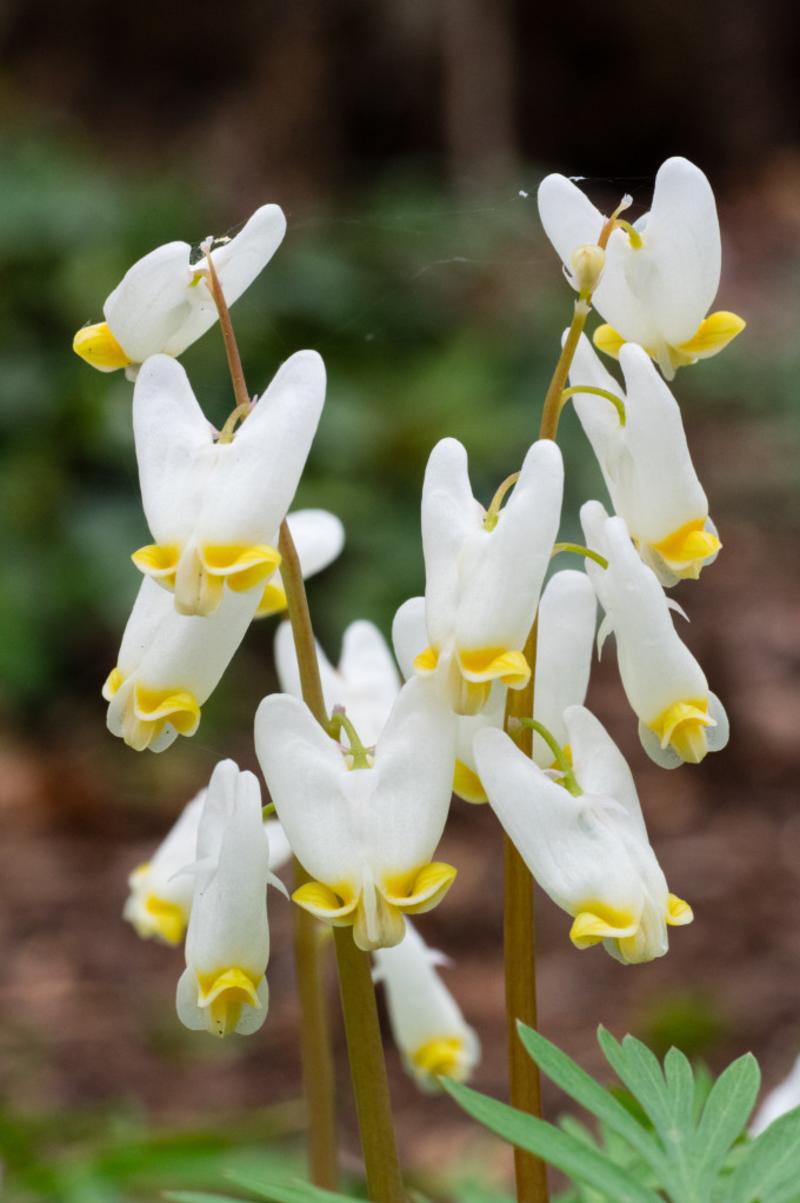 Dutchman's Breeches
(Dicentra cucullaria)
Wherever you hike outdoors from mid-March to Mid-April in the Huntsville area, you are sure to see these woodland gems.  Please don't pick the flowers: these plants only have a short period to reproduce themselves, and every bloom you pick means fewer blooms next year and for others to enjoy.  Do take lots of pictures and enjoy the mild spring weather!
Got a great wildflower photo?  Share it on Twitter with the hashtag #iHeartHsv!