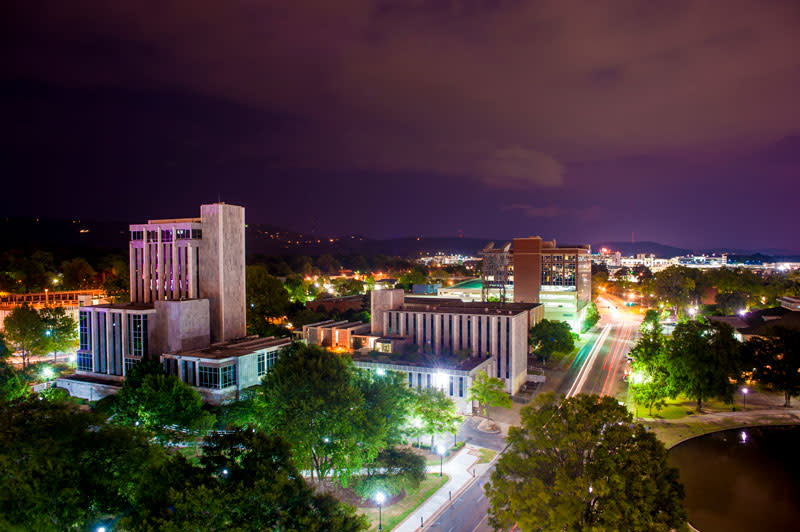 *This post has been updated to reflect information for the 2019 Women in Music Weekend.
Downtown Music Scene
Huntsville is best known for its "out of this world" mentality. We have, without a doubt, earned the handle Rocket City. It is because of this strong foundation that the Huntsville community has been able to really thrive and explore other creative interests. People are now seeking out entertainment in Huntsville, whether it's the local community enjoying their own backyard or people driving in from the surrounding areas. This has had an immediate impact on the growth of the local music industry. Downtown Huntsville, Inc. (DHI) saw this need and started hosting weekly music events. In the Entertainment District, you can find musicians and buskers almost every weekend playing in front of some of our favorite establishments. But Huntsville didn't want to stop there!
Women in Music Weekend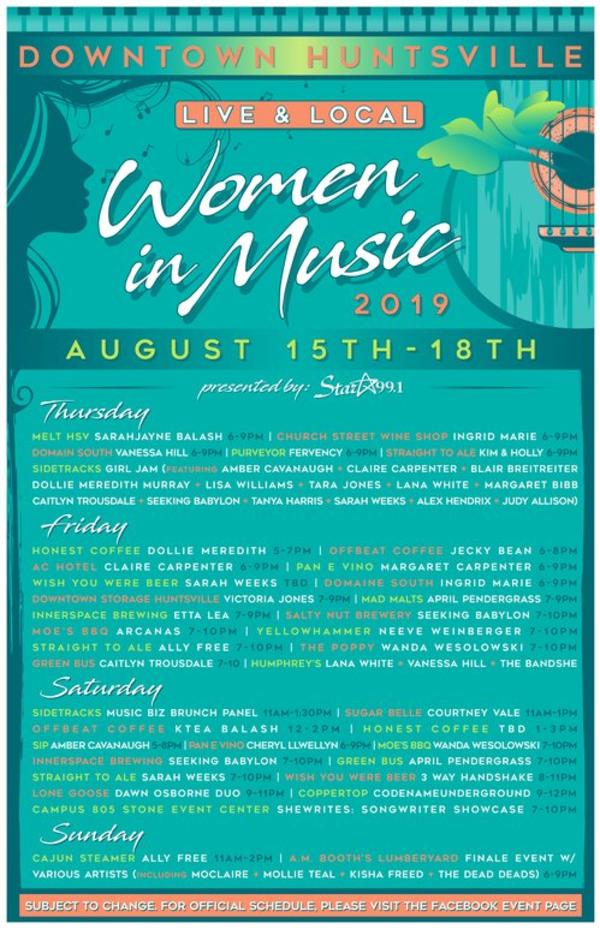 August 15th – 18th, DHI is hosting the largest Downtown Women in Music Weekend in the state. This event allows Huntsville to showcase over 30 local women in the music industry at over 20+ different venues. The Women in Music Weekend is not just for locals, but anyone within a day's trip. We invite everyone to check out the schedule, head to a place like Straight to Ale or Yellowhammer, grab dinner and a purple cup, and enjoy the Huntsville music scene.
Explore Downtown Huntsville and Restaurant Week
One of the most amazing things about this weekend event is almost every performance is completely FREE to attend!  There are two ticketed events: the Music Biz Brunch Panel and the She Writes event. Another great thing about Women in Music Weekend is the timing. It just so happens that Women in Music Weekend is during Huntsville's Restaurant Week. A few of the venues are participating in both and will have yummy food and drinks exclusively for Restaurant Week. What a great opportunity to hear free, live music and indulge in great food. The venues participating in both include: A.M. Booth's Lumberyard, Church Street Wine Shoppe, Innerspace Brewing, Honest Coffee, Pane E Vino, Purveyor, Straight to Ale, and Yellowhammer. For a full list of musicians, venues, and a schedule, please visit the Downtown Women in Music Facebook event.