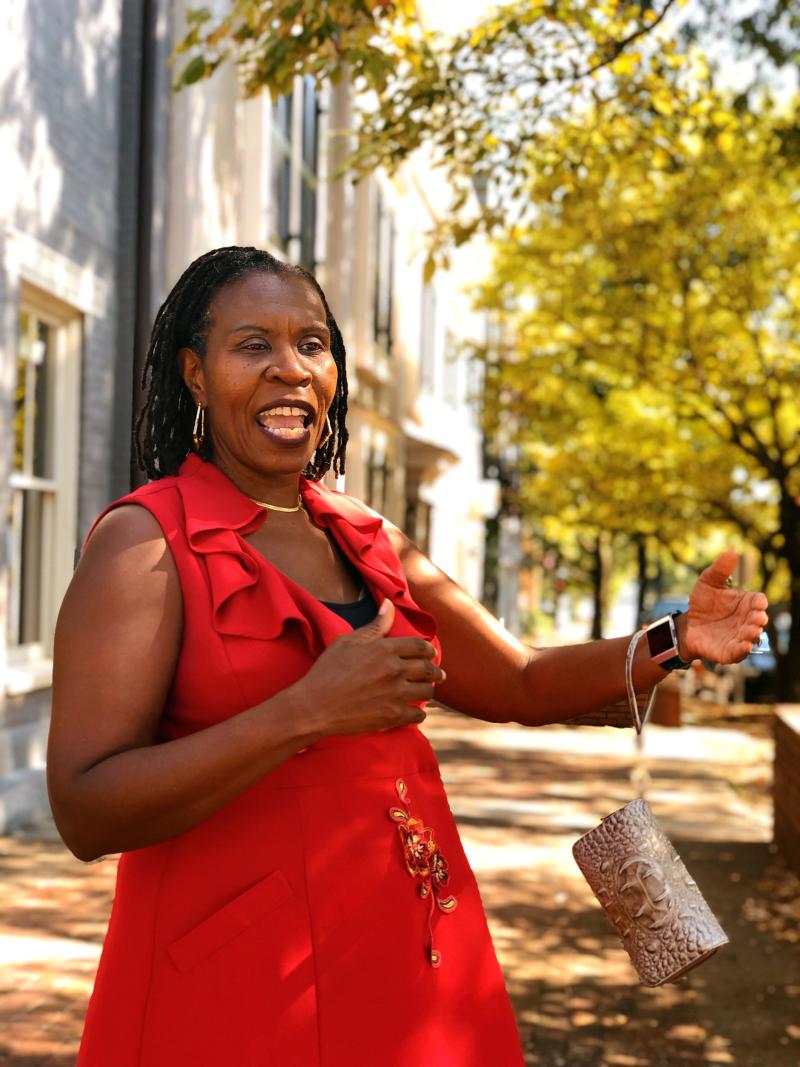 Touring downtown Huntsville's historical areas is no longer just an activity for the spring or fall. Thanks to Denise Swain, creator of SceneThat Walking Tours, visitors and locals alike can now tour multiple areas in Huntsville that are brimming with stories — year-round.
"I believe what's fascinating about Huntsville is that it has so much rich history from all platforms," she says. "There's Civil Rights, Civil War history, women's history and space and aerospace history. There's a lot of history in this town."
Seeing a need for more regularly scheduled tours in the Tennessee Valley, Denise went to Boston in May 2019 to earn her certification as a tour guide from the International Tour Management Institute (ITMI).

Photo Credit: SceneThat Walking Tours
When she came back to North Alabama, she realized she didn't want to wait for a tour operator to find her — she'd do it herself.
After checking out, what she says, was nearly every book on Huntsville history that she could from Huntsville Public Library, Denise created SceneThat Walking Tours in July 2019.
Now open for business, Denise offers 10 unique tours across Huntsville. The goal, she says, is to make history accessible for everyone. Her tours include options for families, those with disabilities and even for people who would like to bring their dogs along for the fun.
Extending beyond the parameters of downtown proper, SceneThat's tours highlight women's history, African American landmarks and places of worship. Denise and her team are even working a step-on tour for Research Park.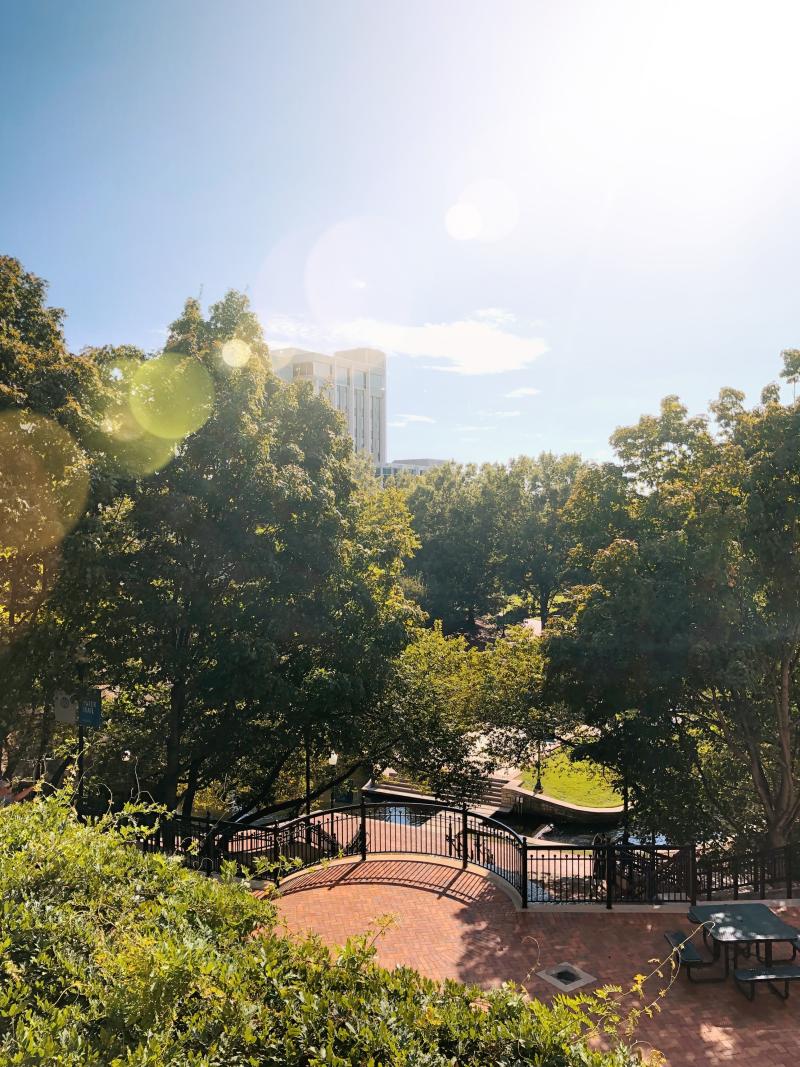 Denise is the type of woman who likes to look people in the eye when she tells a story, and her tours reflect that. Her enthusiasm is infectious.
"I have a mission to want to know the story, share the story, and share that story in a digestible format so that younger generations can keep it alive," she said. "Because we have so many people that aren't from this area originally – and the wave of newcomers that are coming to this town – the tours allow us to tell the story and share the story of Huntsville."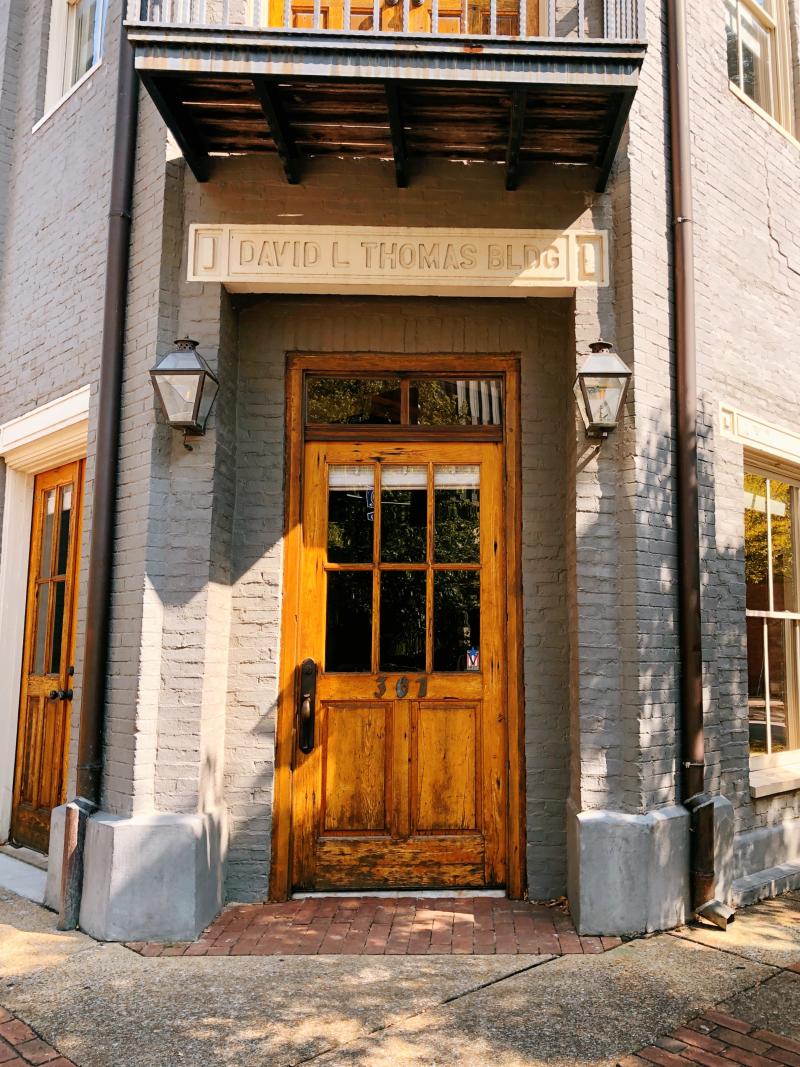 How Do I Book a Tour?
SceneThat uses TripAdvisor to book a tour time. Tours are available throughout the week with flexible times. If you have any additional questions or special requests, you can contact Denise and her team directly through the SceneThat website.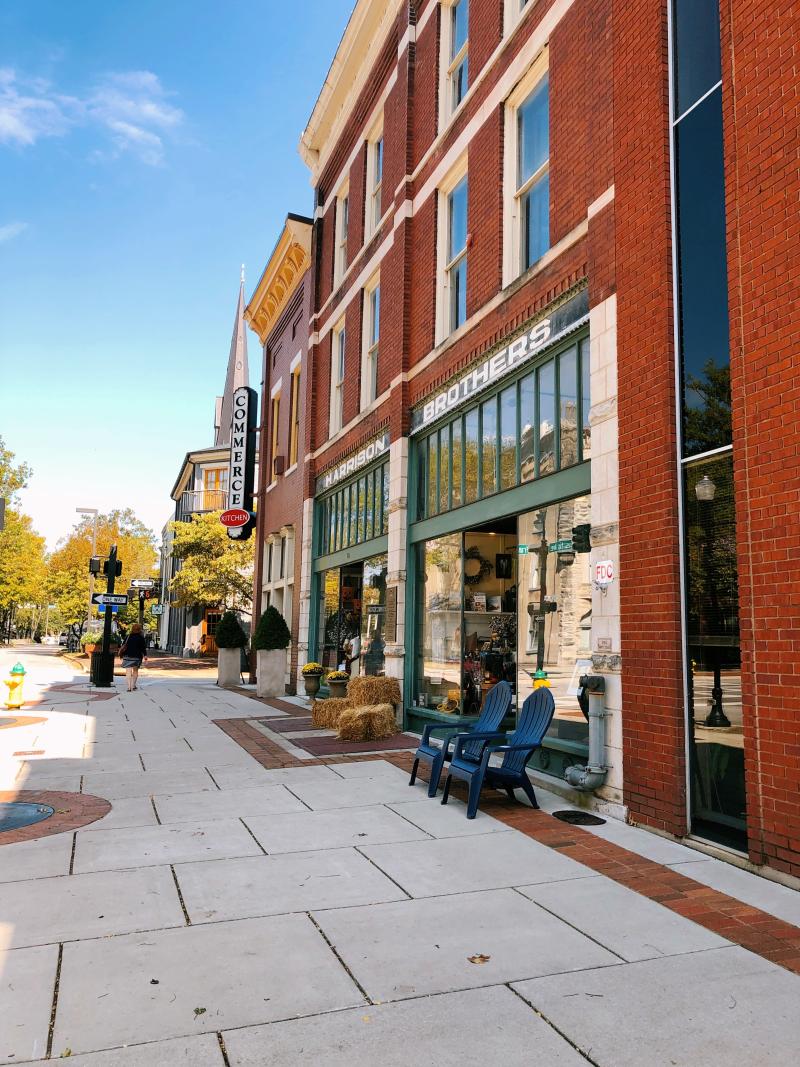 How Much Does It Cost?
Tour prices are based on the length and distance of the tour. Prices range from $25 to $39. For a full description of each tour and prices, click here.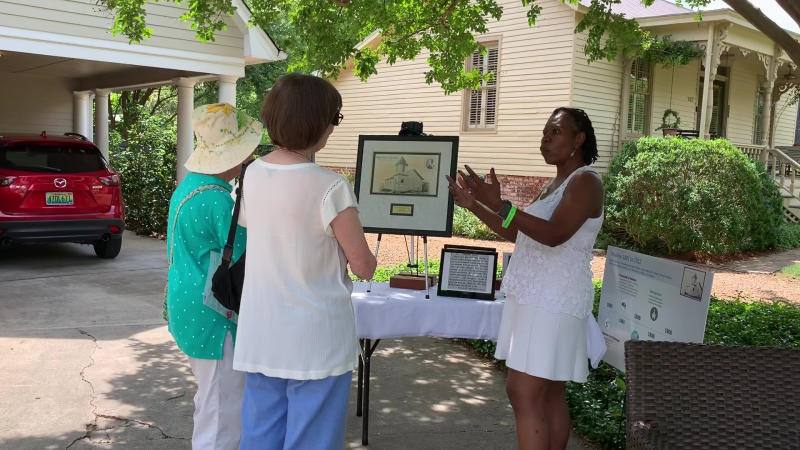 What If It Rains?
SceneThat has a weather aware policy. If it's a light sprinkle and the group is willing, the tour can go on. If, however, there is severe weather, the tour can be rescheduled.