Do you often find yourself asking, "Where should I go eat a great burger in Huntsville?" Burgers induce cravings as no other foods can. These burgers are so much more than just a patty on a bun. This mouth-watering list highlights a variety of restaurants from burger joints, family-style, casual dining, to fast food. Get your buns up and grab a burger!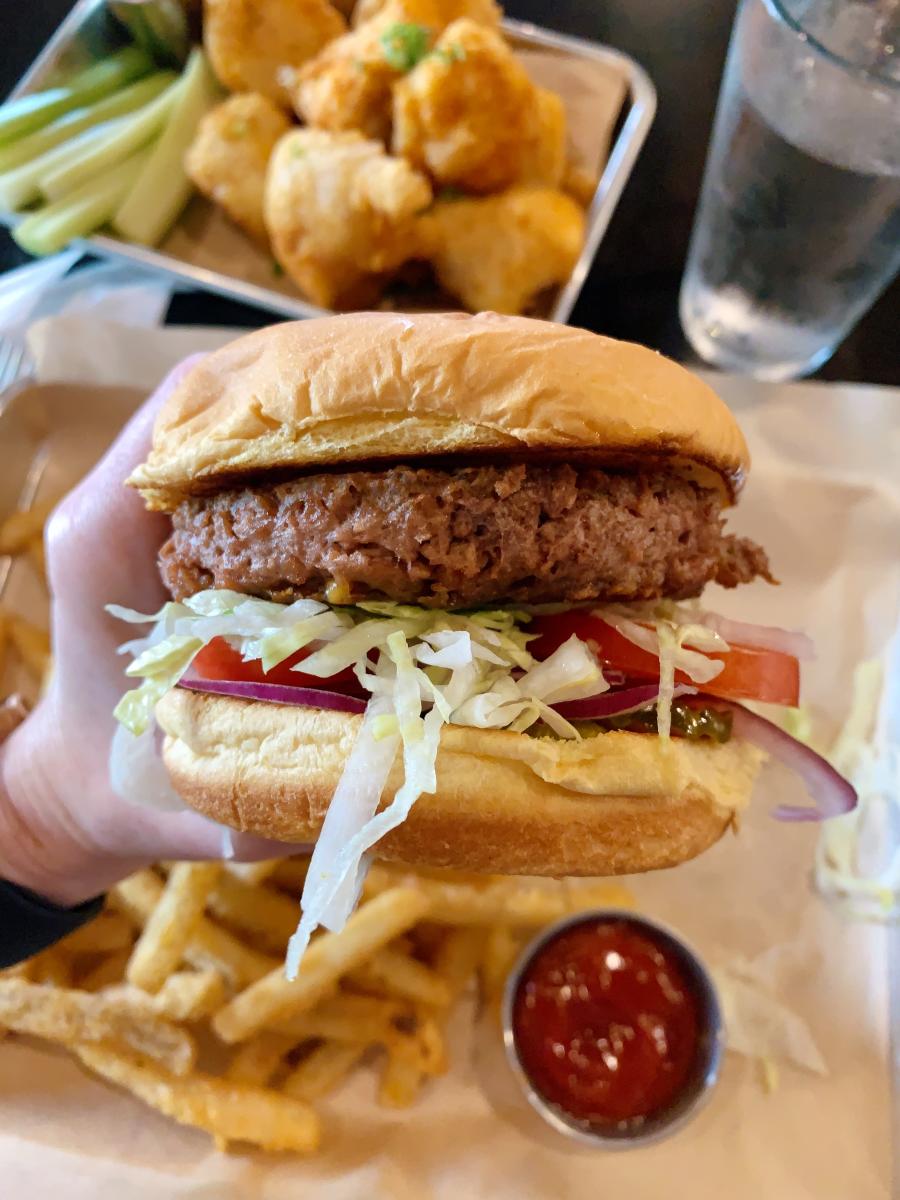 Goodland Pourhouse, located in Madison off County Line Road, is a gastropub specializing in comfort foods. It has rotating taps of local and regional craft beers. For appetizers, they have chips with salsa, and their brussel sprouts leave off the bacon. They offer the Vegan Royale with Cheese. This beyond burger comes with vegan American cheese, caramelized onion, lettuce, tomato, pickles, secret sauce, mustard, and a pretzel bun with your choice of a side. Go for the burger, and stay for the beer.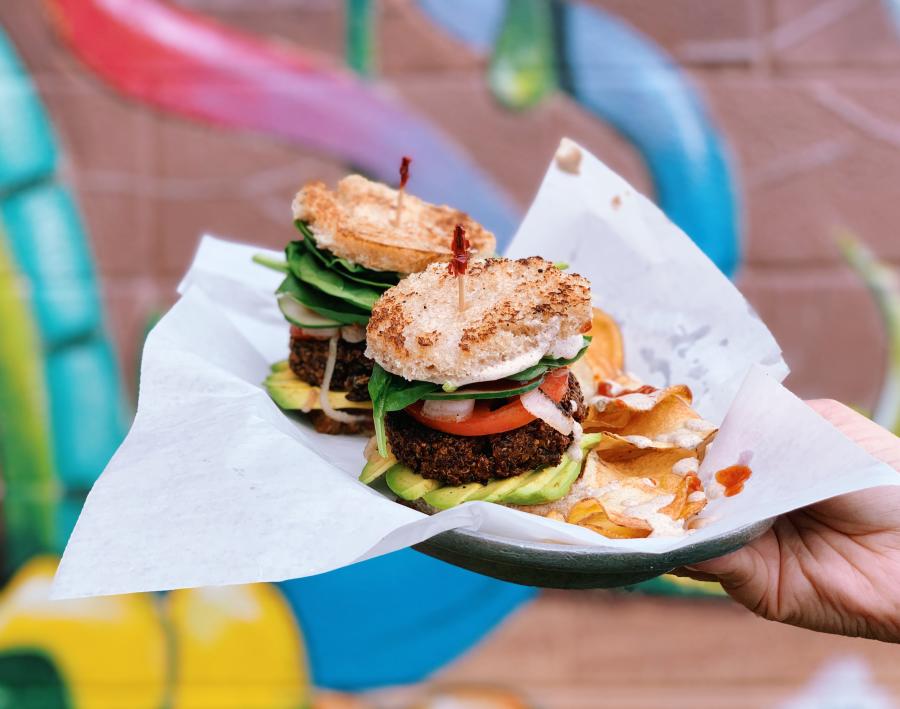 Chef Will offers a variety of burgers like the Quinoa Portobello Mushroom and Onion Burger. The meals are cooked to order, and the menu changes to showcase the freshest ingredients. Chef Will is knowledgeable about plant-based foods and enjoys sharing his wisdom. Southern Living listed his restaurant as one of the five reasons to visit Huntsville. Chef Will the Palate is in a small kitchen trailer right out front of Lowe Mill ARTS & Entertainment.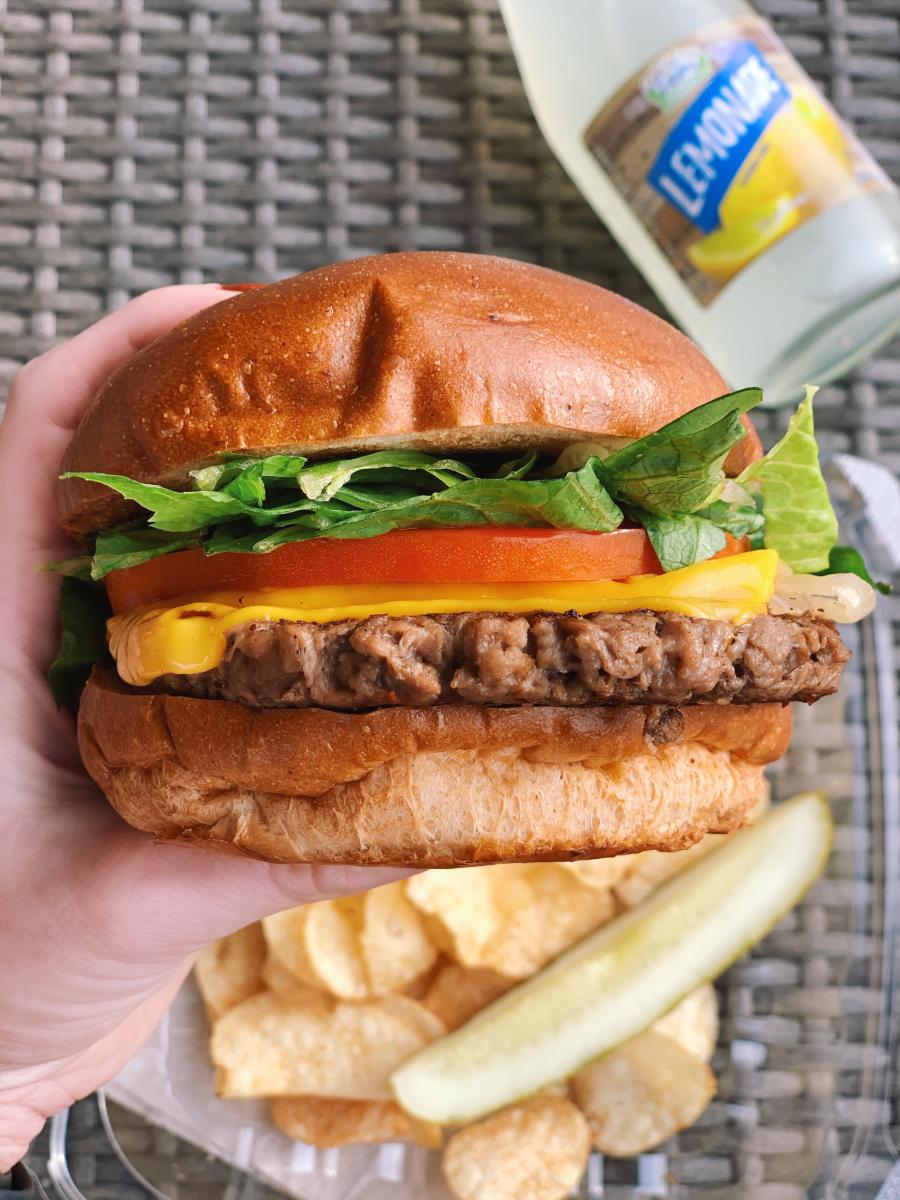 Newly opened Oakwood Farms is a vegetarian and vegan market with a café and smoothie bar. The café serves the Impossible Burger with your choice of cheese and side. On-site, there are both indoor and outdoor seating options with Wi-Fi connections. And soon, Oakwood Farms plans to host various festivals for the community, gardening classes, cooking demonstrations, as well as locally grown produce. Artis Sydney, a local agricultural entrepreneur and the previous owner of Garden Cove Natural Food Store in Huntsville, Alabama, is leading the way at Oakwood Farms.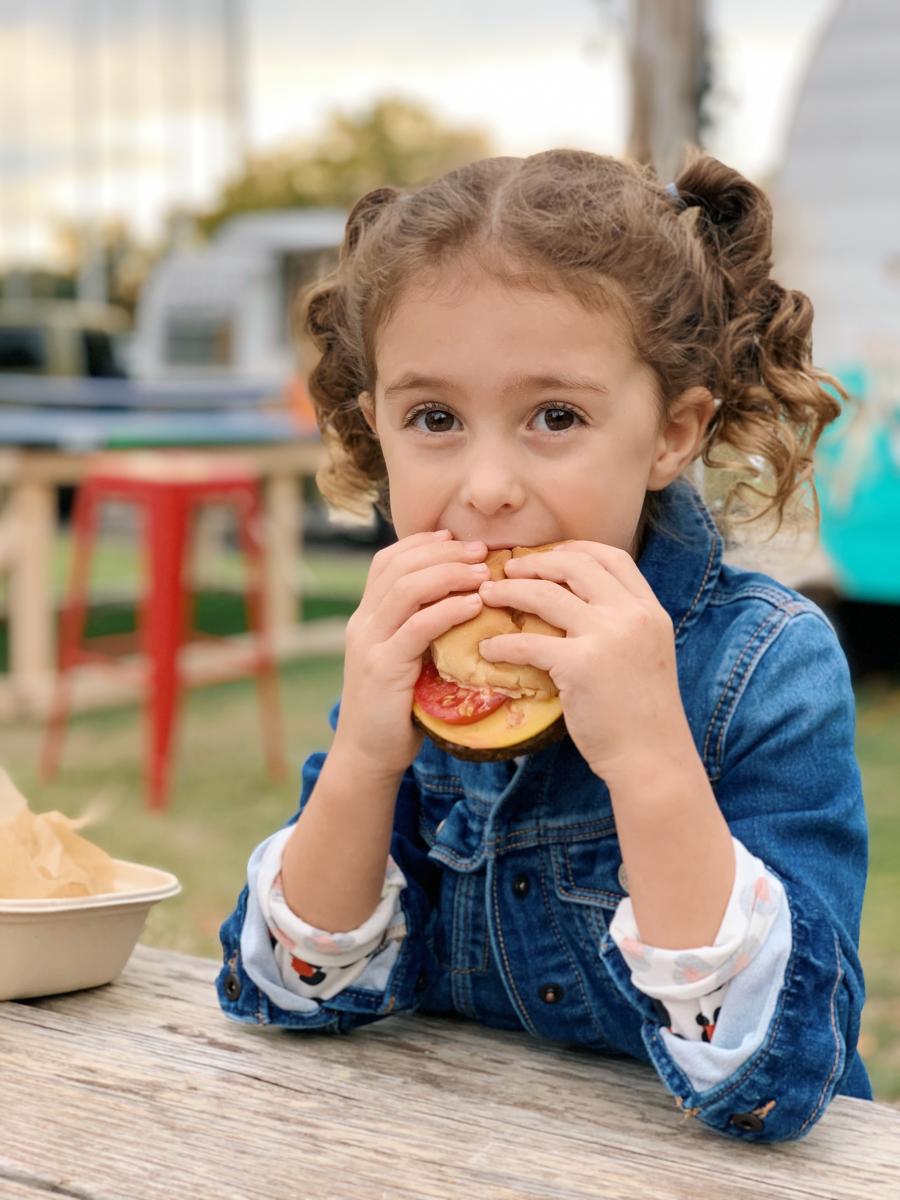 The Hippea Camper provides the Rocket City with healthy and delicious plant-based options. This vegan food truck offers a sweet potato burger with fixins' served on a potato bun. The menu is always changing. Check their site before heading out. The Hippea Camp travels to the Food Truck Corral on base at Redstone Arsenal, Huntsville Hospital Healthworks Farmers Market, and Greene Street Market.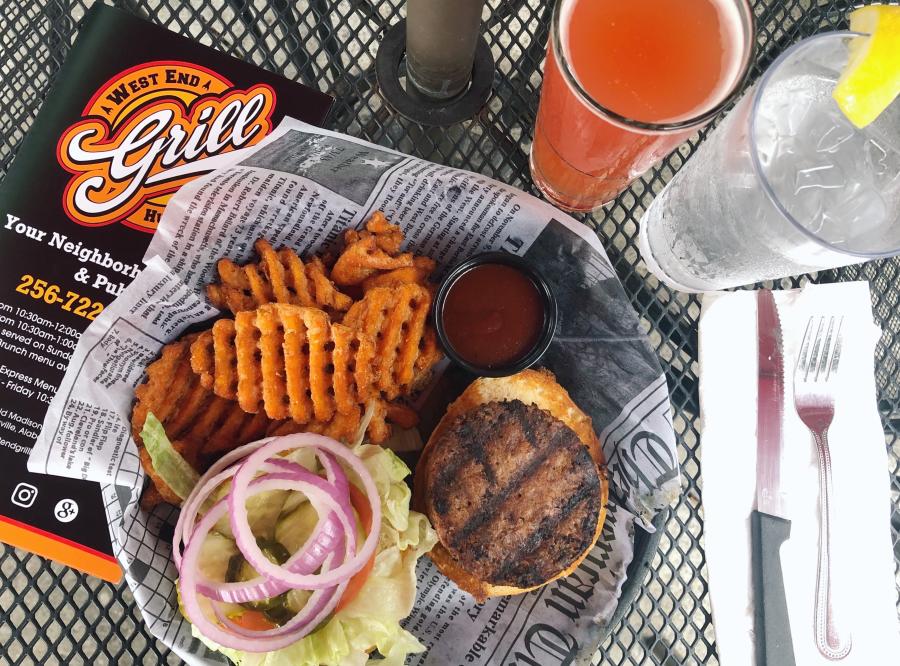 West End Grill offers a casual atmosphere with a fun bar and relaxing patio. A great place to meet up for lunch with friends, catch a game on TV, have a good burger, or a cold drink. They serve a Beyond Burger with lettuce, tomato, pickles, onion, and your choice of fries. They offer a vast beer selection to go along with their delicious burger.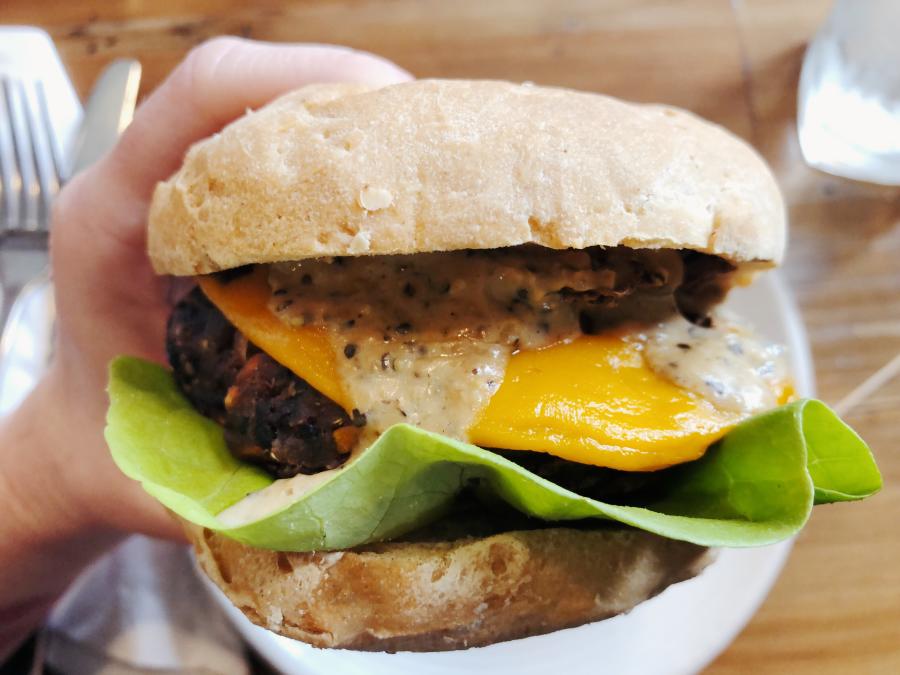 Mason Dixon Bakery & Bistro, a dedicated gluten-free bakery and restaurant, offers vegan treats including cupcakes, donuts, biscuits, and bread. Their bistro menu has several vegan options like the Ultimate Veggie. The patty is made of black beans, sweet potato, and black rice. The burger is loaded with vegan bacon, black pepper aioli, and Daiya cheese. There is nothing standard about this burger!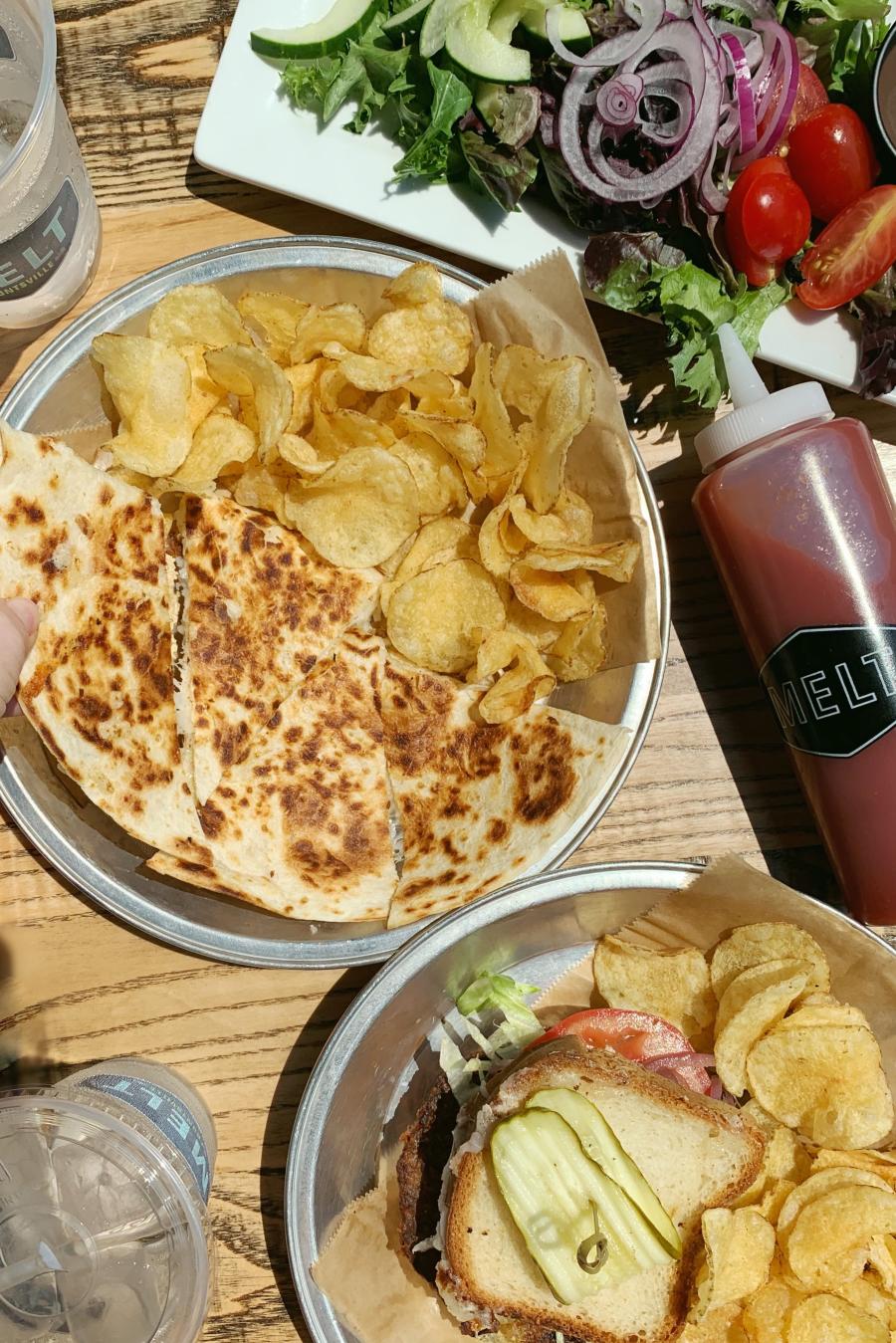 The concept behind MELT is simple: a modern twist on classic comfort food. They offer the "Beyond Burger," a plant-based patty without GMOs, soy, or gluten on Texas Toast (hold the butter). A lighter choice would be the Strawberry Fields salad (no goat cheese). For the kiddos, the quesadilla is filled with vegan cheese with a side of kettle chips. Your family will melt over these tasty options.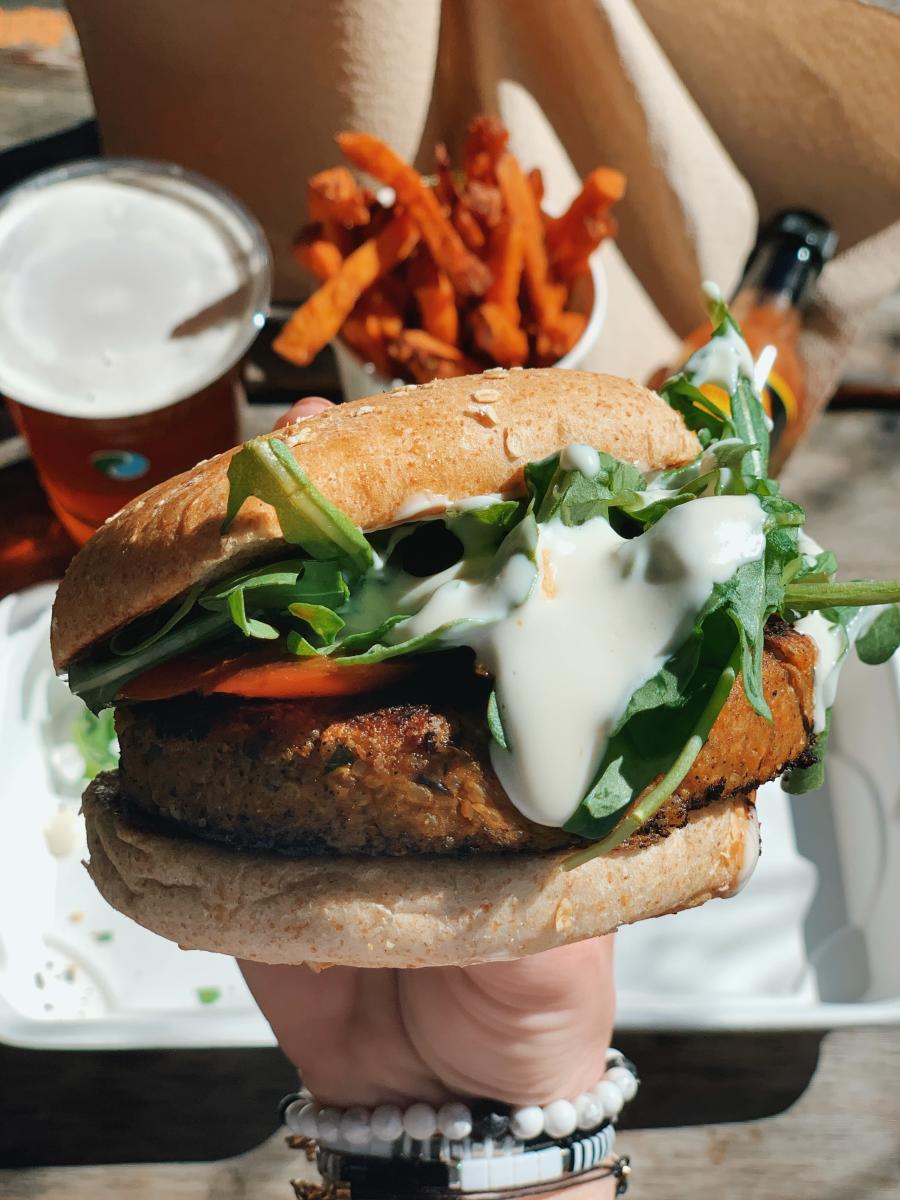 Not the regular burger joint, Farm Burger favors organic and locally grown ingredients and strives to support small-scale farmers and producers, such as Sweet City Micros. They offer the No. 2 Housemade Vegan Burger made with quinoa, black-eyed peas, kale, roasted mushrooms, sweet potatoes, and spices. It is topped with arugula, cucumber salad, and garlic-lemon tahini dressing. It pairs well with their phenomenal sweet potato fries.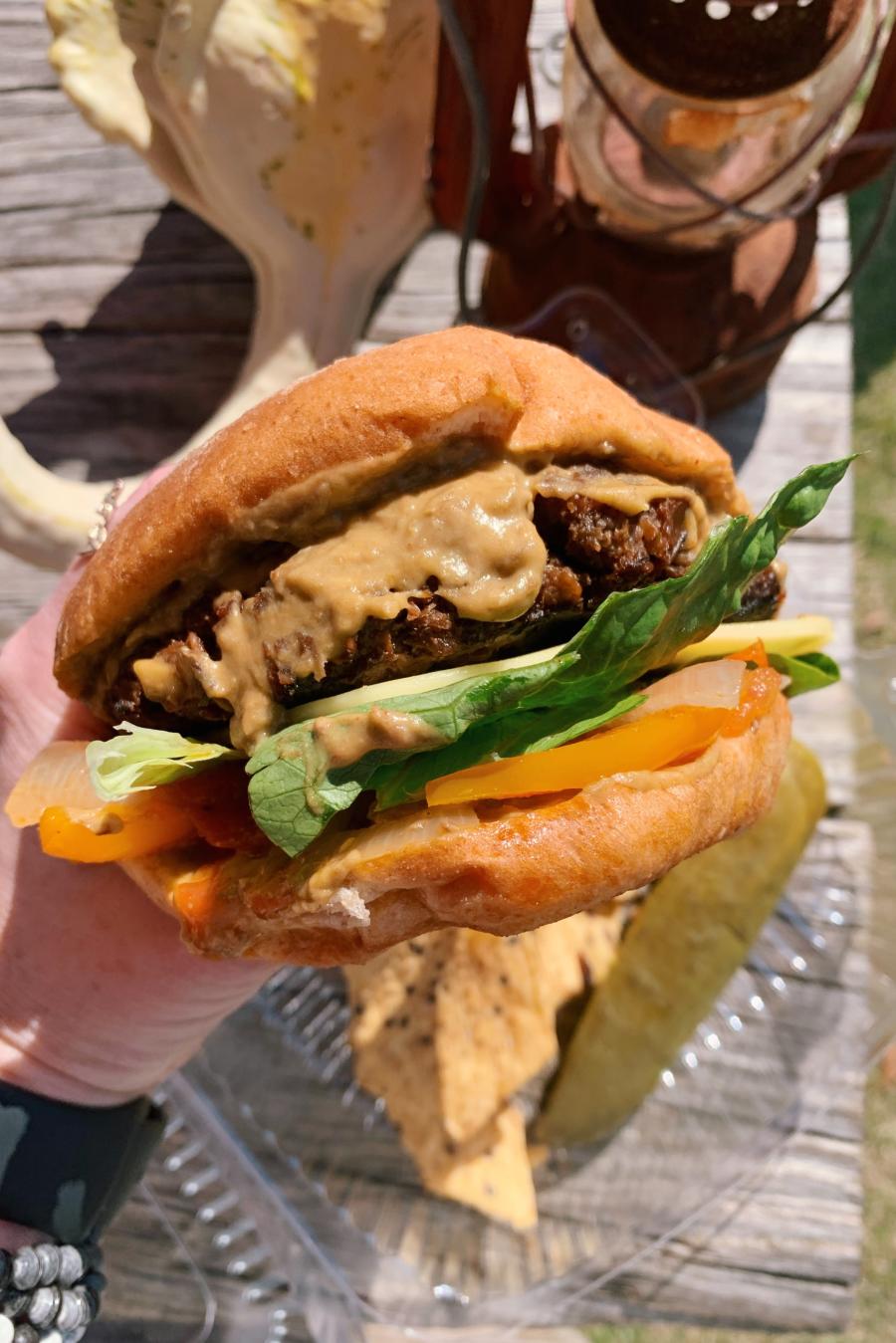 Henry's Family Farm is a faith-based, veteran owned and operated. Their produce is locally grown and free of harmful chemicals. With their amazing produce, they create a zesty burger bursting with spices and flavor. They top this burger with their homemade sauce for an extra kick. They can be found at seasonal farmers markets and offer home delivery. Orders can be placed online through Facebook or Instagram.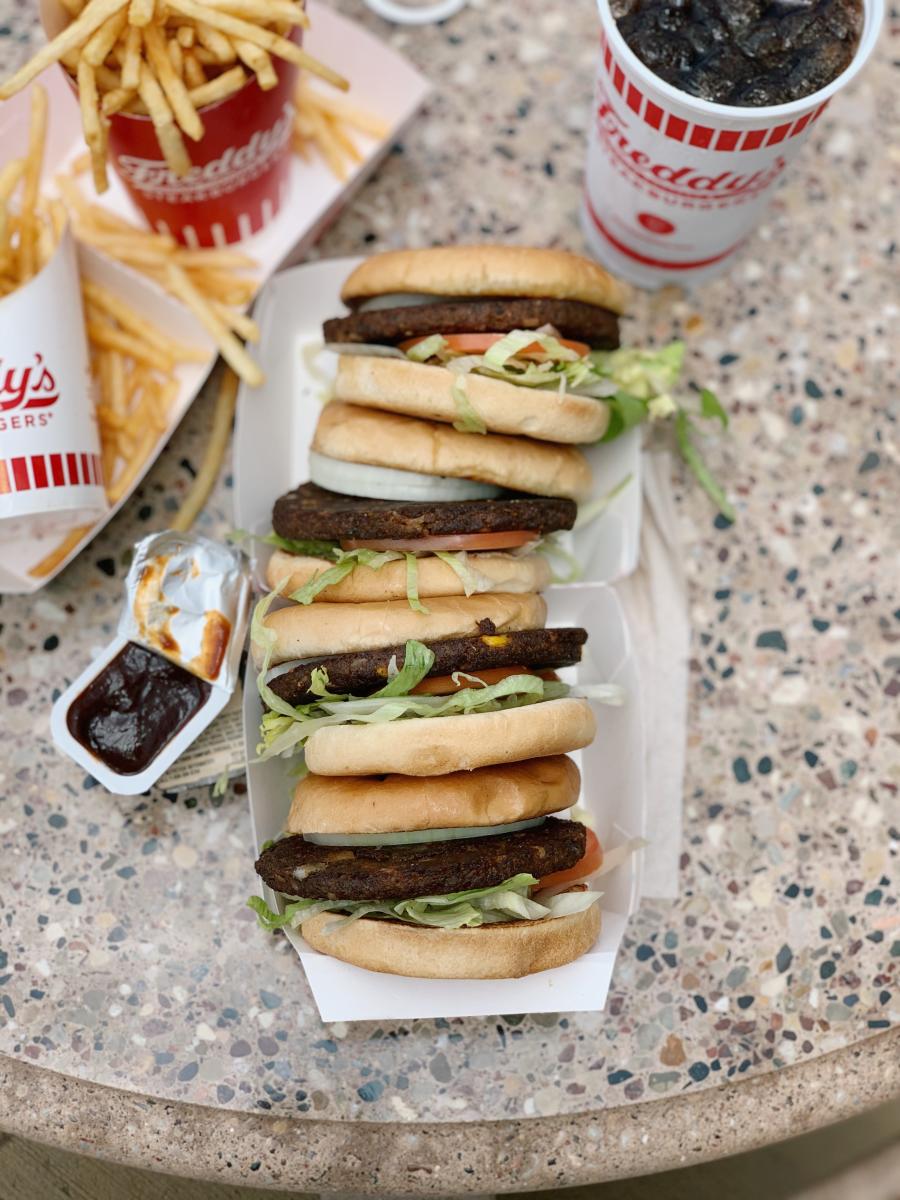 Freddy's is the traditional American fast-food hamburger joint. You can't go wrong with their Veggie Burger and string fries. Their burger is made with a black bean burger, full slice of onion, lettuce and tomato served on a toasted bun (ask for no cheese and Freddy's sauce). They offer a discount to retired and active military. Freddy Simon, the man for whom the restaurant is named, is still alive at 93! He is a World War 2 vet. They take pride in helping and supporting the local community.