Huntsville loves to celebrate our military community as we are home to the U.S. Army's Redstone Arsenal and we have a strong military heritage. The community has many Veterans Day activities celebrating all of those who have served in the U.S. military.
Free Admission to Attractions
Veterans and their families get free or discounted admission this Veterans Day to several Huntsville attractions, including the U.S. Space & Rocket Center and the Huntsville Botanical Garden, just come prepared to show your military identification.
Also the new 'Parks for Patriots' statewide program grants free admission for veterans to Alabama State Parks, so a visit to Monte Sano State Park is now free for veterans on Veterans Day and every day!
Huntsville Havoc
Celebrate Veterans Day with the Huntsville Havoc on Sunday, November 11th! General Admission tickets are available for veterans for $5 at the Von Braun Center box office. Everyone can enjoy $2 hotdogs, $2 soda, and $2 beer at the game.
Symphony Pops Series: We Salute
Friday night at the Von Braun Center the Huntsville Symphony Orchestra will celebrate veterans. The show will be conducted by Gregory Vajda.
Stand Up Live 22 Tour
A comedy show at Stand Up Live  on Sunday November 11th. The 22 Tour to Stop Soldier Suicide is to raise funds and awareness of the number of soldiers that commit suicide daily. Laugh and save lives.
Veterans Day Parade
Huntsville will honor all of our country's veterans with a grand Veterans Day Parade Saturday Nov. 12 in downtown Huntsville. Pre-parade events start at 10 a.m. at the Huntsville-Madison County Veterans Memorial Park. The parade will start at 11:11 a.m. with the firing of a cannon!
U.S. Veterans Memorial Museum
Every day is Veterans Day at the U.S. Veterans Memorial Museum. See the oldest known surviving jeep — the Ford Pygmy — and more than 30 other historical military vehicles from World War I to the present, as well as a large collection of military artifacts and memorabilia. Admission is free; donations are accepted.
The museum is hosting an open house Monday Nov. 12 from 12 til 3 with refreshments, tours and a time for veterans to share their stories.
Don't forget to tag your pics #iHeartHsv too!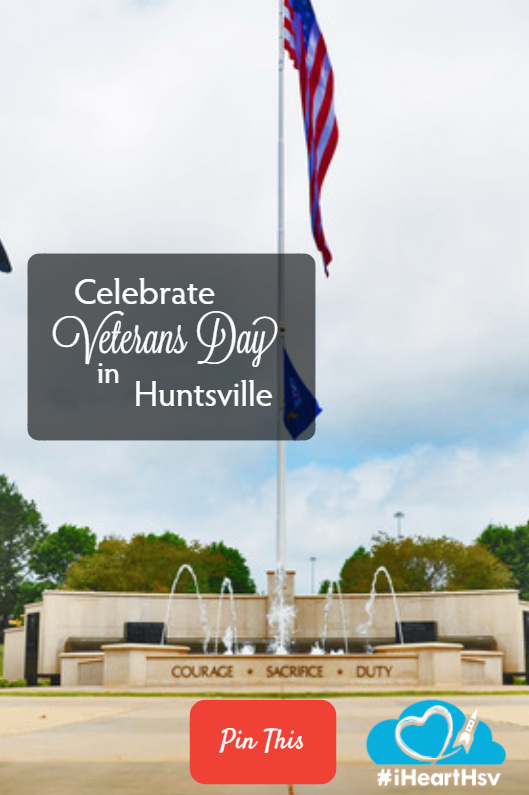 Which iHeartHsv blogger wrote this?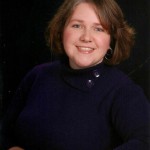 Heather Smith is a Huntsville native, who left the great state of Alabama just long enough to know it was time to go back home. A former newspaper reporter and author, Heather loves to tell a good story and believes every one and every thing has a story worth telling. Heather is an avid reader, music-lover, movie- and concert-goer, lover of plays and shows and the occasional sports fan. When she's not cheering on her two sons at basketball or soccer, she can be found sipping white chocolate mochas with caramel drizzle at Starbucks or trying to learn guitar.