If there's one thing Huntsville can't get enough of, it's coffee. And we have plenty of it! Whether you're into lattes, dark roasts, espresso, sweet frappes, or simple drip coffee to get your day going, you can find it in the Rocket City.
How to participate in the Huntsville Coffee Trail:
It's very simple! Anyone who wants to experience the trail can grab a card at any of the coffee shops that are featured on the tour: Canadian Bakin, Honest Coffee Roasters, Offbeat Coffee Studio, Piper and Leaf at Constitution Park, Olde Towne Coffee, The Moon Bakeshop, Pizzelle's Confections, Mason Dixon Bakery, Bakingtist Bakery, Turbo Coffee, and Dragon Forge Cafe. 

Visit all of the shops and stamp your card with an order. Once completed, email downtowntrails@downtownhuntsville.org to receive your trail prizes.
Don't worry about drinking 11 coffees back to back—unless you want to (we won't judge). Anyone can complete the trail at their own pace in a week, month, or even year! It's a fun way to enjoy the Downtown coffee scene at your leisure. Plus, you see all of the delicious options that are available.
Coffee Stops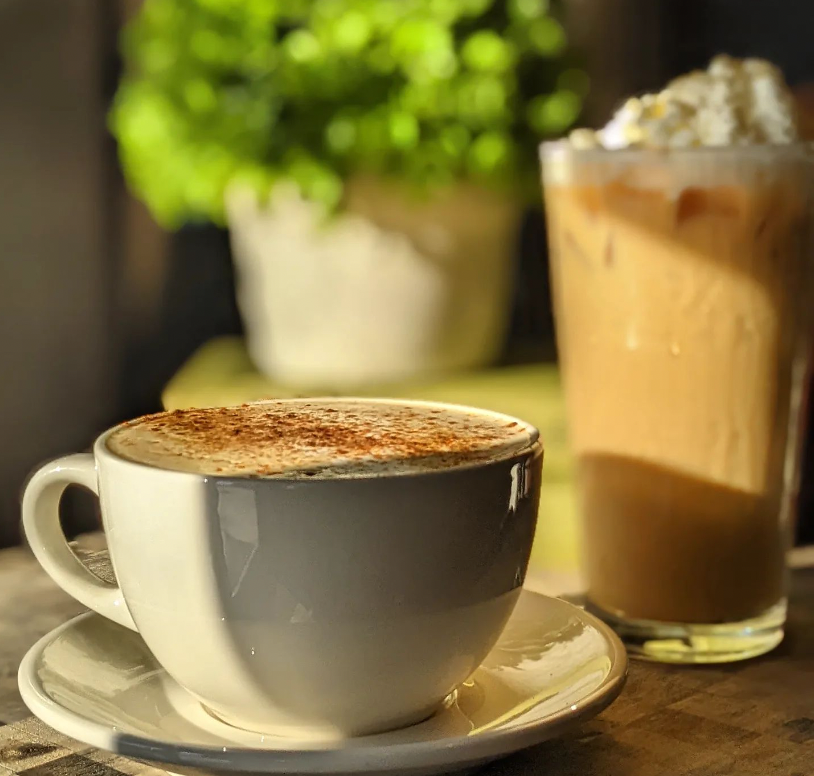 Image Credit: Canadian Bacon 
Canadian Bakin is a carb and coffee lovers' dream. They offer quality craft coffee, freshly baked hand-rolled bagels, artisan breads, and stacked bagel sandos in downtown Huntsville, AL.
Address: 501A Church St. NW  Huntsville, AL 35801
Phone: (256) 489-2323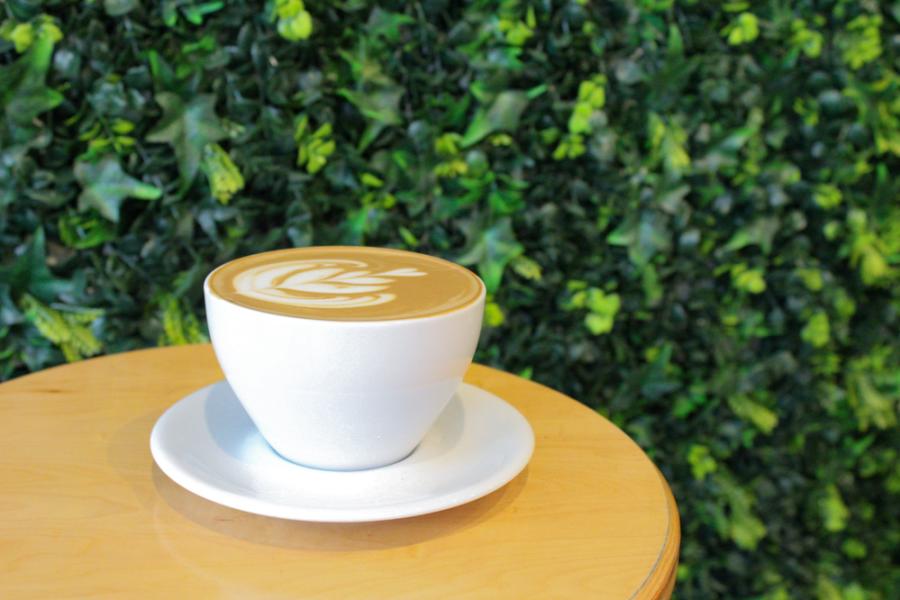 Image Credit: Honest Coffee Roasters 
Located on Clinton Avenue at The Garage at Clinton Row, Honest Coffee Roasters has a unique venue that—believe it or not—used to be the location of a few parking spots inside a 40-year-old parking deck. Honest came on board after the city garage was developed into a busy retail center. They serve a wide menu of espresso-based drinks, seasonal selections, Piper & Leaf tea, and pastries, as well as a full breakfast and lunch menu.
Address: 114 Clinton Ave E #106, Huntsville, AL 35801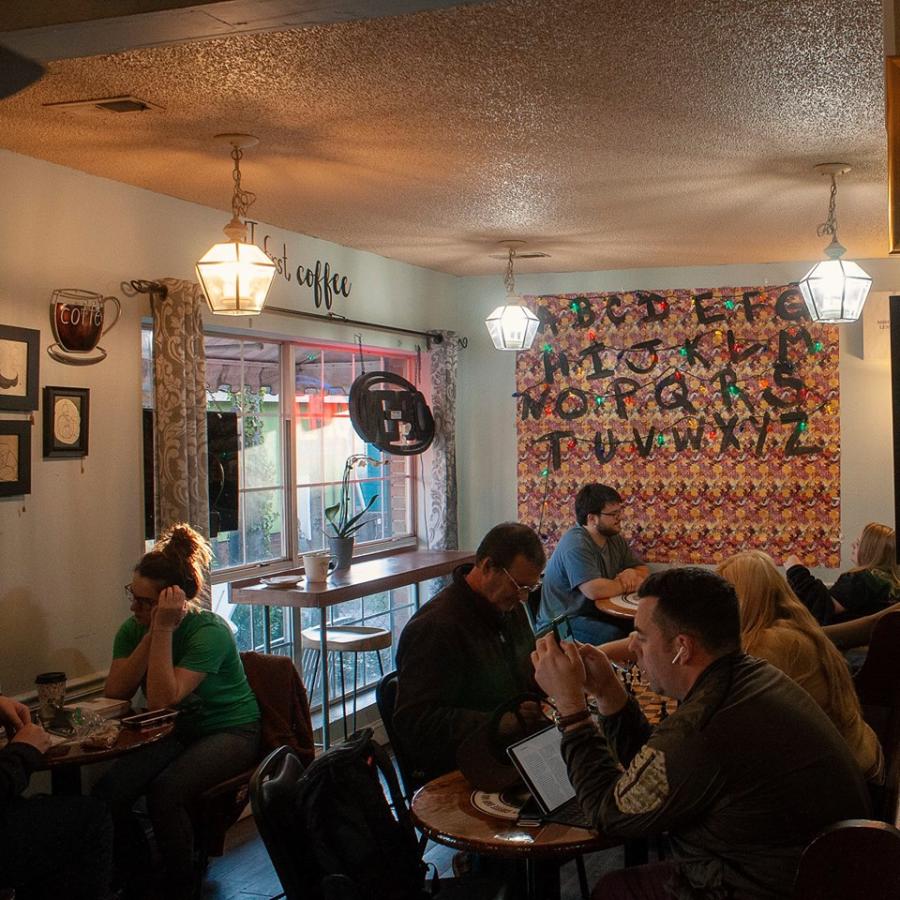 Image Credit: Olde Towne Coffee Shop 
This coffee shop/roasting company has been a part of the Huntsville community since 1998 and is still serving one of the best Cup of Joes around. The eclectic atmosphere and signature espresso drinks are enough reason to visit. Add in its menu of sandwiches, cookies, cakes, brownies and breakfast goodies you'll see why this shop stood the test of time.
Address: 511 Pratt Ave NE, Huntsville, AL 35801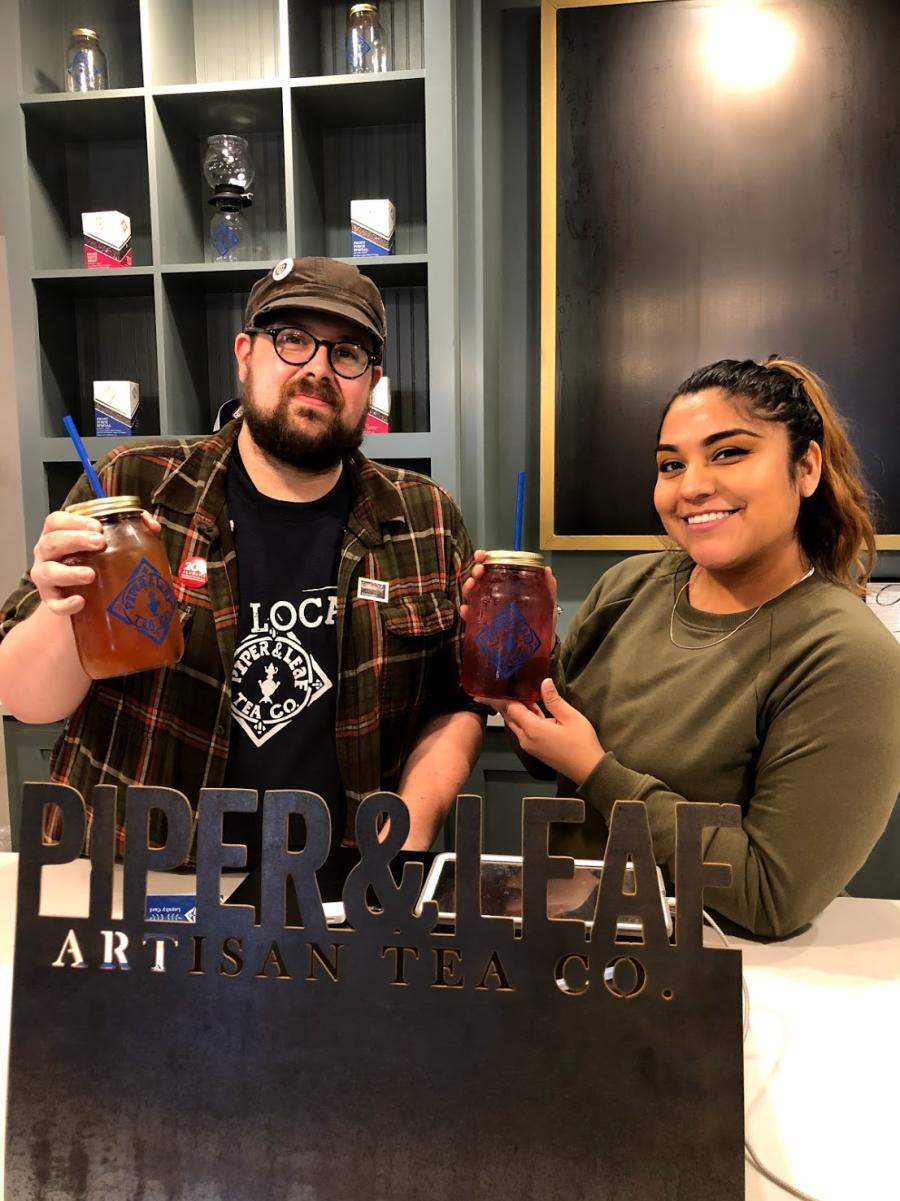 Image Credit: Piper and Leaf Tea
Although Piper & Leaf is known for its teas, they also have a stellar coffee menu. Enjoy its nitro cold brew or "lat-teas" (coffee and any tea blended together). The tea shop's main location can be found at Lowe Mill ARTS & Entertainment; however, you can also visit them at their new Downtown shop at Alabama Constitution Hall Park.
Address: 109 Gates Ave SE, Huntsville, AL 35801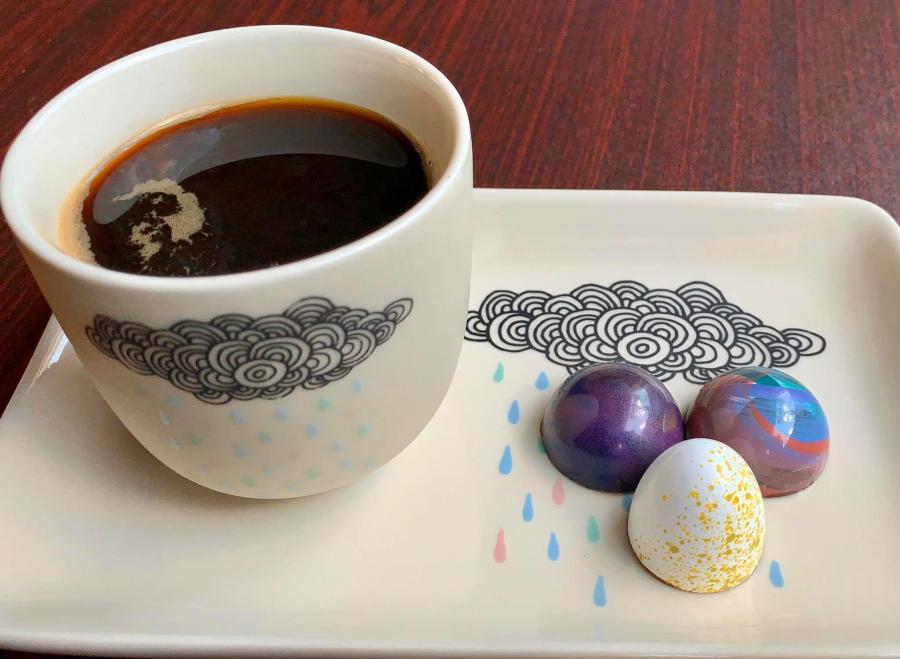 Image Credit: Pizzelle's Confections 
Pizzelle's Confections brings you artisan truffles and confections with unconventional flavors and pairings. Sisters Michelle Novosel and Caitlin Lyon bring their lifelong love of fine chocolate, candies, and art to every creation. Pizzelle's is an eclectic mix of edible art, culinary exploration, and quirkiness. Every confection is handcrafted on the premises in small batches using fair-trade chocolate and quality ingredients. At historic Lowe Mill A&E since March 2013, Pizzelle's Confections will be the place for Huntsville's chocolate lovers for years to come. Their coffee is fantastic ans always has a sweet spin!  
Address: 2211 Seminole Drive SW #4A, Huntsville, AL 35805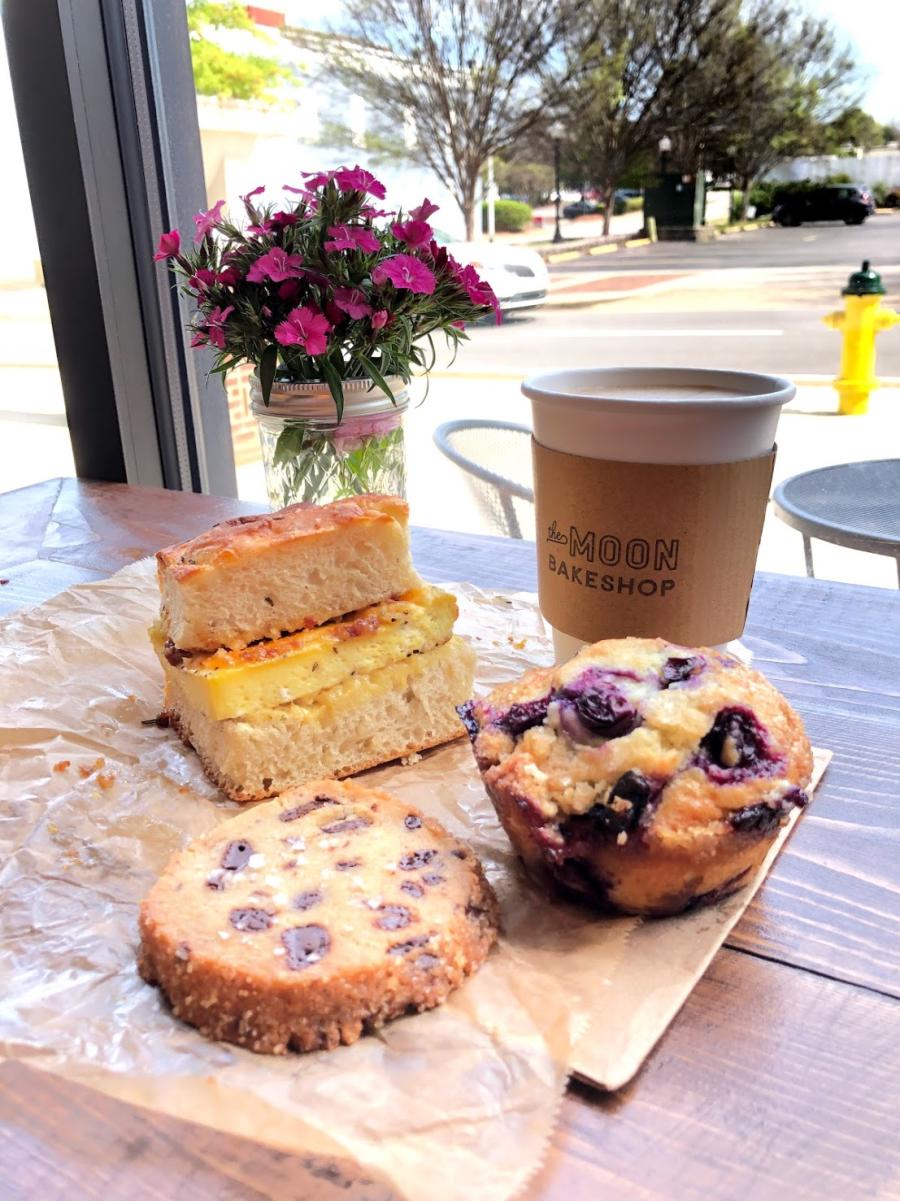 Image Credit: Moon Bake Shop 
The Moon Bake Shop is a family-owned bakery located in Downtown Huntsville. They feature Southern and European inspired baked goods, anything from Pain au Chocola to Blueberry Lemon Muffins. They have been an incredible addition to the downtown area and have delicious coffee to go with their baked goods. 
Address: 201 Jefferson St N Suite B, Huntsville, AL 35801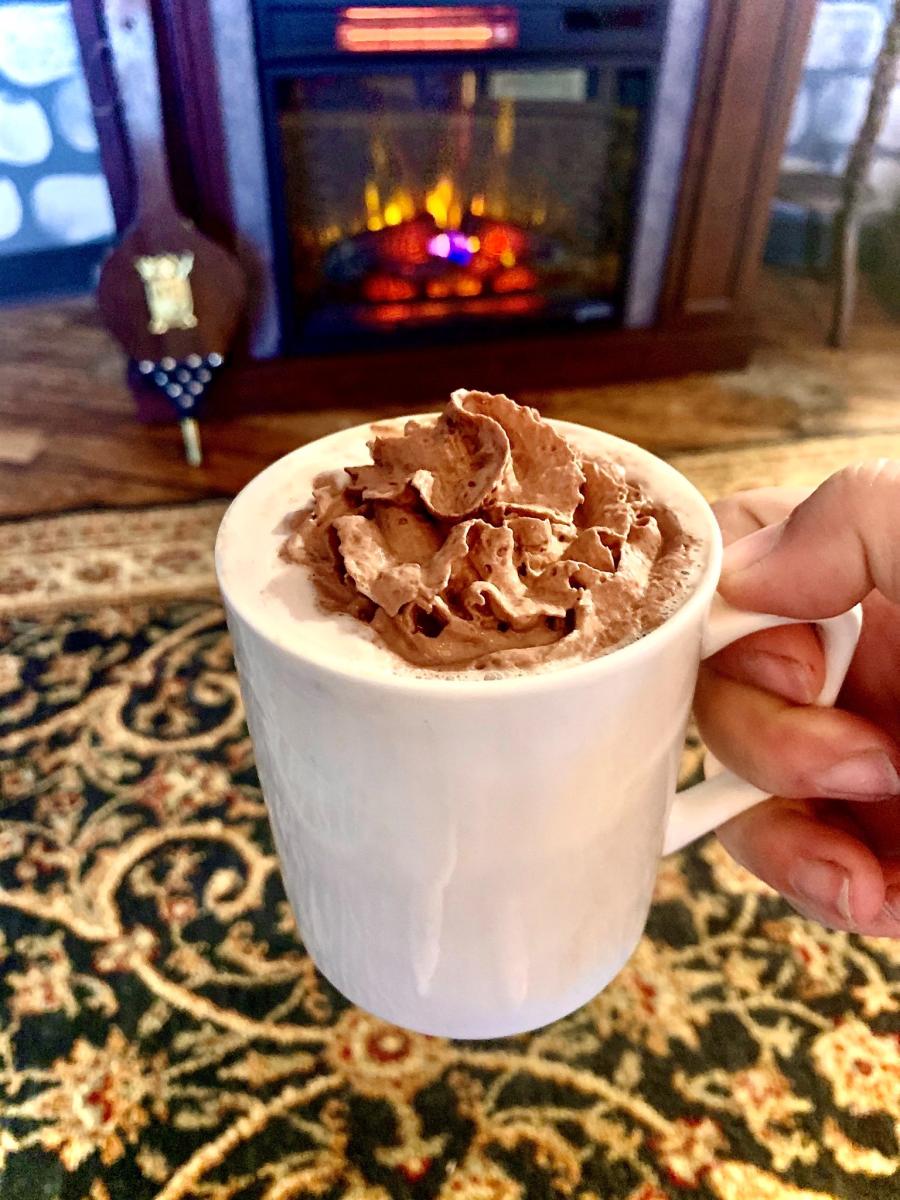 Image Credit: Dragon's Forge 
Located inside Lowe Mill A&E, this fantasy-themed coffee shop is the latest stop on the Downtown Coffee Trail. Along with coffee and tea, they also serve up pastries, soups, and sandwiches. Along with their tavern theme, they also host game nights and even musical artists some nights. You have found your cup of magic! 
Address: 2211 Seminole Dr SW Studio 2073, Huntsville, AL 35805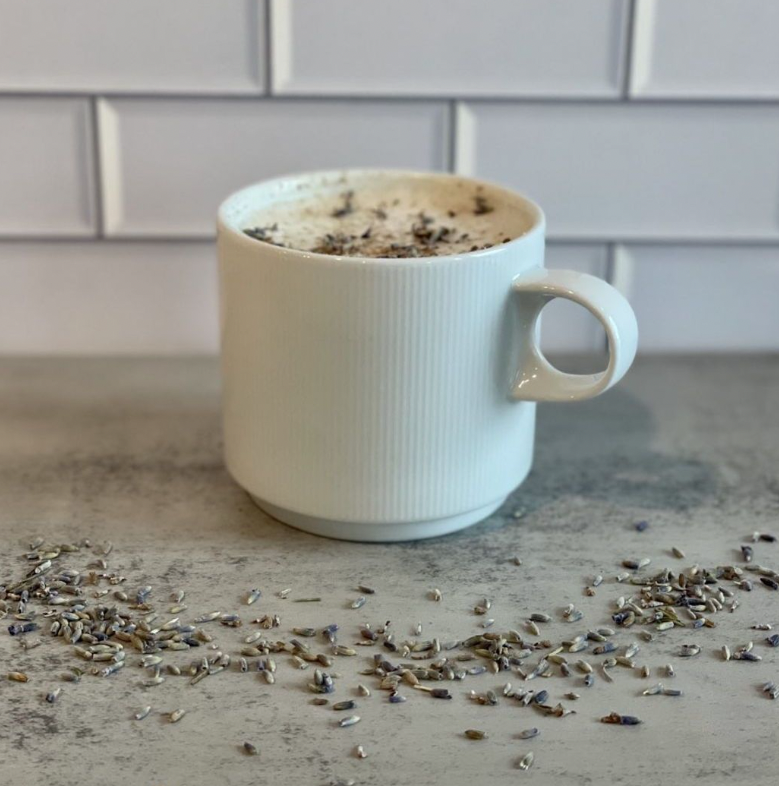 Image Credit: Mason Dixon Bakery and Bistro 
From their delectable baked goods to their savory bistro fare, Mason Dixon Bistro and Bakery is a must-stop spot for all things delicious and cozy. Stay awhile or be on your way, either way, you'll enjoy sipping on your creatively crafted coffee and will ABSOLUTELY be back for more! 
Address: 415 Church St NW, Huntsville, AL 35801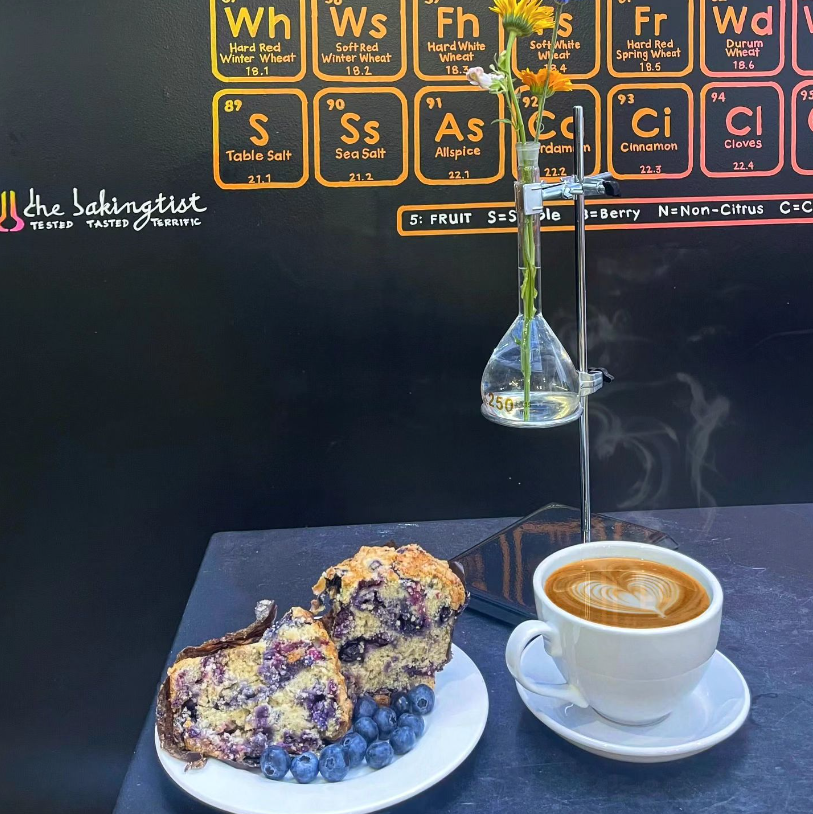 Image Credit: The Bakingtist 
The Bakingtist explores the science behind baking so grab your lab coat and goggles. Well, not actually. Science is the inspiration for The Bakingtists as owner, Heidi Kizer is a biochemist turned baker. Fresh-baked eats and treats await you along with a creatively crafted coffee. 
Address: 222 Holmes Ave NE, Huntsville, AL 35801