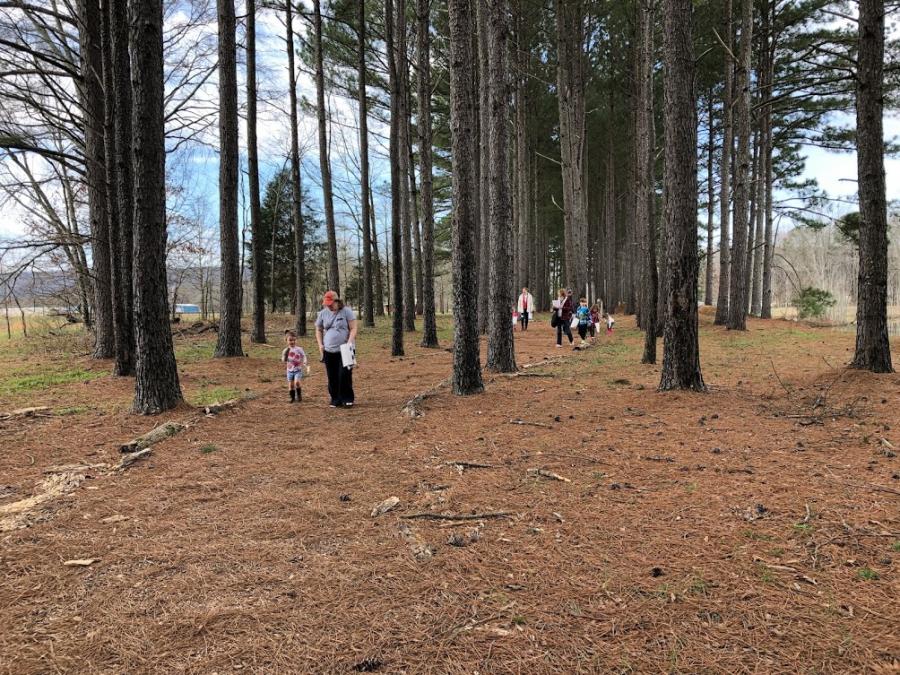 There is so much to see and do at J.D. & Annie S. Hays Nature Preserve's 538 acres year round but Fall may just be our favorite season to explore. With leaves falling off the trees, you can see another side to nature's beauty. It's a great time to explore the many miles of trails and greenways, go fishing at Bar Lake or just imagine and play at the Terrame Natural Playground.
Children Explore and Play at Hays Nature Preserve Natural Playground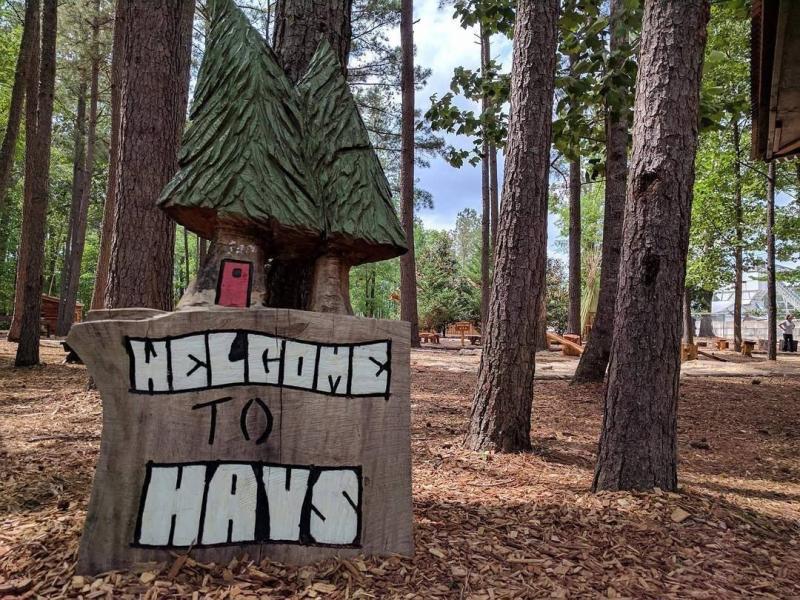 For little explorers, the natural playground is so fun to visit in the Fall. Clothes that can get a bit dirty are recommended…that's half the fun. There is plenty of room to socially distance while you swing, climb or just jump in the leaves.
Fish Bar Lake or Kayak on the Flint River from Hays Nature Preserve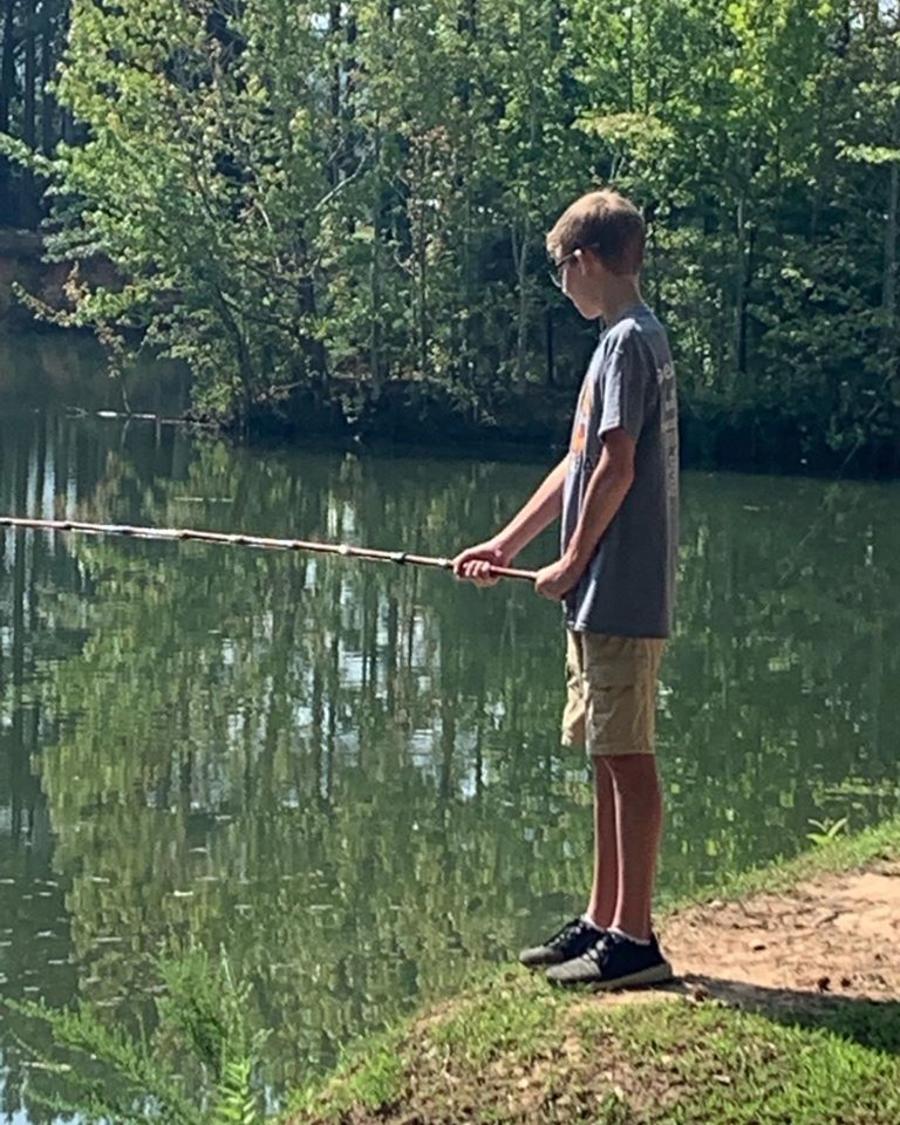 Did you know that you don't need a permit to fish at Hays Nature Preserve's Bar Lake? Fishing is free at the lake but please follow posted limits on your catch. A fishing permit is needed for the Flint River.
There is also a kayak launch at Hays Nature Preserve! Getting out for a float in the Fall can be so relaxing. If you don't want to get out on the water, there is plenty of hiking, miles to stroll on the greenways and even horse back riding trails nearby at the Preserve.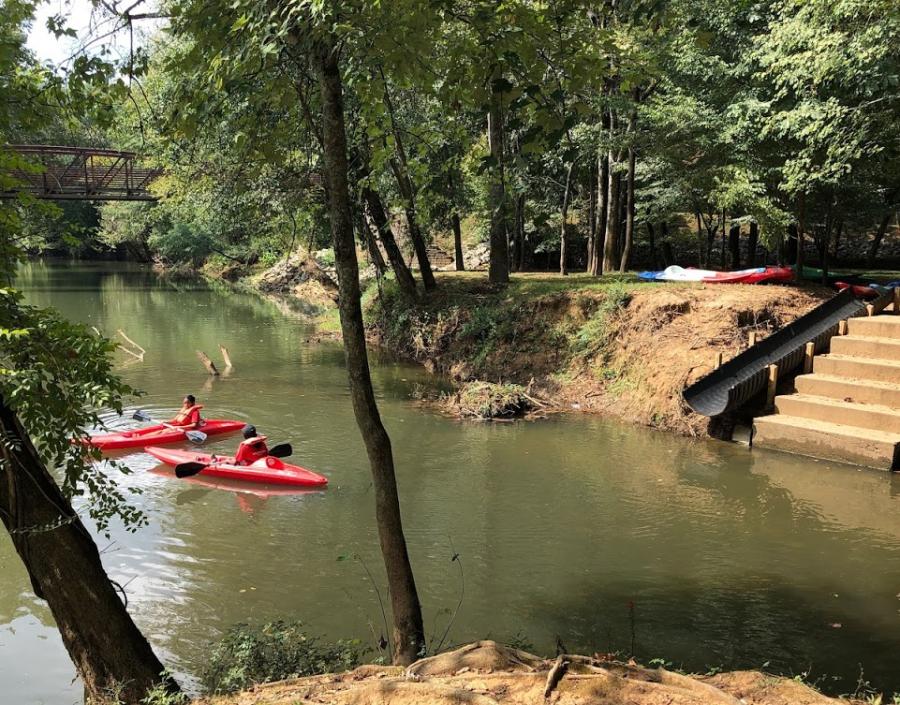 Birdwatch and Enjoy the Goldsmith-Schiffman Wildlife Sanctuary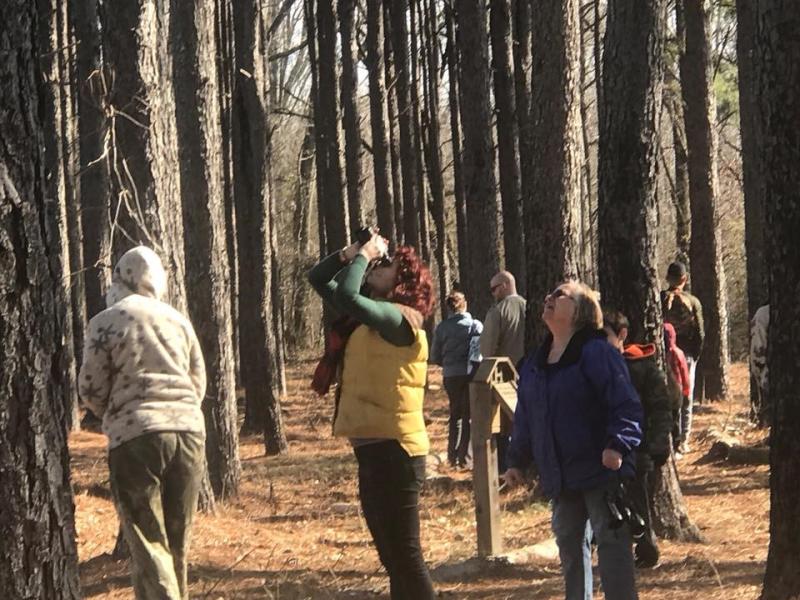 A short distance from Hays Nature Preserve is Goldsmith-Schiffman Wildlife Sanctuary. The Sanctuary consists of 375 acres of wetlands and hardwood forest and features miles of trails. If you've never visited the Sanctuary before, Fall is the perfect time to enjoy a hike there.
While dogs on leashes are welcome at Hays Nature Preserve, no dogs are allowed at Goldsmith-Schiffman Wildlife Sanctuary. There is also no fishing or hunting permitted. It's truly a sanctuary to relax and enjoy the outdoors. With the leaves off the trees, spotting birds becomes easier. Turtles, fish, butterflies and bees are often spotted too but our favorite wildlife to look out for this time of year is the Great Blue Heron.
Maps, Guides, and More information on Hays Nature Preserve and Goldsmith-Schiffman Wildlife Sanctuary
Follow Operation Green Team on Facebook for more information on all things Goldsmith-Schiffman Wildlife Sanctuary and Hays Nature Preserve.
View maps and learn more about Hays Nature Preserve here.  Goldsmith-Schiffman Wildlife Sanctuary information may be found here.
Come enjoy the beauty of Fall at Hays Nature Preserve and Goldsmith-Schiffman Wildlife Sanctuary soon!