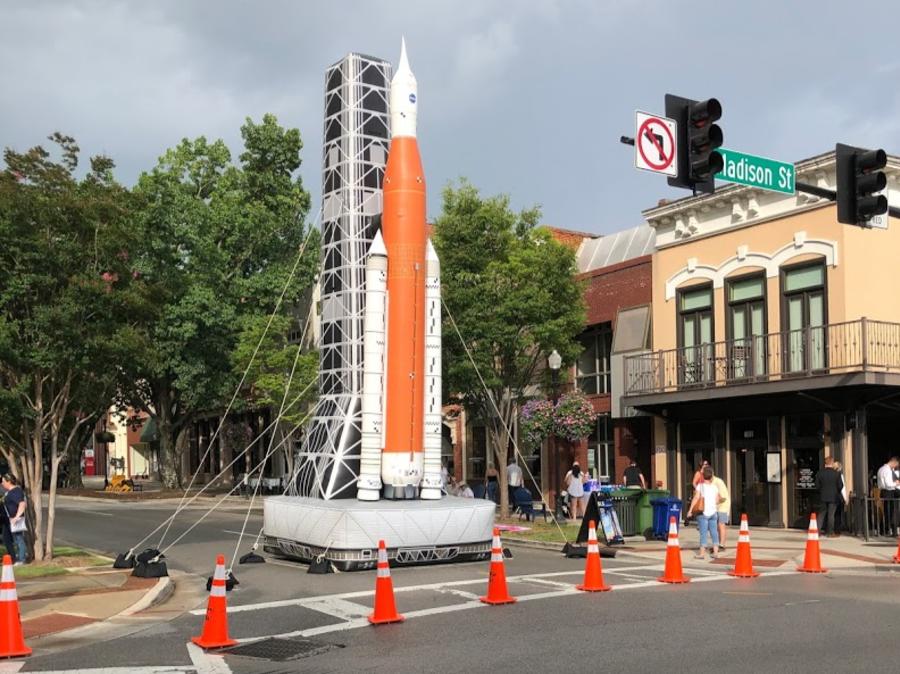 It's a new year, full of the promise of new adventures, and Huntsville will have no shortage of excitement during 2022. And in true Huntsville fashion, they'll range from new opportunities to enjoy the arts to making history with literal rocket science, with everything in between, ranging from geeky to athletic. Whatever your tastes, Huntsville has something for you in 2022.
The Rocket City's New Rocket Launches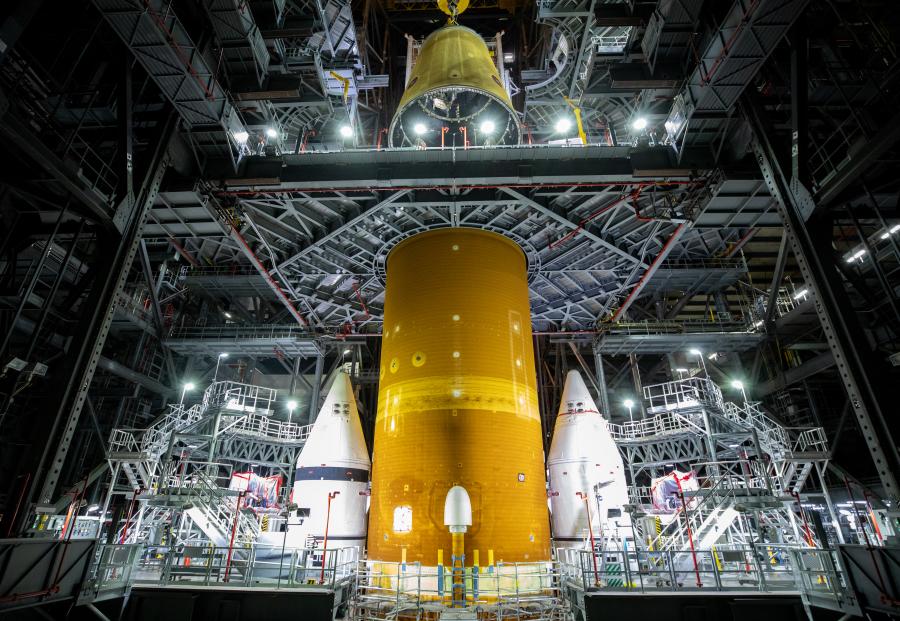 You don't get a nickname like The Rocket City without having a long history with rockets – the Juno that lofted the first American satellite, the Redstone that made Alan Shepard the first American in space, the Saturn V that put the first men on the Moon, and the space shuttle's propulsion systems all have their origins in Huntsville. Now, Huntsville is preparing for the first launch of its newest rocket, which will have the most ambitious task yet: NASA's Space Launch System, managed at Marshall Space Flight Center, will provide the foundation for going back to the Moon to stay and then heading on to Mars. 
While the actual first launch of SLS, called Artemis I, will take place in Florida, there'll be plenty of excitement here, as well. Check out this page for updates on  launch celebration plans.
Orion Amphitheater Lands in Huntsville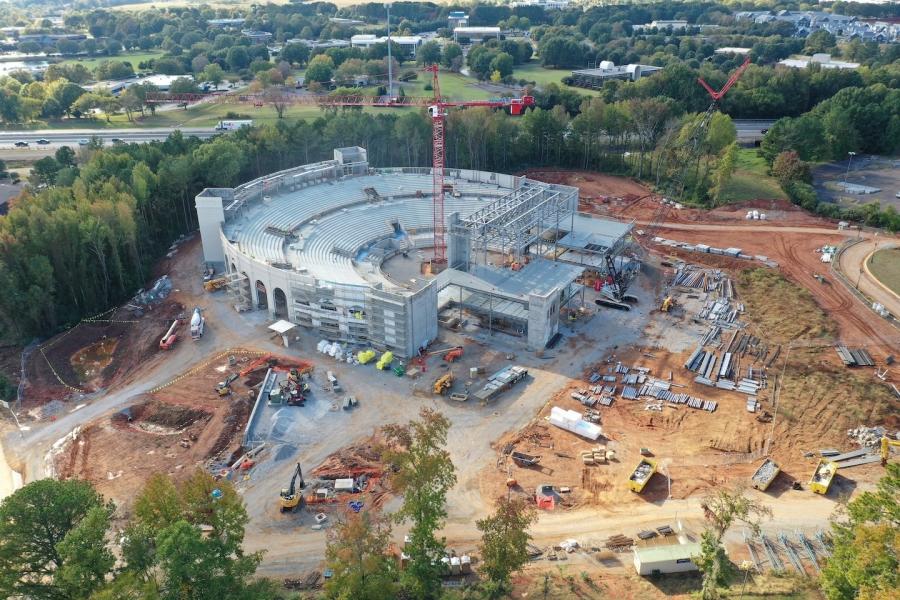 When SLS launches, it will carry NASA's new crew vehicle, the Orion spacecraft. But there's another Orion launching in Huntsville this year. Unlike NASA's Orion, this one won't go to space, but like that one, it's going to get loud! Huntsville's entertainment scene will get a major new addition with the opening of The Orion Ampitheater, an 8,000-seat venue with its own "food village" and park coming to MidCity in west Huntsville. The first shows following the May opening have already been scheduled, check their website for the latest events!
Space Camp Turns 40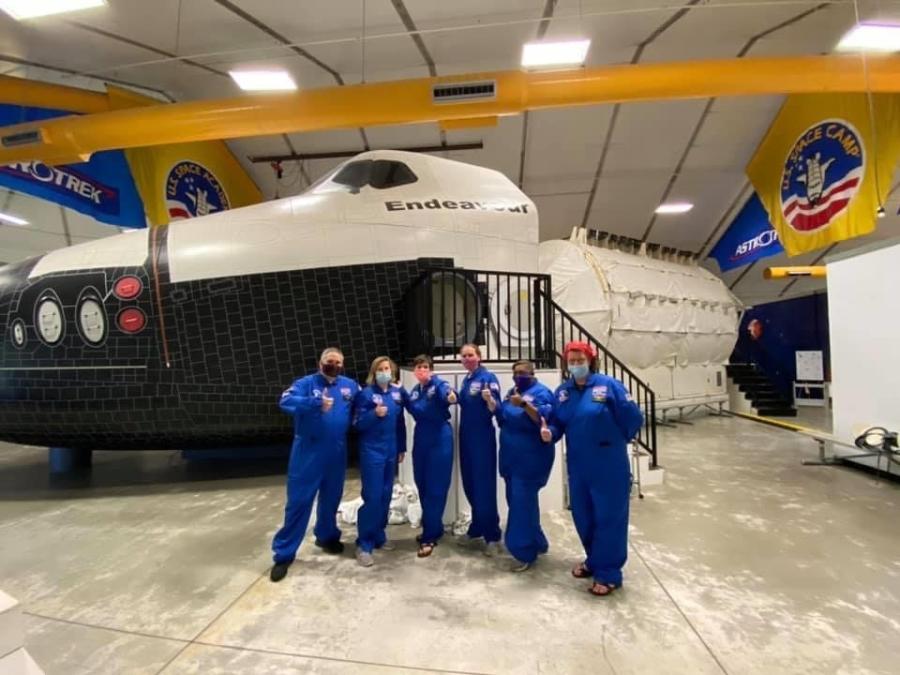 (You're never too old for Space Camp: The author and his crew with the shuttle simulator in 2020.)
It started with a simple idea – there's band camp and baseball camp and a ton of other camps, why couldn't there be Space Camp? Four decades later, Space Camp has hosted almost 1 million trainees, starred in multiple movies, served as a launchpad for several future astronauts, and touched lives in countless ways. Over the years, Space Camp has evolved; the Space Shuttle missions that were brand new when the Camp opened are now classic, and have been joined by the International Space Station missions flown by today's astronauts. Mars exploration missions like today's Campers experience may someday unfold in real life. Space Camp's 40th anniversary will be one of only several celebrations at the U.S. Space & Rocket Center this year, including the 50th anniversary of Apollo 16 – a Moon mission whose Apollo capsule is on display at the museum. For the latest on these events and many more, go to RocketCenter.com.
Panoply Arts Festival Also Celebrates 40 Years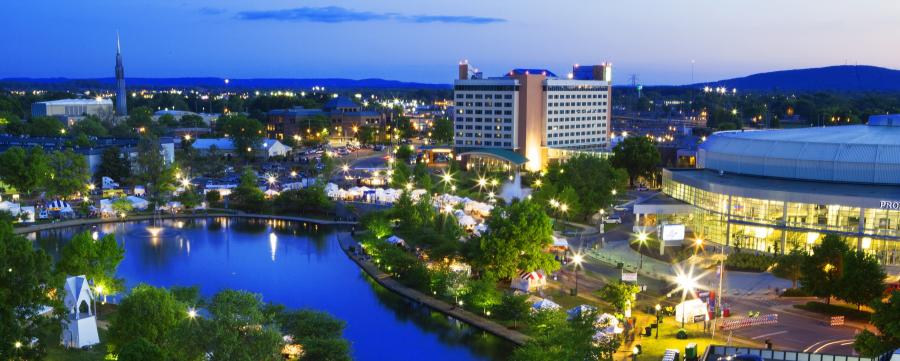 Huntsville will mark another big 40th birthday this year, as the Panoply Arts Festival marks that milestone with its 2022 event, April 29-May 1. The festival will feature more than 100 visual artists, two stages for musical performances, food trucks and activities for children.  Applications are still being accepted for musicians, visual artists and food vendors, so full details are still forthcoming. Check the Arts Huntsville website for details.
Major Events and Conferences are Back in Huntsville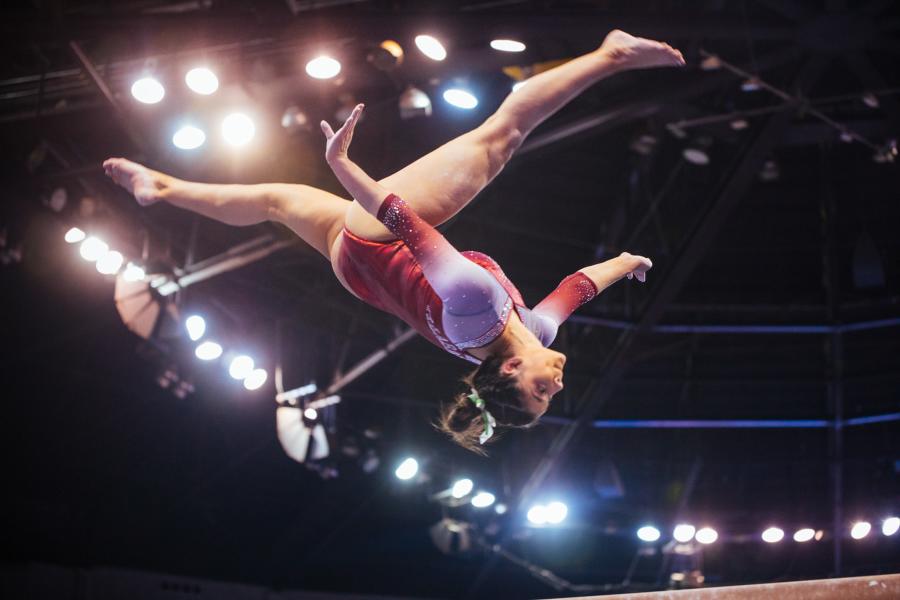 The city of Huntsville is now the largest in the state of Alabama and there are plenty of events happening this year we can't wait to host. Check out this list of just a few of the meetings, conferences and expos happening this year in the Rocket City. 
Elevate the Stage - March 4- 6, 2022
AUSA Global Force Symposium and Exposition – March 29 – 31, 2022
Huntsville Comic & Pop Culture Expo – April 22 – 24, 2022            
Huntsville Championship at The Ledges – April 25 - May 1, 2022
Gridiron Men's Conference – June 17 – 18, 2022
Tiger Rock Martial Arts World Event – July 21 – 24, 2022                  
2022 Annual Space and Missile Defense Symposium – August 9 – 11, 2022              
Huntsville Hamfest Association, Huntsville Hamfest – August 20 – 22, 2022      
Army Aviation Association of America, Joseph P. Cribbins Training, Equipping and Sustainment Symposium – November 14 – 16, 2022
What are you looking forward to this year? Let us know and tag your photos using #iHeartHsv!