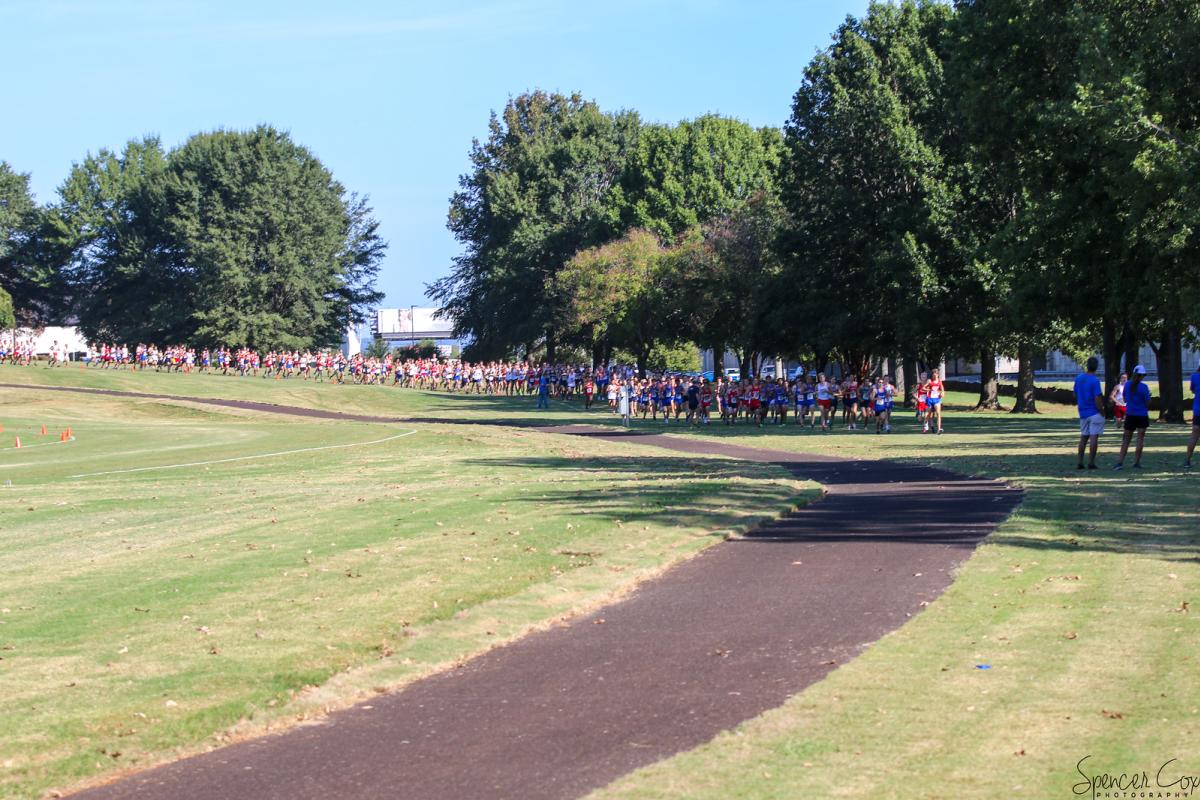 It was an aptly titled inaugural event: The Southern Showcase.
On a warm September Saturday morning, with a massive crowd, more than 1,700 runners and a carnival atmosphere, it was a perfect showcase for Huntsville's newest spectacular sporting venue, the cross country course at John Hunt Park.
"A world-class course that puts Huntsville on the circuit as a premier running venue," says Mayor Tommy Battle.
Huntsville's Flexible Cross Country Course 
It has been designed for flexibility, for 5K, 6K, 8K and 10K events, and also marked off in miles. The 8K and 10K distances are required for college events that City officials are going to pursue.
"It's a great place not only for cross country teams to come and run, but anyone who is wanting to get out of the house and be active," says Huntsville High runner Gabe Scales.
The cross country trail is part of the dramatic facelift on the south side of John Park, along with a rubberized walking trail and a sand volleyball park. An off-road bicycling area and disc golf course are next on the horizon for what was once a municipal golf course that had become an economic burden on the City.
For those familiar with the property as a golf course, here's one way to visualize it. The starting line is near the No. 10 tee and the path heads toward the No. 4 tee, all along the Parkway to the No. 5 green, then U-turns again to the cluster of trees beyond No. 6 green, and back up No. 1 fairway to a loop at the pond at 12, then down to the No. 9 tee for a turn, uphill along 12, loop around the 18th tee and head home to the vicinity of the No. 9 fairway. Got you dizzy?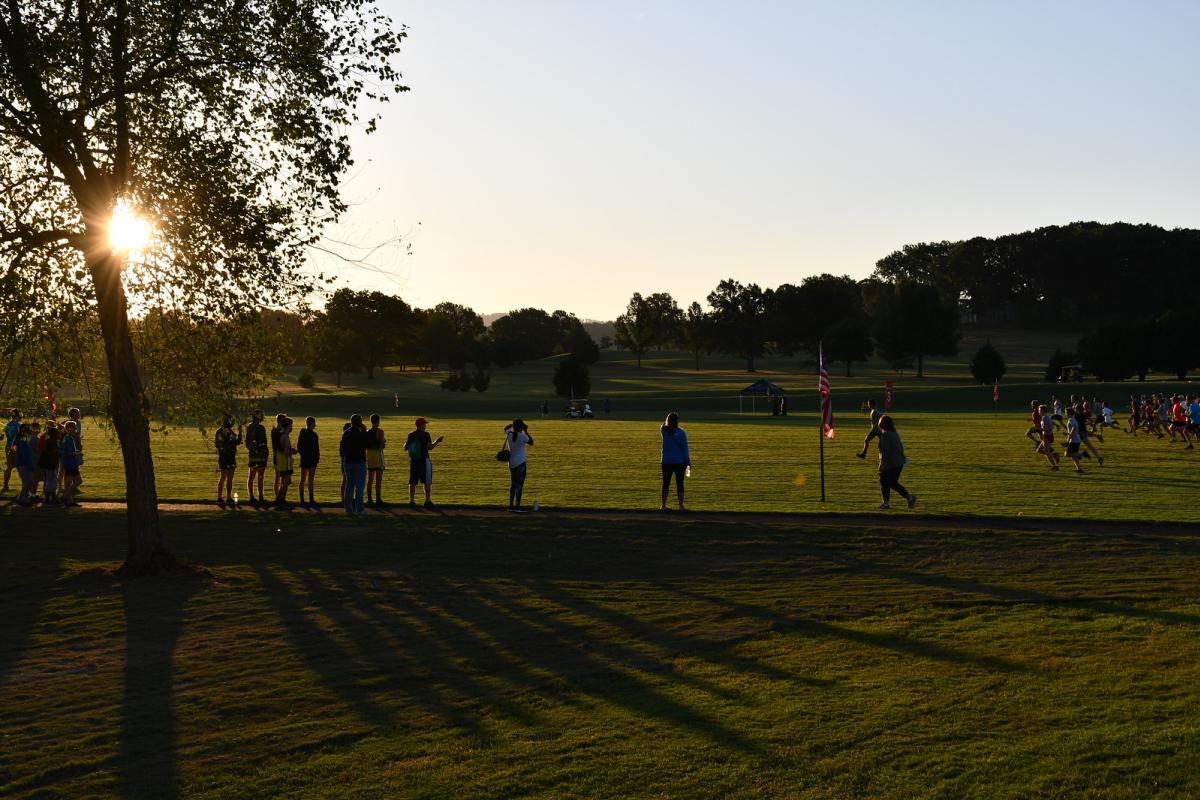 Then let's have some members of the Huntsville High cross country team take you for a 5K run:
Jacob Cobb, senior. On first 1,000 kilometers: "The first 1K is a straight shot toward the Parkway then around a curve. Since it's the beginning of the race and there are several hundred people on the starting line, you want to get out faster than your competitors. Near the end, it takes a pretty sharp right turn."
Gabe Scales, junior. On the second 1,000K: "You don't want to be too far inside (at the turn) because you'll get caught up behind other people, and if you get too far outside, you're running an extra distance. There's another long straightaway with a slight downhill at the end. Then there's a U-turn and a gradual uphill, then slightly downhill to a straightaway almost where you took the first turn."
Keaton Watts, senior. On the third 1,000K: "The third thousand, it takes you back around some ponds, and then you're going toward the Parkway again. It's really flat. Then you turn around and go up a little bit of a hill. But not to the big hill yet. You're just waiting for that."
Jackson Danner, junior. On the fourth 1,000K: "It starts about 300 meters before the hill when you take a U-turn. It's about a 300-400 meter stretch up the hill, then you have all this downhill toward the back corner of where the golf course used to be. I think it may be the toughest (stretch) mentally and physically. You have to get up the hill, but it's more mentally tough because there aren't that many people close to you in that section and you can lose a lot of focus."
Will Pinson, sophomore. On the final 1,000K: "After a straight downhill, you go up a little hill and take a right, then it's a straight shot to the finish. It's at least 600 meters of a straightaway.
"People were lined up along the way and yelling, and all that yelling gets your blood going. You can't feel your legs any more. It's like the fans are carrying you to the finish line."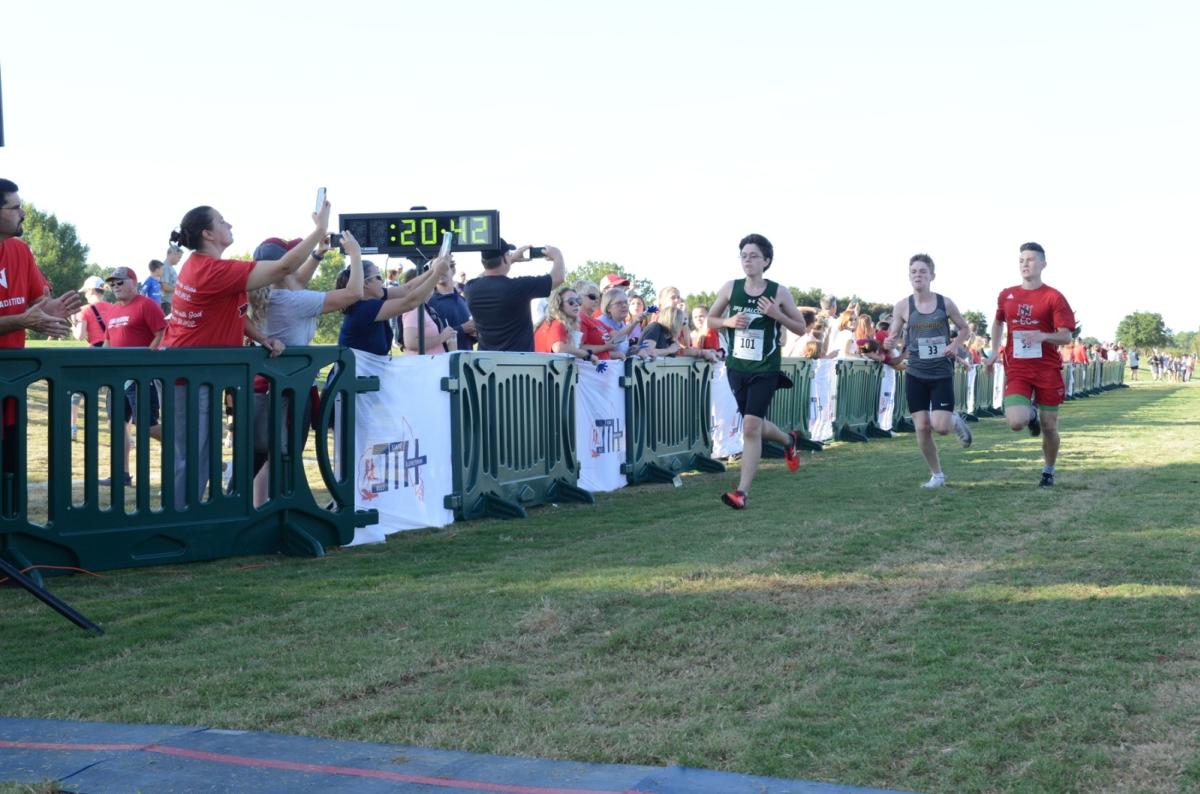 Thank you to Spencer Cox Photography for this stunning photos.