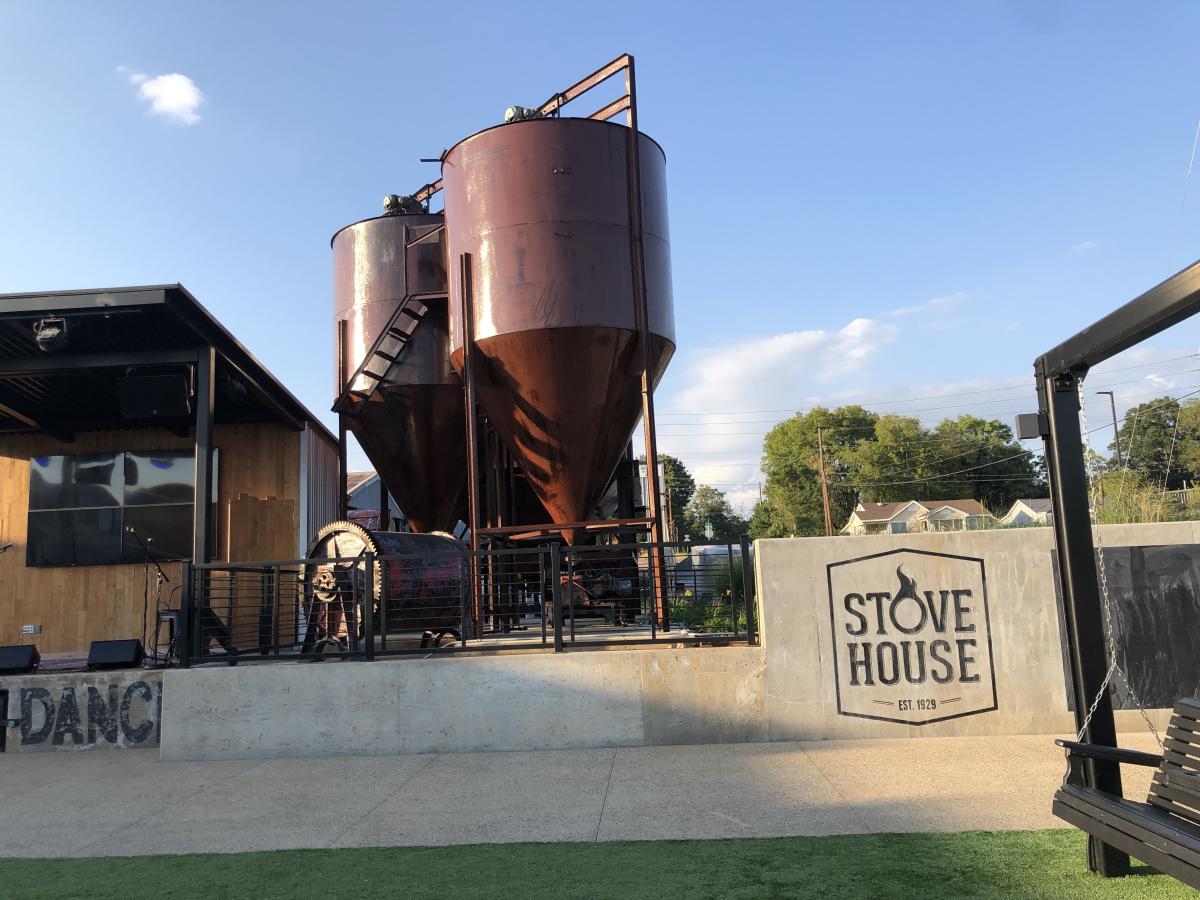 Stovehouse in Huntsville is one of the city's newest and most unique leisure centers. Enjoy Stovehouse restaurants, grab a drink or enjoy live entertainment. Huntsville has no shortage of cool spaces and places that have been re-purposed! In West Huntsville, you can find an old textile factory turned into Lowe Mill A&E, an old school campus turned into Campus No. 805, and now, an old stove factory that is Stovehouse.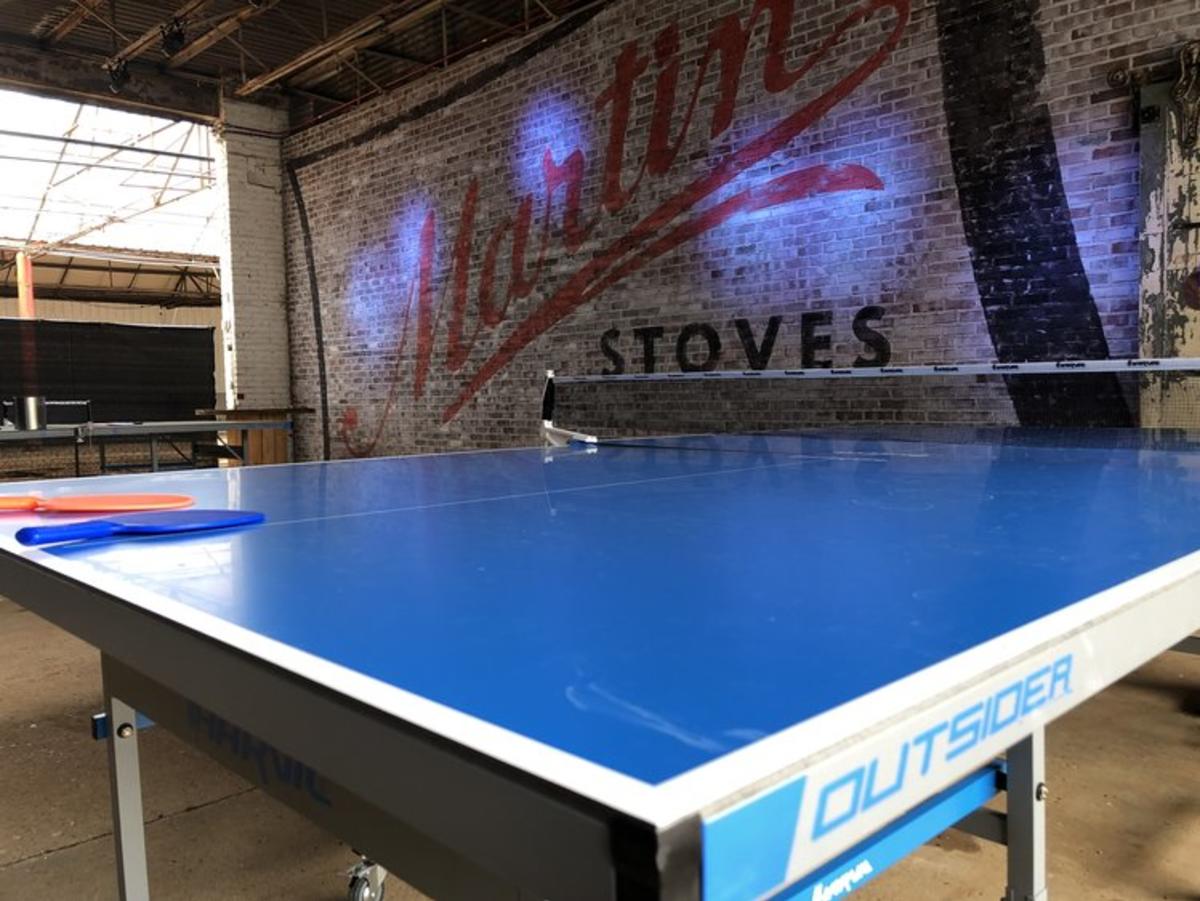 "In the century-old building that was once all work and no play, the reimagined Stovehouse complex is now manufacturing leisure. The old factory is being transformed into a village of eclectic restaurants, gourmet cocktail & coffee bars, event & entertainment spaces, boutique shopping, offices and more."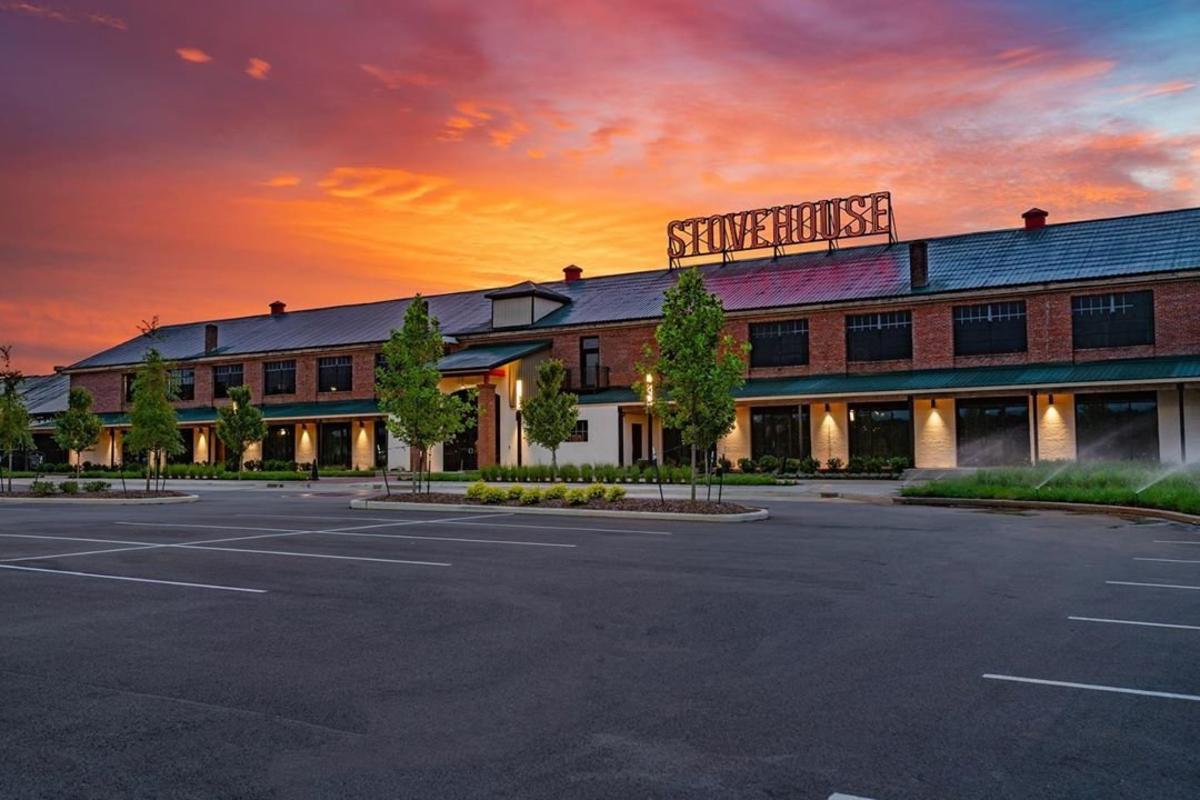 Credit: Josh Berry @everlongpix
As soon as you park you are greeted with a massive facility drenched in character through years of operation with slight modern adjustments. You immediately feel comforted by the genius marketing signs both guiding you to the epicenter of entertainment and simply reminding you that moderate "horsejackery" is accepted. At the top of the list is one thing- you are family. That seemingly small nod makes Stovehouse the perfect vacation destination while visiting Huntsville, or even if you live here!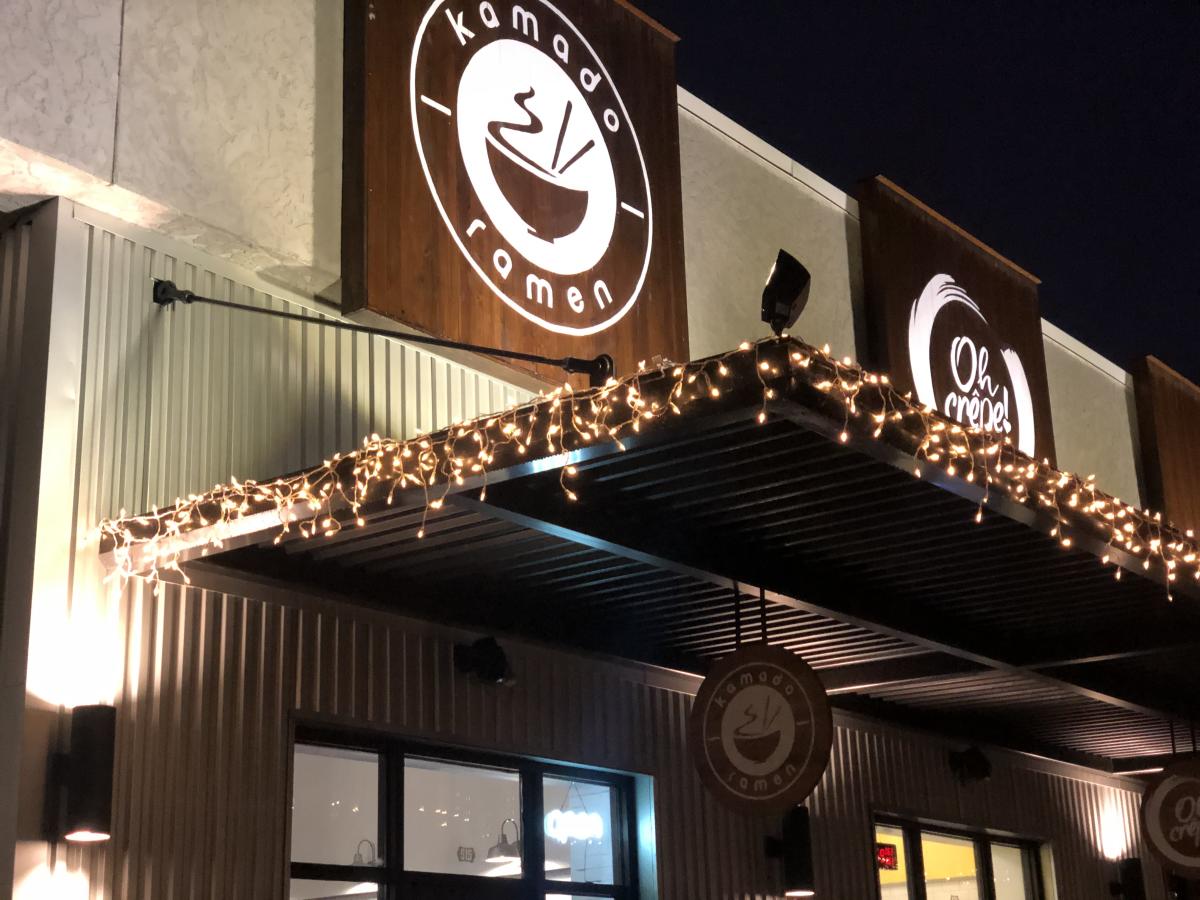 Stovehouse Restaurants
One daily challenge is knowing exactly what I want to eat, which is one reason why I like mall food courts, multiple options to choose from! However, the food isn't always the best option to help me feel good about my decision.

Stovehouse has prioritized the Food Garden to be exactly what someone like me needs. Easy, accessible, and quality food. This is perfect for a nice lunch stroll before you visit the rest of Huntsville, but ideal for a family wanting to try multiple options. Don't worry about the weather, you can always sit outdoors or in the the Booth. The Booth is shared seating for the Stovehouse Food & Leisure Garden. It's heated, cooled and retains features from the historic Martin Stove "paint booth."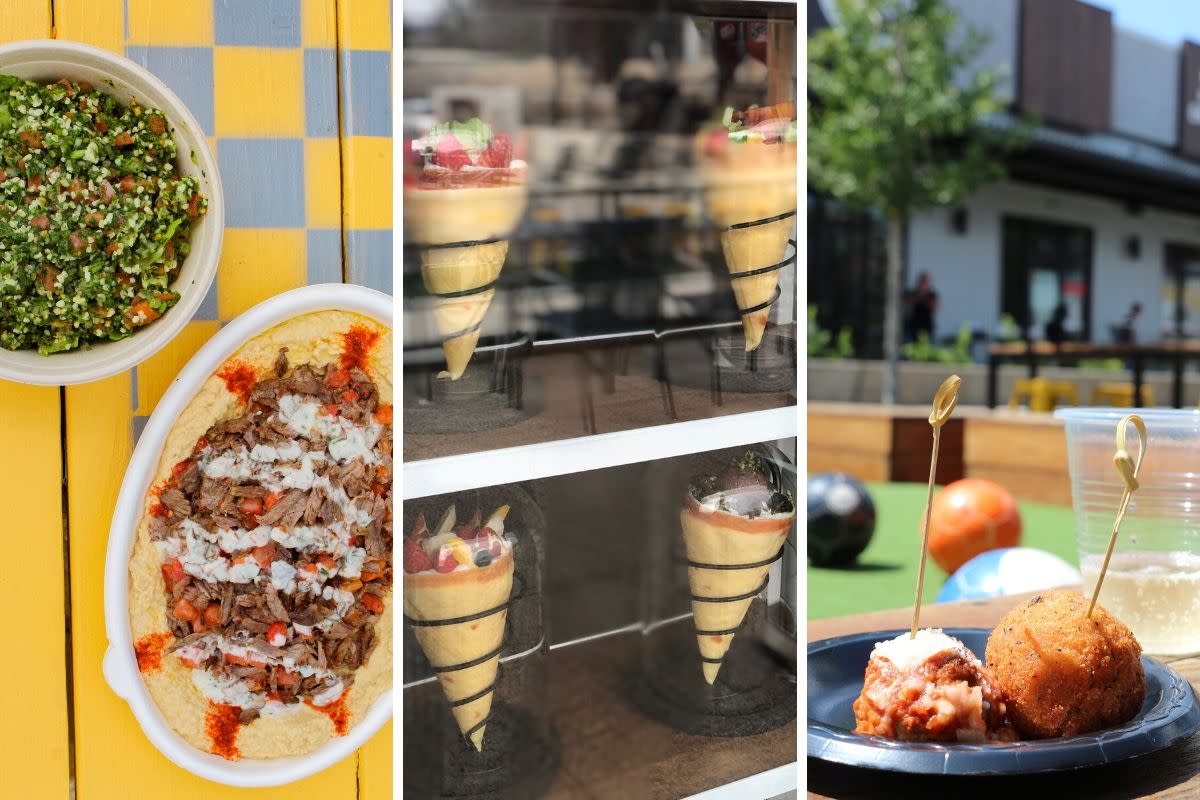 Fresko Grille - Modern Mediterranean
Kamado Ramen - Japanese Ramen
Mazzara's Italian Kitchen - Italian fare with Gelato 
Oh Crepe - Sweet and Savory Japanese Crepes
Taqueria El Cazador -  Mexican  (This used to be known as the "Taco Bus")
The Company Store at Stovehouse - Nostalgic candies alongside Huntsville's funkiest selection of craft sodas & snacks.
Pourhouse - "A bohemian, laid back, upscale, "comfortably swanky" bar with unique touches not yet seen in Huntsville!" Pourhouse is the perfect place to grab a drink and explore the rooftop deck or the leisure lawn.
There is more to come as well! A new co-op brewpub will be opening along with a BBQ place and coffee shop!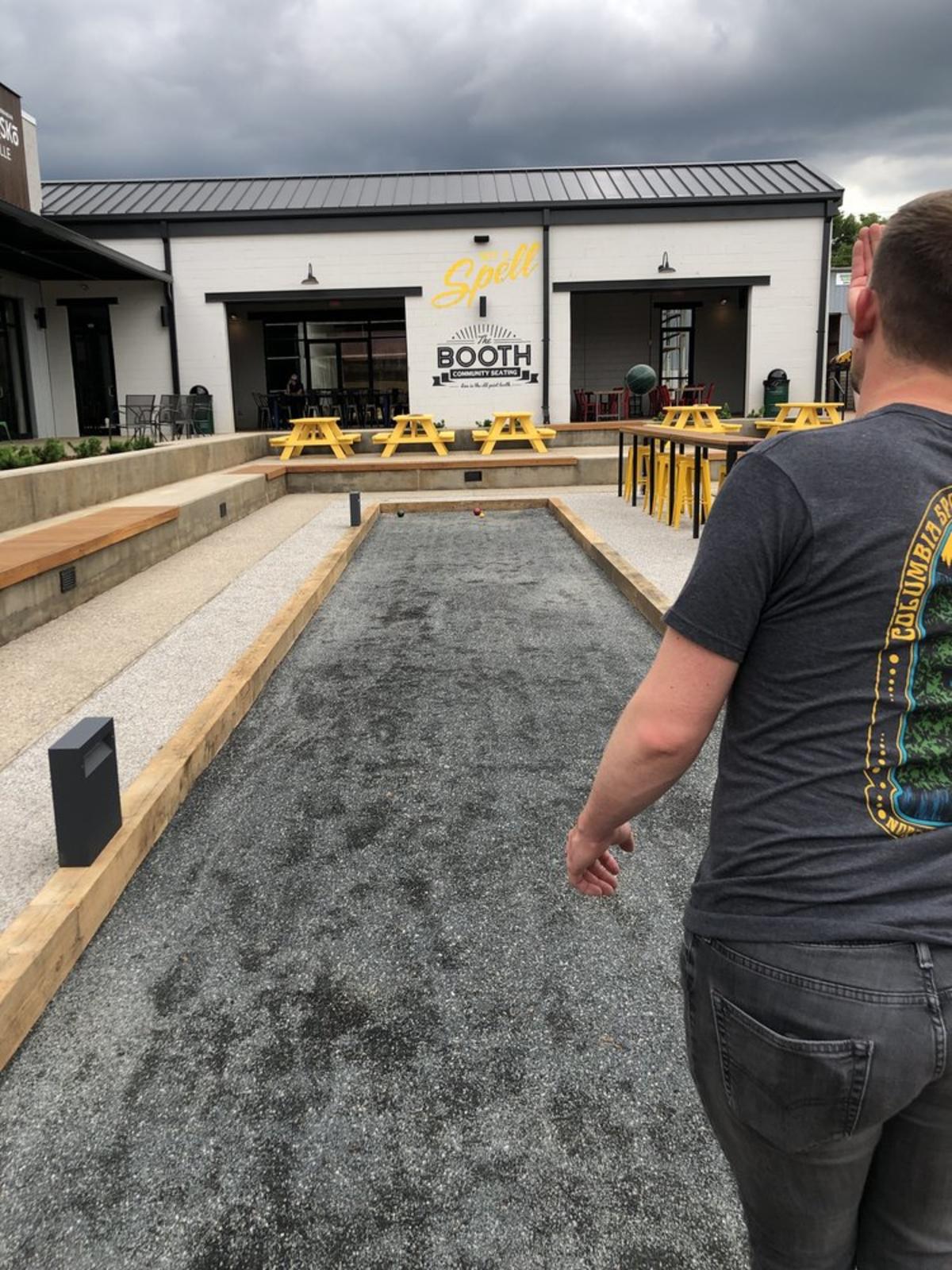 Art and Murals at Stovehouse
Stovehouse has so many interesting corners, perfect for quick pictures and poses. There are several pieces of art hidden around every corner.
Live Music at Stovehouse
There is a state-of-the-art stage in the Leisure Garden and the sound system is absolutely amazing! Check out their calendar of live music events here.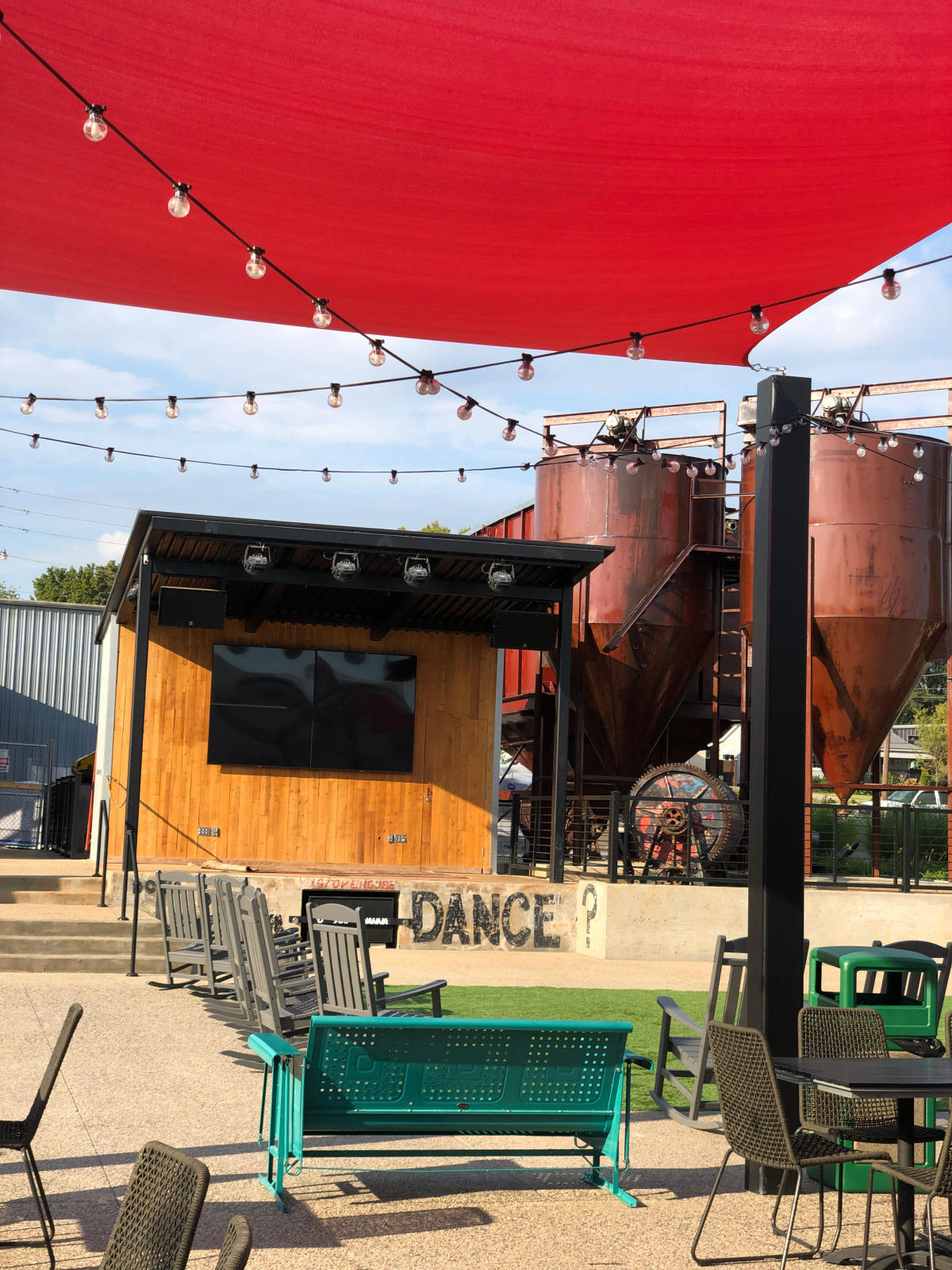 Stovehouse Huntsville
(256) 801-2424
hello@stovehouse.com
Monday, Tuesday, Wednesday, Thursday: 8am - 11pm
Friday & Saturday: 8am-midnight
Sunday: 10am - 8pm