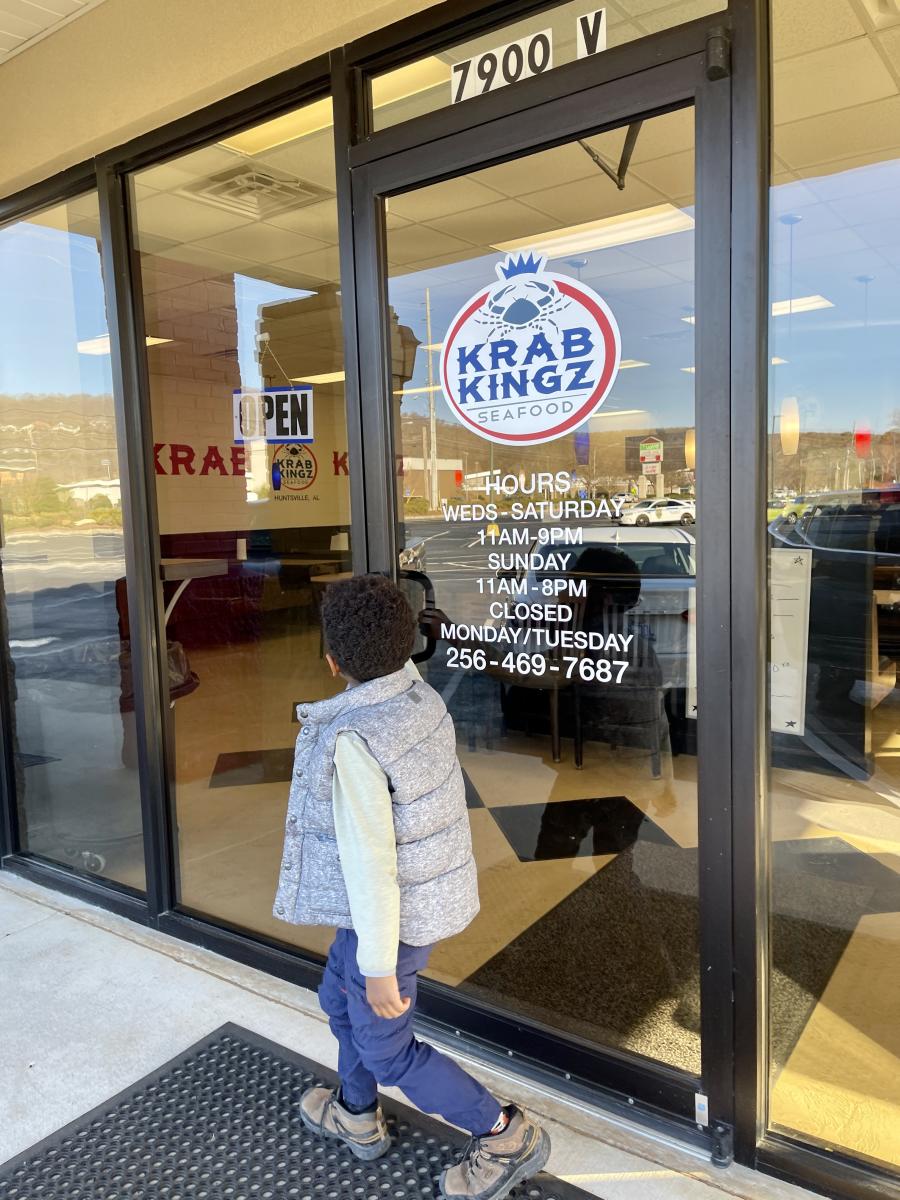 The Huntsville restaurant scene is exploding with new and coming soon eateries this year. As a South Huntsville resident, I'm glad to see so many options coming our way! When I heard Krab Kingz Seafood would be one of the first open, I was REALLY excited because we have a six-year-old that requests crab at least once a month. 
I don't even recall knowing what a crab leg was a 6, let alone going to my mom asking that she add them to the grocery list, but here we are with a kid that knows precisely what he wants and how he wants it. 
Krab Kingz Seafood in South Huntsville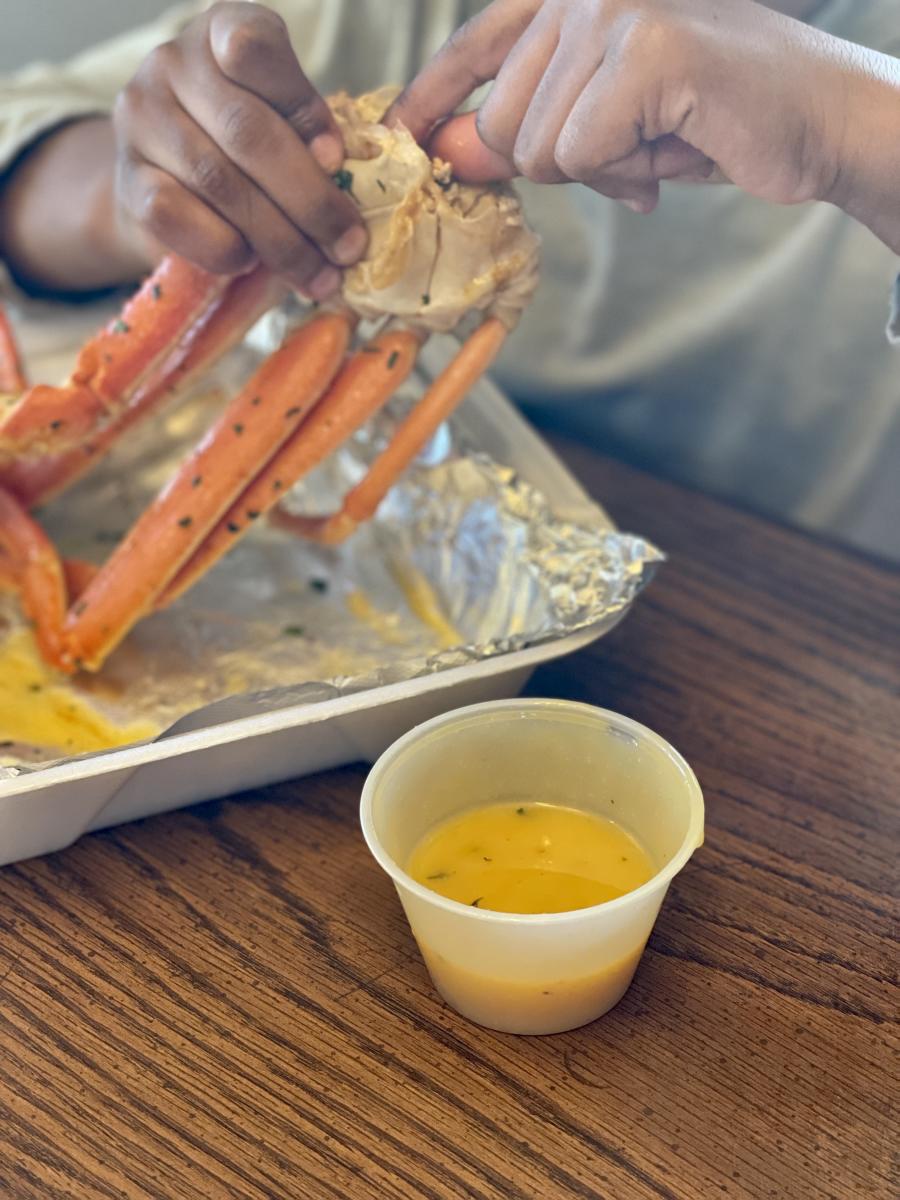 I waited for just the right moment to surprise my son with the news and a visit. After a day out trail hopping at Monte Sano, we had the perfect excuse to stop by and let him refuel. 
When we pulled up, his eyes immediately lit up, and he was the first one in the door! He couldn't believe that a quick 5-minute drive would now put crab legs in his belly whenever he wants (we're still working on the hard truth that mom and dad have to approve first, but we'll get there). After being greeted by the friendly hostess and looking over the menu, we placed a simple order: Snow crab Legs with Garlic Butter and Crab Cakes. The menu, of course, has all the bells and whistles and full-on crab boils complete with Sausage, Potatoes, Corn, and eggs, but my boy was only interested in the crab. Along with the regular offerings, they also have rotating specials. During our visit, the specials were wings, seafood wraps, and Grits with your choice of fish, shrimp, or both. 
While waiting for our to-go order, we sat in one of the many booths and watched TV. Although we elected to eat at home, I was pleasantly surprised with the amount of seating available in the restaurant. As a family of 5, we comfortably fit in a booth and had views of a screen from each side. The perfect distraction for hungry kids waiting for food!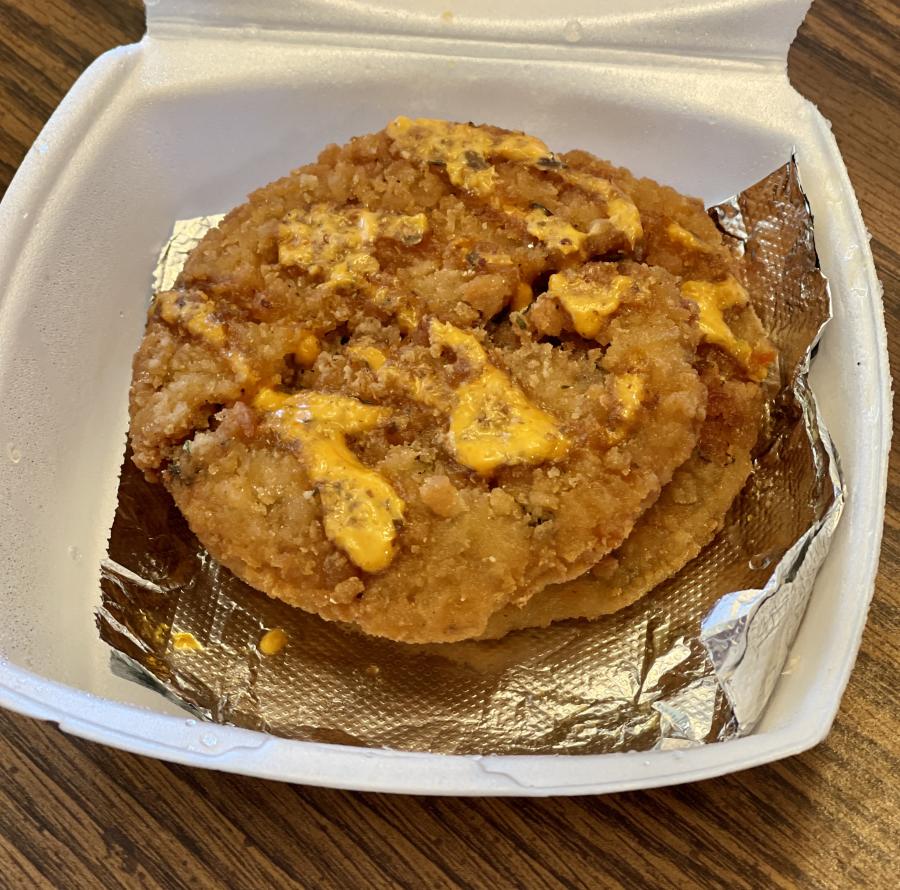 We finally arrived home so my son could indulge in his food. He opened the box with big, bright eyes and went to work cracking into the crab. I sat by, watching and waiting for a response, but he just kept cracking, dipping, and eating. So, eventually, I asked, "how's your crab" to which he responded, "it's the best crab I've ever had!" 
Krab Kingz Seafood is in the Bailey Cove Shopping plaza. Be sure to stop by for all your family's seafood cravings.
Address
7900 Bailey Cove Rd SE
Hours
Wednesday - Saturday 11 am - 9 pm
Sunday 11 am - 8pm