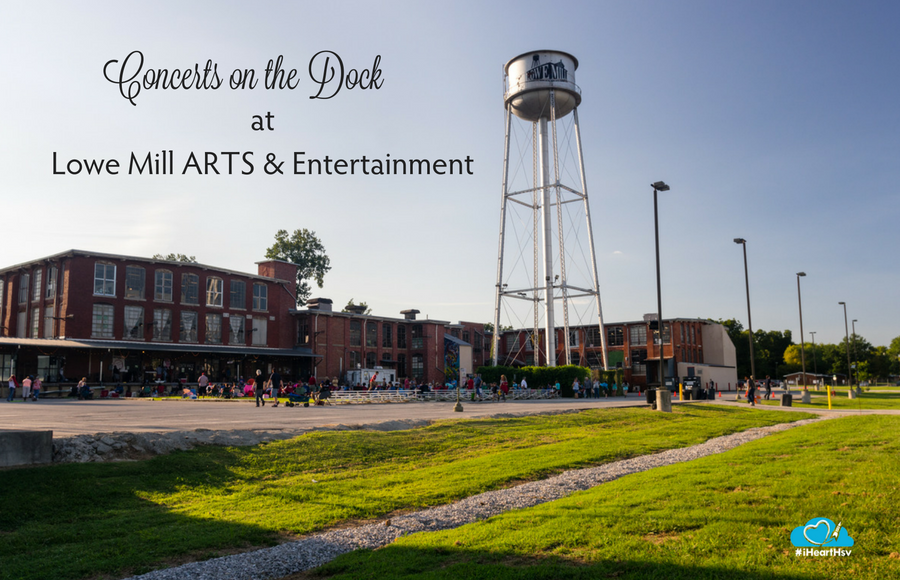 Updated with 2019 information.
As sultry summer turns into mild fall evenings, Lowe Mill Arts & Entertainment continues its annual Concerts on the Dock free Friday night concert series for the 11th year in 2019.  Featuring a variety of music styles from local and regional musicians, there is something for everyone at this casual, festival-style concert series.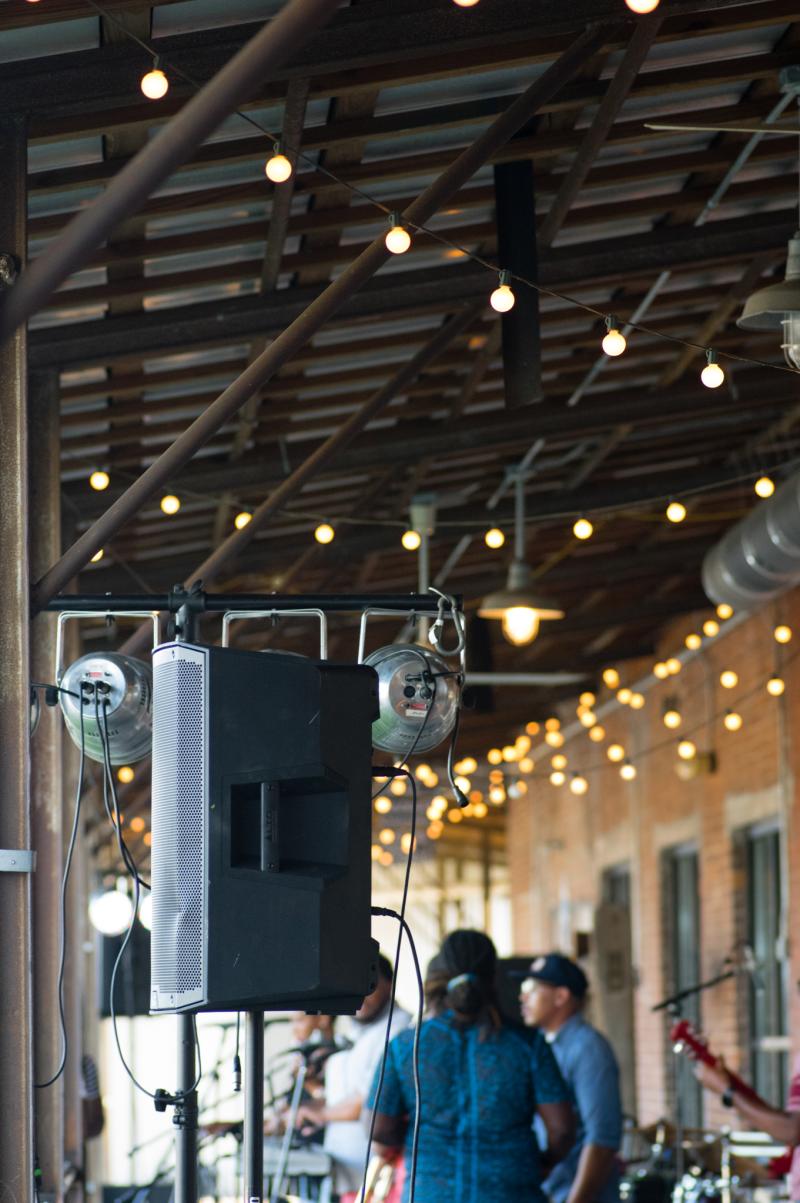 Bands start at 6 p.m., just as the sun is getting low in September, and plays until 9 p.m.  Early arrivals get the best seats and a chance to peruse the artist studios at the Mill before the music starts. Kids of all ages can make their own art in chalk on the sidewalk or show off their hula hoop skills.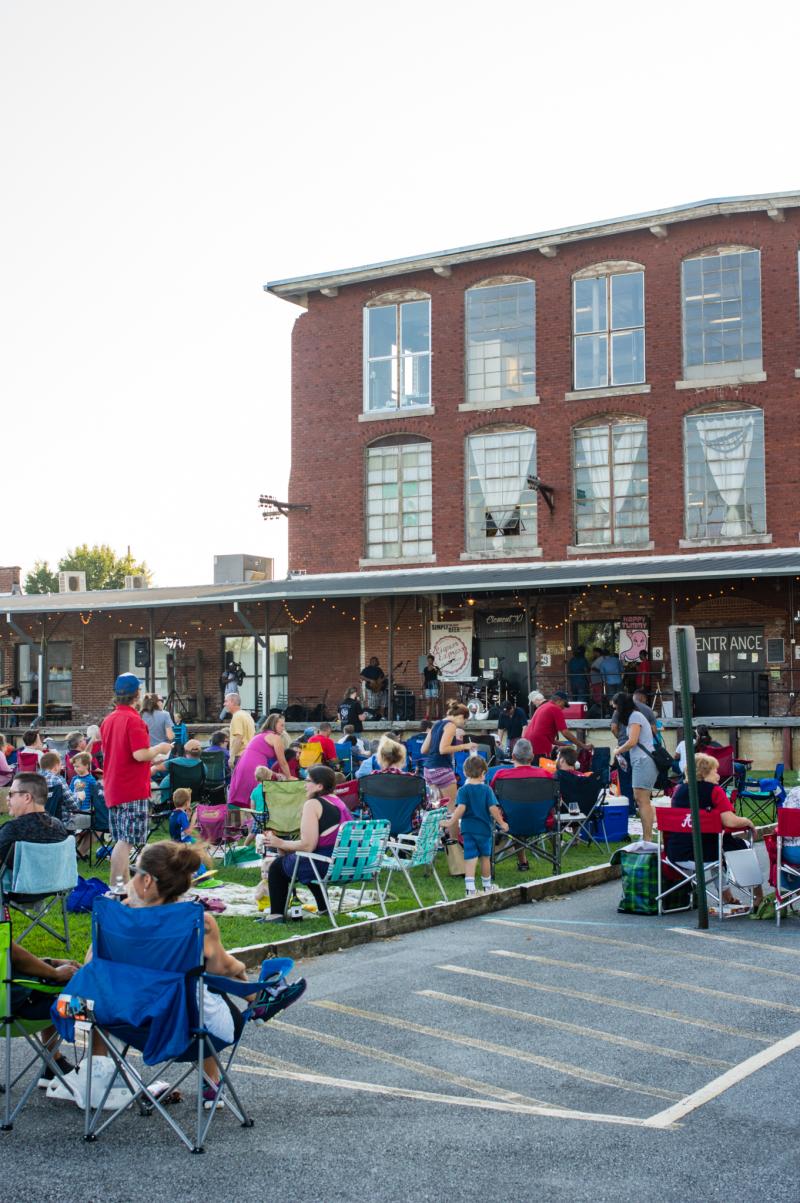 Bring chairs and a picnic, or visit the food trucks for your dinner.  Families and leashed pets are welcome.  Mosquitoes enjoy good music with their dinner, too. So bring bug spray!
2019 Fall Schedule:
August 30: Actual Bombs
September 6: Overfloe Jazz
September 13: Luke and Jay
September 20: Bonner Black
September 27: Tristen 
October 4: Cole Boyz
October 11: Megan Jean and the Klay Family Band
October 18: TBA 
Lowe Mill A&E is located in downtown Huntsville at 2211 Seminole Drive.  Get maps and directions HERE.  A parking donation of $5 would be appreciated to help keep this Huntsville tradition going strong!