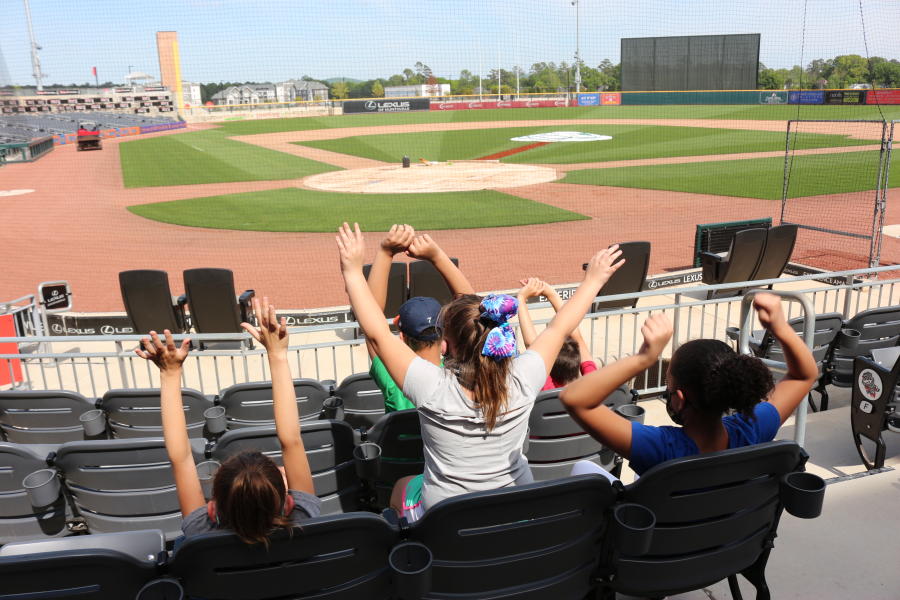 What to do when you encounter a Trash Panda in the wild? Here are some tips for casual fans from a grizzled veteran who has logged 1,500 nights at minor league baseball games. Recognize that many restrictions apply early in the season when it comes to player access, but hopefully those will relax as the summer moves along.
Click here to see the roster for the 2021 season.
✔️DO ask for an autograph if you are 12 and under. (And you are properly distanced.)
❌DO NOT ask a Trash Panda for an autograph for yourself if you are a grown-up. If you are asking for your kid, tell the player your kid's name.
✔️DO ask politely, and say please and thank you for the autograph.
❌DO NOT begin your request with something like, "Hey, you."
✔️DO ask them how they like playing here, where they grew up or any other sort of elevator conversation. They're human, too.
❌DO NOT ask them, immediately after they've signed, "What's your name?"
✔️DO pick out a favorite Trash Panda or two. Follow their stats. Check him out on baseballreference.com, the online mecca for seamheads. You can be 52 and still have a favorite player who is 22 – because it'll help make you feel 12 again.
❌DO NOT call the manager "Coach." (Ah, the TV people who have begun interviews that way that immediately turn disastrous…) The manager is the manager. The guys who work alongside him, with specialties in hitting and pitching, are coaches.
✔️DO understand that there is another coach in the players' lives – the motorcoach. Though they just refer to them as buses. The players will spend 5,000 miles on buses this summer. The driver is neither a manager or a coach. He is "Bussie."
✔️DO applaud and appreciate a great play, no matter which team makes it.
❌DO NOT ask Trash Pandas, "So, do you want to play pro baseball?" These guys ARE professional baseball players. It's amazing how often this question is asked. Some have received signing bonuses that would gobsmack you. (Check out the players' parking lot for proof.) They are being paid to play this game, albeit at modest salaries at this level, so they can hopefully one day reach the Major Leagues. And, yes, they all want to play Major League Baseball. So don't ask.
✔️DO remember that even the best baseball team loses four out of 10 games. This isn't college football, where you fire a coach who goes 8-4. If the team loses the first two games you go see, it is not necessarily a life tragedy along the lines of an Iron Bowl loss.
❌DO NOT boo at games if the Trash Pandas are losing. Unless you're booing at umpires. That, of course, is mandatory.
✔️DO keep a scorecard one night, scribbling down each play in that neat shorthand of baseball. And teach your kid how to keep a scorecard.
❌DO NOT throw that scorecard away. When you unearth it a dozen years from now and see the names on the card that you're then watching play in the majors, it will astound you. Says the guy with old scorebooks that have 16 National Baseball Hall of Famers in them from their days in the Southern League.