This Thanksgiving may look a little different than ones in years past. With smaller gatherings and stress from the year 2020, we understand that many people may not want to work in a hot kitchen all day for only 4-8 people. If you are looking to treat yourself this Thanksgiving, support our restaurants, and enjoy some delicious food, try one of these Thanksgiving meals to-go. If we missed any, let us know in the comments, and we'll get them added. 
Many of these deals must be placed in advance. Please connect directly with the restaurants offering the deals for more information. Happy Thanksgiving from our table to yours!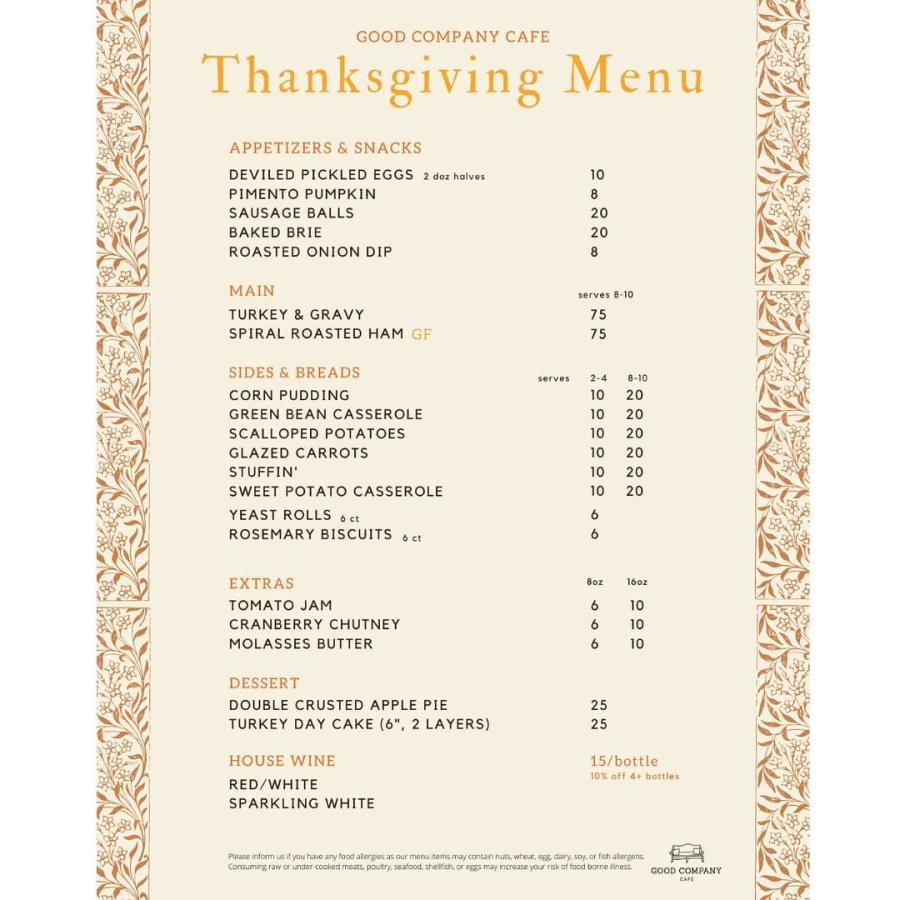 They will be offering a selection of family-favorite Thanksgiving items for customers to pick up on November 24th & 25th. Orders can be placed online until the 19th at 2pm!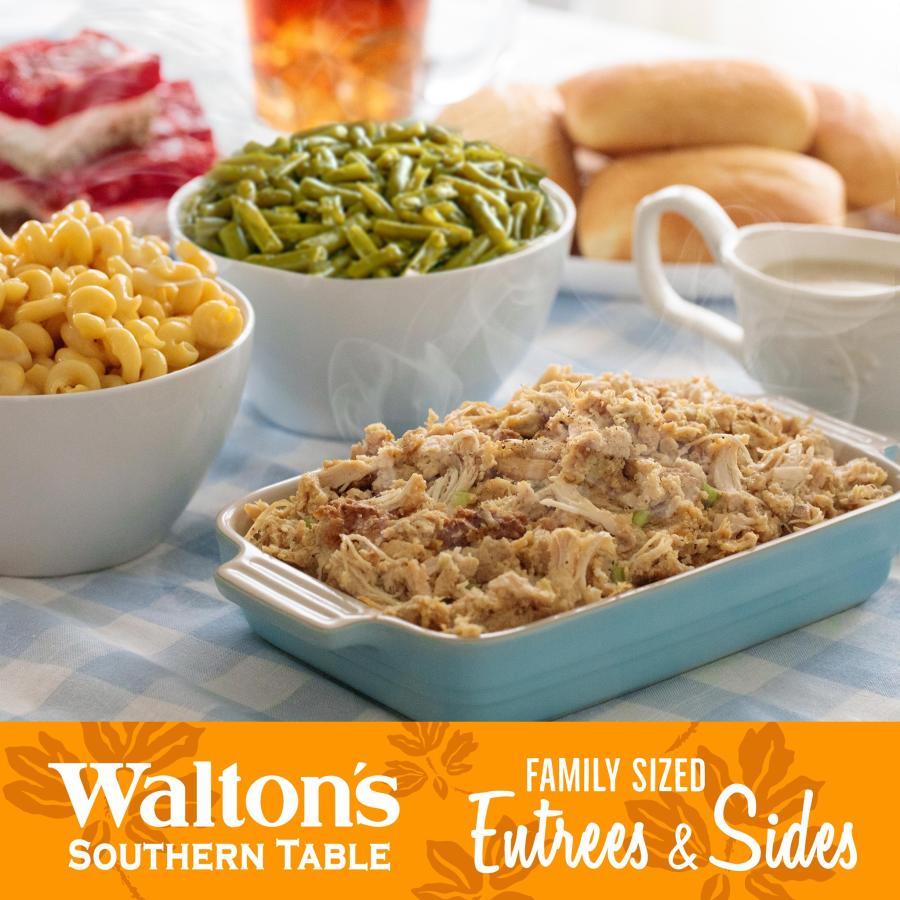 Walton's Southern Table is offering all of its menu items in family size packs to be picked up the day before Thanksgiving.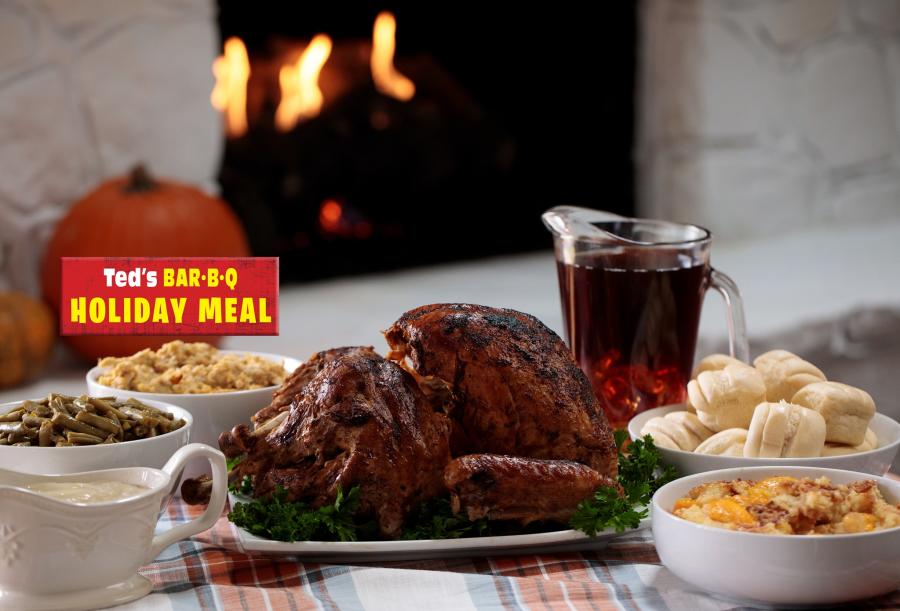 Teds Bar-B-Q is offering smoked turkeys, smoked hams and smoked turkey breast to be sold individually or a family pack that includes sides. You must pre-order this meal.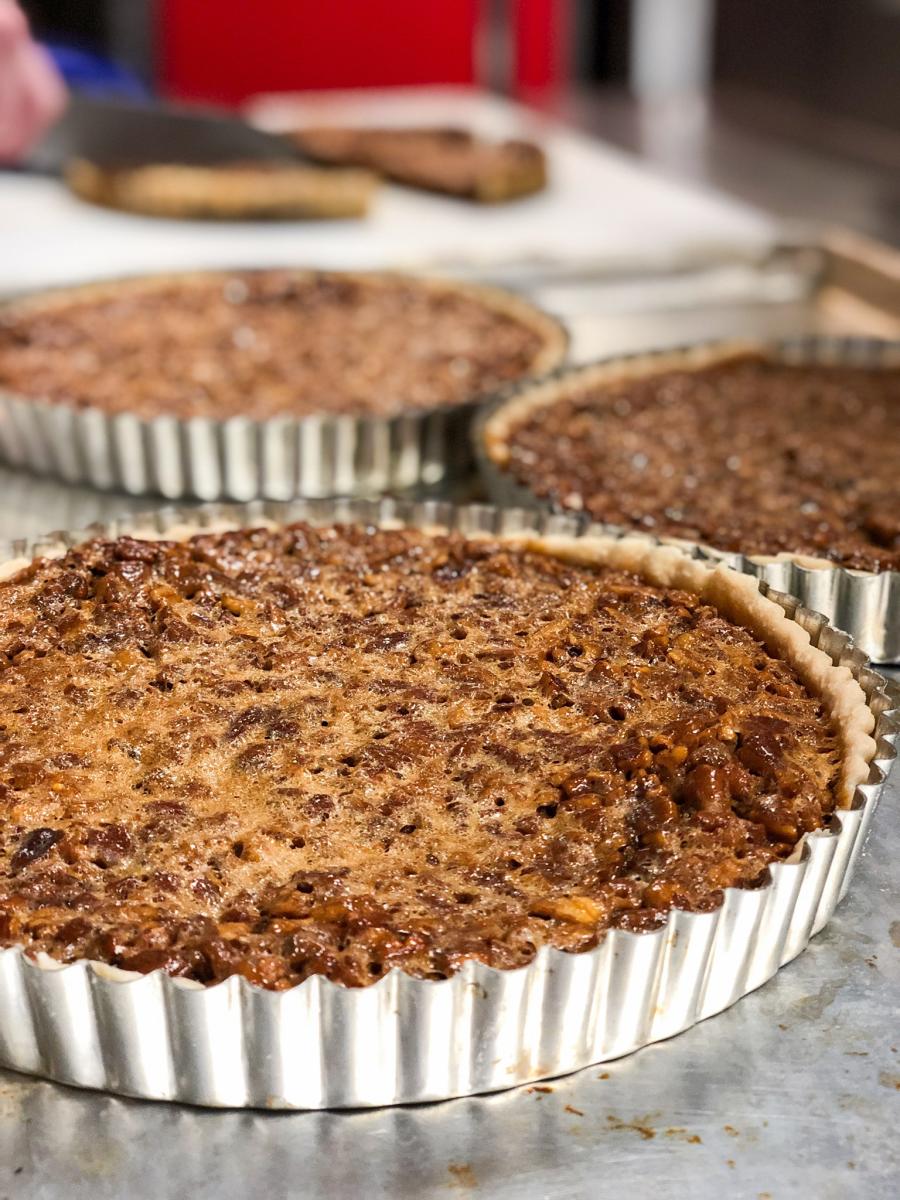 Char is introducing new holiday options to bring to your family's festivities this season! Each meal package includes your choice of meat, two sides and cornbread. Hors d'ouevres, salads and dessert are available to add to any meal package as well, because no meal is complete this season without a Char pecan pie! All items are packaged family-style. Pricing reflects meal packages for 4 people + they are also offering pricing per person for parties of 5 or more.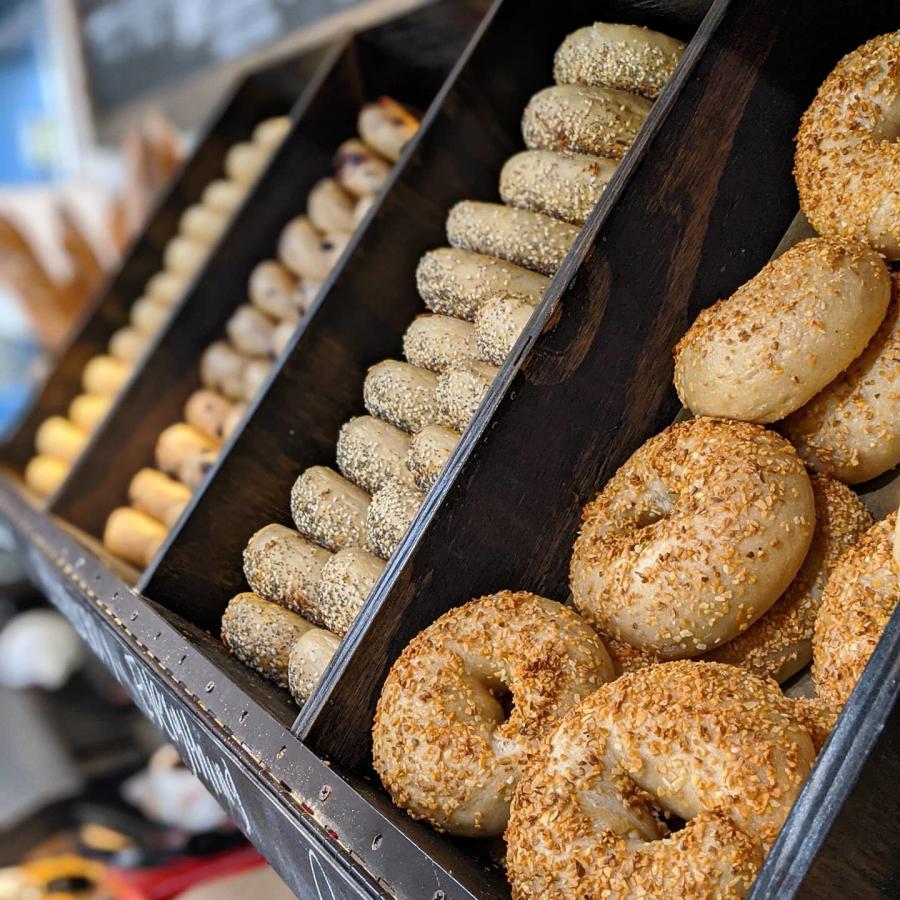 Canadian Bakin is offering a limited menu for this Thanksgiving. Get your order in before 6pm on Friday, November 20th. Pickup will be available either Tuesday, November 24th or Wednesday, November 25th between 10am and 3pm, depending on which you choose at checkout. Once they are "sold out" for pre-orders, they will no longer be able to accept pre-orders for the holiday. However, they WILL have our shelves stocked with bread available on a first-come, first-served basis as usual both days
Place your order at canadianbakinbread.com - Just click "Holiday Pre-Orders" in the nav bar.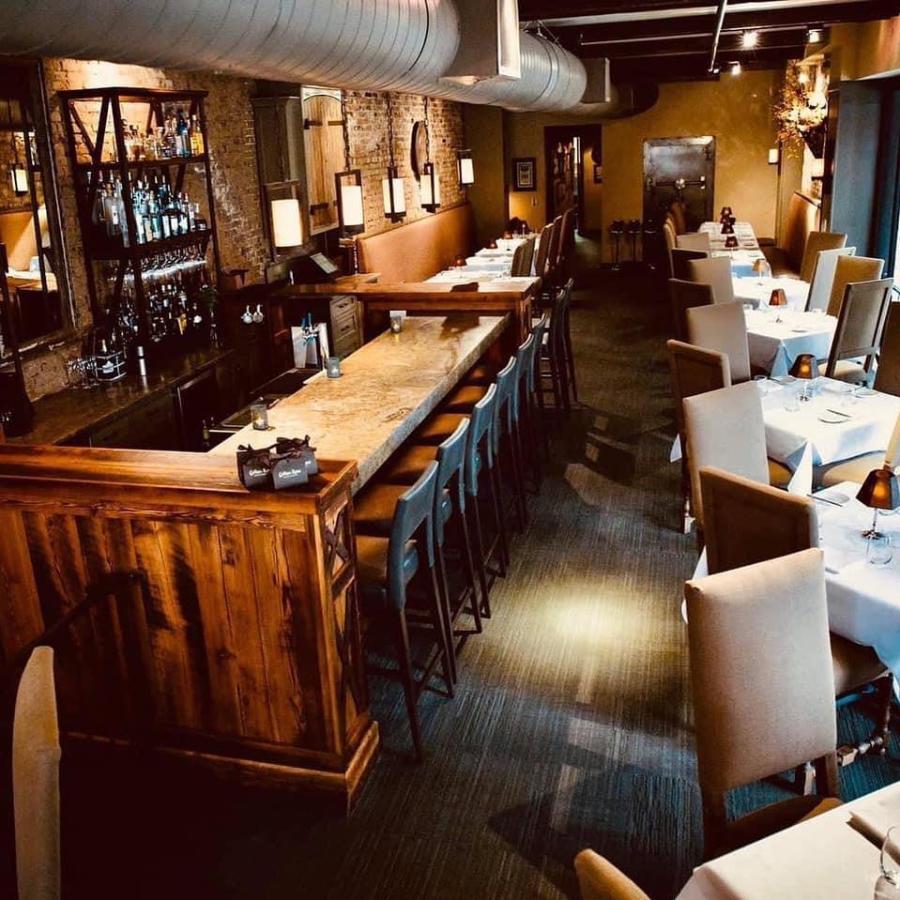 We invite you to celebrate in classic Southern style! Chef Boyce and the Cotton Row team will be whipping up an unforgettable three-course, prix fixe meal to please even the pickiest palate. Gather around their table for everything from traditional oven roasted Heritage Turkey to seasonal specialties like Pacific King Salmon, prime filet mignon and their signature braised black angus short ribs.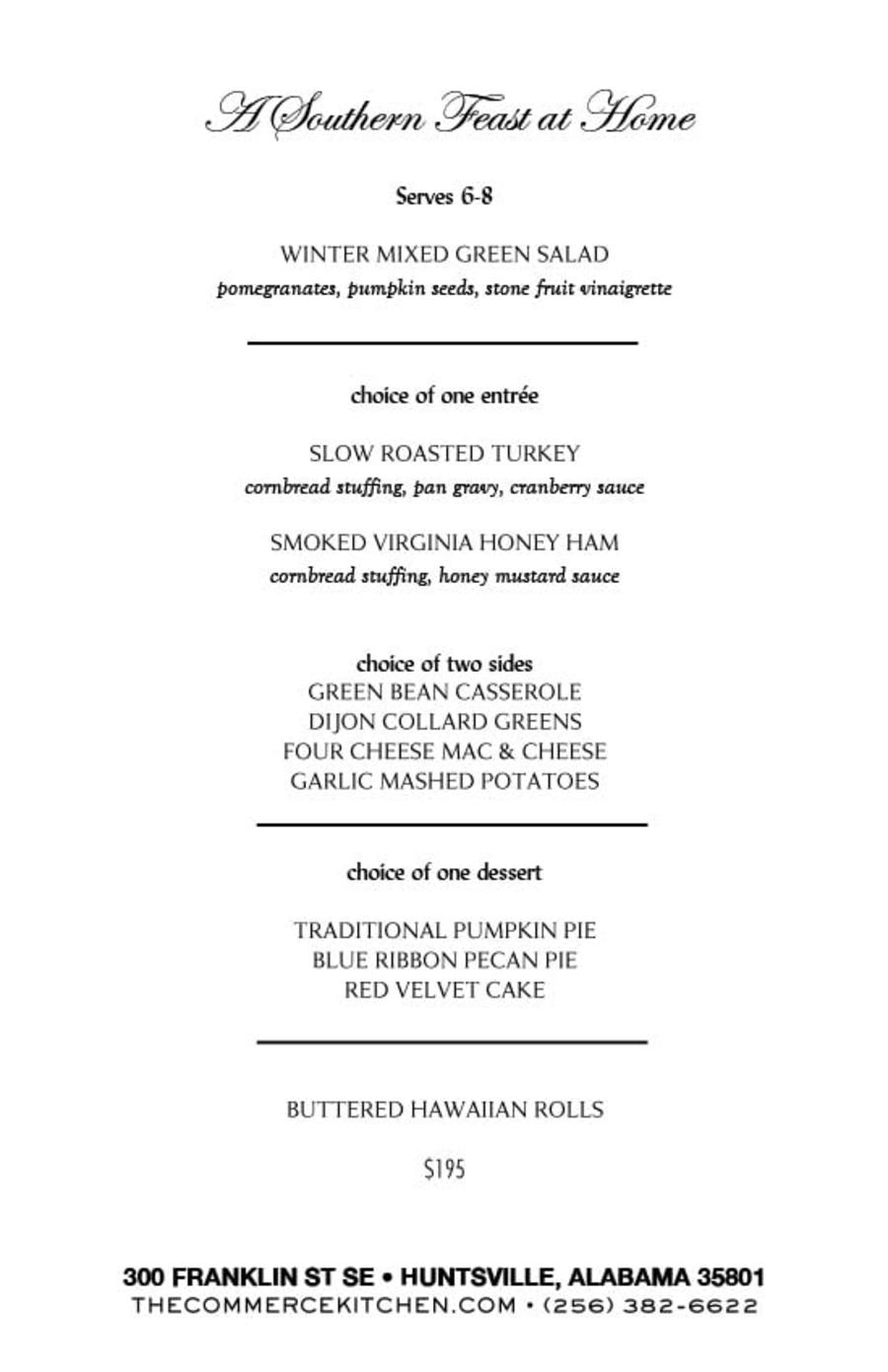 Enjoy Commerce Kitchen at home this Thanksgiving!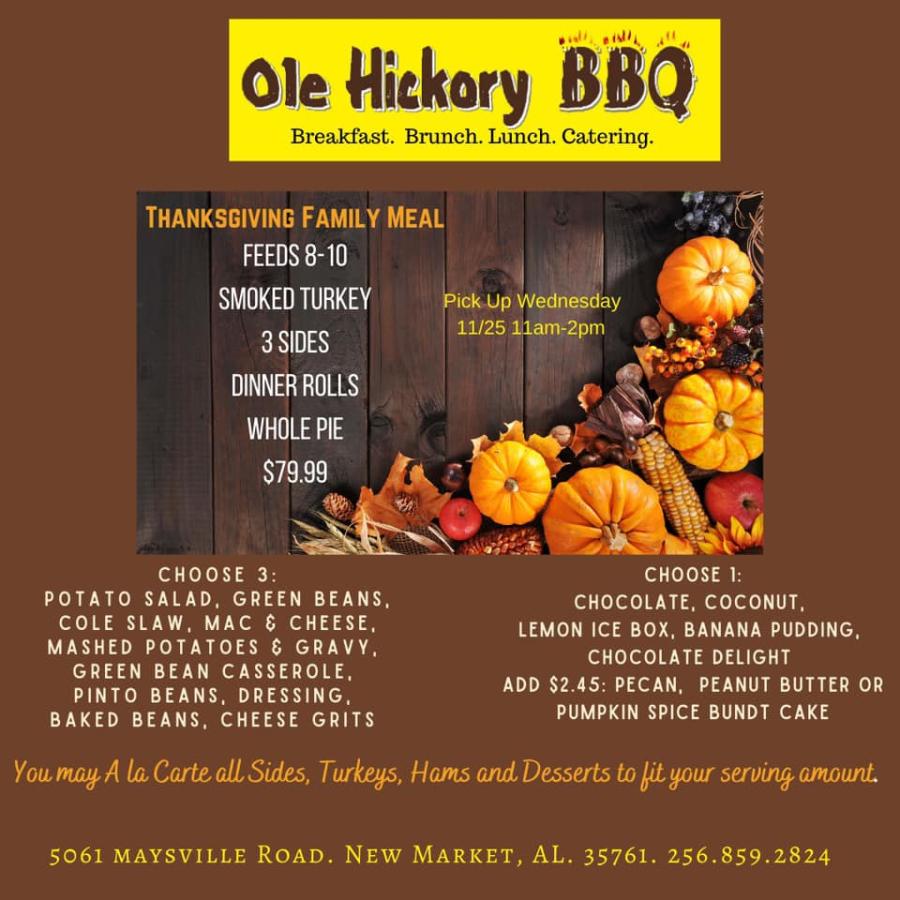 Ole Hickory BBQ is providing a Thanksgiving Family Meal this year. Along with your Hickory Smoked Turkey you will choose three side dishes and one dessert, all homemade. Meals also include dinner rolls. 
Pick up will be Wednesday November 25th 11am-2pm and you may order online at: www.olehickorybbq.org or call them at: 256-859-2824.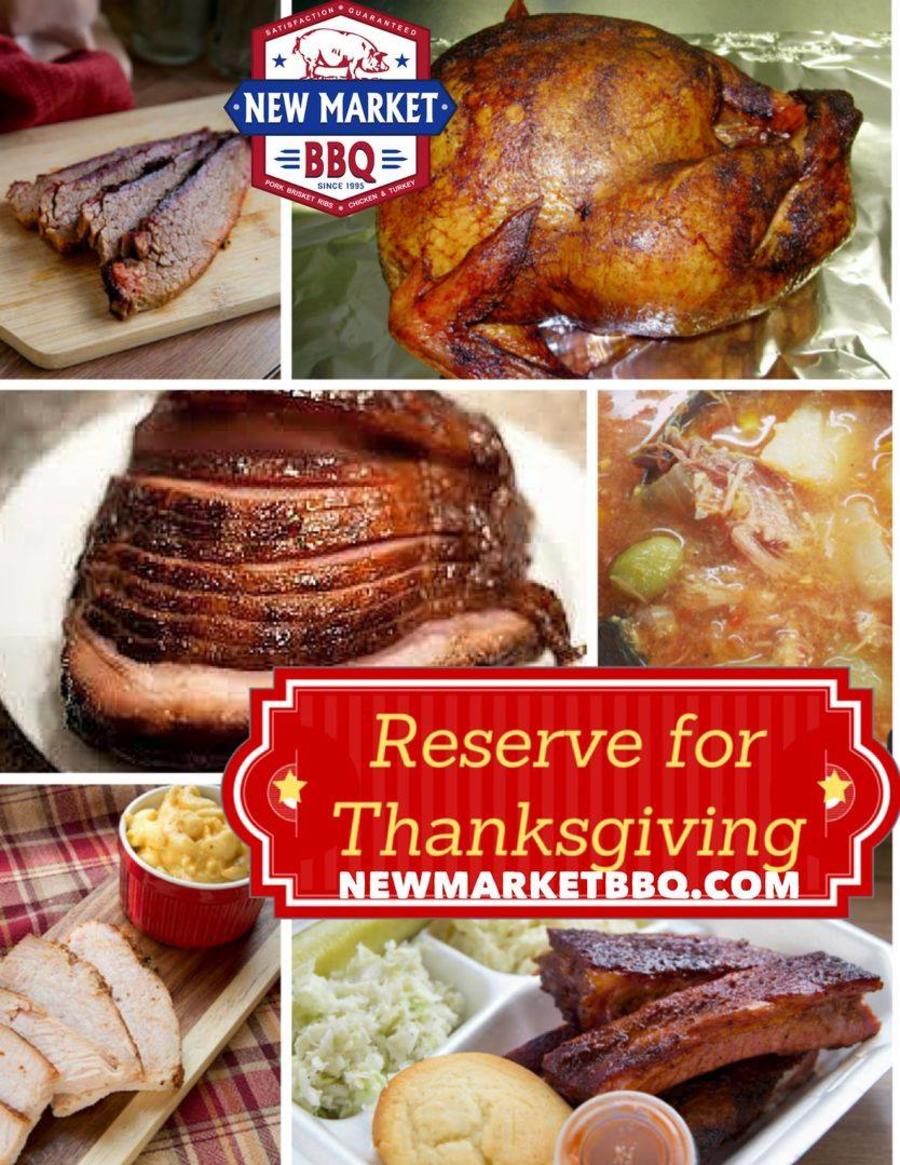 New Market BBQ is taking orders for Thanksgiving turkeys, hams, and all of their other menu items!  Full details are on their website at nmbbq.bz/thanksgivingpreorder.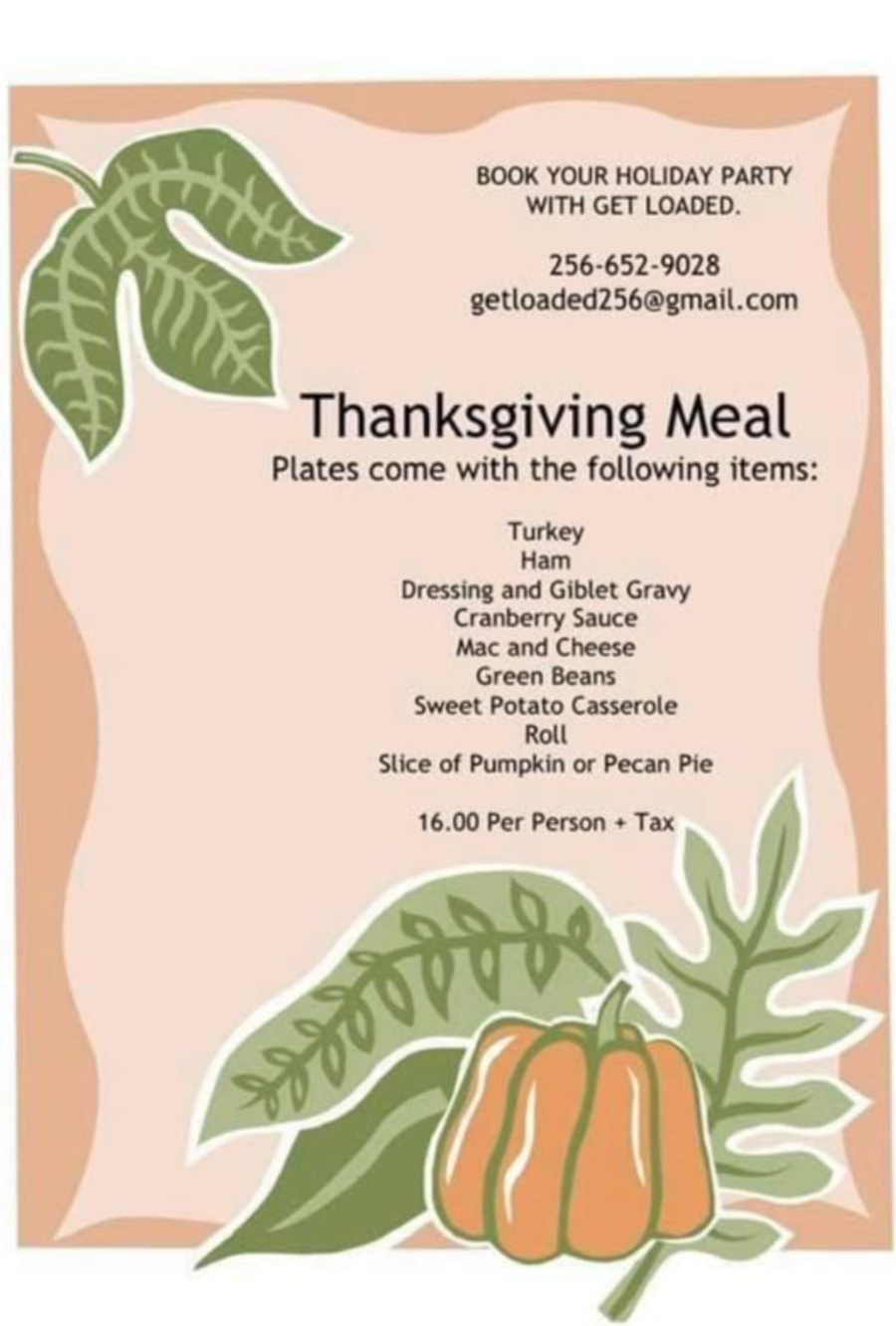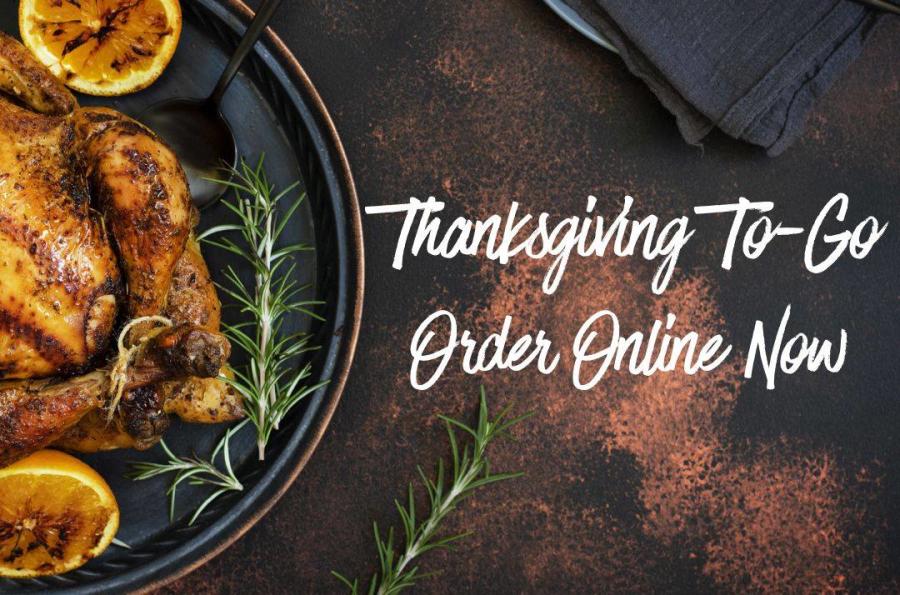 Mason Dixon will offer a prepared Thanksgiving meal for either 2 or 6. It will come fully cooked, with instructions for reheating. They will also have a wide variety of desserts and breakfast options to choose from.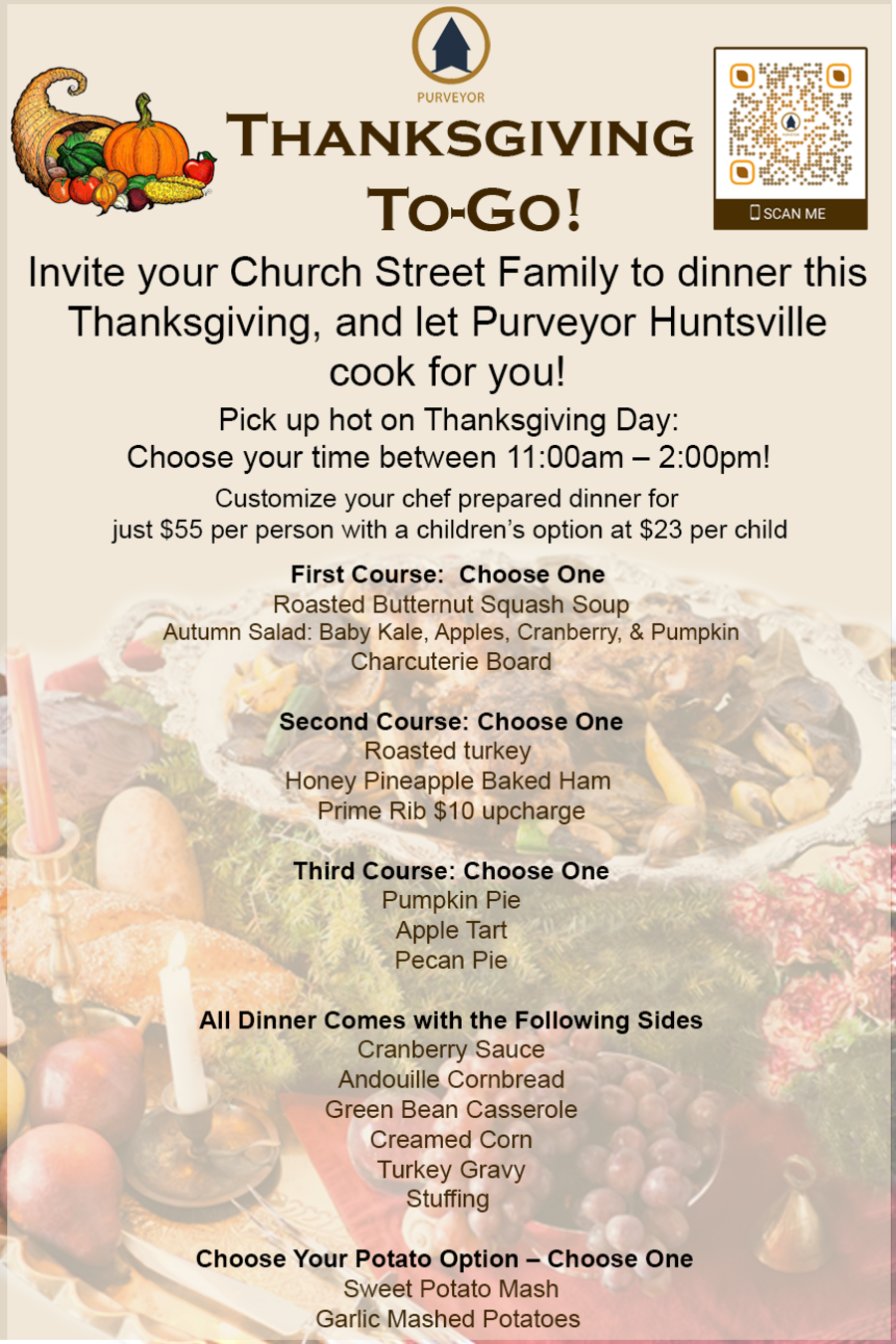 Don't forget to invite your Church Street Family to Thanksgiving dinner this year! Purveyor is offering a curbside chef-prepared Thanksgiving dinner for pickup with all the fixings, for just $55 a person.
Order online and pick up on Thanksgiving day- Thursday the 26th- any time between 11am-2pm. *Add-on a children's meal available for just $23 per child.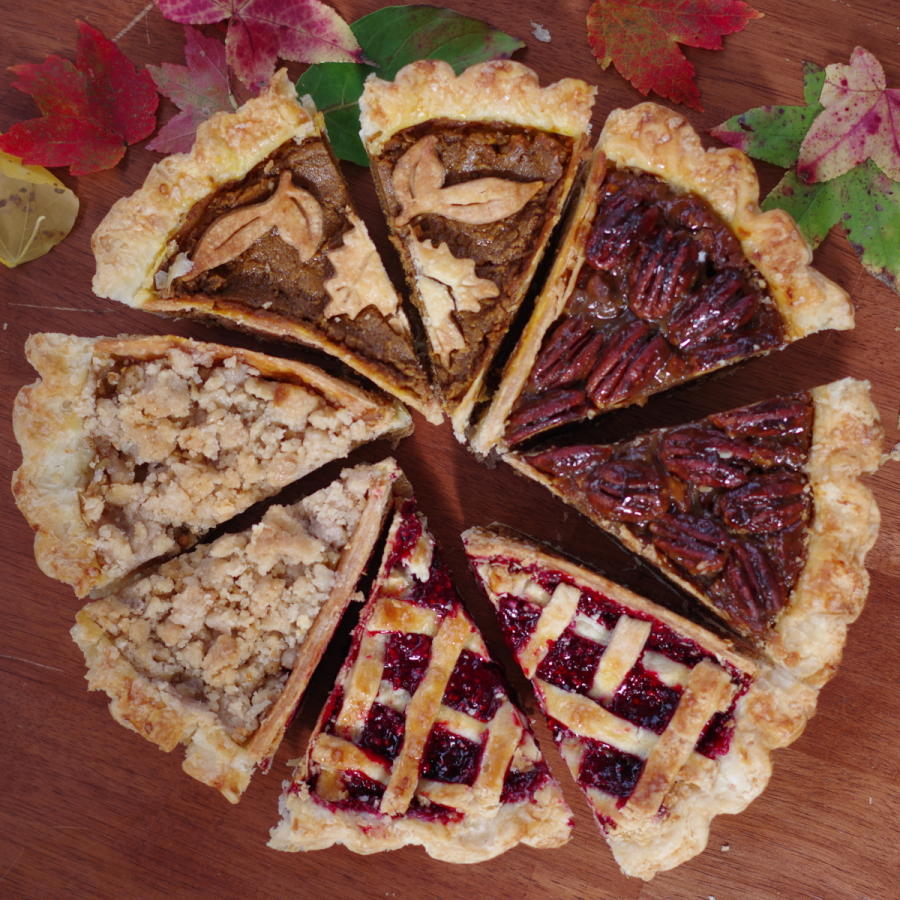 When you can't decide...Diversipie! A crispy, flaky, all-butter crust surrounds classic pecan, velvety pumpkin, delightfully tart raspberry, and comforting apple crumble pie. Order by: November 18.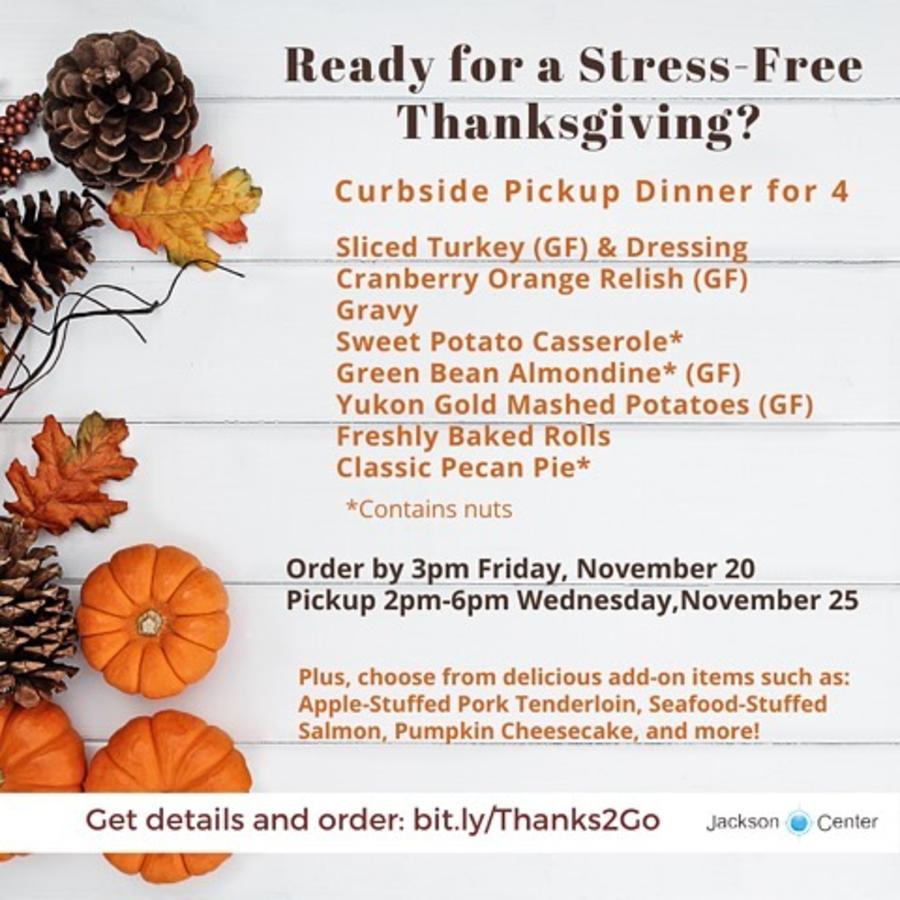 Order by Friday, November 20, 3 pm and pick up 2 pm - 5 pm the day before Thanksgiving, November 25, at the Jackson Center. Items will be ready for you to heat and serve! Heating instructions will be included.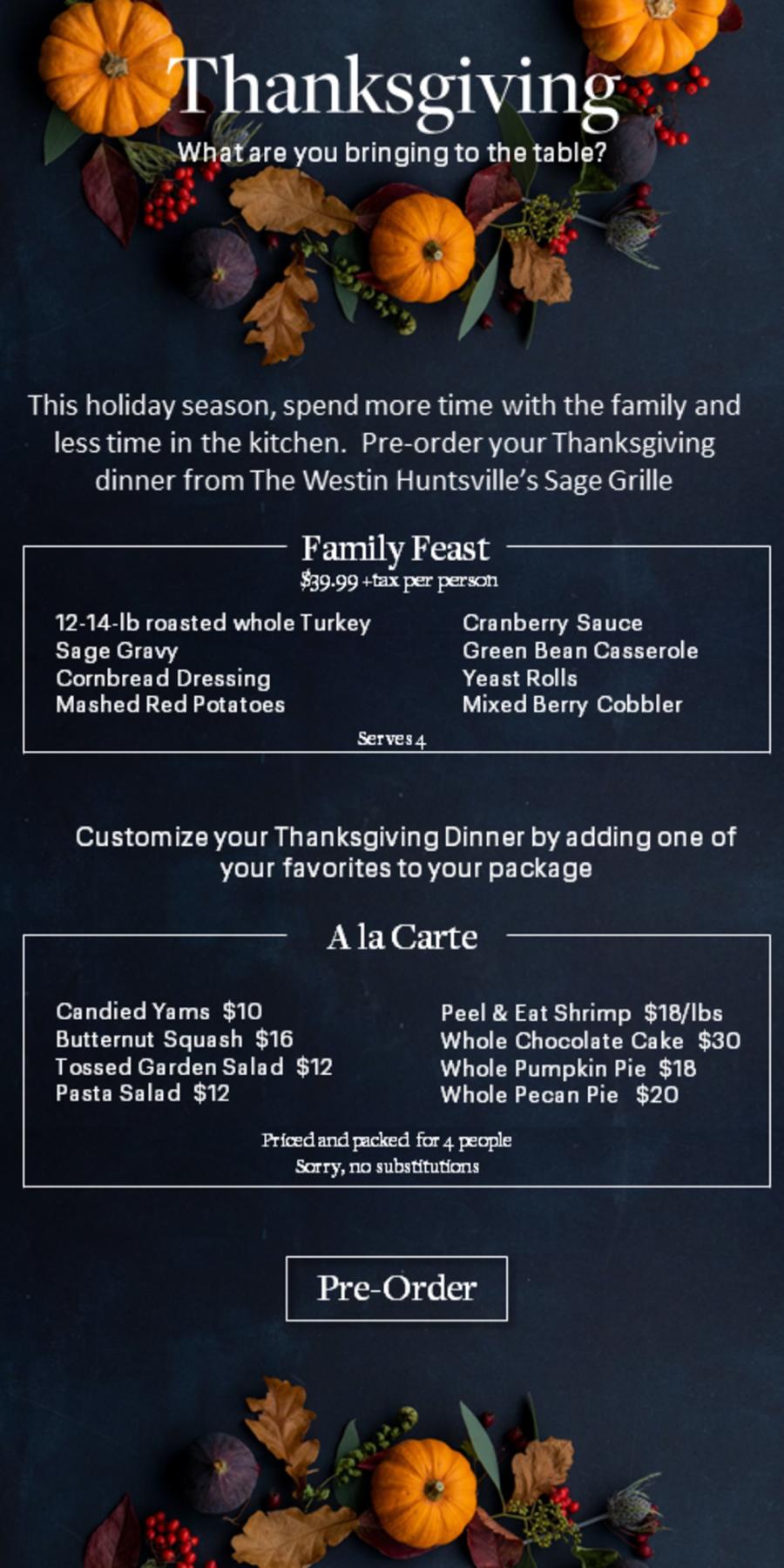 This Thanksgiving, spend more time with family and less time in the kitchen! Bring The Westin Huntsville's annual Thanksgiving dinner to the table! For pre-ordering information, please click here or e-mail Thanksgiving@westinhuntsville.com.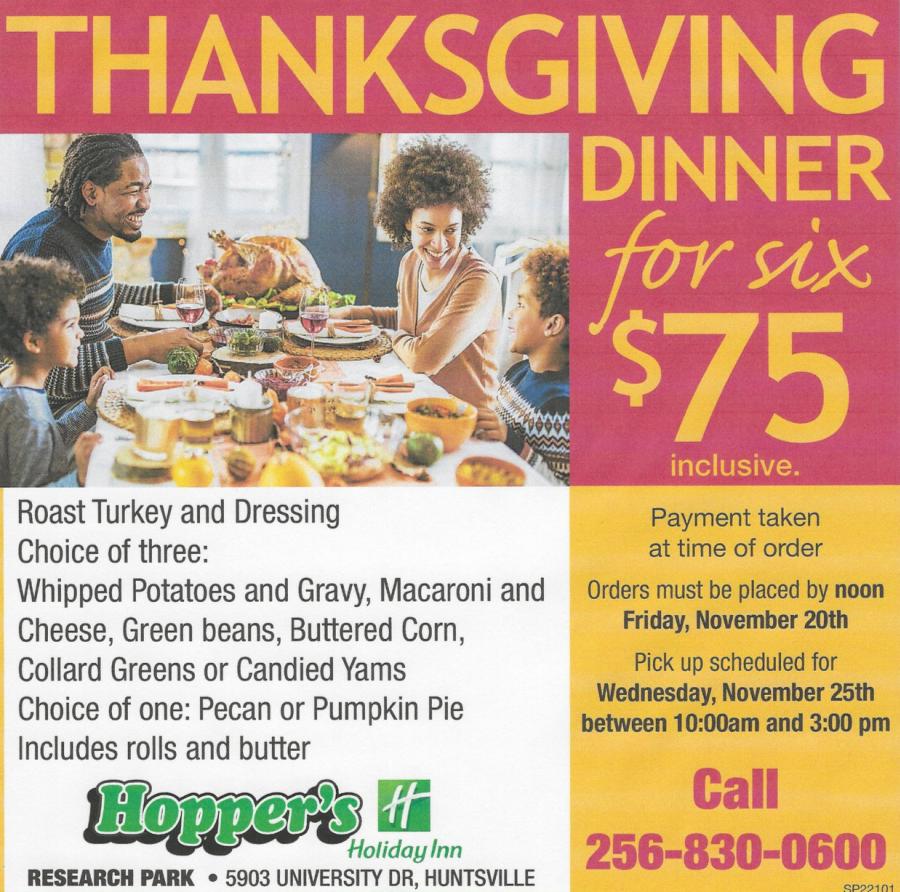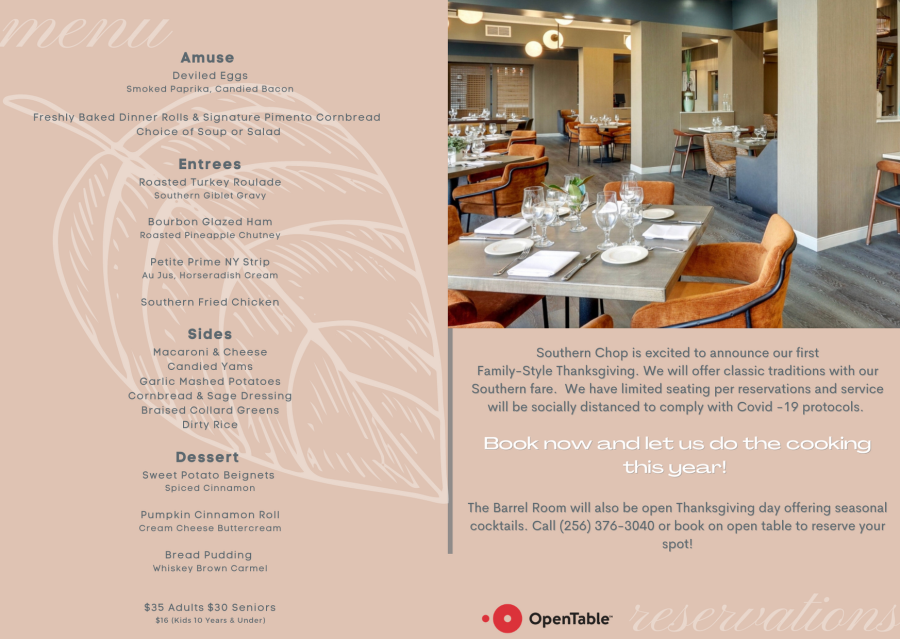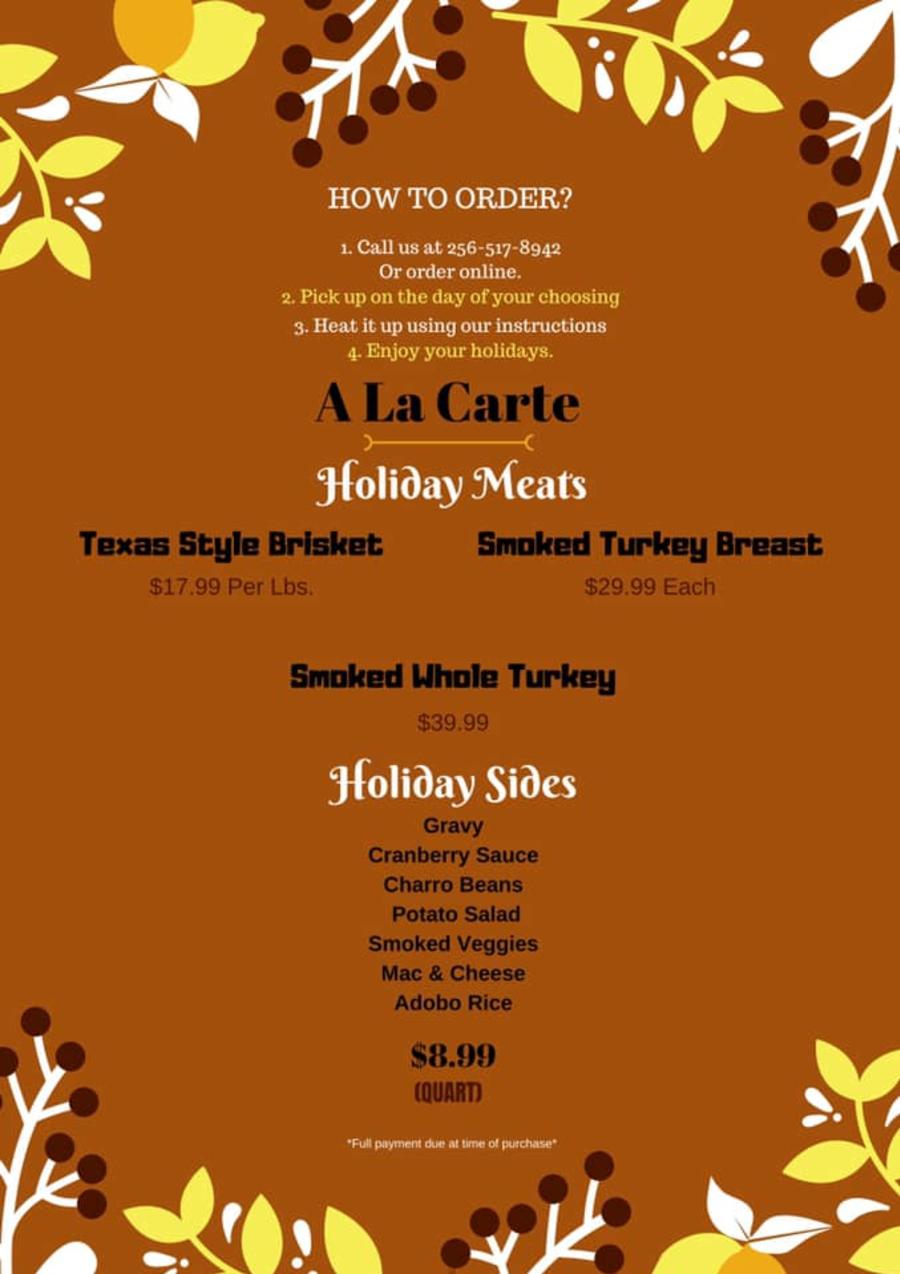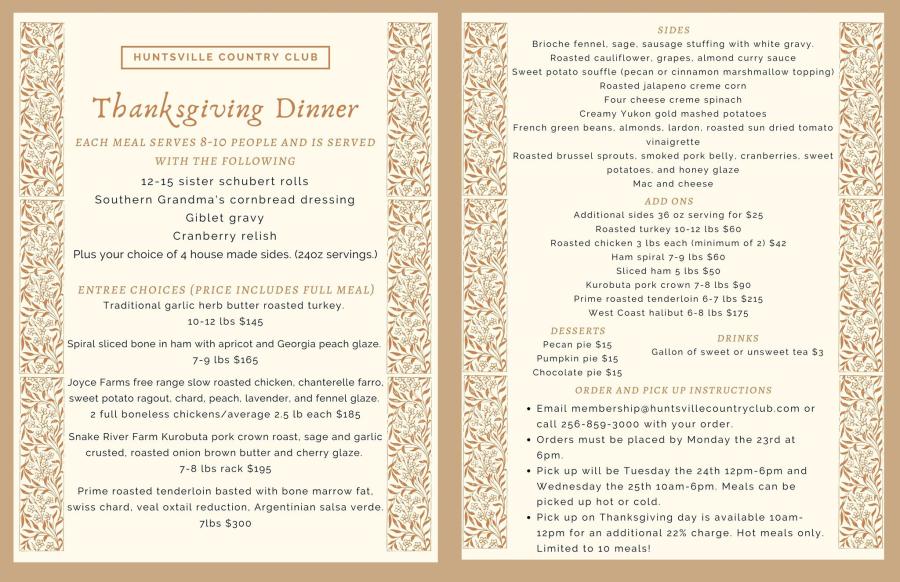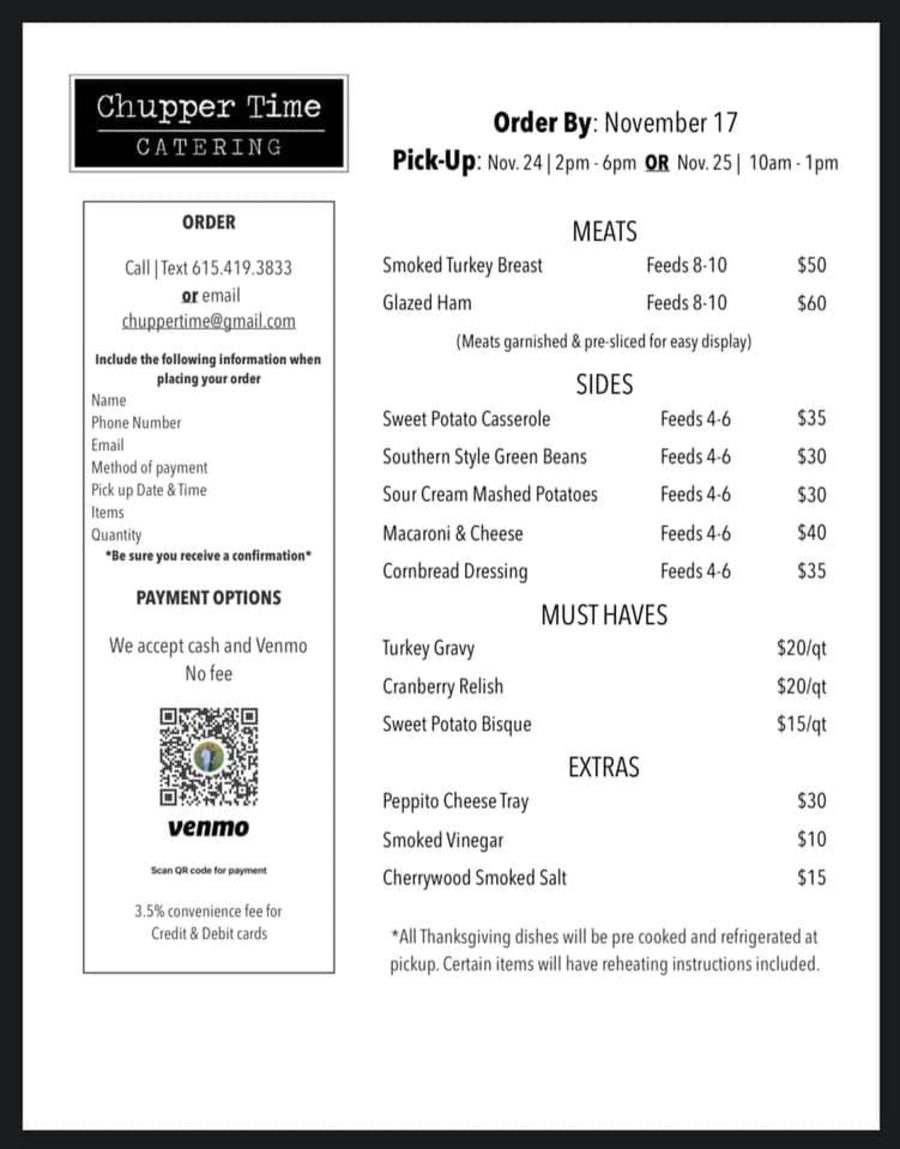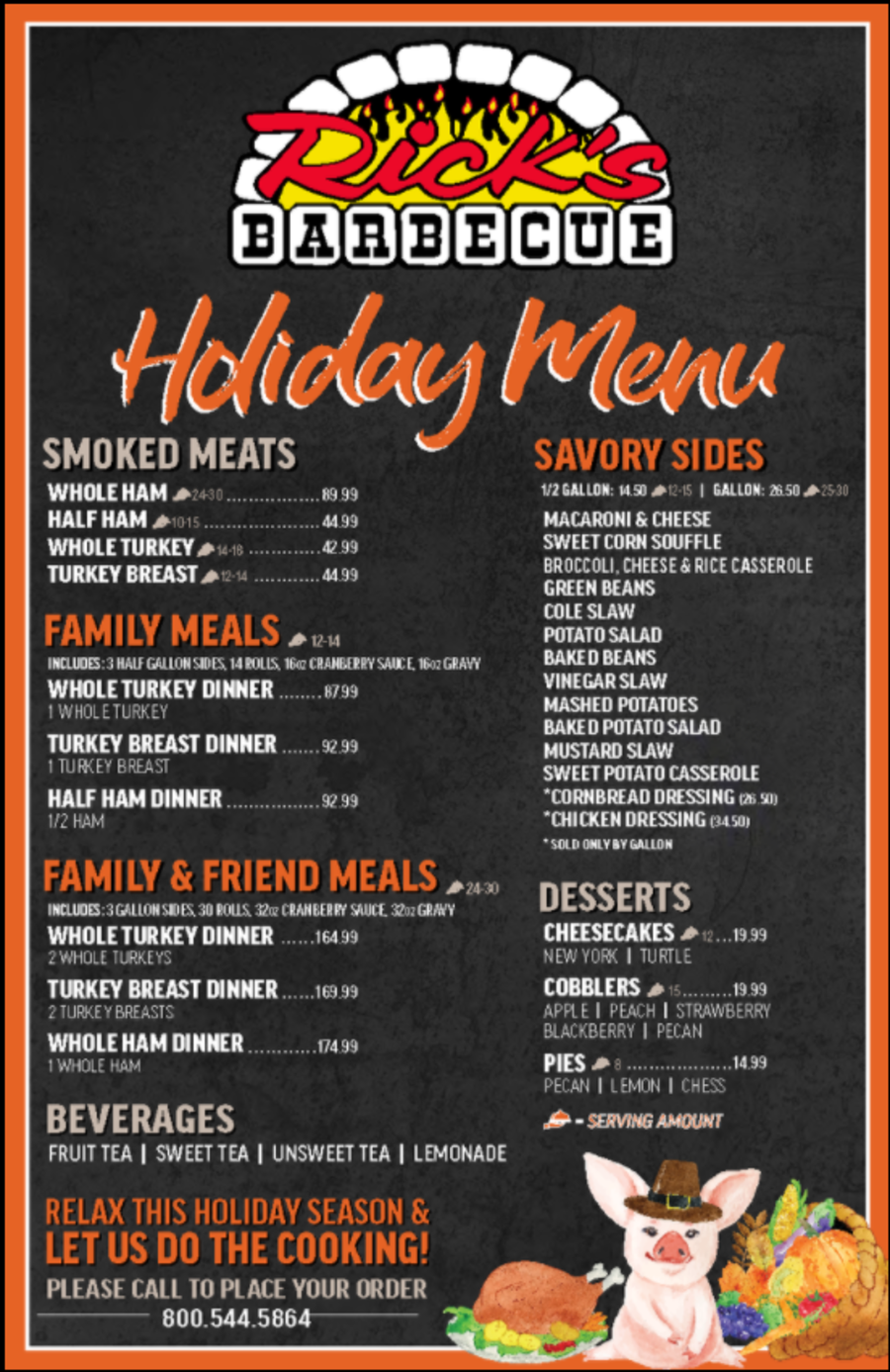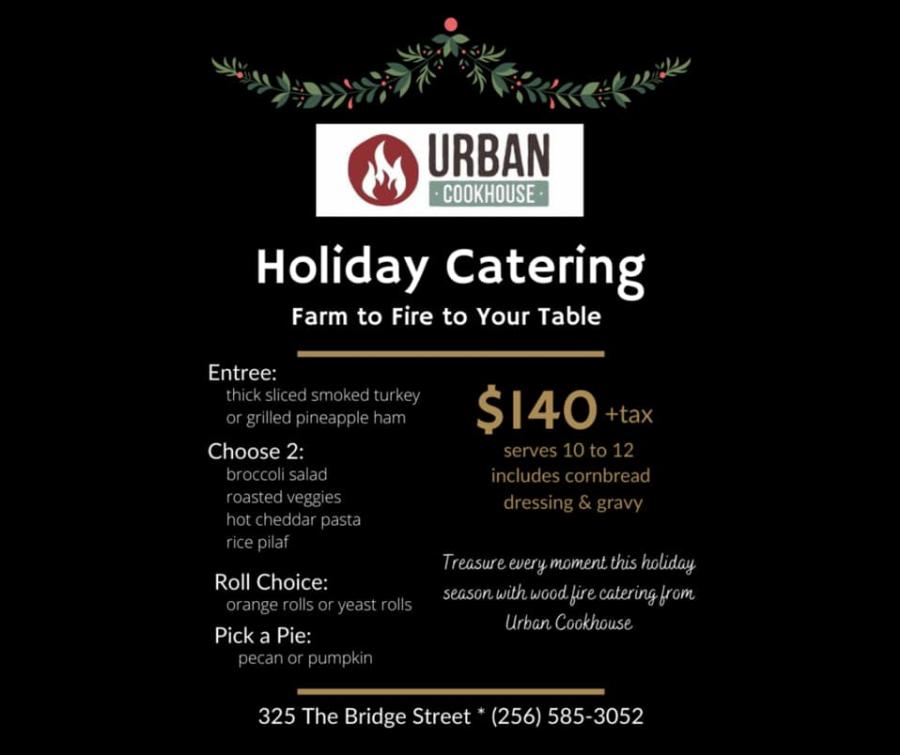 Order by Tuesday the week of Thanksgiving for pickup on Wednesday. Available ready to eat for office parties any time. Call them at 256-585-3052.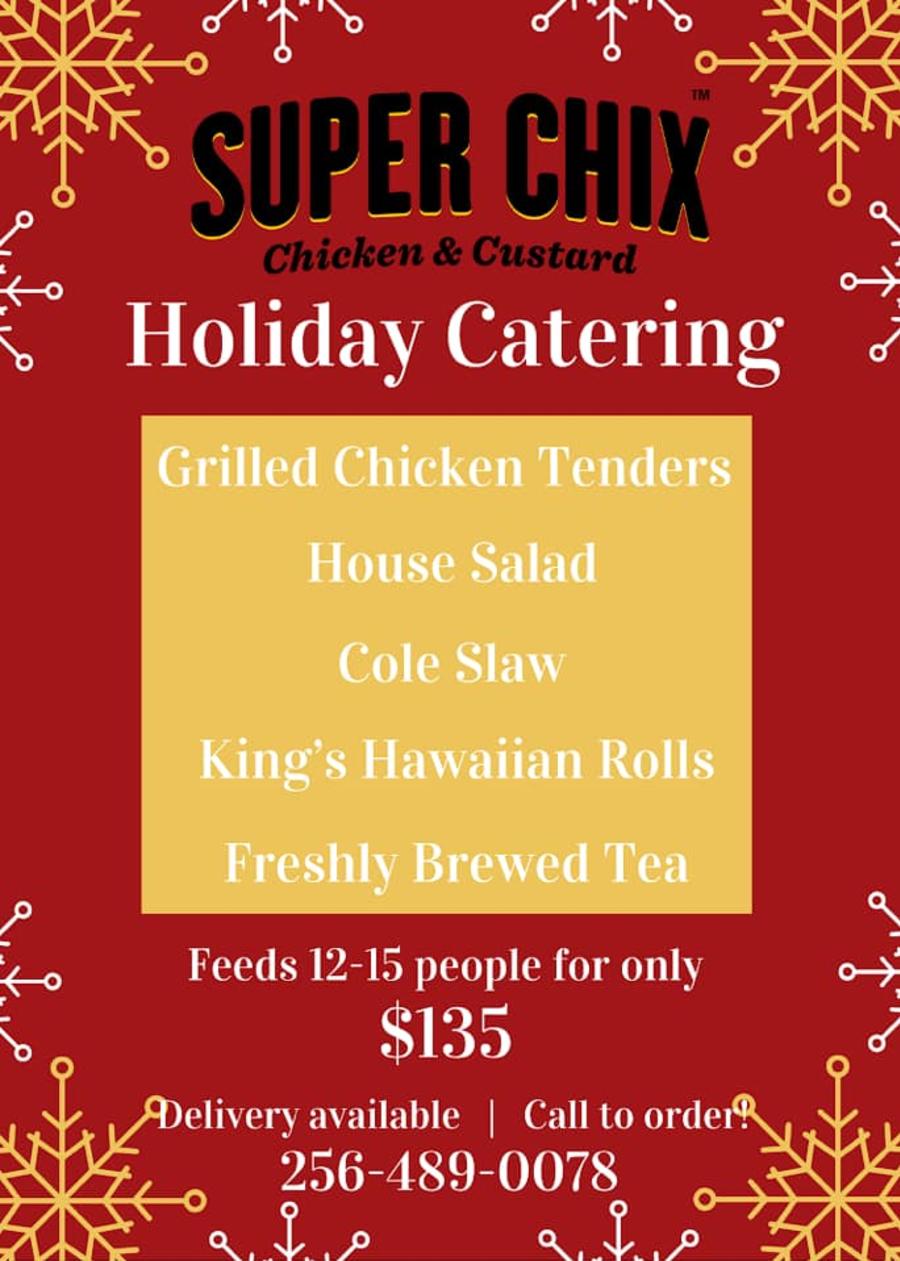 Super Chix will be offering dine in, take out, and curbside throughout the holidays. It can only be ordered through the store directly by calling them.