This Thanksgiving, treat yourself, support our restaurants, and enjoy some delicious eats by getting one of these Thanksgiving meals to-go. If we missed any, let us know in the comments, and we'll get them added. 
Many of these deals must be placed in advance. Please connect directly with the restaurants offering the deals for more information. Happy Thanksgiving from our table to yours!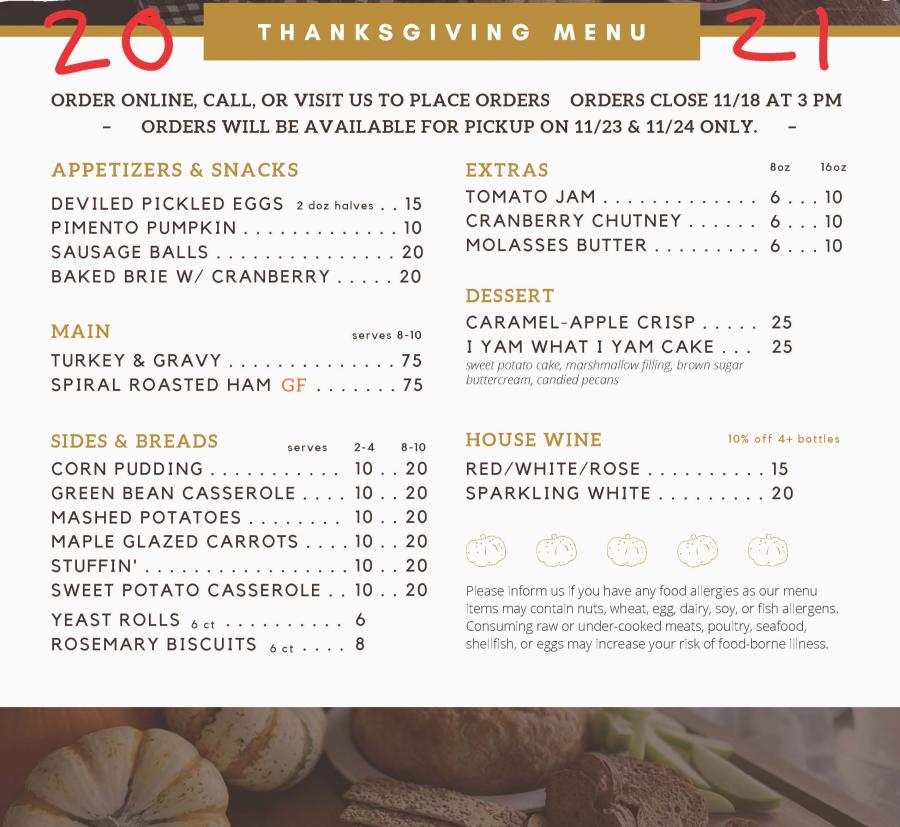 Good Company is your local Cafe serving family-favorite Thanksgiving items to take home for your gathering, big or small!  Orders close Thursday November 18 at 2:00pm! While you're there for pick up, don't forget to grab a gift card and check out our gift bundles for the foodie in your fam this Holiday Season!  Keep up with the latest on South Huntsville's Hidden Gem at www.goodcompany-cafe.com.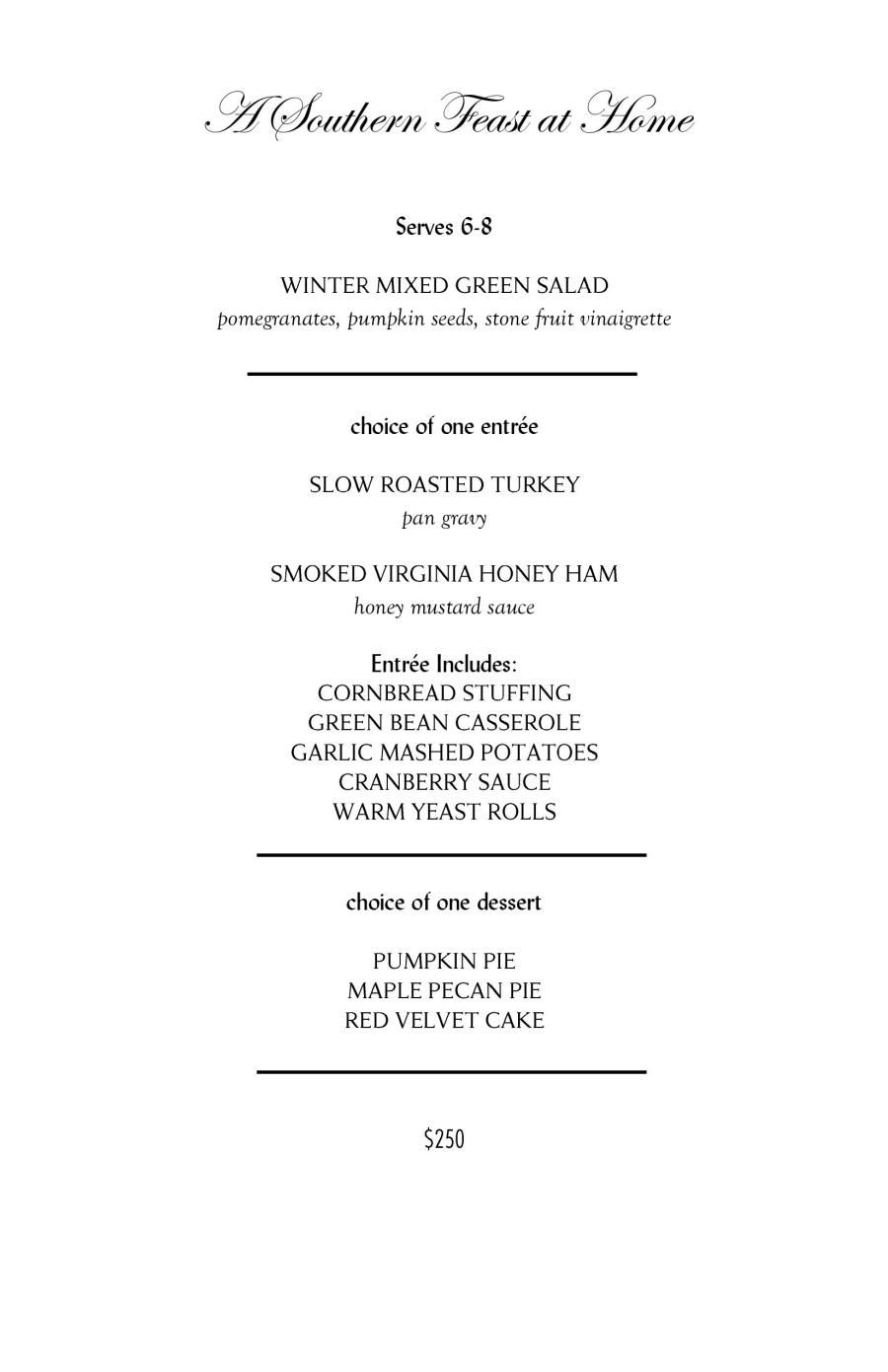 Enjoy Chef Boyce's meals at home this Thanksgiving!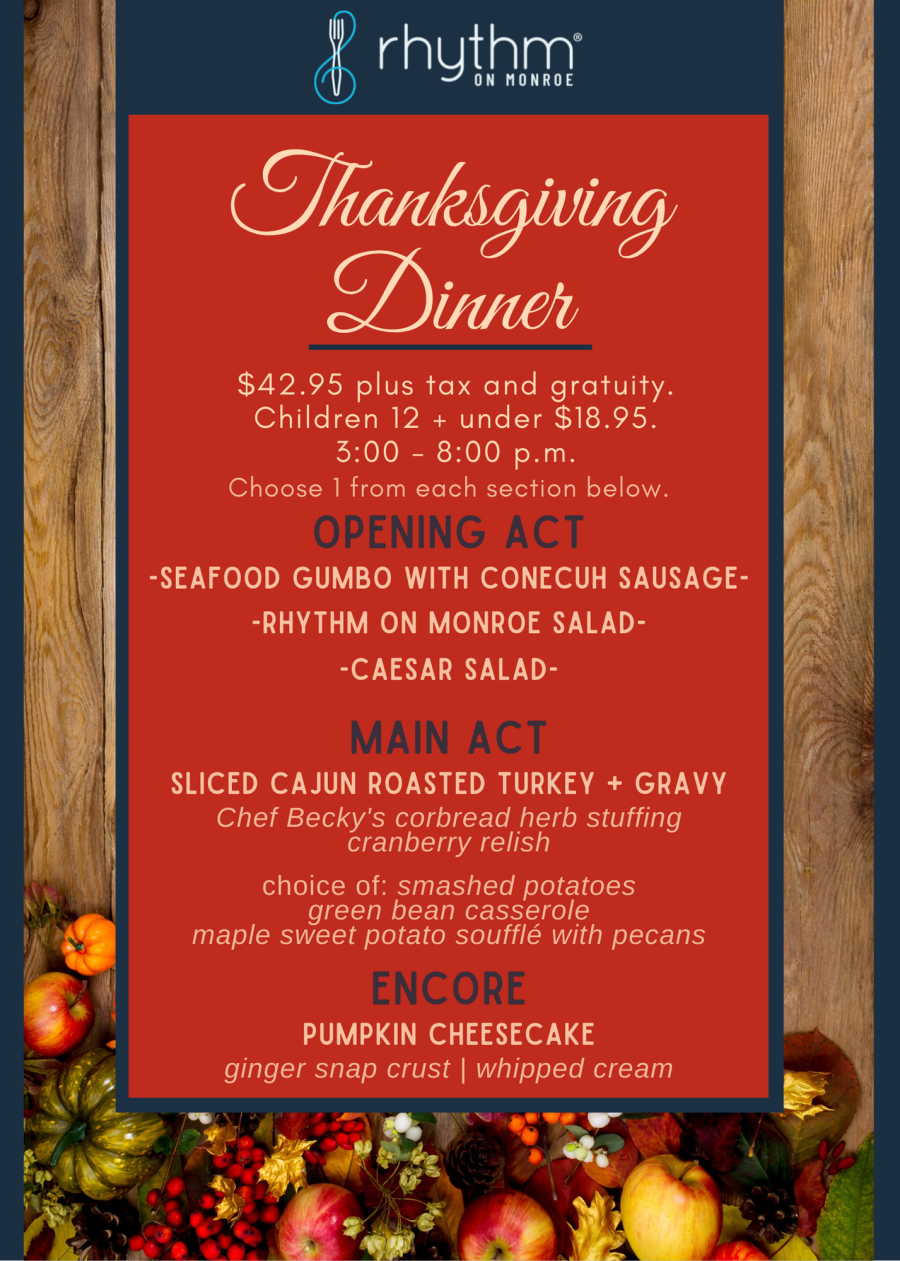 Reservations are encouraged. Happening 3 pm - 8 pm Thanksgiving Day.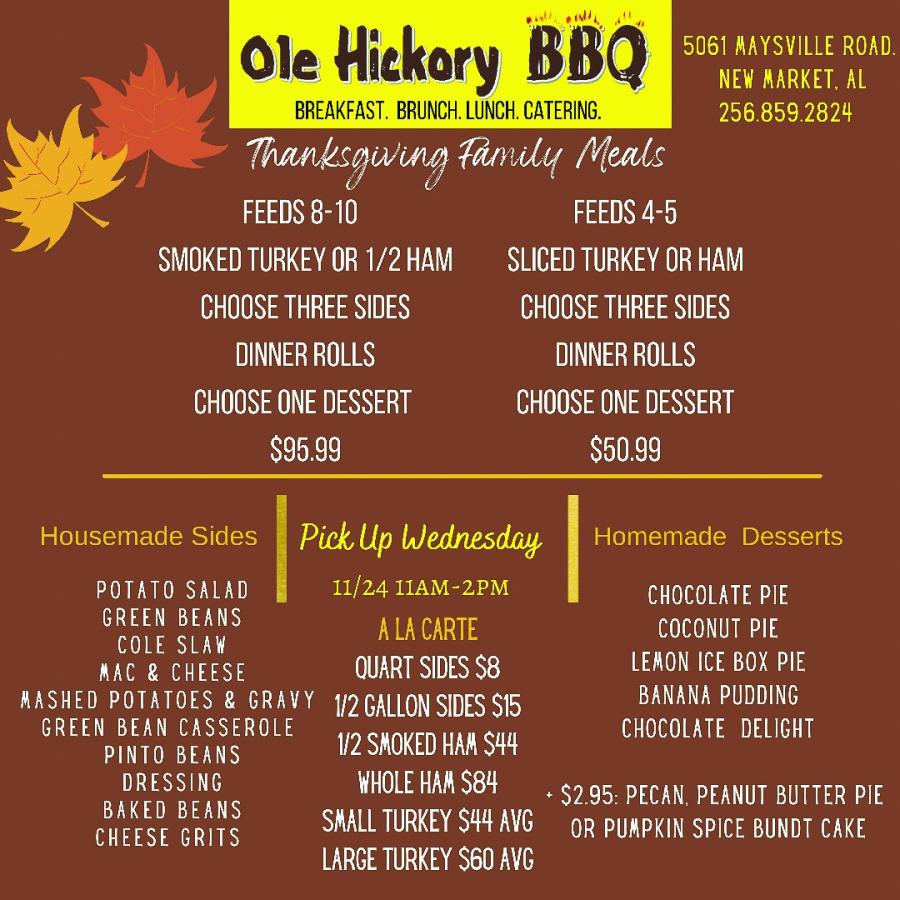 Ole Hickory BBQ is providing a Thanksgiving Family Meal this year. Along with your Hickory Smoked Turkey you can choose three side dishes and one dessert, all homemade. Meals also include dinner rolls. 
Pick up will be Wednesday and you may order online at www.olehickorybbq.org or call them at: 256-859-2824.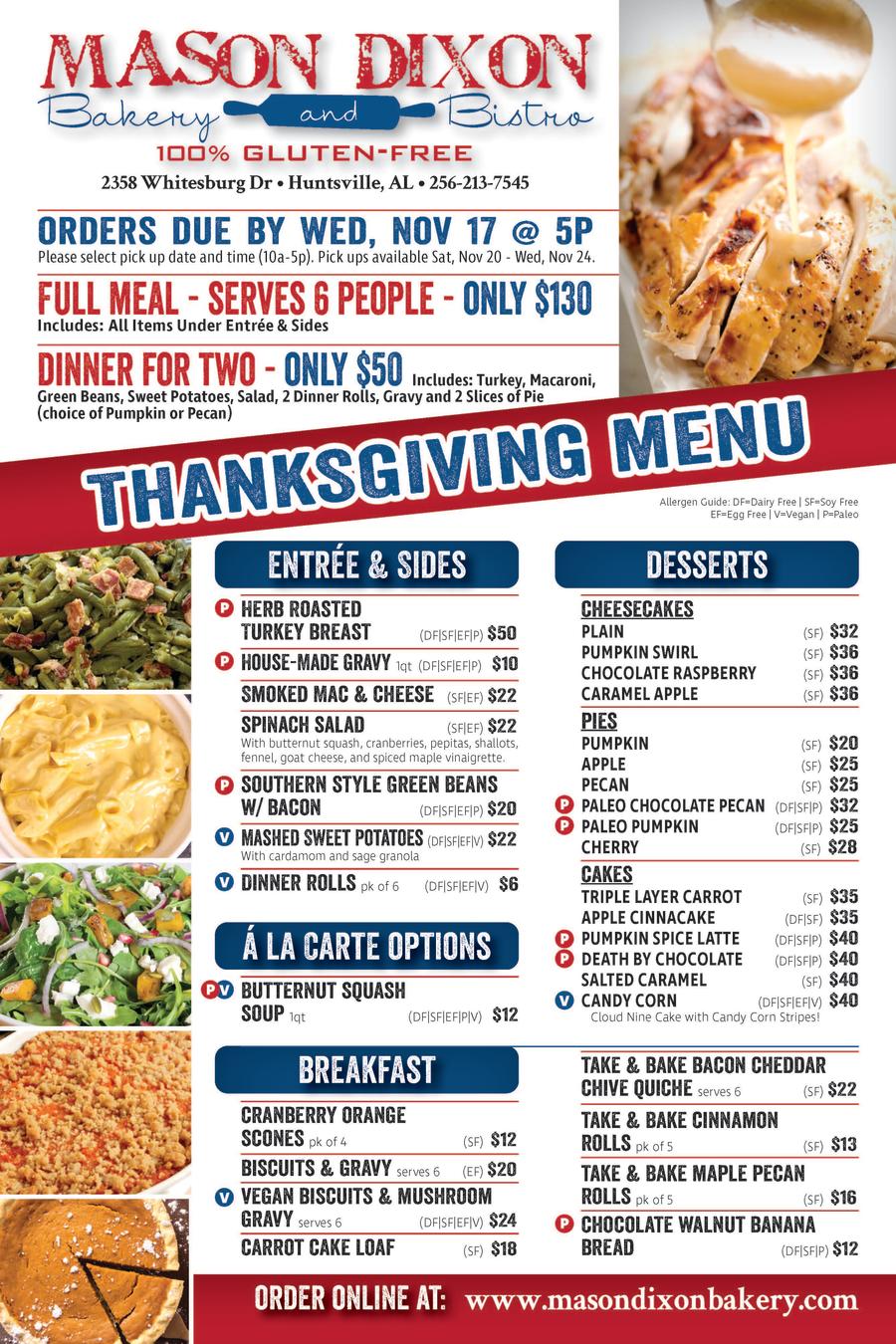 Mason Dixon will offer a prepared Thanksgiving meal for either 2 or 6. It will come fully cooked, with instructions for reheating. They will also have a wide variety of desserts and breakfast options to choose from.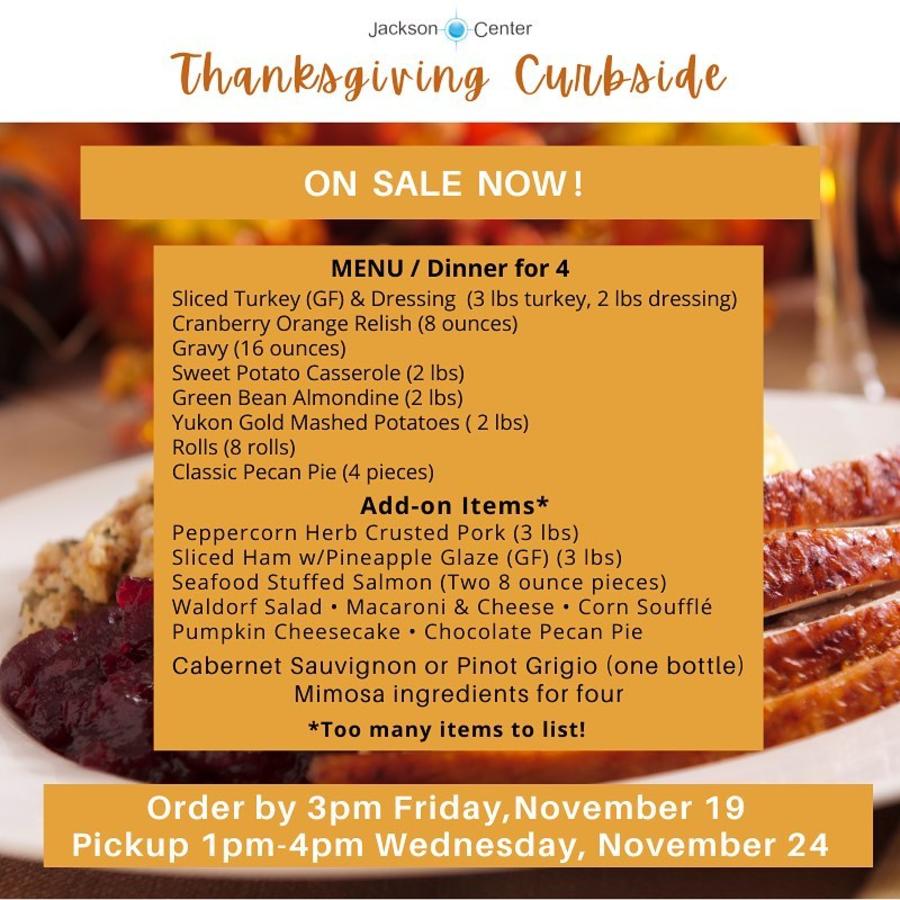 Order by Friday, November 19, 3 pm and pick up 2 pm - 5 pm the day before Thanksgiving, November 24, at the Jackson Center. Items will be ready for you to heat and serve! Heating instructions will be included.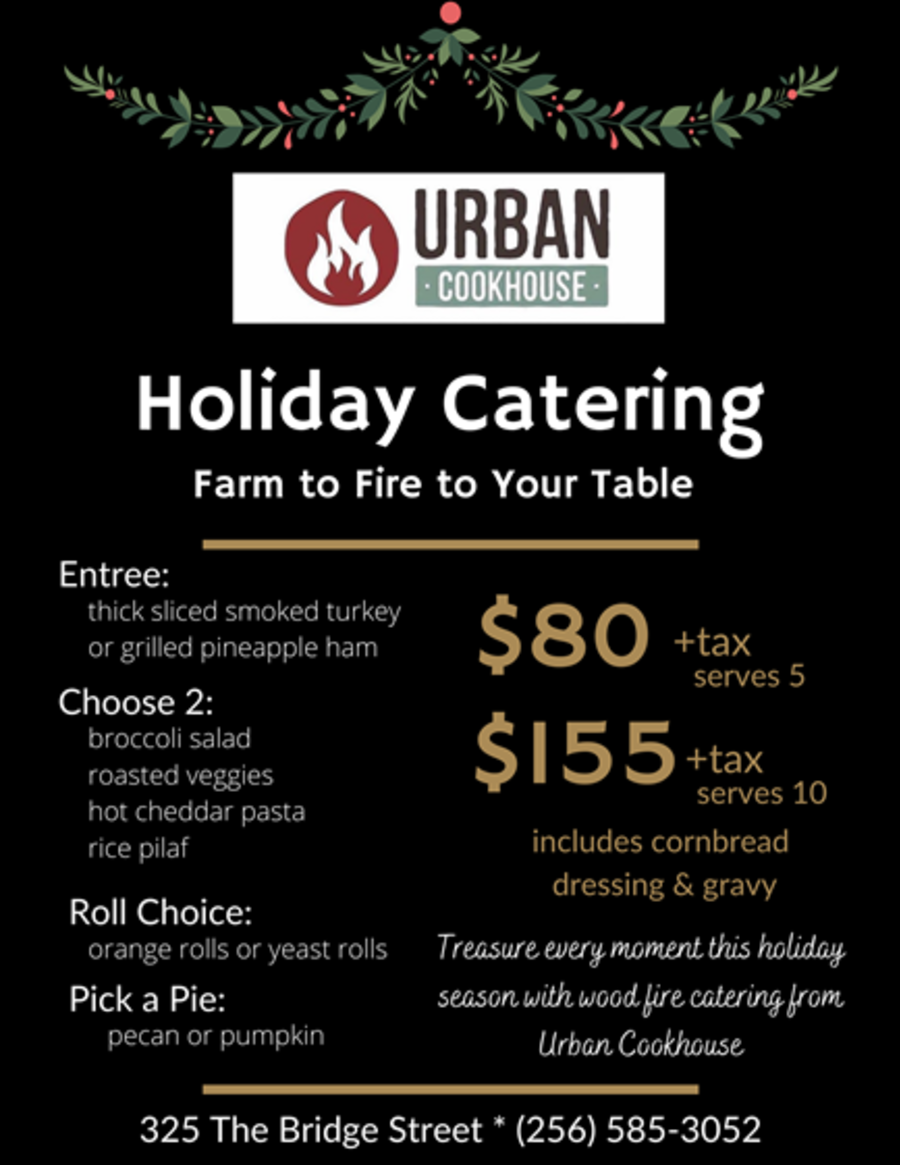 Order by Tuesday the week of Thanksgiving for pickup on Wednesday. Available ready to eat for office parties any time. Call them at 256-585-3052.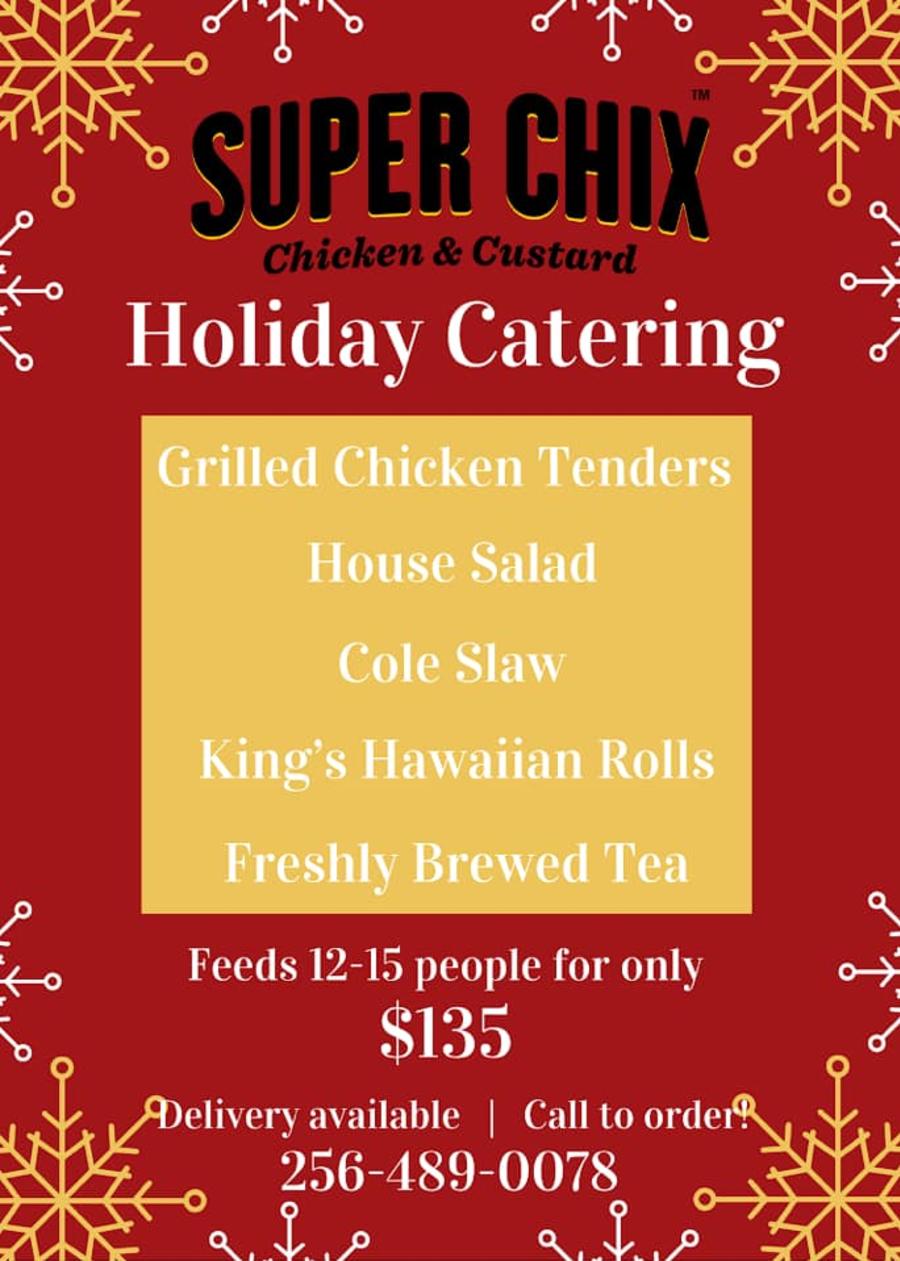 Super Chix will be offering dine in, take out, and curbside throughout the holidays. It can only be ordered through the store directly by calling them.
The Veggie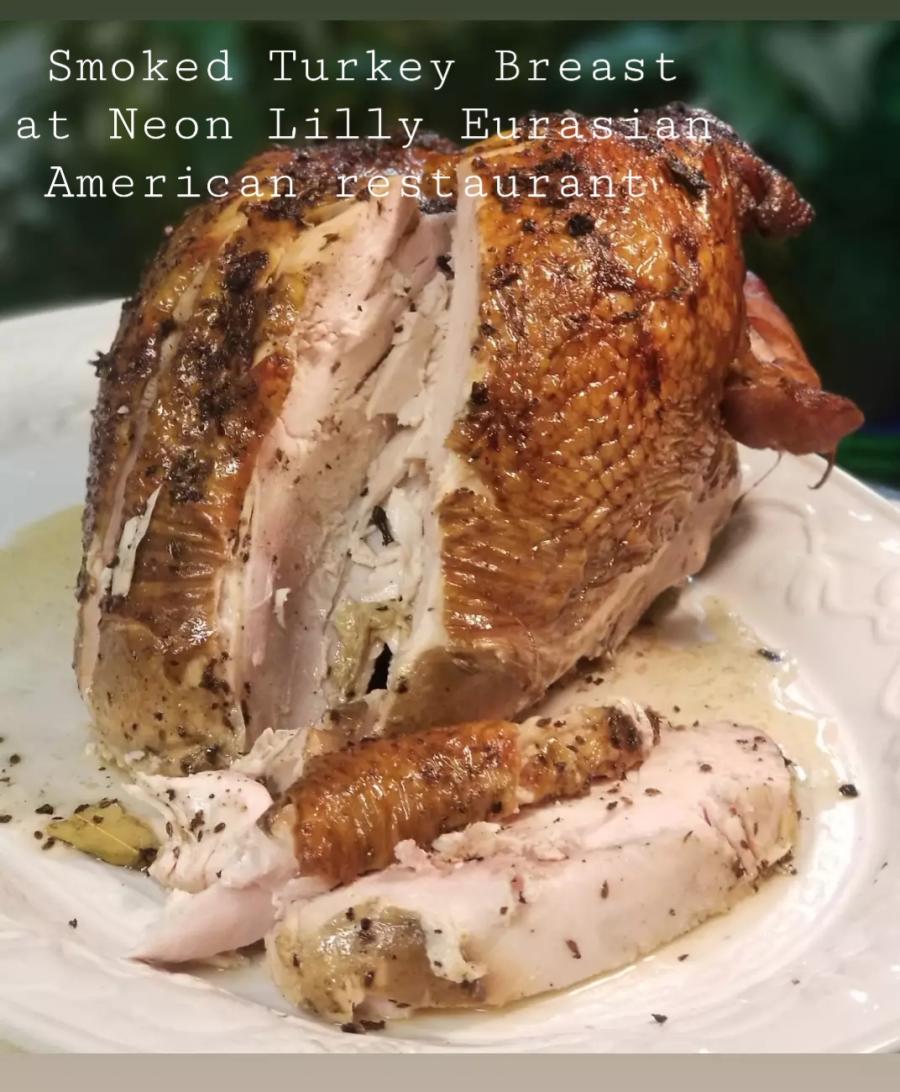 Turkey breast $29, pastrami $19/lb, kielbasa $15/lb.  Potato Romanov (baked, shredded, mixed with cheese, sour cream and baked again). Buckwheat, traditional stuffing, sauerkraut, hot sauces.