In today's changing environment, pickup and to-go orders are a must. Spend more time focused on positive things and less time in the kitchen. No shopping, no crowds, no mess, no hassle! Here are several vegan-friendly restaurants serving up fast and ready meals on the fly. They are ready to take your order!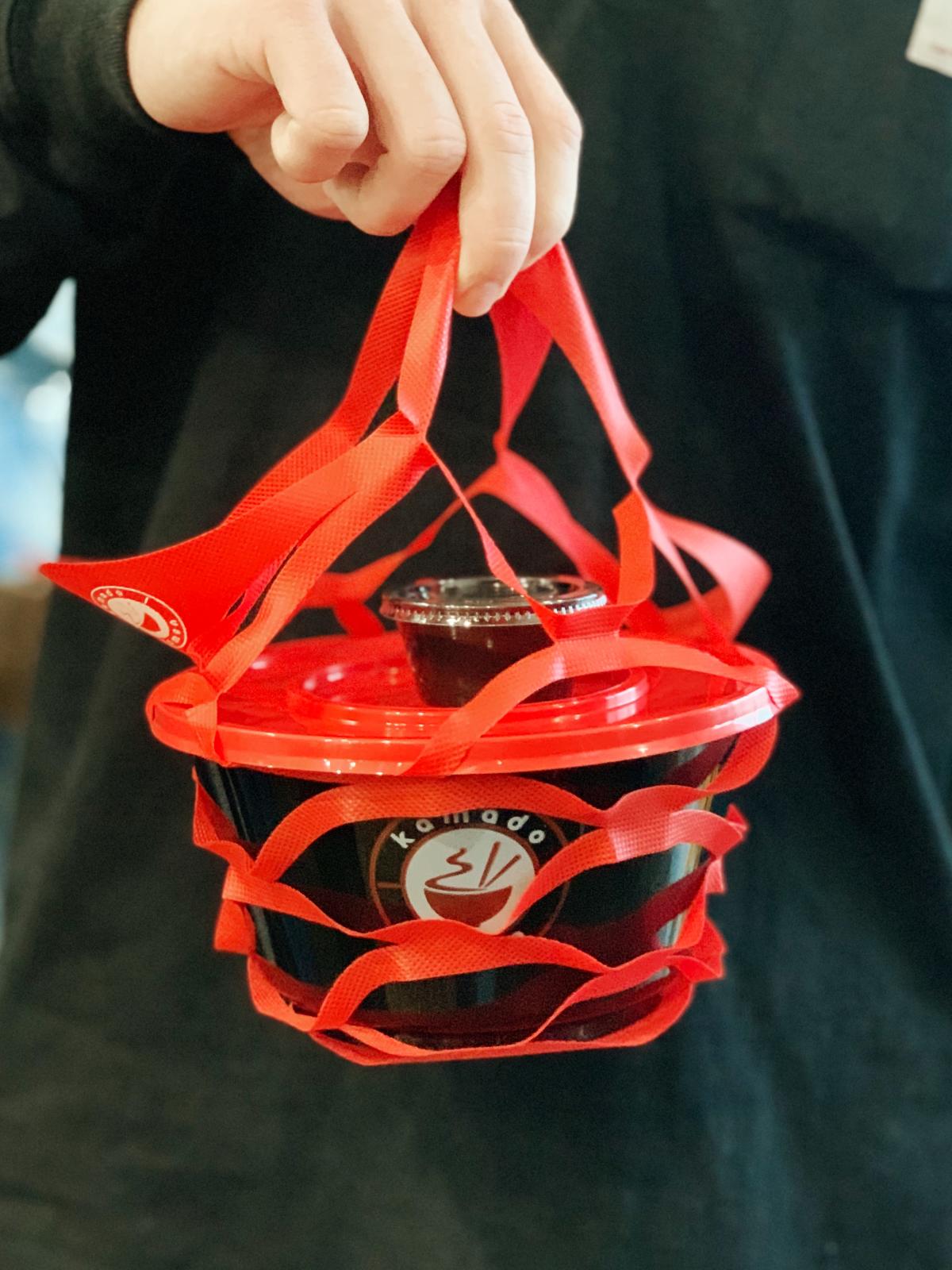 Located inside Stovehouse, Kamado Ramen is Huntsville's authentic Japanese ramen restaurant. You can order takeaway in their special net to-go bags. Go for the vegetable ramen, it is made with vegan broth topped with wood ear mushrooms, corn, bean sprouts, bamboo shoots, and kale noodles (ask for no egg). Appetizer options include edamame and seaweed salad.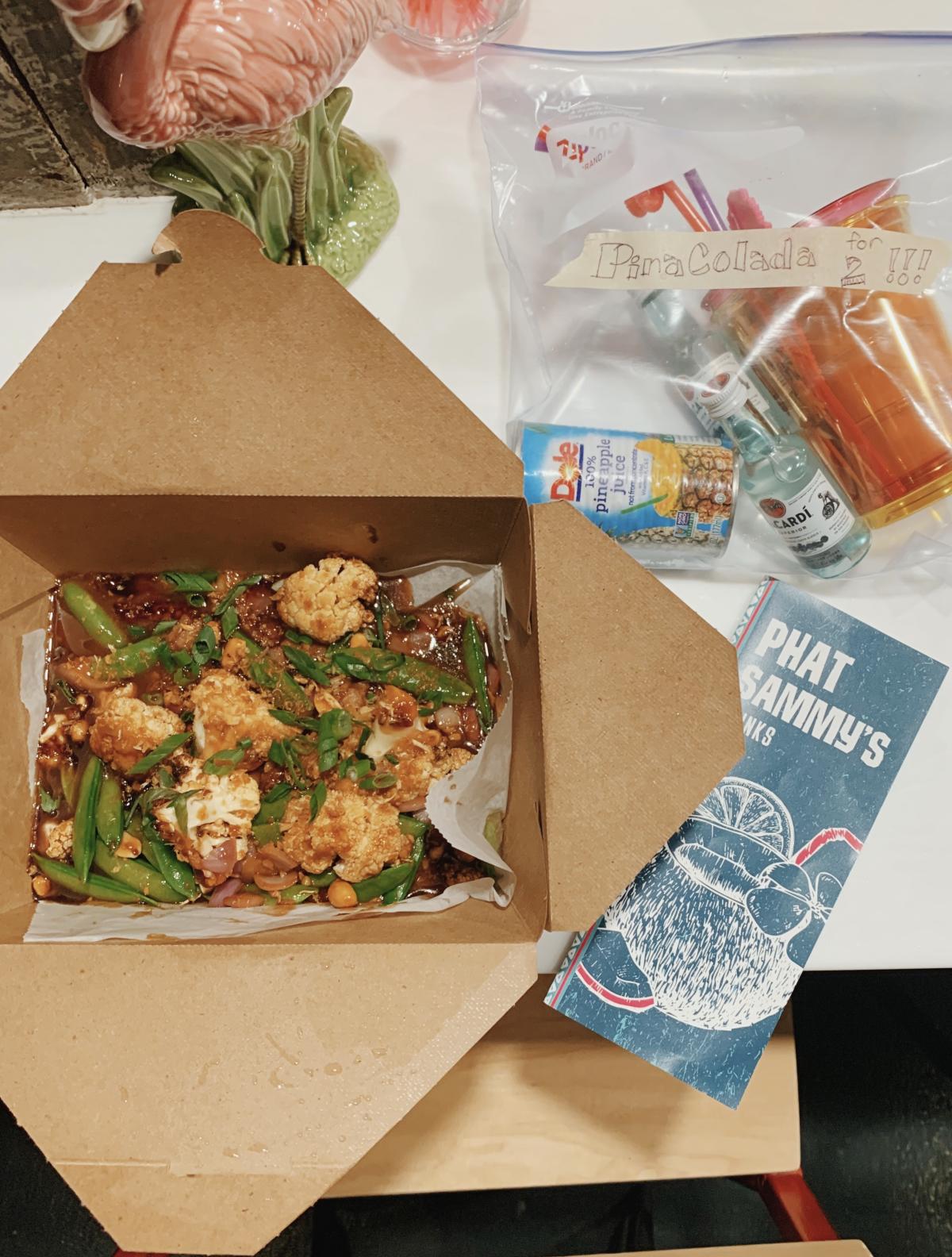 Conveniently located in the heart of Downtown, Phat Sammy's is Huntsville's only Tiki restaurant. The vegan options are currently Kung Pao Cauliflower and the Buddha's Delight Sandwich (ask for no mayo). They sell cutty bangs; all their sealed beverages are to-go. Try their Pina Colada Cocktail with their house-made coconut cream. Phat Sammy's provides a how-to-mix video on their Facebook page. Place an online order for their delicious Polynesian dishes and drinks!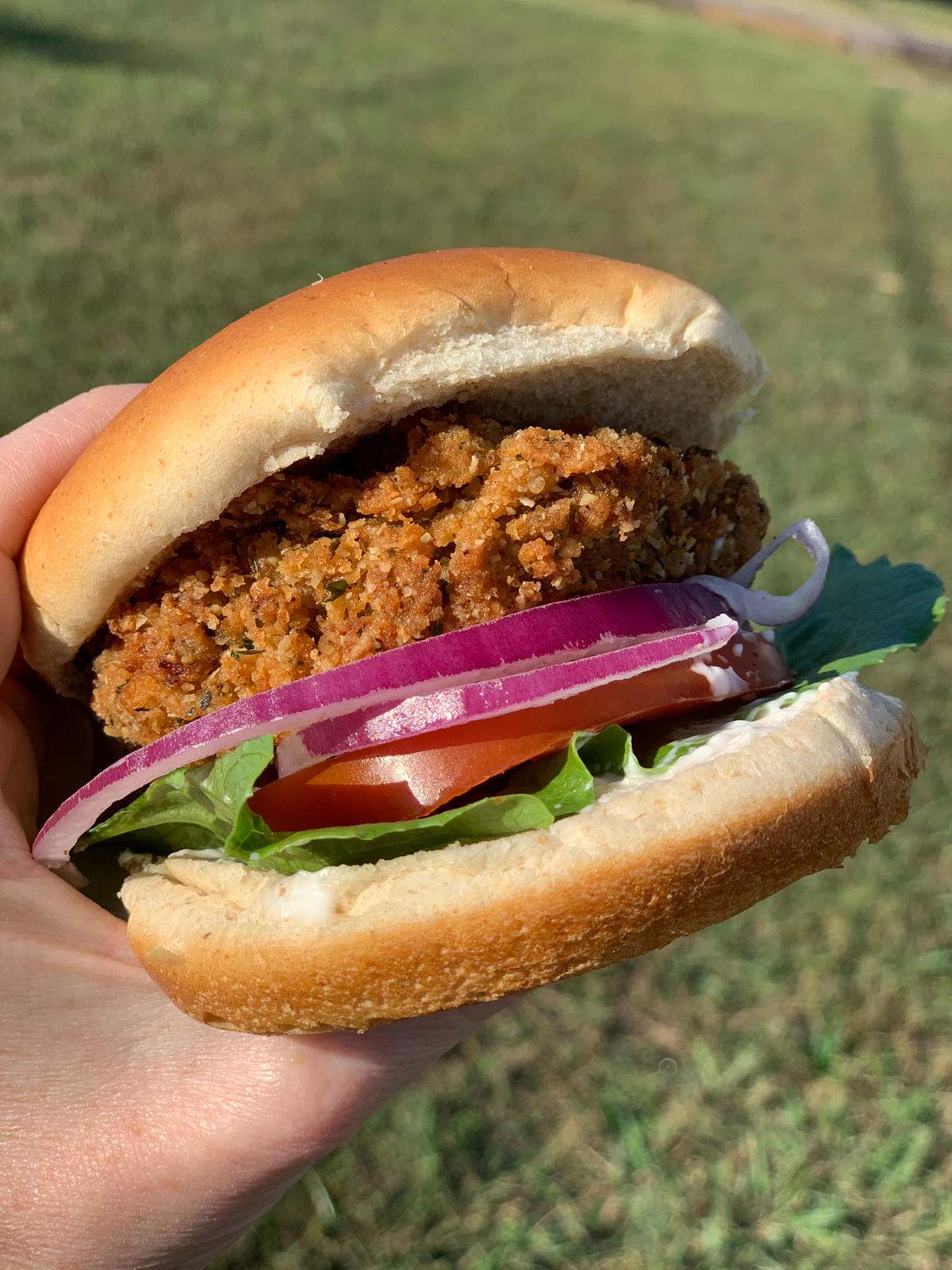 Memphis, Tn. native, Chef Smith aka Emmanuel Smith runs Heaven's Healthy Kitchen. HHK meals are homemade, made from scratch food. The menu is updated on Instagram. Everything from the Classic Chikn Sandwich to the Oxtail Plate can be ordered for delivery. HHK's goal is to reach communities to promote, teach and educate them on the family, health, and wellness.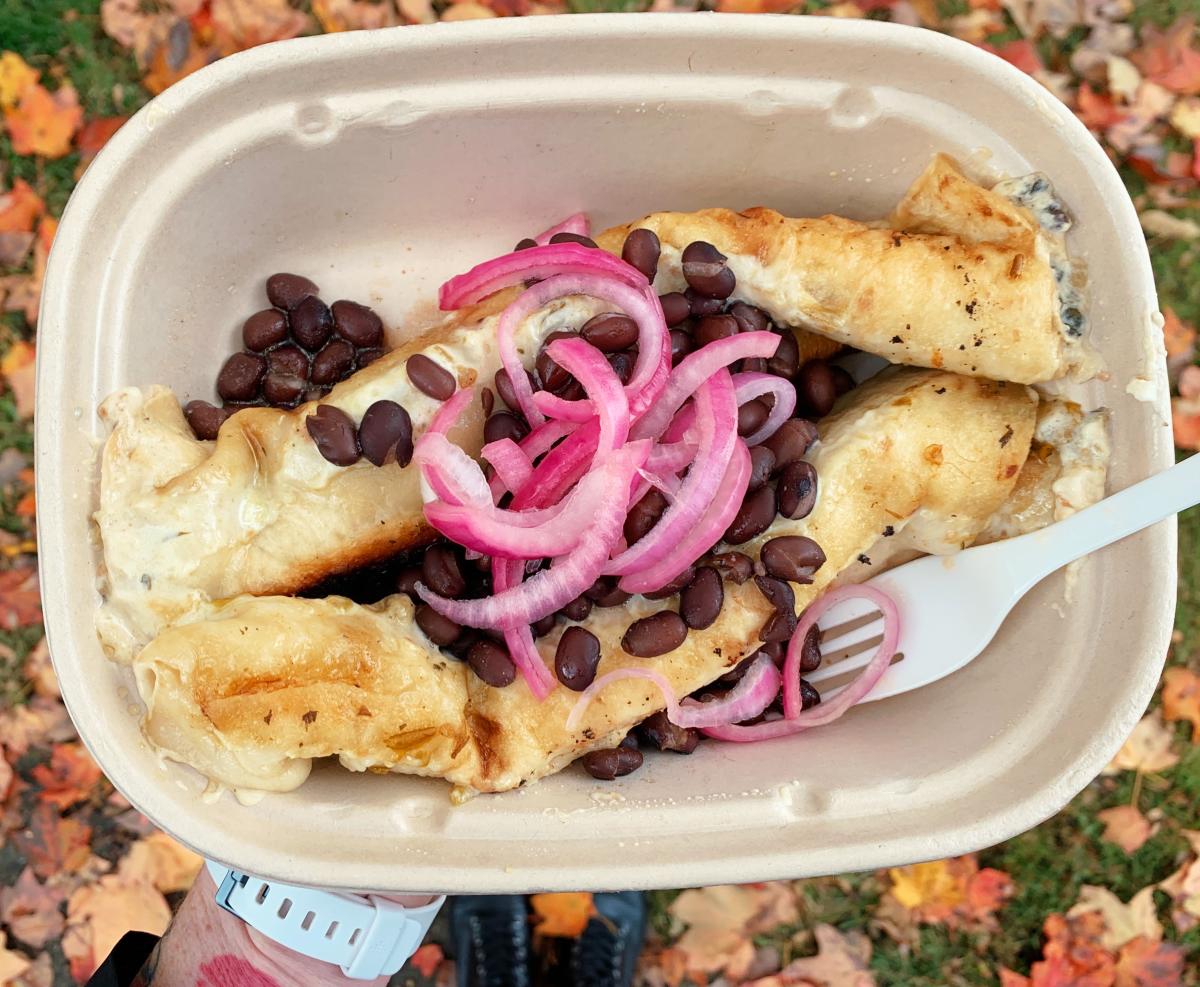 The Veggie serves vegan comfort foods such as baked mac and cheese, collard greens, and chilled black-eyed peas. Chef Adyre offers weekly fully prepared meals with delivery to Huntsville and surrounding areas (within a 25-mile radius). Their meal prep service includes a variety of selections for breakfast, lunch, dinner, as well as refreshing, house-made beverages. They also offer a loyalty discount. It's perfect for that vegan on the go or anyone looking to stay in.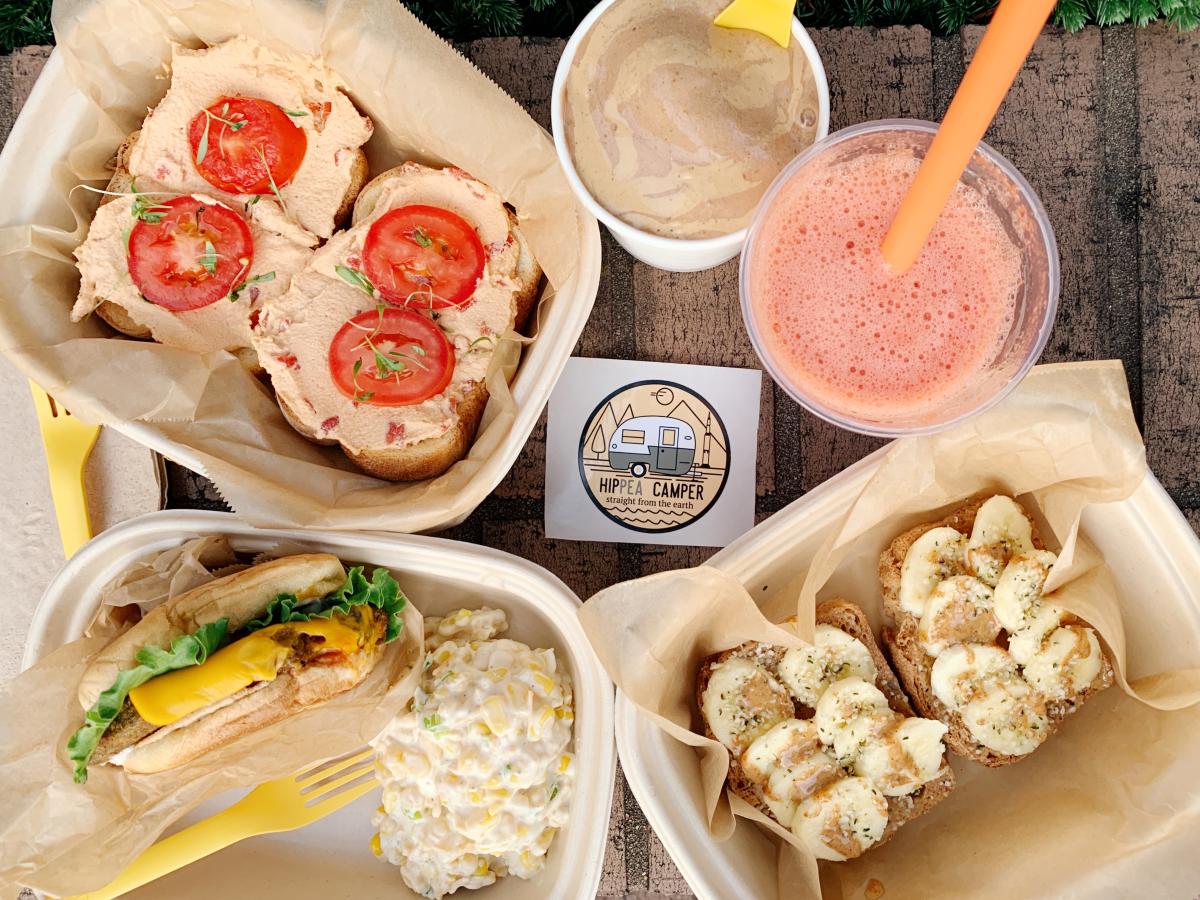 The Hippea Camper provides the Rocket City with healthy and delicious plant-based options. This vegan food truck offers everything from juices, to homemade granola, to a 'meat'-ball sub made from garden balls. The Hippea Camper travels to different locations throughout the week. They list their schedule on Instagram and Facebook weekly. On their direct website, they added a pre-order option for family packs, juices, chickpea salad, granola, salsa, and more.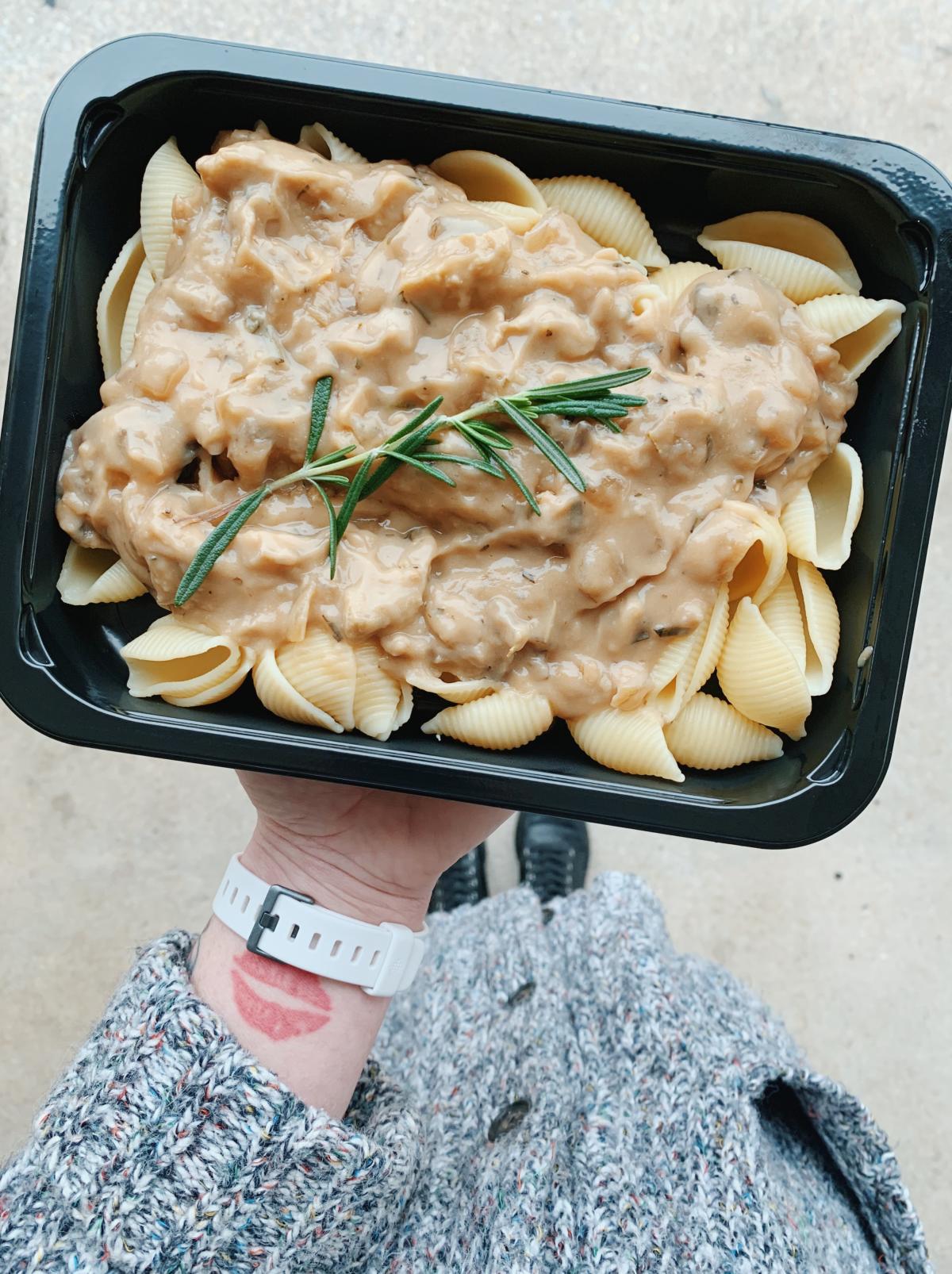 This local, family-owned, and women-owned business is run by a mother and daughter duo. There are several vegan items to choose from: the $5 Tofu Scramble and Cashew Cheese Croissant or $6 Vegan Tofu Breakfast Burrito Tofu, Mushrooms, Spinach, Potato's, and Cashew Cheese. These amazing ladies even offer in house-made Seitan. Rockabilly Bakery & Café recently added takeout vegan meals, which change weekly. While you're there, be sure to try one of their decadently delicious desserts—locals rave about them.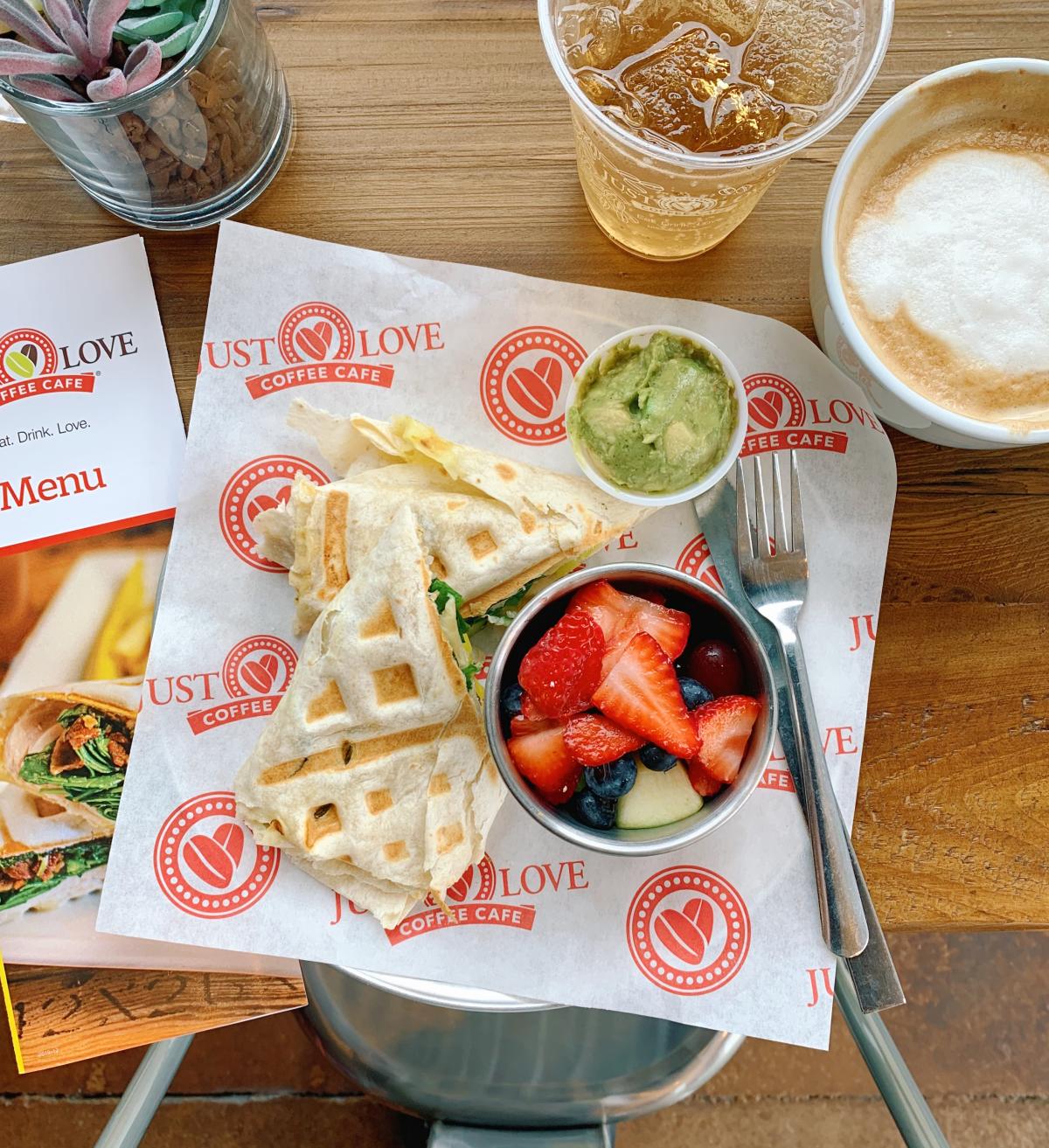 This sense of community is what Just Love Coffee Cafe is all about. On-line order for curbside pick-up or take-out is available. They offer three vegan options. Quinoa-Veggie Wrap filled with Spinach tortilla with hummus, cucumber, banana peppers, green bell peppers, quinoa black bean salad mix, and spinach, served with a side of fresh-cut fruit. Quinoa Black Bean Salad is quinoa black bean salad mix and cherry tomatoes, on a bed of spinach, served with choice of salad dressing and pita chips. Hummus & Veggies include hummus, Kalamata olives, celery, carrots, cucumbers, grape tomatoes, dusted with oregano and cayenne pepper, served with a side of pita chips. They currently do not offer any milk alternatives for the coffees.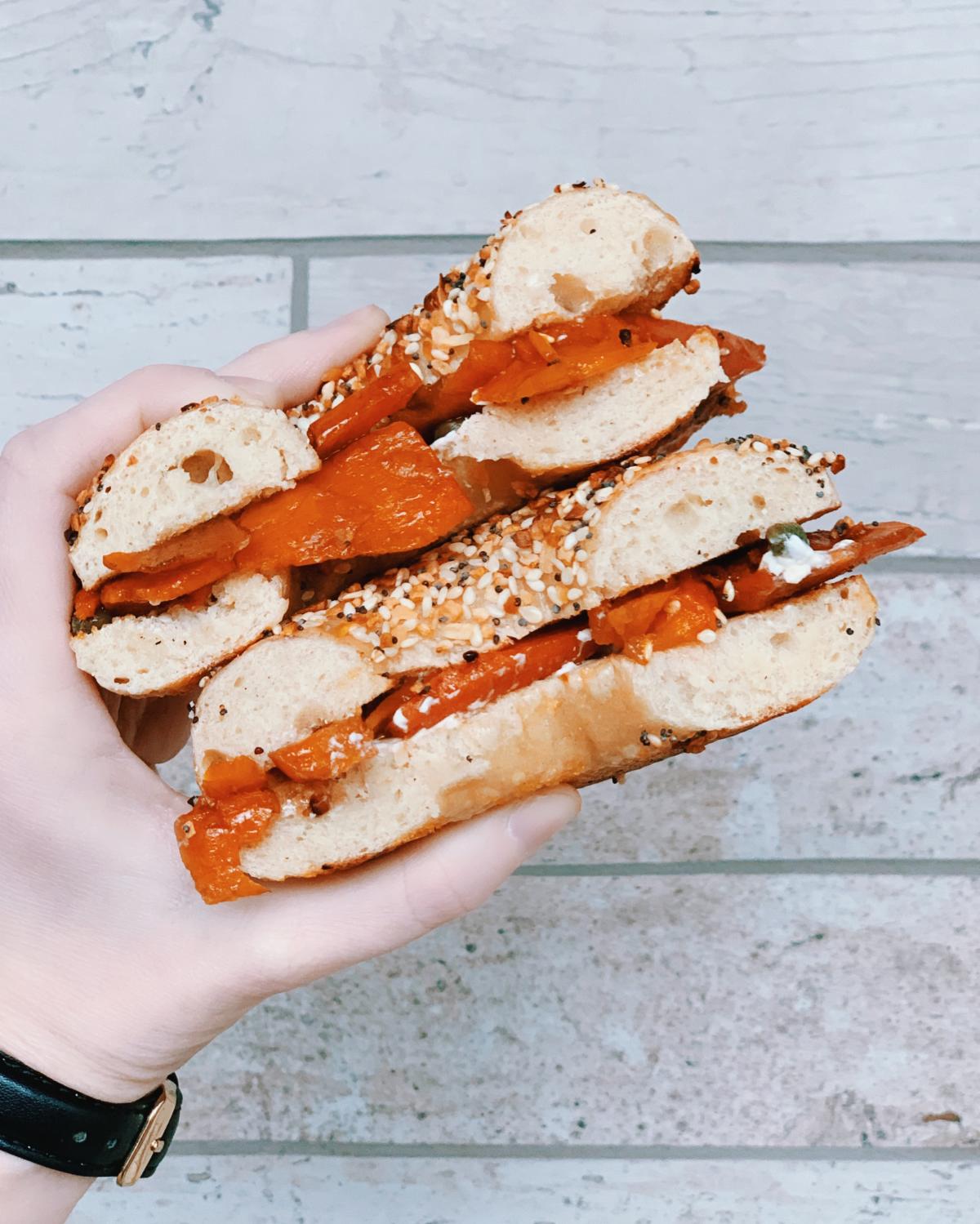 Honest Coffee Roasters is one of the many stops on the Downtown Huntsville Craft Coffee Trail! It is also the perfect spot to grab vegan food. They offer a vegan grilled breakfast burrito, bombom (with no honey), and the veggie sandwich. The favorite vegan item is the LOX Bagel made from shredded carrots from Hippea Camper. They started offering online ordering through their website. Place the order, and pick-up from designated parking spots outside. They will deliver it to the car. They also offer ordering Honest beans online. Let's not forget the coffee!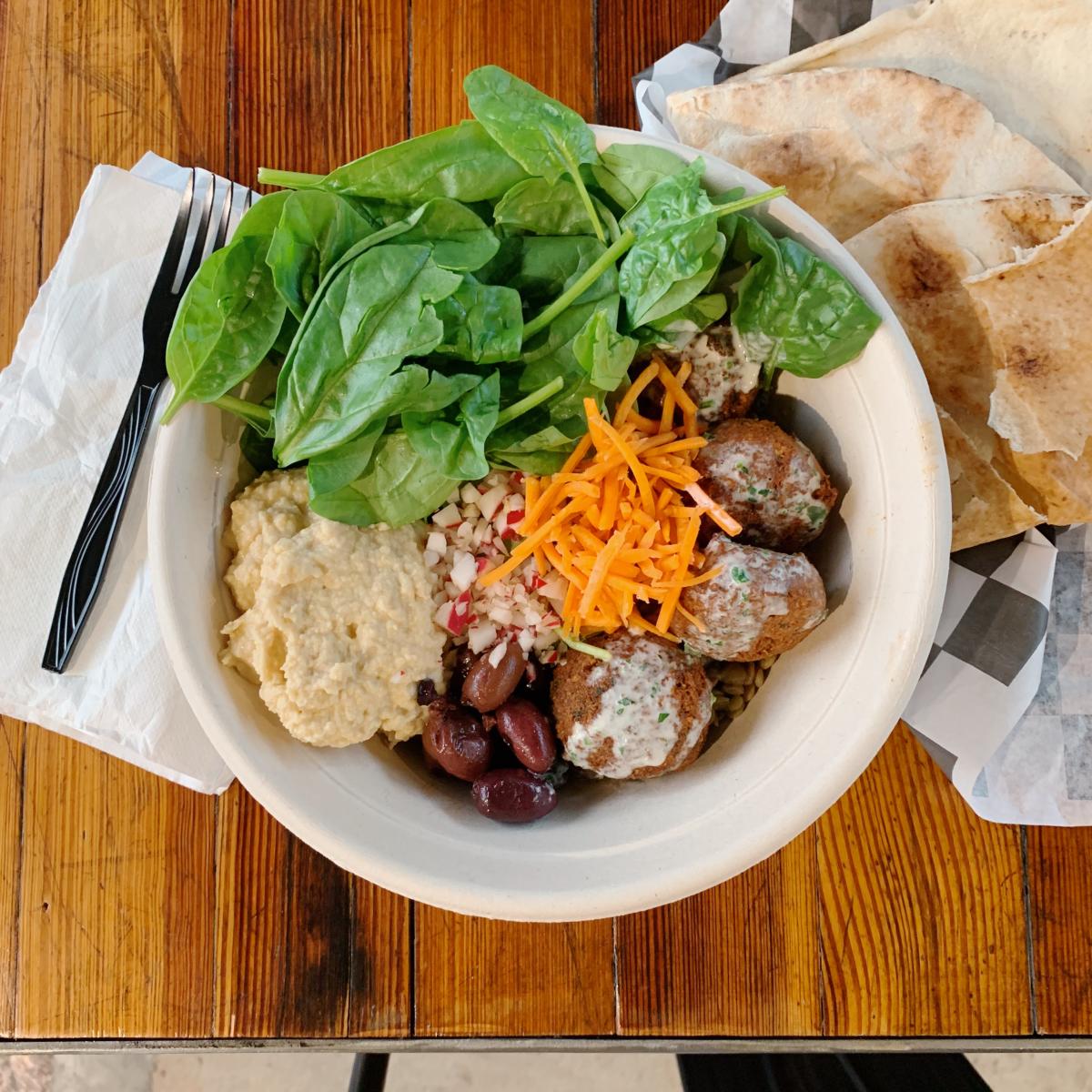 Enjoy a classic Mediterranean dish, or build your own, with vegan, vegetarian, and gluten-free options readily available. Start by choosing a wrap or bowl and then pick your ingredients. There are some exciting veggie options. Just look for the 'VG' on their Dietary Info. This gem is also located at Stovehouse.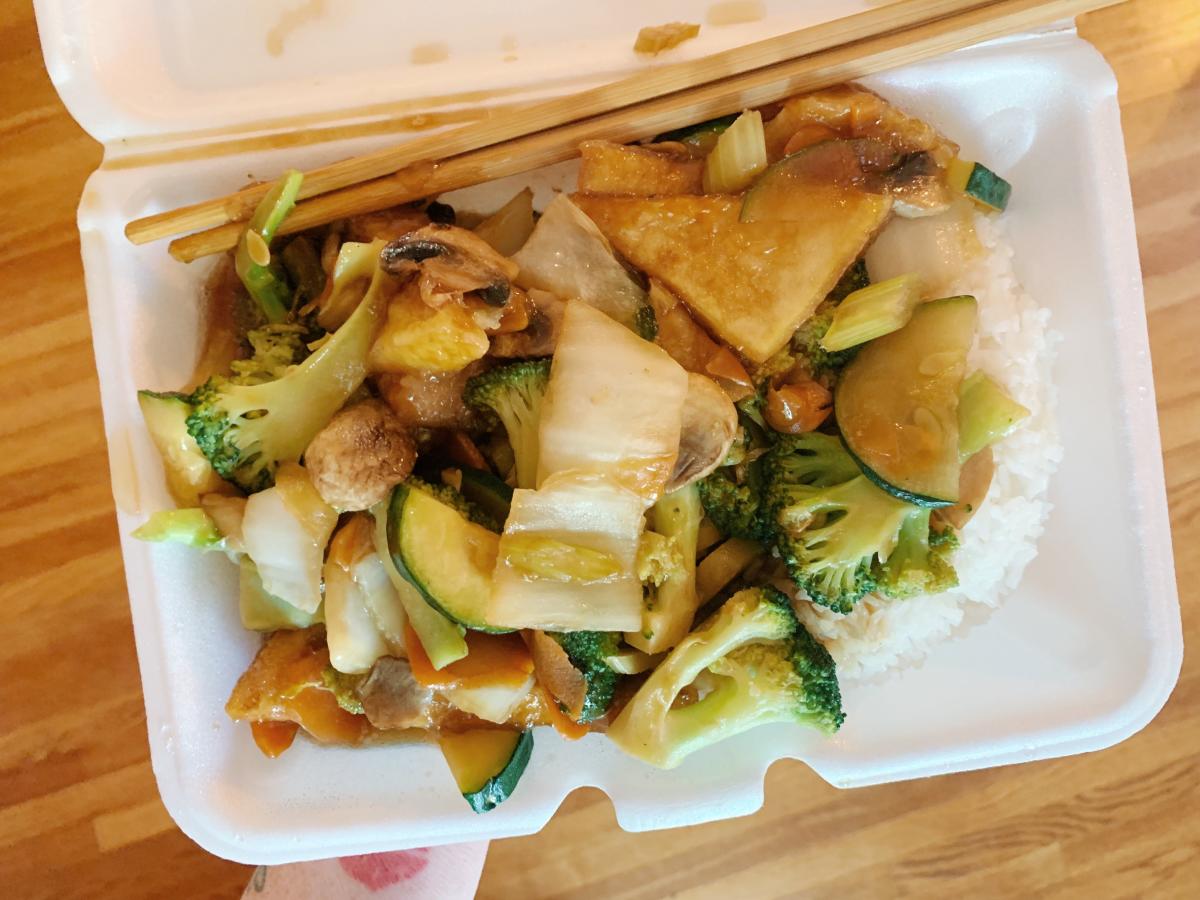 Red Fish Restaurant offers authentic and delicious tasting Japanese & Chinese cuisine in Madison, AL. Red Fish's convenient location and affordable prices make their restaurant a natural choice for take-out meals. They have an easy website for online ordering directly on the home. Simply select the menu items, add them to the cart and checkout. The order will be sent to the restaurant and will be ready at any specific time. They offer Avocado Cucumber Roll, Teriyaki Tofu Bento Box, Tofu Family Style, Ma Po Tofu, and Teriyaki Tofu entrees. This restaurant is known for its variety!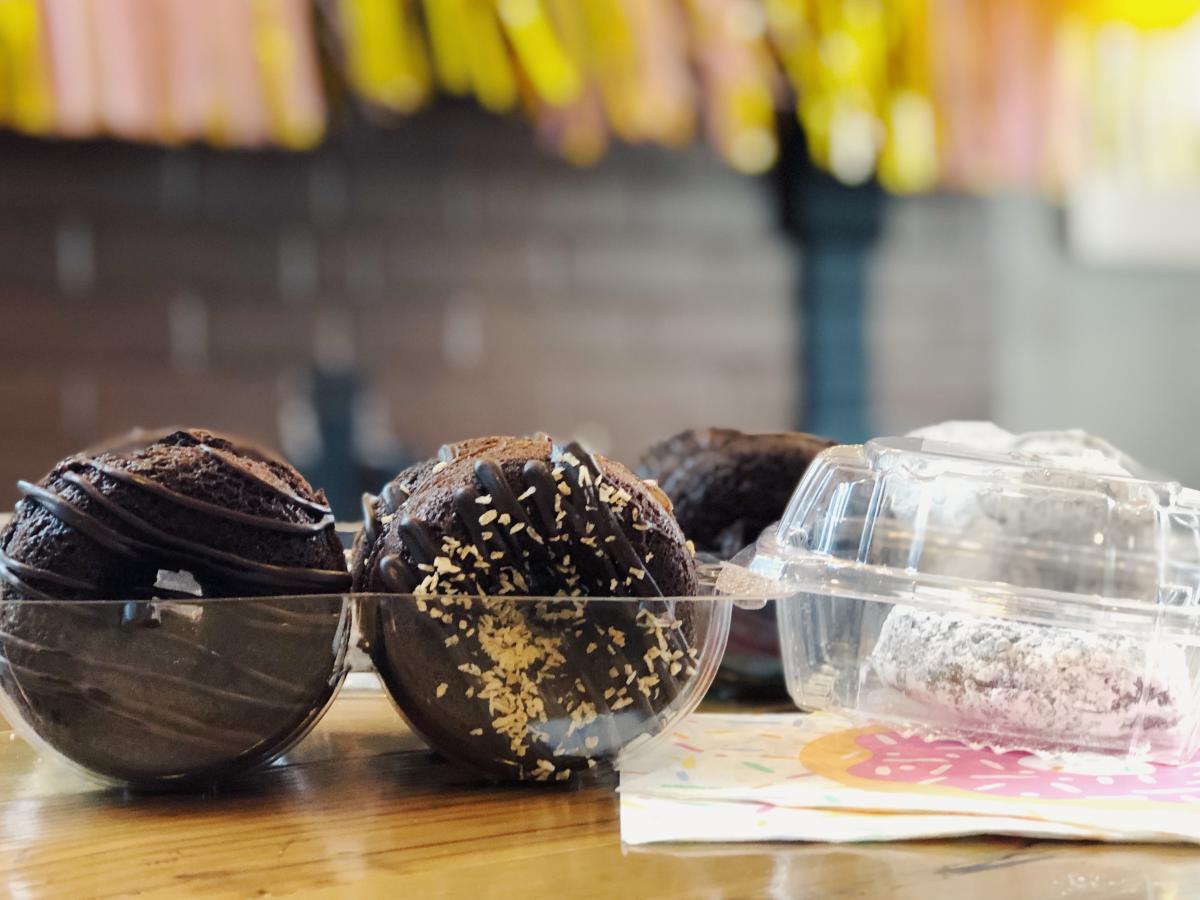 Mason Dixon Bakery & Bistro is a dedicated gluten-free bakery and restaurant. They offer vegan treats including cupcakes, donuts, biscuits, and bread. Their bistro menu has several vegan options from the Ultimate Veggie Burger to Vegan Biscuits n' Gravy. They have an easy online ordering system on their home page for shipping, pick-up, delivery, and in-store gift cards.