On a cloudy, breezy afternoon in March, I pulled off the two-lane country highway in New Market, about 20 minutes from downtown Huntsville, and stepped back in time.
Hubert Family Farms has operated for more than 100 years, generations of Huberts cultivating corn and other crops on their land. But this Spring, they are opening their property for all of us to enjoy with the first of its kind pick your own tulip experience.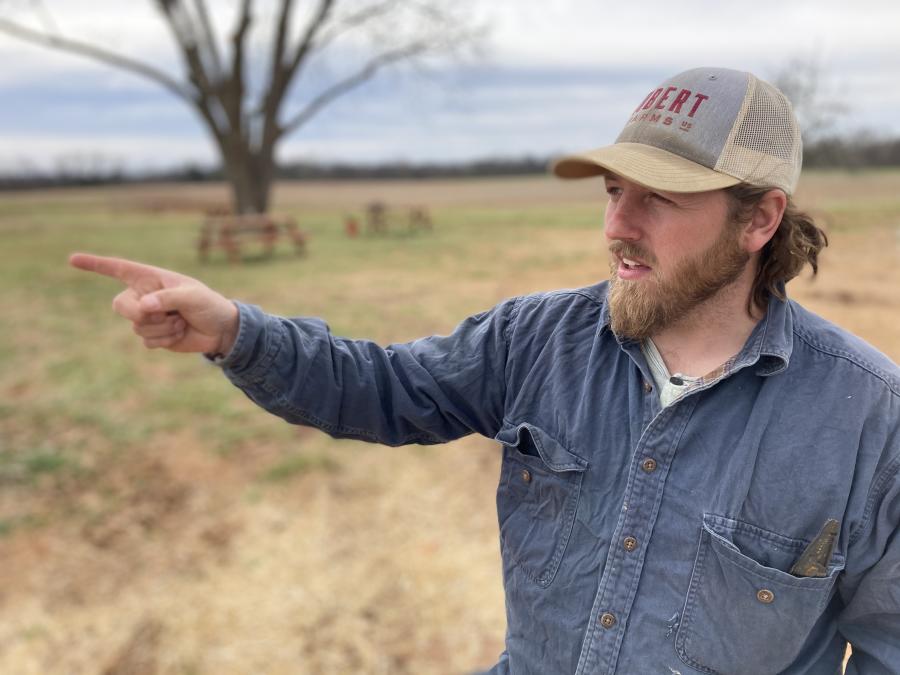 As owner Seth Hubert showed me around the property and construction workers put the final touches on an old farmhouse that is currently being transformed into a gift shop, we walked the seemingly endless acres of tulips. 
The tulip undertaking started as a dream, and with lots of hard work, that became a reality. Seth, an Alabama A&M graduate, and his wife, Kaylee, dug right in to the venture. They consulted with tulip farmers in the Northwestern US, gleaning as much information as possible. After figuring out how they would pull off this never before attempted venture in North Alabama, they brought over 200,000 tulip bulbs directly from Holland, ensuring the quality of each stem.

After nearly three months of waiting, the tulips are almost ready, bringing an authentic Holland vibe to Madison County. It is mesmerizing to walk the rows, watching the bulbs pushing their way through the dark red clay soil. Visitors are invited to bring friends, family, and yes, even their pups on a leash, to enjoy fresh-cut flowers and the beautiful scenery of a truly unique and charming family farm.
Hubert Family Tulip Farm Opening Day 2022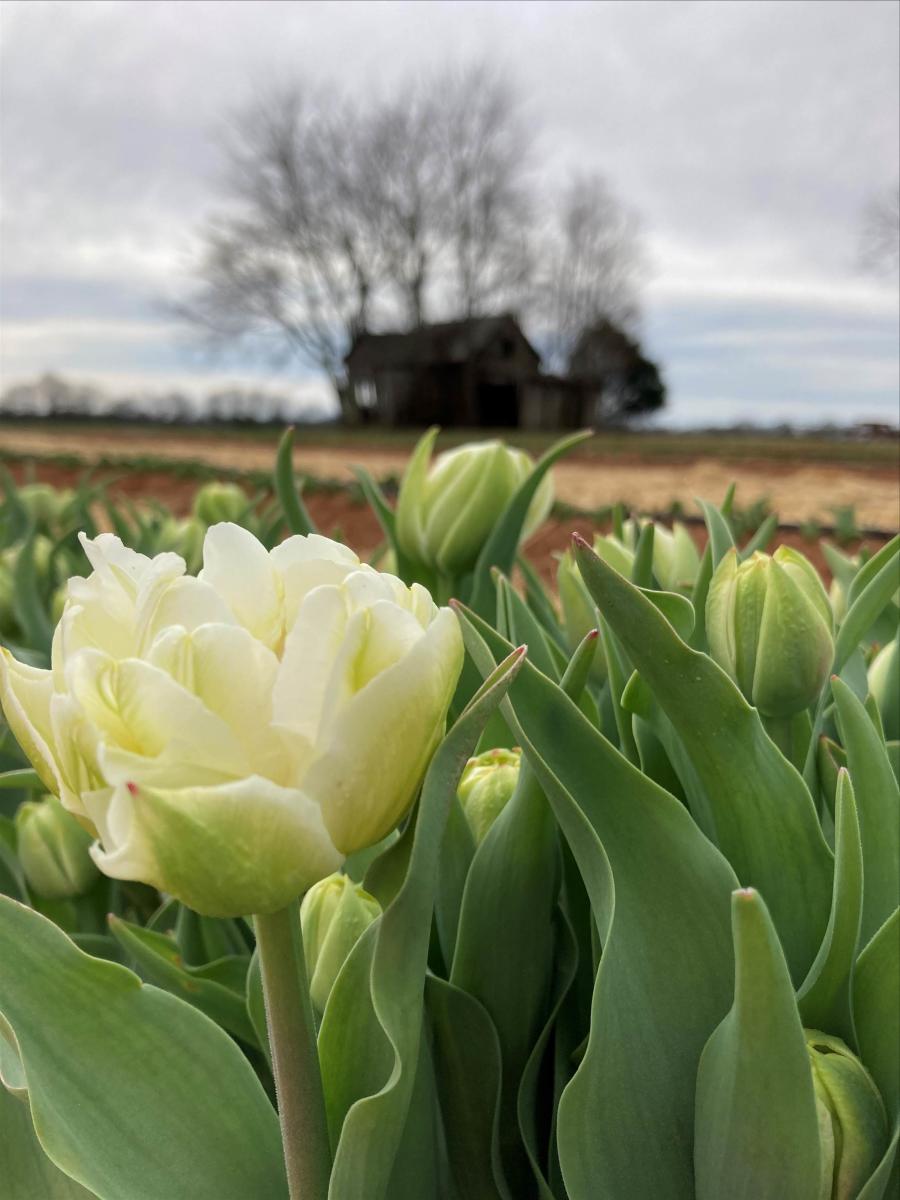 The Pick Your Own Tulips Grand Opening will be March 19, 2022. 
Go out to the farm and pick your own fresh tulips! Please do not pick any tulips you do not plan on keeping. Once they are picked, they can not go back in the ground.
Step 1: Pick a basket! Baskets will be provided for you.
Step 2: Reach down at soil level and pull stem straight up.
Step 3: When you are finished picking desired amount of tulips, head over to our wrapping station. There, we will have them cut and wrapped for you to take home.
Stick around after picking your flowers for food trucks, fun, and plenty of photo opportunities.
All garden equipment is prohibited. All of their bulbs are planted in a new netting system, so the bulbs will not be available to take home this year. We will be experimenting with replanting bulbs next year. We are sorry for any inconvenience!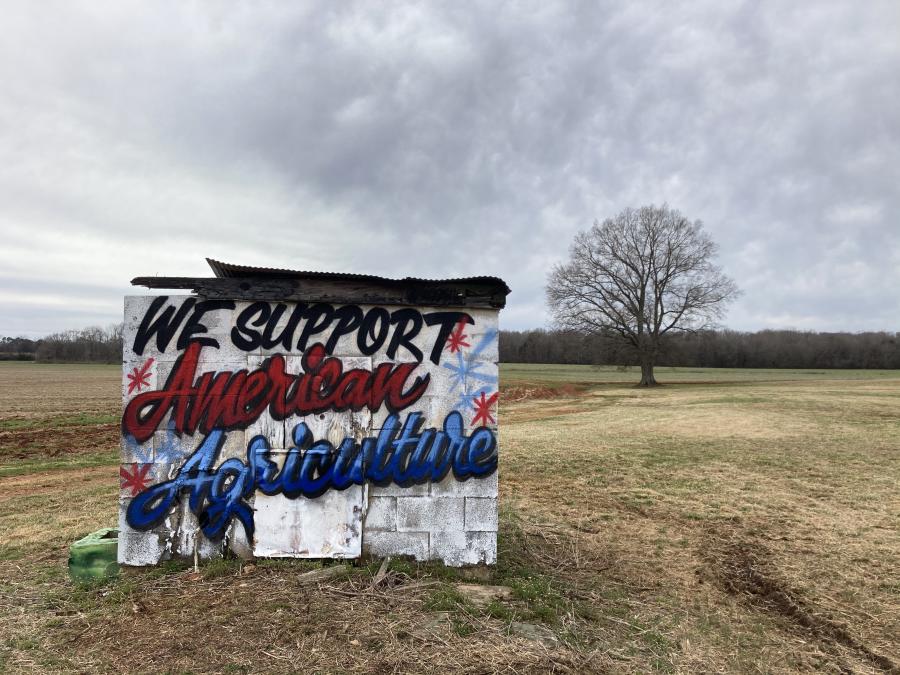 You will be able to pick flowers to take home while exploring the property. Something unexpected that will surely be a favorite: a massive mural on the side of an old metal shed. Seth explained he worked with a Huntsville artist to create the one-of-a-kind piece and I'm sure it is the perfect backdrop for a selfie.
The Hubert family has even bigger plans for the plot of land in the future. They are turning it into a real community gathering spot. Seth envisions people bringing a picnic basket and spending the afternoon enjoying the simple beauty of this rich agricultural site. There are plans in the works to host evening events, where guests can gather for a late-night outdoor movie projected on the old farmhouse. Eventually they plan to host weddings and other events on the property.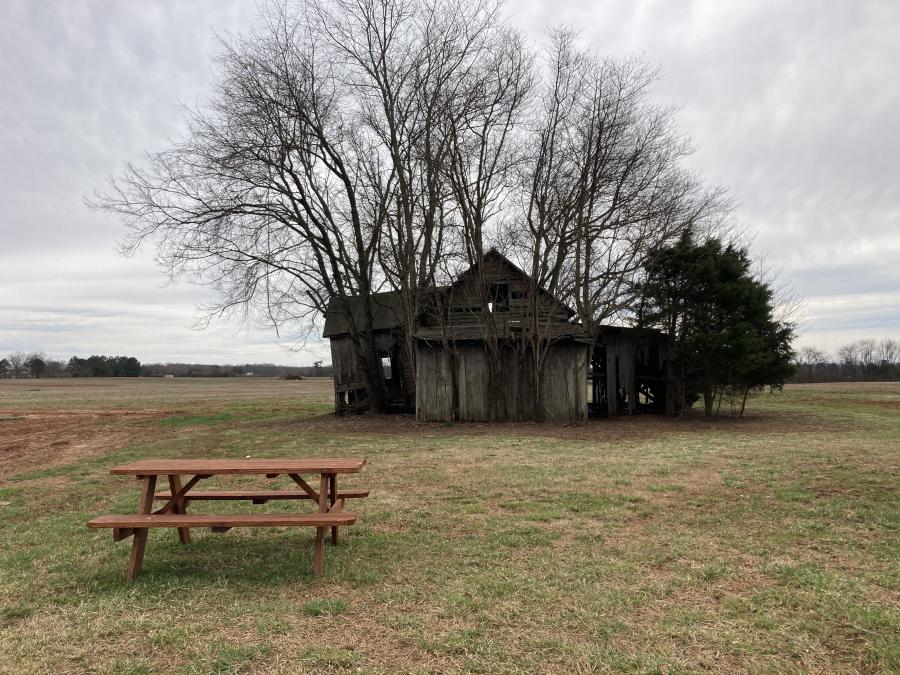 The "Pick Your Own Tulips" patch is the perfect way to spend an afternoon. Seth told me food trucks would also be on-site every weekend during the tulip season, which is only six weeks long. But don't worry, Hubert Family Farms is already planning a Sunflower Maze for the summer. Another reason a Springtime visit to Huntsville is the perfect time of year to explore the roots and bulbs of this genuinely incredible corner of the country. For more information, visit hubertfamilyfarms.com.
If you go:
Pick Your Own Tulips at Hubert Family Farms
432 Narrow Lane
New Market, AL 35761

Tickets: $8 day pass / $25 season pass
Kids 2 and under get in free!
Tulips: $2.50 per stem

Hours of Operation: Monday - Saturday 9am - 5pm / Sunday 12pm - 5pm
On Tuesdays this tulip season, bring your family (and maybe even a picnic lunch
) to enjoy the farm! For $15, you'll receive day passes for everyone in your immediate family. Tulips are $2.50 per stem. Don't forget your bucket and some farm-friendly shoes!

Click here to purchase your tickets online.