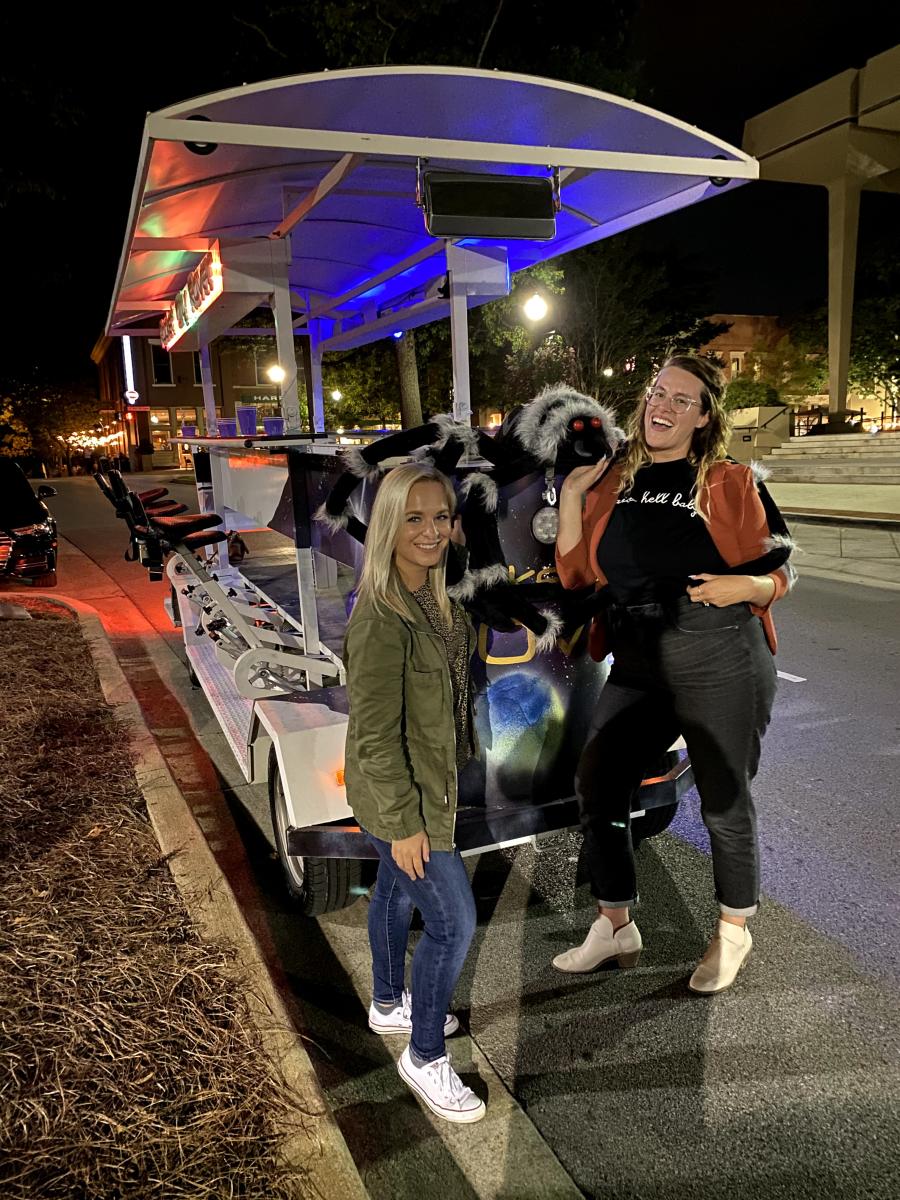 Good drinks and ghost stories. What's better?
Throughout September and October, take a ride around downtown, hear some creepy ghost tales ,and sip on something delicious while on the Rocket City Rover's Boos Cruise!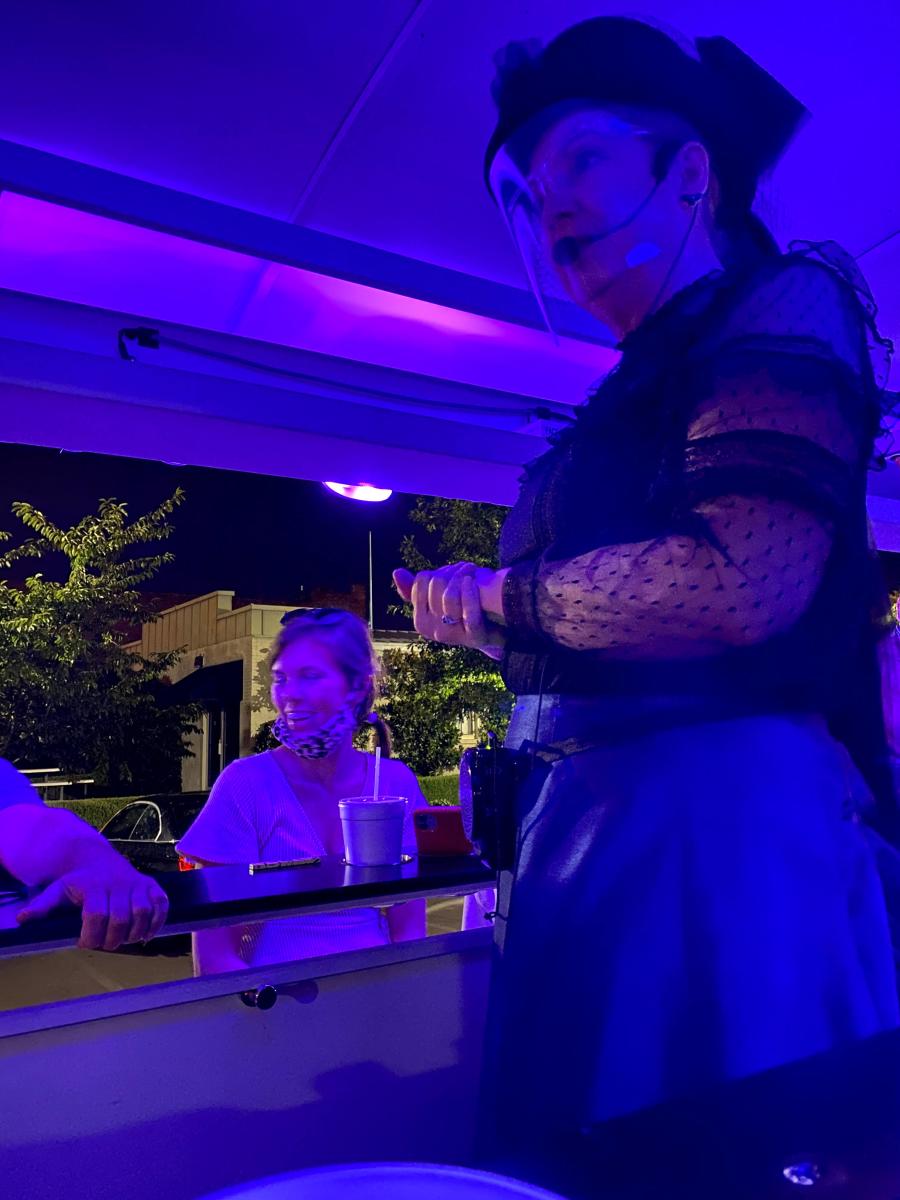 The Rover's Boos Cruise takes you around downtown Huntsville while you listen to stories from a local ghost guide. The Huntsville Ghost Walk has partnered with the Rocket City Rover to be your haunted host throughout the ride.
We were lucky enough to have Jacque Reeves tell us her scary stories! She is a historian and author of numerous books about ghosts in North Alabama and knows a great deal about Huntsville's haunted history. Come prepared to learn some historical trivia!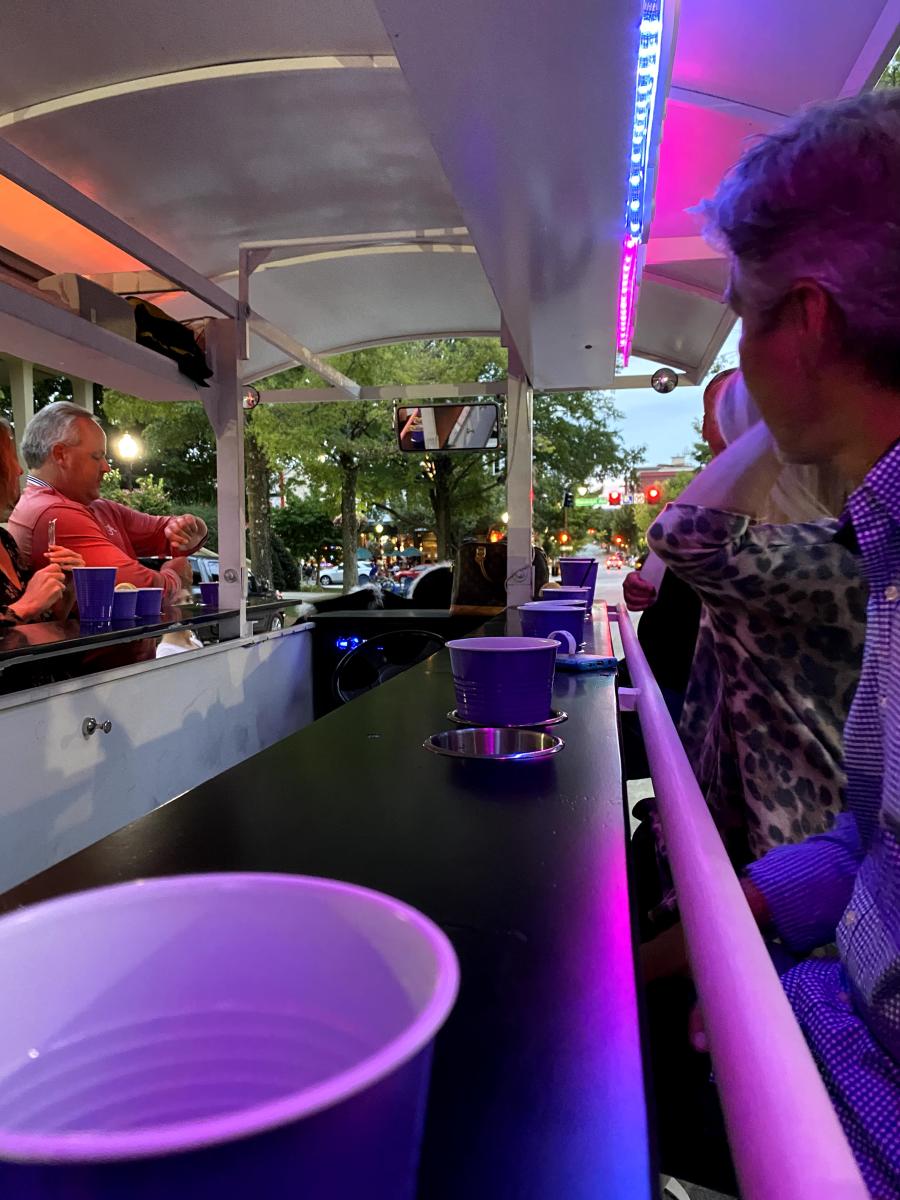 Boos Cruise Details
This year the Boos Cruise will stop twice so you can hop off and grab some more liquid courage to carry on.
Rides are available Monday - Thursday starting at 6:30 p.m. The rides are for those 21 and up, but if there is a group of younger people and parents that want to ride, you can book an alcohol free one as well. Tickets are $35 per person.
The ride leaves from Green Bus Brewing and travels throughout the purple cup district for a spirited journey that lasts about two hours.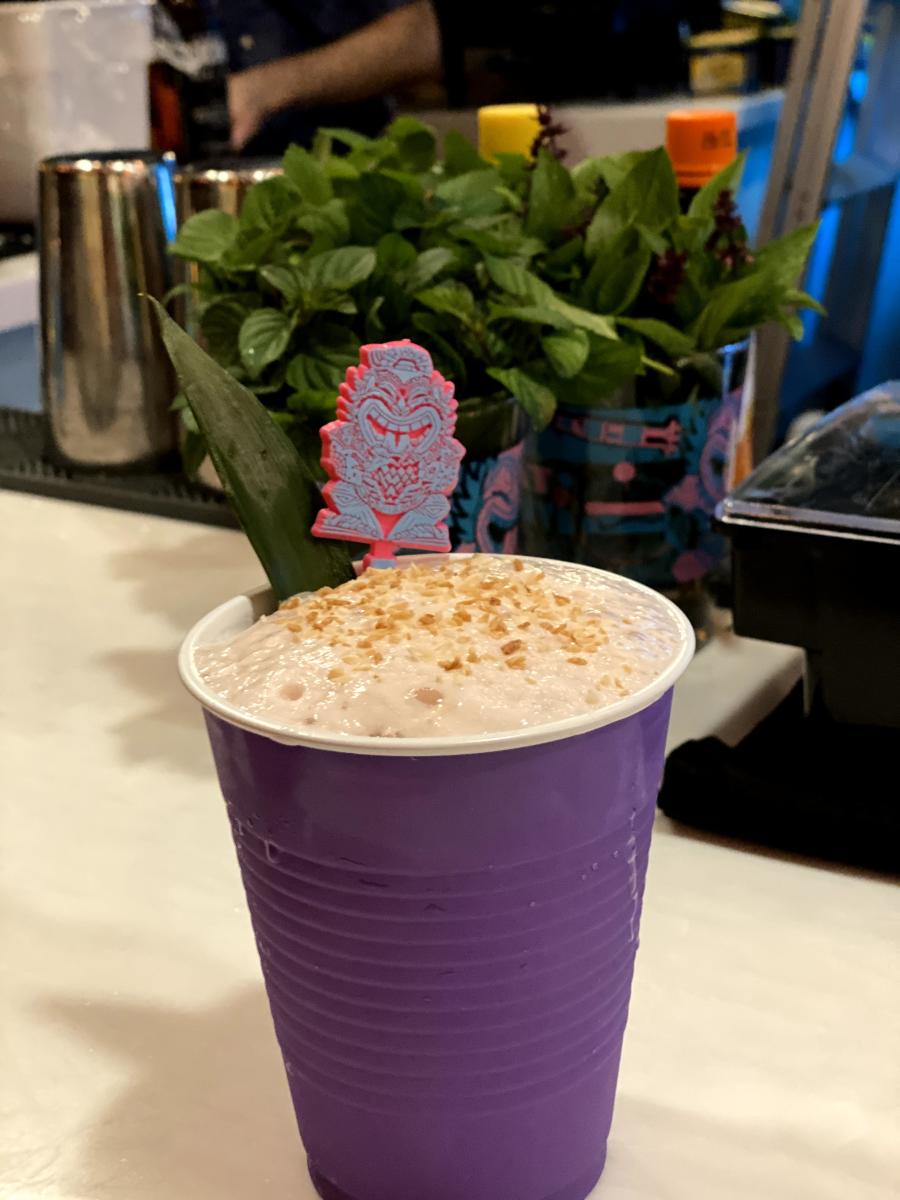 Alicia's Tipsy Tips:
Get a drink (or 2) before you get on!
Stop at Phat Sammy's so you can sip in style with your tropical to-go drink.
Most importantly, have fun, enjoy the view, and don't get too scared!