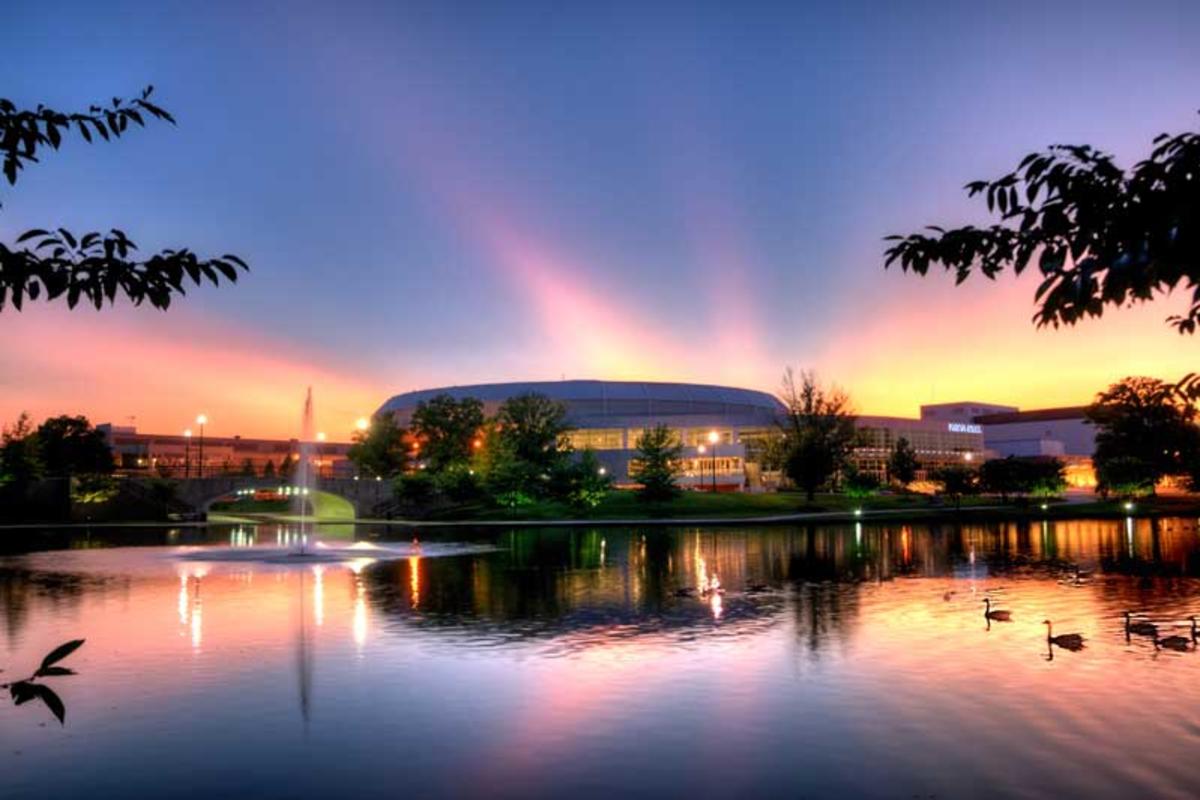 It hosted Elvis Presley and the first game in Nashville Predators' history. It has hosted a menagerie of Eagles, Channel Cats, Vipers, Raptors, Bad Wolves, Hawks and Bulldogs. It has hosted Motley Crue, and all sorts of motley crews from the Huntsville Fire to the Alabama Hammers. It has held competitions on ice, hardwood, canvas, rubber, concrete, carpet, clay and in the air.
The Propst Arena at the Von Braun Center is a repository for Huntsville's rich history in sports and entertainment. As well as serving as the primary venue for major concerts in the city, it has been home for myriad local teams and franchises in basketball, football, soccer and hockey.
Visiting professional and college teams have played exhibition or regular season games there, including NBA and NHL teams – the Predators hosted the Florida Panthers on Sept. 18, 1998 in an exhibition game that was the first time on ice for Nashville's NHL team -- and a number of standalone competitions have been under the arena roof.
It opened in 1975 as the VBC Arena, then rechristened the Propst Arena in 2008 after the prominent Huntsville family made a significant contribution to a major expansion and facelift for the facility.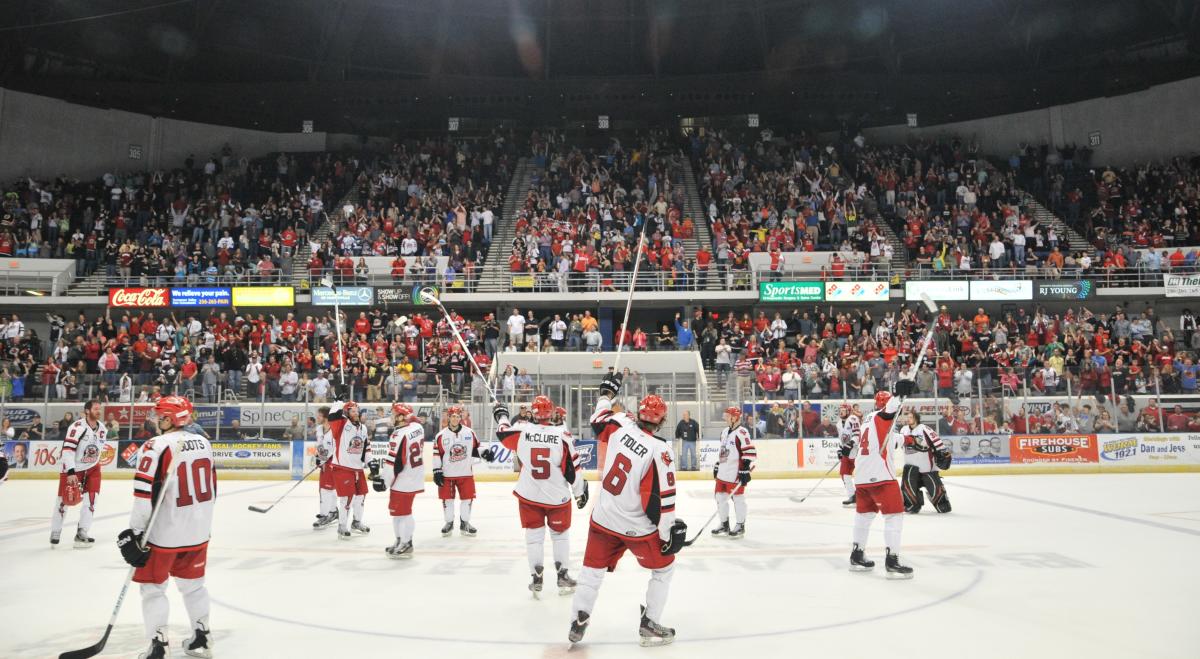 Tenants:
The Huntsville Havoc, the two-time defending champion of the Southern Professional Hockey League, has been the steadiest full-time tenant for the VBC. Pro hockey debuted here in 1993 and has generally had consistent success, particularly in the 14-year history of the Havoc. The UAH Chargers college team also plays at the VBC, and clinched one of its two national titles on VBC ice in the winter of 1998.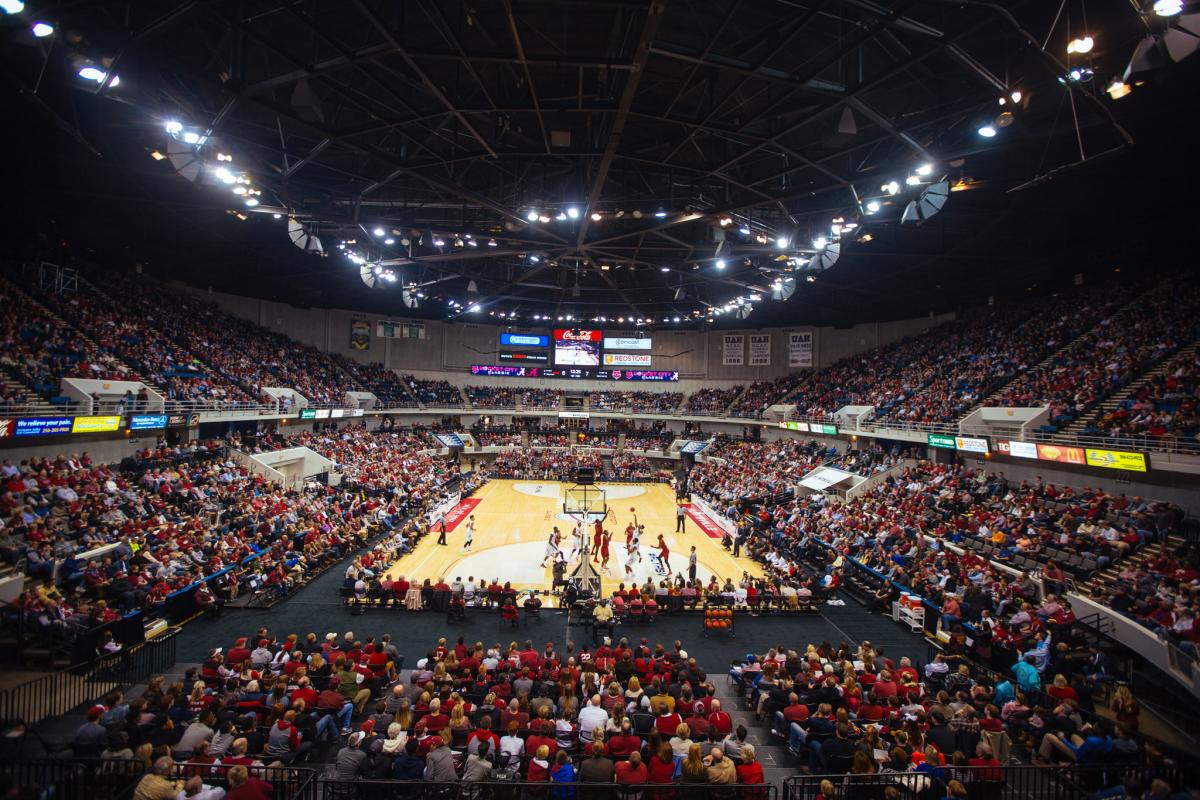 Major Events:
The Rocket City Classic, bringing an annual visit by the University of Alabama basketball team, has been at the Propst Arena since 2016, and the doubleheader also features the UAH basketball team.
The Alabama High School Athletic Association holds its state wrestling championships there each February.
Four Fast Facts:
The Von Braun Center's capacity to host sporting events is not limited to the Propst Arena. The 108,000-square foot South Hall is the annual site of the North Alabama Spikers Bash volleyball tournament is there each February. National bowling championships, team handball competitions, basketball tournaments and many other sports have taken place in South Hall.
Propst Arena seats more than 6,600 for hockey and 7,200 for basketball.
A new LED lighting system, with special-effects capabilities, was introduced in November 2019. The arena also has two 22 x 12-foot video screens at opposite ends.
There is a hospitality area, a prefunction room adjacent to the lobby and the Bud Light Café, a bar/lounge area for pregame and halftime relaxation.
Each month, the Huntsville/Madison County Convention & Visitors Bureau will feature a "Venue of the Month."