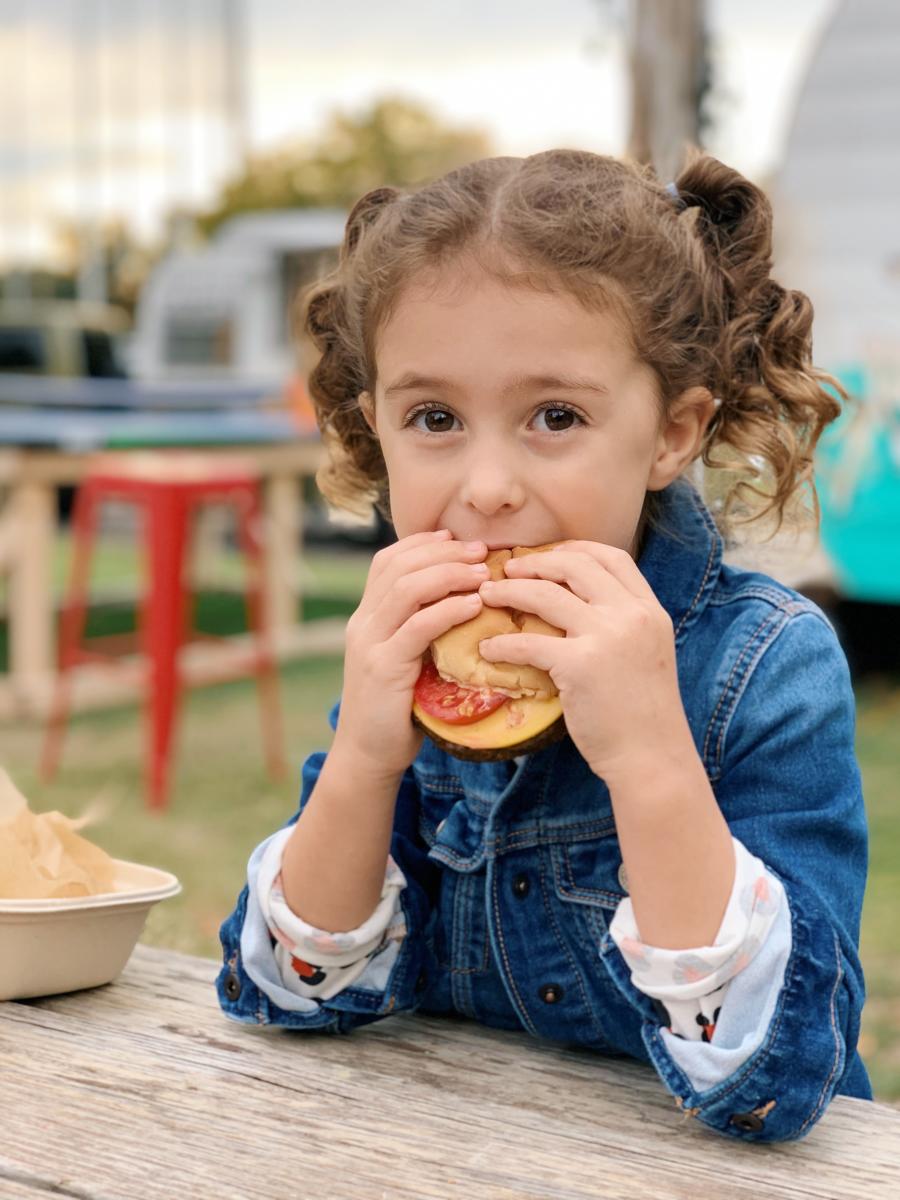 Dining out and bringing along kids should not be mutually exclusive, so these restaurants offer both delicious and kid-friendly meals. Keep in mind that many of the restaurants you'll find in Huntsville are kid-friendly, but they don't necessarily cater to vegan kids. We all know how picky kids can be about what goes on their plate. This list contains places with amazing food and fun environments to keep kids happy.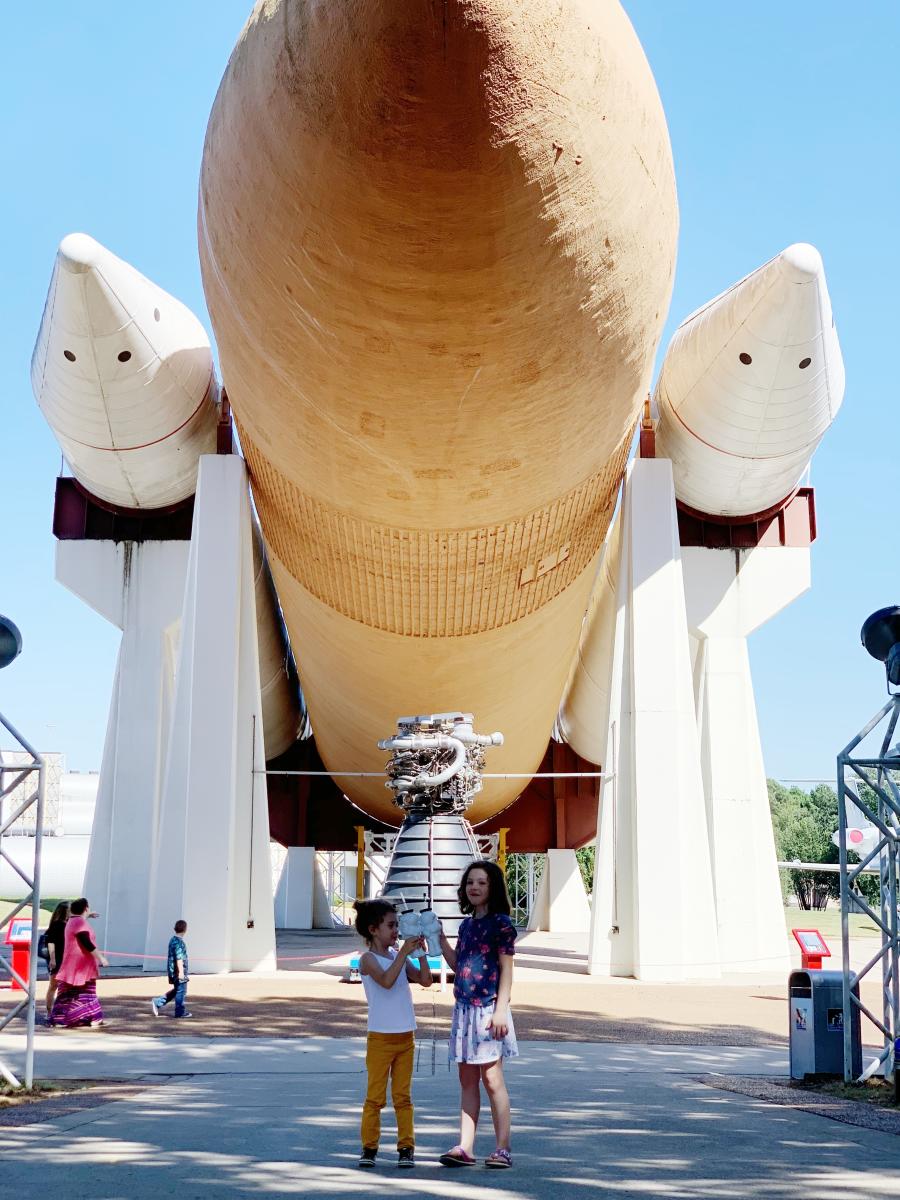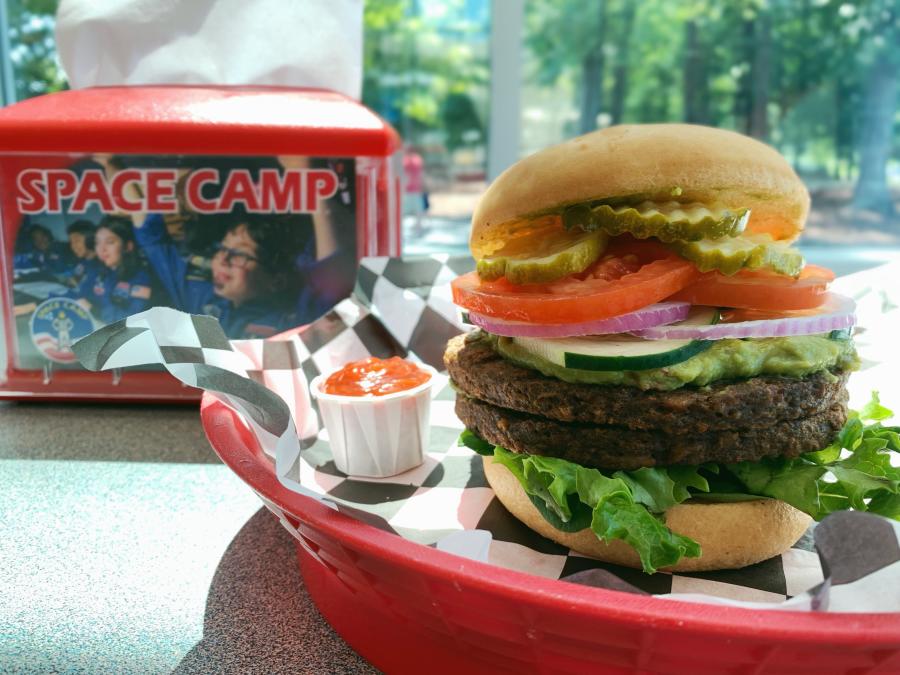 Located inside the U.S. Space and Rocket Center, Mars Grill is the spot to relax from sightseeing. Their black bean burger can be loaded up anyway your kid would like. No trip to the Grill is complete without a kid's souvenir cup! For guests with tree nut allergies: popcorn and pretzels are prepared with coconut oil. Ask their friendly staff to check the burgers for any allergies as they do change burger companies. For anyone interested, they also offer vegan friendly food for Space Camp students.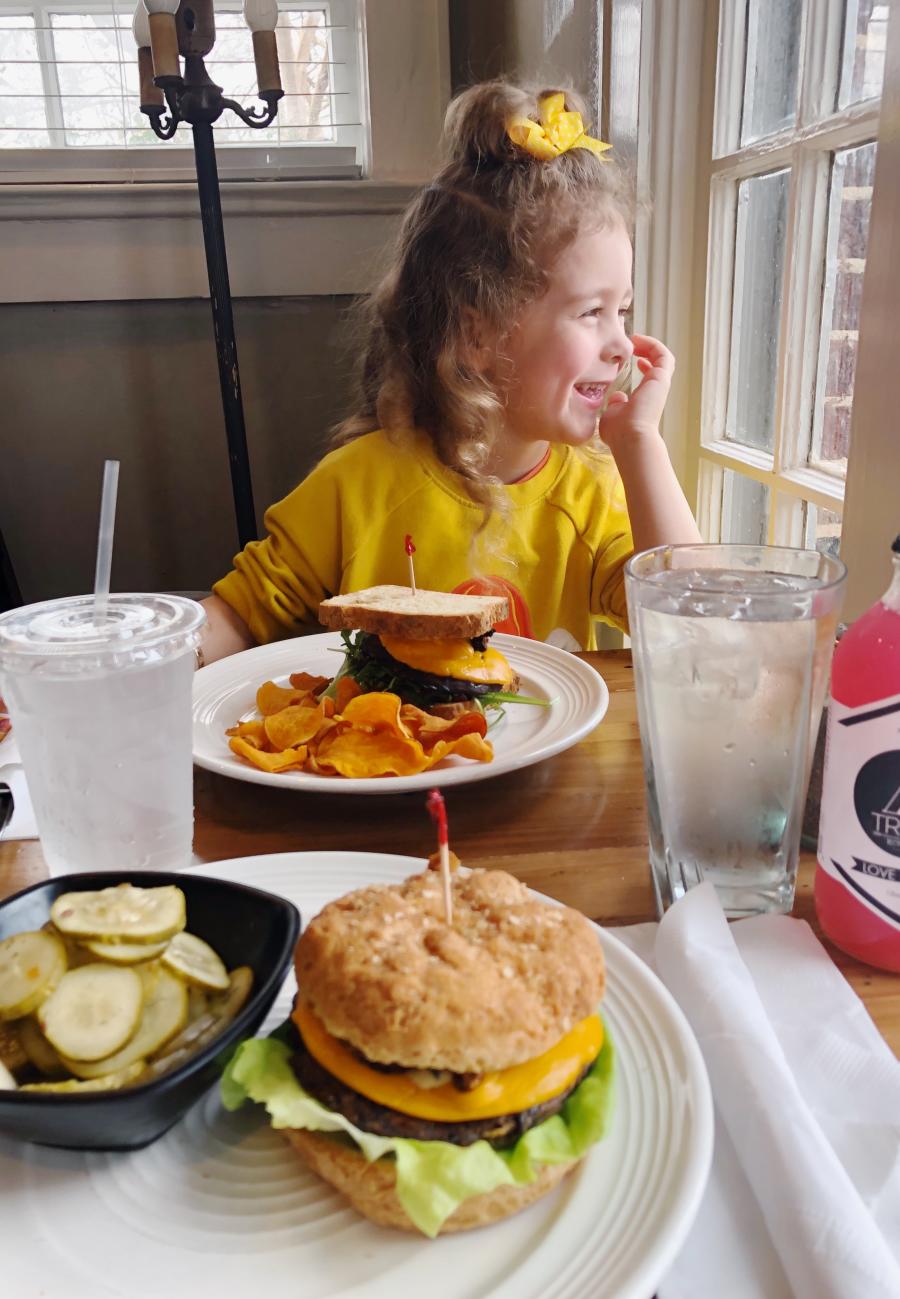 Mason Dixon Bakery & Bistro is a dedicated gluten-free bakery and restaurant. They offer vegan treats including cupcakes, donuts, biscuits, and bread. Their bistro menu has a few kid-friendly options from the Veggie Burger to the Vegan Biscuit & Mushroom Gravy. Kids dessert favorites are the Cookie Monster Cupcake and Chocolate Cake Pop.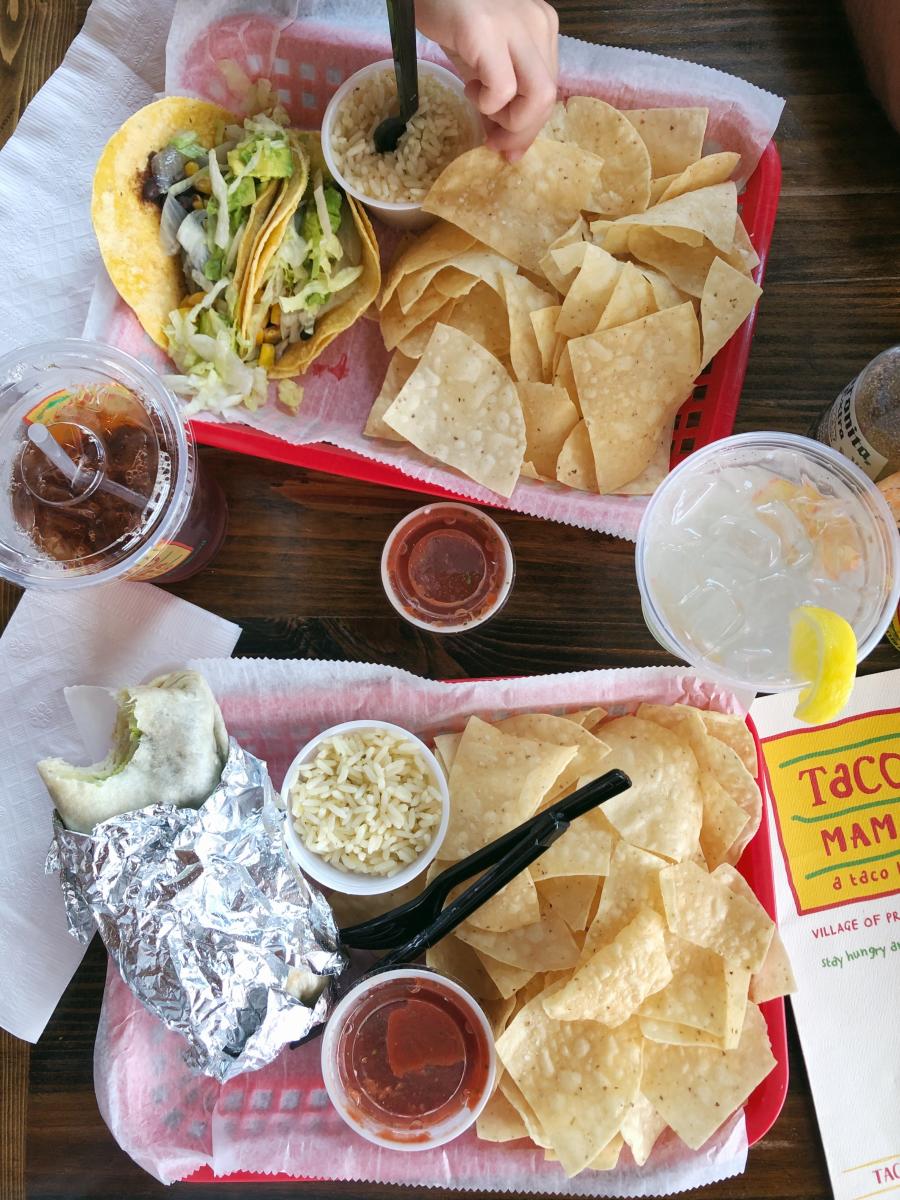 Who doesn't love tacos, burritos, and nachos? With three locations to choose from, this funky restaurant offers several vegan options. Build your own tacos, burrito, burrito bowl, or Jorge's nachos. Order straight from the menu the burrito bowl called the Tree Hugger with cilantro-lime rice, black beans, grilled onions, lettuce, tomato, fresh avocado, and mild salsa. Note the guacamole contains dairy.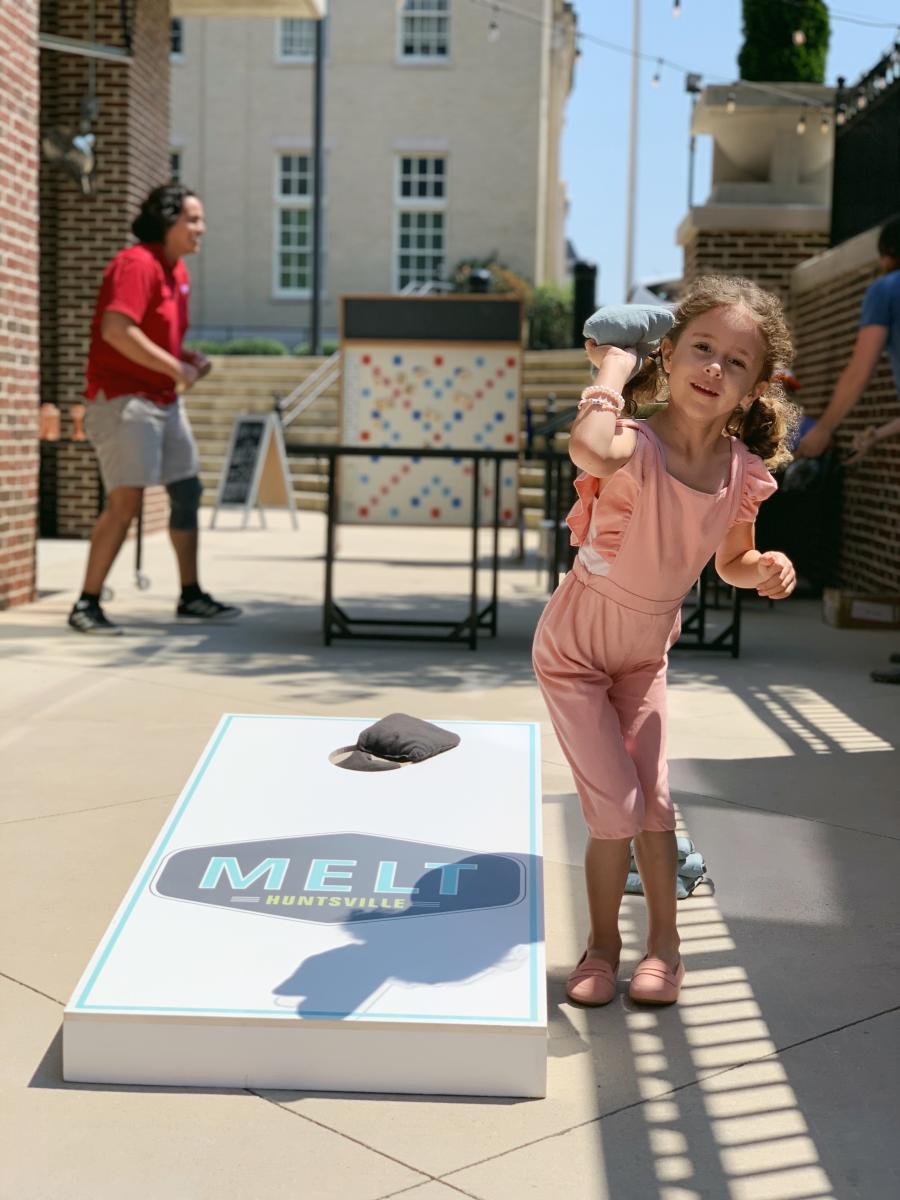 The concept behind MELT is simple: a modern twist on a classic comfort food. MELT tries to keep vegetarians and vegans happy with vegan cheese, fresh vegetables, and gluten free bread. For the kiddos, the quesadilla can be filled with vegan cheese with a side of kettle chips at $6.50. For the bigger kids, they offer the "Beyond Burger," a plant-based patty without GMOs, soy, or gluten on Texas Toast (hold the butter.)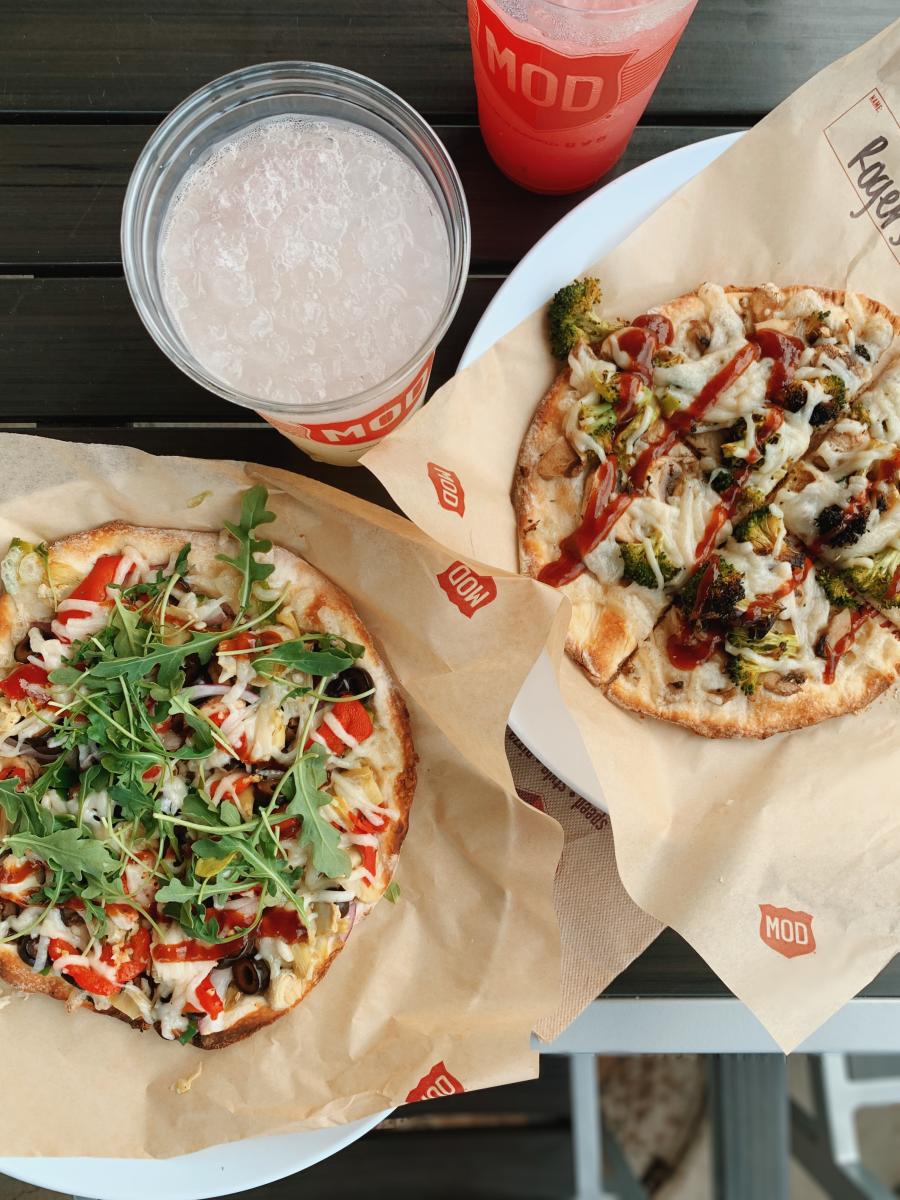 If you love pizza (and who doesn't!?), then you must try MOD Pizza in Madison. They offer the 6-inch mini pizza perfect for a smaller appetite. They call it "affordably artisan;" it costs the same price no matter what you pick. From their dairy-free cheese, red sauce, house-roasted vegetables, or more than 20 ingredients, MOD is the original super-fast pizza experience.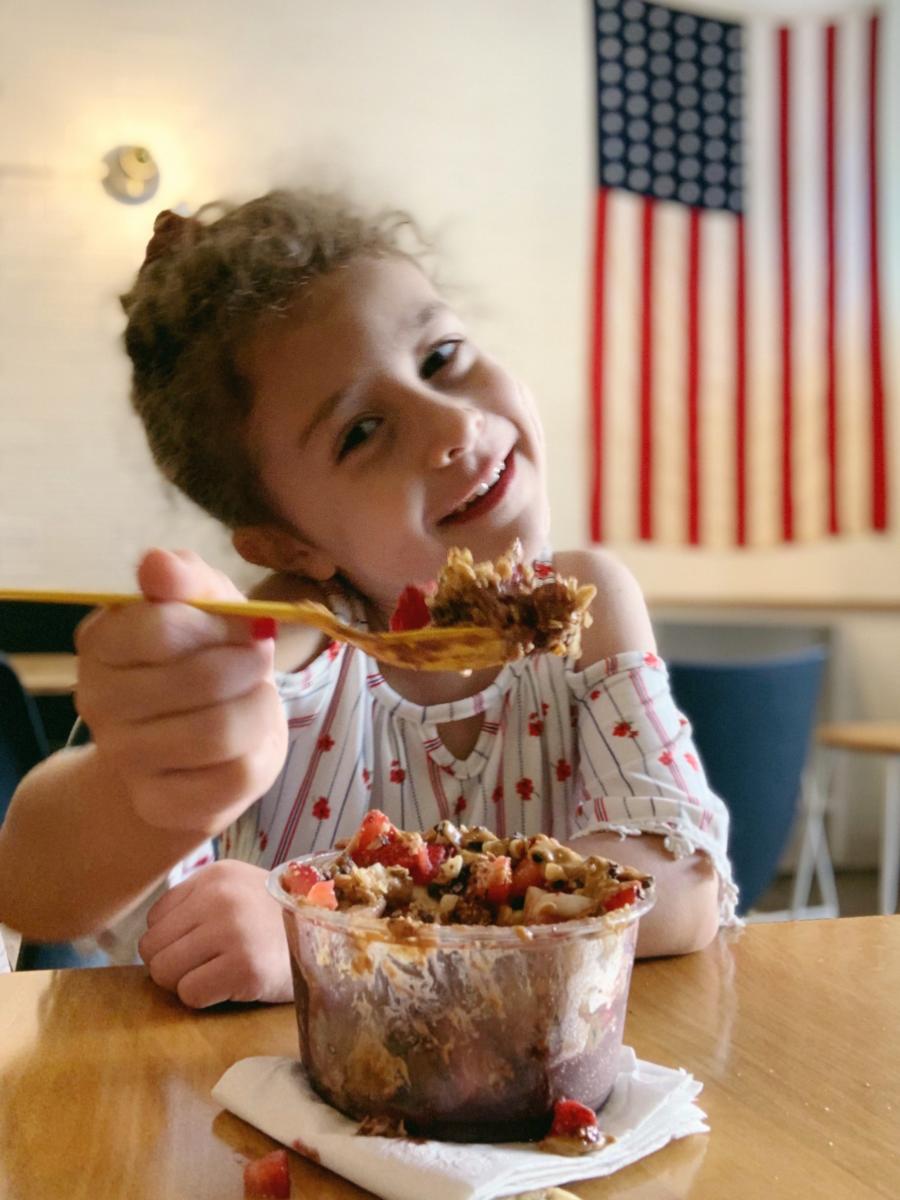 This welcoming coffee shop (in what once was fifteen parking spots) is now the perfect spot to grab a kid's breakfast. They offer a vegan grilled breakfast burrito, and daybreak bagel. A kid favorite is the Bom Bom açaí. This bowl is cacao powder topped with granola, bananas, strawberries, almonds, cacao nibs; ask for agave (instead of honey.)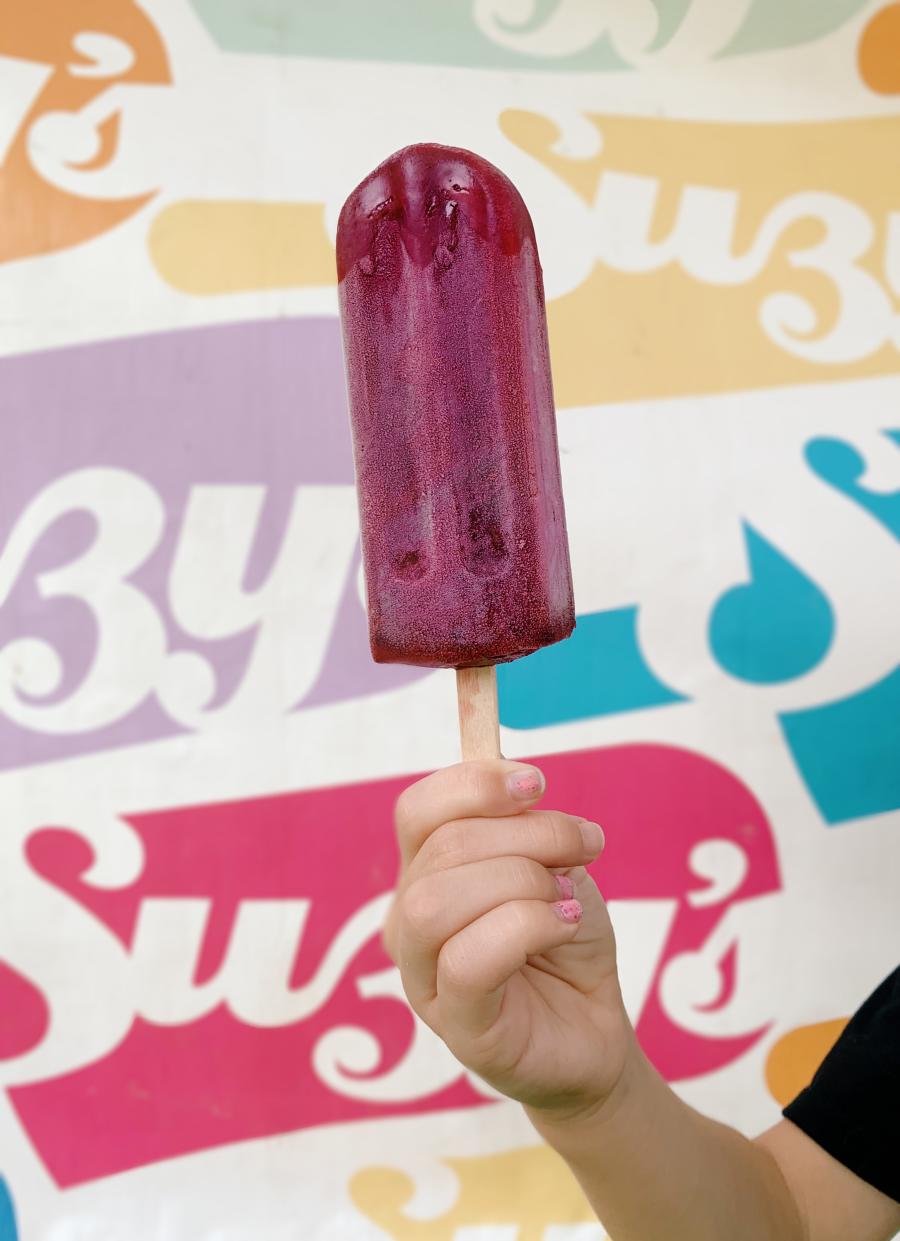 Suzy's Pops was founded in 2011 with a simple goal: to make delicious ice pops with sophisticated flavors, while at the same time featuring the freshest produce from local farmers. They offer five fruity favors to choose from: Avocado, Peach Basil, Raspberry Hibiscus, Straight Up Strawberry, and Cucumber Lime. Wednesday through Saturdays, Suzy's Pops can be found at Lowe Mill ARTS & Entertainment on the second floor of the North Building.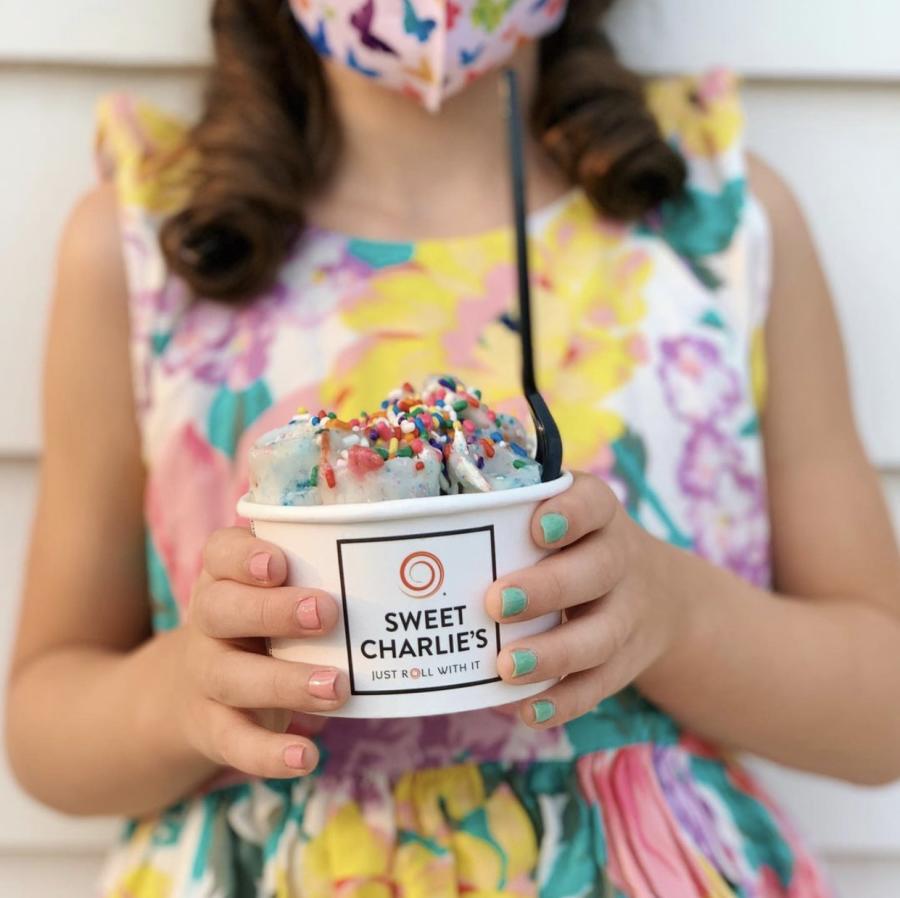 Sweet Charlie's is the nation's largest rolled ice cream brand. Each Thai-styled ice cream roll is made to order on a super cold surface that is below 20 degrees. Their unique process eliminates the need to add stabilizers, emulsifiers, and preservatives. The dairy-free base is Nada Moo, coconut milk vegan ice cream. The delectable topping options are Oreos, banana slices, berries, and sliced almonds.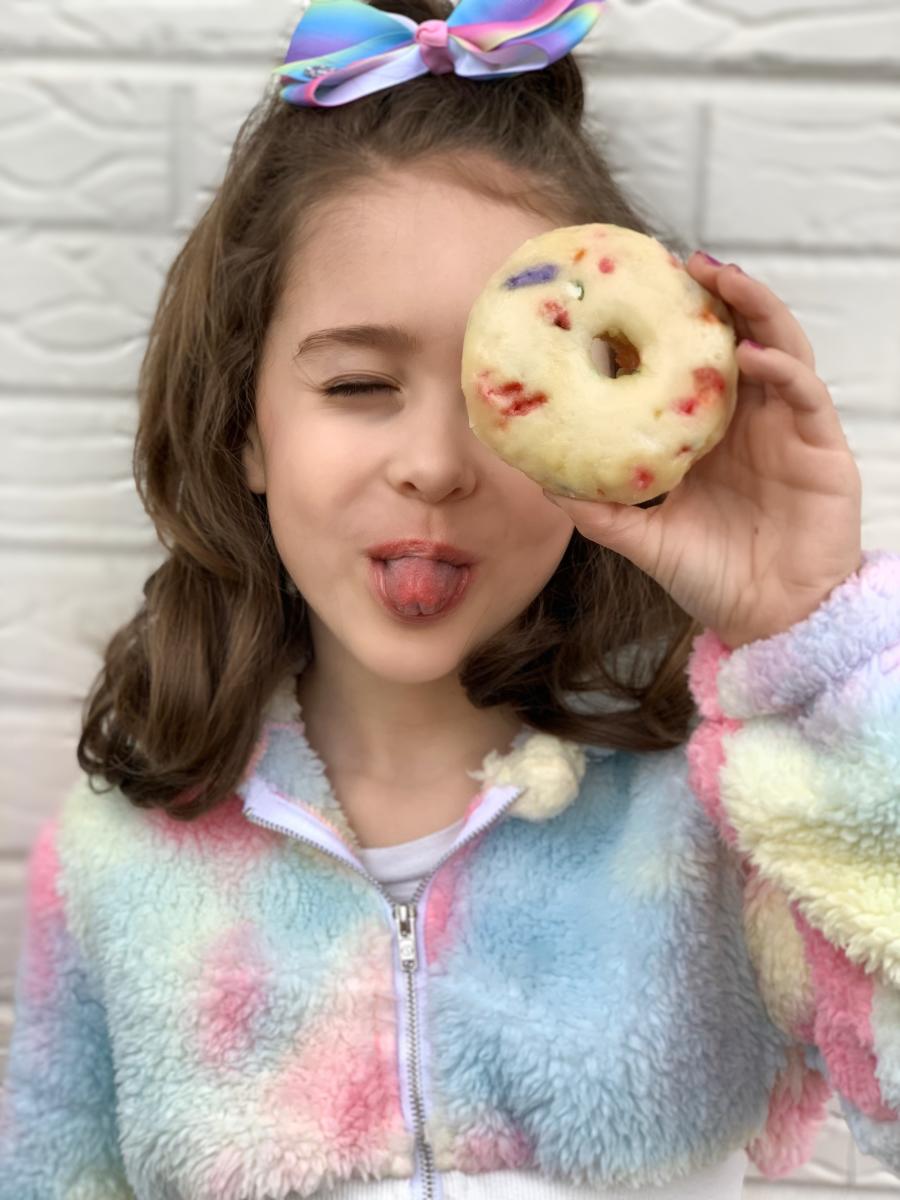 Vegan by Rachel is as homegrown as they come. This new vegan business has made more than 800 sales and ships to over 30 states with 200 5-star reviews. Apple Crumble Rolls, Confetti Donuts, Lemon Blueberry Rolls, Shortbread Cookies, and Red Velvet Rolls are some of her best sellers. Rachel releases new products every month. To grab one of her delectable treats head to her Etsy account and she will deliver them to your doorstep.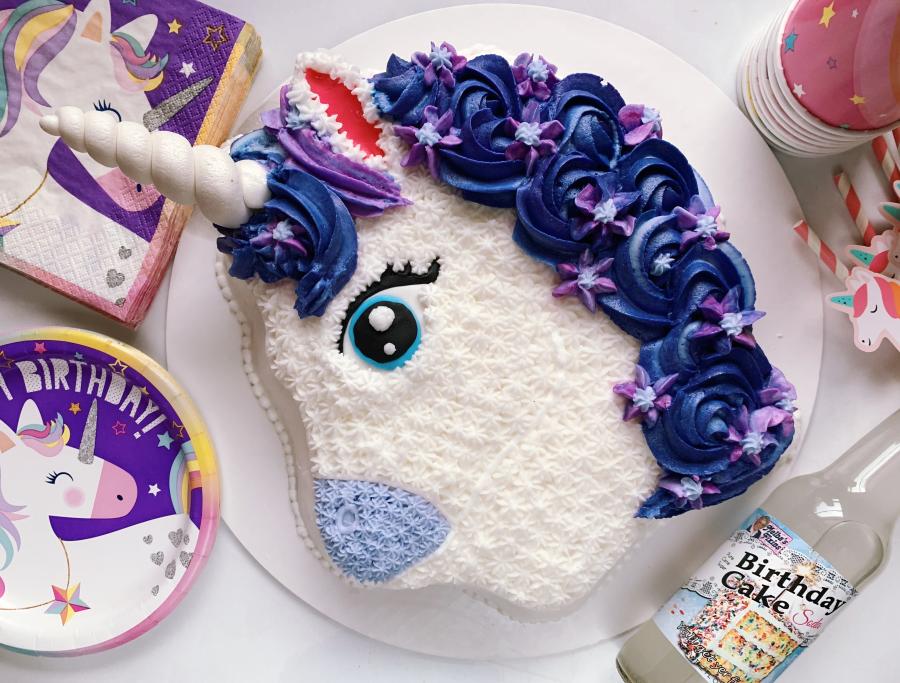 This local, family-owned business is run by a mother and daughter duo. Rockabilly Bakery has several vegan sweets to choose from, including the Mixed Berry Crumb Muffins to their Snickerdoodle cookie. They specialize in custom cakes. Family and friends won't even realize that this delish cake is dairy-free and eggless.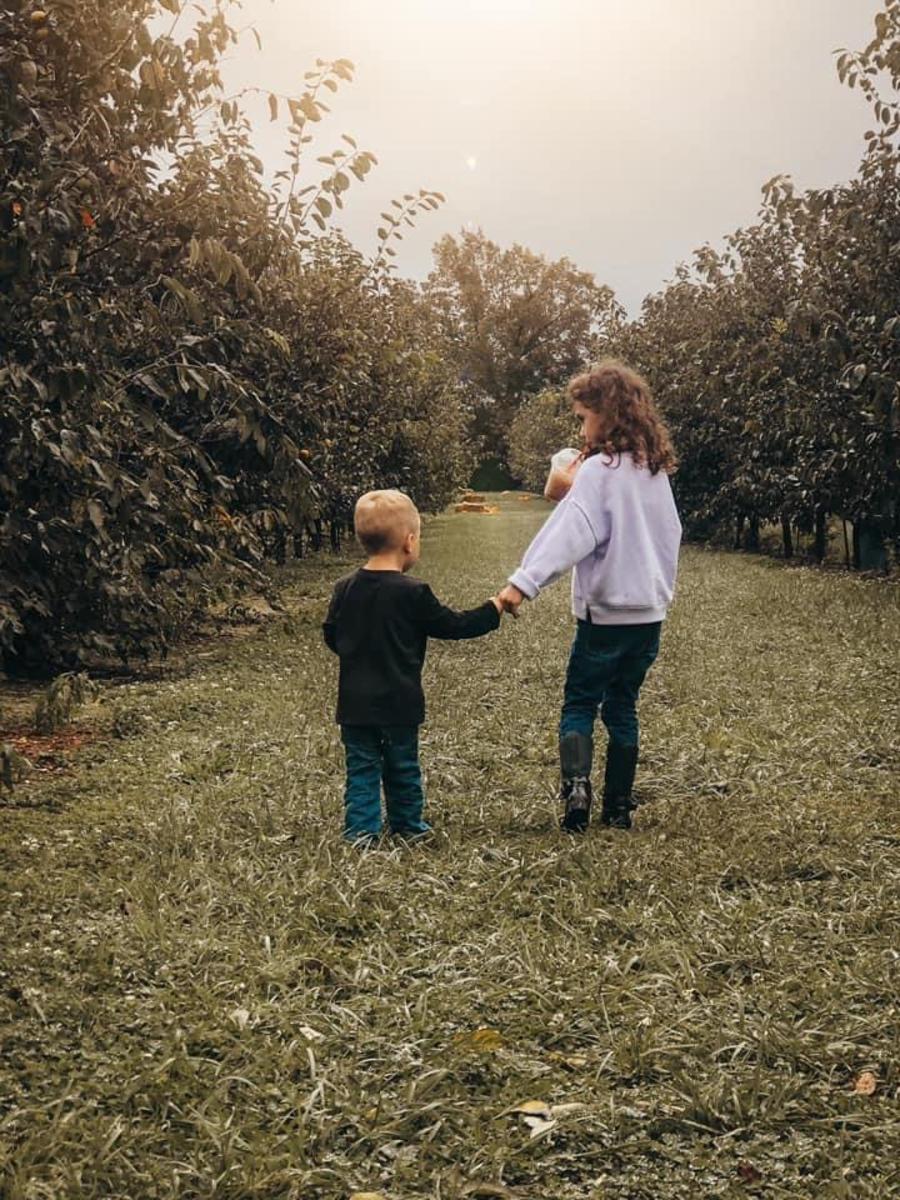 Isom's provides a wide variety of only the freshest and tastiest produce grown right on their local farm. Typically, the season runs from Memorial Day to Thanksgiving. Every fall Isom's celebrates with apple cider slushies. Isom's apple cider is all-natural and freshly pressed weekly. This crisp drink is perfect as your family enjoys strolling around the farm.