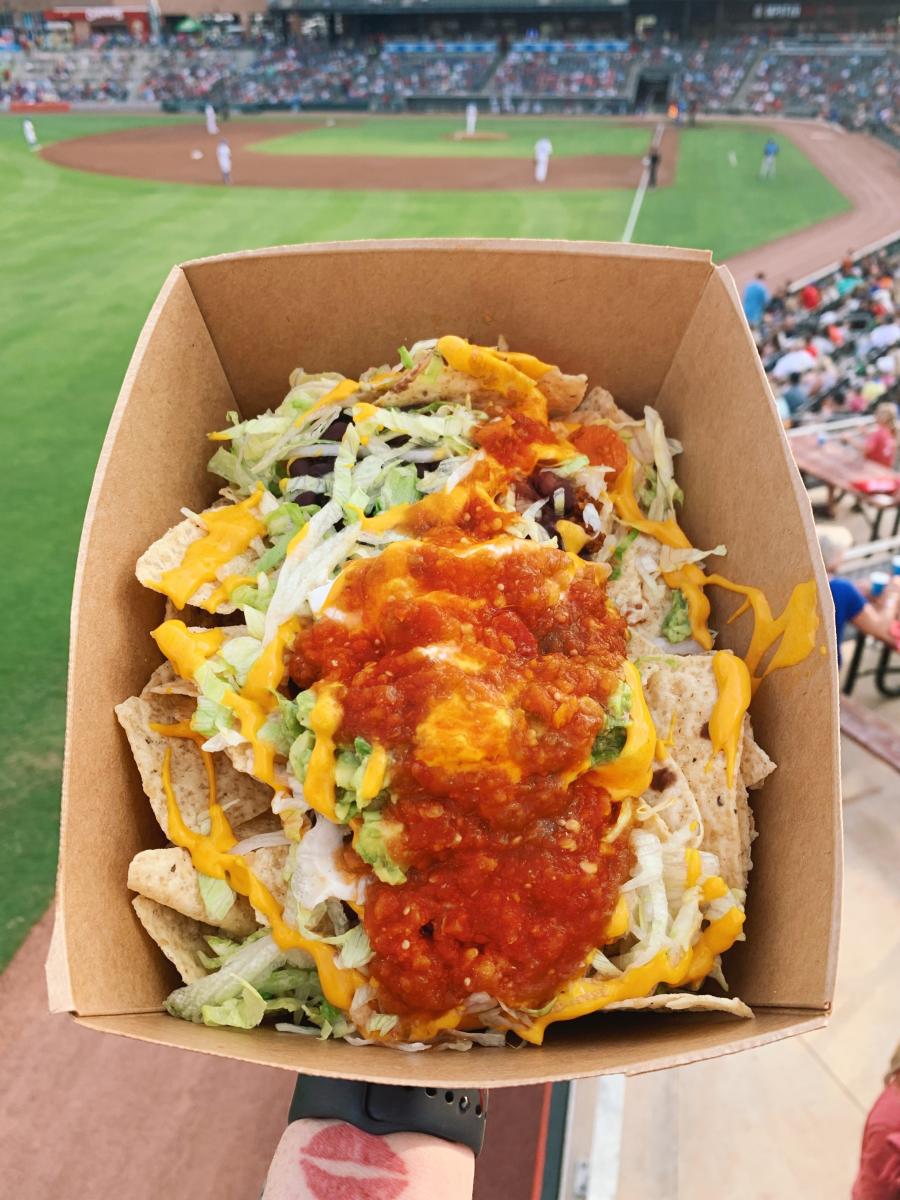 America's pastime is back in full swing! Here is what you need to know as a vegan before heading to a Rocket City Trash Pandas game.
Let us begin with the basics. Children 2 & under are free at Toyota Field. Make sure to only purchase tickets directly through the mpv.tickets.com. Parking for Trash Pandas games is conducted through the 'Clutch!' app. Purchasing in advance, you will receive a discounted rate of $6 per vehicle; paying for parking at the lot entrance is set at $10 per vehicle.
Clear bags are the only type of bags permitted, some exceptions for health-related needs and parents bringing infants to games. Toyota Field was designed to be universally accessible and comfortable for fans with all abilities. There is specific seating for individuals in wheelchairs and their companions on the club level.
This is a fully cashless ballpark allowing fans to have quicker, safer, and more secure transactions. You can use their in-house Trash Cash card, credit card, or debit card for concessions, merchandise, and tickets. Now that that's out of the way, head below for all the vegan food options at Toyota Field.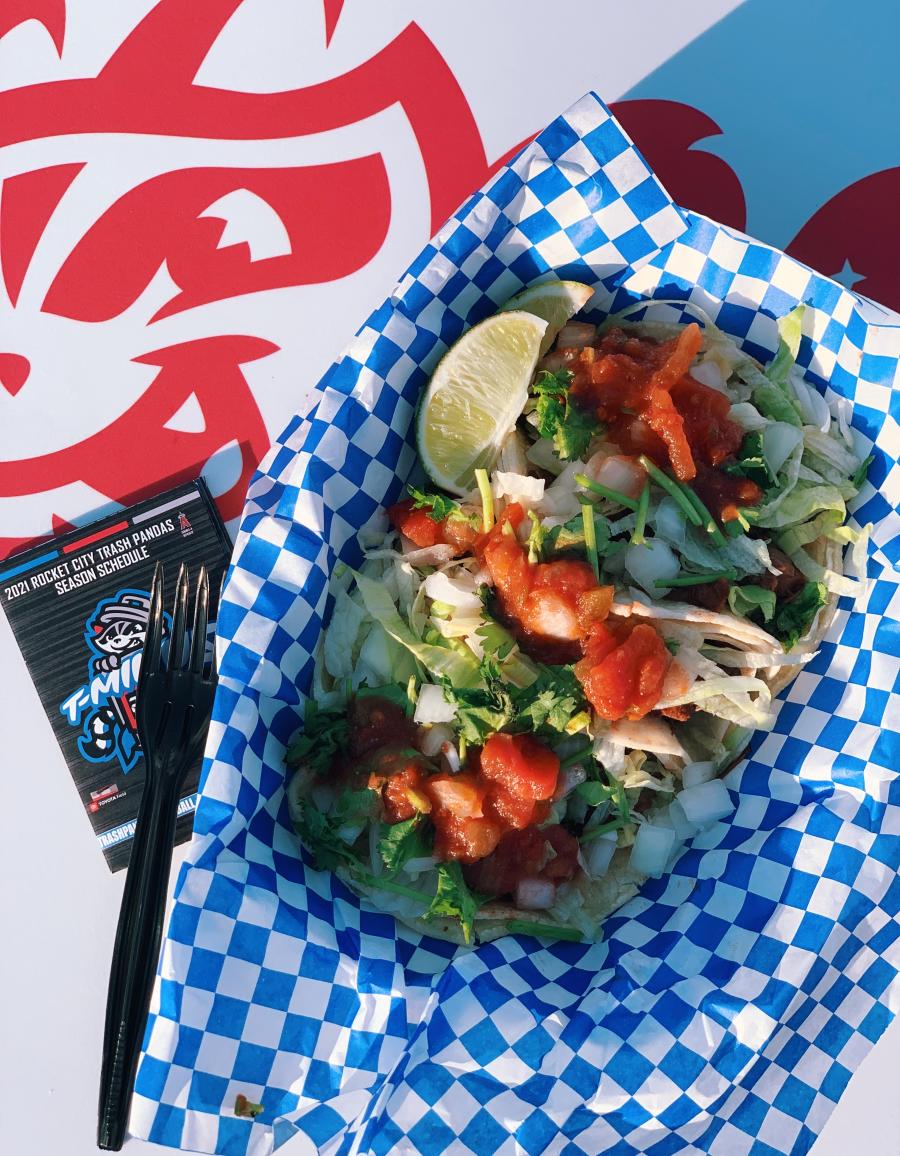 We can all agree that stadium foods are one of the highlights of going to a game. Admit it - you go to the ballpark for the food just as much for the baseball game. Banditos offers their Jackfruit Tacos. Three tacos filled with seasoned Jackfruit, lettuce, onion, salsa, and fresh chives. You can build these tacos any way you want!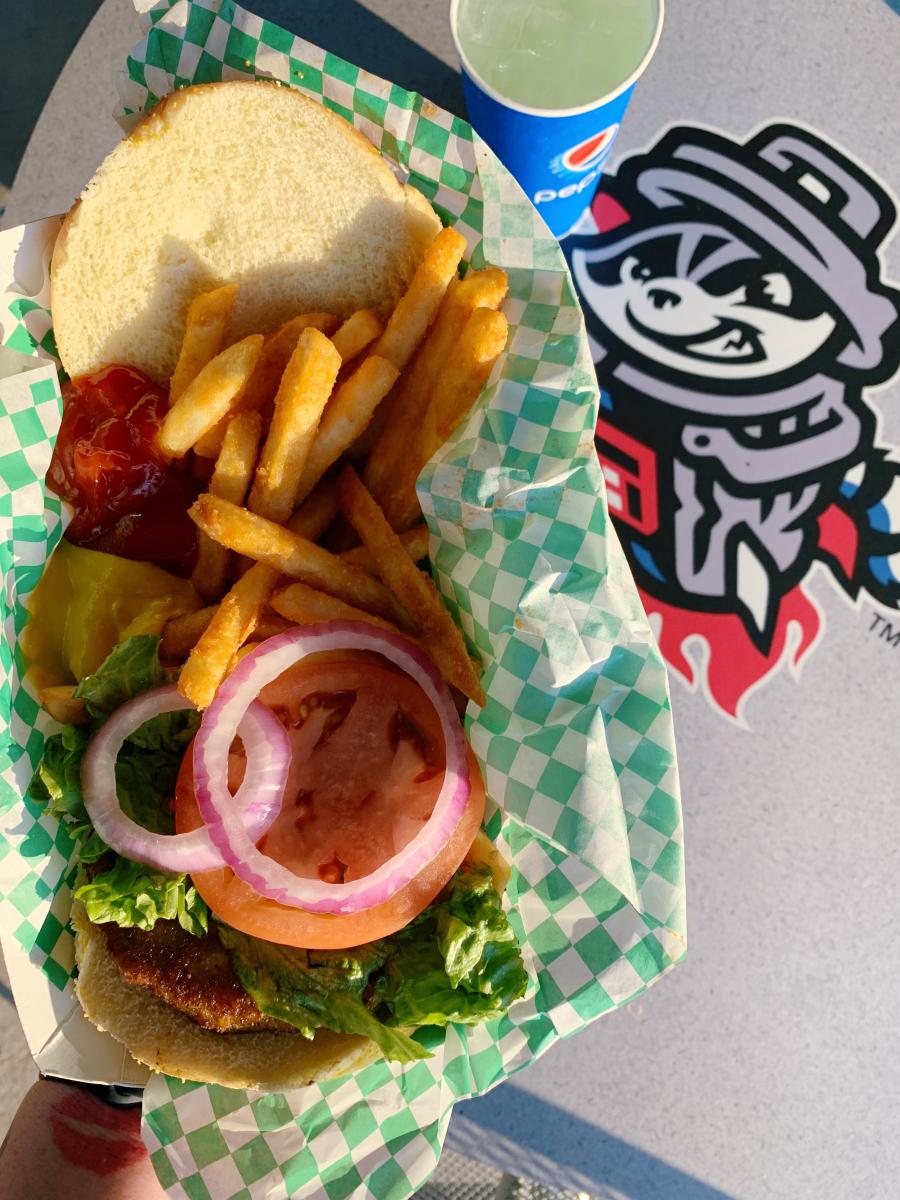 If you're bringing a serious hunger to the field then a plain old hot dog just won't do, you need a burger. One of the great things about the Veggie Burger from The Dumpster Dive inside Toyota Field is their base simplicity. You can customize and make it as simple or complex as you want. The Dumpster Dive Veggie Burger comes with lettuce, tomato, red onion, and contains honey. You can add ketchup, mustard, or both. It's served with a side of fries. They also offer the irresistible Jumbo Soft Pretzel.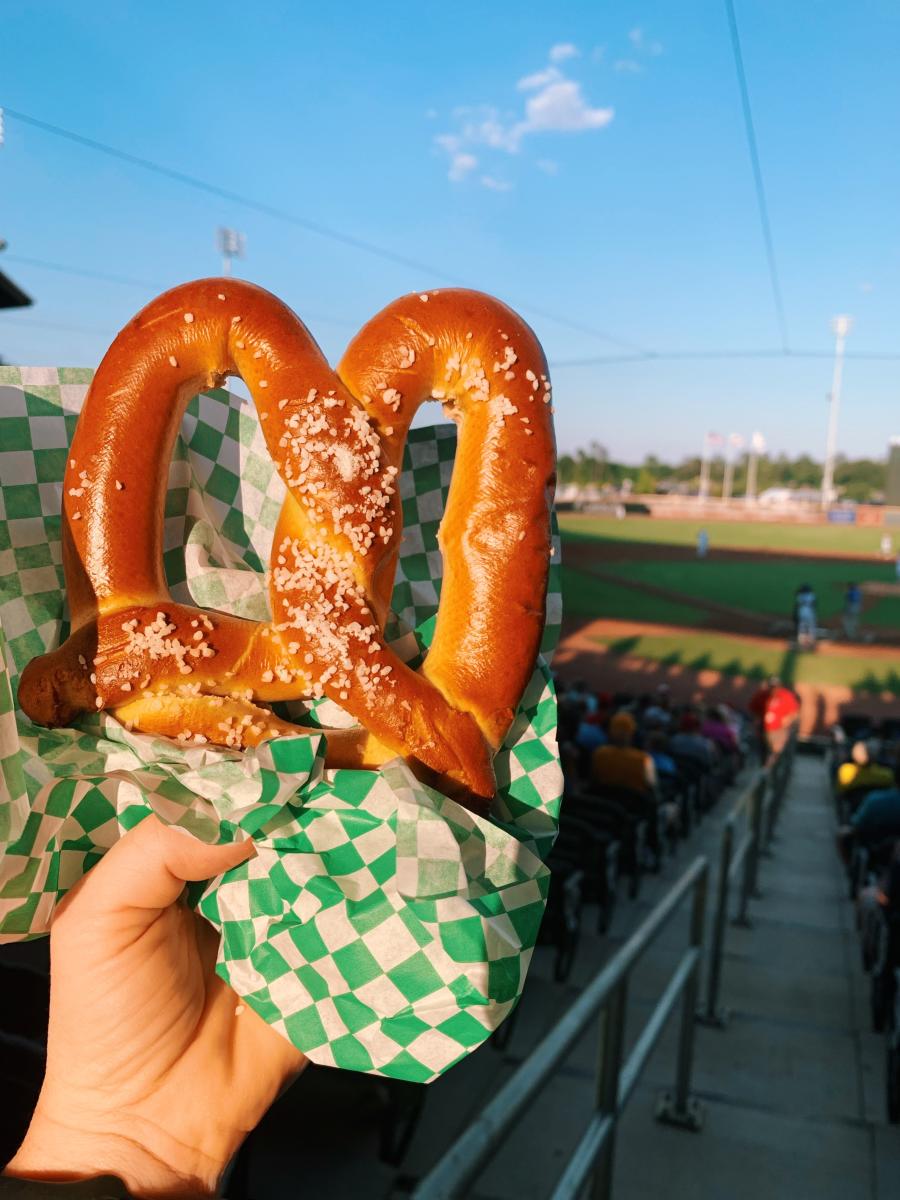 What is a more fitting snack when watching the Trash Pandas than a Jumbo Soft Pretzel? Crispy on the outside, soft in the middle, this twisted beauty can come salted or unsalted. You can smother it in mustard or enjoy it plain. This compacted snack is excellent when you are constantly up and down cheering for your team!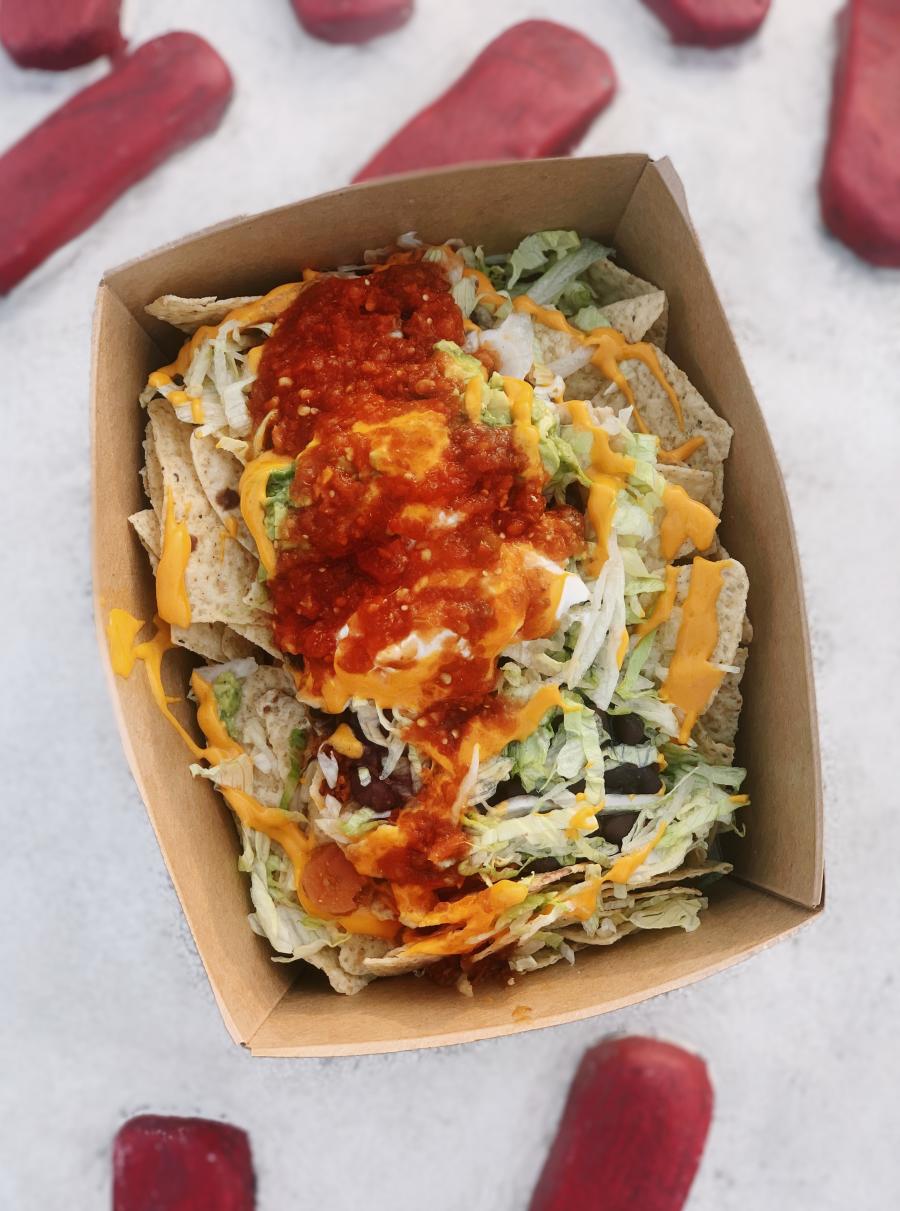 A huge part of what makes going to a baseball game so fun is the FOOD! Concession nachos have come a long way since the days when stale round chips were served with a side of congealed pumped cheese. Hippea Camper is often parked at the stadium with all their vegan grub. They are known for their Loaded Nachos. You'll find tortilla chips topped with meatless crumbles, black beans, cheese, lettuce, sour cream, guacamole, and homemade salsa. This is the classic combination of ideal ingredients that everyone loves in nachos.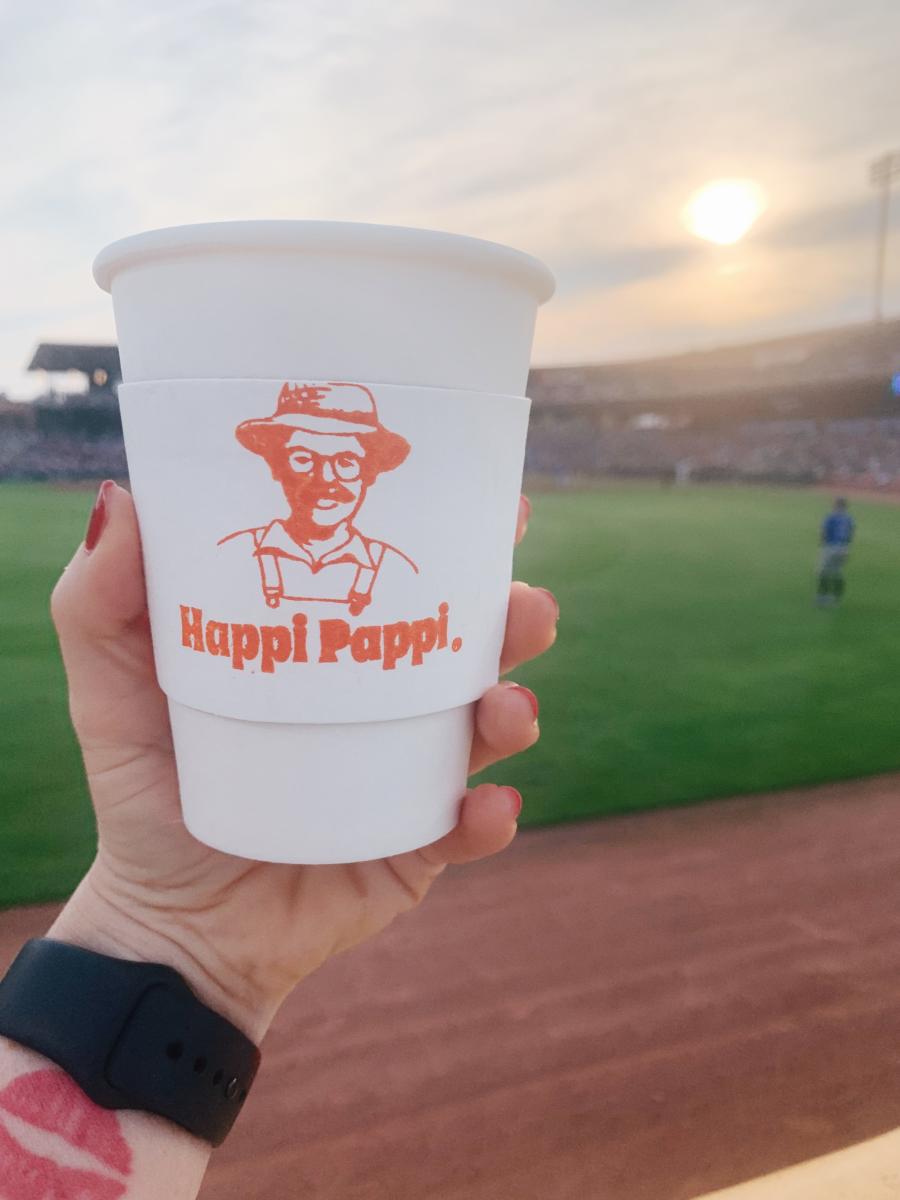 All Trash Pandas home games from Tuesday to Saturday will have a 6:35 pm first pitch. Sunday games in July and August will also start at 6:35 pm. Baseball games are long, y'all — nine innings is more than enough time to need a pick-me-up right around the seventh inning stretch. If you find yourself needing a coffee, Happi Pappi has you covered. Happi Pappi's Oat Milk Café Au Lait is the perfect way to keep you cheering on the Trash Pandas.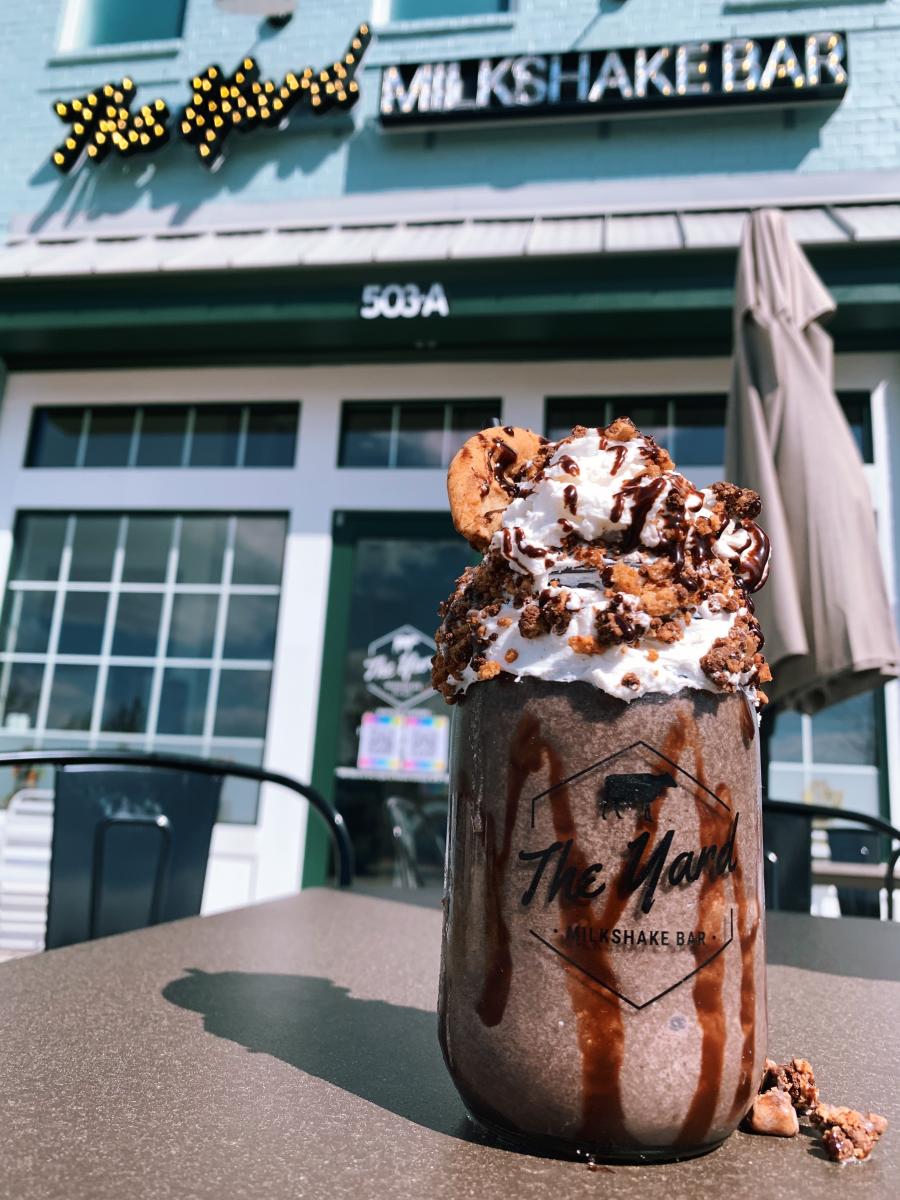 A ballgame wouldn't be a ballgame without nachos, burgers, and over the top ice cream. Just a few yards away you can catch this crazy specialty milkshake. The Yard offers the Not Milk? Milkshake made with Chocolate Chunk Oatmilk Vegan ice cream mixed with chocolate soy milk in a vanilla iced jar, rolled in vegan crushed chocolate chip cookies. It's topped with vegan whipped cream, chocolate drizzle, and a vegan chocolate chip cookie. There is a $1 upcharge for the vegan milkshake. The Yard stays open until 9 pm during weekdays, and it is open until 10 pm on Friday and Saturday. It is the cherry on top!