A short glance out of a car window doesn't do it justice. Drive by on Old Madison Pike, you see the shimmering pond, some carpet of green and the entrance that leads up a hill by a thicket of woods. It only hints, but nowhere truly reveals, the spectacular venue that is Dublin Park.
The 60-acre park is the showcase for Madison Parks & Recreation – and a destination for athletes from across the Southeast.
From swimming and diving to soccer and pickleball, it can play host to more than a dozen sports, it serves as a gathering point for countless community events and provides recreational activities for Madison's citizens.
History and Features of Dublin Park
Opened in 1997 and named for Clyde Harris Dublin and Mary Caldwell Dublin (the Dublin family has deep roots planted in Madison, and Clyde's brother Howard was once the city's mayor), Dublin Park's centerpiece is the recreation center and gymnasium.
There is a double gymnasium that is used for basketball, volleyball and pickleball, and has an indoor walking track on the second level. There is meeting space available for rent and the building serves as headquarters for the Madison Parks & Recreation Department.
Connected to the recreation center is the pool, which is enclosed in a dome in the winter for year-'round use. It's been the host for the swimming and diving championships for the Alabama State Games, and it's home to the Madison Swim Association, the Madison Dolphins swim team and the teams from both Bob Jones and James Clemens high schools. Swim lessons are taught and water aerobics classes are held there (though not during the Covid-19 pandemic) and it's open for daily lap swims for those trying to keep in shape. It's host of the annual Kyle Parker Invitational Swim Meet, named in honor of the late aquatics director for the city.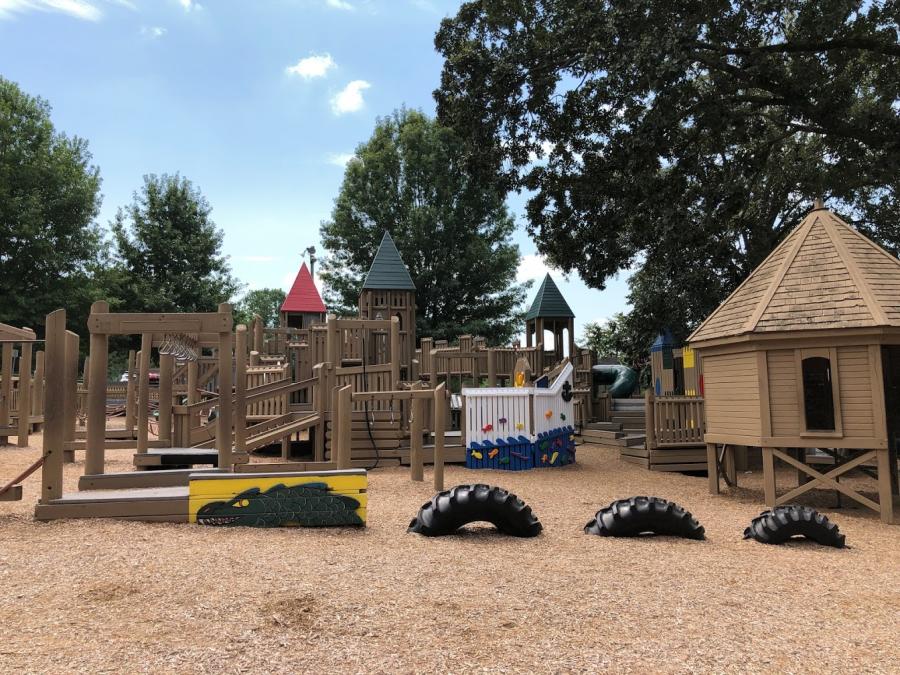 As you pass the recreation center, an enormous landscape of outdoor fields unfolds. There are nine soccer fields on campus, seven tennis courts and a nine-hole disc golf course meanders through the grounds. There are a wide variety of walking trails, some flat and short, some that bring the huff-and-puff of uphill climbs.
Then, standing amid trees like some medieval village with its brick façade, wood fence and colorful towers is Kids' Kingdom. The slides, swings, climbing areas and other facets make one wish to be 5-years-old all over again.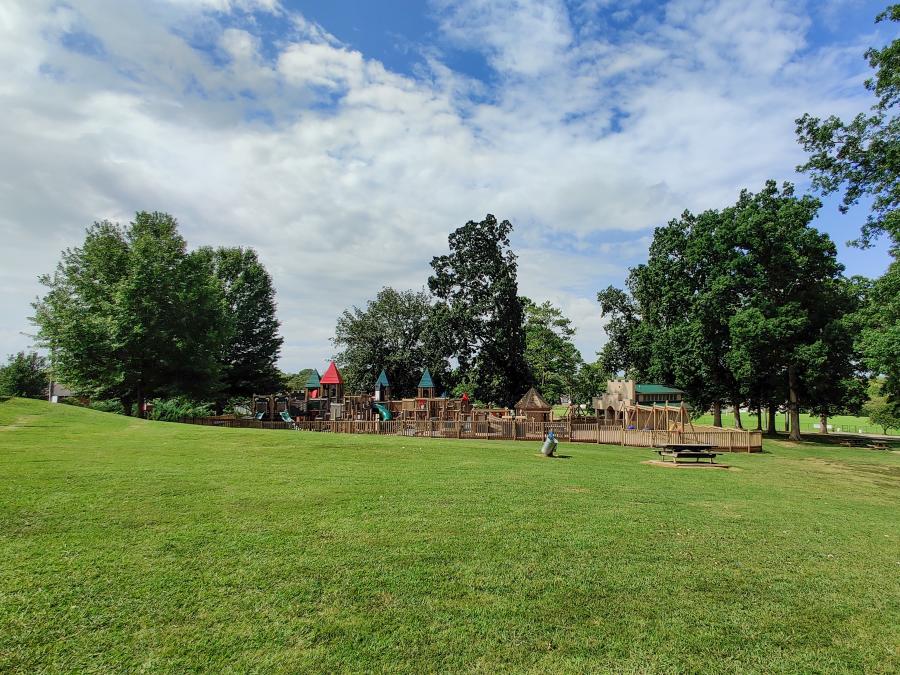 Dublin Park is a magnet for other activities, whether it be the annual July 4 festivities with fireworks, food trucks, inflatables, vendors and music, or something as philanthropic as a blood drive or fascinating as a car show of European automobiles. The annual Easter egg hunt attracts more than 5,000 youngsters from across the area.
Because of Covid-19 restrictions, the activities calendar and events that are being conducted have been a fluid situation.
Visitors may pay a $4 all-day usage fee -- $2 for seniors – or there are various membership levels, since as $150 for an individual yearly membership, $300 for a family of five or summer memberships.
Click here for more information.