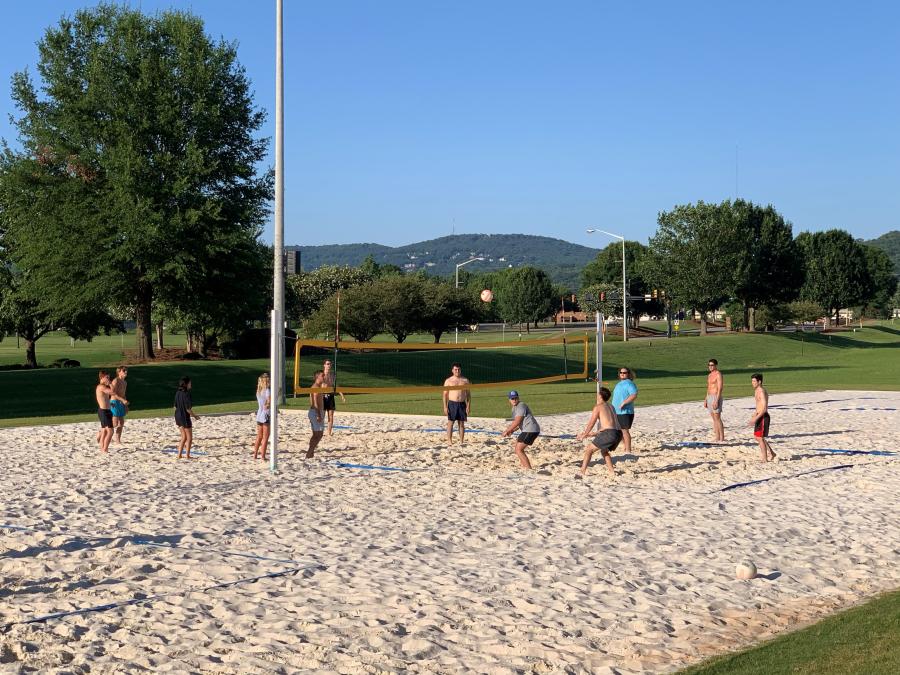 It's more than five hours to the closest beach, and John Hunt Park is woefully lacking when it comes to palm trees, the soothing sound of crashing waves, and the comfort of ocean breezes.
But the City of Huntsville's Parks & Recreation Department, in a partnership with Rally Volleyball, has brought the beach a little bit closer. 

The Sand Volleyball Complex celebrated its opening at John Hunt Park in July 2019, with a thumbs-up from Sinjin Smith: "Absolutely incredible," said Smith,  Rally executive who is to volleyball what Michael Jordan is to basketball.

A year later, it's celebrating a monumental month of activity, including the 2020 US National Beach Tour Junior Championship, which had been scheduled for Huntington Beach, Calif. The "Back to the Beach Festival" was held earlier in July.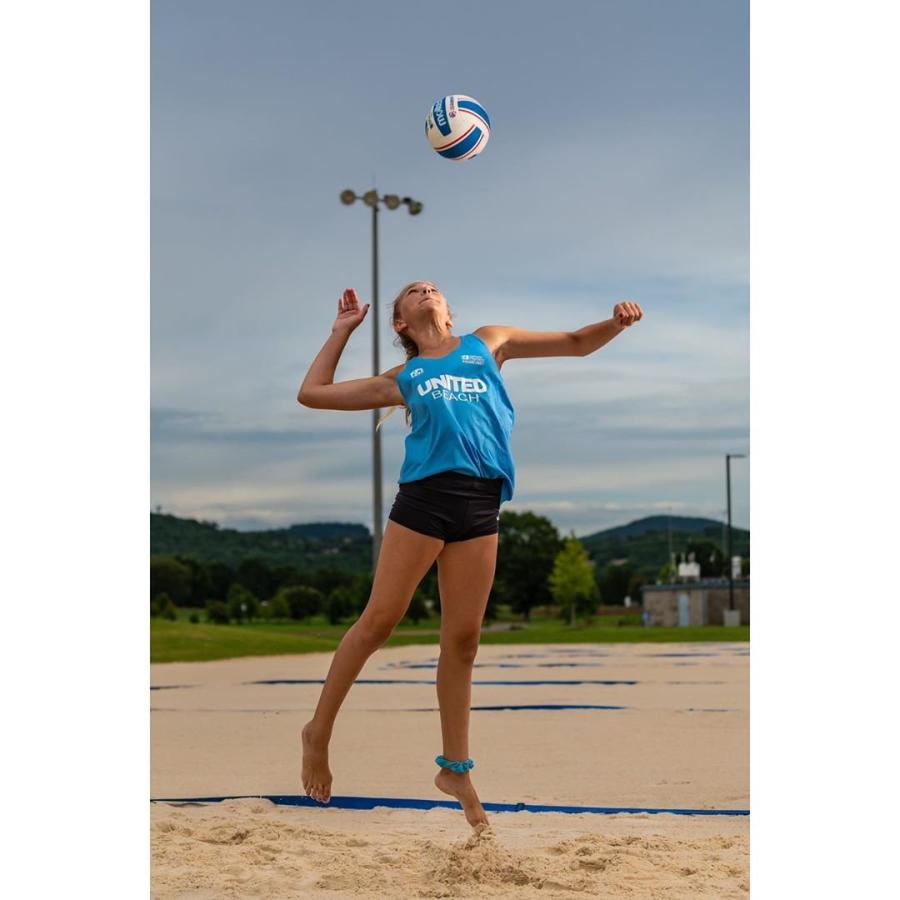 Photo Credit: Josh Berry

Huntsville enlisted Rally, based in the Atlanta exurb of Emerson, for assistance in design, management, and event solicitation for the complex. It's obviously already paying dividends. The partnership began with "a blind phone call," according to Steve Ivey, director of Parks & Recreation for the City of Huntsville.

"I wanted some input and to talk about our courts, and they invited me over to the Atlantic Sun (college conference) Championship," Ivey said. "I felt like they were a quality group, and we started talking about a contract to bring events here. The national tournament is due to Rally and its relationship with U.S. Volleyball. It's a good partner for Huntsville to have."
What Ivey saw "was a model we wanted to pull off. And we could go start it ourselves, or go with experience and let them lead us through the hurdles."
For all the sunny optimism about sand volleyball's future here, it hasn't been immune from the Covid-19 pandemic, however. The Coastal Collegiate Sports Association tournament scheduled here last April had to be canceled – and the organizers were in discussion about live ESPN telecasts from the event.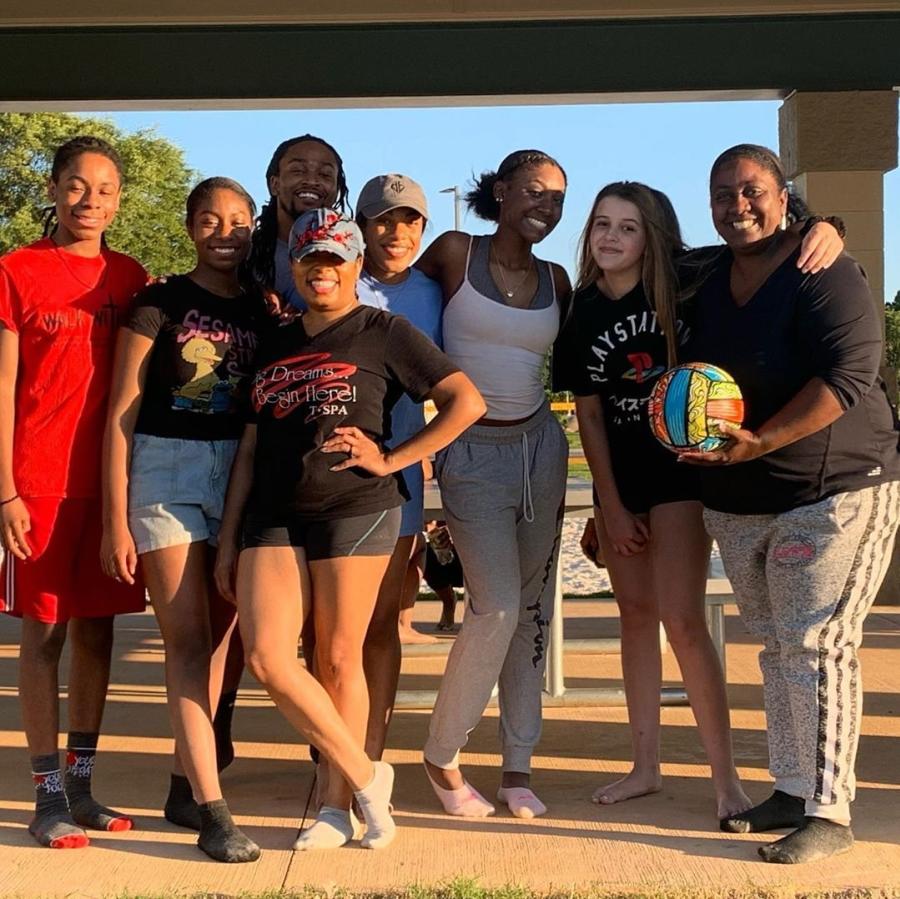 Photo Credit: Rosemary Sherrod

The sand volleyball complex was a $3.7 million project, but this month's tournaments alone should provide an economic impact of more than $1 million.
There are 15 courts, LED-lighted courts, restrooms, a sound system, locker rooms with showers, and a pavilion. There are more than 4,500 cubic yards of sand in the courts, enough to create a yard-wide, yard-deep path from the complex all the way to Big Spring Park.

And, unlike what you'll find hot-footing around the volleyball court outside your beachfront condo, the sand is kept cool by an elaborate underground watering system. 
The sand volleyball courts, prompted by the popularity of the Brahan Spring courts, are just one facet of the on-going John Hunt Park master plan that includes the new cross country course and will eventually see cycling trails and a disc golf course.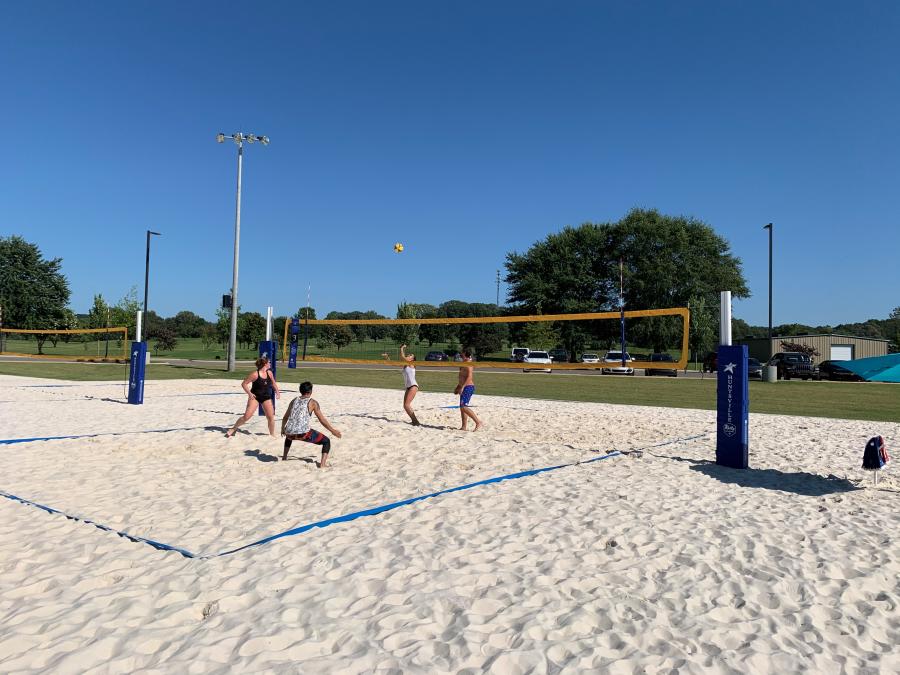 Such facilities are going to be more prevalent, Ivey predicted. The popularity in traditional sports is either waning or on a plateau and "as a community changes, there's more demand for lacrosse and disc golf and other non-traditional sports. Sand volleyball fell right in with that. We've got a great complex and we're ahead of the curve, but you wait and see: there will be cities looking at what we've done and building the same thing."

For now, though, there's a unique story to tell. "You don't think of Huntsville and sand volleyball together," as Ivey said. But today they go together, like the sound of the surf and the kiss of a warm breeze.