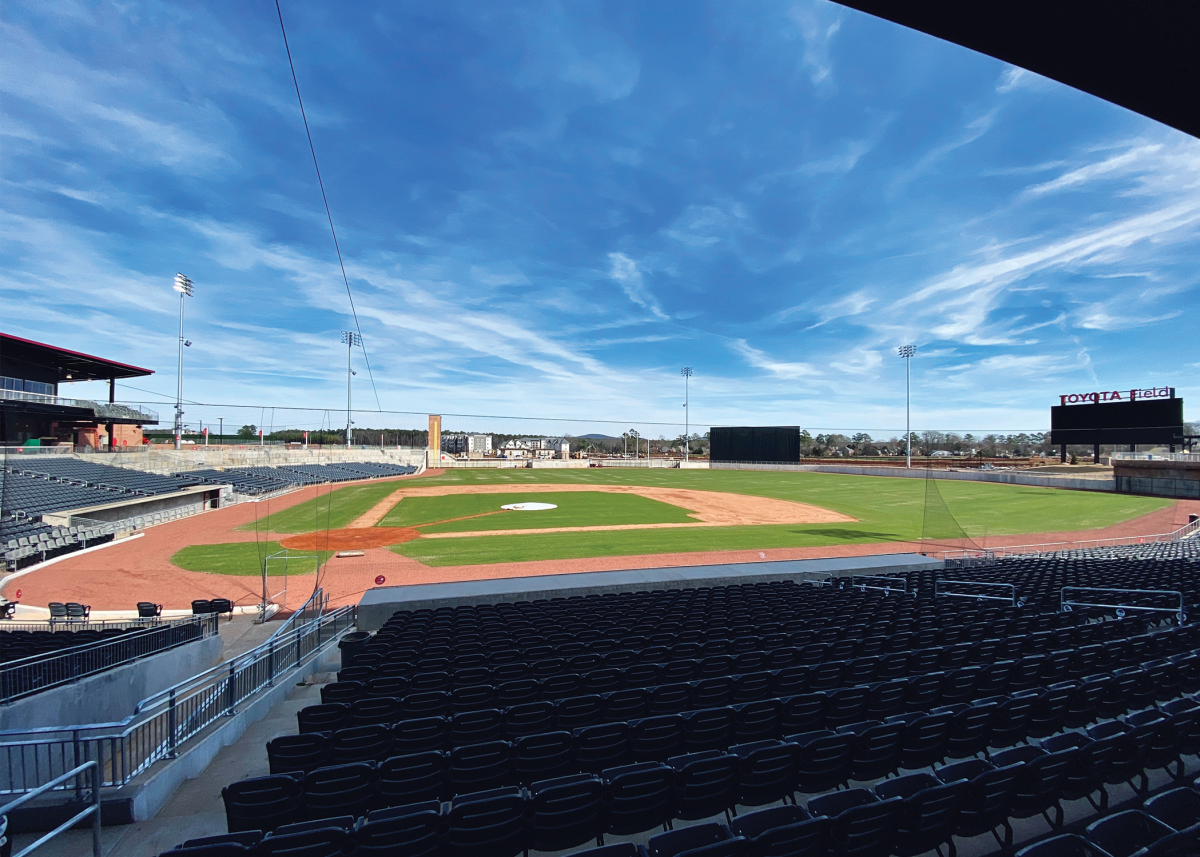 Ralph Nelson drove into Huntsville on April 17, 2017, but could never have imagined the extraordinary chain of events that would unfold over the next three years.
However, there was one thing he imagined perfectly. After a driving tour of the area, and before meeting with Madison Mayor Paul Finley, Nelson was among a group that stopped by the sprawling empty land that was planned as Town Madison. Nelson traipsed across the ground, then suddenly stopped.
"This is it," he proclaimed. "This is home plate."
Sure enough, when the first pitch for the Rocket City Trash Pandas is delivered at Toyota Field on April 15, it will cross almost exactly the same spot Nelson had imagined three years earlier.
The Trash Pandas, a member of the Double-A Southern League, brought professional baseball back to north Alabama for the first time since the demise of the Huntsville Stars in 2014. Their arrival has been accompanied by a deafening buzz, and by unprecedented victories already. They have had thousands attend public events to reveal the nickname and uniforms, they've sold millions in merchandise and sold out all available season tickets.
But Toyota Field will be used for more than the 72 home dates of the Trash Pandas. It will be host to high school and college games – a number of such games are scheduled there even before the Trash Pandas' opener – and has unique meeting space opportunities.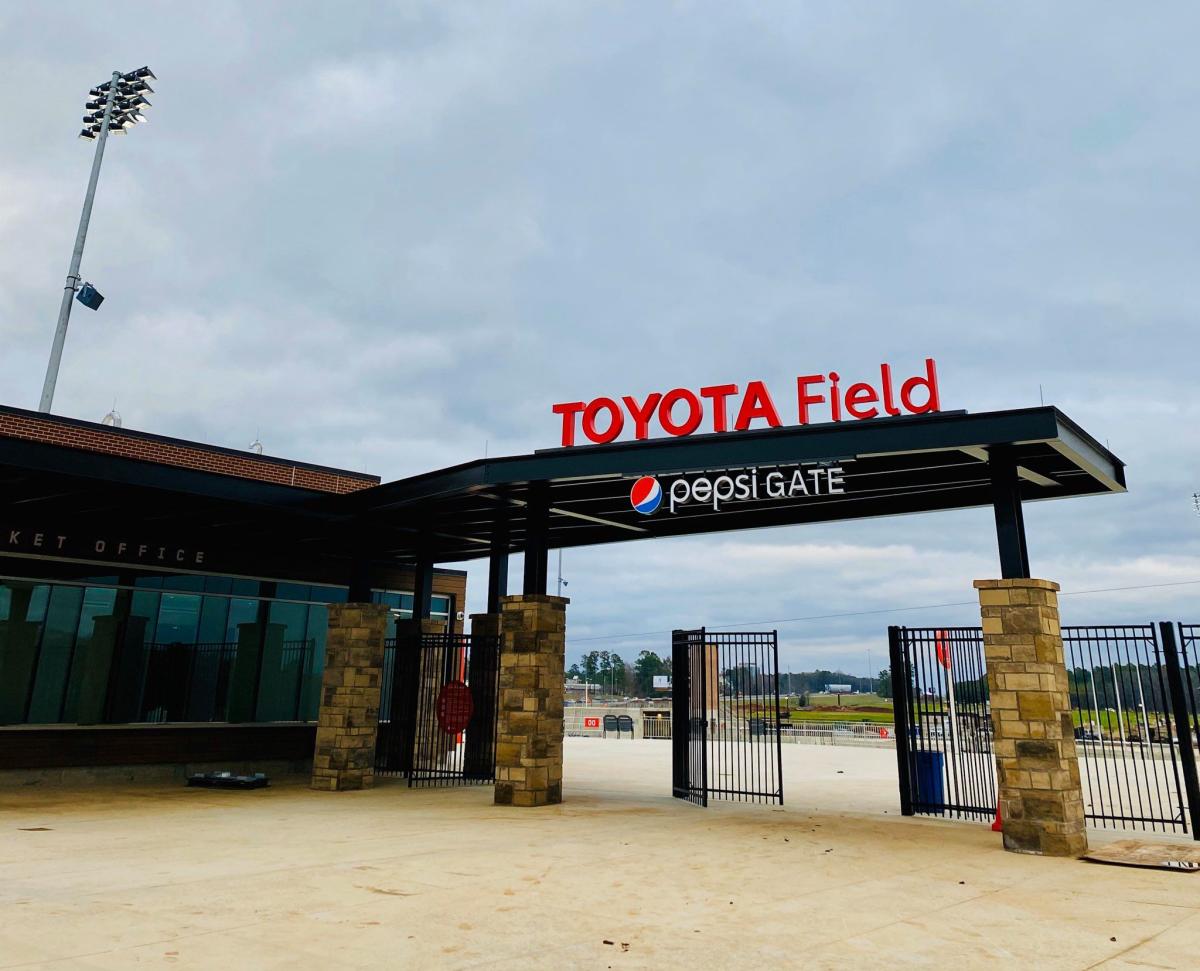 The SportsMed Stadium Club looms above the first base line, with more than 5,000 square feet of meeting space. It can accommodate up to 400 guests. And it's not merely hot dogs and Cracker Jacks on the ballpark menu. Mary Nixon, VP of food and beverage, and veteran chef Ryan Curry offer unique ballpark food for the fans, and can work with meeting planners to provide almost any menu imaginable.
For a real insider's view, there are non-traditional meeting spaces. The home and visiting clubhouses are intimate venues for smaller team-building events and the batting cage, accessible from the first-base concourse, can be transformed easily into meeting and hospitality space with high-top tables.
The entire stadium, field and all, can be rented for expo space, worship services, movie nights or other large events. Click here for information and a special events inquiry form.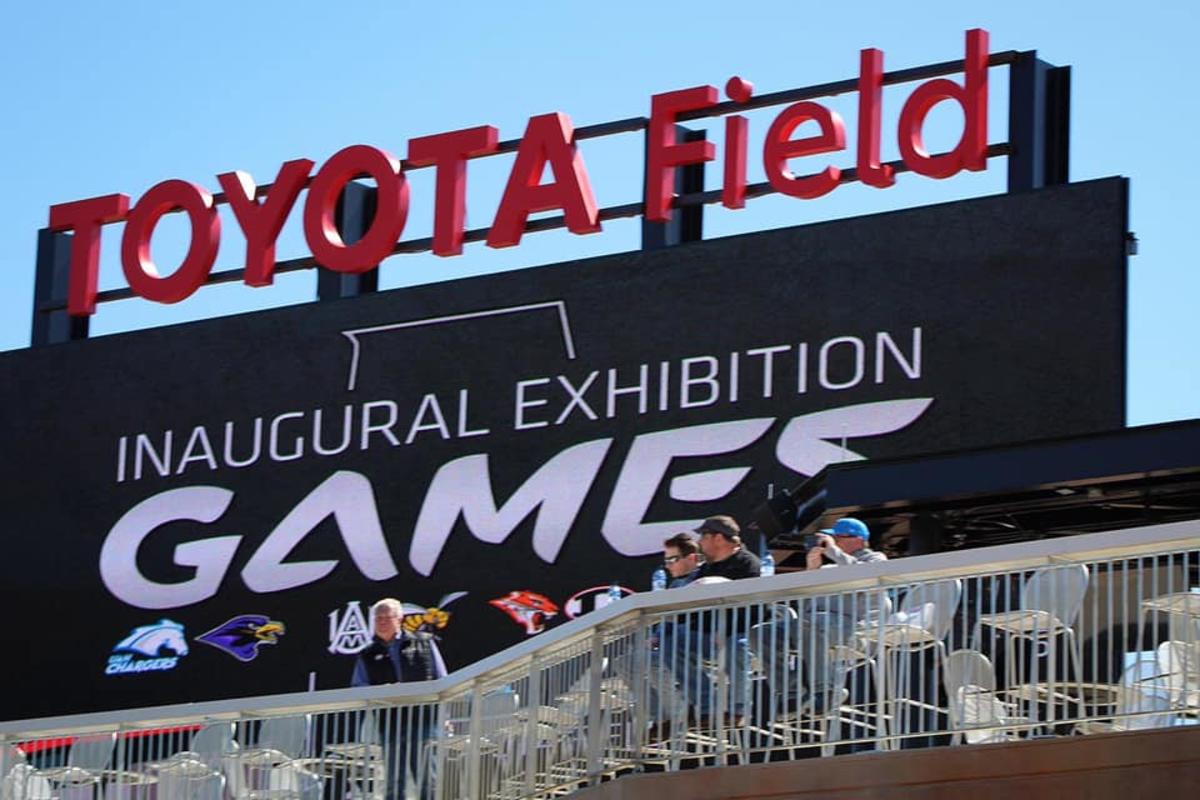 Toyota Field will accommodate 7,000-plus for games, though there is seating for 5,100. It has 360-degree access, so fans can meander all around the park to various vantage points, perhaps stopping in for a beverage at the Rock Pile in right field or taking the kids to the playground down the left field line.
Designed by Populous, the gold standard in stadium design companies, and construction was managed by Hoar Construction, which has built several other ballparks. Want a small world? Hoar project manager Luther Black and Madison Mayor Paul Finley grew up less than 50 miles apart in Kentucky and are pretty sure, as Finley said, "we were on a (baseball) field together sometime" as opponents.
One of the quaint aspects of the field itself is a nostalgic touch that Nelson desired. It is the "keyhole," a dirt strip that stretches between home plate and the pitchers' mound. It was once prevalent in ballparks at all levels, but Detroit's Comerica Park was left as the last big-league park that has one.
It's an anachronism in this modern stadium, like finding an 8-track tape deck in a 2020 Camry. But among the brick and steel, it's a detail that adds so much character to the ballyard. Especially considering that path leads directly from pitcher's mound to the spot Nelson imagined three years ago would be home plate.