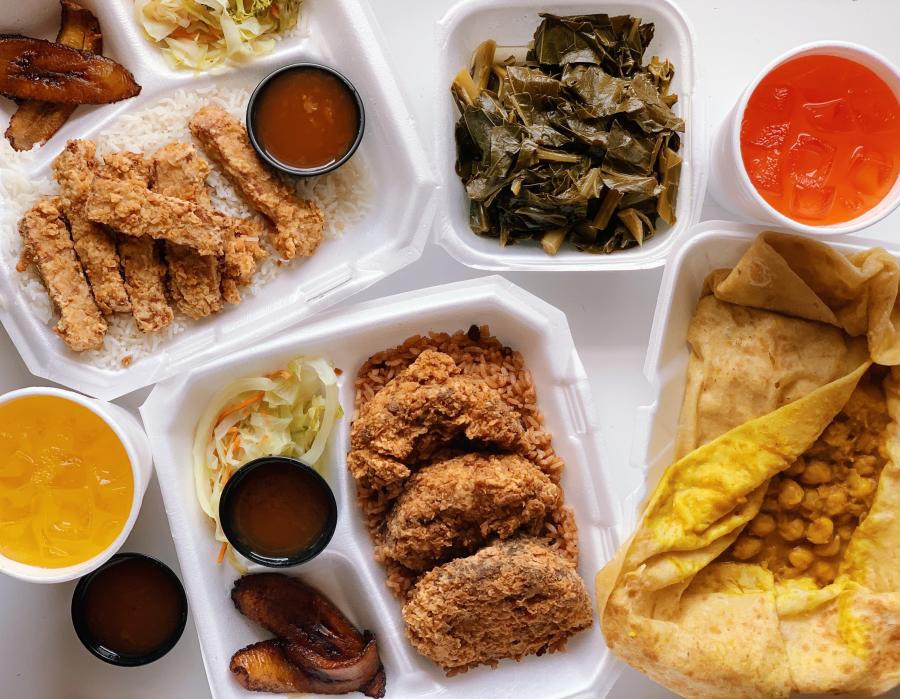 Huntsville is a melting pot of cultures and cuisines, and this is highlighted through a variety of different Caribbean restaurants throughout Madison County. Caribbean cuisine is one the most diverse, multi-cultured, and multi-ethnic cuisines to come across any table. It is a fusion of African, Creole, Cajun, Amerindian, European, Latin American, Indian/South Asian, Middle Eastern, and Chinese. These traditions were brought from many different countries  as people came to the Caribbean. Enjoy this list of restaurants where you can find an authentic taste of the islands' most popular flavors for vegans.
Mango's Caribbean Cookhouse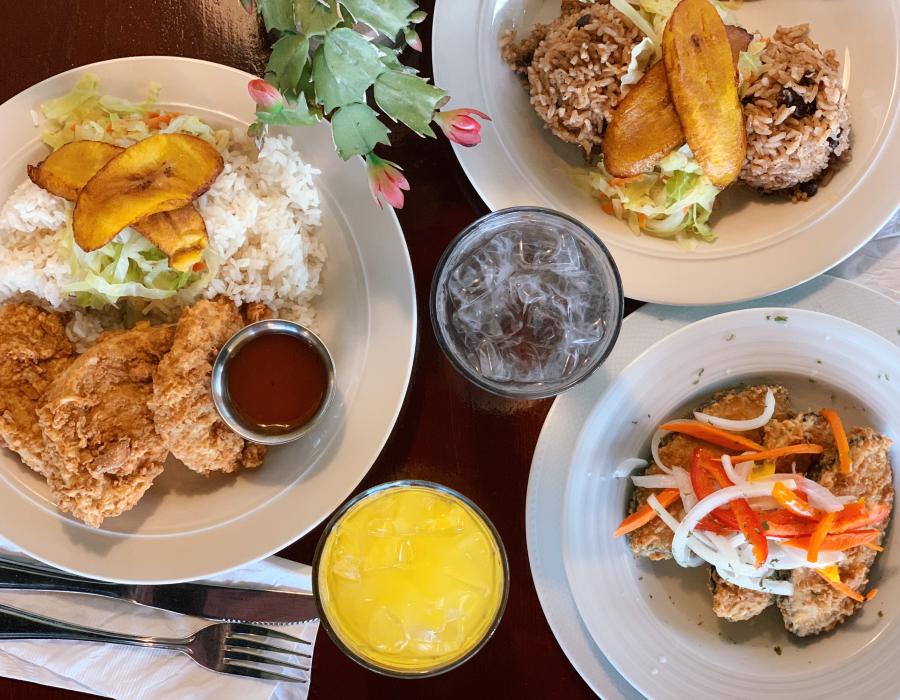 The family-owned Mangos Caribbean Restaurant opened in 2012. You will find Caribbean fare with various palate-pleasing flavors; hot and spicy, sweet, and tangy. The Huntsville Times awarded the restaurant the title of 2012's 'Best New Restaurant.' In 2013, Tripadvisor ranked Mangos as Huntsville's #1 restaurant for seven months in a row. Mangos Caribbean Cookhouse received a Tripadvisor Certificate of Excellence in 2014. You will find several vegan entrees such as Vegan Curry Chicken Roti and Vegan Ginger Chicken & Broccoli. Click here to check out the vegan and vegetarian sections on their menu.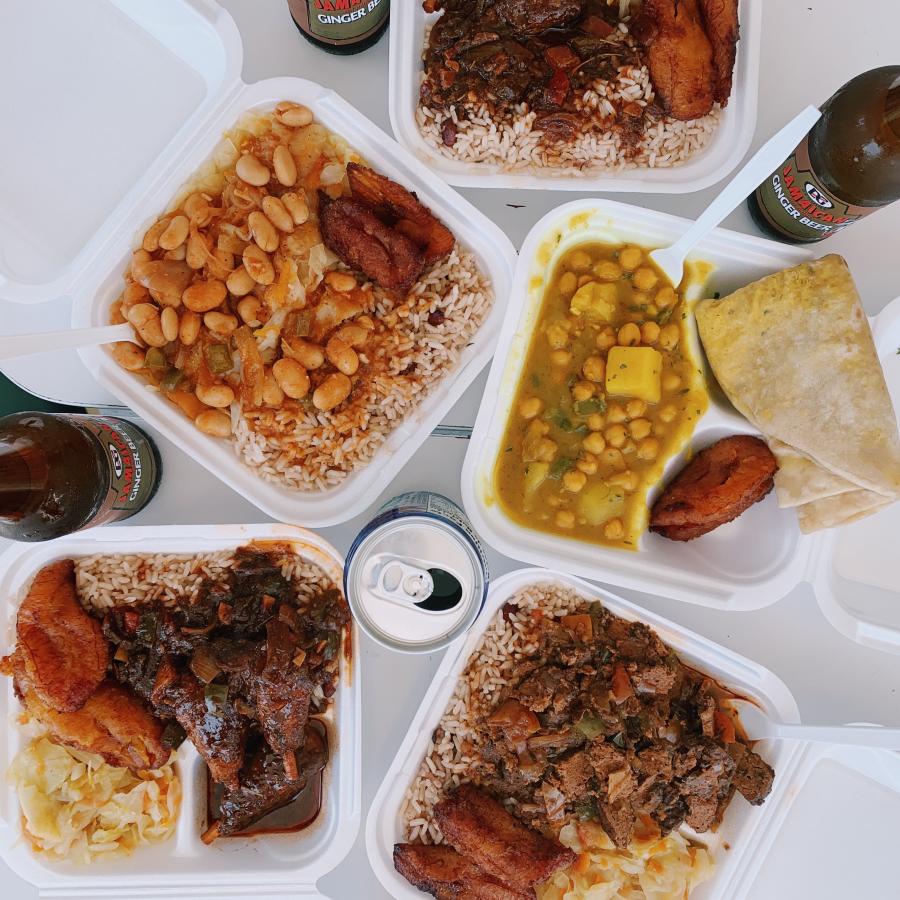 On the corner of Jordan Lane and Sparkman Drive, M & K Jamaican Restaurant offers an array of delicious, and even spicy, cuisines from Vegan Jerk Chicken, Vegetable Delight, and Potato Chickpea Stew. Their Vegan Brown Stew Chicken is a spicy Jamaican dish consisting of mock chicken drumsticks that are browned and simmered in a rich gravy made with onions, peppers, ketchup, and water. The dish is served with rice, veggies, fried ripe plantains, and cabbage. Grab a Jamaican Ginger Beer to pair with any of their flavorful dishes.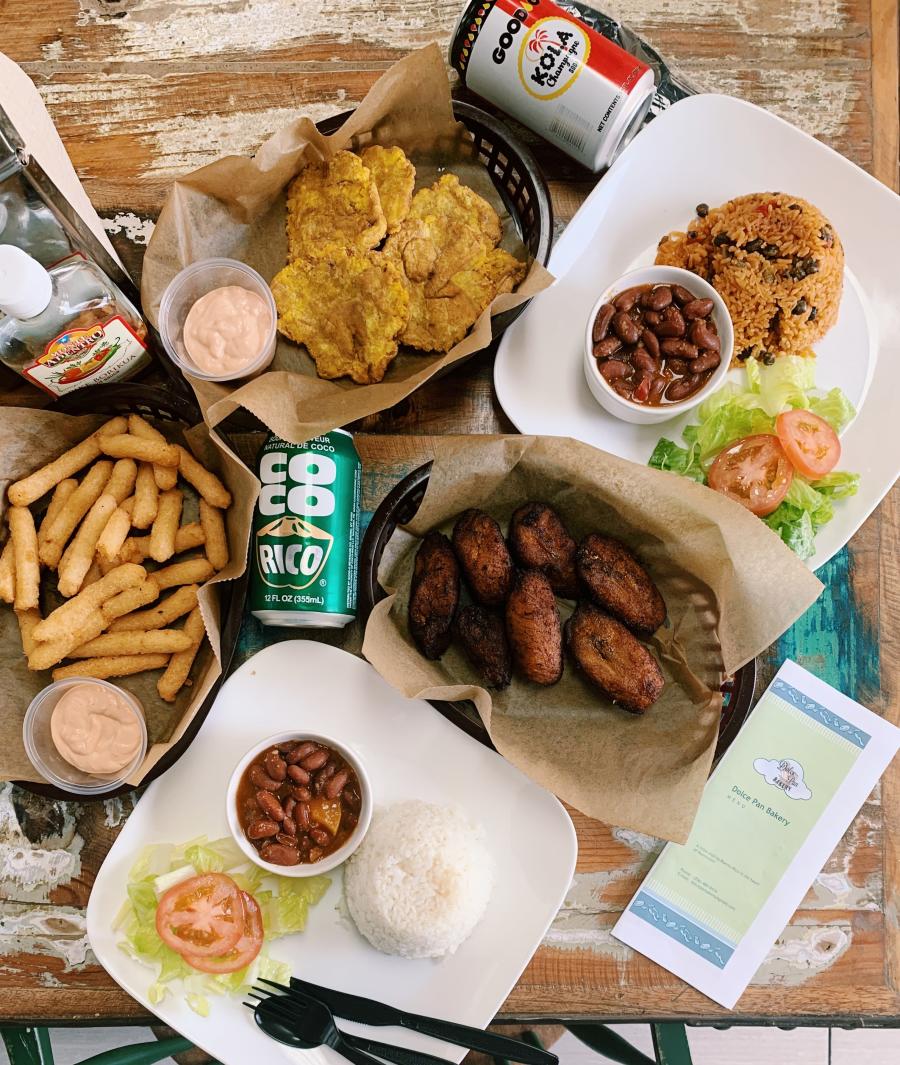 The fusions of spices, herbs, and seasonings, in addition to the range of traditional ingredients, make for mouth-watering and filling eats at Dolce Pan Bakery. They have a secret menu that offers vegan options: beans, white rice, pigeon rice, sweet plantains, tostones, and yucca fries. Their pigeon peas and rice simmer in a coconut broth and are seasoned with thyme, garlic, onion, and peppers. The yucca fries are a delightful treat. Yucca is a starchy root with a mild and nutty flavor. The yucca fries will taste a bit sweeter than a potato fry. Dolce Pan Bakery even offers almond milk for their coffee. The staff is friendly and helpful. This hidden gem has been tucked away on Governors Drive for five years.
The Cuban Café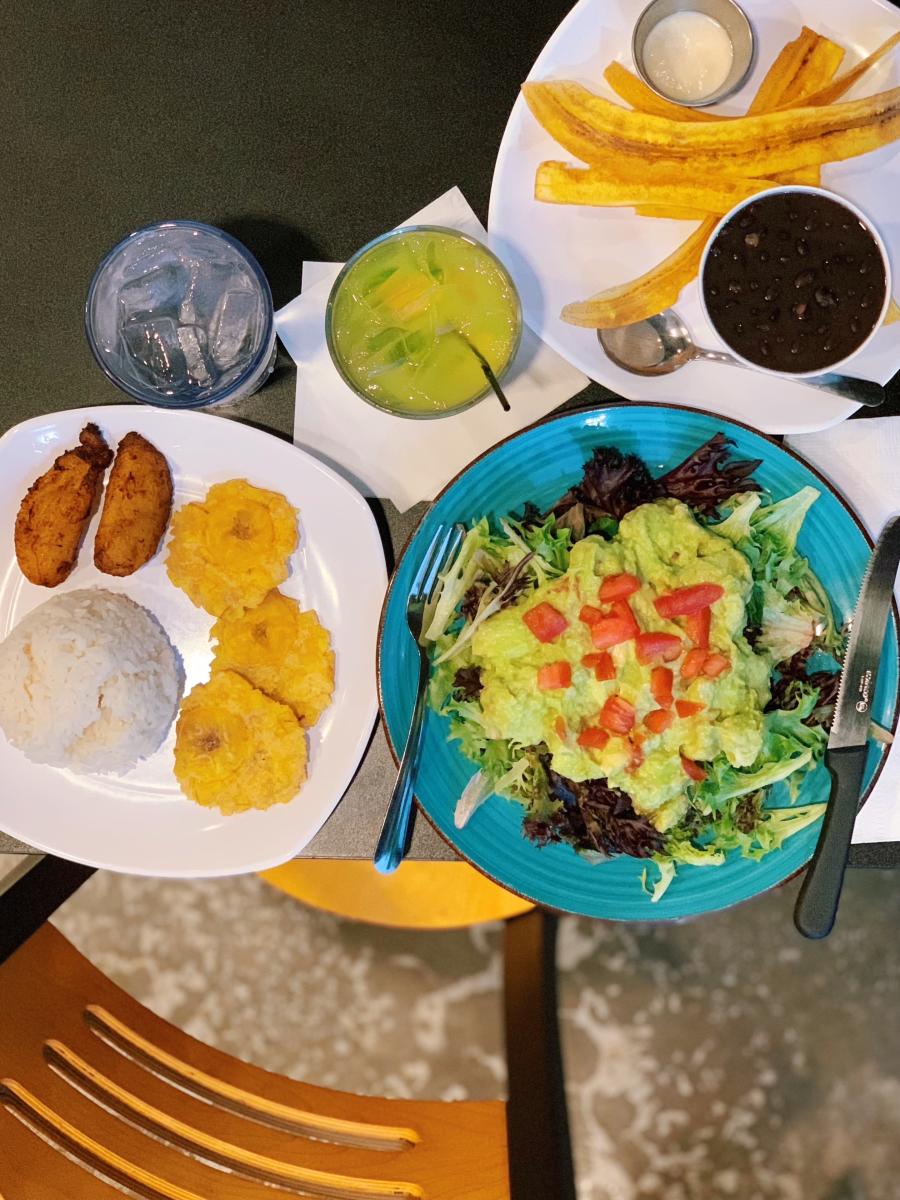 The Cuban Café in Madison specializes in authentic cuisine and delectable cocktails. Every Friday, they offer $5 mojitos with more than 20 delicious, handcrafted flavors. They provide fresh and bold flavors with vegan options like an avocado salad, plantain chips with garlic sauce, tostones, sweet plantain, black beans, and white rice. This husband-and-wife team can always be found working right along with their amazing staff. 
Punta Cana Caribbean Restaurant is a family-owned establishment with homemade recipes from the Dominican Republic, the most visited destination in the Caribbean. Find this delightful food truck parked on County Line Road in Madison. They have outdoor seating as well as a revamped school bus for dining there. The go-to vegan option is their Veggie Combo #5: Mangú (mashed green plantains topped with cooked onion), Pisto (eggplant, zucchini, green-yellow-red peppers, and onions mixed in a tomato sauce broth), Green Salad (lettuce and tomato with homemade dressing), with a bottle of water. They also offer vegan-friendly sides: white rice, rice mixed with pigeon peas, ripe fried plantains, black beans, pinto beans, tostones, and yucca fries. Everything pairs perfectly with their juices: Passion Fruit, Mango, Soursop, and Guava Guayaba.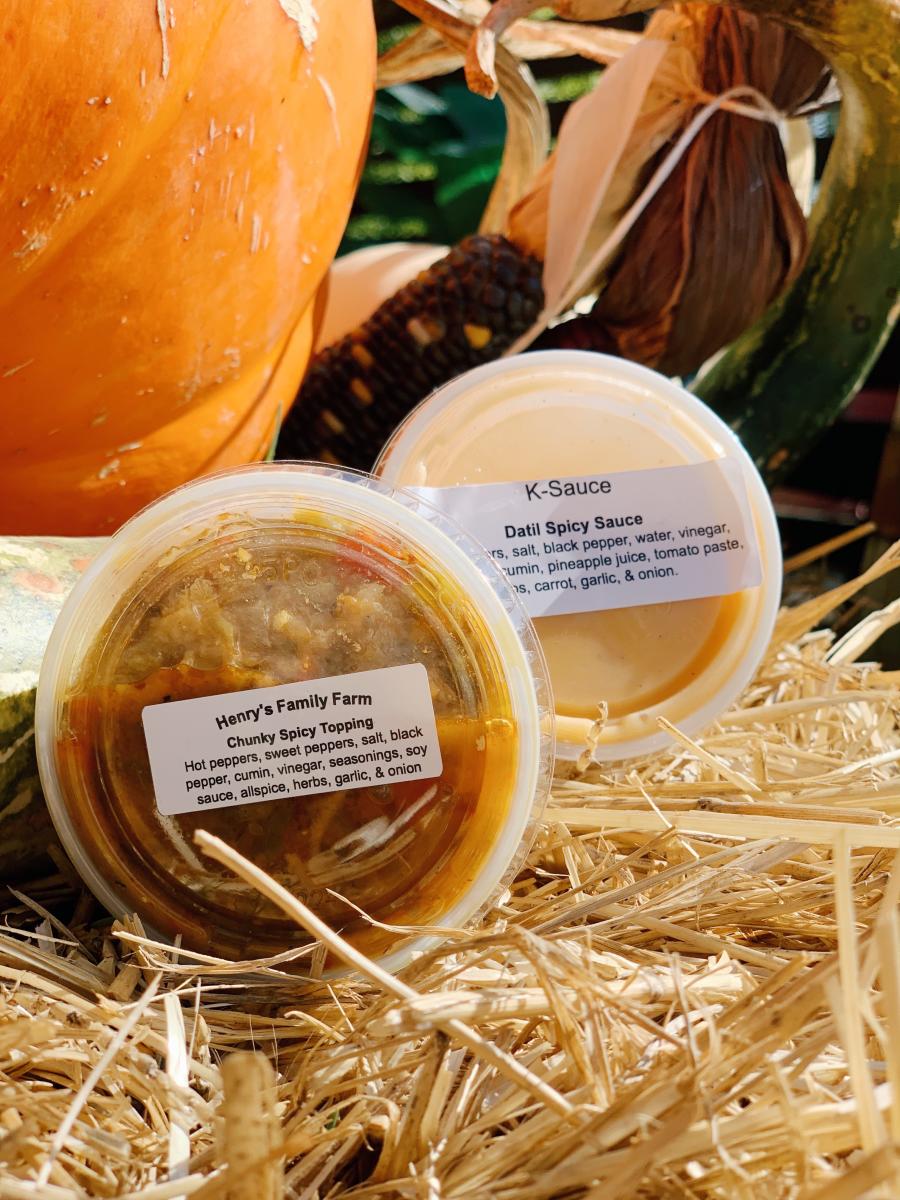 Henry's Family Farm is a faith-based, veteran-owned business. Their produce is locally grown and free of harmful chemicals. They mix Caribbean cuisine and Southern dishes. One example is jerk stake, a combination of curry cabbage, brown stew chunks, greens, and Jamaican ginger sorrel. They are known for their Caribbean sauces called K-Sauce and Chuck Spicy Topping, which is perfect on everything. They can be found at seasonal farmers markets and offer delivery. Place orders online through Facebook or Instagram.