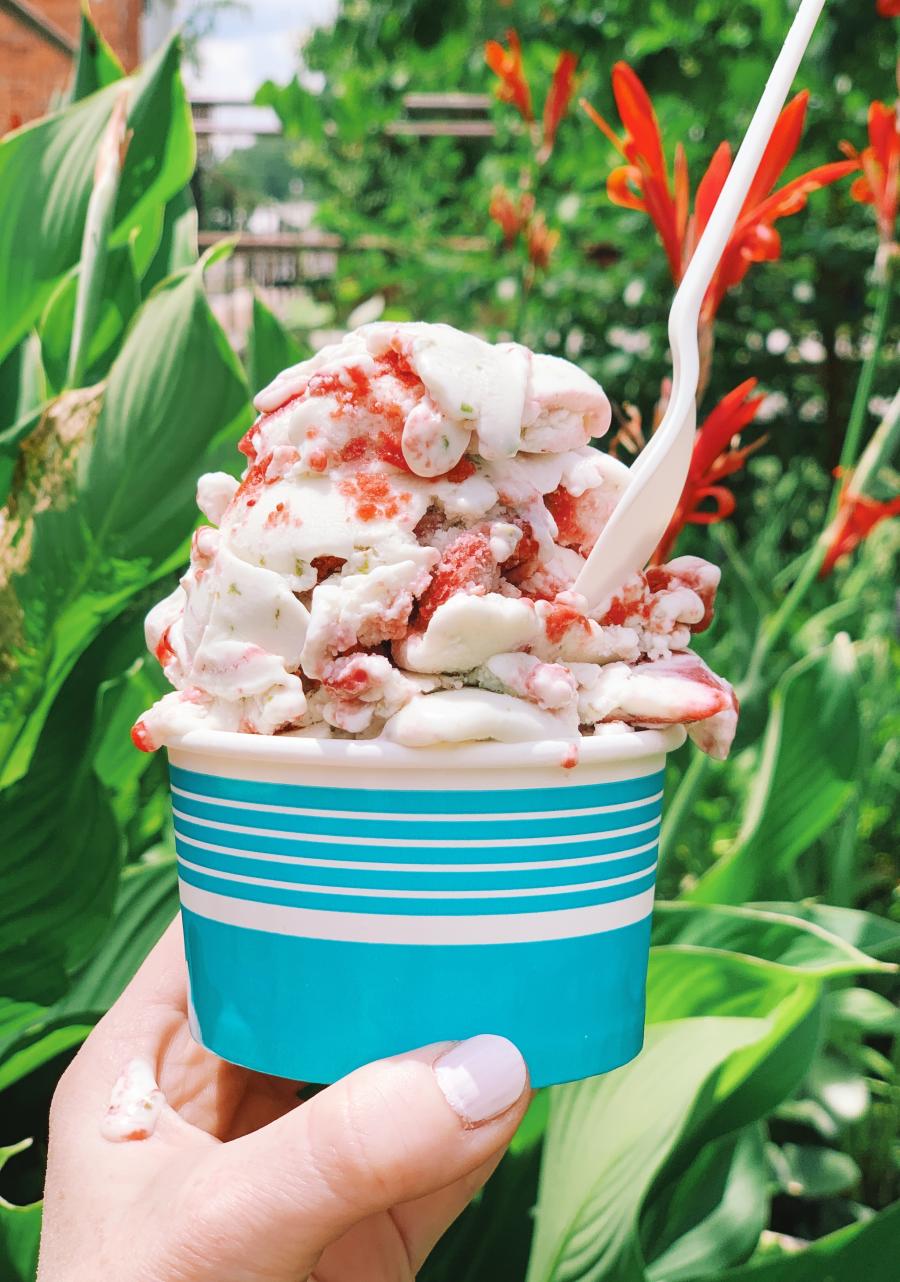 If you have a sweet tooth, you enjoy eating sweetened foods, this candy-coated blog is for you. While it's true that vegan sweets are generally healthier than non-vegan sweets with eggs and dairy, they are still decadent and indulging – the very thing they are intended to be. No matter how you eat, these scrumptious vegan desserts will please any palate, from ice cream floats to chocolate cupcakes.
The Donut Hole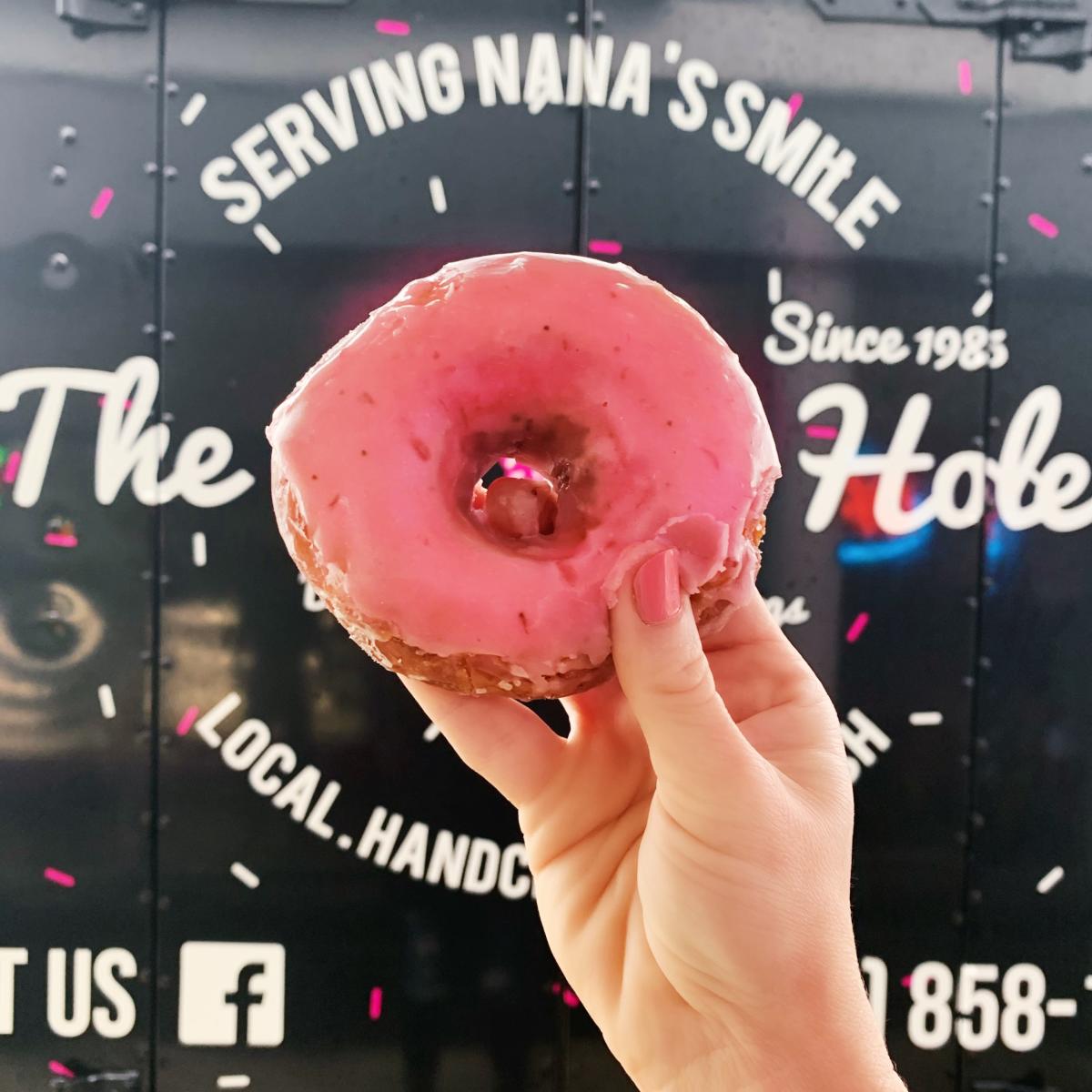 Dating back to 1985, The Donut Hole's family made it their mission to create an original handcrafted doughnut recipe passed down from generation to generation. They offer a variety of vegan treats: 6 flavors of fried donuts, fritters, and cinnamon rolls. All their menu items are prepped and prepared from scratch every morning. These divine pastries are the original Huntsville classic. Please take a moment to visit their site and read all about their wonderful Nana.
Located at Lowe Mill since 2013, Pizzelle's Confections is an eclectic mix of edible art and culinary exploration. They typically carry at least two to three vegan chocolates, some changing seasonally. The Green dragon is year-round. The Pate de Fruit, French fruit jellies are vegan, as well as many of their chocolate bars.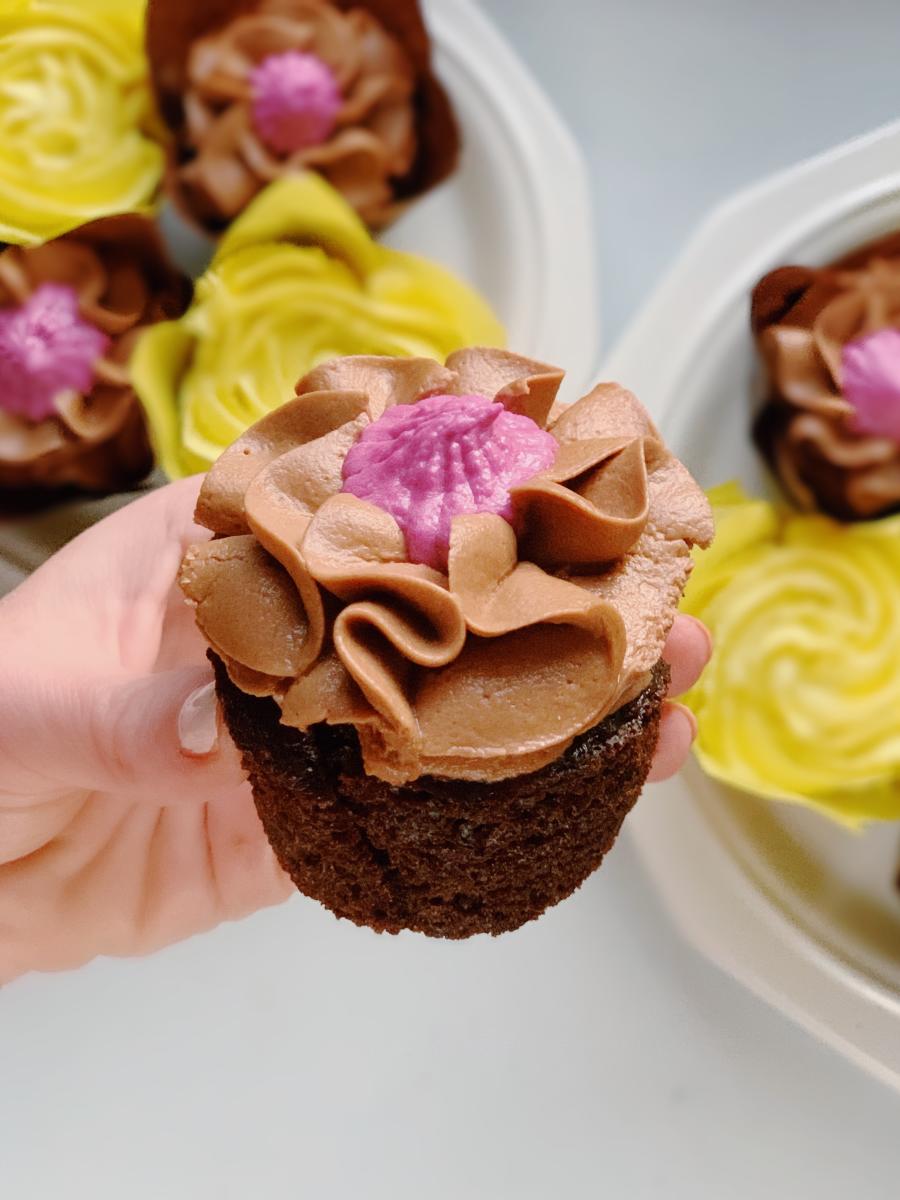 CrumBites Delights mastered the art of all vegan sweets from cupcakes, lemon bars, chocolate bars, cakes, and cinnamon rolls. Order any of these show-stopping delicacies from CrumBites Delight's Facebook, Instagram, or by phone. Perfect for dessert or as a midday pick-me-up. These heavenly treats will be delivered to your door. You can also find them at the Oakwood Farms Market.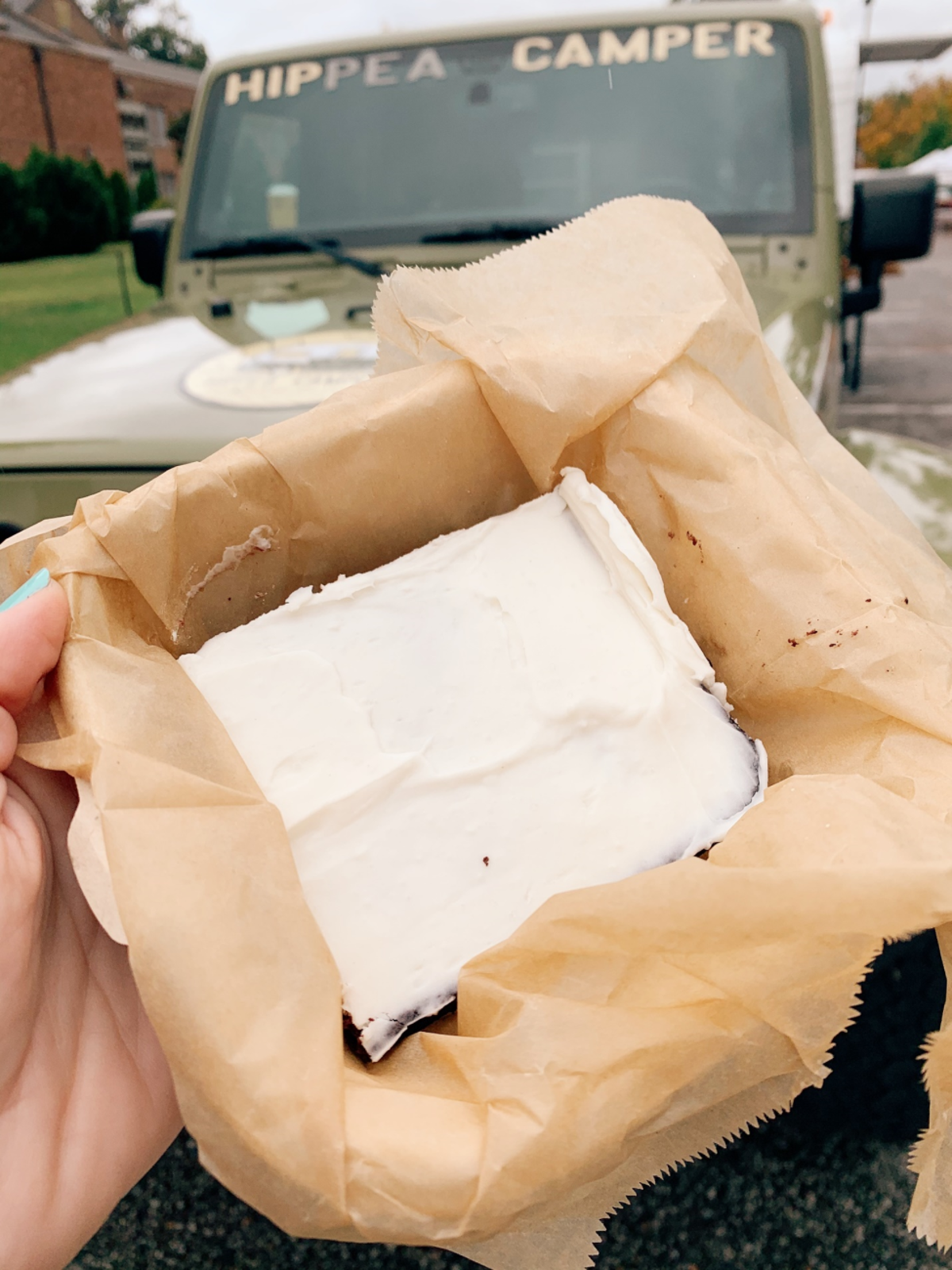 The Hippea Camper provides the Rocket City with healthy and delicious plant-based options. This vegan food truck offers everything from juices, to homemade granola, to their famous Sheet Cake. It's a very thin chocolate cake with cream cheese frosting. The Hippea Camp travels to the Food Truck Corral on base at Redstone Arsenal, Huntsville Hospital Healthworks Farmers Market, and Greene Street Market. You can also find them at the newly opened BeeZr® Gastropub + Social Exchange.
The Veggie serves vegan comfort food that spans various cuisines and puts a spin on traditional classics as well as their family size meal prep plans. Their individual meal prep is delivered on Sundays to ready clients for the week and their family style prep meals can be ordered for delivery Sunday-Friday. They also offer loyalty discounts. You can order online or visit their storefront in Lowe Mill ARTS & Entertainment.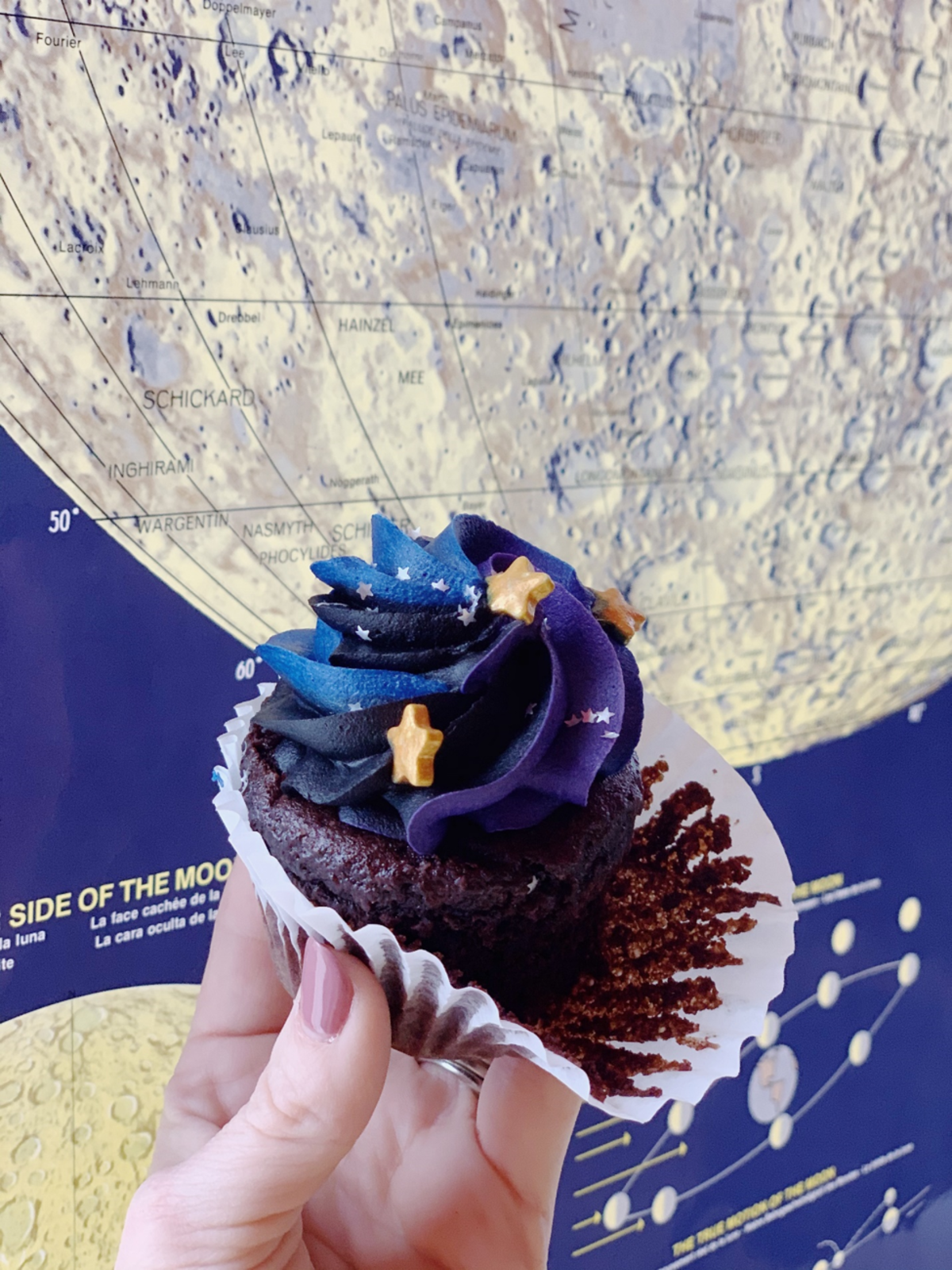 Mason Dixon is a dedicated gluten-free bakery and restaurant. They offer vegan treats including cupcakes, donuts, biscuits, and bread. These vegan sweet treats are addictively delicious! Each cake, cupcake, and cookie is crafted by hand.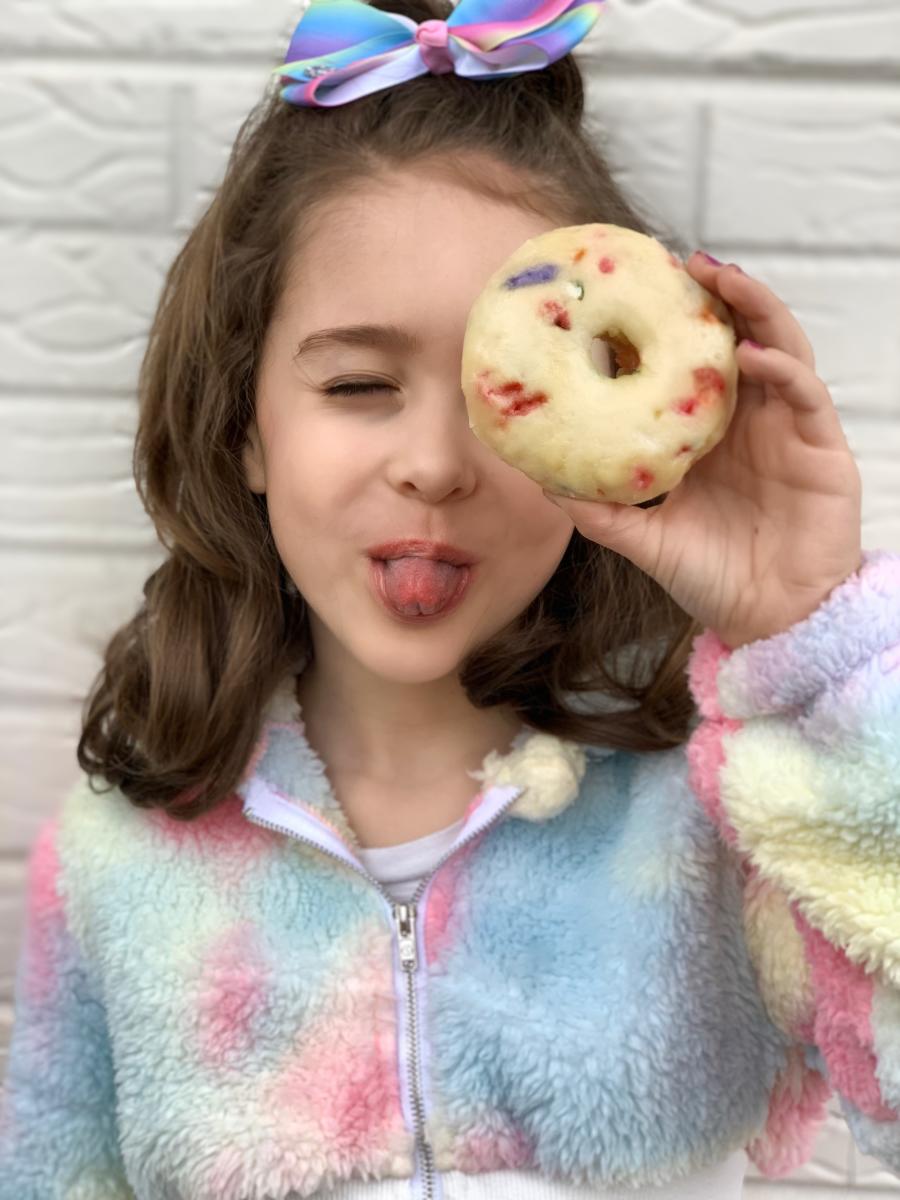 Vegan by Rachel is as homegrown has they come. Starting from a desire to want to stay home and save money, Rachel turned this hunger into a blooming business. Within 7 months, this new vegan business has 800 sales, ships to over 30 states with 200 5-star reviews. Apple Crumble Rolls, Confetti Donuts, Lemon Blueberry Rolls, Shortbread Cookies, and Red Velvet Rolls are some of her best sellers. Rachel releases new products every month. To grab one of her delectable treats head to her Etsy account and she will deliver them to your doorstep.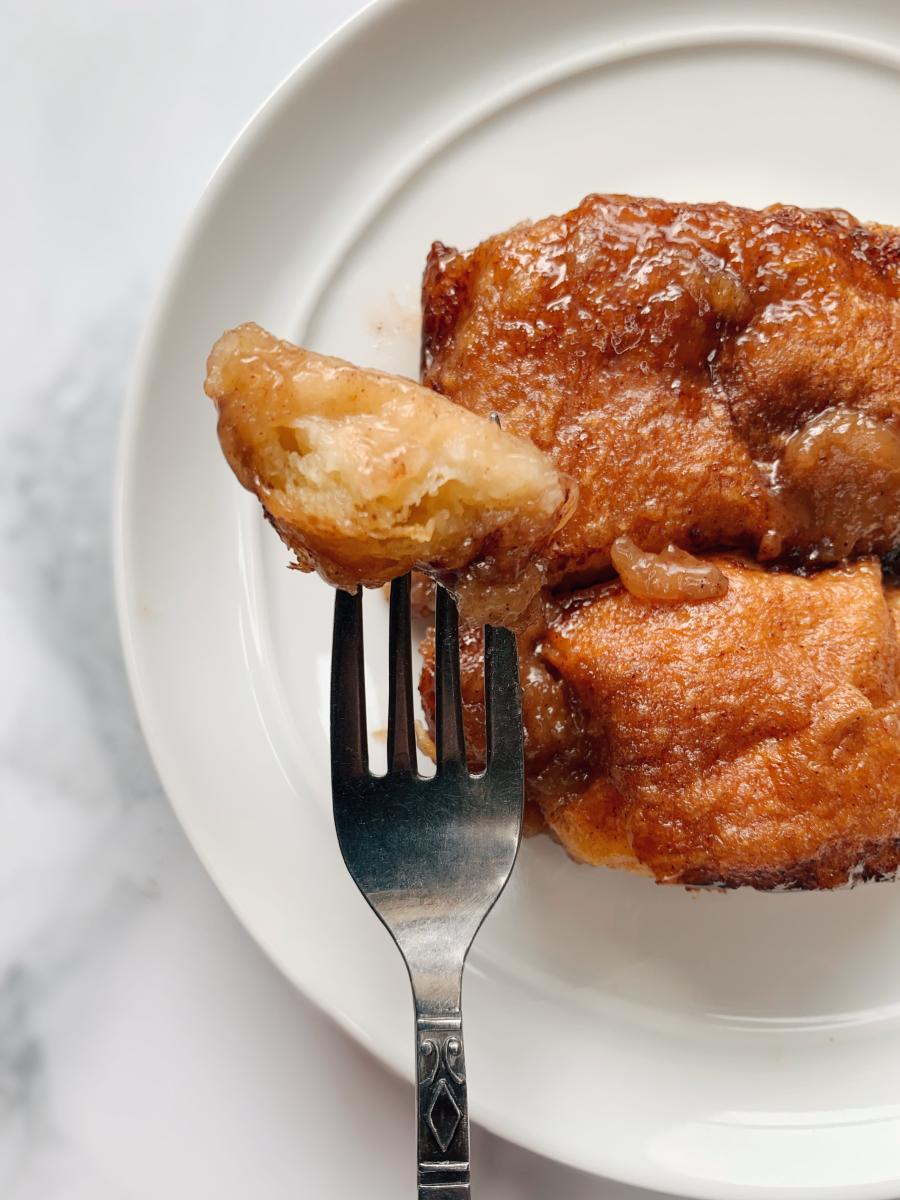 In 2020, Vujee Vegan was created by Nikia Lightfoot. Her love for cooking launched her into a whirlwind adventure in the vegan and plant-based food industry. Vujee Vegan's menu consists of Southern comfort foods. She offers decadent apple dumplings and classic chocolate chip cookies. The Vujee Vegan food truck can be found through their Facebook and Instagram pages.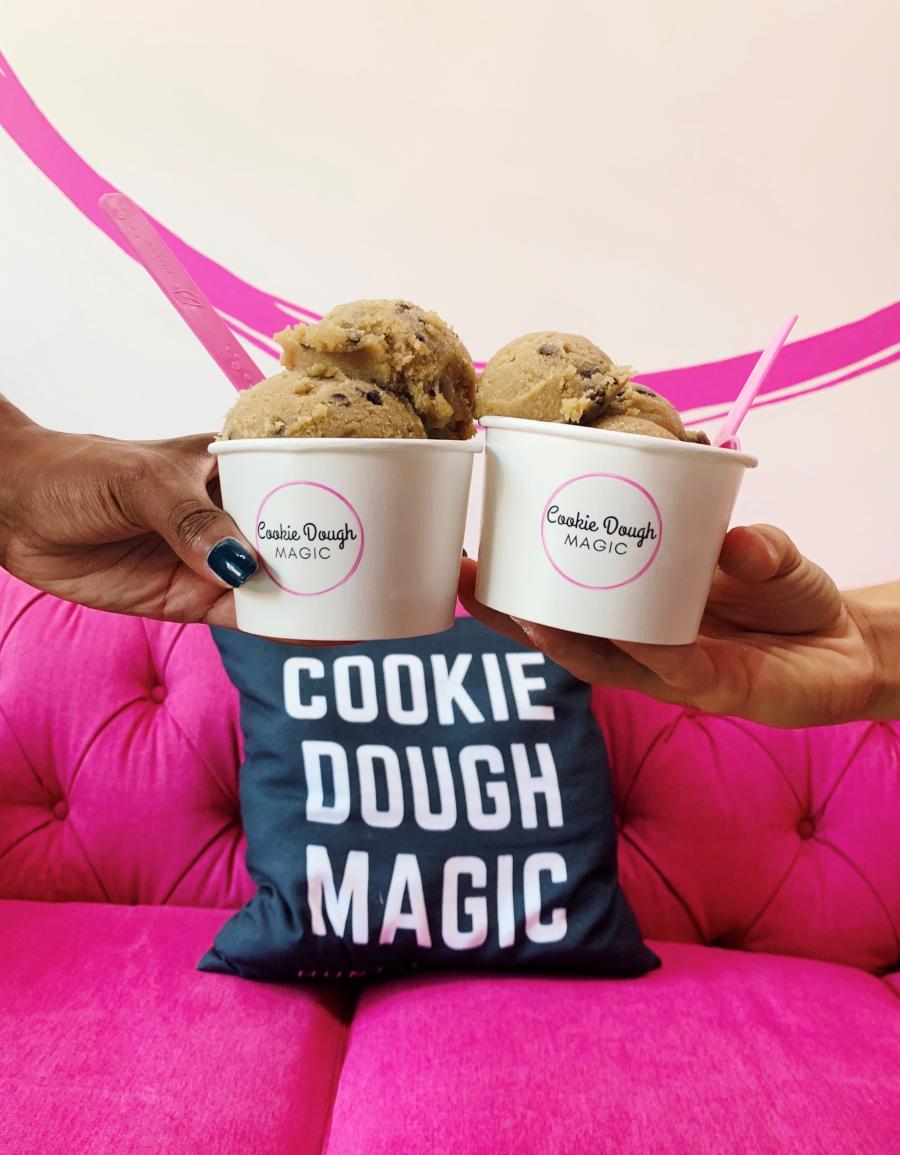 Ever dream of just eating raw cookie dough? Cookie Dough Magic has made that dream come true! Vegan gluten-free Chocolate Chip cookie dough for all to enjoy. This dough is kept off the serving bar to prevent cross contamination. It can be served mini, single, double, or half and half scoops in a cup. This scoop of heaven is in Downtown Huntsville.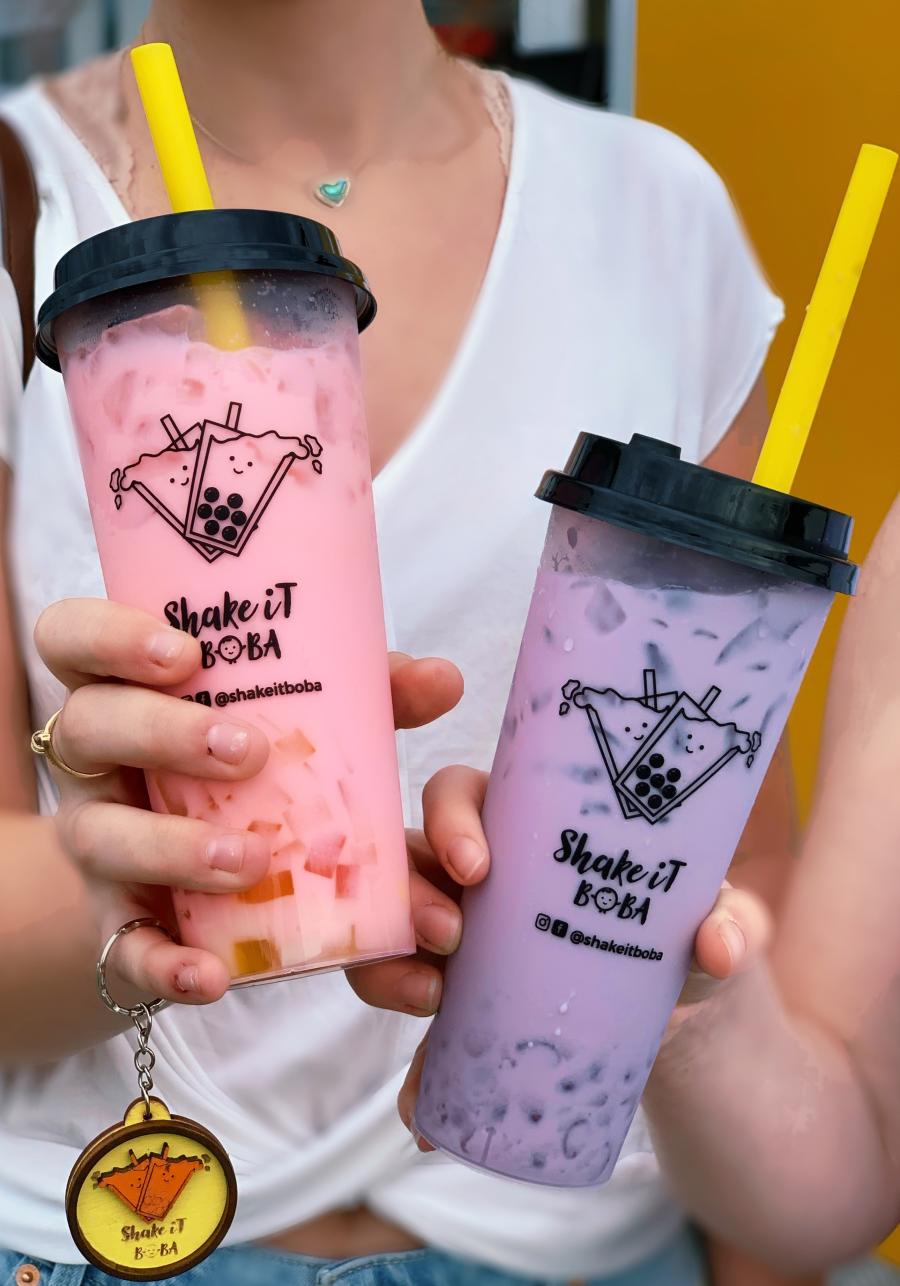 ShakeiT Boba Truck makes hand crafted bubble teas, a tea-based drink. Originating in Taichung, Taiwan, bubble tea includes chewy tapioca balls or a wide range of other toppings These are Strawberry Milk Tea + Rainbow Jelly and Taro Milk Tea + Crystal Boba. They made the milk into latta and substituted it for almond milk. They also offer lighter vegan fruit teas for anyone not wanting almond milk. With two locations, the main location is Shell Minit Man in Madison and the second is 4001 University DR NW in Huntsville, you cant miss these charming drinks.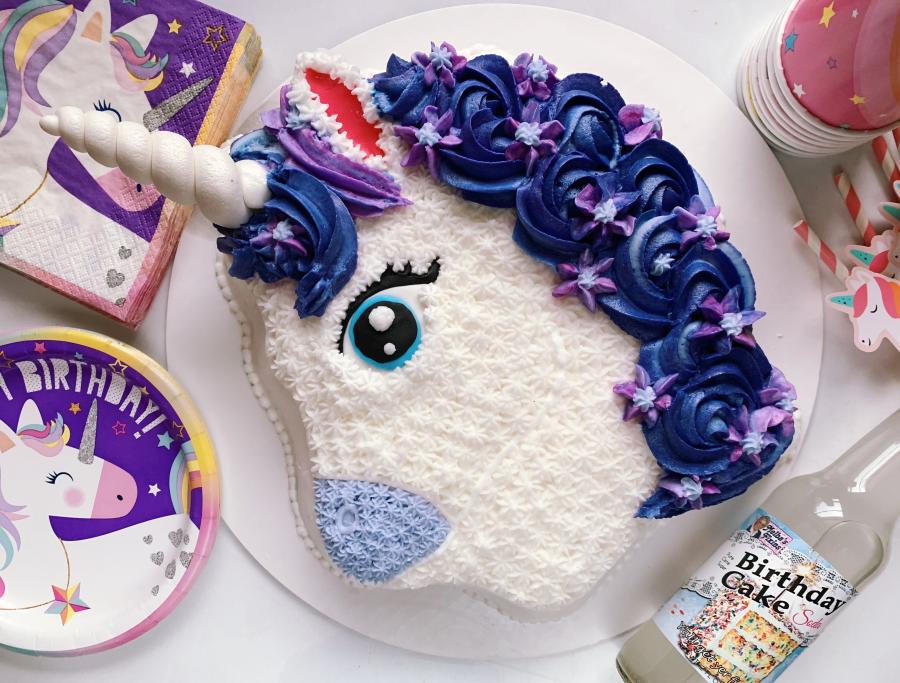 This local, family-owned business is run by a mother and daughter duo. Rockabilly Bakery has several vegan sweets to choose from, Mixed Berry Crumb Muffins to their Snickerdoodle cookie. They specialize in custom cakes. Family and friends won't even realize that this delish cake is dairy-free and eggless.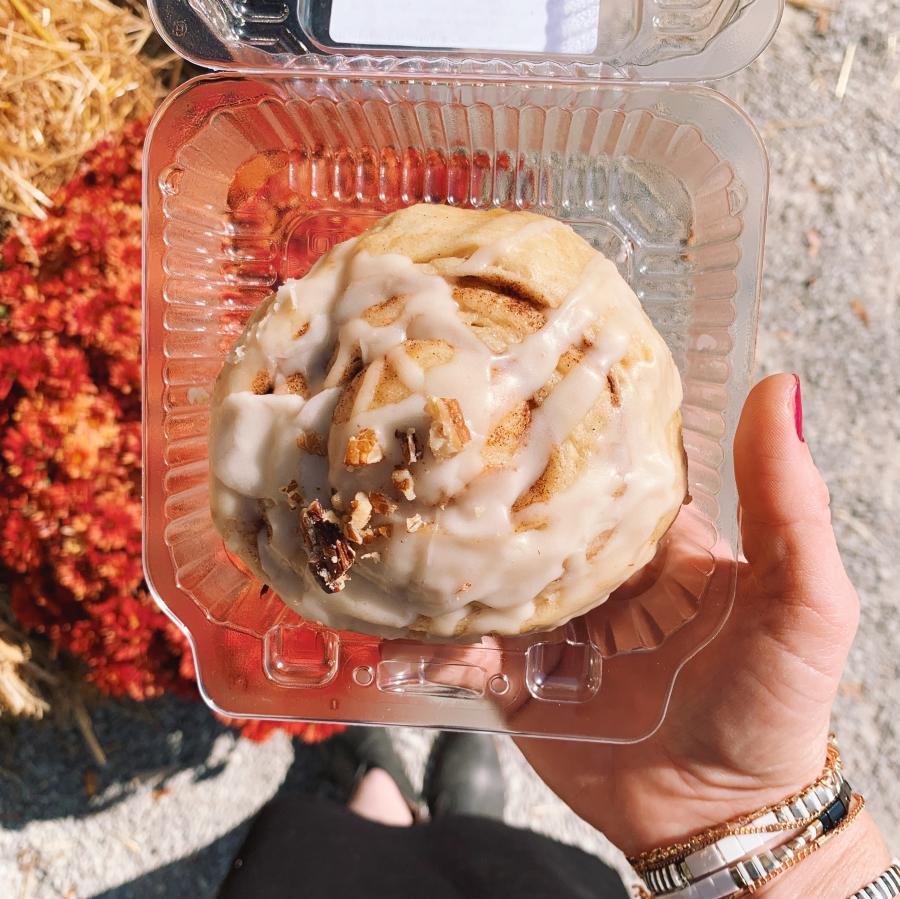 Henry's Family Farm is a faith-based, veteran owned and operated. Their produce is locally grown and free of harmful chemicals. Henry's offers everything from cinnamon rolls, cookies, and sweet potato pies. They can be found at seasonal farmers markets and offer delivery. Orders can be placed online through Facebook or Instagram.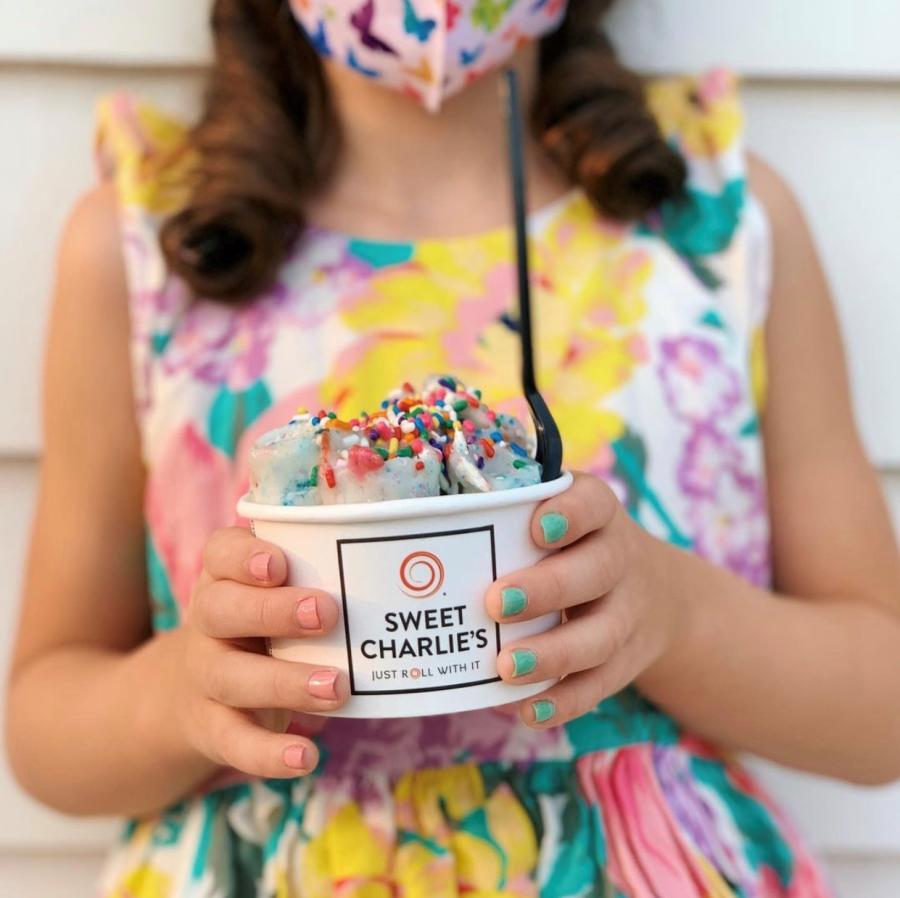 Sweet Charlie's is the nation's largest Rolled Ice Cream brand. Each Thai-styled ice cream roll is made to order on a super, cold surface that is below 20 degrees. Their unique process eliminates the need to add stabilizers, emulsifiers, and preservatives. The dairy-free base is Nada Moo, coconut milk vegan ice cream. The delectable option and toppings are Oreos, banana slices, berries, and sliced almonds.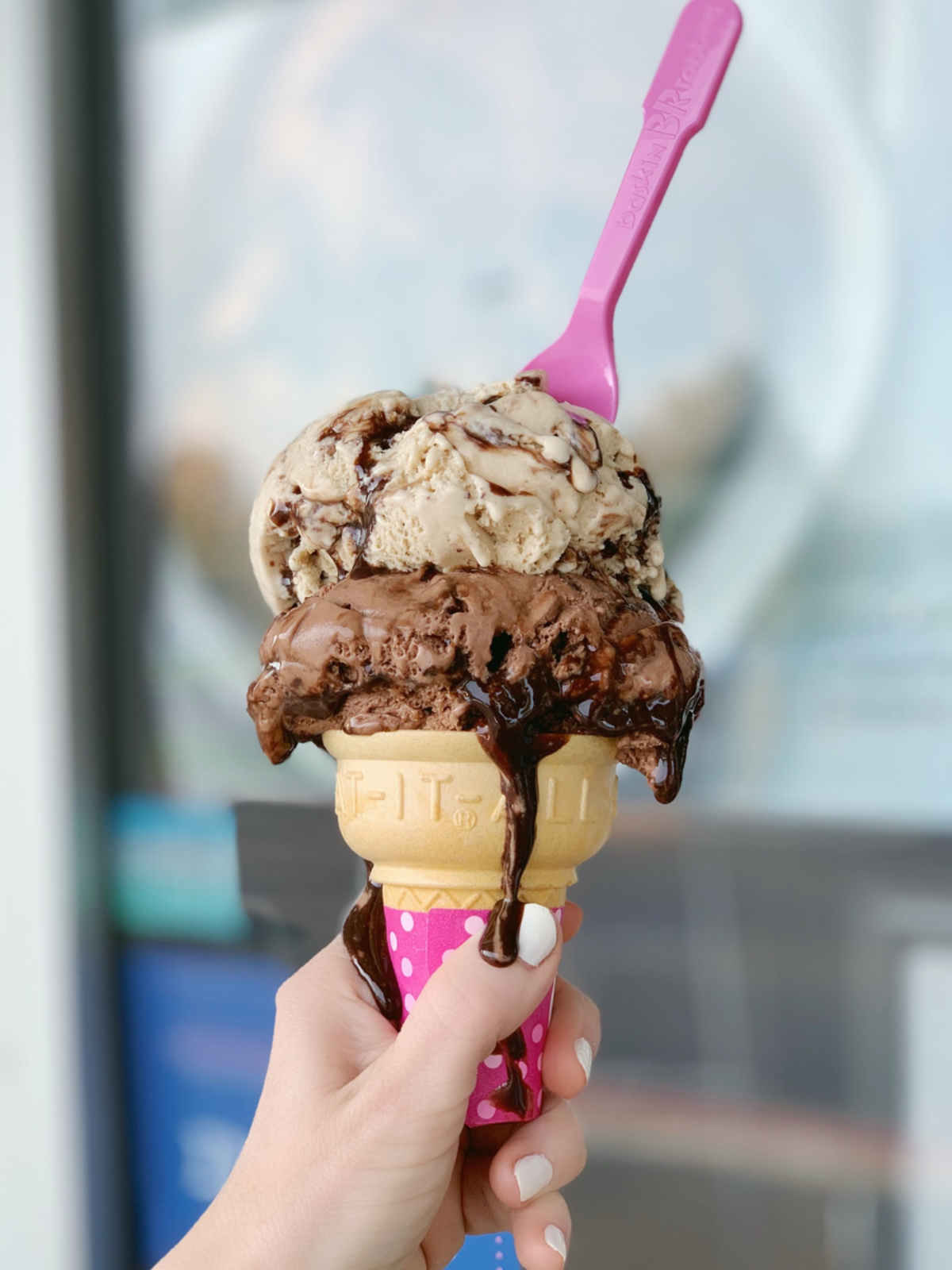 Not too long ago, it would have been a challenge to find any flavor of vegan ice cream. The first two vegan flavors, Chocolate Extreme and Chocolate Chip Cookie Dough, were so successful that Baskin-Robbins has added a third: Coffee Caramel Chunk. These non-dairy products are made with coconut oil and almond butter. They are free from preservatives, artificial flavors, and high fructose corn syrup. With three flavors to choose from will it be a cup or cake cone?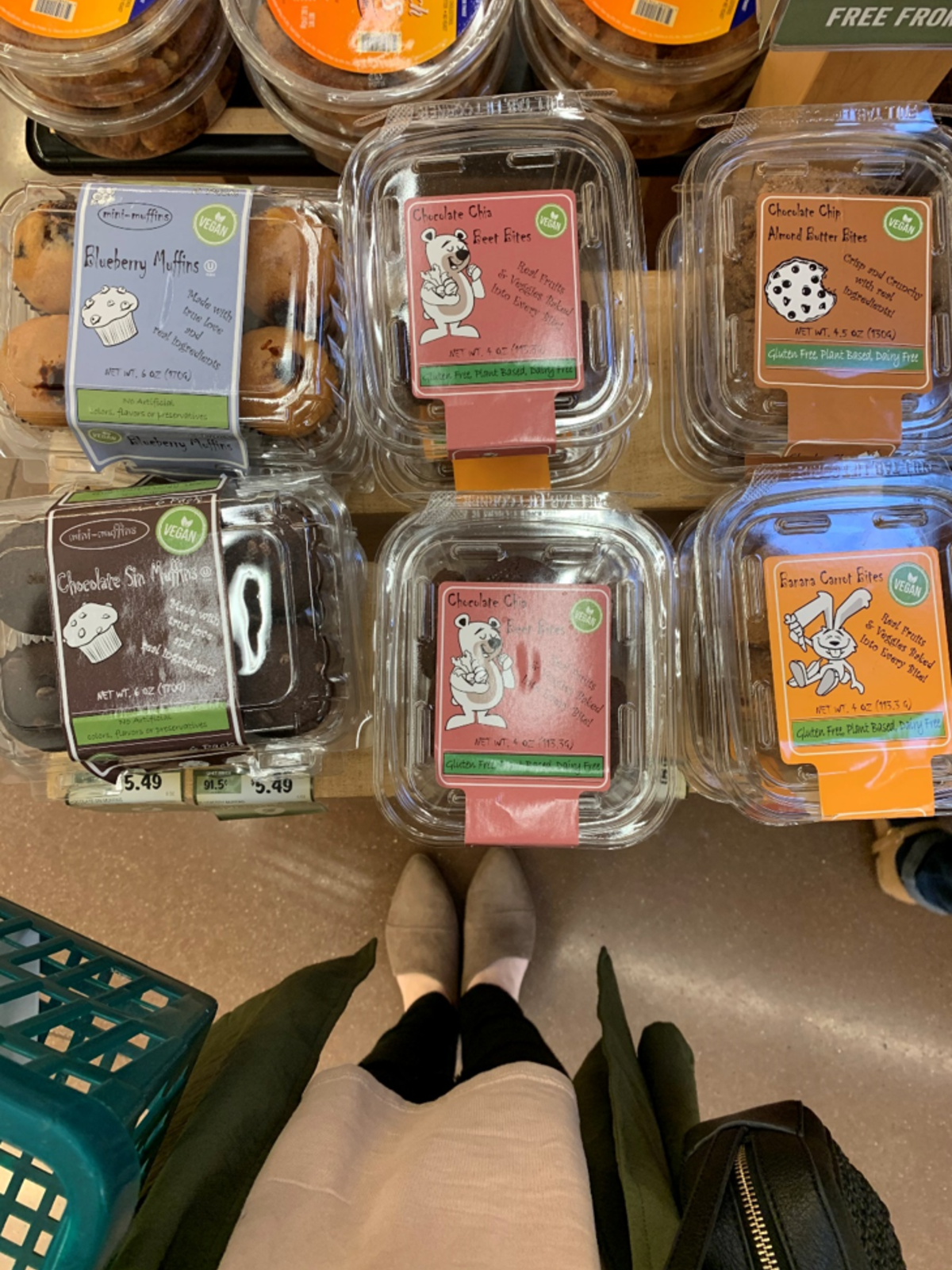 This natural & organic grocery store on the Madison and Huntsville line carries several vegan treats. Sprouts Farmers Market has a wide range of sweets with no animal-derived ingredients from Rubicon Bakers Vegan Chocolate Blackout Layer Cake to Divves Brownie Cookie Sandwich. Don't forget the frozen section! Sprouts Farmers Market Non-Dairy Chocolate and Strawberry and Mango and Coconut Mochi Bites or So Delicious Dairy-Free Oatmilk Frozen Desserts are perfect for any dessert lover.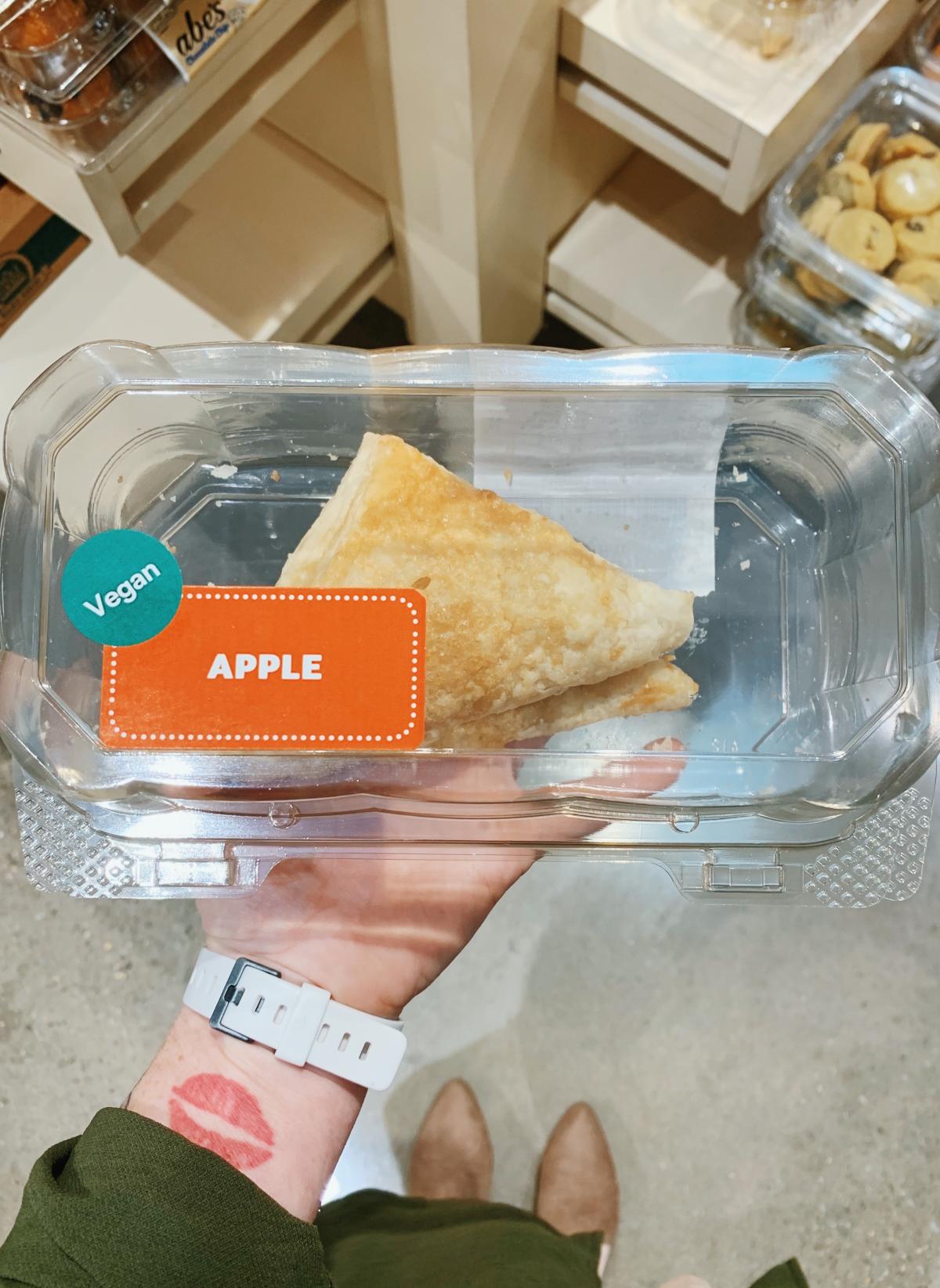 Those following a vegan lifestyle can still indulge in the comforting all-around goodness of cookies, cakes, brownies, turnovers, and doughnuts. To start your day off right, Whole Foods carry cake doughnuts topped with a dairy-free glaze for extra sugariness in every bite. Or perhaps one of their flaky turnovers in Apple or Cherry flavor. Whole Foods chewy cookies will also satisfy anyone's sweet tooth.