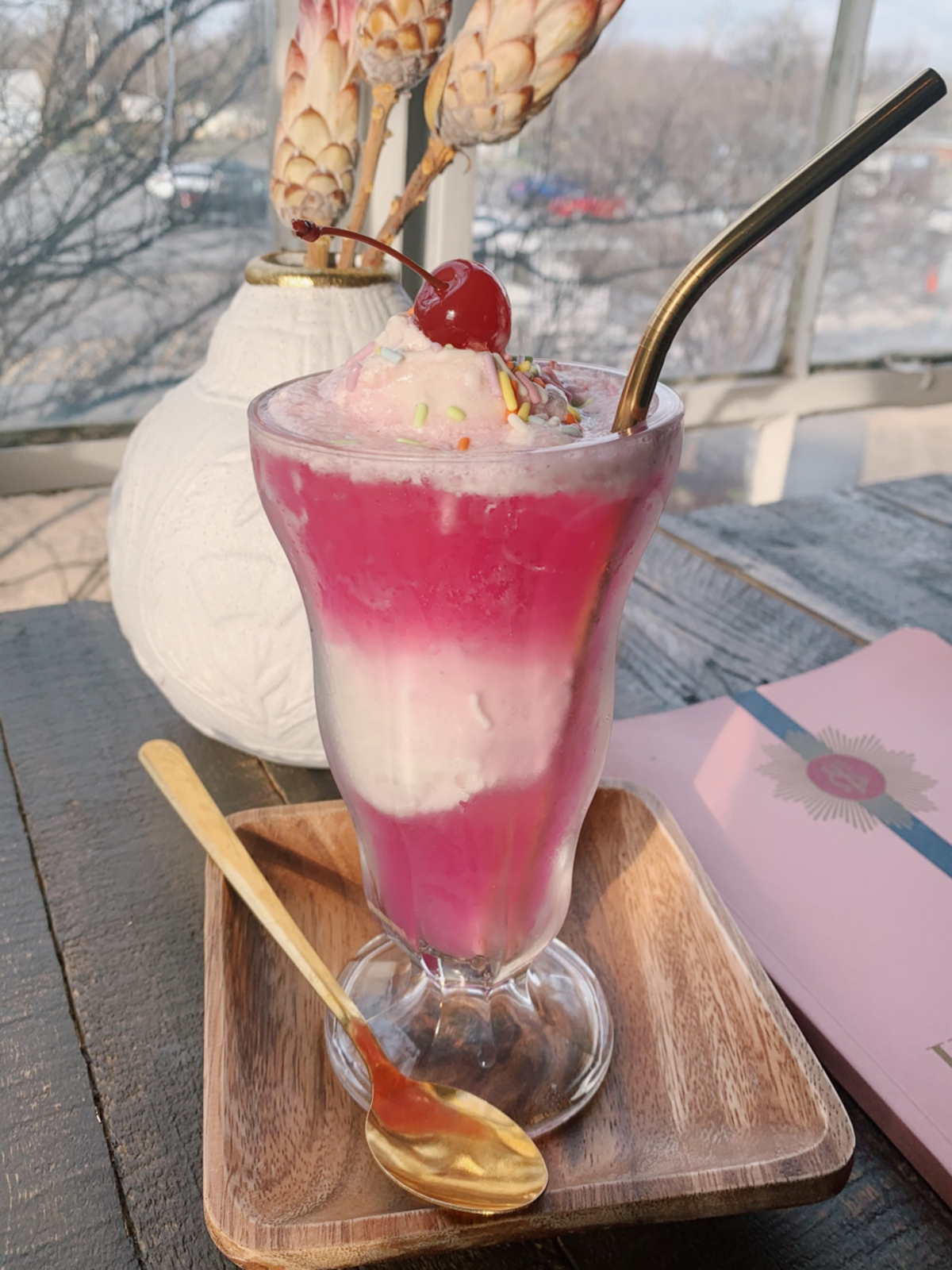 If you have a sweet tooth, you enjoy eating sweetened foods, this candy-coated blog is for you. While it's true that vegan sweets are generally healthier than non-vegan sweets with eggs and dairy, they are still decadent and indulging – the very thing they are intended to be. No matter how you eat, these scrumptious vegan desserts will please any palate, from ice cream floats to chocolate cupcakes.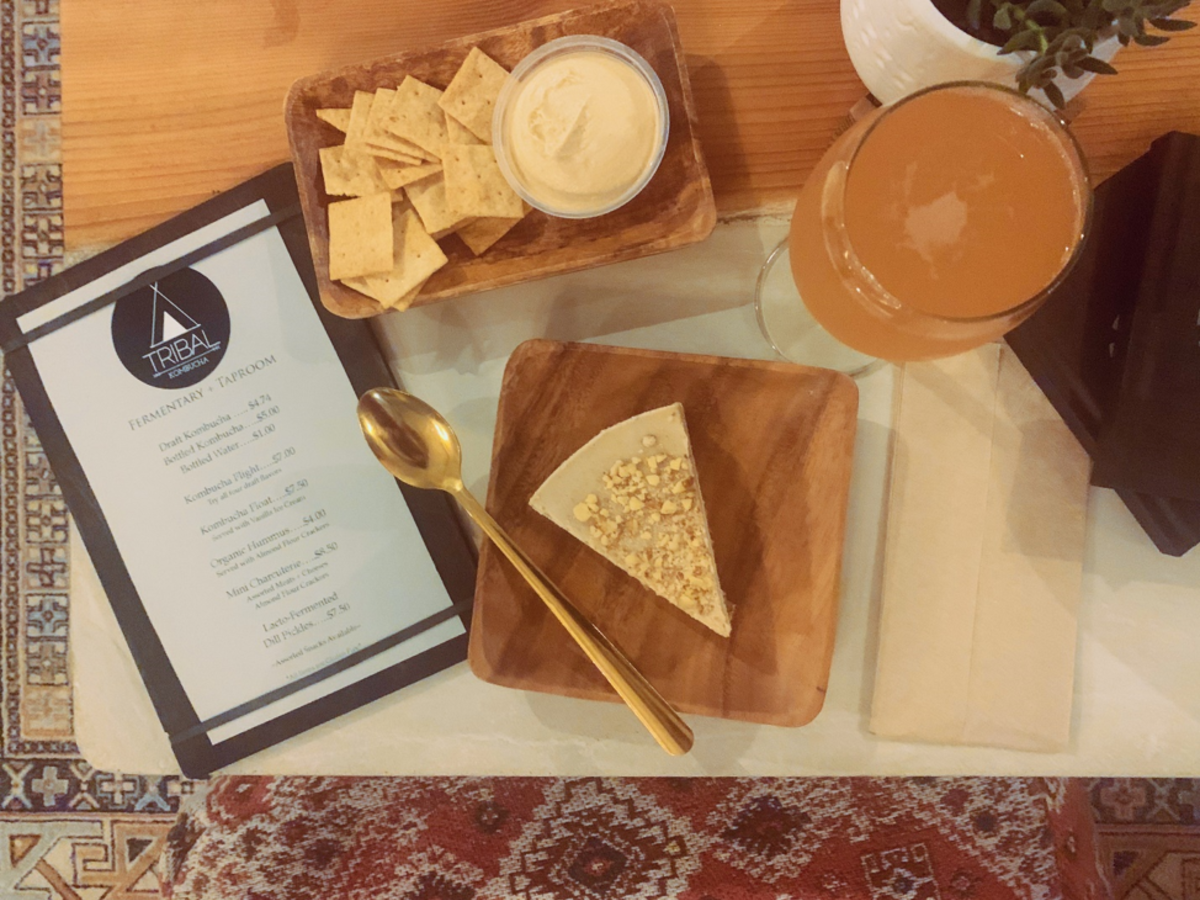 Win over your non-vegan friends with Tribal's delightful Kombucha Float with dairy-free ice cream. Choose from any of their Kombucha flavors to create this unique drink. Their small-batch, craft kombucha is brewed directly inside Lowe Mill ARTS & Entertainment. While there, pick up a slice of Rocket City Raw's cheesecake from the freezer. This fully vegan dessert feels rich yet is light.
Located at Lowe Mill since 2013, Pizzelle's Confections is an eclectic mix of edible art and culinary exploration. They typically carry at least two to three vegan chocolates, some changing seasonally. The Green dragon is year-round. The Pate de Fruit, French fruit jellies are vegan, as well as many of their chocolate bars.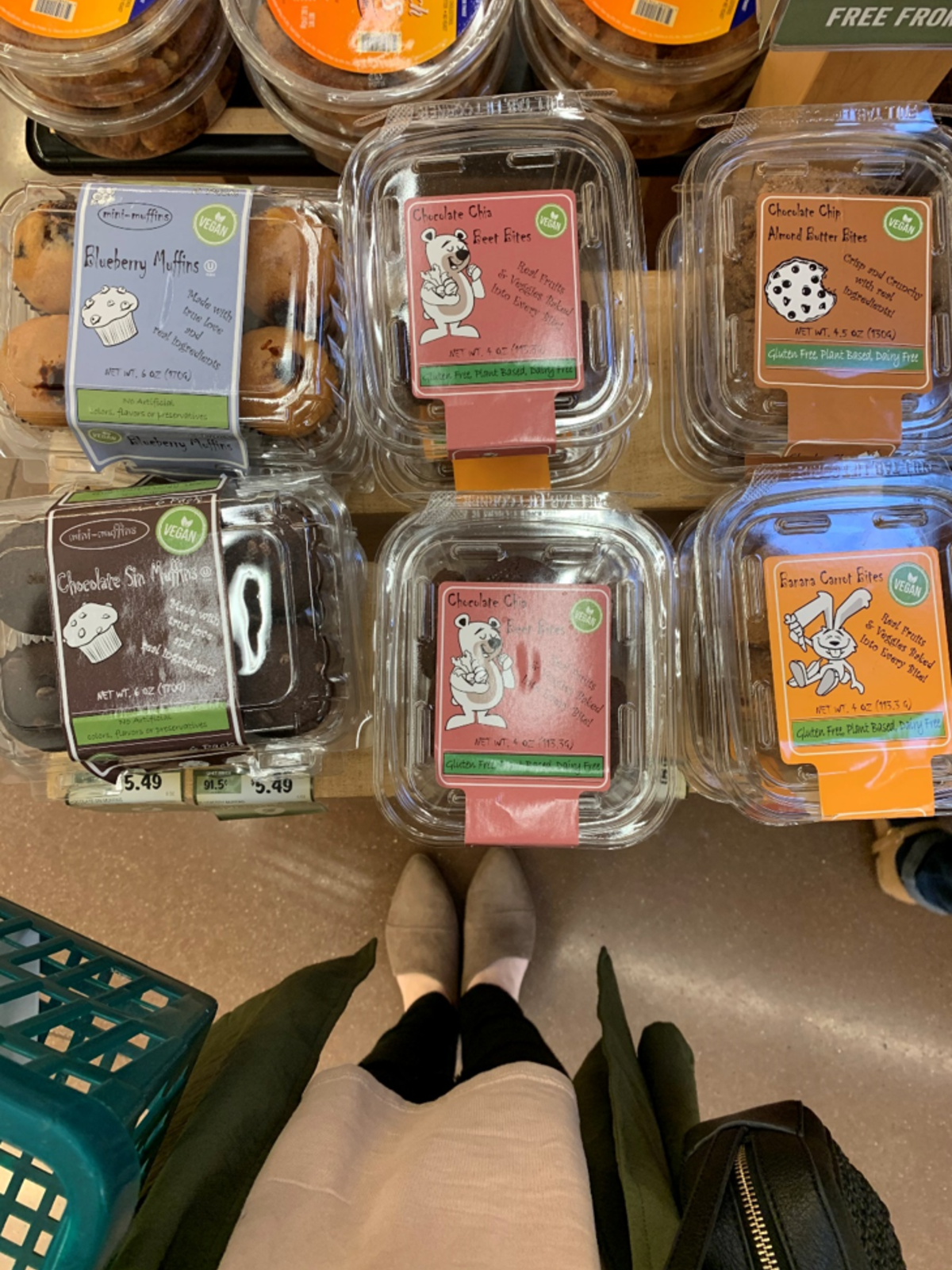 This natural & organic grocery store on the Madison and Huntsville line carries several vegan treats. Sprouts Farmers Market has a wide range of sweets with no animal-derived ingredients from Rubicon Bakers Vegan Chocolate Blackout Layer Cake to Divves Brownie Cookie Sandwich. Don't forget the frozen section! Sprouts Farmers Market Non-Dairy Chocolate and Strawberry and Mango and Coconut Mochi Bites or So Delicious Dairy-Free Oatmilk Frozen Desserts are perfect for any dessert lover.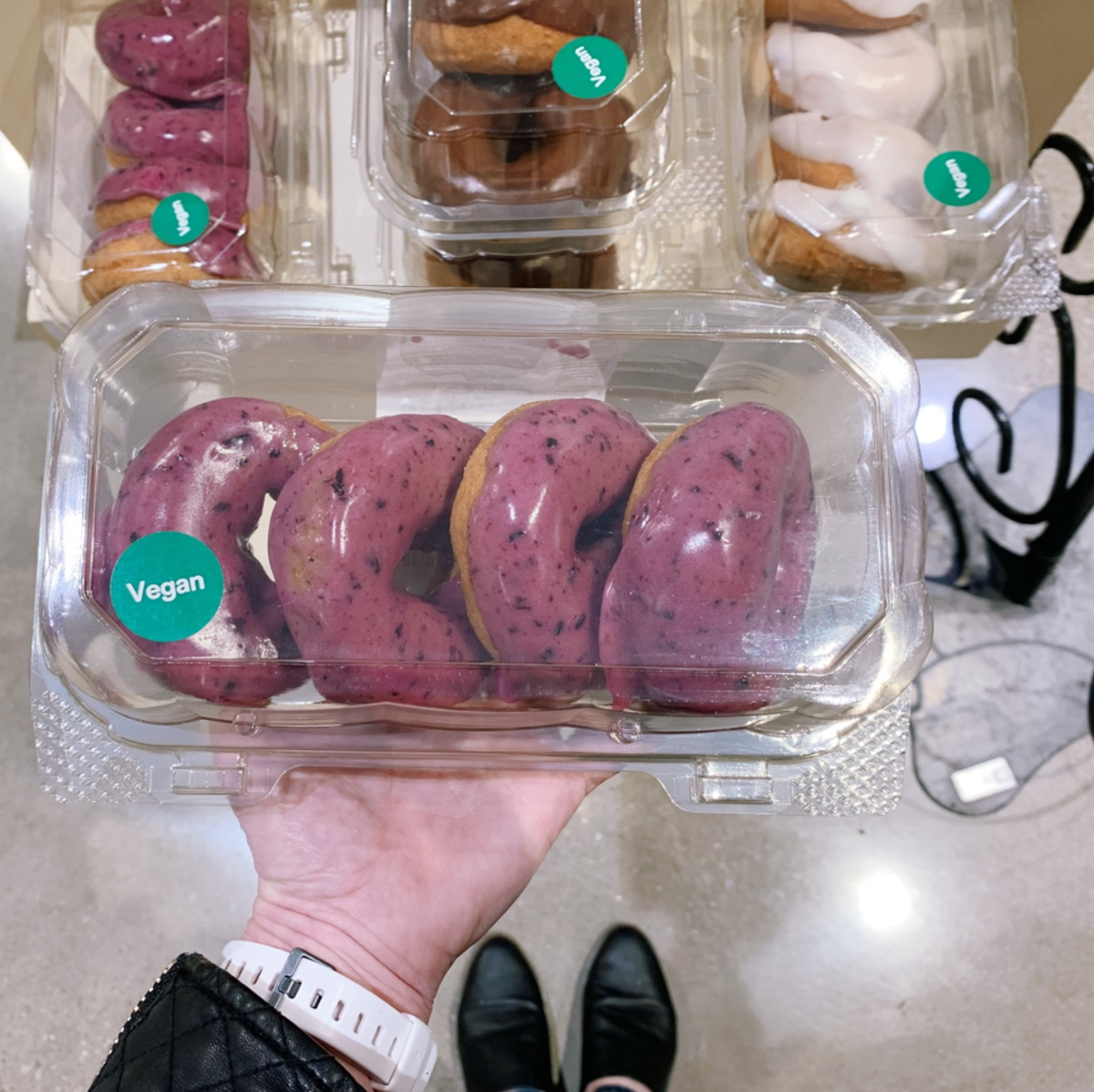 Those following a vegan lifestyle can still indulge in the comforting all-around goodness of cookies, cakes, brownies, turnovers, and doughnuts. To start your day off right, Whole Foods carry cake doughnuts topped with a dairy-free glaze for extra sugariness in every bite. Or perhaps one of their flaky turnovers in Apple or Cherry flavor. Whole Foods chewy cookies will also satisfy anyone's sweet tooth.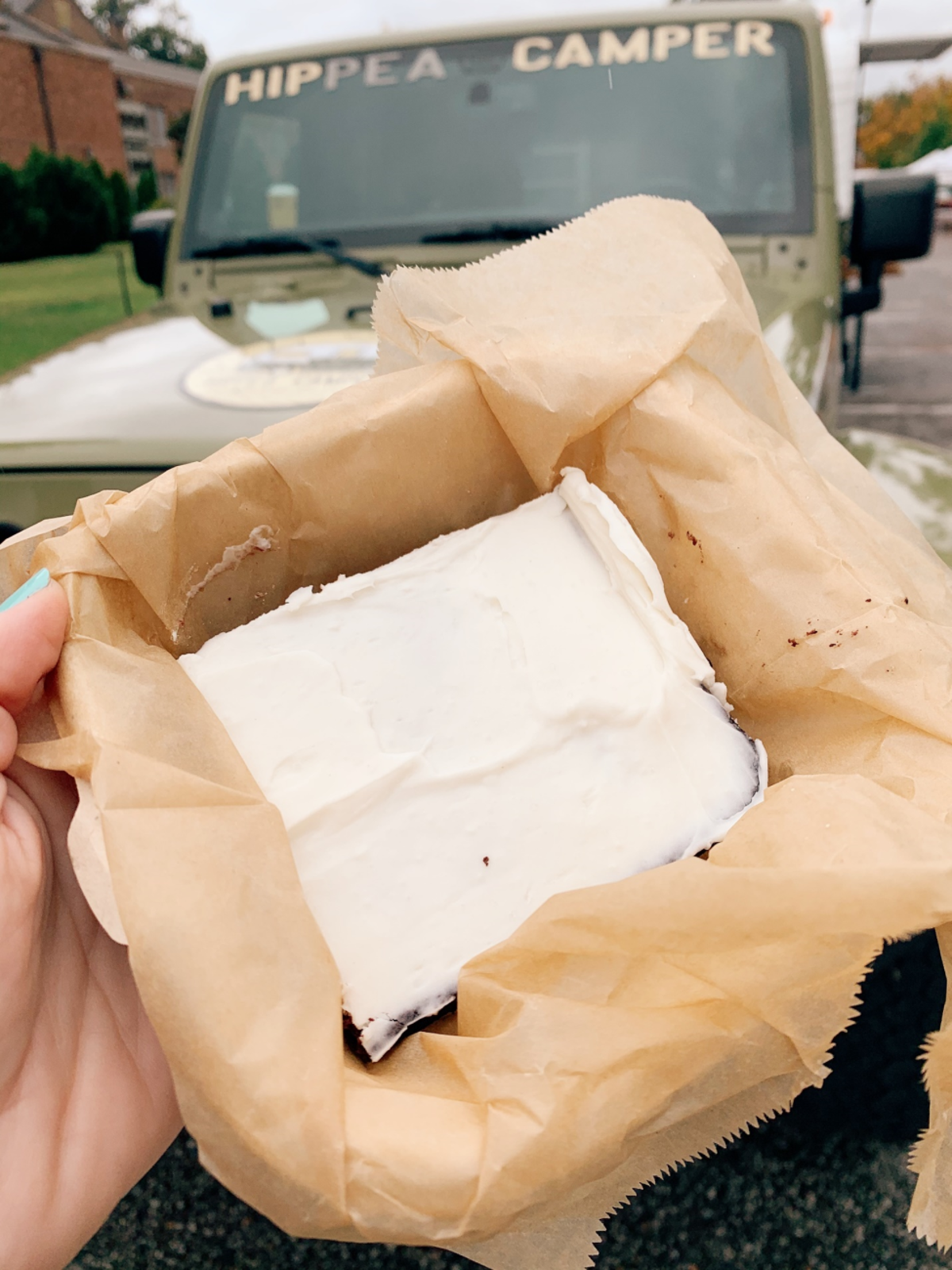 The Hippea Camper provides the Rocket City with healthy and delicious plant-based options. This vegan food truck offers everything from juices, to homemade granola, to their famous Sheet Cake. It's a very thin chocolate cake with cream cheese frosting. The Hippea Camp travels to the Food Truck Corral on base at Redstone Arsenal, Huntsville Hospital Healthworks Farmers Market, and Greene Street Market.
The Veggie serves vegan comfort foods such as seasonal cinnamon rolls, muffins, and charcoal rice crispy treats. Chef Adyre offers weekly meal prep delivery to Huntsville and areas within a 25-mile radius. Which is perfect for that vegan on the go. Currently, her trademark cinnamon rolls are found at Café 153 in Bridge Street Town Centre and Offbeat Coffee Studio.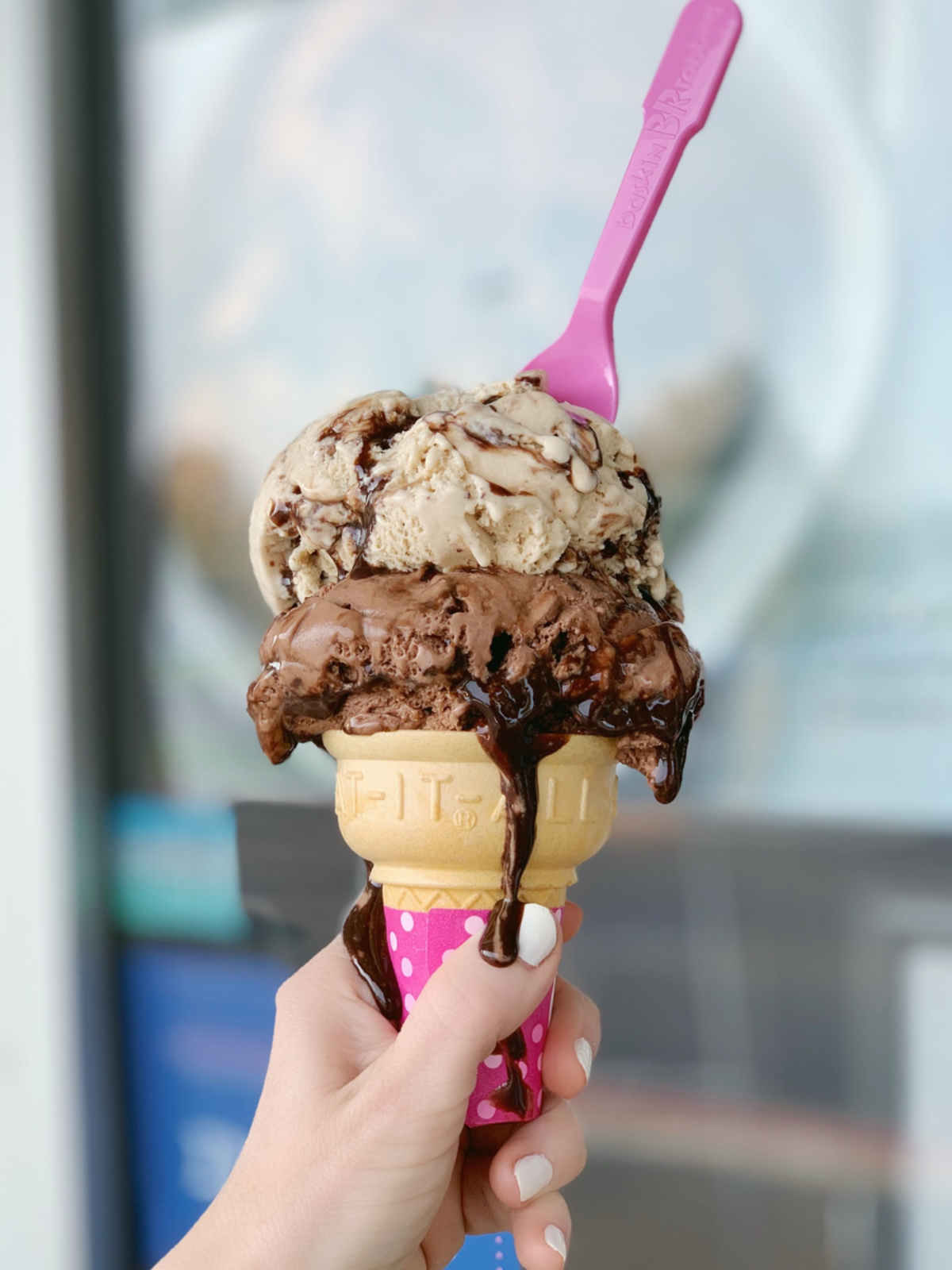 Not too long ago, it would have been a challenge to find any flavor of vegan ice cream. The first two vegan flavors, Chocolate Extreme and Chocolate Chip Cookie Dough, were so successful that Baskin-Robbins has added a third: Coffee Caramel Chunk. These non-dairy products are made with coconut oil and almond butter. They are free from preservatives, artificial flavors, and high fructose corn syrup. With three flavors to choose from will it be a cup or cake cone?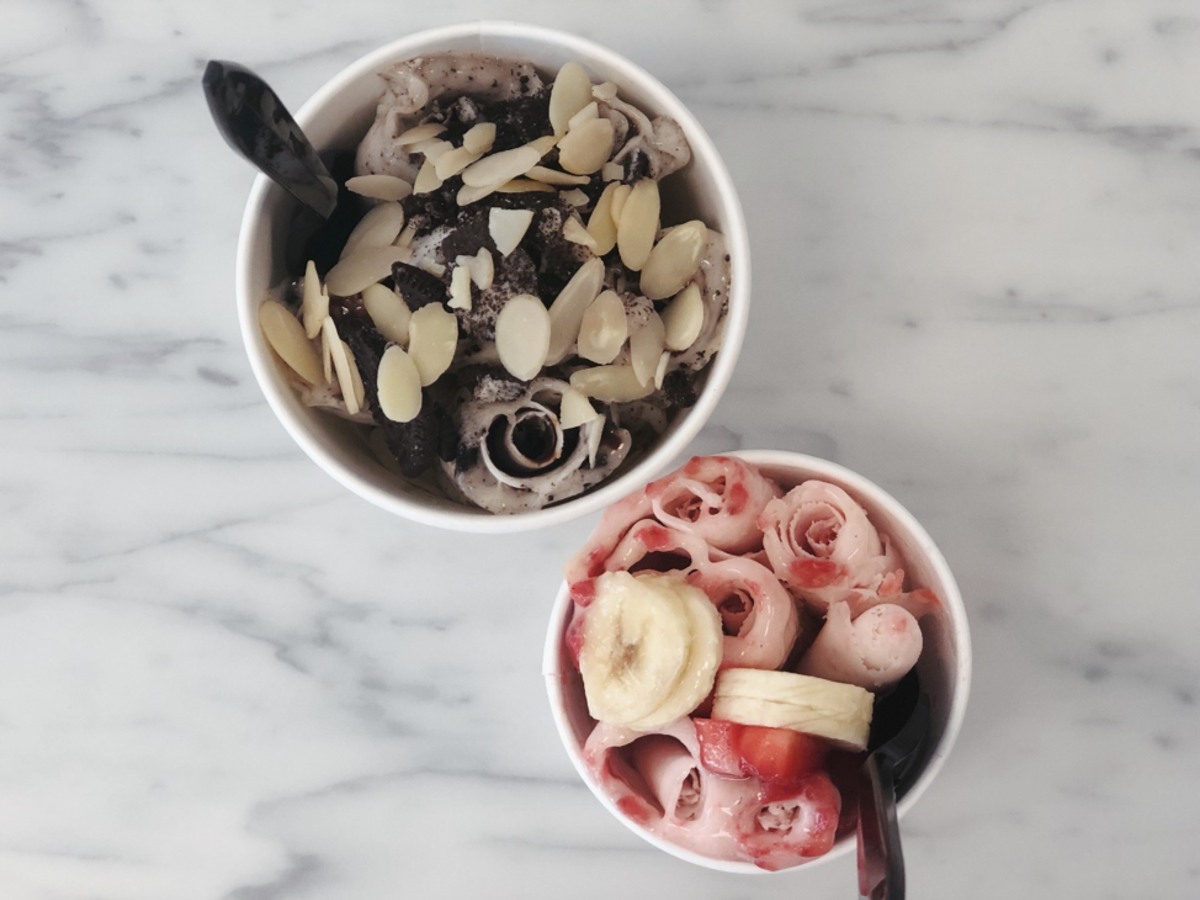 Sweet Charlie's is the nation's largest Rolled Ice Cream brand. Each Thai-styled ice cream roll is made to order on a super, cold surface that is below 20 degrees. Their unique process eliminates the need to add stabilizers, emulsifiers, and preservatives. The dairy-free base is Nada Moo, coconut milk vegan ice cream. The delectable option and toppings are Oreos, banana slices, berries, and sliced almonds.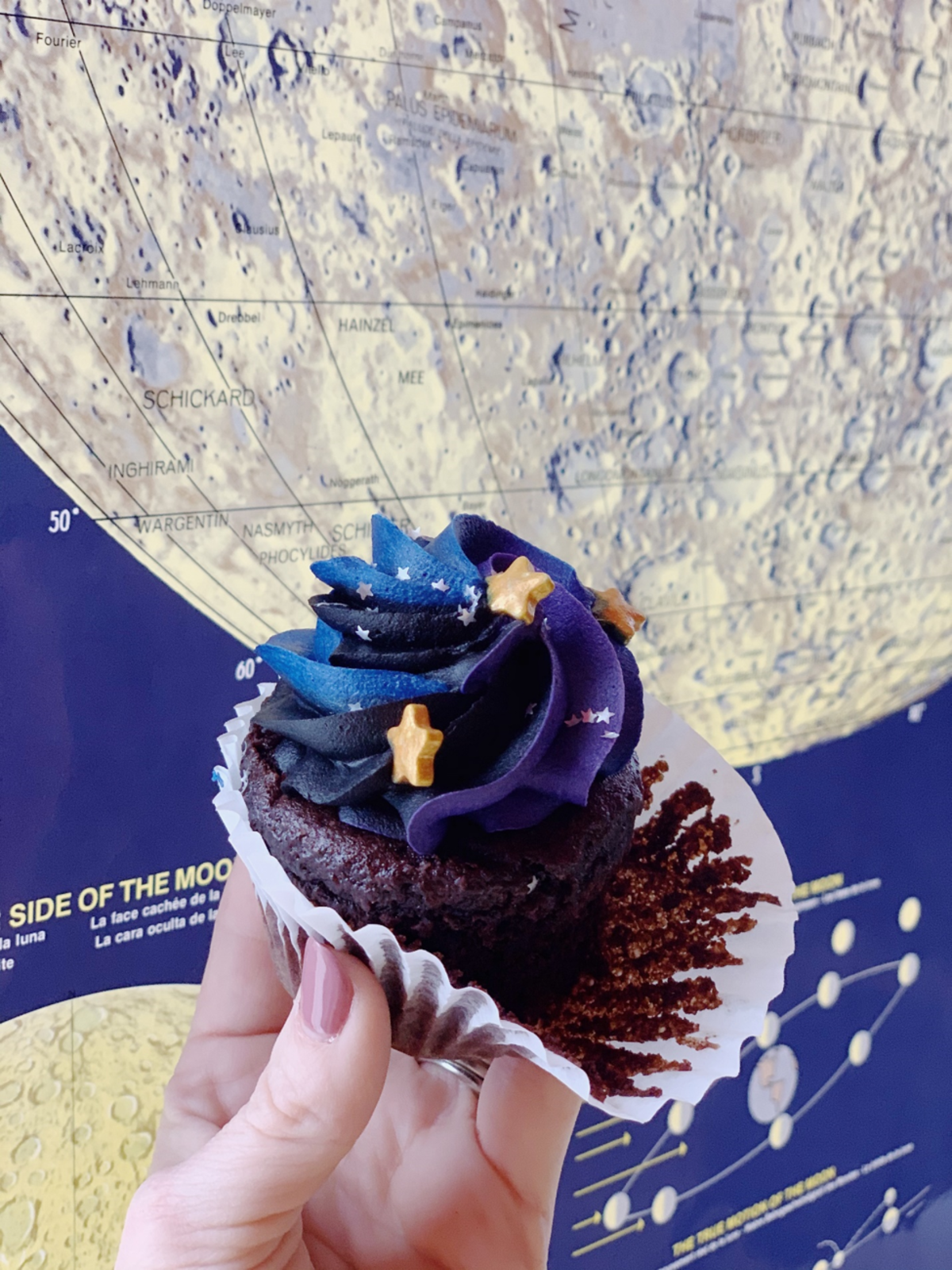 Mason Dixon is a dedicated gluten-free bakery and restaurant. They offer vegan treats including cupcakes, donuts, biscuits, and bread. These vegan sweet treats are addictively delicious! Each cake, cupcake, and cookie are crafted by hand, not a machine.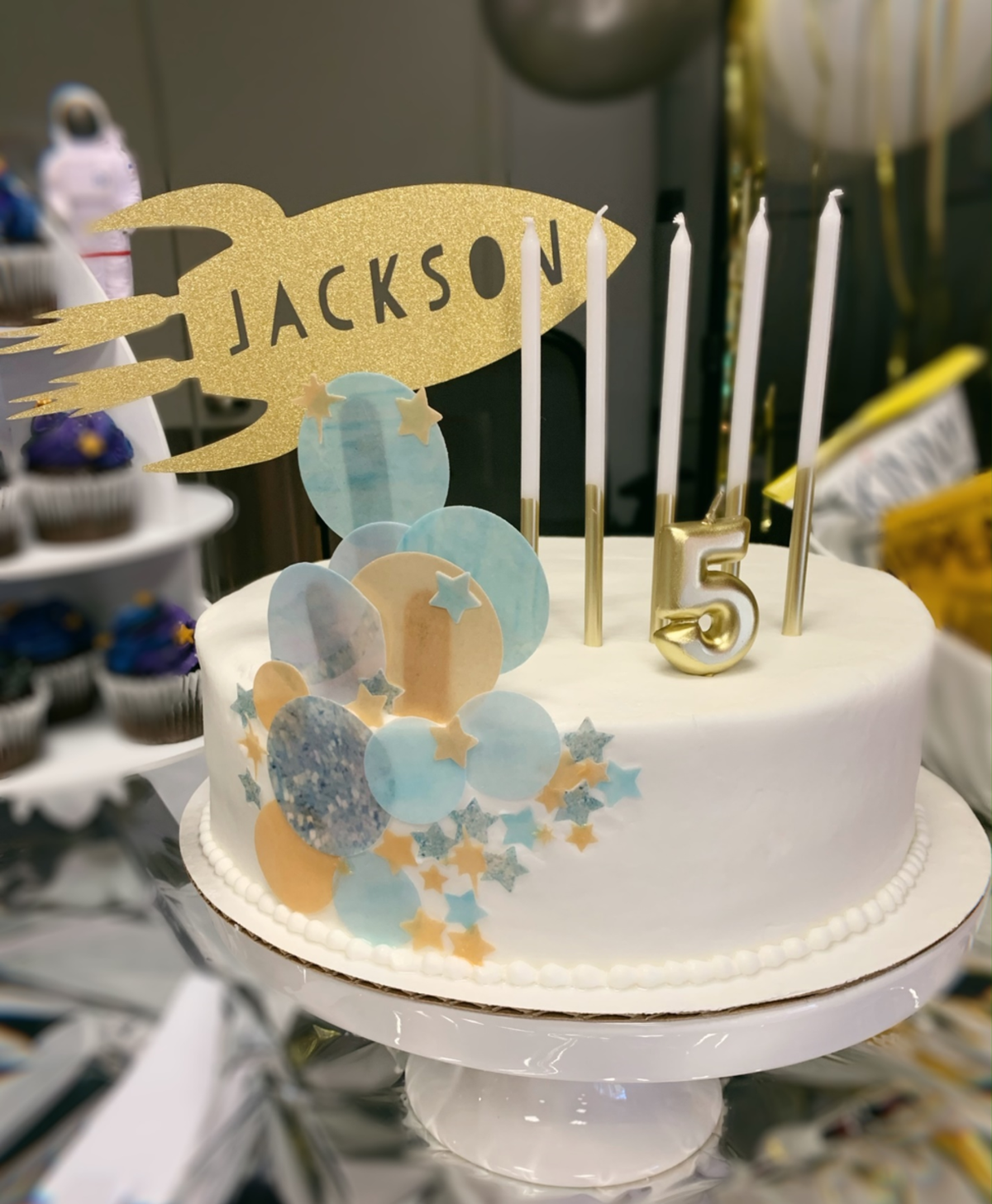 This local, family-owned business is run by a mother and daughter duo. Rockabilly Bakery has several vegan sweets to choose from, Mixed Berry Crumb Muffins to their Snickerdoodle cookie. They specialize in custom cakes. Family and friends won't even realize that this delish cake is dairy-free and eggless.