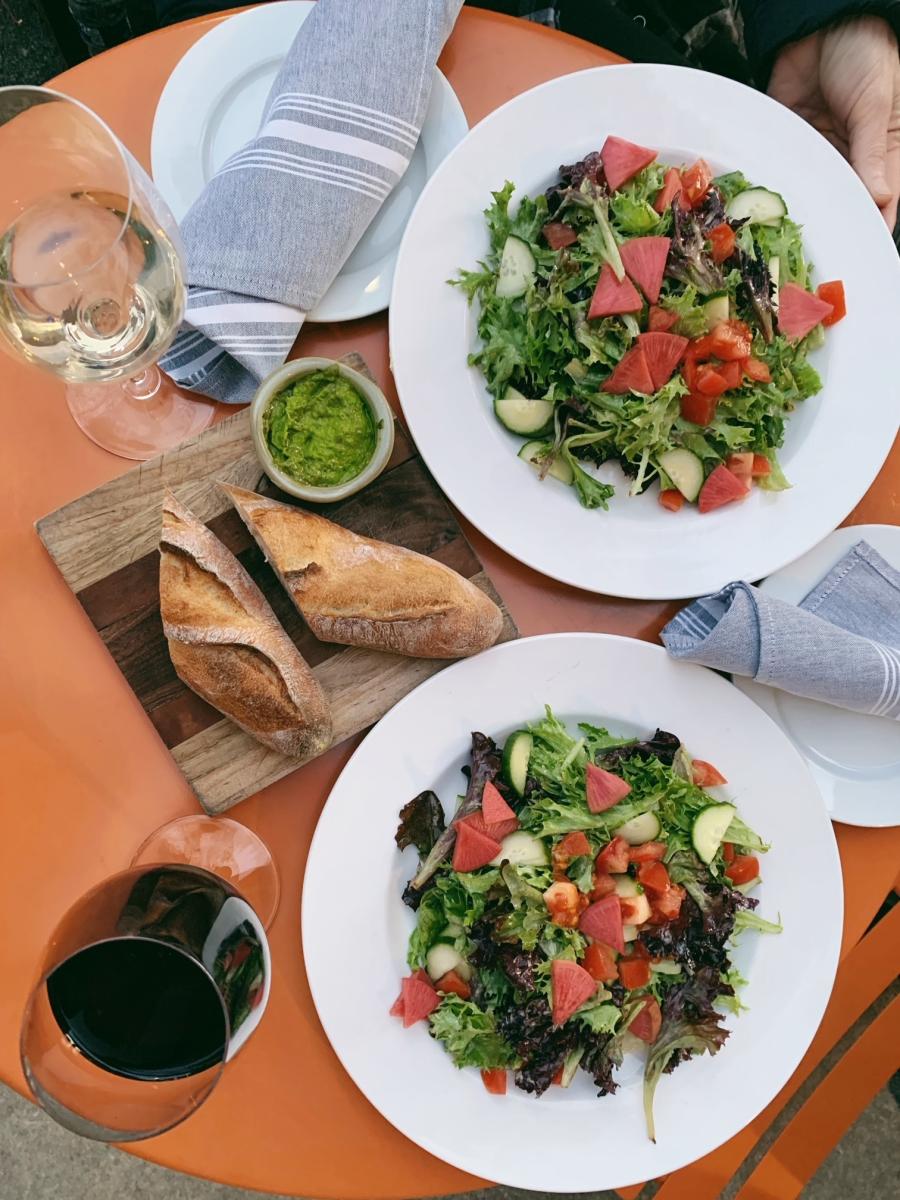 Whether you're sharing an evening with someone new or you've been together for years, the restaurant selection can make or break a date night. Picking the perfect place can be tricky when looking for fine dining and vegan friendly. This list offers a guide to the ultimate date-night spots to cozy up for a romantic evening. Fall in love with these delicious local establishments!
Domaine South is a carefully curated wine shop and restaurant located on the square in Downtown Huntsville. The staff takes the time to help you find the perfect vegan wine for any occasion and customize their charcuterie boards for any palate. Follow their Instagram stories to find what is growing in their garden for that week's menu. This attention to the quality of their food makes building your board a wonderful adventure. From their fig jam to the roasted radishes, you won't leave hungry.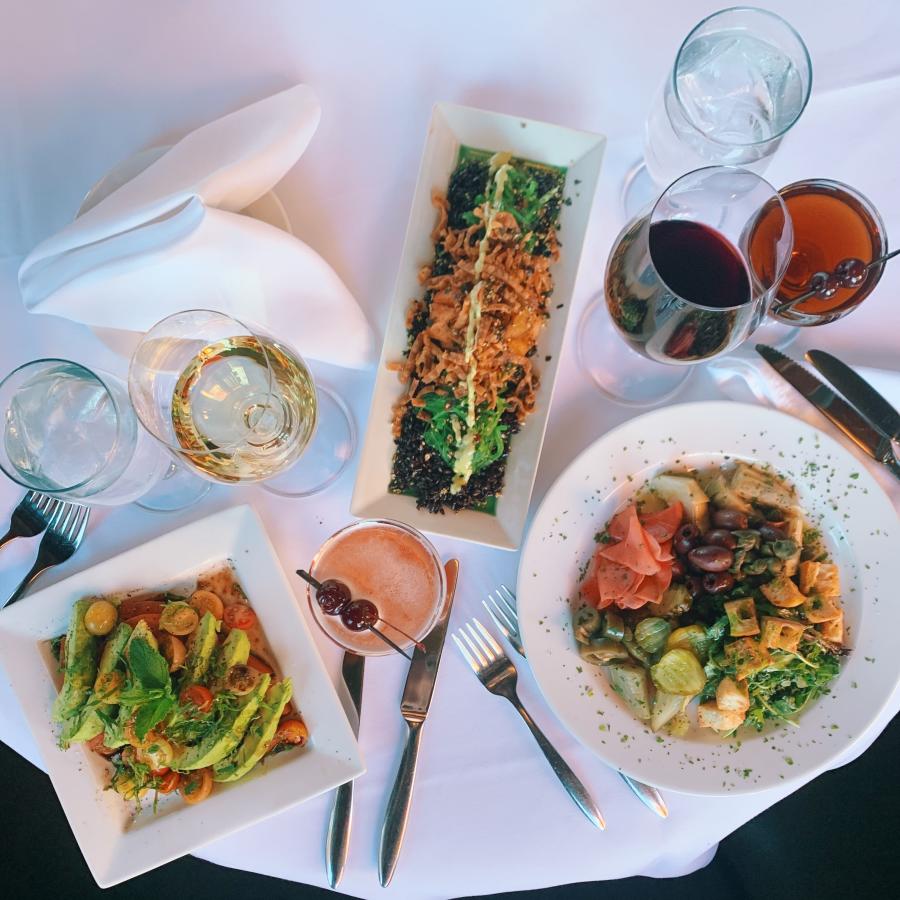 The Bottle, an upscale restaurant located in Downtown Huntsville, has all the charms of a classic French eatery. Though the vegan options aren't directly on the menu, Chef Andy, winner of" Best Chef " in Best of the Valley, will happily create a special plant-based dish upon request. Chef Andy's vegan specials are made with fresh, local ingredients and include the Black Rice Wakame and Kimchi starter, the wonderful entrees of an Avocado with Green Tomatoes Salad, and Mixed Pickled Vegetables with pickles, radish, olives over spring mix. Head bartender Charles Rogers handcrafted cocktails to complement each dish, such as the tasty Sour Drop and Downtown-hattan. And there is wine, of course. Blake Carter, the sommelier, paired this delectable feast with Solena (Point Gris) and Treana (Cabernet Sauvignon).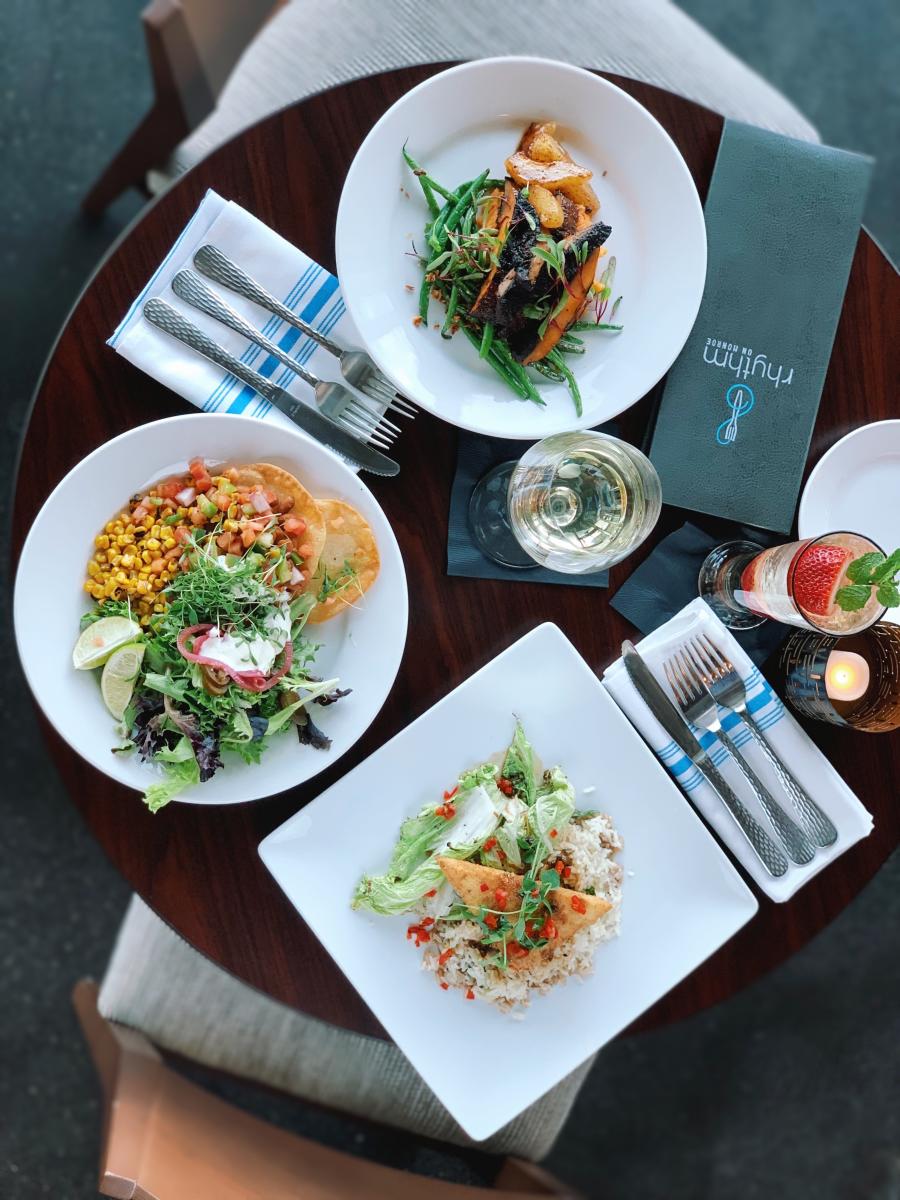 Chef Becky's gem of a menu is a romantic experience, whether you are digging into BBQ grilled portobello/mashed sweet potatoes/grilled green beans/cinnamon roasted pears, fried miso tofu with grilled bok choy, coconut lime rice, and pineapple teriyaki sauce, or the Mexican plate with crispy tortillas, chili beans, street corn, pico de Gallo, Mexican salad, and almond yogurt. Serving locally sourced ingredients, Rhythm is eager to create vegan dishes on request. Their knowledgeable bartenders offer craft brew, handmade cocktails, and a curated wine list to complement any entrée. You can enjoy their spacious dining area or delight in the rooftop bar overlooking Huntsville. Rhythm on Monroe will make any evening out unforgettable.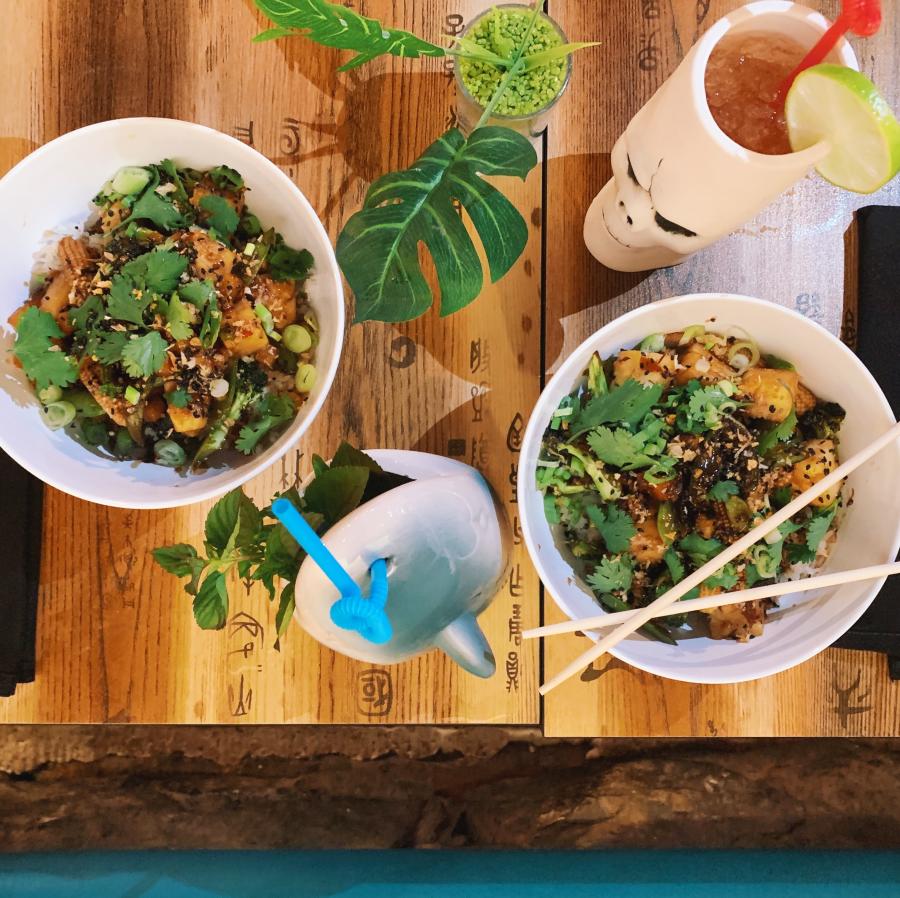 Conveniently located in the heart of Downtown, Phat Sammy's is Huntsville's only Tiki restaurant. Their regular vegan options are currently the Buddha's Delight Sandwich with vegan mayo and Spam Fried Rice (substitute tofu with no egg). But they also have rotating items like stir fry with butternut squash, snap peas, broccoli, pineapple, and slightly spicy fermented black bean sauce. Pair it with the Jabberjaw (shark mug) and the Hey Hot Stuff.  Try their Pina Colada Cocktail with their house-made coconut cream. Phat Sammy's provides an updated menu on their Facebook and Instagram pages.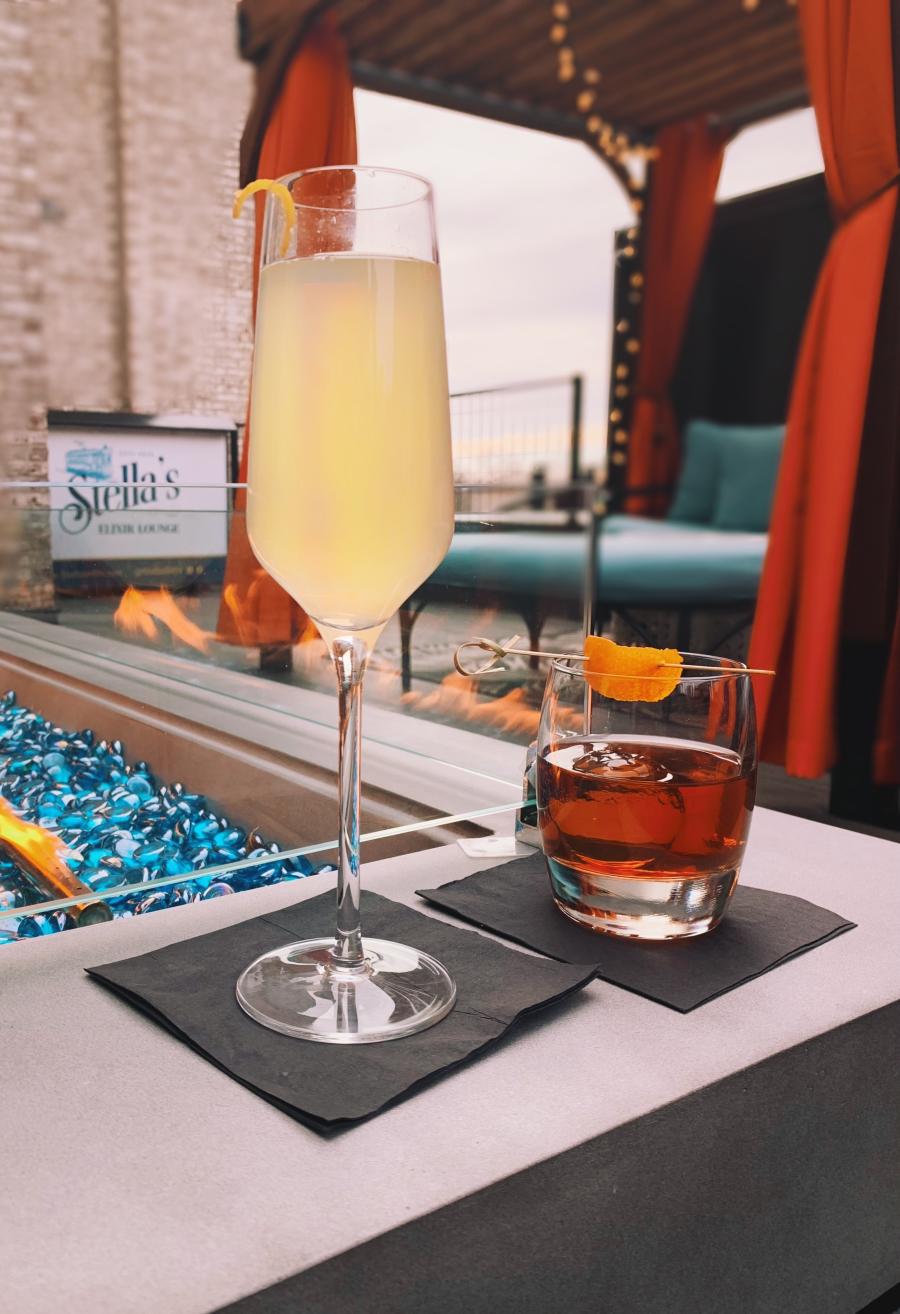 Talk about swanky, Stella's Elixir Lounge is where chic meets eclectic. With not one but two patios to choose from, the overall atmosphere is perfect if you're looking for a charming date night outdoors, surrounded by the romantic lights of downtown Huntsville and a warm glow of the patio fire pit. If you want to keep the passion indoors, the interior is dimly lit elegance which creates the perfect backdrop for an intimate evening. Highlight your perfect date night with these remarkable pre- and post-dinner drinks. Choose expertly mixed cocktails from their stellar drink menu with everything from an Old Fashioned to a French 75 made with gin, sparkling wine, lemon juice, and simple syrup.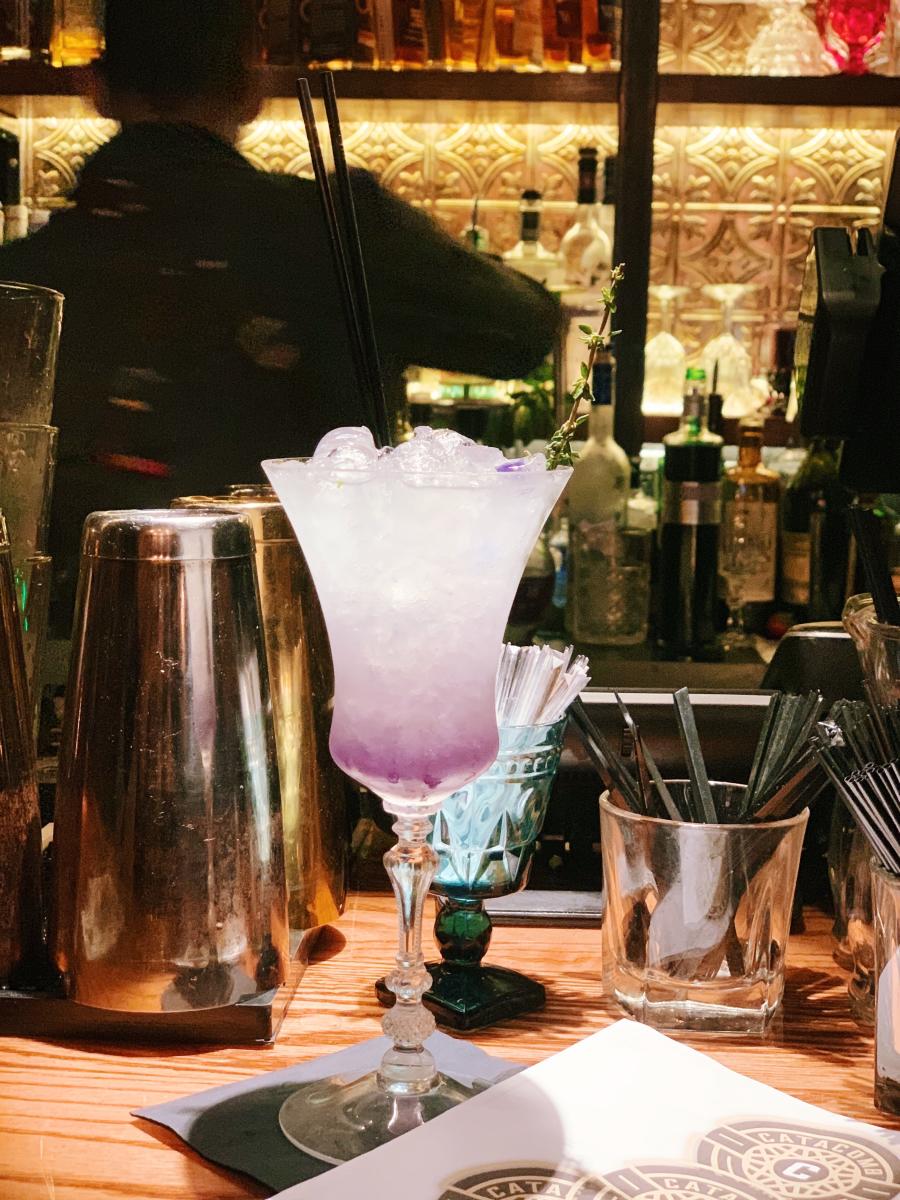 By reservation only, Catacomb 435 is the exclusive speakeasy where you come for drinks and stay for the experience. Whether it is a seat at the bar or a cozy table in the corner, it is a step back into the glamorous 20s. Catacombs 435 serves custom cocktails sure to satisfy every palate. The menu is innovative and seasonal. Getting into the speakeasy is just as much fun as the experience of being there. Make your reservations online or by phone. Once the date is set, a password and directions are sent to you. Catacomb 435 is located at 100 Jefferson Street. Look for the bright red firebox on the left of the door, and simply press the call button and give the bartender the password to get inside.