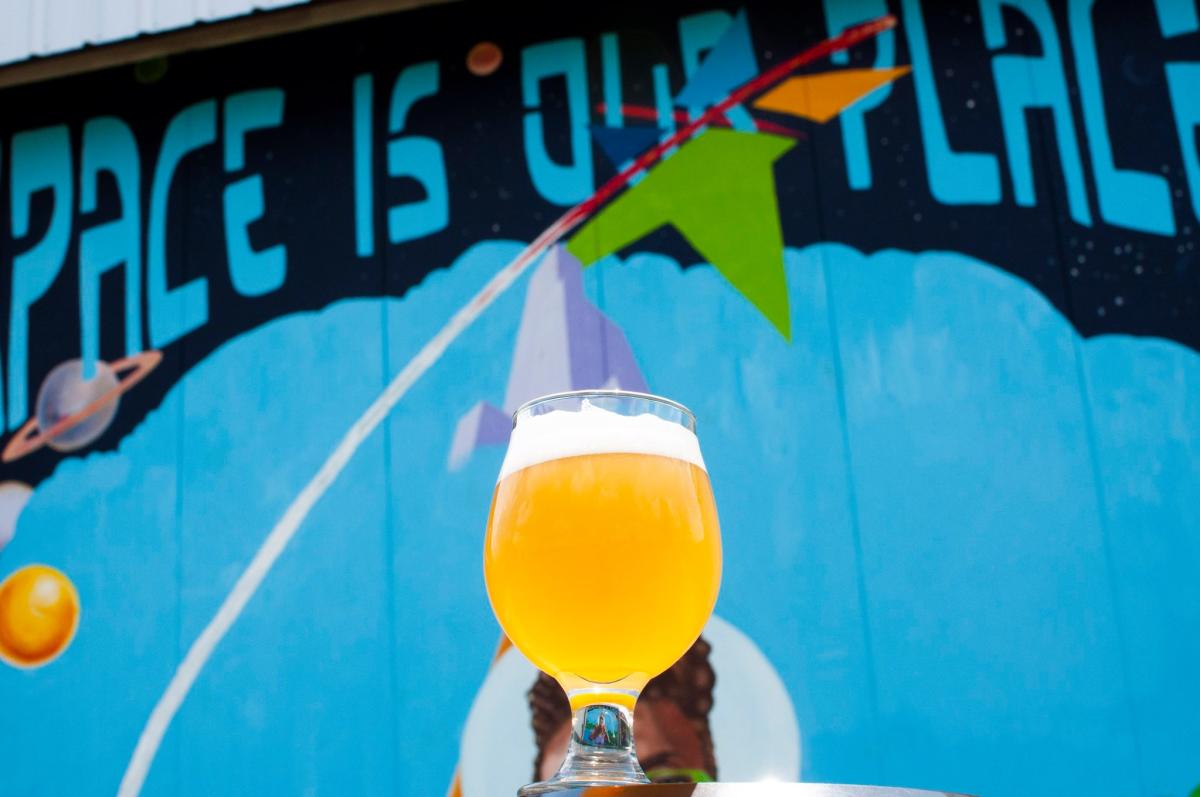 Whether you enjoy a mellow lager, a strong stout, or a hoppy IPA, beer is a beverage beloved by many. 10 years ago, Huntsville homed only a single brewery. The city's beer scene is now gushing with nine breweries. To the astonishment of some, several of these are vegan-friendly breweries and taprooms. As a vegan, you can still enjoy a bite to eat while grabbing a delicious craft beer. If you're out and about then check out these of vegan friendly bars brewing up around Huntsville and Madison. Try not to barrel through this list!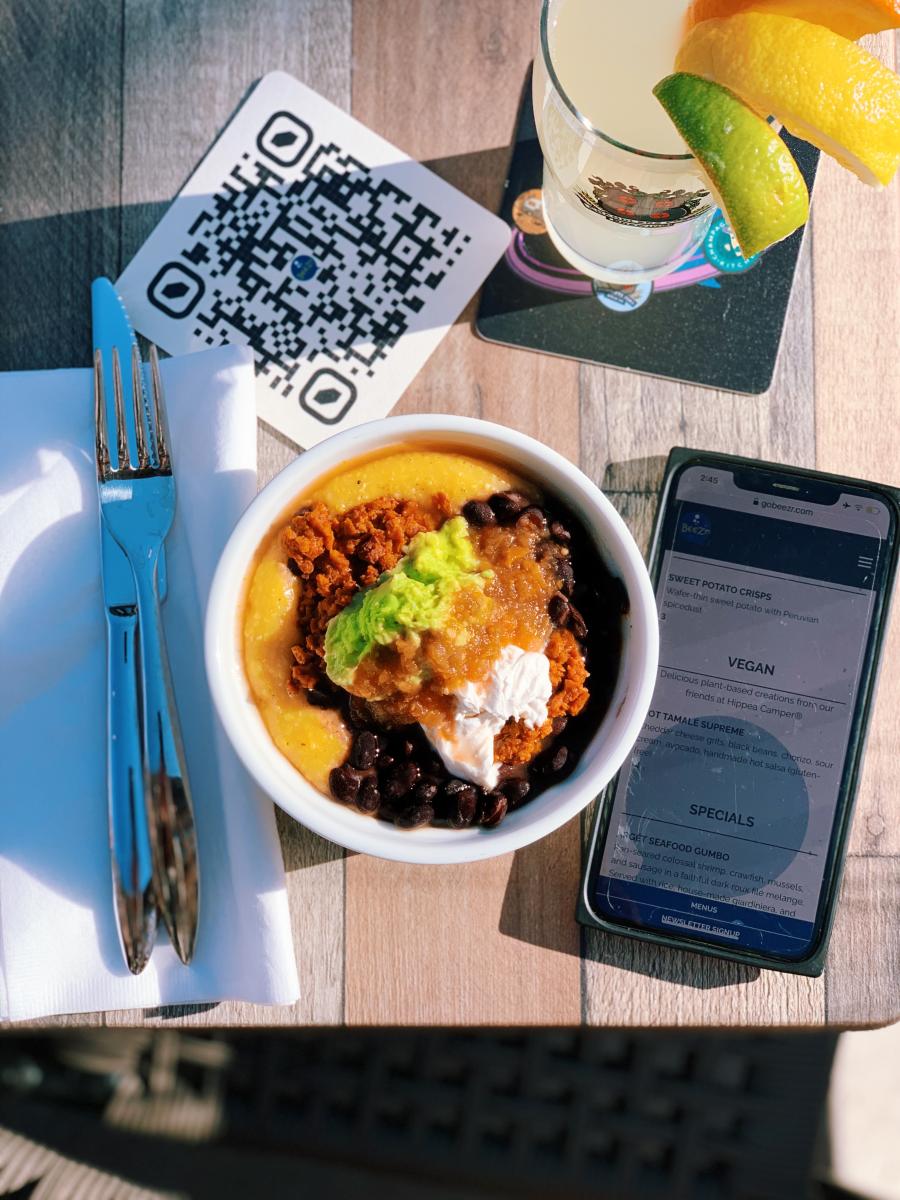 BeeZr is in Downtown Huntsville. Founded in 2018 by business partners Ron Jewell and René Kurzius, BeeZr carries Chandler's Ford Brewing, a small-batch brewery producing high-quality beers, served from creation to your glass thanks to their direct tank-to-tap delivery. They are the home to Hippea Camper. Regular menu item is Hot Tamale Supreme. Brunch menu offers Hashbrown Bake and Killer Cereal. Everything can be paired with their beer, wine, a cocktail, or Northside Coffee.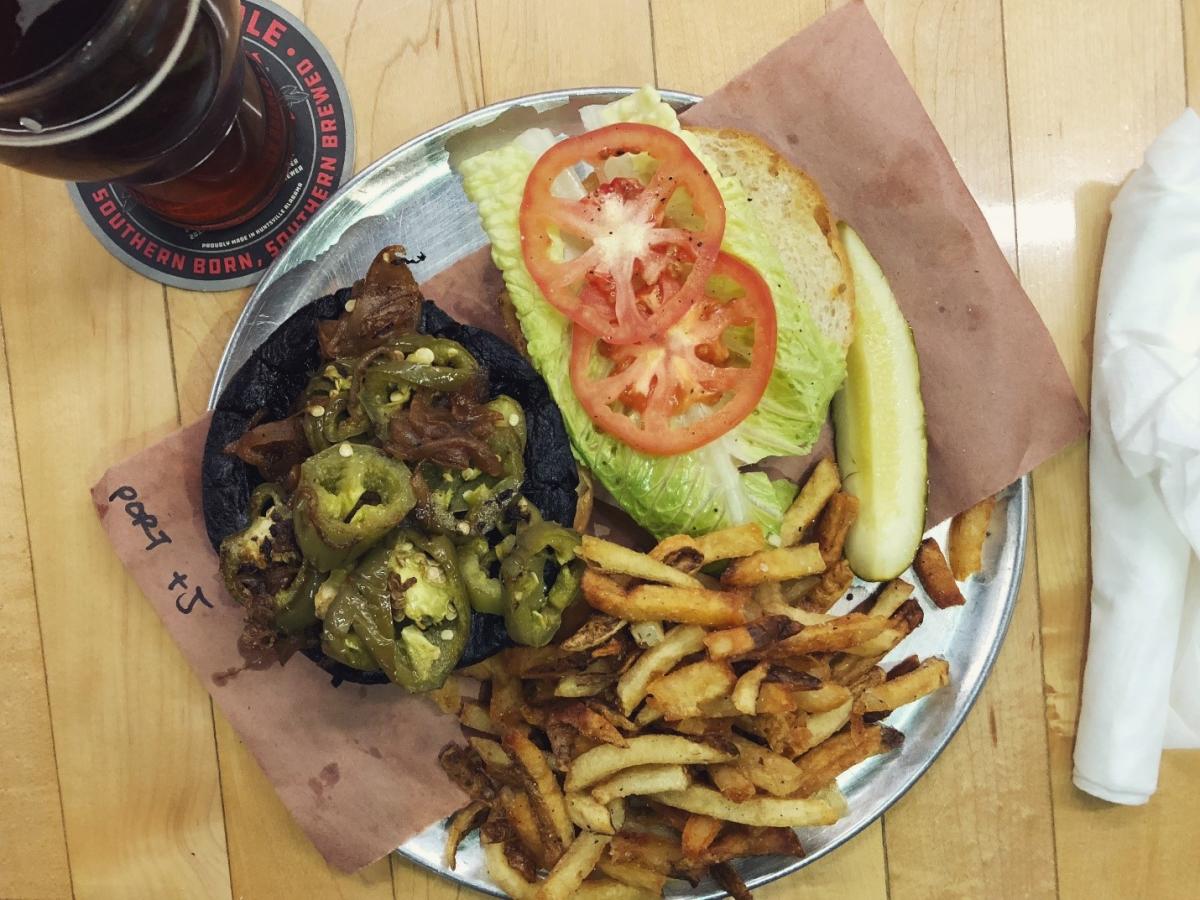 In the summer of 2016 Straight to Ale opened their 45,000 square foot facility at Campus No. 805. At this location, they expanded to include cider and mead production along with Shelta Cavern Spirits, and Ale's Kitchen. Located inside Straight to Ale, Ale's Kitchen serves a Chargrill Portobello Sandwich. It is a balsamic marinated portobello mushroom, chargrilled then topped with grilled onion, lettuce, tomato with smooth avocado sauce. You can add jalapenos for a little extra kick. For starters, they offer a roasted Garlic Hummus made from chickpea hummus with kalamata olive tapenade, paprika oil and tortilla chips. Don't get the distilling! Fortunately, every hard liquor – bourbon, whiskey, vodka, gin, and rum- is vegan.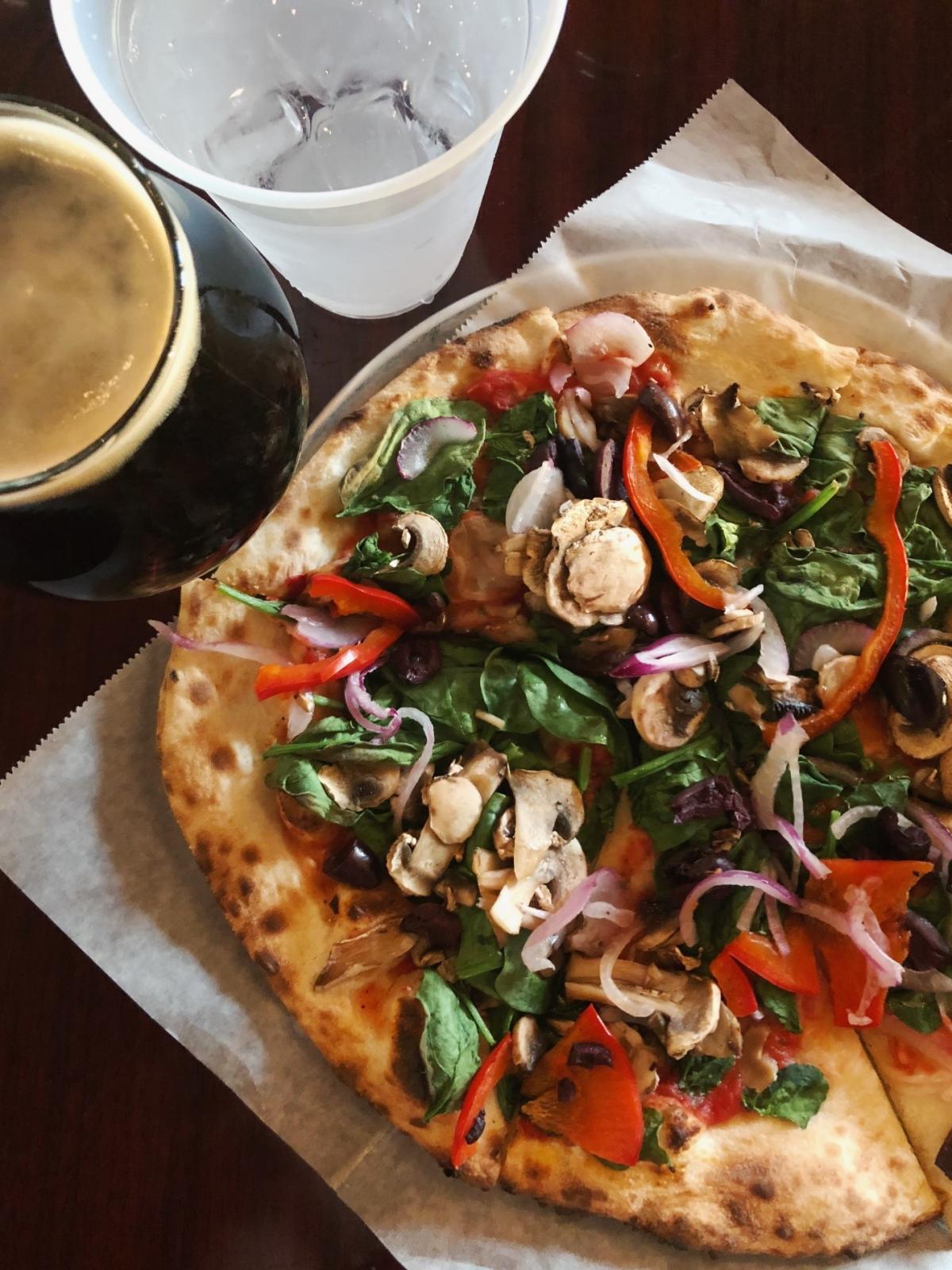 The unique collaboration between Earth and Stone and Yellowhammer Brewing at Campus No. 805 has become one of Huntsville's most popular spots for craft beer and craft pizza. Being the first all wood fired pizza restaurant in Huntsville, they introduced Huntsville to a new pizza experience. The classic Green Street pizza is red sauce, fresh baby spinach, fresh baby bella mushrooms, thinly sliced red bell pepper, thinly sliced red onion and kalamata olives (ask to leave off the mozzarella/ provolone). They also provide a gluten free crust. This location is attached to Yellowhammer Brewing. They are dedicated to creating premium ales and lagers, drawing on Belgian and German brewing traditions with a Southern interpretation. Here you can have your pizza and drink your beer too. They also have a location in Madison, Alabama.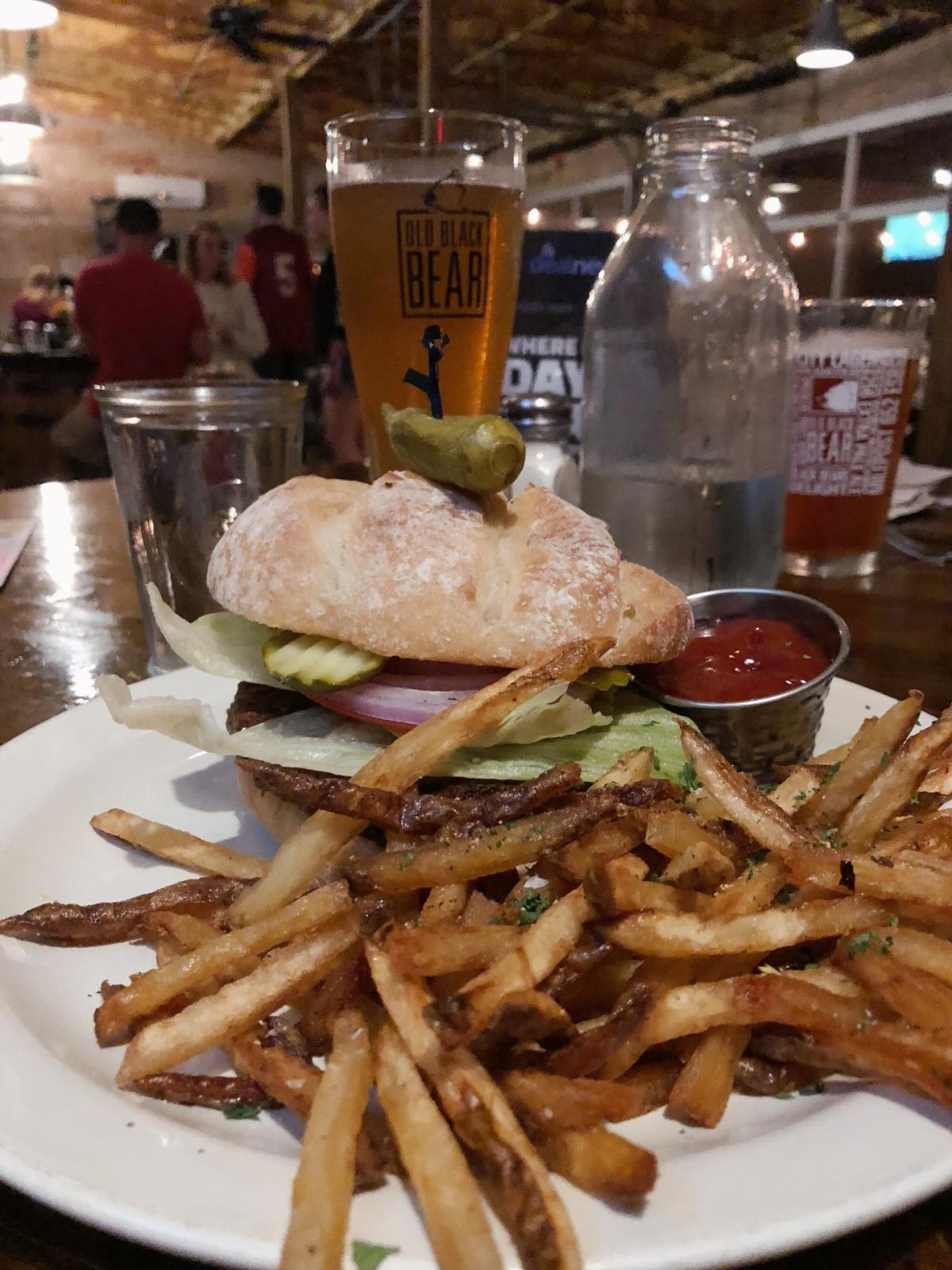 There are several micro-brew options in this area, but not all of them come with good food. Old Black Bear takes a step above with their burgers. They provide a vegan burger straight on the menu. All Hat and No Cattle is the Beyond burger with lettuce tomato onion on a potato or sourdough bun add avocado puree. As Madison Alabama's premier craft brewery, the taproom is open 11-11 but the kitchen closes at 9 each day.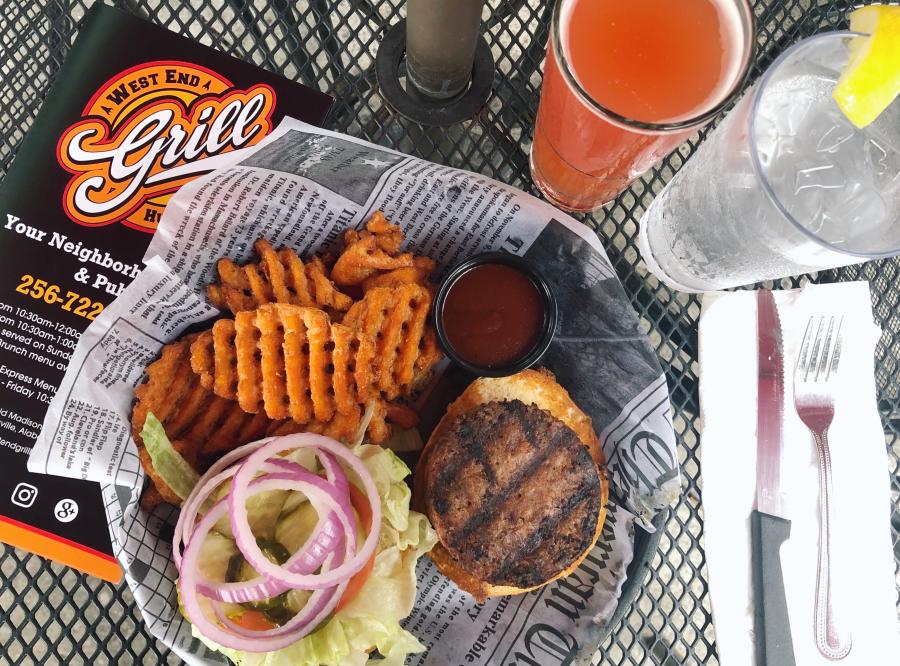 West End Grill offers a casual atmosphere with a fun bar and relaxing patio. A great place to meet up for lunch with friends, catch a game on TV, have a good burger, or a cold drink. They serve a Beyond Burger with lettuce, tomato, pickles, onion, and your choice of fries. They offer a vast beer selection to go along with their delicious burger.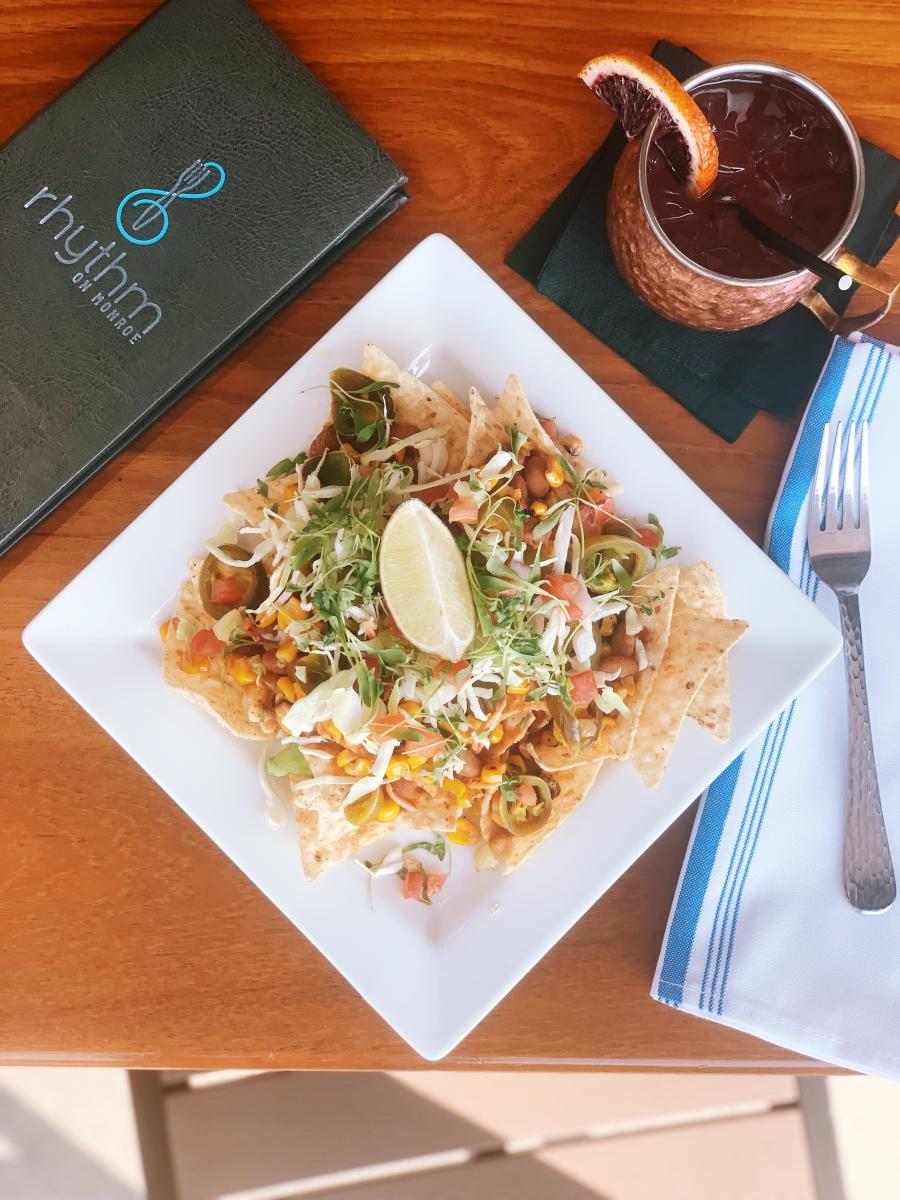 Rhythm on Monroe will make any evening out unforgettable. You can enjoy the rooftop bar overlooking Huntsville before or after any concert, game, or show at the  Von Baun Center. The rooftop bar has its own menu, the White Lightening Nachos (no chicken or white sauce) is vegan friendly. Their knowledgeable bartenders offer craft brew, handmade cocktails, and a curated wine list to complement this entrée.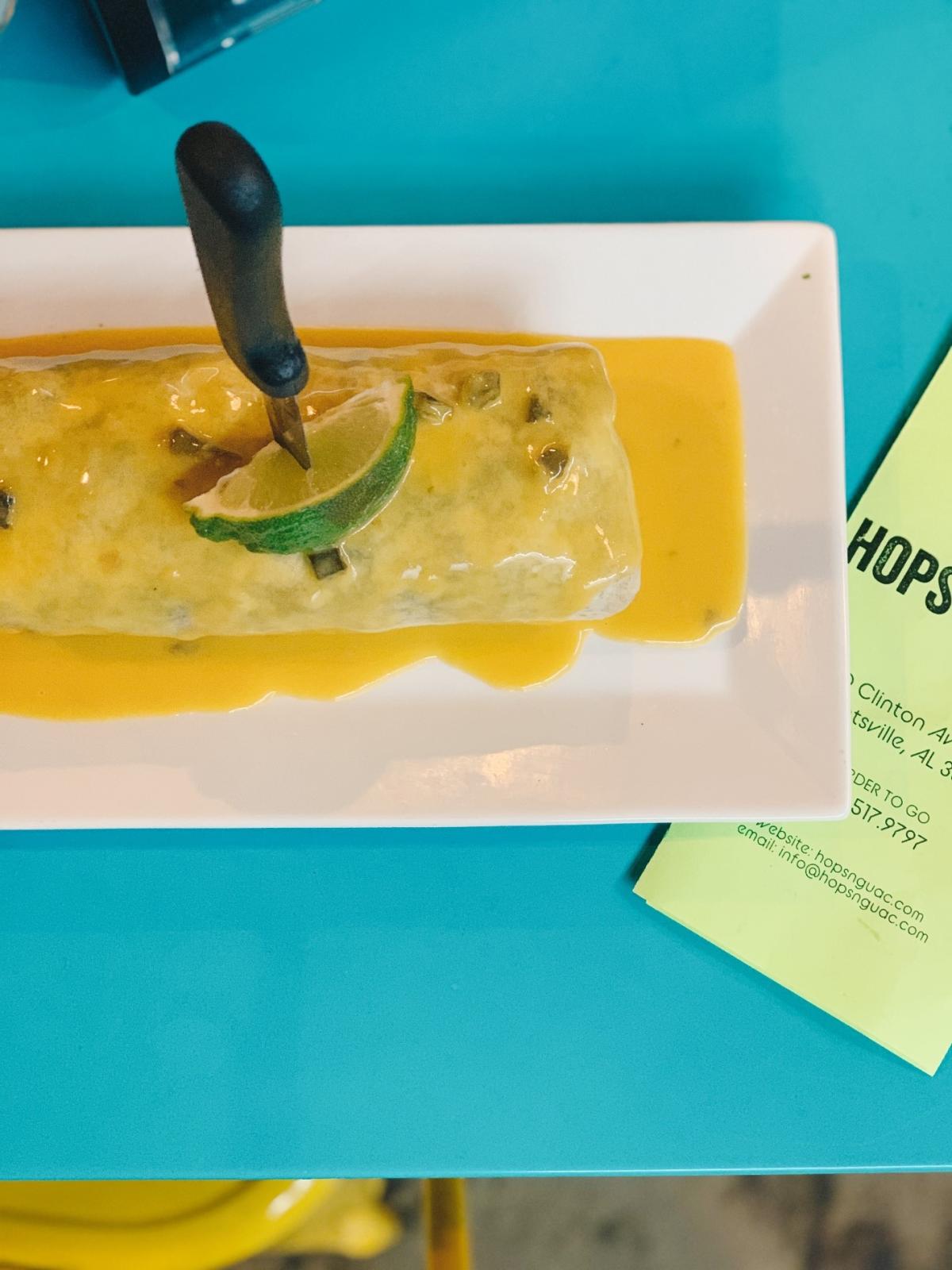 Hops N Guac is a fast-casual Mexican-fusion restaurant in Huntsville's Campus No. 805. Their menu showcases a Roasted Vegetables Taco (no queso fresco), Black Bean & Corn Taco (no queso fresco or crema), or the Portabella Rojas (no rice or beer queso). Here is the veggie quesadilla filled with vegan shredded cheese and veggies with a side of lettuce, guacamole and pico. Beware that the rice is cooked in chicken stock, but they do offer the vegan queso. And the Aguas Frescas Horchata is made from rice milk. They combine one-of-a-kind recipes with award-winning brews, all served up in a fun and dynamic atmosphere. With 50 rotating taps, you're sure to find your next hop-fueled favorite.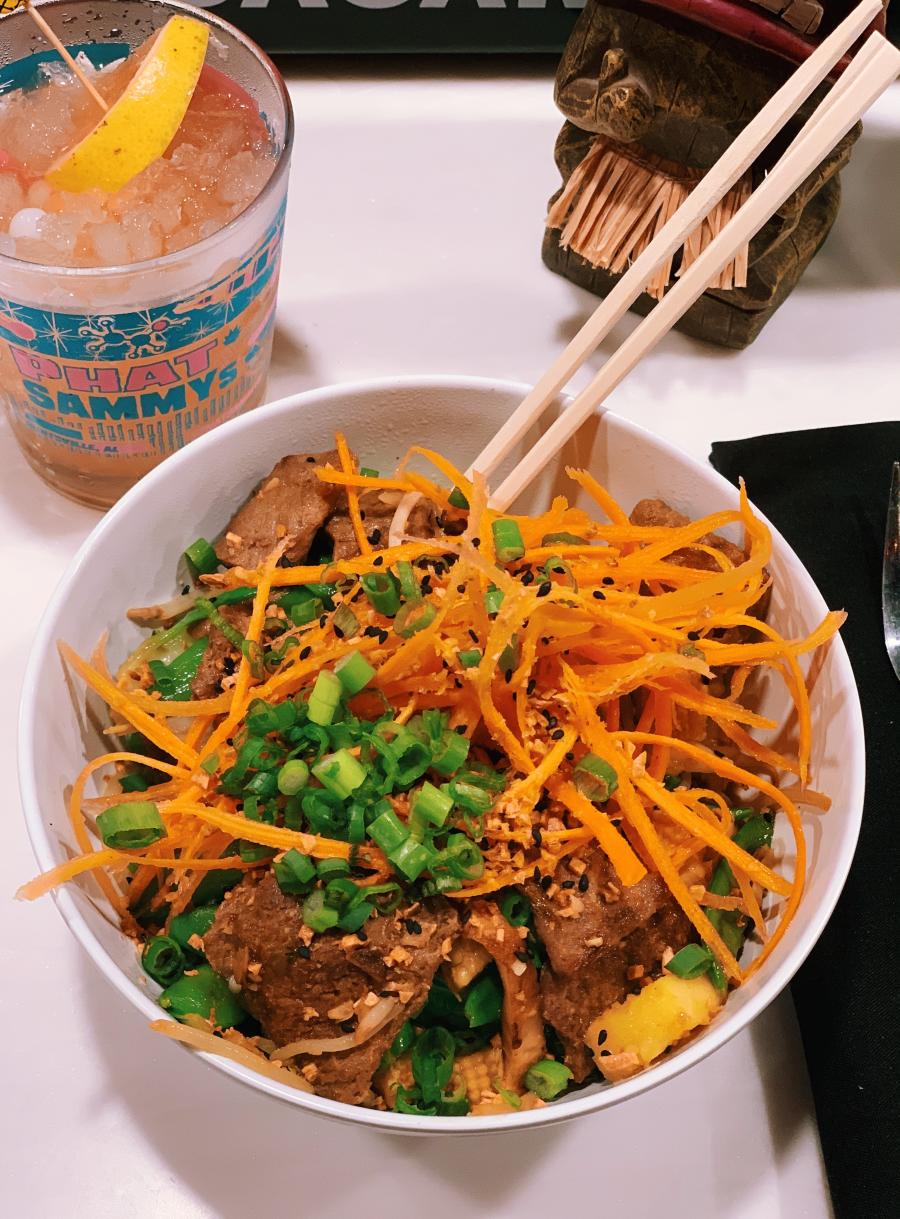 Conveniently located in the heart of Downtown, Phat Sammy's is Huntsville's only Tiki restaurant. Their regular vegan options are currently the Buddha's Delight Sandwich with vegan mayo and Spam Fried Rice (substitute tofu with no egg). But they also have the 'Chinese Takeout" section featuring vegan items. Try their amazing beer selection and what's on tap. Phat Sammy's provides an updated menu on their Facebook and Instagram pages.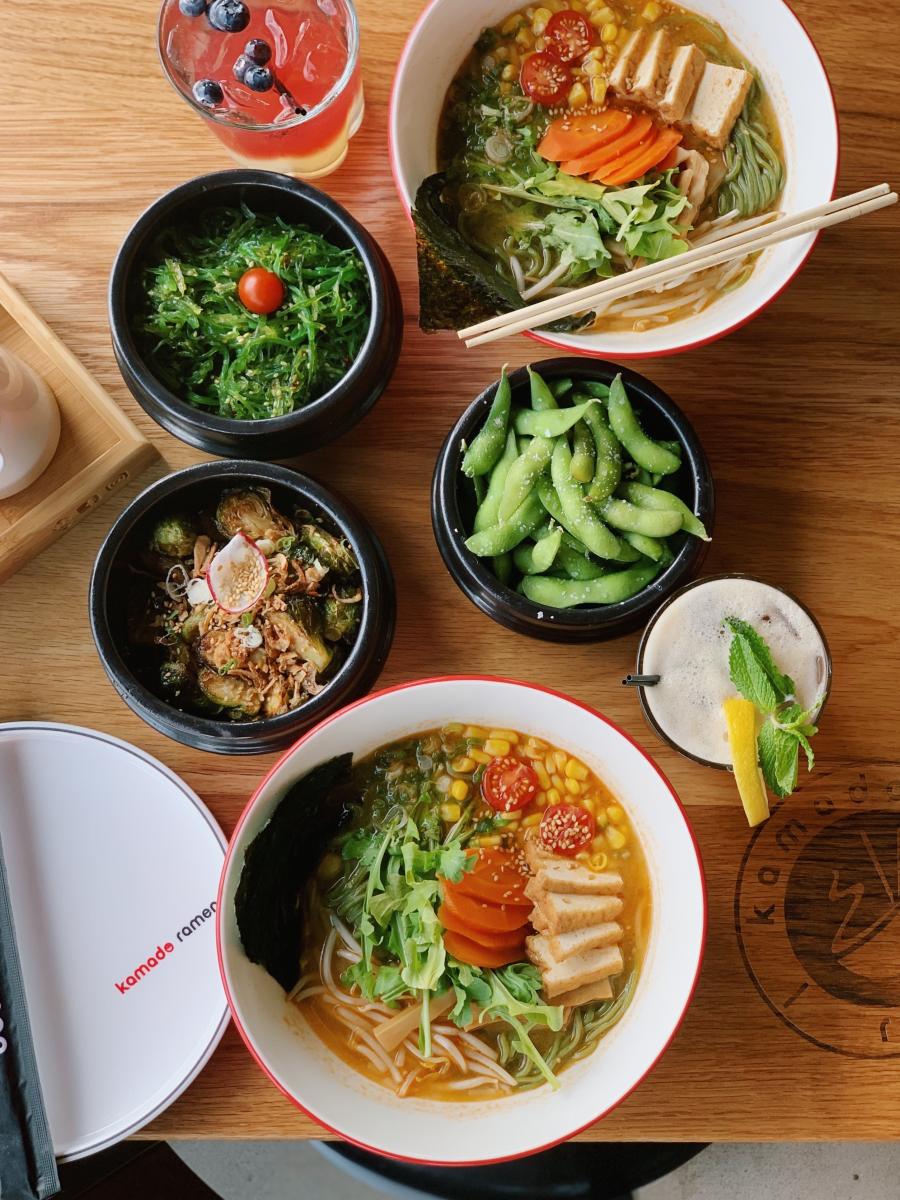 This restaurant has two locations: Stovehouse and MidCity District. You can order takeaway or take a seat at their counter so you can watch the chefs at work while you eat. Go for the vegetable reman, it is made with vegan broth topped with wood ear mushrooms, corn, bean sprouts, bamboo shot and kale noodles (ask for no egg). Appetizer options are edamame, crispy brussel sprouts, and seaweed salad. You can't go wrong with their beer selection with either Pourhouse at Stovehouse or their bar at the Mid City.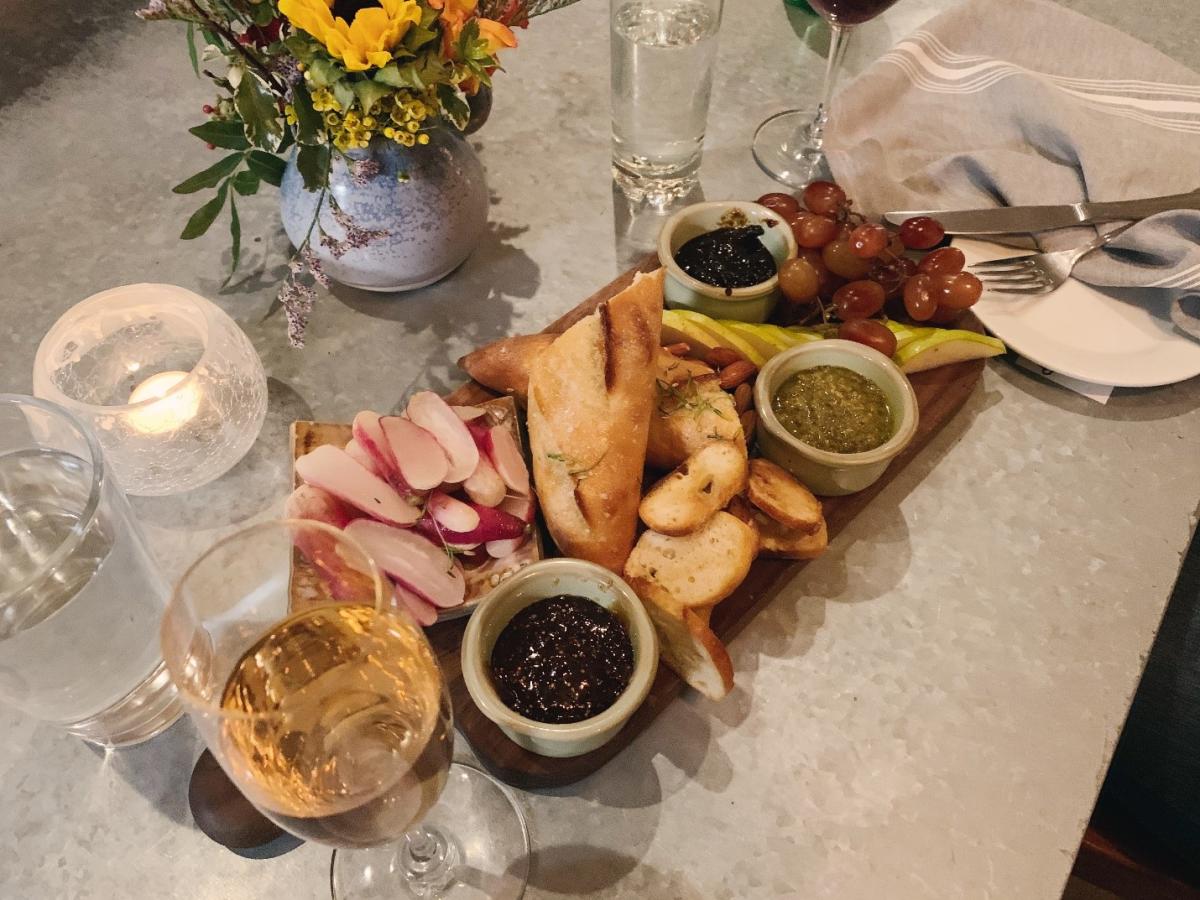 Domaine South is a carefully curated wine shop in Downtown Huntsville located on Huntsville's courthouse square. Here they take the time to help you find the perfect vegan wine for any occasion. More than a wine store though, Domaine South is also known for their charcuterie boards. You can follow their Instagram story to find what is growing in their garden for that week's menu. This attention to the quality of their food makes building your board a wonderful adventure. From their fig jam to the roasted radishes, you won't leave hungry.
TIP:
Beer is typically made from barley malt, water, hops and yeast and so is often suitable for vegans and vegetarians. Some beer brewers add finings to clarify the beer when racking into a barrel. Finings can include plant-derived products, like Irish moss, or animal-derived products, like isinglass and gelatin. Remember to check out Barnivore to find out the vegan status of most national beers. Also, don't miss the Vegan.com guides to vegan wine and alcohol. Always ask your bartender or server if you have any questions!