While it might be hard to envision Tex-Mex and/or Mexican food without the customary beef, pork or chicken, it is not difficult to find tasty vegan dishes in Huntsville and Madison. Lucky for those of us of the vegan persuasion who love Mexican food, we can enjoy the full complement of tacos, fajitas, fajita bowls, quesadillas, nachos, and burritos.
Taco-loving masses should flock to these eateries, since they provide a wide variety of meat-free options found on the menu. These restaurants are breaking the mold of traditional Mexican food, but that doesn't mean it won't be tasty.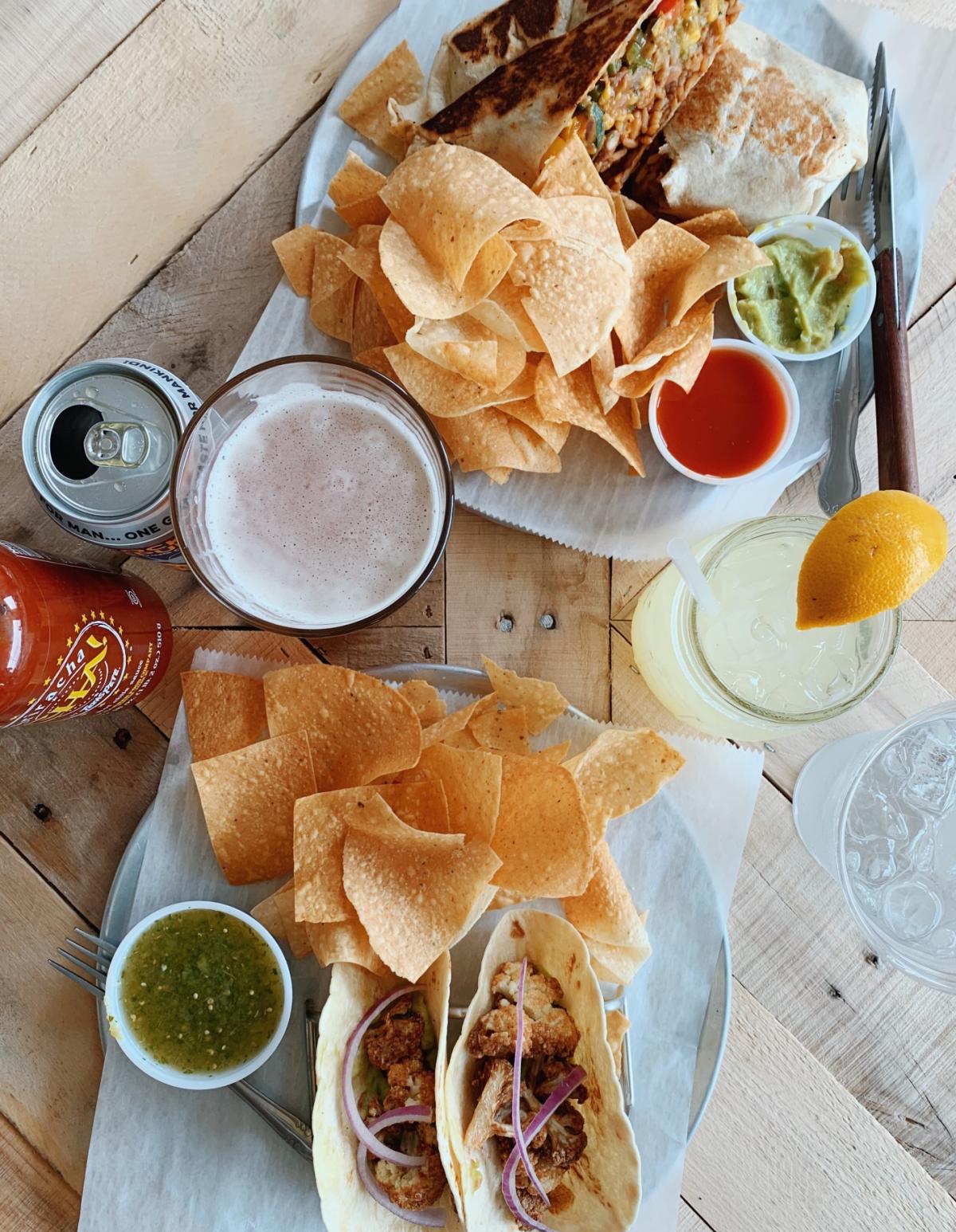 Fire & Spice was established in 2015 as a Food Truck, but now has a store front located in South Huntsville. The restaurant is a fusion of old school Tex-Mex and new age Central Texas Barbecue. They offer 5 different vegan options directly on the menu including the Peta Burrita, a dish of rice, pinto beans, sautéed veggies, corn salsa, fried avocados, hot sauce, served with one side.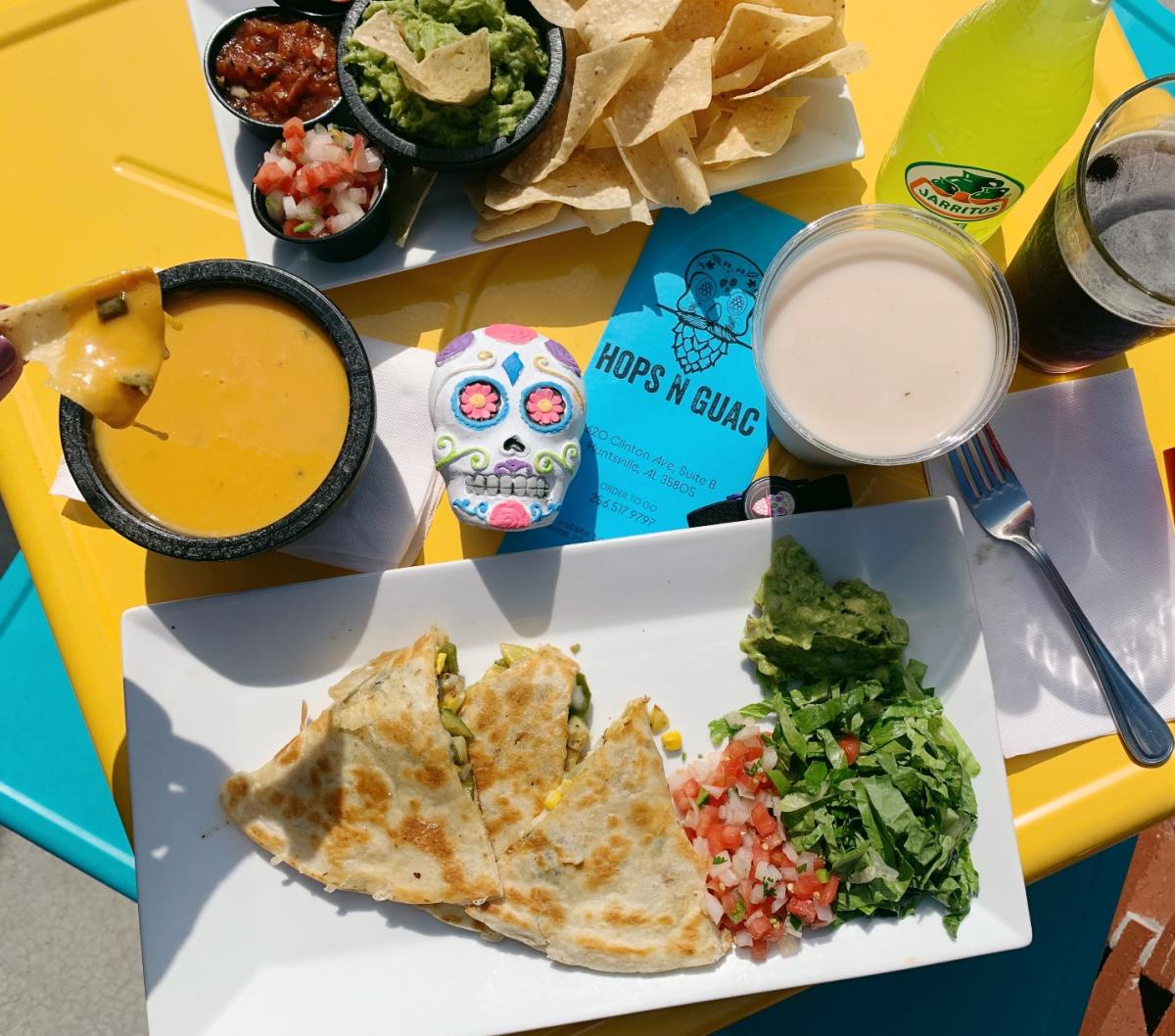 Hops N Guac is a fast-casual Mexican-fusion restaurant in Huntsville's Campus No. 805. Their menu showcases a Roasted Vegetables Taco (no queso fresco), Black Bean & Corn Taco (no queso fresco or crema), or the Portabella Rojas (no rice or beer queso). Here is the veggie quesadilla filled with vegan shredded cheese and veggies with a side of lettuce, guacamole and pico. Beware that the rice is cooked in chicken stock, but they do offer the vegan queso. And the Aguas Frescas Horchata is made from rice milk.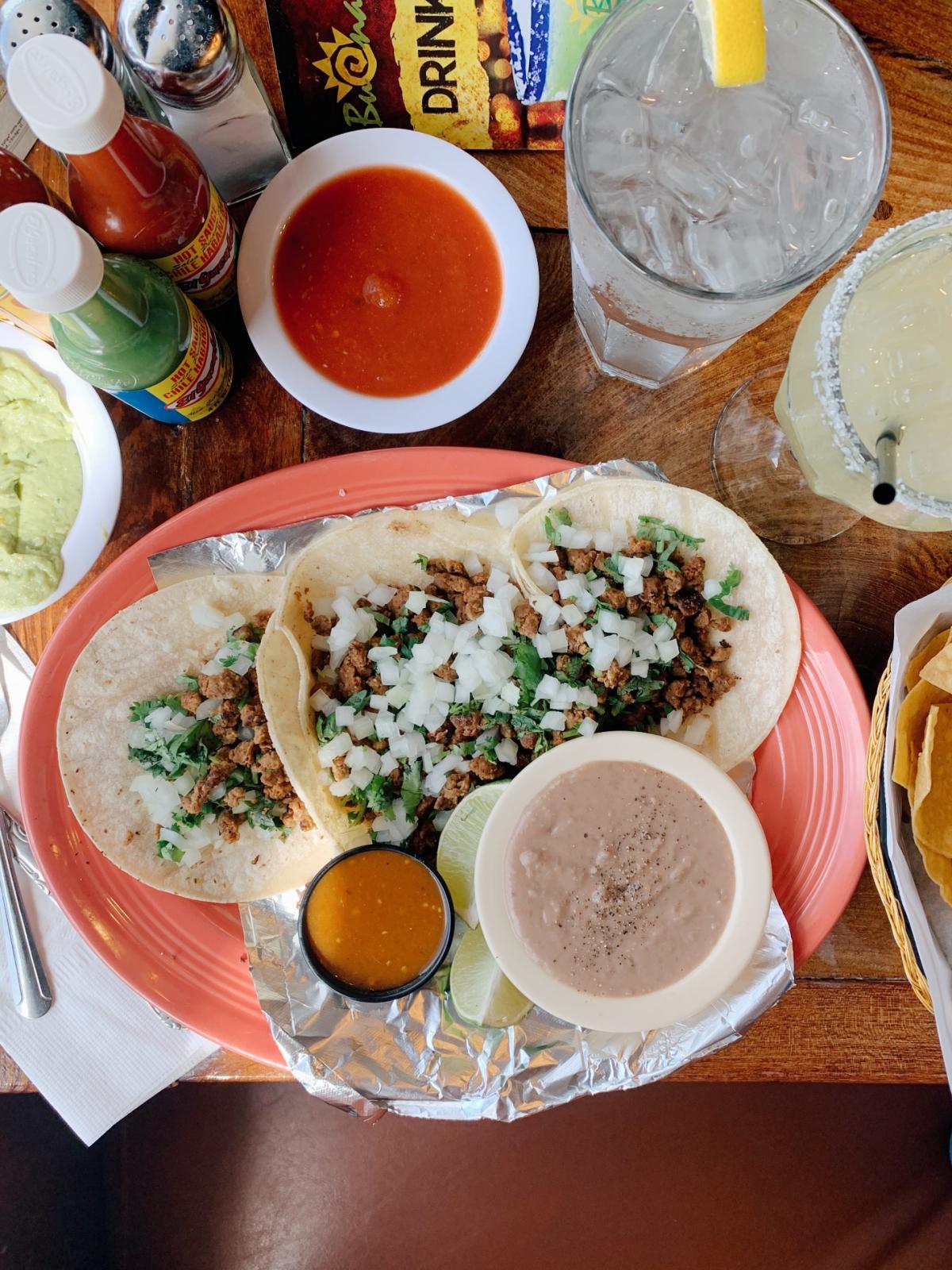 Teresita's Tamales Food Truck, created by sisters, Yesenia, and Jessica, inspired by their mother, Teresita. Teresita's Tamales offer two signature vegan tamales. You can choose between a tamale with jalapenos, tomatoes, and onions or zucchini, jalapenos, and corn. They offer the combo with Frijoles (Beans) and Mexican Corn. Grab the watermelon flavored agua fresca! Check out their FB and IG for their scheduled location.

Bandito Burrito is located at 3017 Governors Drive S.W. in Huntsville. Owner Oscar Gutierrez opened Bandito in 1990. They do have a Vegetarian A La Carte section on their menu. They can veganize almost everything in that section. If you're all taco'd out (blasphemy!) you can't go wrong with their signature Green Bean Burrito; green sauce, sub whole beans (no cheese). Another classic go-to is Bandito's No Carne Burrito, made with whole beans, rice, lettuce and salsa (no cheese) add guacamole.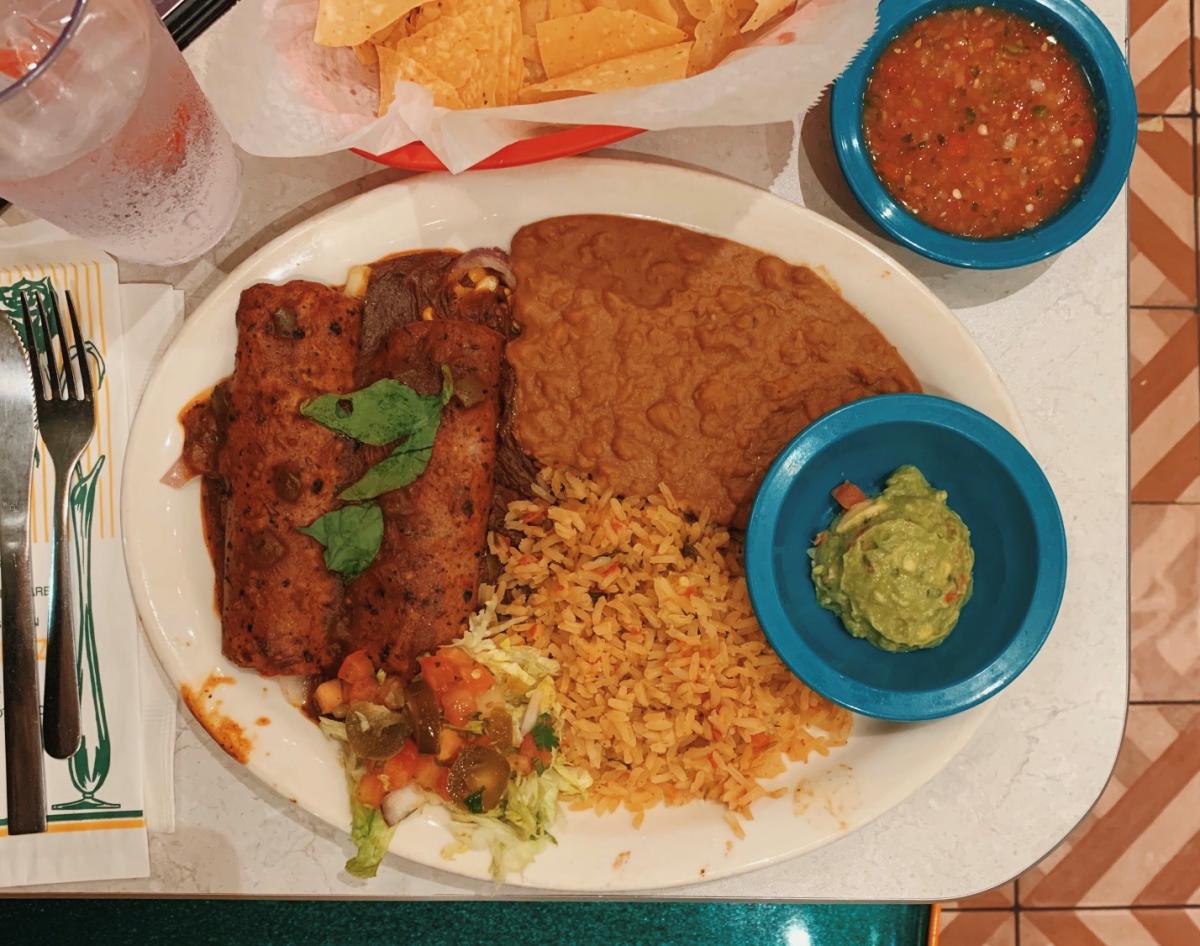 Chuy's Huntsville is the most recent opening out of 102 locations for the company. This Tex-Mex restaurant originated in 1982 in Austin, Texas. There are few ways to chow down vegan here. Veggie Enchiladas filled with spinach, onions, zucchini, yellow squash, red bell peppers, serranos, roasted green chiles, and corn (no cheese) in homemade blue corn tortillas with Ranchero sauce. Served with green chile rice and refried beans. Garnished with pico de gallo, lettuce and jalapenos. For something lighter, Mexi-Cobb Salad made with green chiles, avocados and tomatoes on a bed of fresh, mixed salad greens (no chicken or cheese).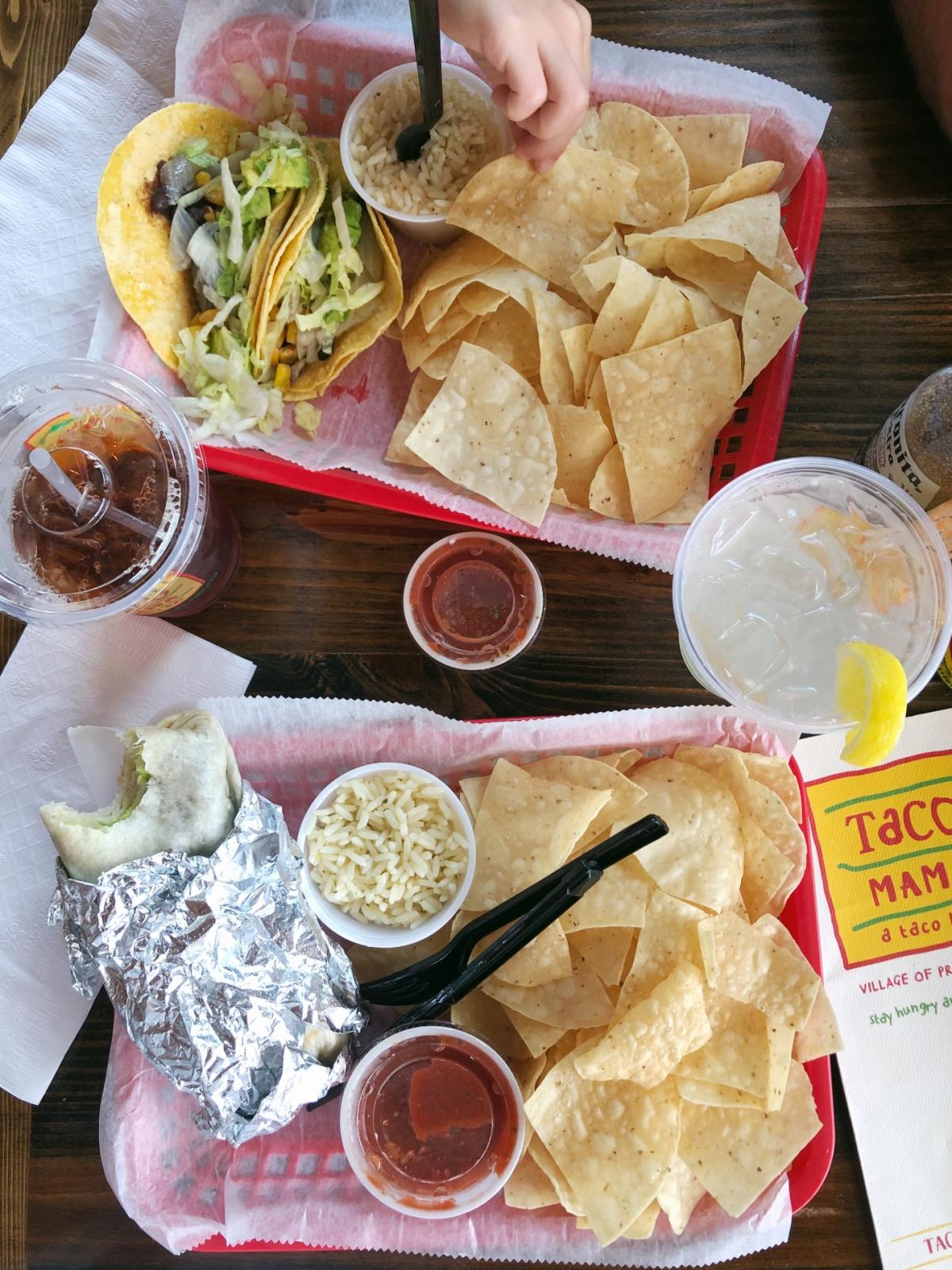 Who doesn't love tacos, burritos, and nachos? With three locations to choose from, this funky restaurant offers several vegan options. Build your own tacos, burrito, burrito bowl or Jorge's nachos. Order straight from the menu the burrito bowl called the Tree Hugger with cilantro-lime rice, black beans, grilled onions, lettuce, tomato, and mild salsa. The guacamole does contain dairy, ask for fresh avocado instead.