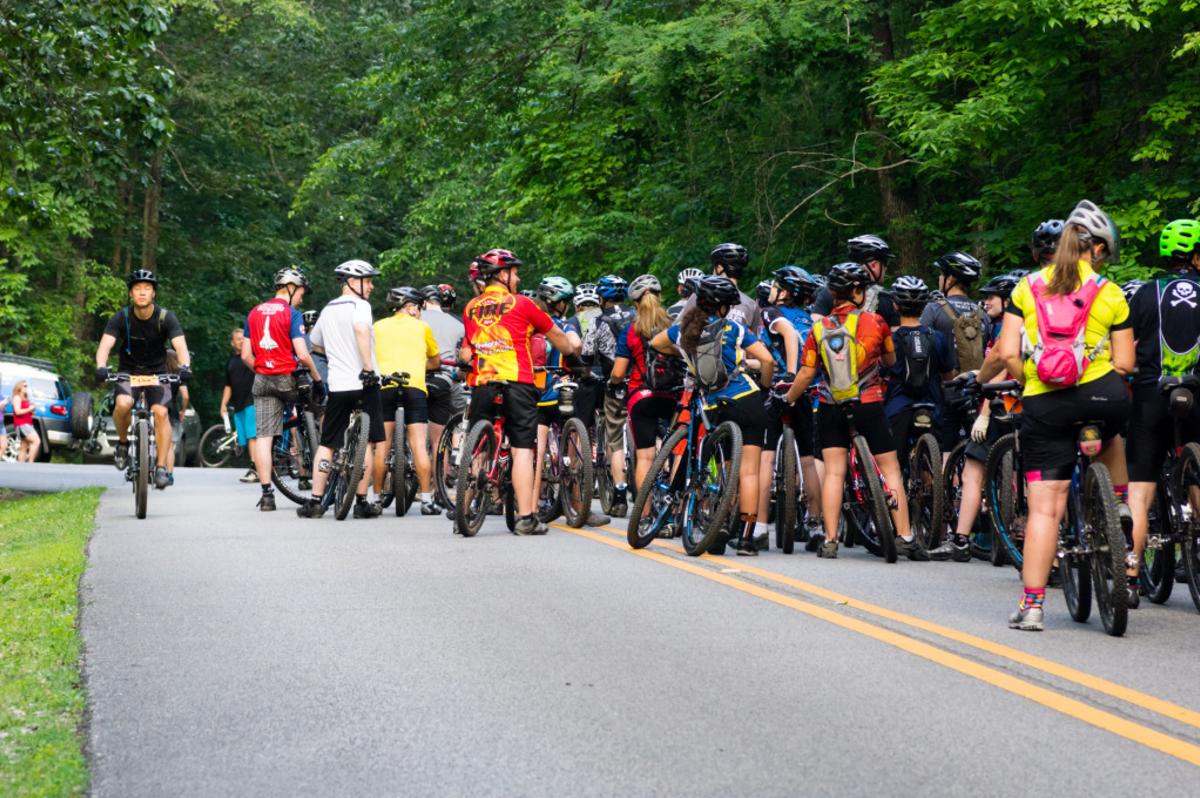 Coming to Huntsville, Alabama?  You're going to want to bring your mountain bike. With both Wade Mountain and Monte Sano Mountain in our backyard, Madison County offers mountain bike trails that please riders with novice through elite skill sets.  Most of our trails are shady and cool. All are beautiful. Huntsville Area Mountainbike Riders (HAMR) have put together 5 spots to go mountain biking in Huntsville.
Monte Sano State Park and Land Trust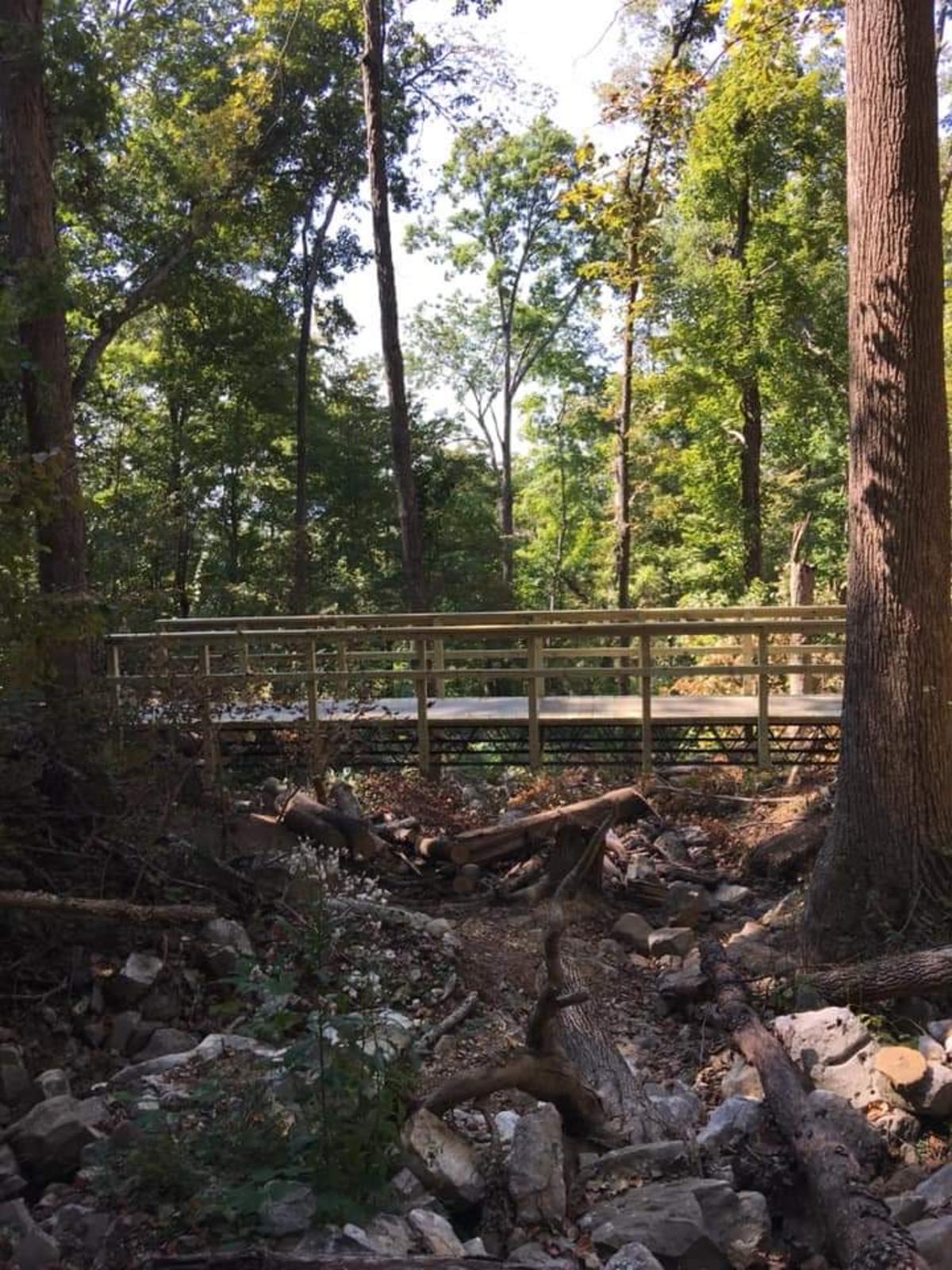 Monte Sano State Park is located near Huntsville in northeast Alabama. In Spanish, Monte Sano means "Mountain of Health." In the late 1800s, visitors from across the United States came for "the season" to experience and enjoy Monte Sano's fresh air, spectacular views and mineral springs.  Monte Sano sits on 2,140 acres with spectacular vistas from atop the mountain, especially when the fall leaves show off their colors. In the spring, native azaleas bloom along the 60+ miles of trails.  The state park offers over 20 miles of trails for bikers, ranging from the easy to double black diamond Warpath Ridge, and all levels in between.  Novice and younger riders should start with the Bucca Family Trail and new skill area by the Biker's Pavilion, but it's a fun ride for all skill levels.  Moving up a notch in skill, try South and North Plateau Loops.  All trails are shared with hikers.  Admission to the park is $3 per person per day.  Grab a map for $1 at the Camp Store, or print your own PDF map of Monte Sano State Park here via HAMR.  Monte Sano Nature Preserve is one of the largest urban nature preserves in the US and is located on Monte Sano Mountain in Huntsville, Alabama. The Land Trust of North Alabama manages the nature preserve side, and Land Trust volunteers create/maintain the public trails.
US Space and Rocket Center Trails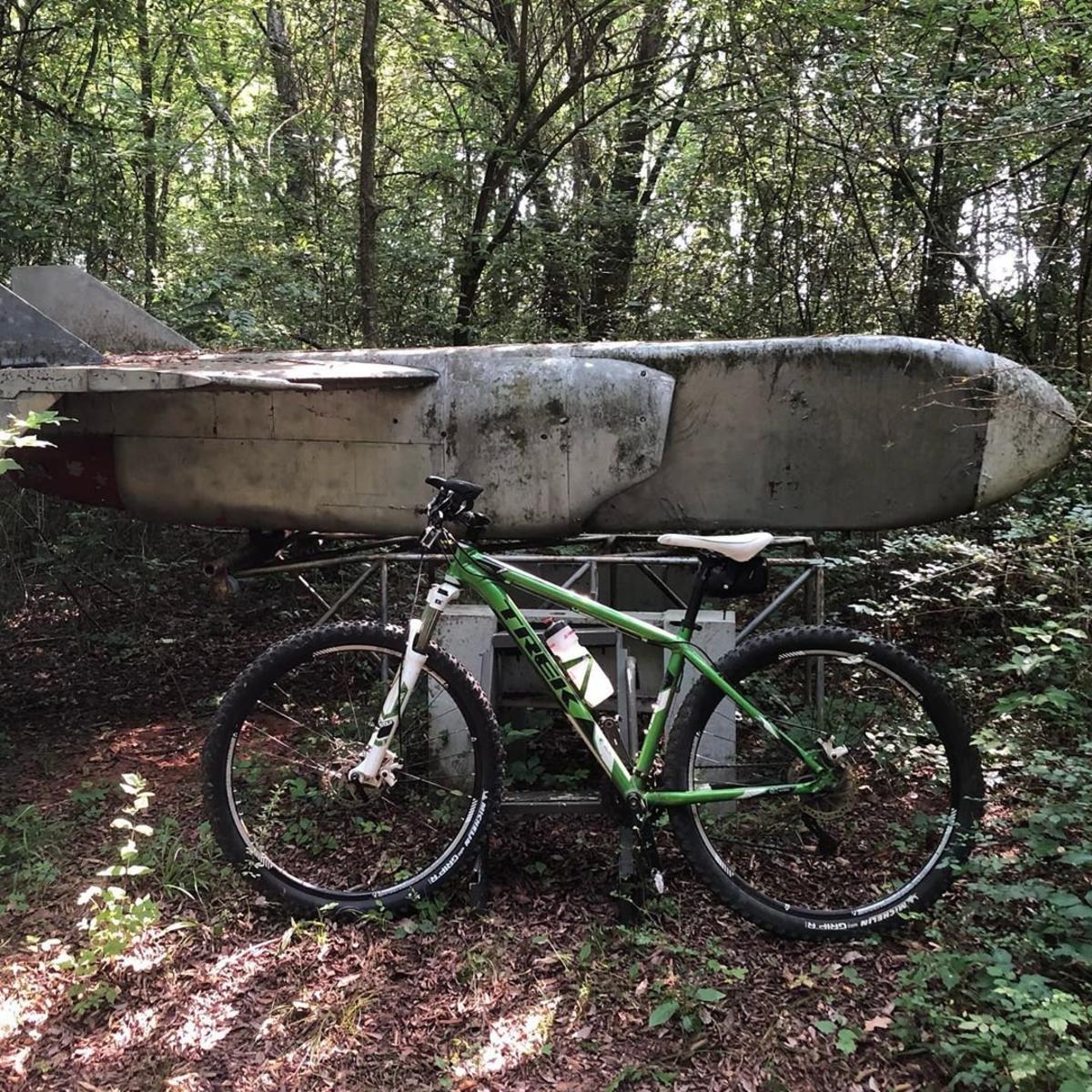 Photo Credit: Dave BhamArtist
The U.S. Space & Rocket Center trails are a 4.2 mile loop located near the RV Camping area of the U.S. Space & Rocket Center.  These trails are 75% singletrack, and rated as Easy/Intermediate.  They were originally developed for the local kids' mountain bike teams races, the National Interscholastic Cycling Association (NICA).  Enjoy riding through a variety of terrain, including a bamboo "forest," and past space-themed yard art everywhere!  The trails also play host to an annual off-road triathlon, the Tri for Ole Glory, put on by Team Rocket Tri every year on/near the Fourth of July.
Wade Mountain Nature Preserve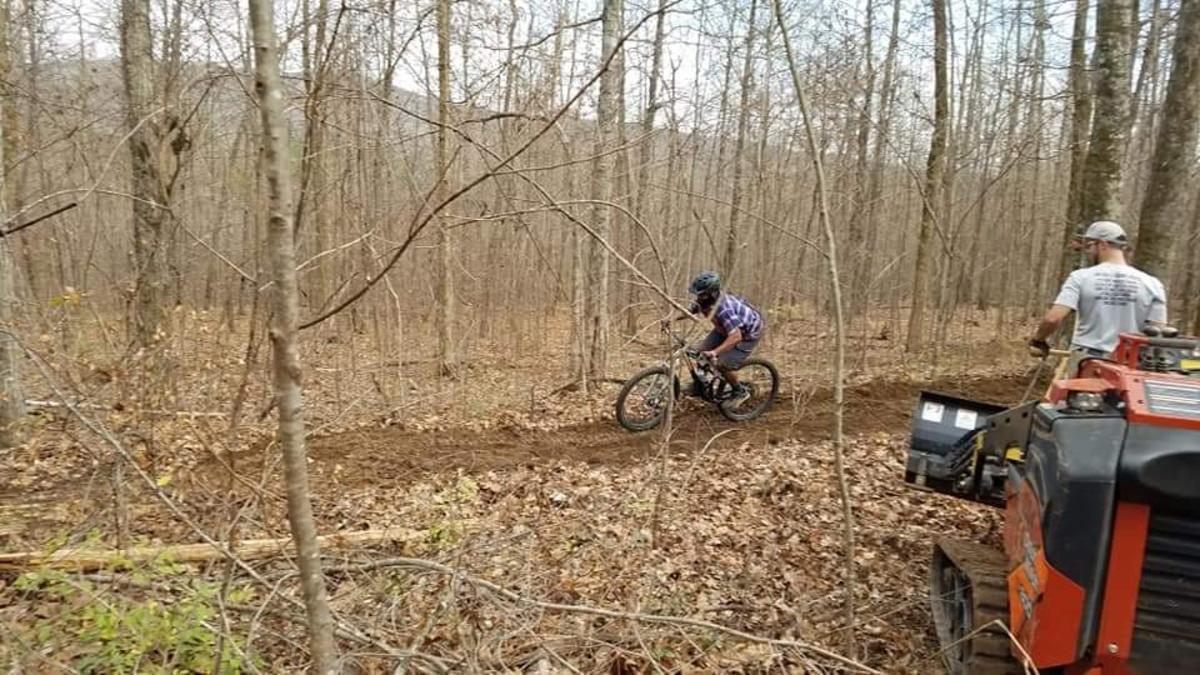 NEW at Wade Mountain is the NICA Trail!  It was built in conjunction with the local school bike teams and Huntsville Area Mountainbike Riders (HAMR – formerly SORBA-Huntsville). This 1.3 mile trail can be accessed from Wade Mountain's Fleming Trailhead and was designed specifically for mountain bike training. Future trails in this area will include a variety of mountain bike training features.  The rest of the trail system consists of approximately 11 miles of single-track climbs, crisscrossing the upper plateau.  You can bike past Civil War fortifications and catch the view from the top.  Leaving from the trailhead on Spragins Hollow Road, the initial climb up Devil's Racetrack trail is about 200 feet in elevation and moderate in difficulty.  Once at the top, the trails branch off, so taking a map with you is a must.  This trail frequently experiences fallen trees, washouts and has very rocky sections.  The trail is shared with hikers and horseback riders and is free to use.  Donations to the Land Trust of North Alabama are appreciated and to make it easy there's a box at the trailhead.  PDF map of the Wade Mountain Preserve trails via the Land Trust.
Chapman Mountain Nature Preserve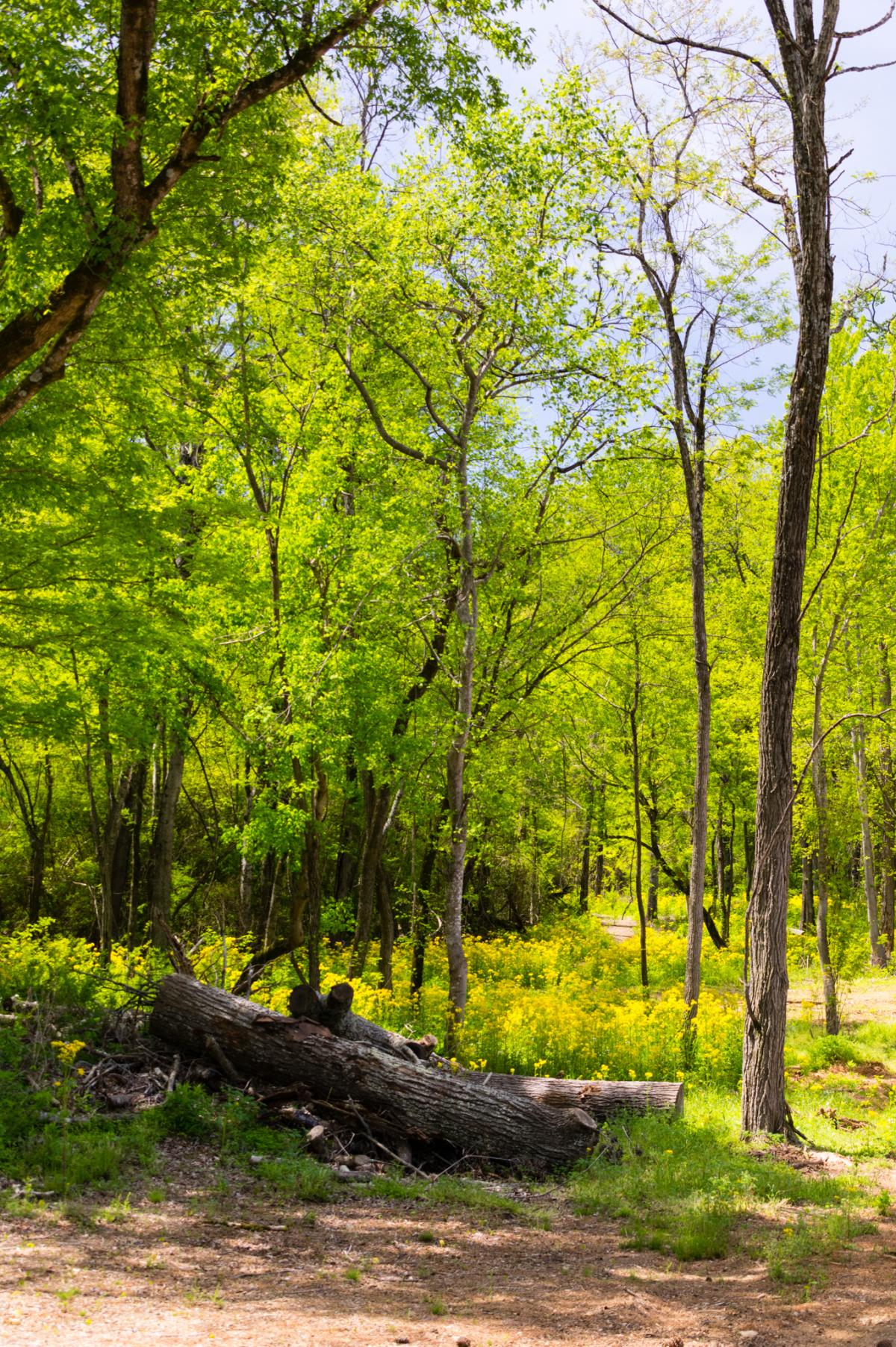 Chapman Mountain Nature Preserve is a ~650 acre property located just to the east of Huntsville on HWY 72. While we have plans for 10 miles of trails, a little over 3 miles are currently open and ready to explore. These trails are open to hikers, mountain bikers and horseback riders.  https://www.landtrustnal.org/properties/chapman-mountain-preserve/
Redstone Arsenal Trails
 35 trails, totaling approximately 30 miles, plus a 7 mile long Greenway, span across Madkin and Weeden mountains inside the gates of Redstone Arsenal.  The trails range in difficulty from easy Green to Black trails, and have new signage with new military themed names to help riders get around.  Anyone who is not affiliated with Redstone can obtain an installation access badge after passing a background check at the Gate 9 Visitors Center. That badge will allow the general public access to recreational and various Family and MWR activities on post, including these mountain biking trails.
Hays Nature Preserve
Heading away from the mountains, the City of Huntsville's Hays Nature Preserve offers many miles of mostly double track trails and easy, casual riding that is friendly for riders of all skills and ages.  All the trails are shared with hikers, and some of the trails are shared with horseback riders.  Trails are free to use.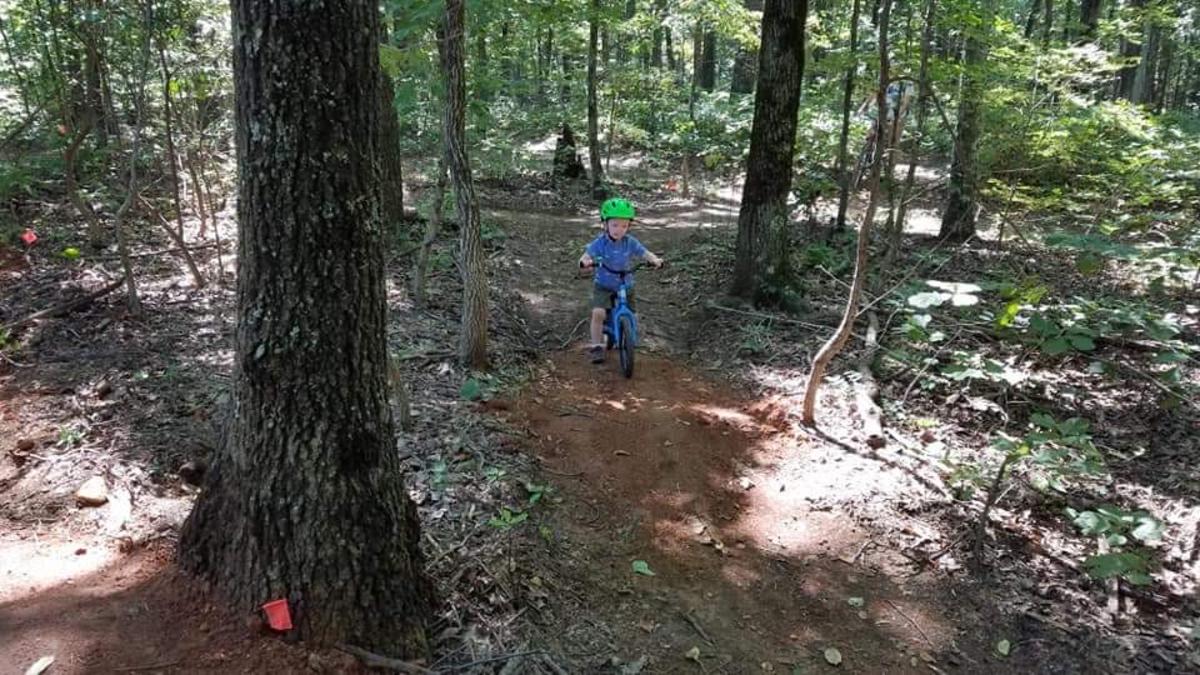 For more information on any of these trails, including open/closed status due to weather conditions and maintenance, and more trail systems in the Huntsville area, check out Trailforks: https://www.trailforks.com, and the Huntsville Area Mountainbike Riders (formerly SORBA-Huntsville): www.hamrhsv.com.  HAMR hosts group rides on Mondays, kids' rides on Tuesdays during the NICA off-season, and new group rides on Saturdays, weather permitting, and trail work days two times a month during the fall/winter months.  During the summer, HAMR also hosts an eight week long Time Trials series for its members on Monte Sano, and schedules annual trips and clinics for both trail building and mountain biking.