To those who haven't been on a bicycle recently, exploring Huntsville usually implies a trip in a car. However, in reality, so much of the city can be accessed by bicycle, and the trip itself can be as much, or more, fun than the destination.  
In Rory Stewart's book The Places In Between, he walks the former route of the Silk Road across Afghanistan, relying on the hospitality of strangers to complete his journey and embracing the unique sites. It is the places in between that, like Stewart, I espouse.  
The destinations you didn't even know about at the onset. The ones you find along the way, the ones that find you, and perhaps the ones that help you find a little bit more about yourself - those are the ones to seek and a bicycle can help get you there. It's about the journey, not necessarily the destination.
Biking in Downtown Huntsville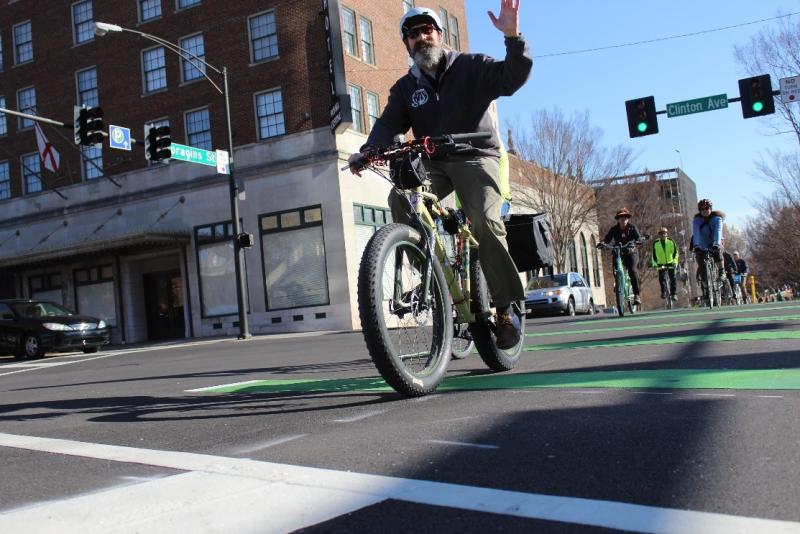 Just as others offered safe passage for Stewart, the City of Huntsville has done so for cyclists, with slower speed limits, natural traffic calming of narrow streets and increasing bicycle infrastructure in and around downtown.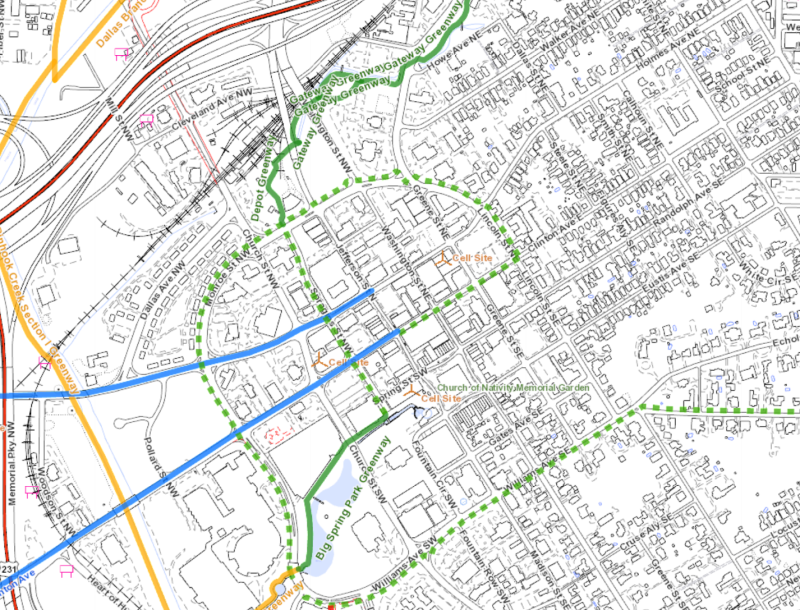 Huntsville boasts Alabama's first cycle track, a dedicated, two-way, curb-separated bicycle path that connects Big Spring Park to the Roundhouse and Gateway Greenway. Dedicated bicycle lanes connect downtown to Campus No. 805 and Stovehouse.  
Bruce Weddendorf, co-owner at the Campus No. 805 brewery, Straight to Ale, said it best: "Riding a bicycle is just fun. It never fails. When you see a person who gets on a bicycle after a long time, they cannot help but smile."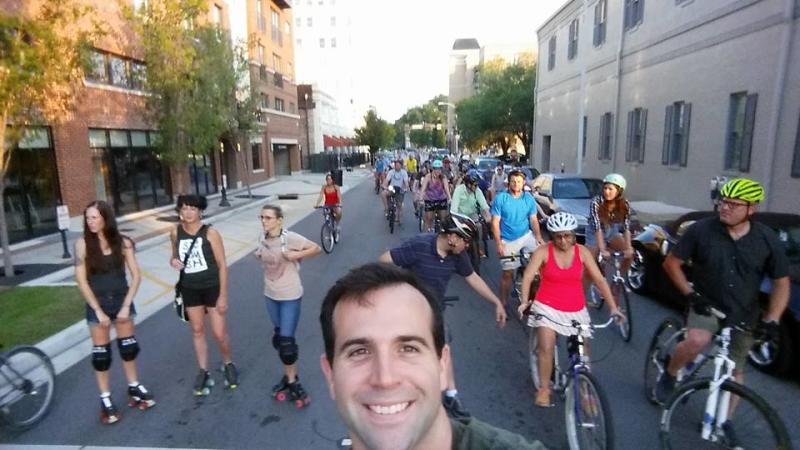 Photo: Bikes and Brews in Downtown Huntsville
Cycling, like walking, allows you to take in the world at human speeds, to enjoy the little things, to see detail, to stop on a whim, and it's just fun! Social cycling activities such as Bikes & Brews, Tweed Ride, and the Mayor's Bike Ride share the fun with others.
Huntsville's downtown is filled with nuanced treasures waiting to be discovered. On a bicycle or walking, you can discover the back alleyways, hidden parks, historic monuments, art installations, or even commune with nature.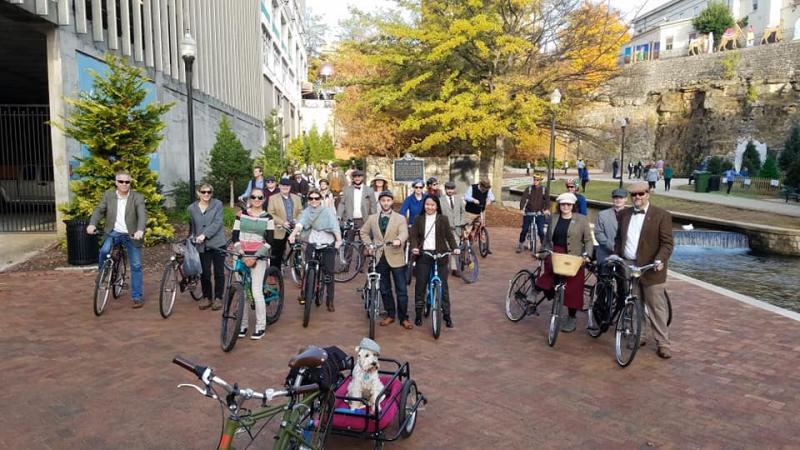 Photo: Tweed Ride in Huntsville
A bicycle is the perfect mode of transportation that lets you cover significant ground without missing the details. Downtown Huntsville is so accessible on a bicycle. In 10 minutes you can easily cover a couple of miles. When looking at an easy 15-20 minute riding radius from the downtown courthouse square, it often surprises people how much of the city is accessible.
Explore More of Huntsville on Bike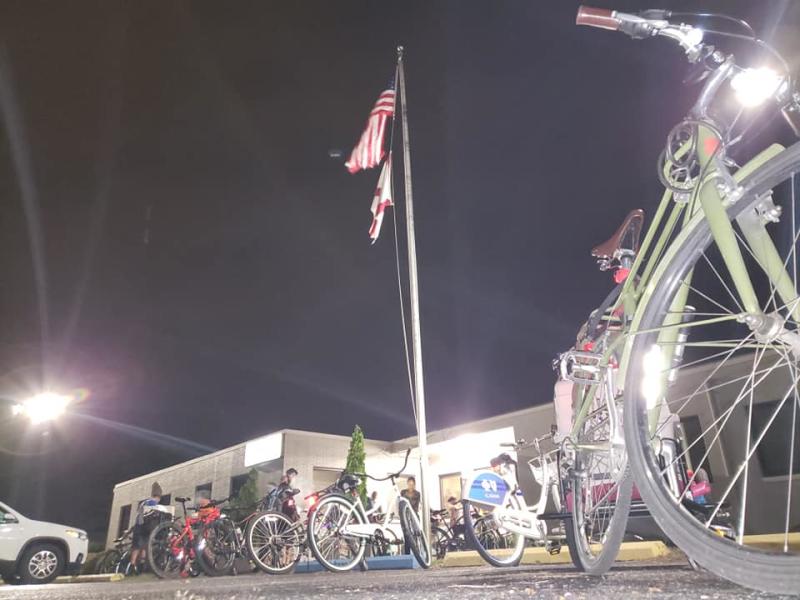 Photo: Bikes at U.S. Veteran's Museum 
SOUTH - Near Airport Road, John Hunt Park with its cross country, bicycle facilities and U.S. Veterans Memorial Museum make great excursions.
NORTH - The University of Alabama A&M is in the North, where planning for a new rails-to-trails greenway is currently underway that will connect downtown all the way to the Flint River.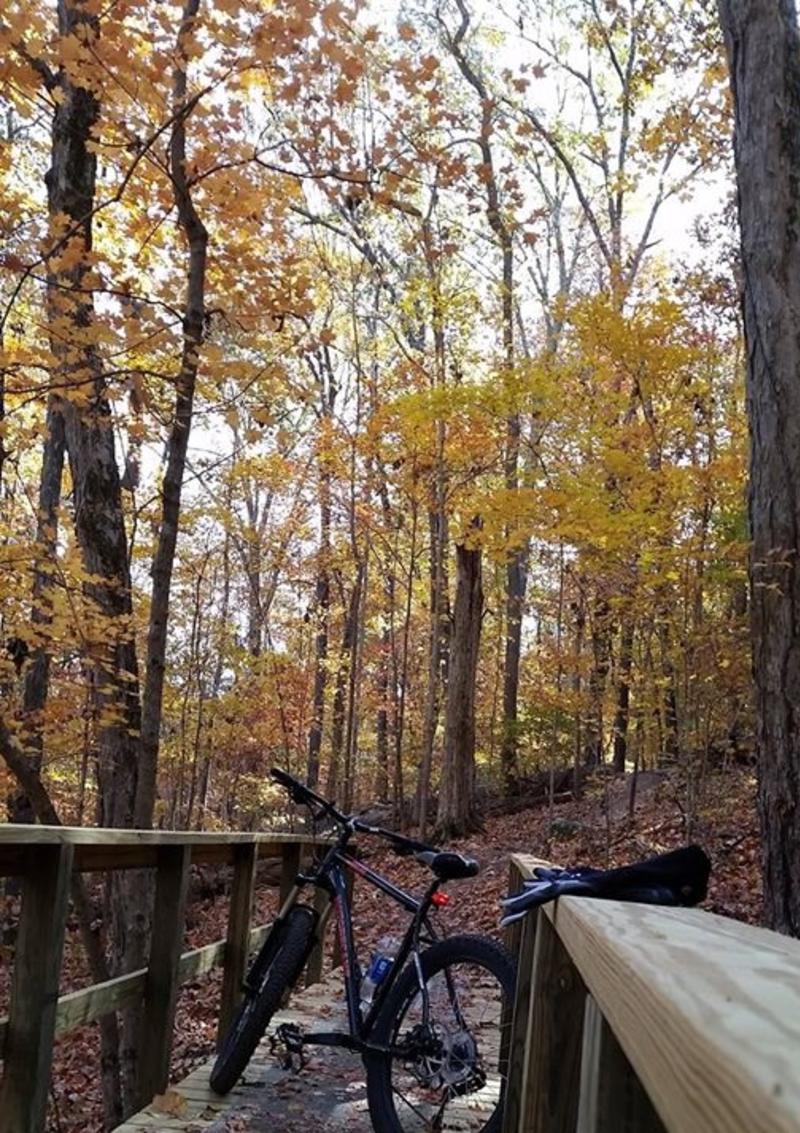 Photo: Monte Sano Mountain Biking Trail 
EAST - Downtown is already nestled at the base of Monte Sano Mountain to the east, which features thousands of acres set aside by both the Alabama State Parks and The Land Trust of North Alabama for recreation. Within a few minutes ride, a mountain biker can enjoy various difficulty level trails and stop for lunch anywhere downtown, including half a dozen breweries.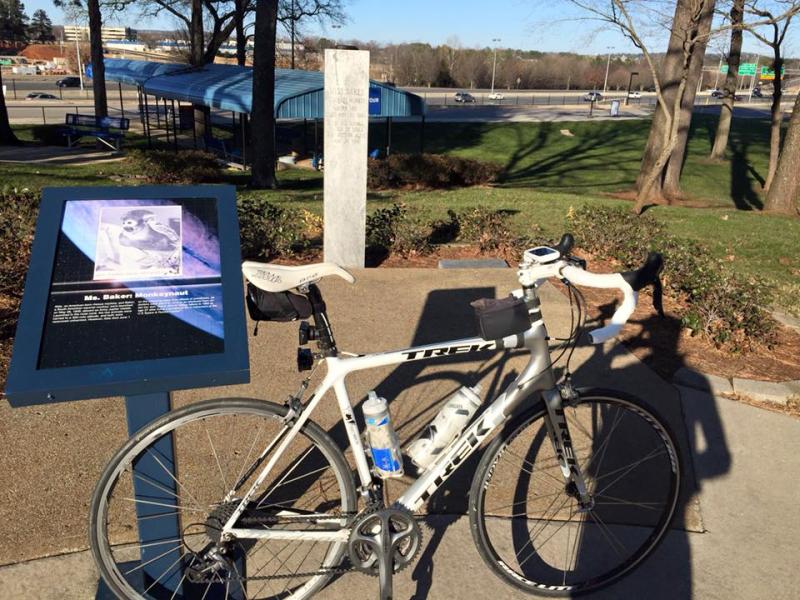 Photo: U.S. Space & Rocket Center Ms. Baker Grave
WEST - To the west, an explosion of development offers access to MidCity, Campus No. 805, Stovehouse, and Lowe Mill A&E, where mix-use residential, art, entertainment, drinking, and dining can be found and complement the accessible Huntsville anchors, the U.S. Space and Rocket Center, Huntsville Botanical Garden, and the University of Alabama in Huntsville.
 So get on a bike (in Huntsville or otherwise), and enjoy!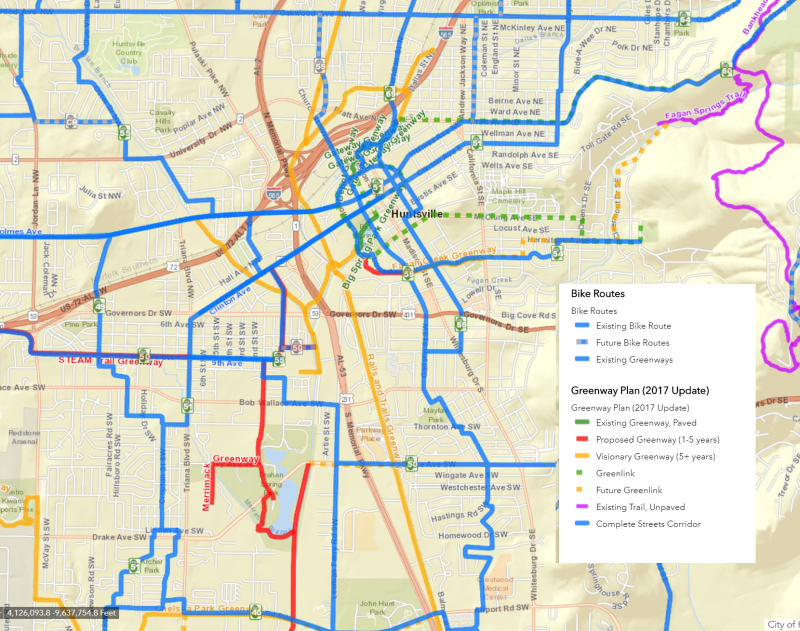 Photo Credit for header image: Huntsville City