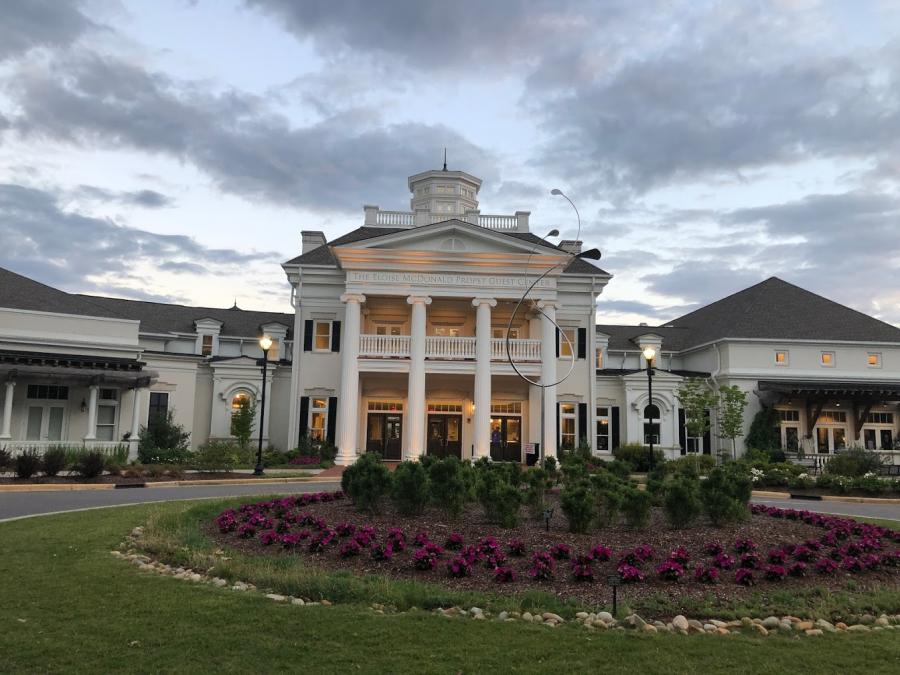 Even during the long days of summer, the sun eventually sets behind the horizon. The precious hours between clocking out at work and crawling into bed can be spent exploring outdoor trails, enjoying a drink with friends, or spending time with family. But if you're looking for something new to break up routine, Huntsville has especially fun after-hours attractions that make any workday feel like the weekend. Whether you're into delicious food, art, stunning views, or music, there's something for everyone to enjoy as the sunset takes over the skies.
Here are a few after-hours events that we suggest you try this summer!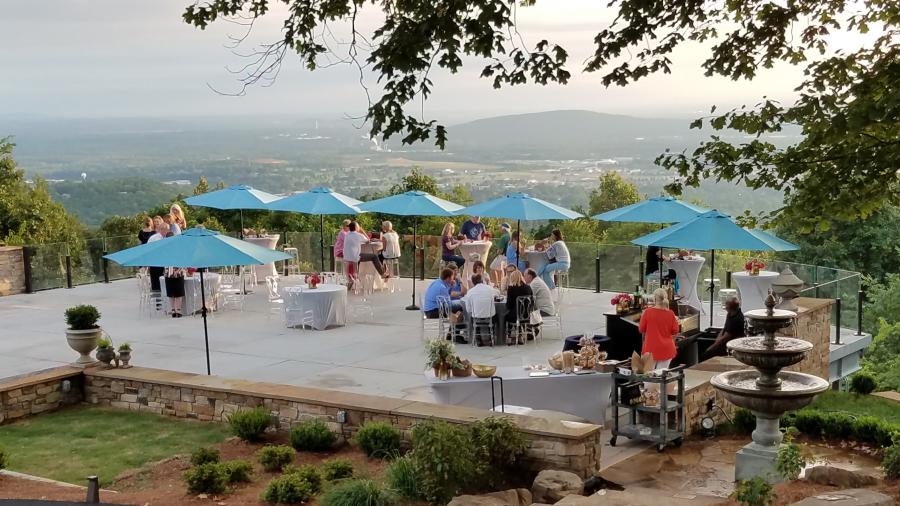 Wednesday Nights
Burritt on the Mountain boasts one of the best and most beautiful views in Huntsville. Every Wednesday a full-service bar and foods for purchase from a gourmet market complement the scenery below.
The View has been a part of Burritt's landscape for some time now. A 3,000-square-foot overlook, it's encircled by a see-through barrier that provides a close look at the treetops and mountains in the distance. You'll have a front-row seat to Huntsville's colorful sunsets.
When you go, be aware that the event accepts credit cards only and all tables are maxed out at eight people. Various social distancing protocols are also in place to make the experience as safe and enjoyable as possible.
Address: 3101 Burritt Drive SE Huntsville, AL 35801
Time: 5 P.M. to 8 P.M.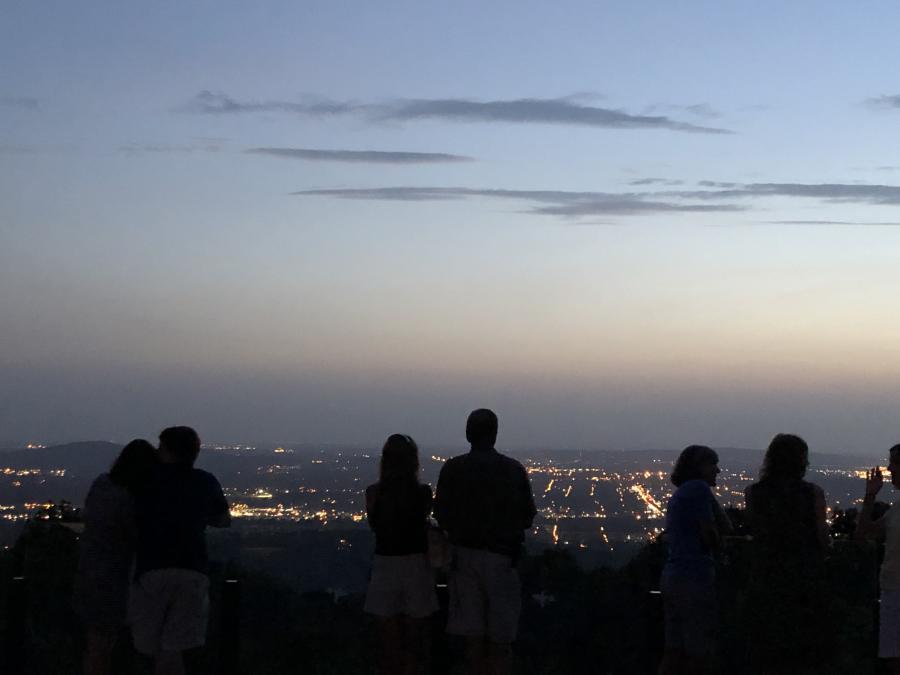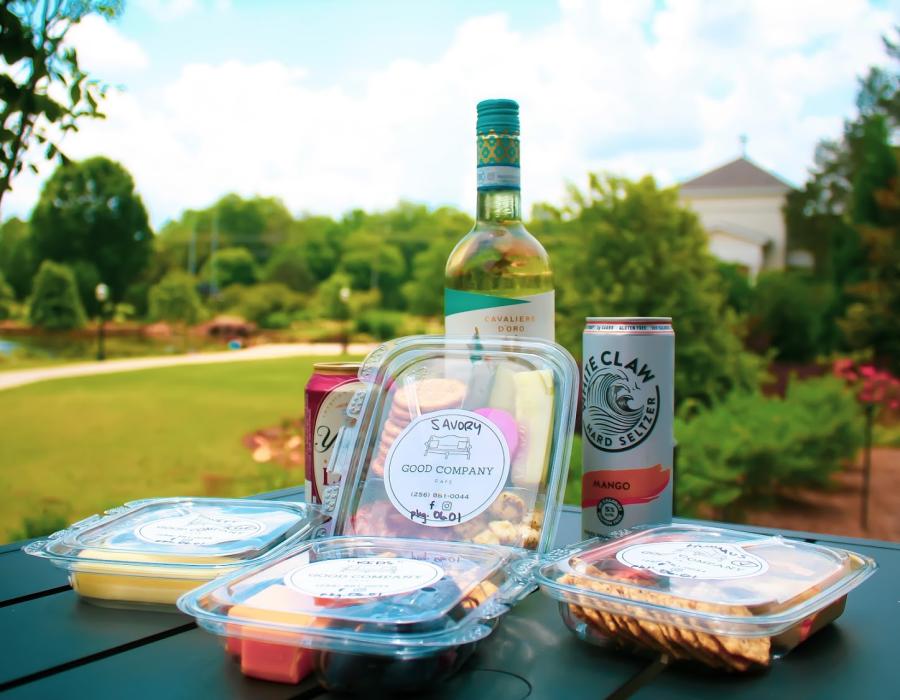 Wednesday Nights
Admire the hues of blue, orange, pink, and purple in the clouds as dusk takes over at the Huntsville Botanical Garden. From 5 P.M. to 8 P.M. on Wednesday evenings, guests are invited to experience the flora and fauna that live on the garden's 112 acres while eating a variety of treats, sipping on drinks, and listening to live music.
It's a new way to appreciate the landscape and serves as the perfect "wind-down" after a stressful day at work. Tune out the world of emails, phone calls, and copy machines and tune in to birds singing, breezes blowing, and soft sunlight creeping behind the trees.
The Garden suggests bringing your own blanket or lawn chair for extra comfort. As far as food goes, local Good Company Café will provide charcuterie boxes for purchase and a beverage bar offering beer, wine, soda, and water will be on hand. (Note that there are no cash transactions at the bar.)
Remember to purchase your tickets ahead of time online at https://hsvbg.org/tickets/.
Address: 4747 Bob Wallace Ave. SW
Time: 5 P.M. to 8 P.M.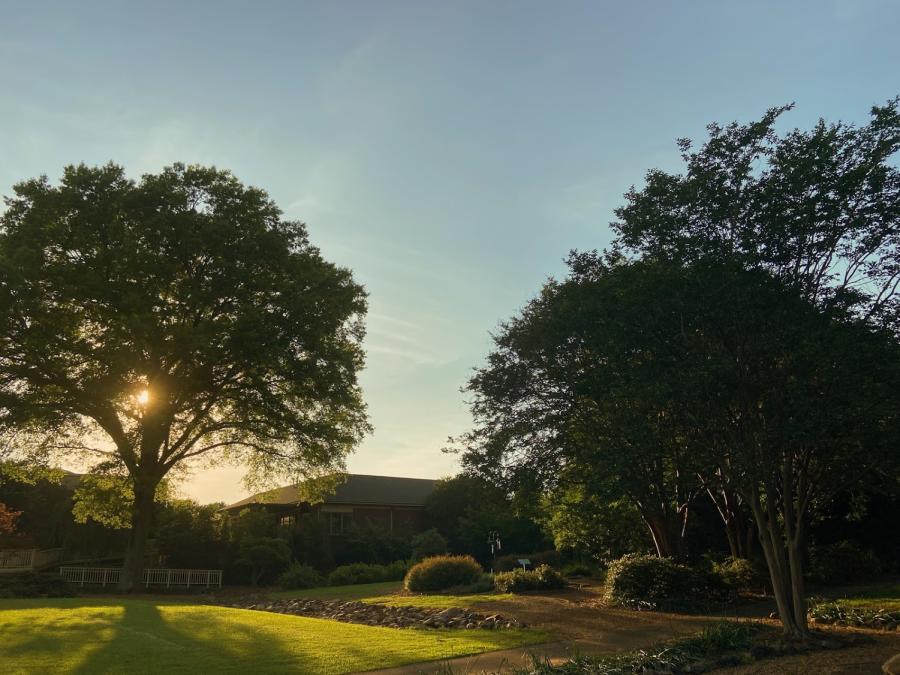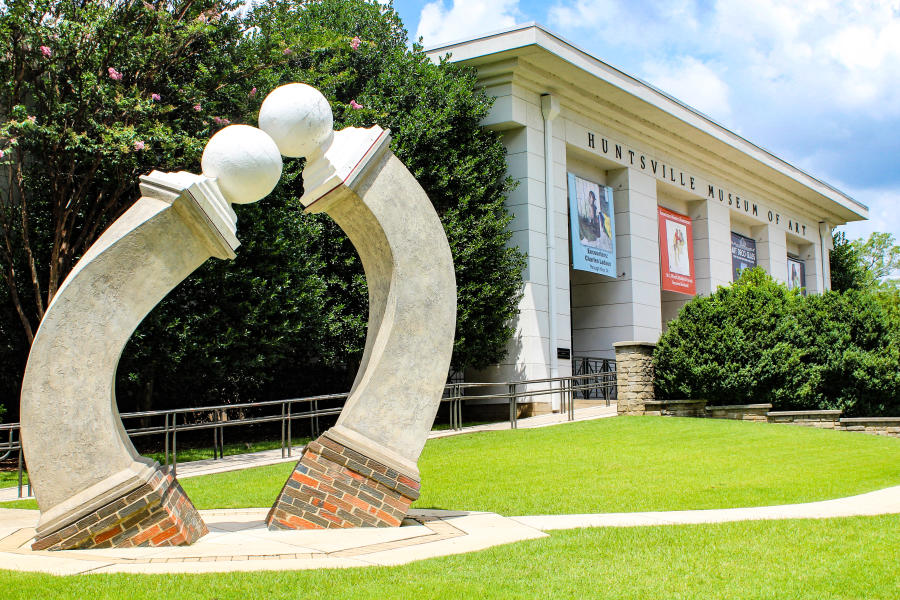 Thursday Nights
Take in a rush of culture and creativity at the Huntsville Museum of Art's "$5 After 5 P.M." event on Thursday evenings. Lasting from 5 P.M to 8 P.M., guests are welcomed inside to peruse works of art, sip on wine, and sample various cuisines.
At this event, admission to the museum is only $5 with an optional glass of wine for $5 more. And, to add to the ambiance, live music will be playing. Depending on which Thursday during the month you visit, you may be privy to different options.
On the first Thursday of the month, anyone can take part in docent-led tours at no extra cost. Every third Thursday means a live performance by the Valley Conservatory. The event is positively packed with art, wine, and fun—not to mention a touch of class and relaxation.
After you've enjoyed your evening as an art patron, take a walk to Pane e Vino nearby to get a special menu item by using your museum admission sticker.
Address: 300 Church Street, Huntsville AL 35801
Time: 5 P.M. to 8 P.M.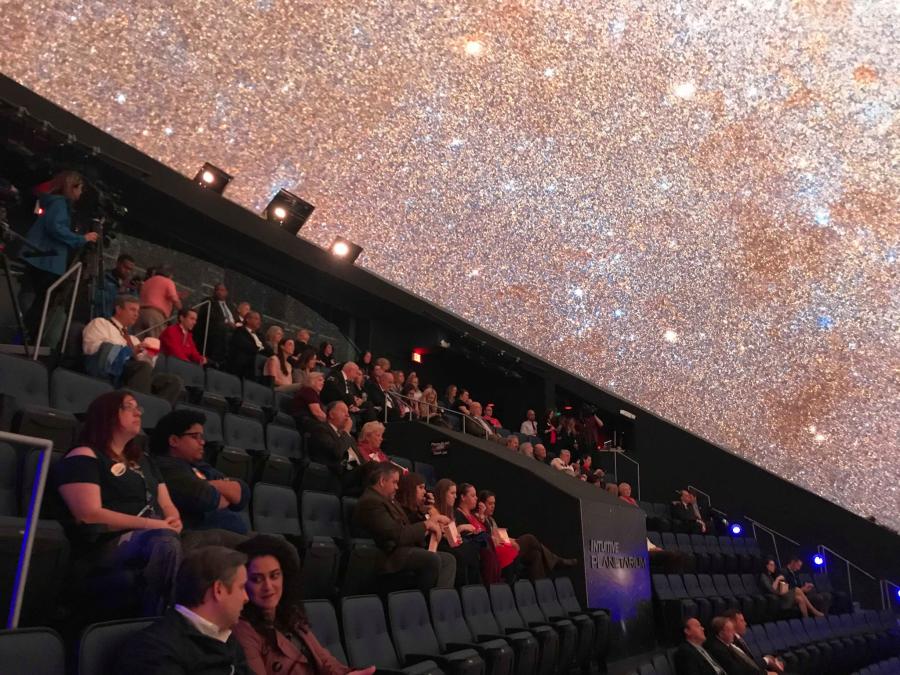 Friday Nights
Friday nights you can navigate your way through what's up in the summer sky in this live, guided tour at the INTUITIVE® Planetarium inside the US Space & Rocket Center. Learn to find stars, constellations, planets, and other far-out objects (such as nebulae and even galaxies) with imagery from telescopes like Hubble. Take your newly acquired knowledge, and explore the night sky from your own backyard.
Address: 1 Tranquility Base, Huntsville, AL 35805
Time: 5 P.M. to 8 P.M.
What other after-hours events would you suggest? Are there any we need to include? Let us know in the comments!