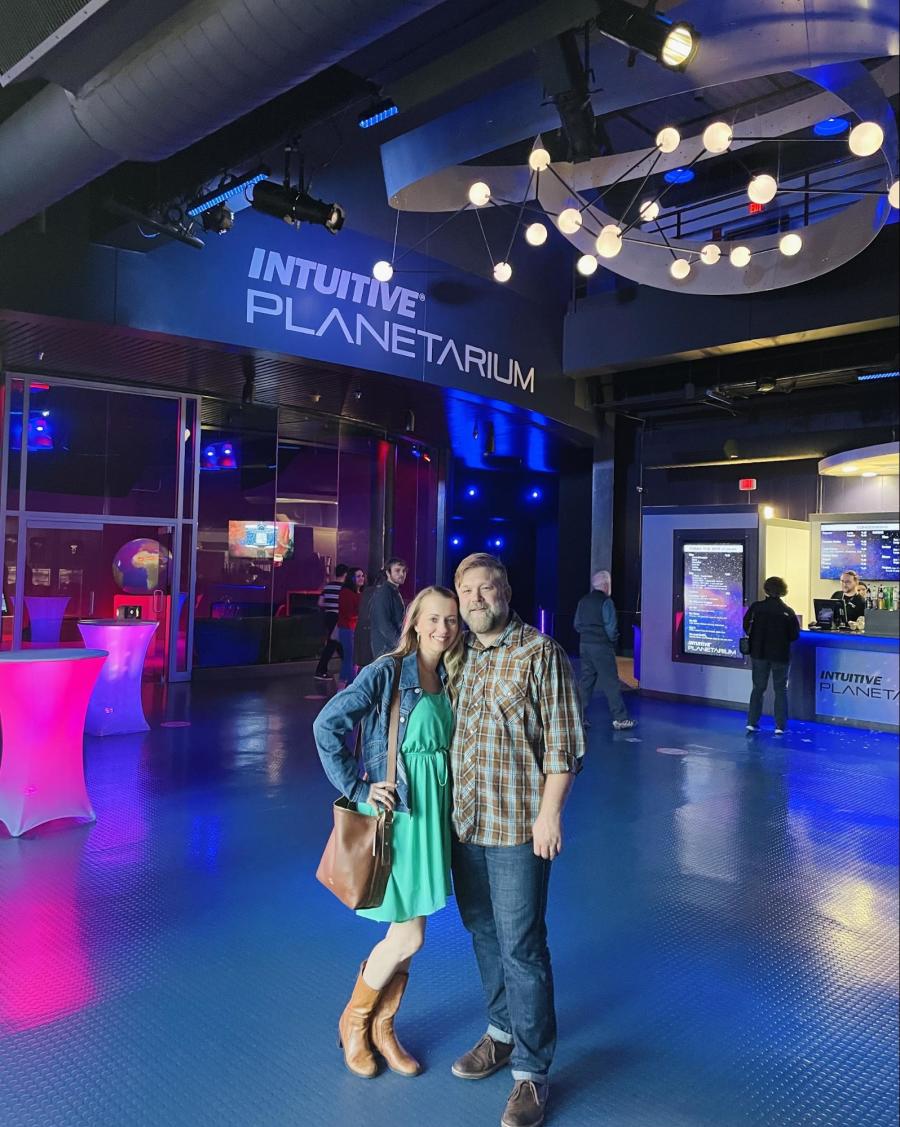 Shannon and Cyle here with another installment of "A budget-friendly date night in Huntsville". We're headed to the U.S. Space and Rocket Center's Cocktails and Cosmos date night that'll have you gazing upward and leave you in awe of our corner of the Milky Way.
Honestly, going to an interactive planetarium exhibit with space-themed cocktails in hand was not our typical go-to date night, but that's what made it so much fun! I'm sure there is a marriage expert somewhere who talks about how doing new things together as a couple is enriching and life-giving.
Cocktails & Cosmos allowed us to experience something new together; we laughed, learned fun facts about astronomy, and enjoyed delicious mixed drinks! Ten out of ten! We recommend it!
What: Cocktails & Cosmos
Where: Space and Rocket Center / One Tranquility Base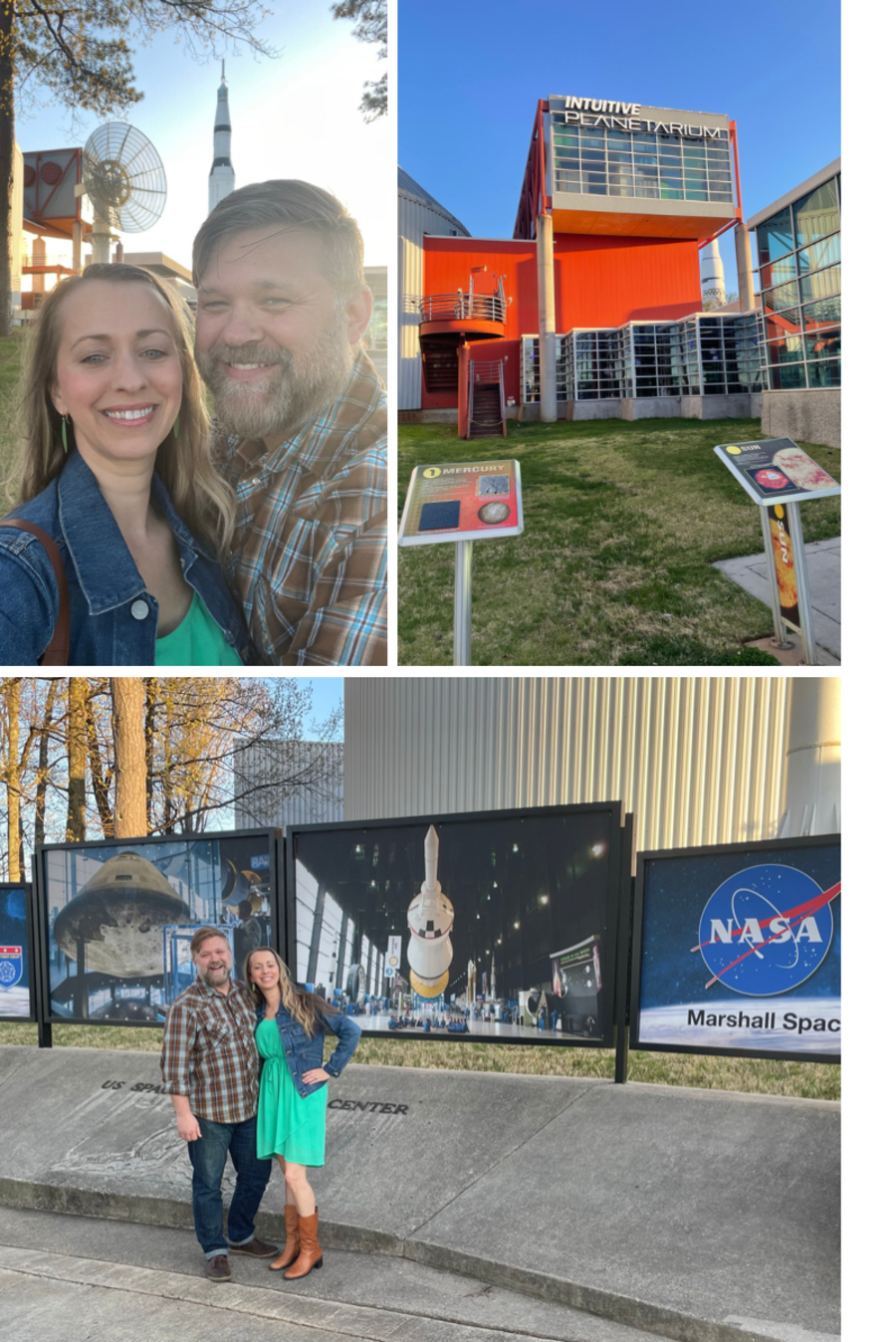 The U.S. Space and Rocket Center hosts Cocktails at their state-of-the-art INTUITIVE® Planetarium every Friday. The thought of attending the Space & Rocket center without the kids for an evening date? (*swoon) Is stargazing ever not romantic?
Here's how it went down for us: We walked in and snapped a few pictures out front because, really, when will we ever go to the Space and Rocket Center without our kids? Getting our tickets was quick and painless, then we went to the planetarium. The foyer was low-lit with standing tables that had filtered light spilling out from underneath as artificial twinkling starlight glimmered on the dark walls. The show hosts were dressed in lab jackets and conversing while the concession stand served space-themed cocktails. I ordered the Superluminal - a rum, lemonade, and ginger ale drink with mint garnish. My husband ordered the Supernova Type II, which was essentially an amaretto-vanilla milkshake featuring Jack Daniels. Both drinks were fun and delicious. We found a table to park our drinks and talk for a minute before walking into the show. 
We found a seat and enjoyed the pre-show trivia questions upon entering the planetarium. It was fun spurting out answers with other guests and surprising my husband with my significant (lack of) astronomical wisdom.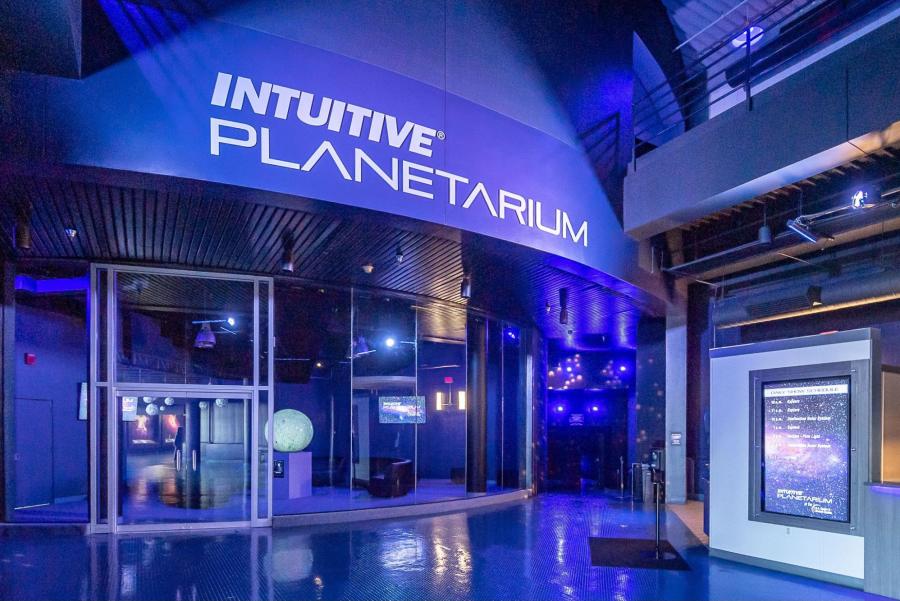 The Space and Rocket Center's INTUITIVE® Planetarium is an 8k digital dome converted from a former full-sized IMAX theater, and it is glorious! I had never stepped foot inside a planetarium before, but I was impressed. Shannon has been to many, and he said Huntsville's gem was his favorite so far. Opened in 2019, it's the only planetarium of its kind in the Southeast USA. Designed to showcase a high definition detail of the seasonal sky outside, the view of the stars engulfed us - it was absolutely immersive.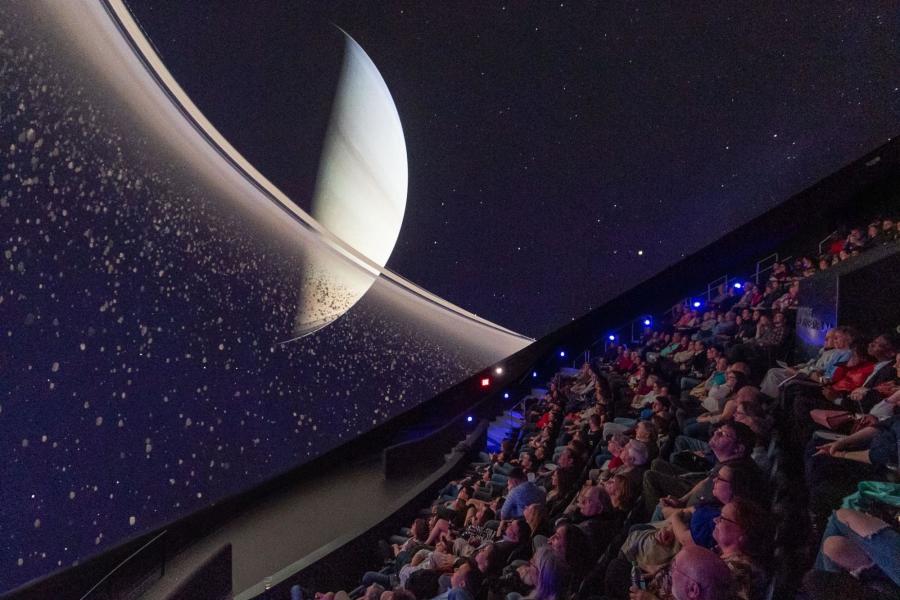 Each program is designed in-house by the expert staff at the Space and Rocket Center, and every week is a unique experience. Moving from constellation to constellation, the experts detailed the location of unique astral objects while zooming in on items of particular interest and interspersing their unique nerdy humor. They also supplemented the night sky with beautiful images from Hubble, the Very Large Telescope, and even the first images from the recently launched James Webb telescope. We found ourselves simultaneously entertained, often laughing out loud, and even my science-minded husband learned a few things.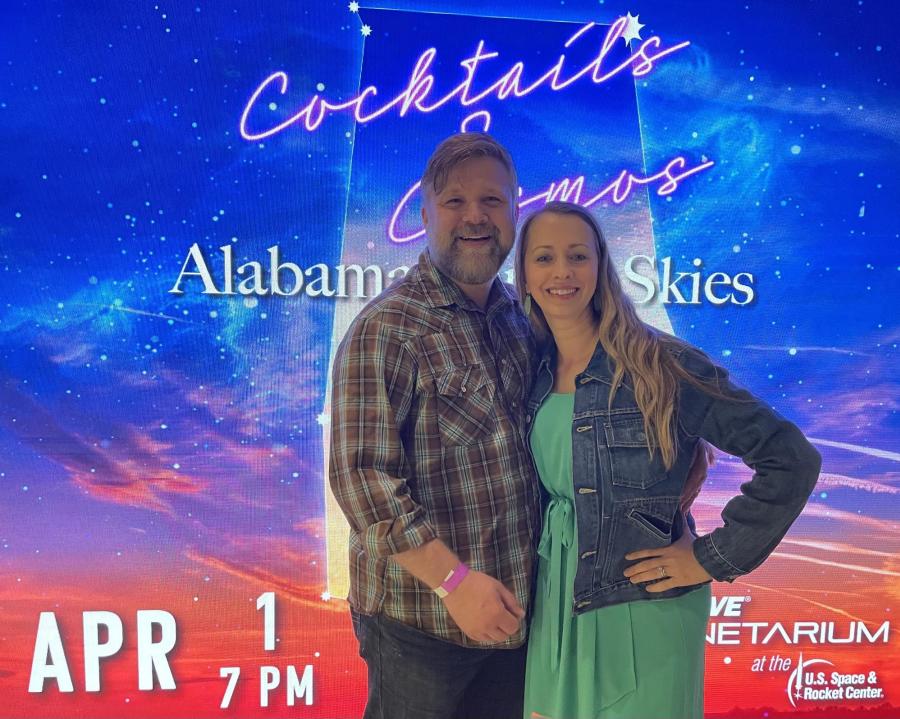 After the hour-plus presentation (which can go longer, depending on the audience's interaction), the experts hung around in the foyer, having fun conversations and answering further questions. A couple can rarely go out on an affordable date and afterward say, "I've never done anything quite like that before!" but Cocktails & Cosmos is one of those opportunities. We loved it and plan on returning soon!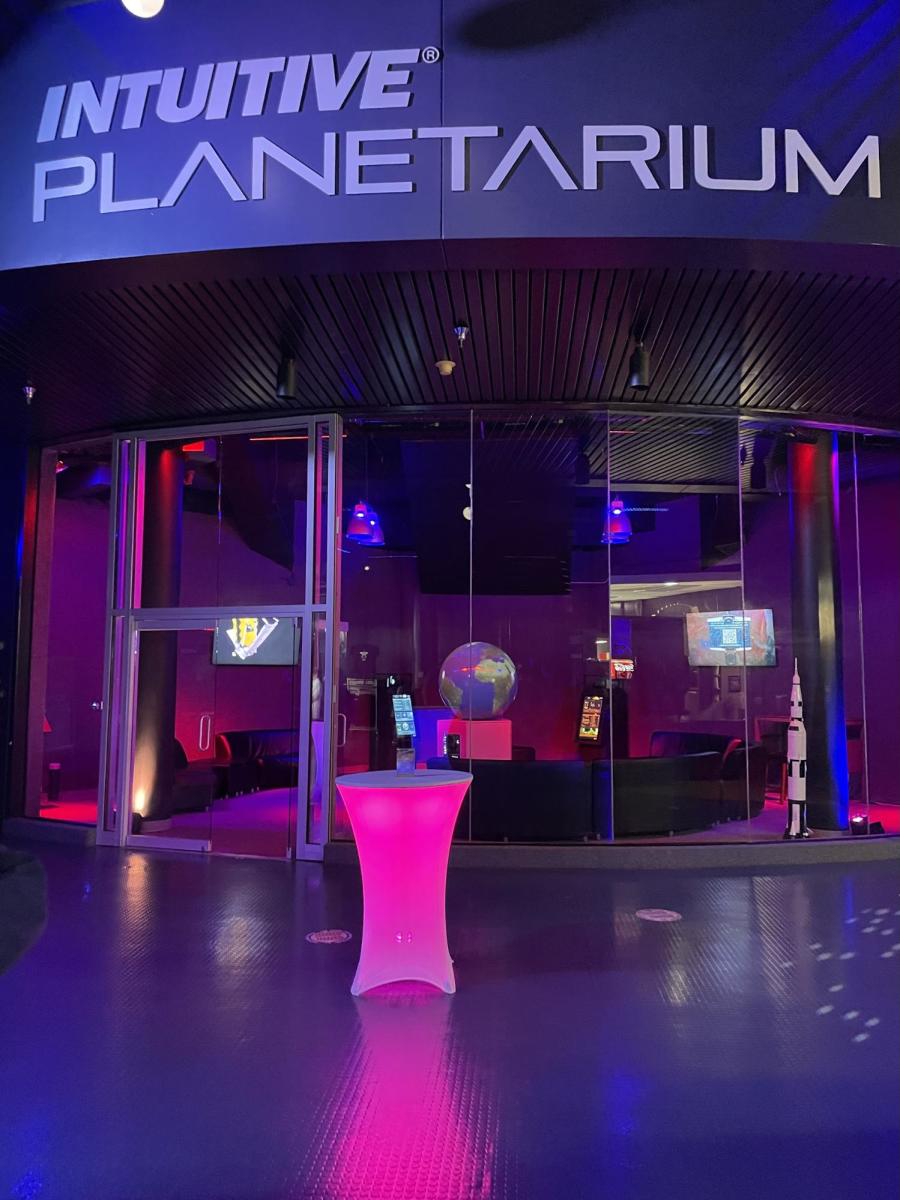 Every Friday night, doors open at 6:15 p.m., and the show begins at 7:00 p.m.
The regular price is $17 for adults and $14 for kids, and member pricing is $12 for adults and children.
You can purchase tickets and view weekly themes online.
This date night will cost you between $50-$60 and includes: 
Entrance fee for two to Cocktails & Cosmos planetarium show at the Space and Rocket Center
Two cosmically created cocktails with fun ingredients and cute names, or snacks and soft drinks
This date night will leave you with a deep appreciation for what we can see in the night sky with our eyes.