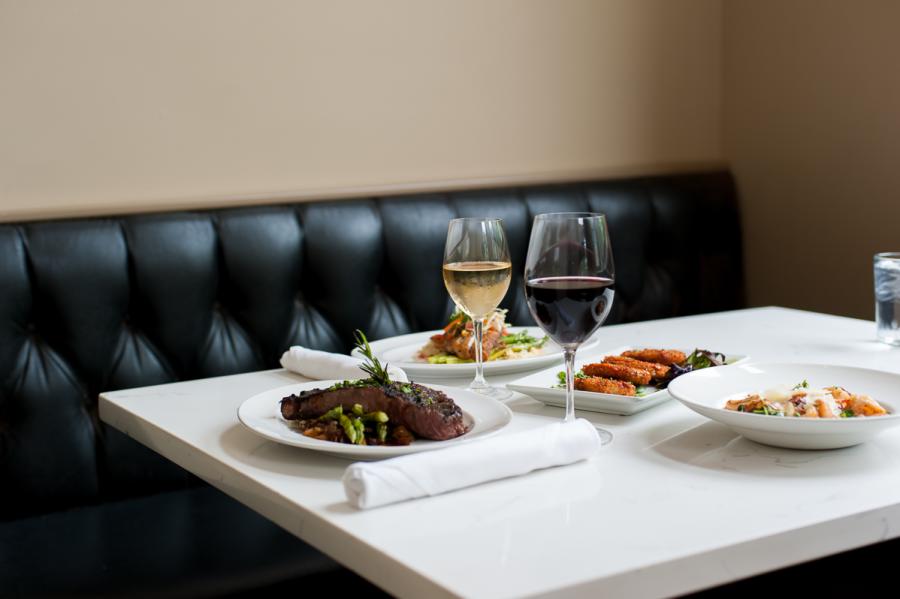 Where to Enjoy Fine Dining in Huntsville & Madison
Every once in a while, it's fun to get dressed up and indulge in some incredible local fare. And if you're in Huntsville or Madison, there are a few places you'll want to visit in order to make the most of your splurge.  Delicious food is one of life's pleasures that the Rocket City has fully embraced and we have a few suggestions on where you can enjoy a classy meal. Grab your date or your friends and enjoy some of our favorite fine dining locales.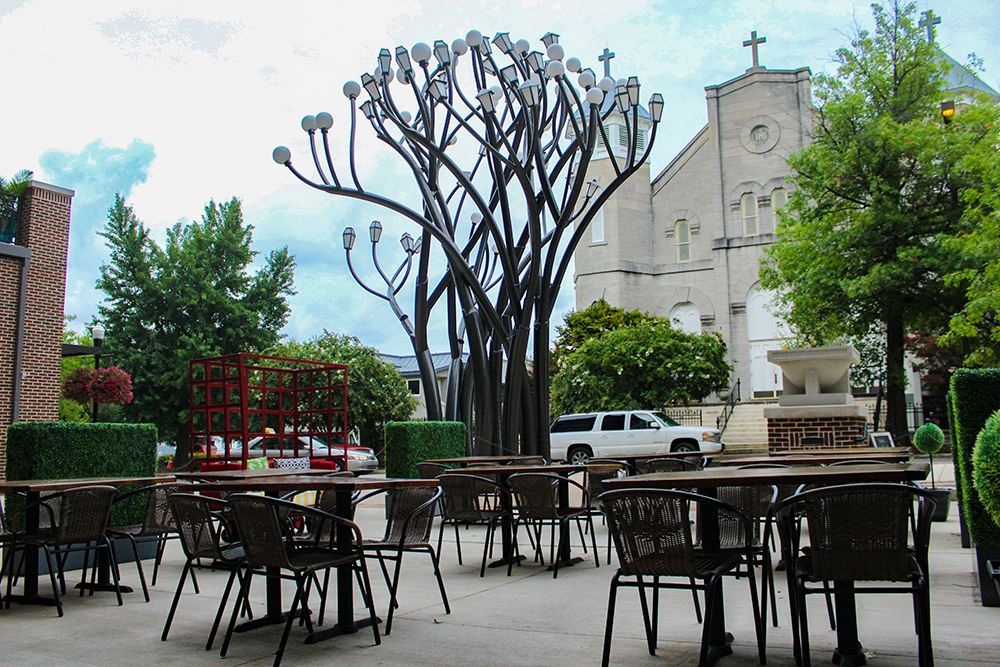 Credit: Haley Clemons
If you're looking for fresh, seasonal dishes with an unmatched presentation, look no further than Purveyor in Downtown Huntsville.
From the moment you enter, you'll instantly notice the upscale—yet relaxing—atmosphere. Cozy booths line the brick walls with each table perfectly prepared for guests' drink and appetizer selections. Everyone from the staff greets you with a friendly smile and servers take the time to help you discover the perfect wine or cocktail to pair with your entrée.
The menu changes to include in-season offerings so you're always sure to experience something new and exciting with each visit. During Huntsville Restaurant Week, Purveyor has some amazing selections to choose from.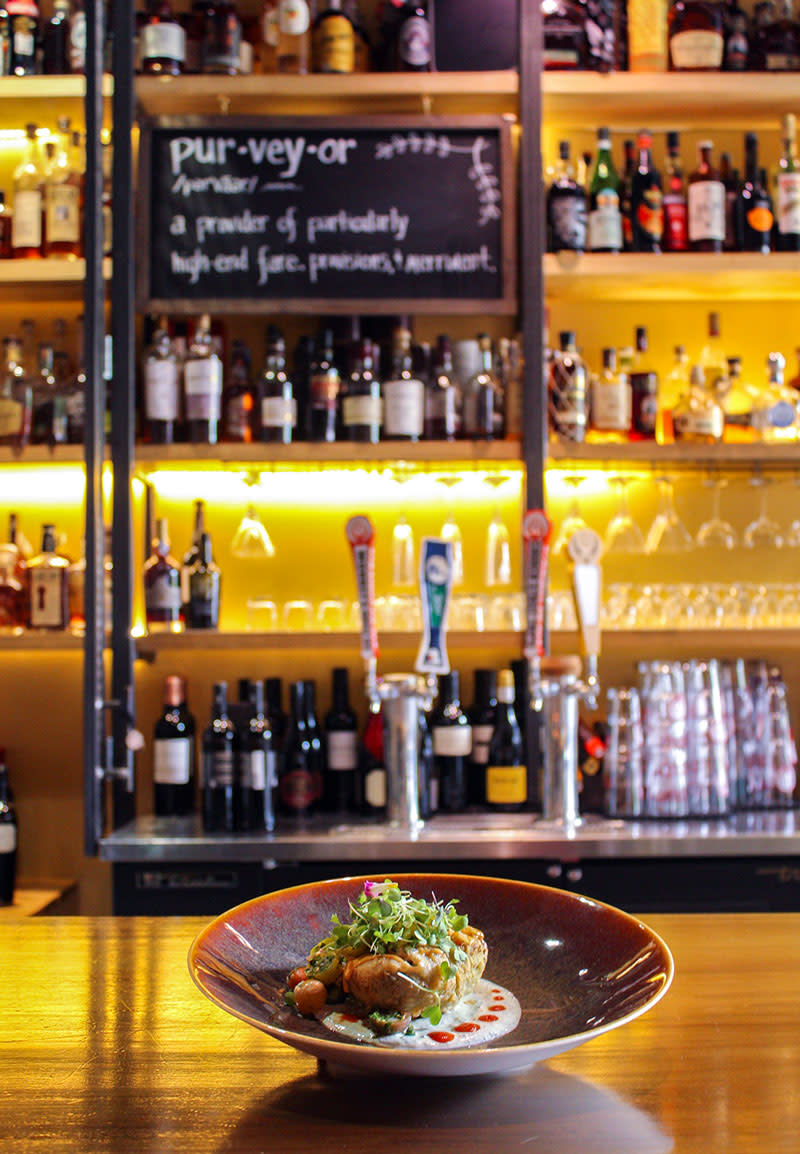 Credit: Haley Clemons
One is a delicious Lobster Fried Avocado dish that features Maine lobster, a four-cheese filling, cilantro crema, and heirloom pico de gallo! Before you taste it, you'll see creamy avocado spill into your fork along with savory lobster and melted cheeses. The flavors work together perfectly and create an experience you won't find anywhere else in the city.
On warm nights, take your meal outside under the glow of the "Light Tree" sculpture that has become an icon of The Avenue.
Purveyor is a destination where elegance, innovative flavors, and detailed knowledge of wine and cuisine converge.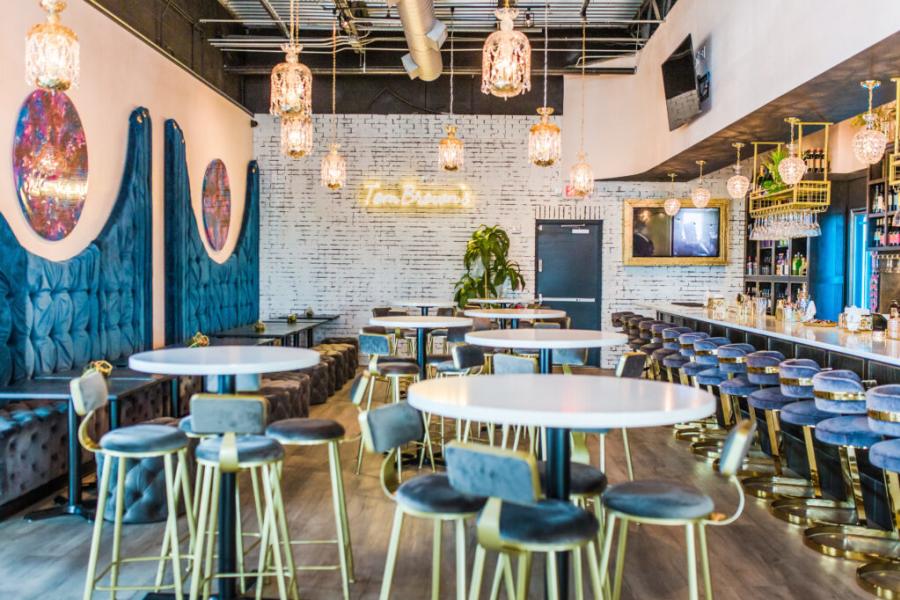 Photography by Whitney Briscoe Photography & All Things Madison 
Tom Brown's Restaurant is a steak and seafood restaurant located in the Shoppes of Madison on Highway 72 near Target as well as in South Huntsville at 9070 Memorial Pkwy SW Suite 210. It's a premium casual restaurant that is filling a niche in Madison for upscale food without any stuffiness. However, the decorations can be described as lux with velvet seats and chandeliers as part of the décor.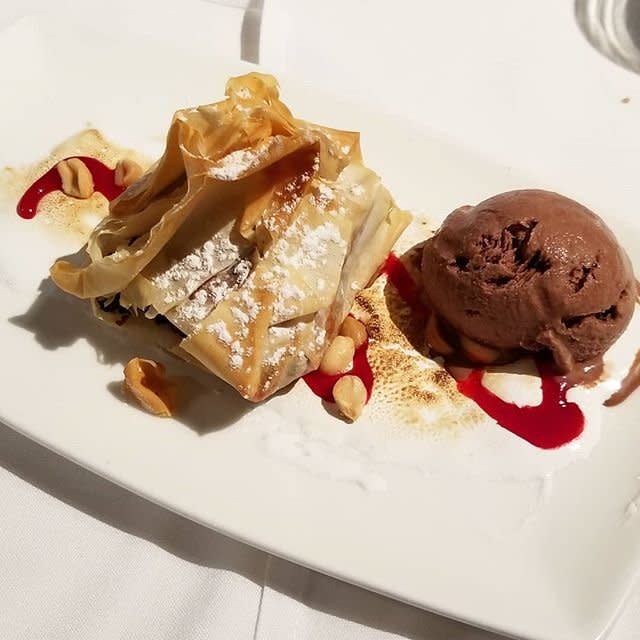 Photo Credit: Rocket City Eats
The Downtown Huntsville Square is home to several local restaurants, including our next pick—Cotton Row.
This fine-dining restaurant is housed in a historic building that was built in 1821, giving it a distinctive ambiance. Chef James Boyce has taken his 20-plus years of experience and merged it with a passion for the city to create incredible American cuisine with "strong Southern influences."
Reservations are recommended due to the high volume of patrons that visit each and every day. Whether you are looking for a delectable brunch, flavorful lunch, or mouthwatering dinner, you'll be pleased with your visit to Cotton Row.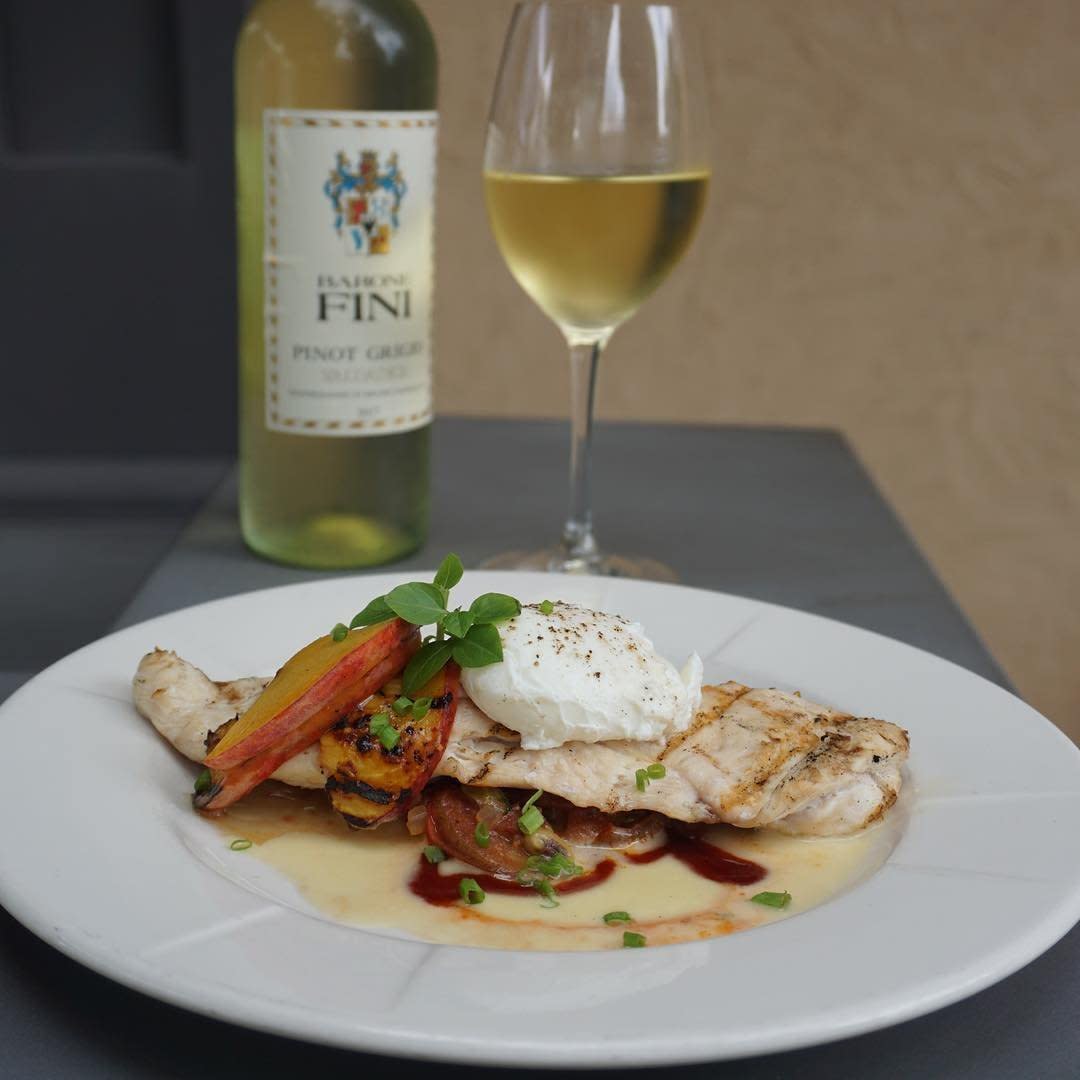 Photo Credit: Rocket City Eats
Available dishes are determined by what's in season and local, making each ingredient the freshest available. You simply can't go wrong with any selection.
Although, the Honey Glazed Smoked Duck Breast with Benton's ham and field greens, charred corn, hen egg, and mushroom bourbon froth is extremely hard to ignore!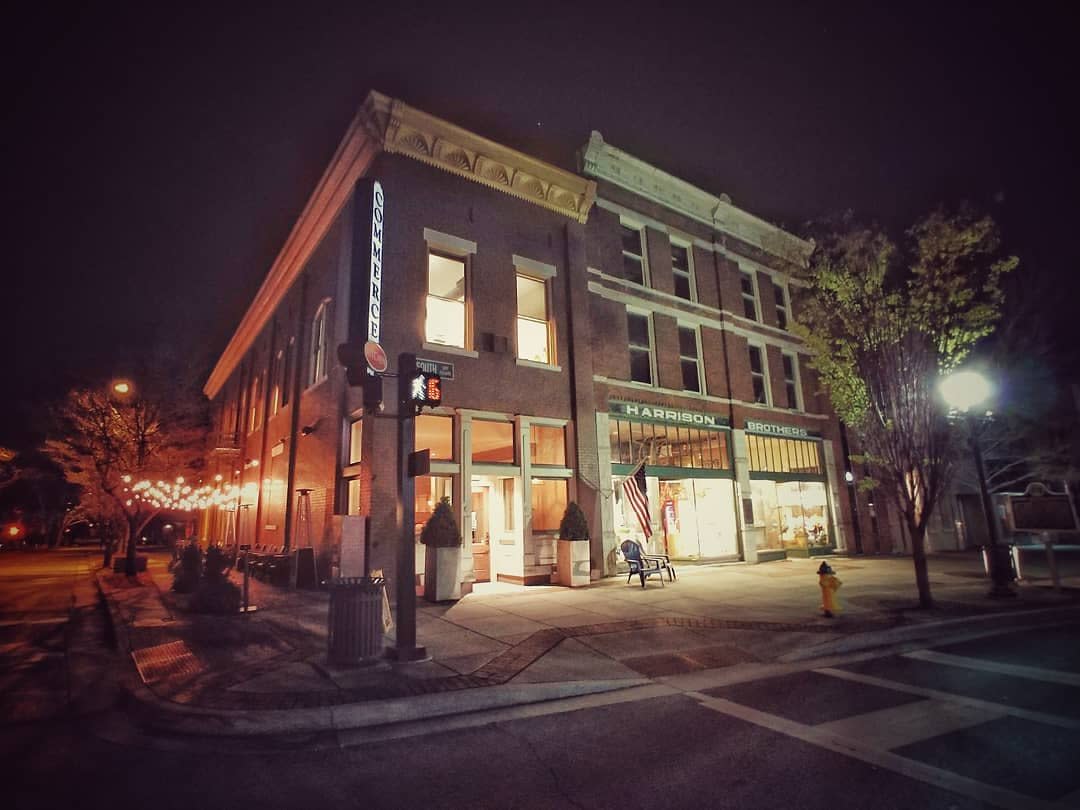 Photo Credit: instagram.com/dlighton
On the opposite corner of Southside Square, you'll find another concept by Chef James Boyce, Commerce Kitchen.
This eatery opened its doors in December 2010 and has since created too many wonderful dishes to count. There's something for everyone in your party—including kids! (There's a dedicated children's menu that features main dishes like fried chicken and desserts like house-made ice cream.)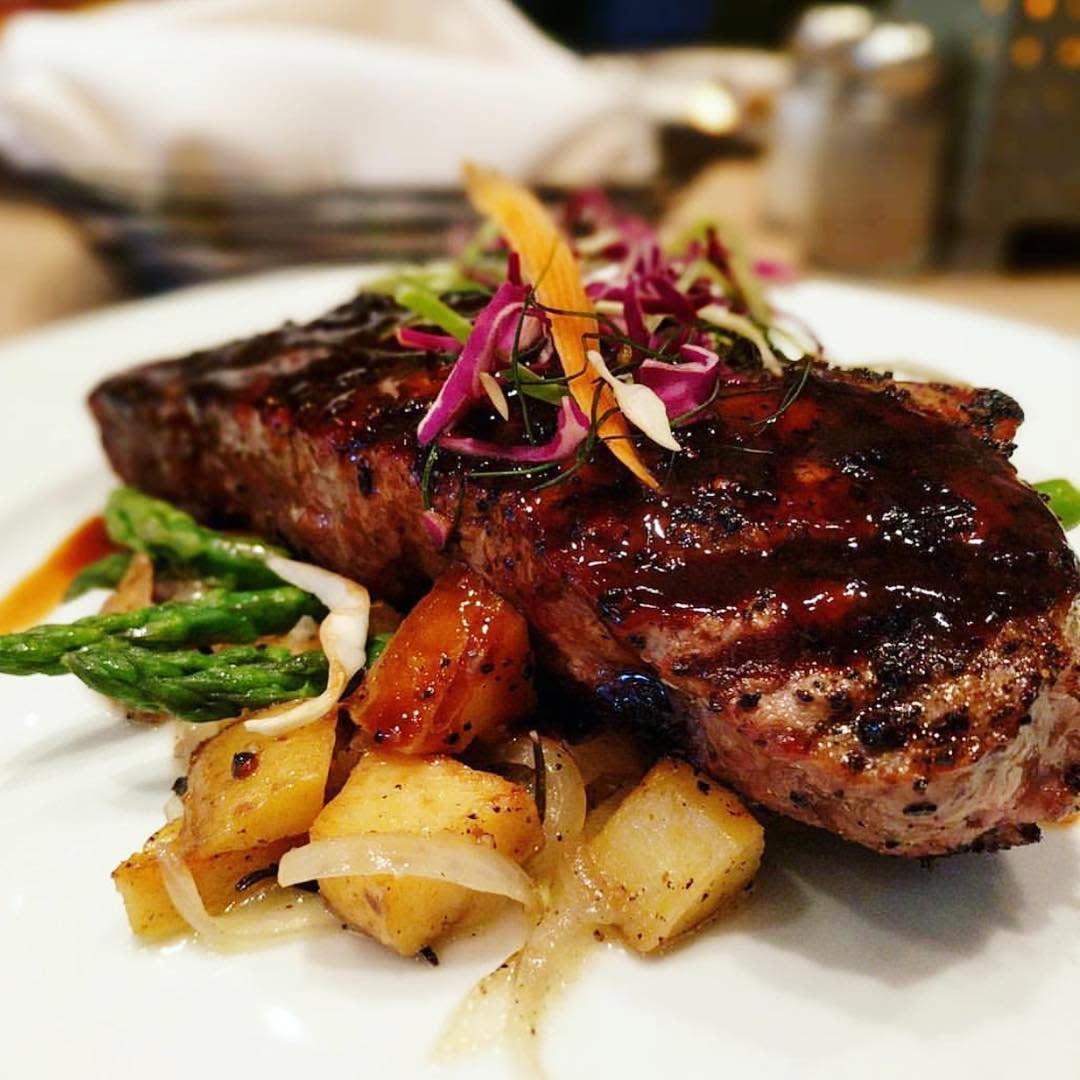 Photo Credit: instagram.com/hangryhuntsvillians
But for those with a more refined palate, you can sample an array of entrees for brunch, lunch, and dinner that are sure to please your taste buds. Who wouldn't love Granola-crusted Stuffed French Toast, Gulf Shrimp and Grits, or Coffee-crusted New York Strip?
Of course, there's a signature cocktail list, beer selections, and a wine-by-the-glass menu available as well. This is one spot you don't want to miss on your next trip to the city's center.
Located in the historic Five Points neighborhood of Huntsville, Alabama, 1892 East combines historic traditions with a vibrant, friendly atmosphere. The unique Huntsville restaurant is defined by the food-farmer-neighbor interactions to provide the highest quality local, organic and vegetarian foods. From distinctive New American cuisine prepared with the freshest ingredients to indulgent organic selections, 1892 East satisfies and delights with its unchanging focus on food. It is the perfect place if you are looking for choices. They offer several vegetarian options that can be easily changed to vegan.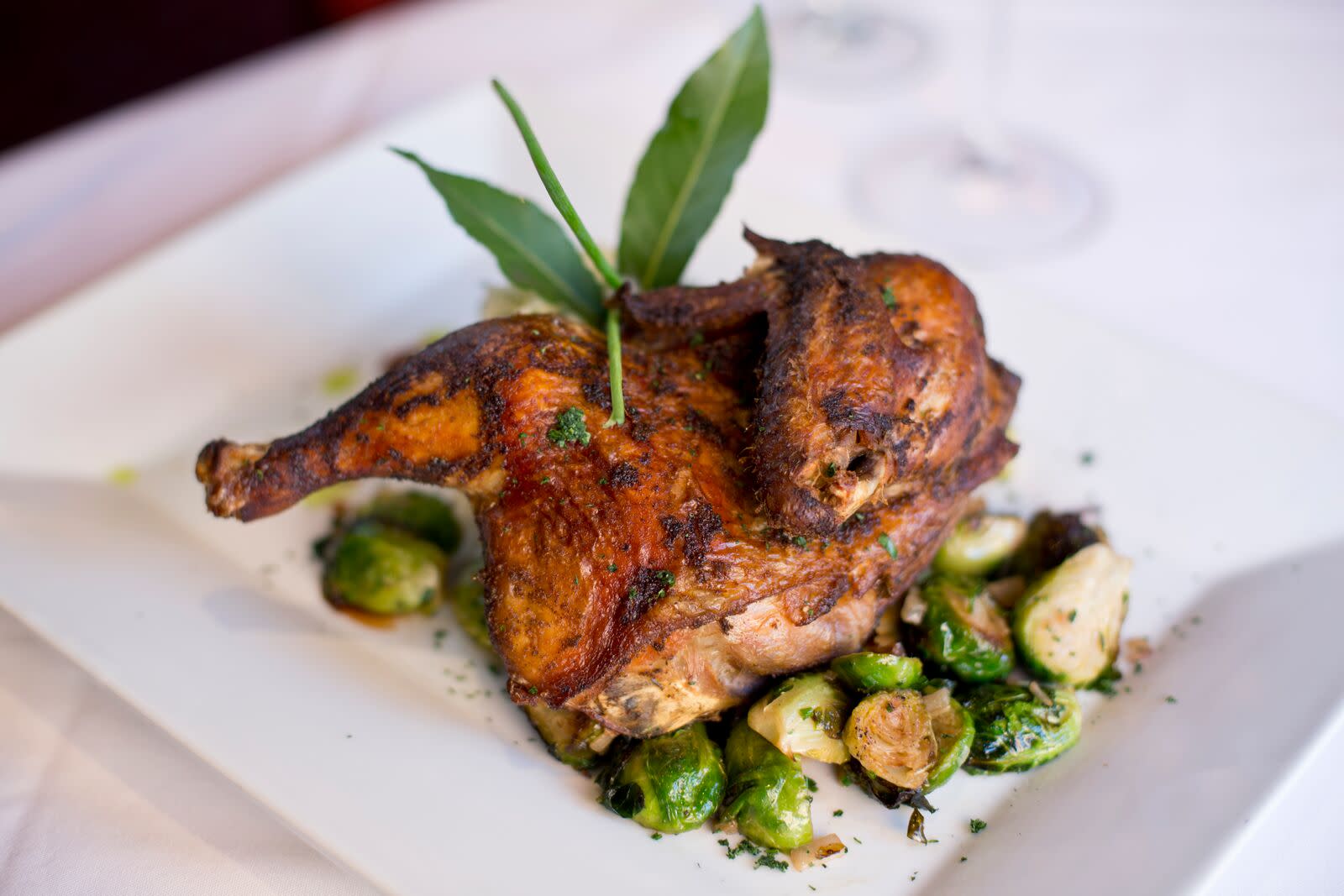 Photo Credit: Sarah M Belanger
Is there a restaurant in Huntsville where you can savor Southern cuisine with a French influence? Oui, oui! The Bottle, located on Washington Street in Downtown, is the perfect place to find the "je ne sais quoi" you're looking for.
Again, the menu is seasonal and based on availability. So you'll enjoy something new every time. Chefs Andy Howery and Chris McDonald head up the establishment and everything they create is simply out of this world.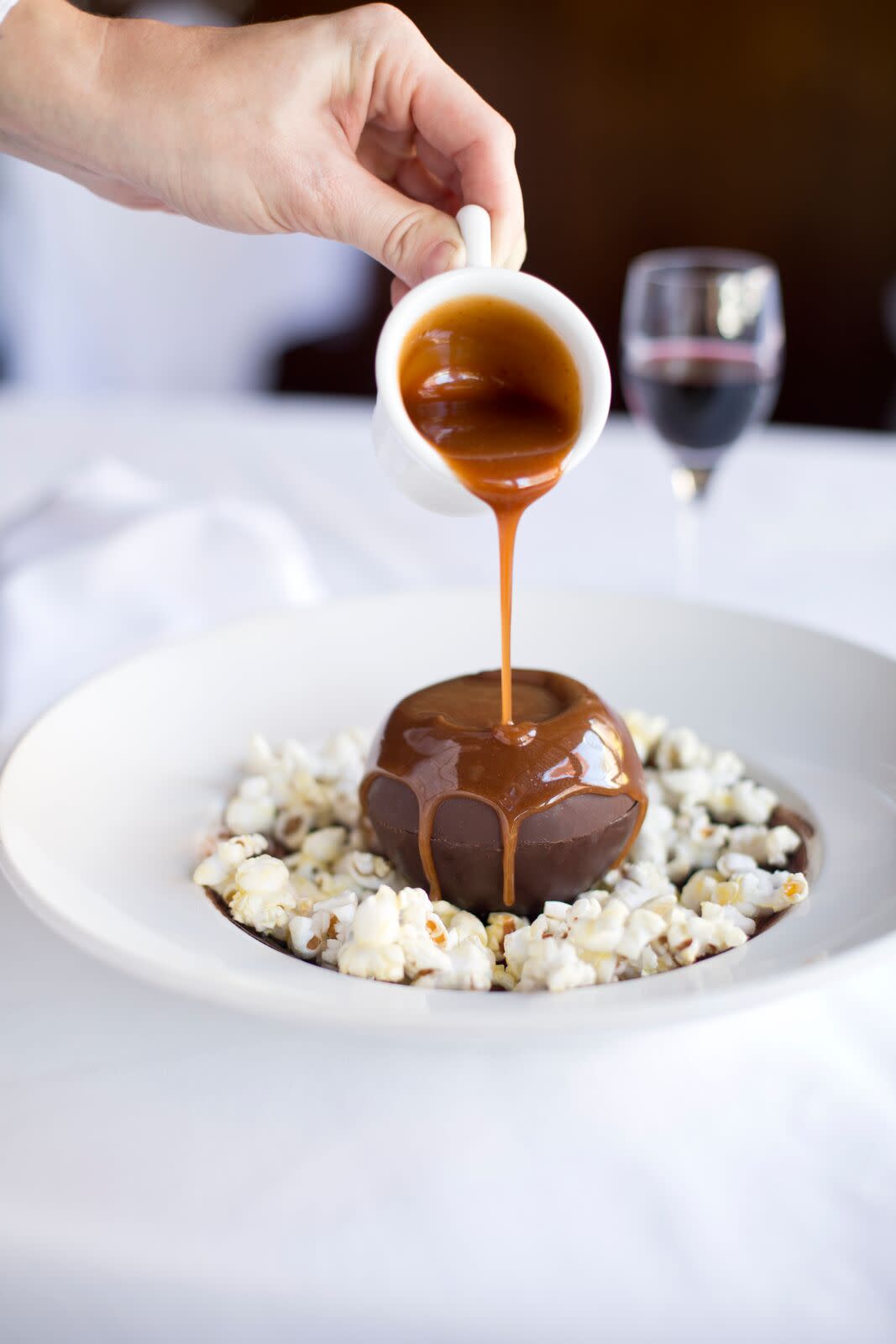 Photo Credit: Sarah M Belanger
With appetizers like Pastrami Yellowfin Tuna and courses like New Zealand Lamb Racks, you're sure to have an experience you won't soon forget. As the name suggests, there's also an expansive drink and wine menu so you can sip as you savor your meal.
Trust us, you can't leave without trying dessert. The Classic Crème Brulee is the perfect punctuation for your evening of dining in style.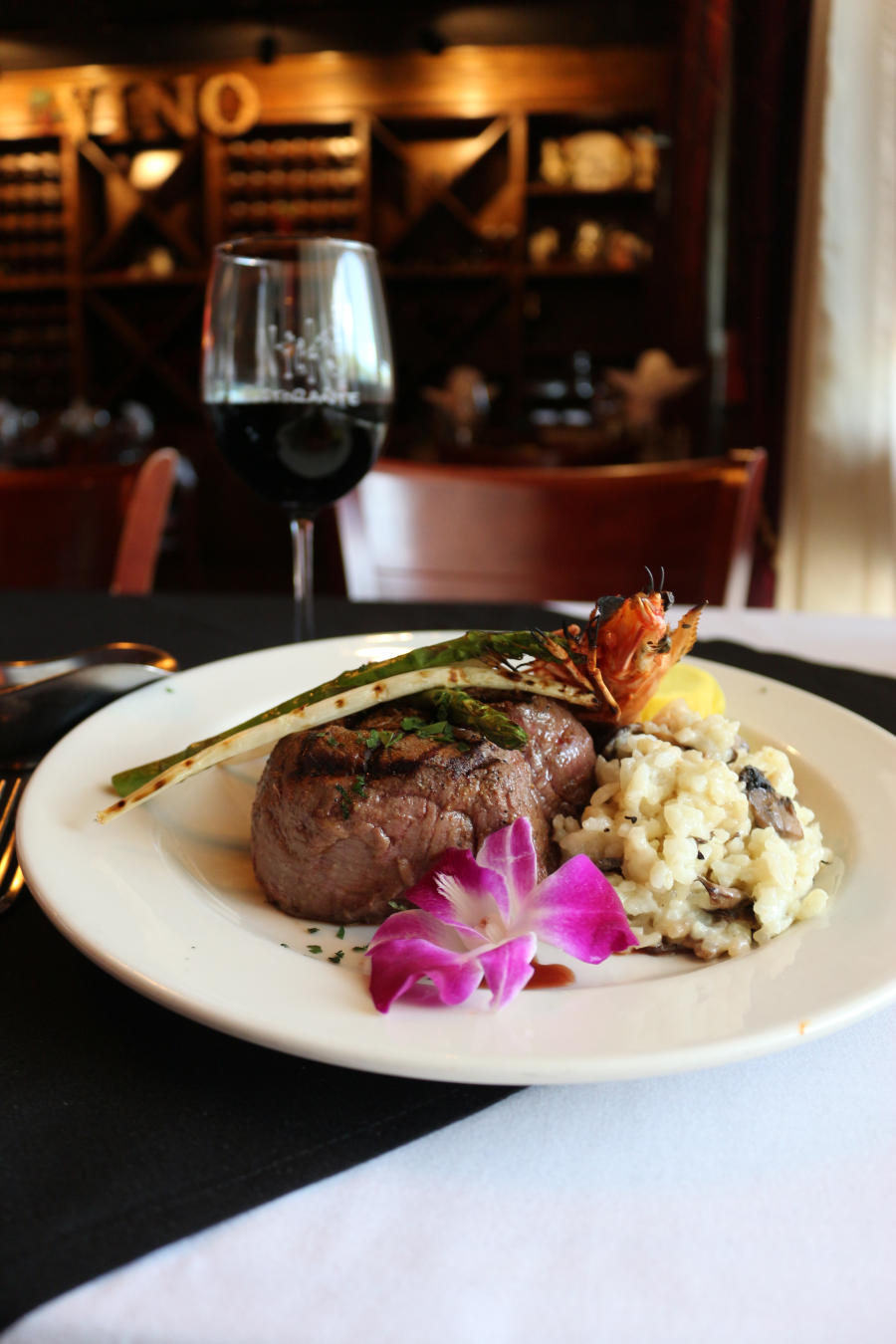 Nick's is an upscale restaurant in South Huntsville with elegant surroundings, but you remain casual and relaxed as the staff takes care of all the details. Nick's Ristorante offers the best in 100% Certified Angus Beef as well as premium seafood and some fantastic Northern Italian meals. The Alabama Cattleman's Association voted Nick's "Best Steak in North Alabama". The dining room is smoke-free and features live entertainment. The lounge is cigar friendly, so after dinner enjoy your favorite cordial and have a nice cigar if you are so inclined.
These are just a few of the fine-dining restaurants in the Huntsville area. Where else would you recommend? Let us know so we can add them to our list!