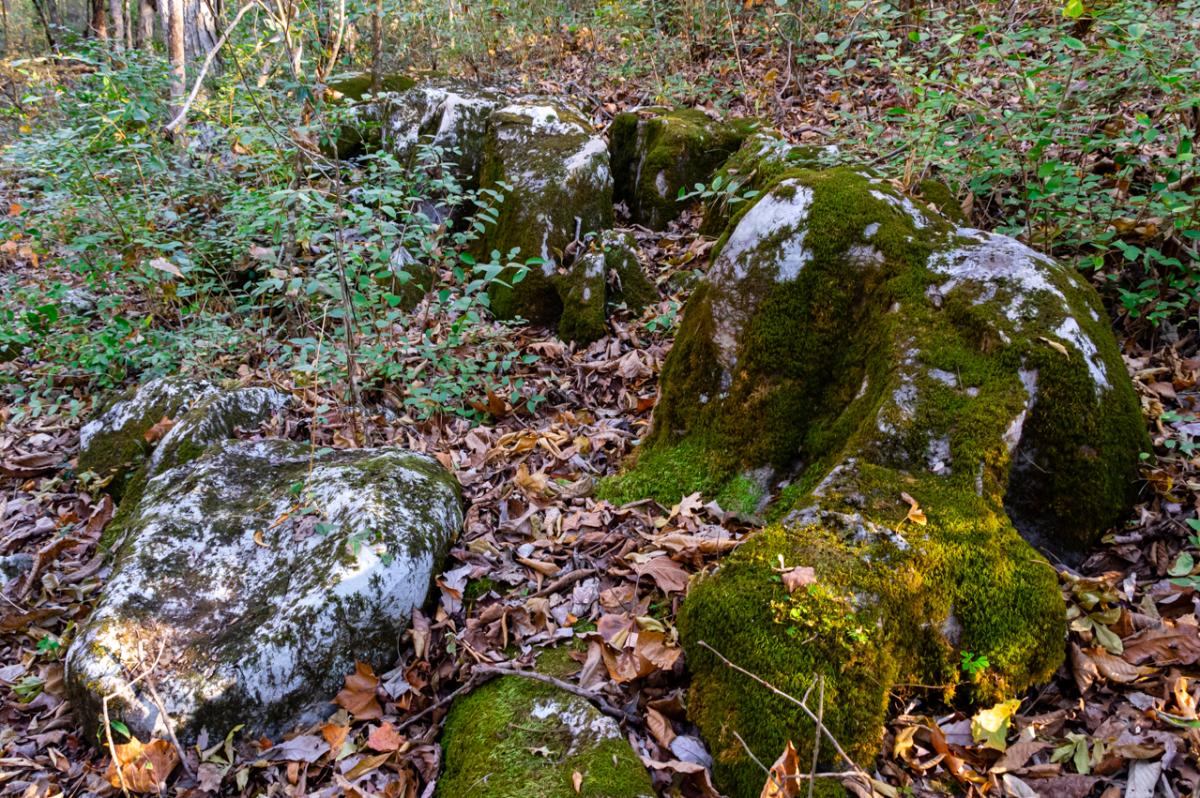 Winter in Huntsville, Alabama is mild. You can still get outdoors and explore more than 100 miles of trails we have just minutes from the heart of the city. Beeches will cling to their orange leaves until the new ones grow next spring, but most of the trees have dropped their leaves and are taking a winter nap, leaving a carpet of browns, yellows, and reds on the forest floor and all over our trails. It's time for the mosses and lichens to shine, and if you are a fan of the "lower orders" like me, it's just one of the reasons to get outdoors when the weather cools.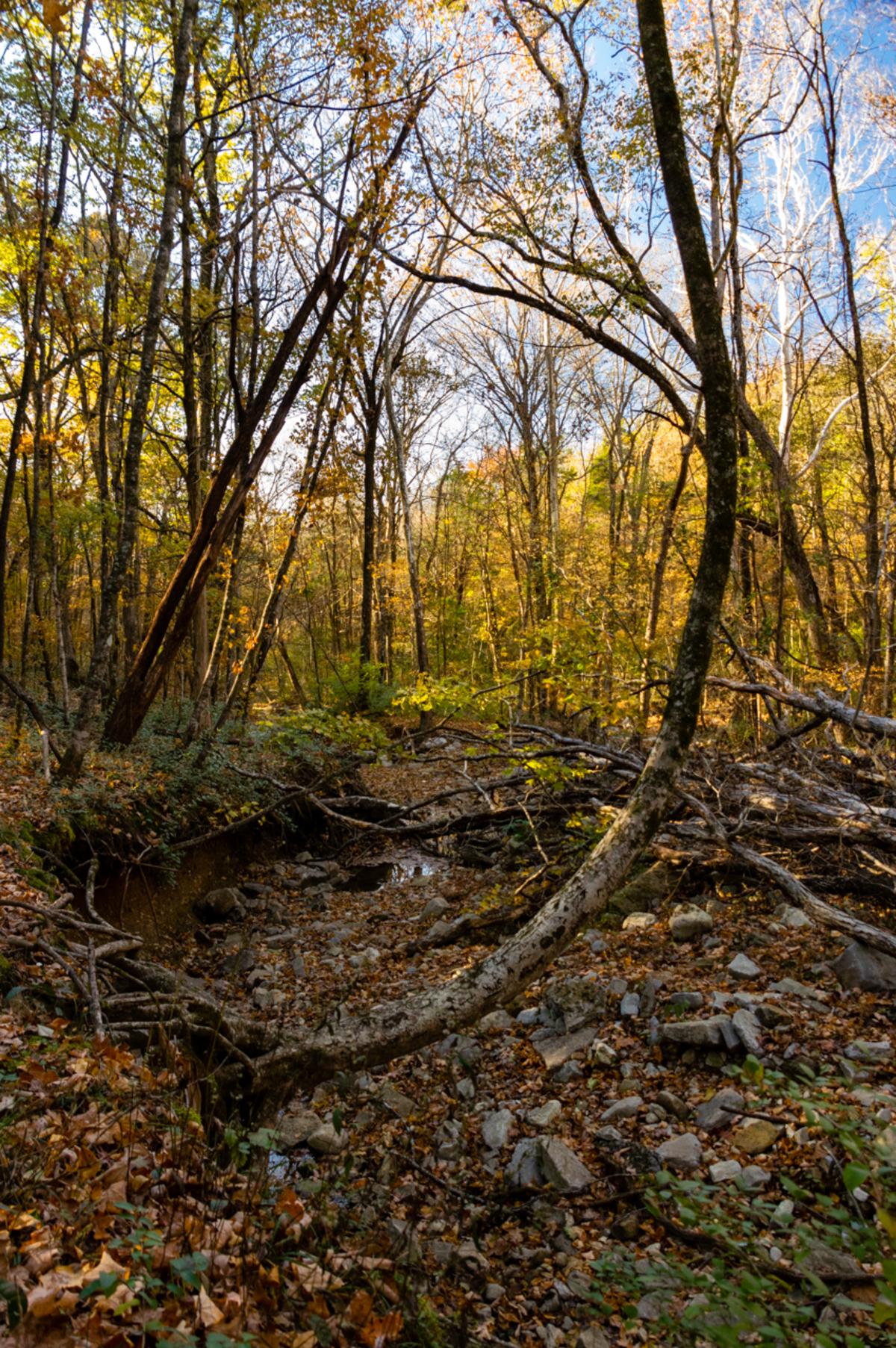 Best known for its county of early spring wildflowers, the Wildflower Trail is just one of a system of 22 miles of trails within the Monte Sano Nature Preserve protected by the Land Trust of North Alabama. The trailhead is just minutes from downtown at the base of Monte Sano.
The Wildflower Trail follows Fagan Creek for about 1/2 mile. It is an easy family hike with no elevation gain. However, it has many rocks and roots so those less steady on their feet should bring a walking stick. The trail winds past fall trees, old stumps covered with lichen and fungi, worn boulders colonized by moss, rippling water, and smaller evergreen wildflowers like this little pipsissewa peeking through the carpet of leaves.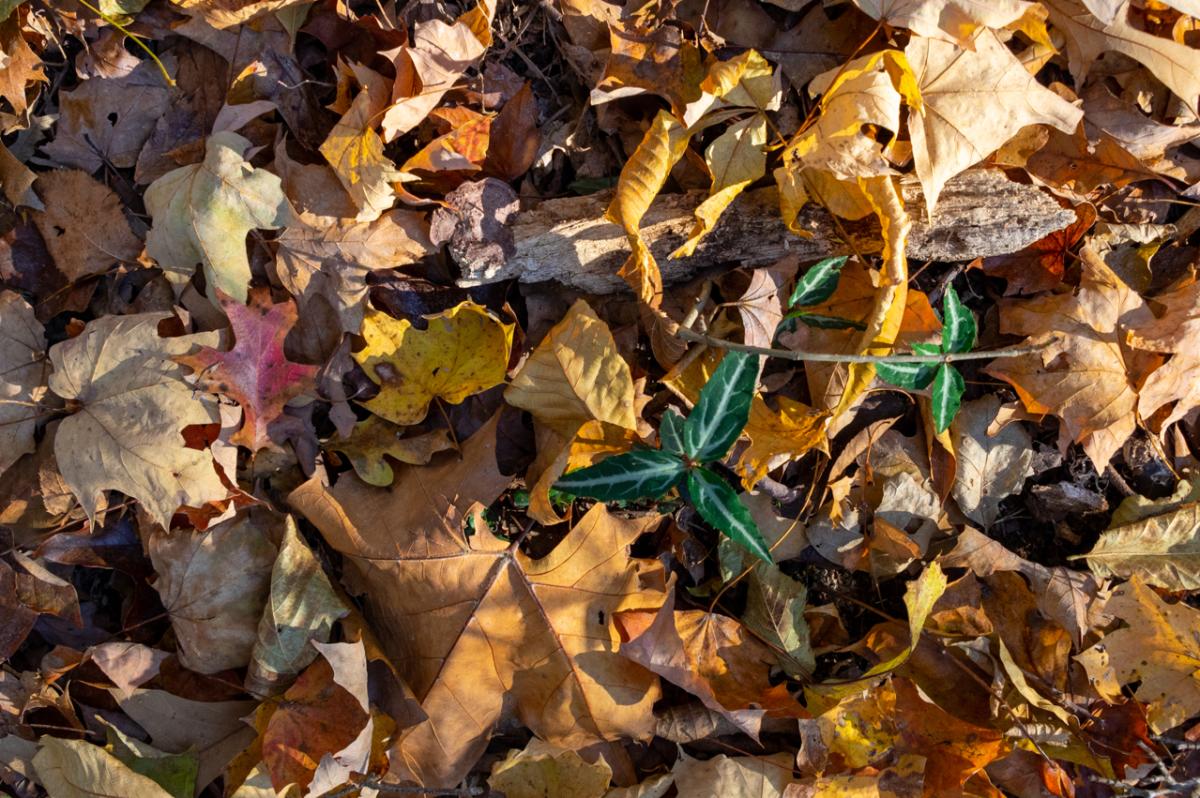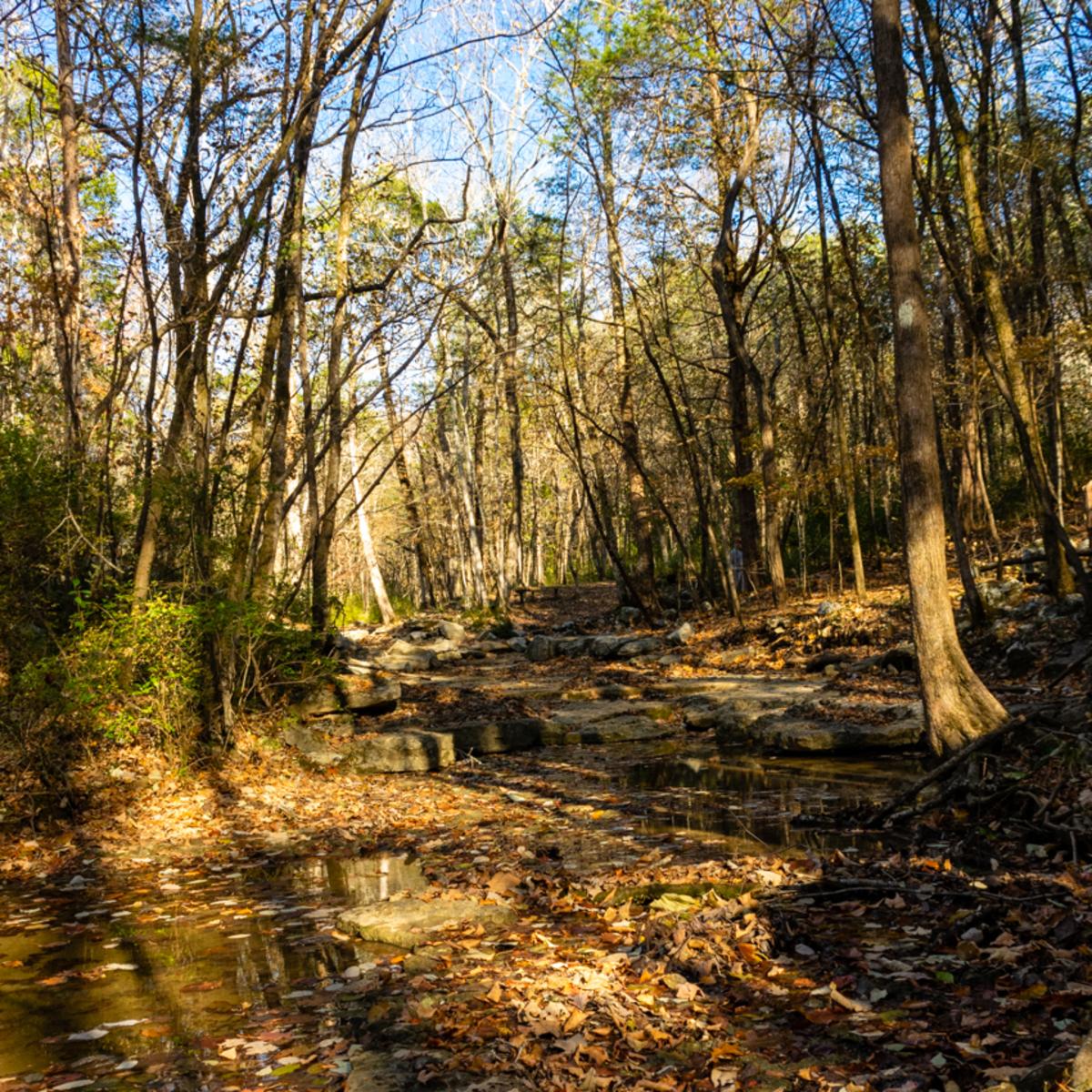 Suitable for: Hikers of all ages and abilities. There are rocks and roots on the trail, so it isn't wheelchair or stroller friendly. Pets on short leashes welcome.
When to go: Open year-round dawn to dusk.
What to bring: A printout of the map found at Trail Map of Monte Sano Nature Preserve. Water. Long pants and sturdy shoes and a warm jacket. A walking stick if you think you might need one. You shouldn't need bug spray in the winter but you will the rest of the year. 
How to get there: Google Map Link to Trailhead Location.