Go with the flow and kayak the Flint River located on the east side of Huntsville, Alabama. 
Much of the Flint River is a safe, lazy river suitable for paddlers of all ages and skill levels. If you have your own kayaks and can shuttle paddlers, there are several good spots to hop in along the river including Highway 72 E, Little Cove Road, and Old HWY 431 near Hays Nature Preserve.  Hobbs Island Road and nearby Clouds Cove Road are the last places to get on the Flint before it intersects with its much larger cousin, the Tennessee River.
Advice for Flint River Floating
Novice paddlers should probably stay upriver of Hays Nature Preserve.  The section below the preserve is not rigorously maintained for paddlers.  Dragging your boats around log jams and blockages is, well, a drag.  The section of river from Ryland Pike to Little Cove Road is well maintained and monitored by North Alabama Canoe and Kayak, or NACK, for short.
Huntsville has two paddling excursions. Due to COVID-19, wait times are higher than normal so please arrive as early as possible for both businesses.
The first is NACK, and they offer shuttle services for those with their own boats as well as rentals of canoes and single and double kayaks.  You can always check their Facebook page or call 256-529-0357 for the status of the river before heading out.
You have two choices of trip length with NACK.  The long trip is almost 8 miles or 4 ½ hours at a slow float pace. The short trip is 5 miles and about 3 hours long with you coming out at the same pick up spot on Little Cove Road.
The second one is Brown Bear LLC Canoe and Kayak Rentals. Brown Bear offers trips from Oscar Patterson, about 3 hours, and from Walker Lane (about 5-6). Or bring the family out to park and play riverside, swim, picnic, fish, or hunt fossils on the clean and maintained waterfront property. They are conveniently located on the corner of Winchester and the Flint river just on the edge of Huntsville city limits.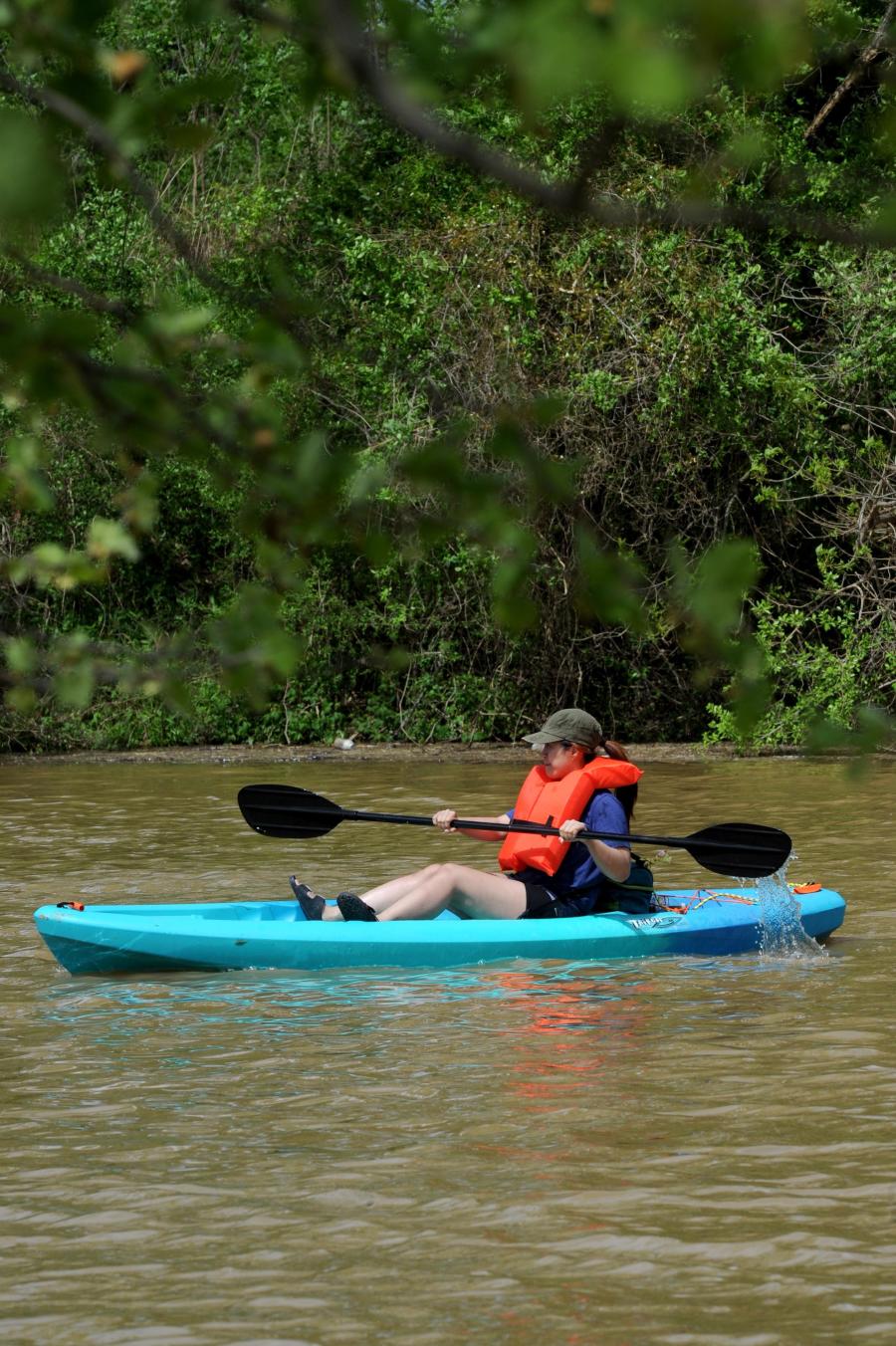 You are the master of your own trip. There are plenty of places to stop along the water to explore the shoreline, go for a swim, stop and fish or have a riverside picnic. You can even choose to paddle and get some exercise.
The shoreline scenery varies from heavy brush and wildflower to rocky bluffs. Along the way, you may pick up hitchhikers a.k.a beautiful dragonflies (like I did) as they take a brief rest. Please remember to respect their home and your fellow paddlers. Remember to pick up after yourself with any trash, please and thank you!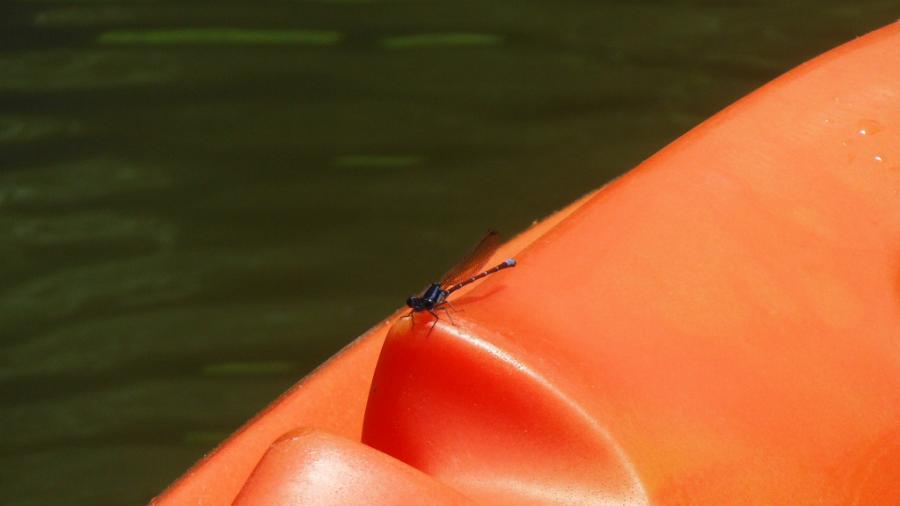 What to bring in the boat:
A dry bag, dry box, or in a pinch, a couple of nested heavy duty zip top bags for things that need to stay dry, like car keys and a cell phone.
River shoes, or an old pair of sneakers
Water, and lots of it
Sunglasses, sun hat and sunscreen
Snacks or a picnic lunch
A small, dry towel for wiping off sunglasses
A waterproof camera

To leave in the car:
A change of dry clothes and a bag for the wet ones
Anything you can't bear to accidentally get wet or lost
Stress, worries and anxiety
Happy floating!