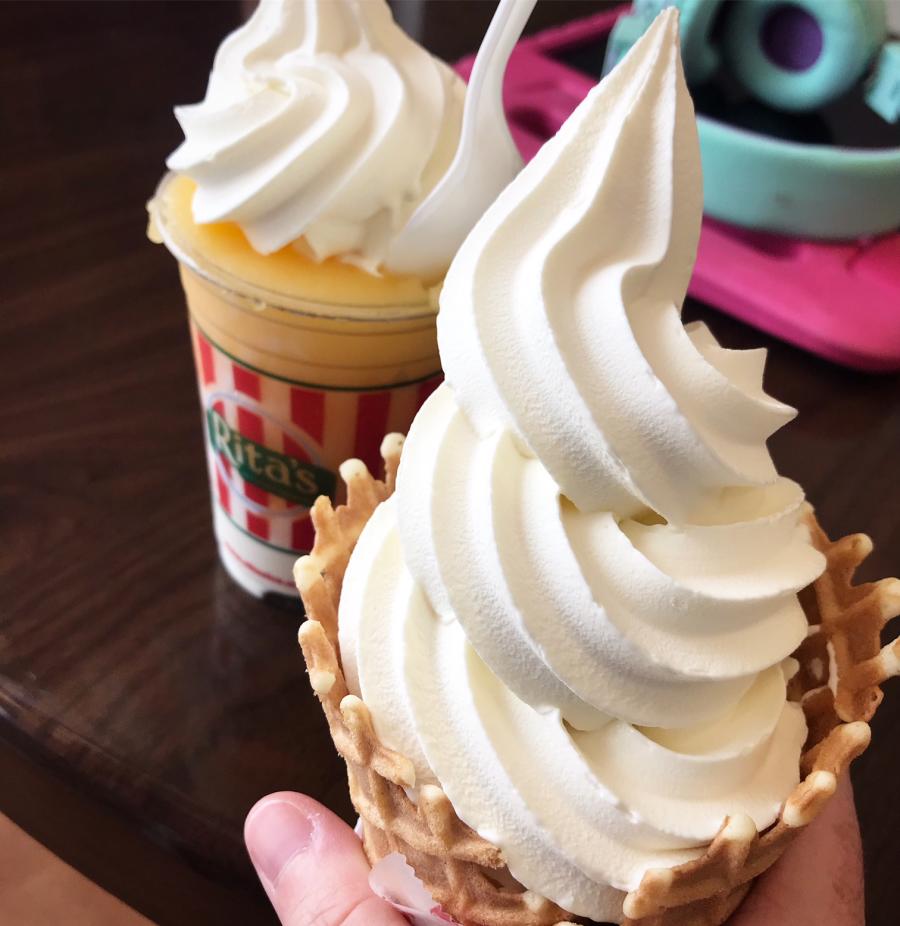 When the summer heat is on, try some of Huntsville's sweet treats to cool off! In my opinion, dessert is the only meal that matters— and Huntsville delivers in the best ways.
Milkshakes
Milkshakes bring the boys to the yard, quite literally, in Huntsville and Madison!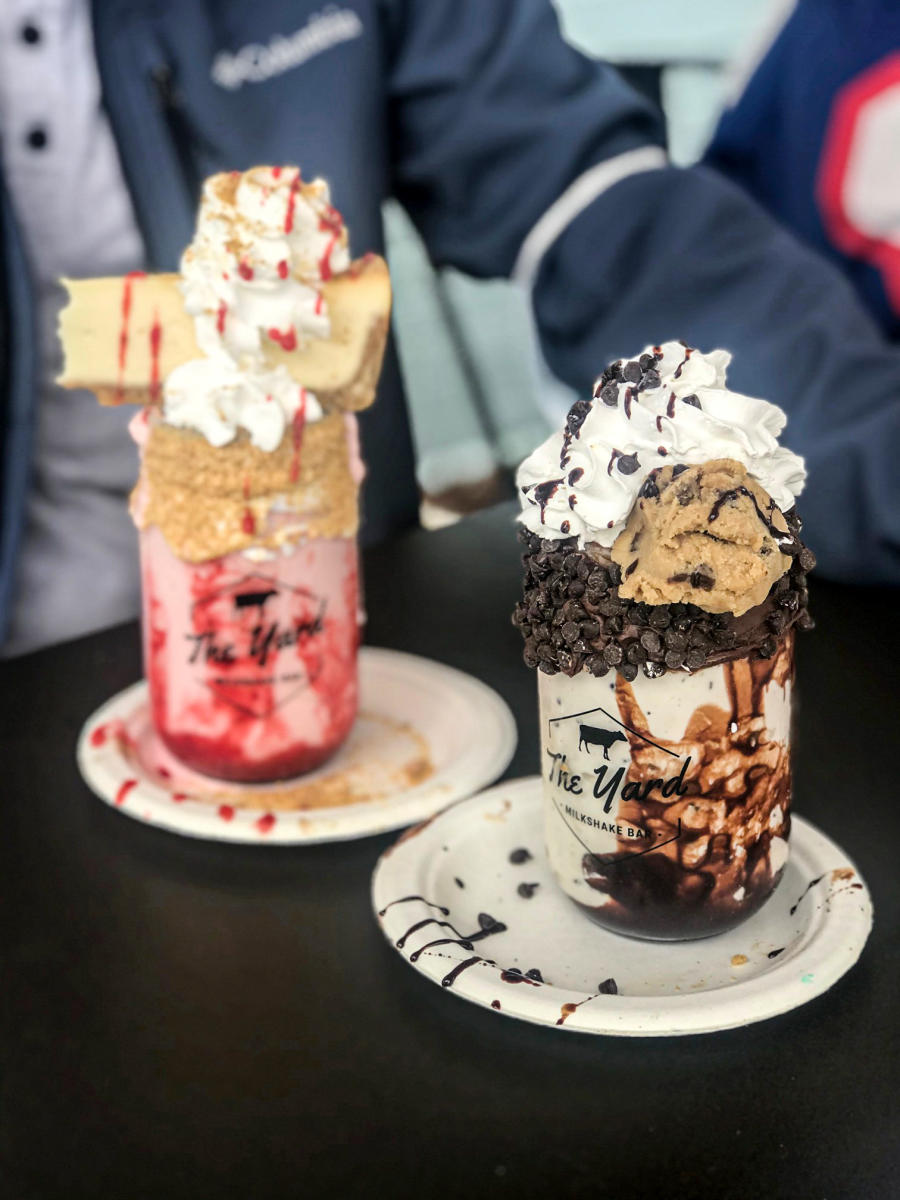 The Yard Milkshake Bar is one of the area's newest milkshake stops, and already the Town Madison shop is creating buzz with its decadent, mason-jarred showstoppers. Try the Cookie Dough Delicious, pictured above, or the treat paying homage to the Rocket City Trash Pandas who play nearby: the Graham Slam.
If you're hungry for a 50s diner experience, look no further than Bubby's Diner in South Huntsville! Their burgers, fries, malts and more aim to please, and a hand-dipped milkshake (topped with whipped cream: the only acceptable way, I think) is at the top of their dessert menu!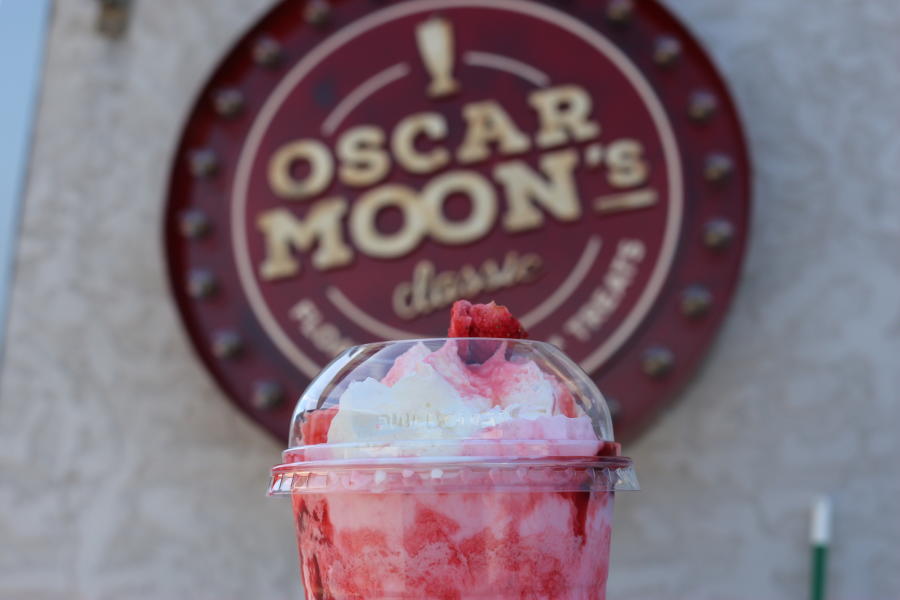 And Stovehouse in Huntsville has gotten even cooler since Oscar Moon's opened up shop. Their shakes (and classic floats!) are the perfect nightcap after an evening of great food and music in the open-air space. The vintage feel of this shop perfectly pays tribute to a time when a soda counter reigned supreme. Stop by and let them treat you right!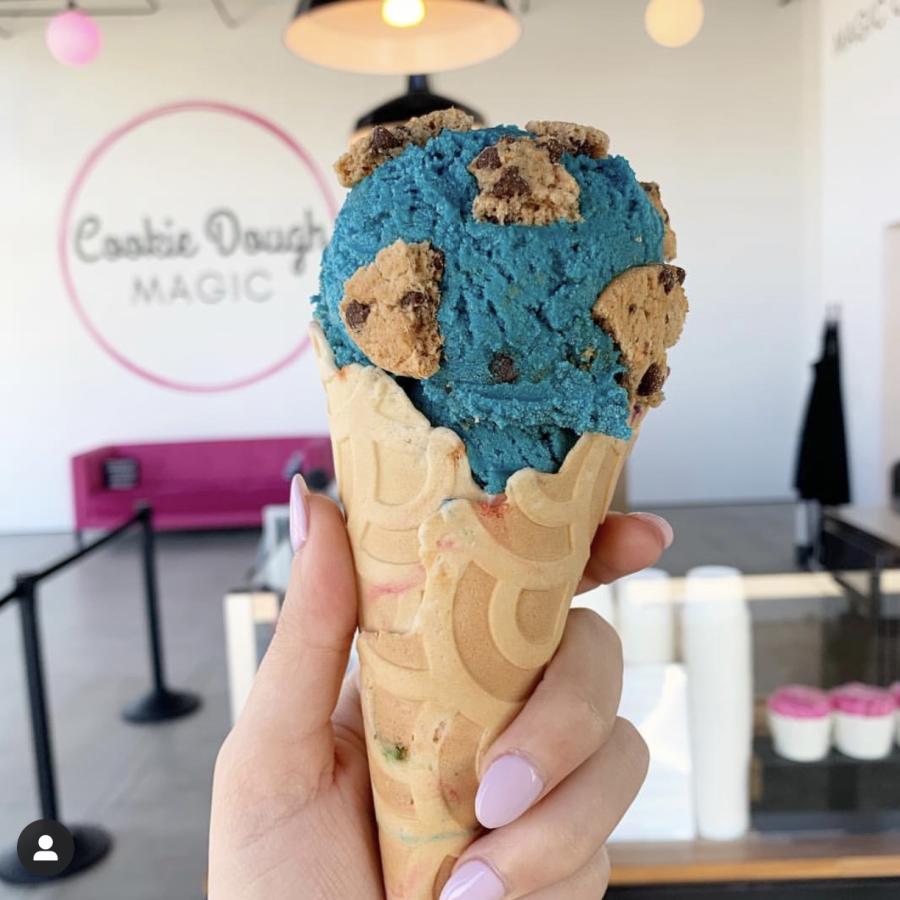 And, let's get this out of the way: cookie dough belongs EVERYWHERE, but especially in a milkshake! At Cookie Dough Magic at The Avenue in Huntsville, this raw cookie dough is safe to eat and utterly scrumptious. You can order a creamy milkshake blended with one or two flavors (my favorite is Euro Dough).
Popsicles
Sometimes, nothing beats a portable, icy snack.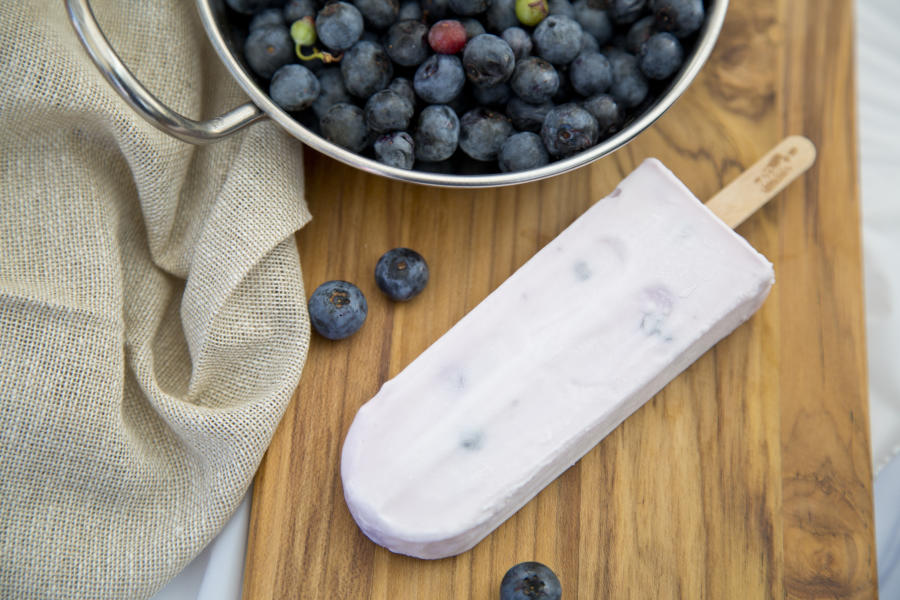 Look no further than Suzy's Pops for the ultimate frozen pop. You'll find them at Lowe Mill ARTS & Entertainment in Huntsville, and special events like the Greene Street Market or Concerts in the Park throughout the summer. Try complex and delicious flavors, from creamy to fruity, like Blueberry Yin Yang and my favorite, Peach Basil.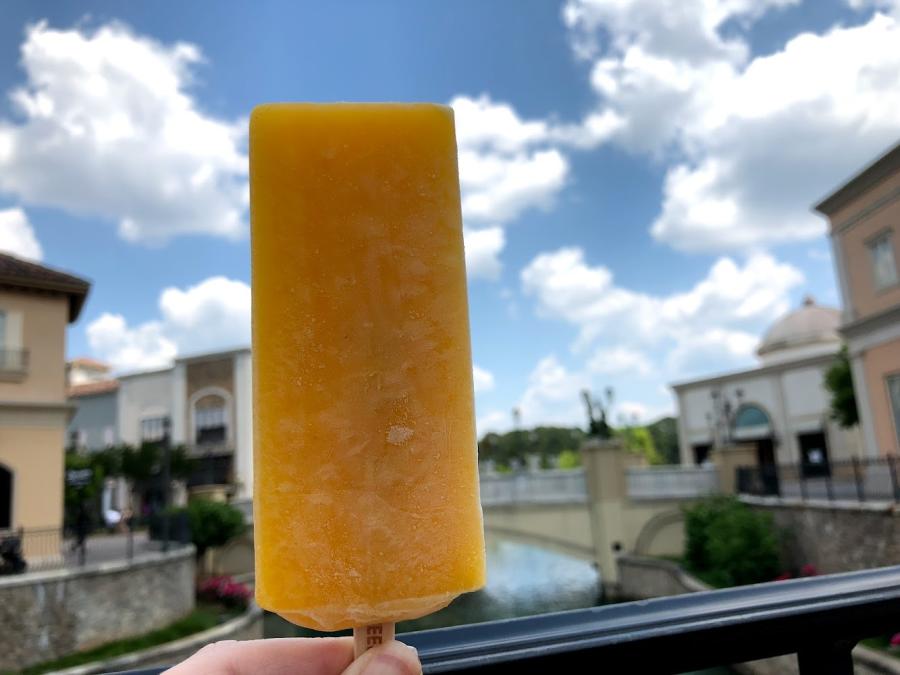 Steel City Pops has a permanent cart at  Bridge Street Town Centre so you can get a fix of your favorite pops on your next shopping trip! The company says permanent carts will be stationed at Bridge Street and Providence. Try Strawberry Lemonade, Vanilla Bean, or Blood Orange—and you'll see why Huntsville is hungry for these sweet treats.
Ice Cream
At least three times a week, my husband and I look at each other and wish we kept ice cream in the house. Fortunately, the Rocket City is bursting with options to keep us going out for more!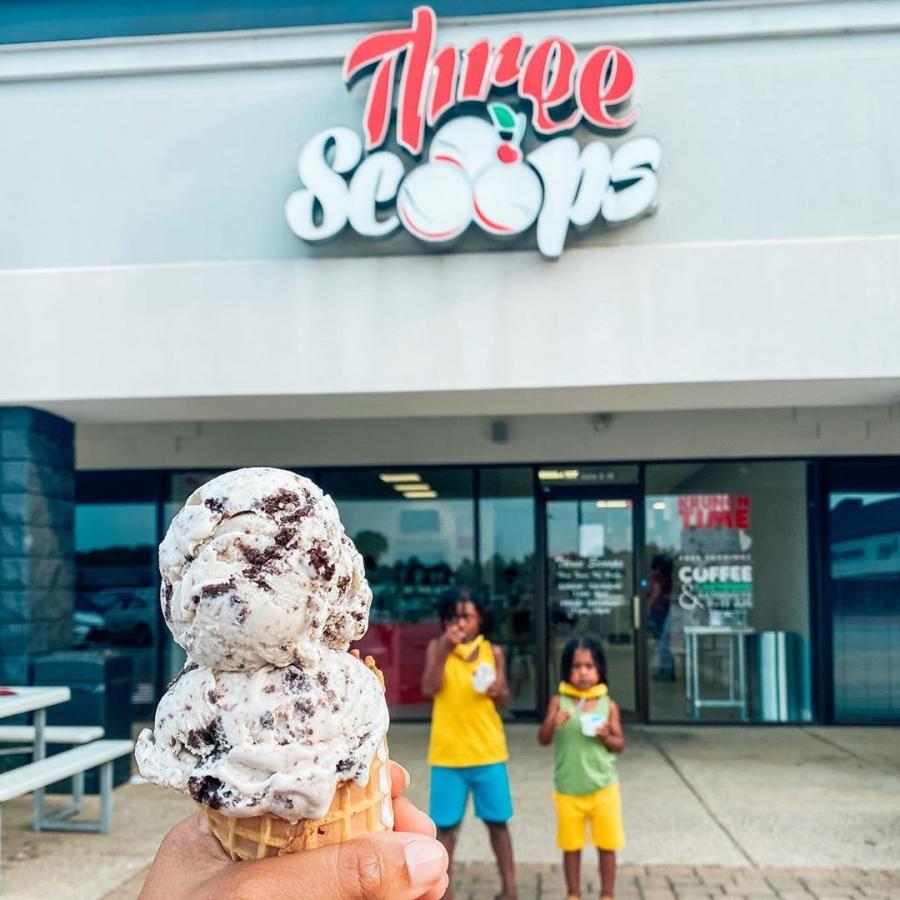 Everyone loves a local ice cream shop, and Three Scoops on University Drive is a Huntsville favorite. From ice cream to yogurt, shakes and more, they'll tantalize your taste buds with flavors like Mexican Hot Chocolate, Sunken Treasure, and Cherries N' Cream.
Looking to take a break from the heat in Huntsville's Big Spring Park? Shuffle over to The Cozy Cow for a scoop of the good stuff! They'll serve you a hand-dipped cone or cup to help you cool off.
If you head out to Hazel Green, you will find a hidden gem. Golden Years Ice Cream and Diner has an amazing banana split along with other ice cream. Take a step back in time with their amazing atmosphere and retro decorations. You will also find them at their food truck serving up scoops at many Huntsville events and festivals. Click here to read a review from Black Adventure Crew!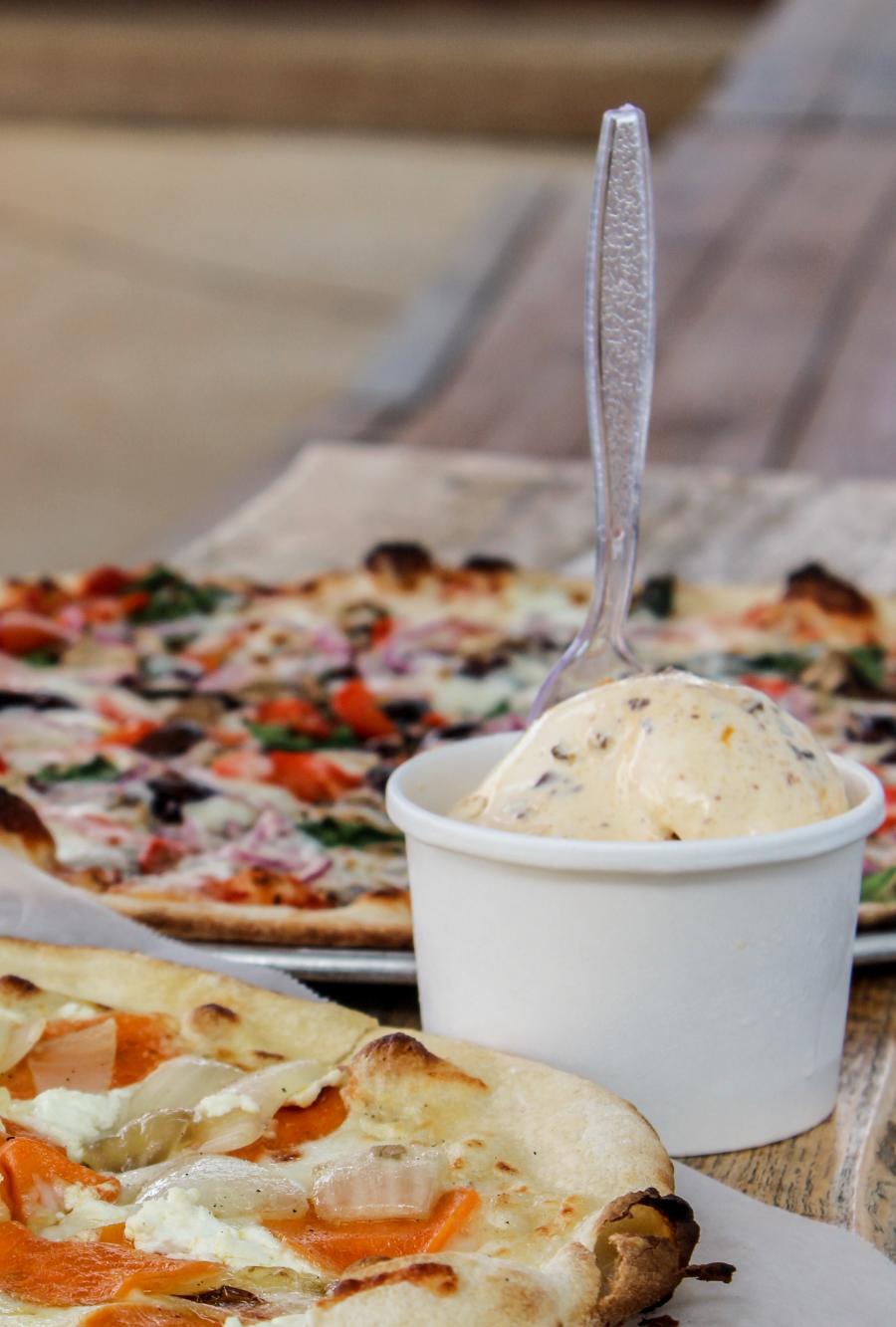 Finally, If you are looking for something that adults only can enjoy, make sure to head to Earth and Stone Wood Fired Pizza. They serve regular ice cream for the kiddos, and boozy ice cream for adults! Make a night of it if you head to their location at Campus No. 805 to enjoy arcade games at Pints and Pixels or axe throwing at Civil Axe.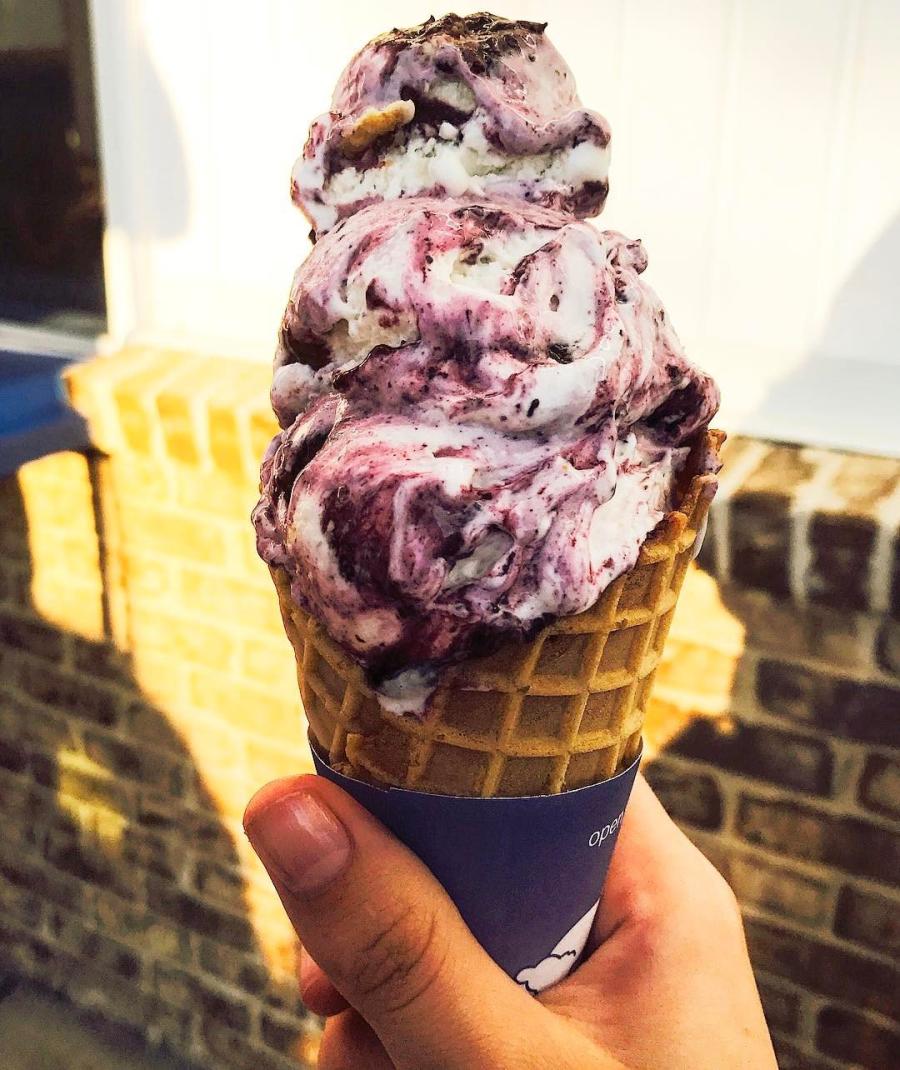 And Handel's Ice Cream, the Huntsville ice cream shop now under new ownership on Highway 72 West, is ready to help you cool down with some of the most plentiful flavors in the city! Choose from more than 50 flavors of homemade ice cream served all kinds of ways. And, pro tip: if you can't decide, you can always order a four-scoop sampler!
Custard and Gelato
True dessert aficionados know that ice cream, custard, and gelato are different. Frozen custard contains more egg yolk, creating irresistible creaminess! And gelato is lighter, with less air, so it's more dense and flavorful. If you're looking for some smooth, frosty scoops, we've got you covered.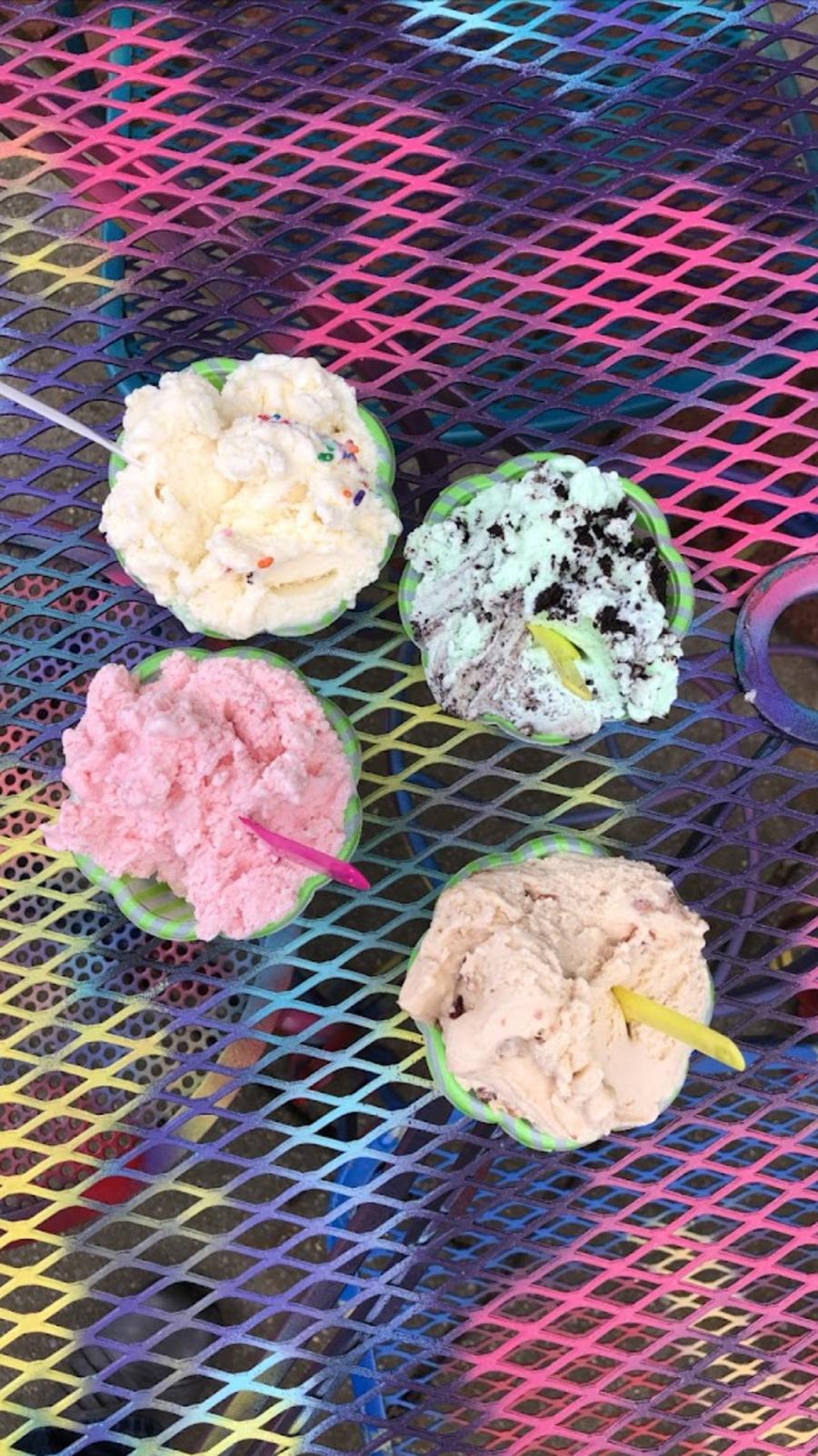 A walk in the downtown Huntsville square just won't be the same without a trip to Sam and Greg's for some gelato! The pizza shop is also a gelateria, providing a light and smooth helping of gelato you won't be able to get enough of! They also have a location in Madison.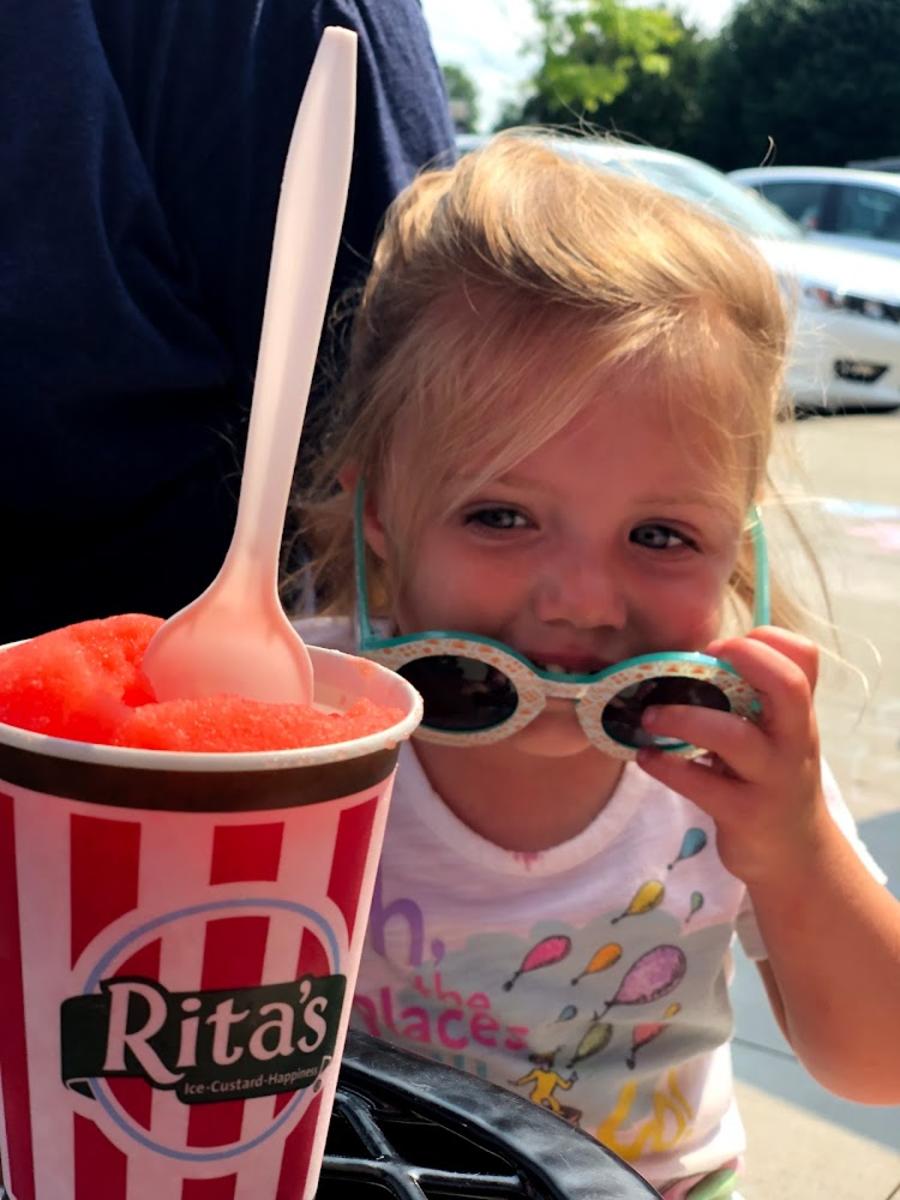 For an icy treat, Rita's of Madison will satisfy your cravings for custard and flavored ice treats served in striped cups, or waffle cones. The options seem endless: you can choose from various flavors of custard to have in a cone, mixed into your choice of Italian ice for a Blendini, and more! Our family's favorite is a mango gelati—layered custard and mango ice for the ultimate cool summer treat.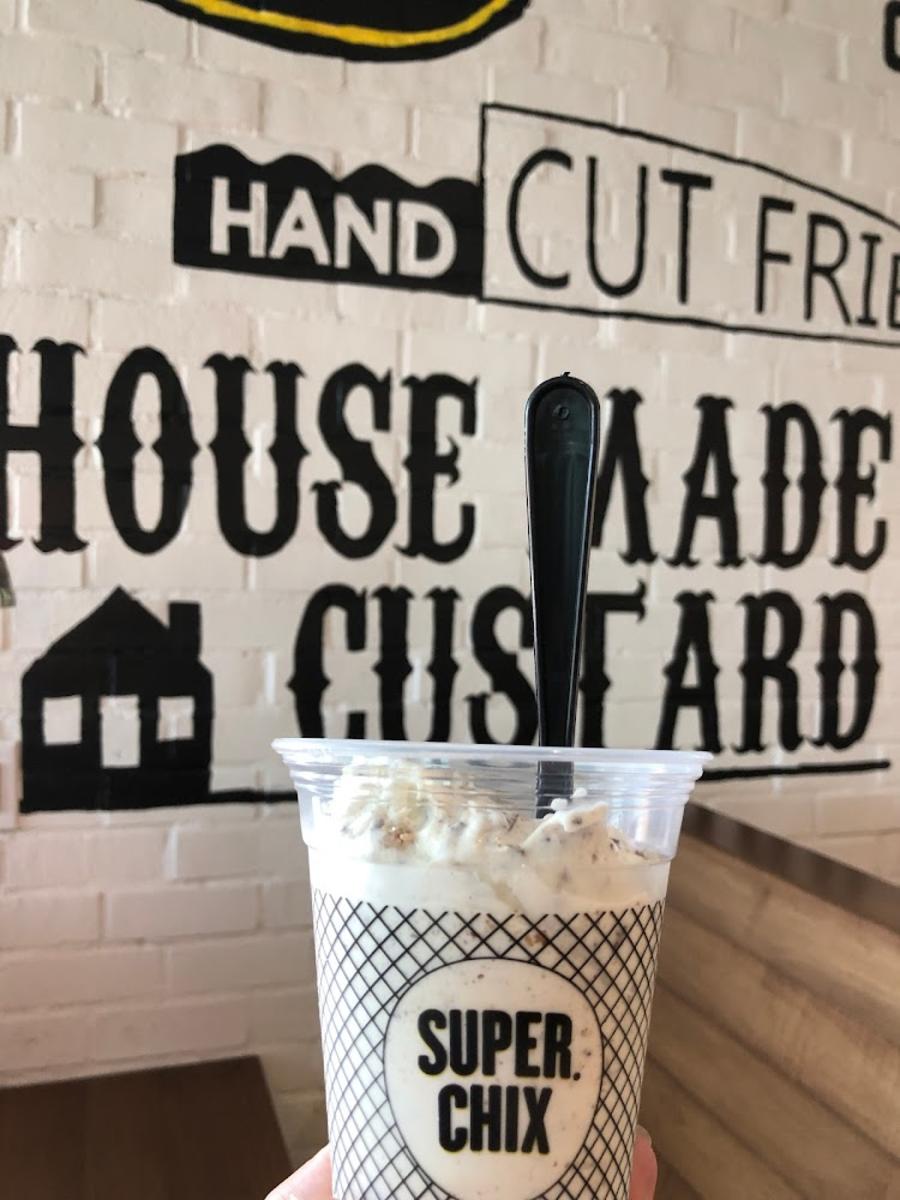 And Huntsville's Super Chix off Memorial Parkway offers the perfect combination of sweet and savory. Pair a chicken sandwich (served Nashville Hot, Blackened Cajun, simply breaded, or more) with a cup, cone, or shake of creamy, in-house churned custard for the summer meal of your dreams.
Other
I hear you. Sometimes, it's not the dairy you're after.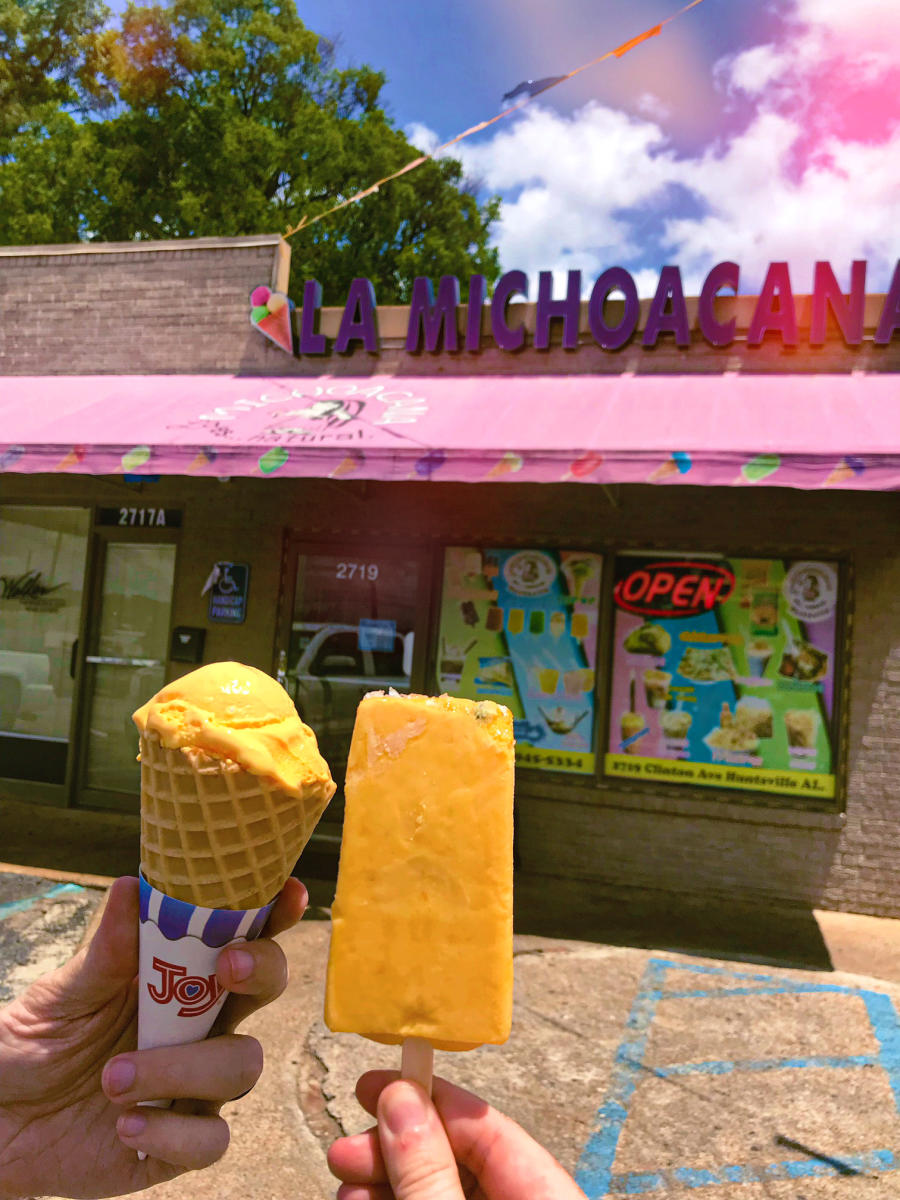 La Michoacana, tucked into Clinton Center off Clinton Avenue, is the perfect stop for Mexican sweet and frozen treats of all kinds. Make sure you try the nanche popsicle, featured here alongside a frosty vanilla cone. 
And you're in luck with JJ's Treats just off Washington Street in Huntsville. Catch them at a brick-and-mortar location there, or at events with their truck, for a Hawaiian Shaved Ice Sno Cone. They're offering classic flavors like Strawberry, or you can try more ambitious Lion King and Ninja Turtle flavor combinations.
The Bottom Line
The bottom line is, cool treats to beat the heat are plentiful in Huntsville! Come out and stay fresh with your favorite frozen dessert around the Rocket City. Let us know any we might have missed in the comments below!