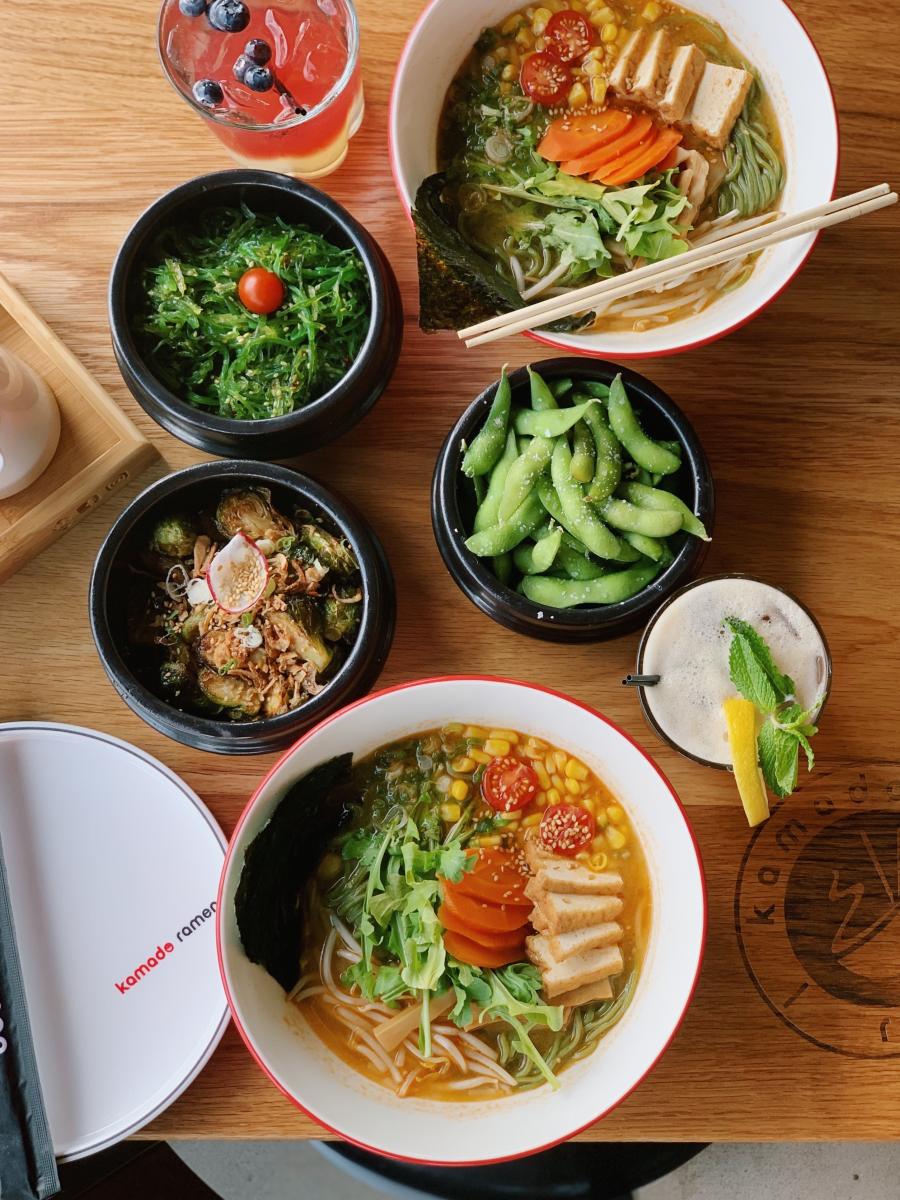 If you're a foodie who loves eating out, there is certainly at least one Asian restaurant you're passionate about. Sometimes, the urge to have Asian food strikes, and nothing satisfies until you get it. Eating a plant-based diet doesn't mean you have to give up going out to eat your favorite Asian dishes. There are currently even more places to captivate your taste bulbs for Chinese, Japanese, or Vietnamese. For authentic Asian flavors, this is a compiled list of Asian restaurants who have taken the impressive step to making vegan eating easy.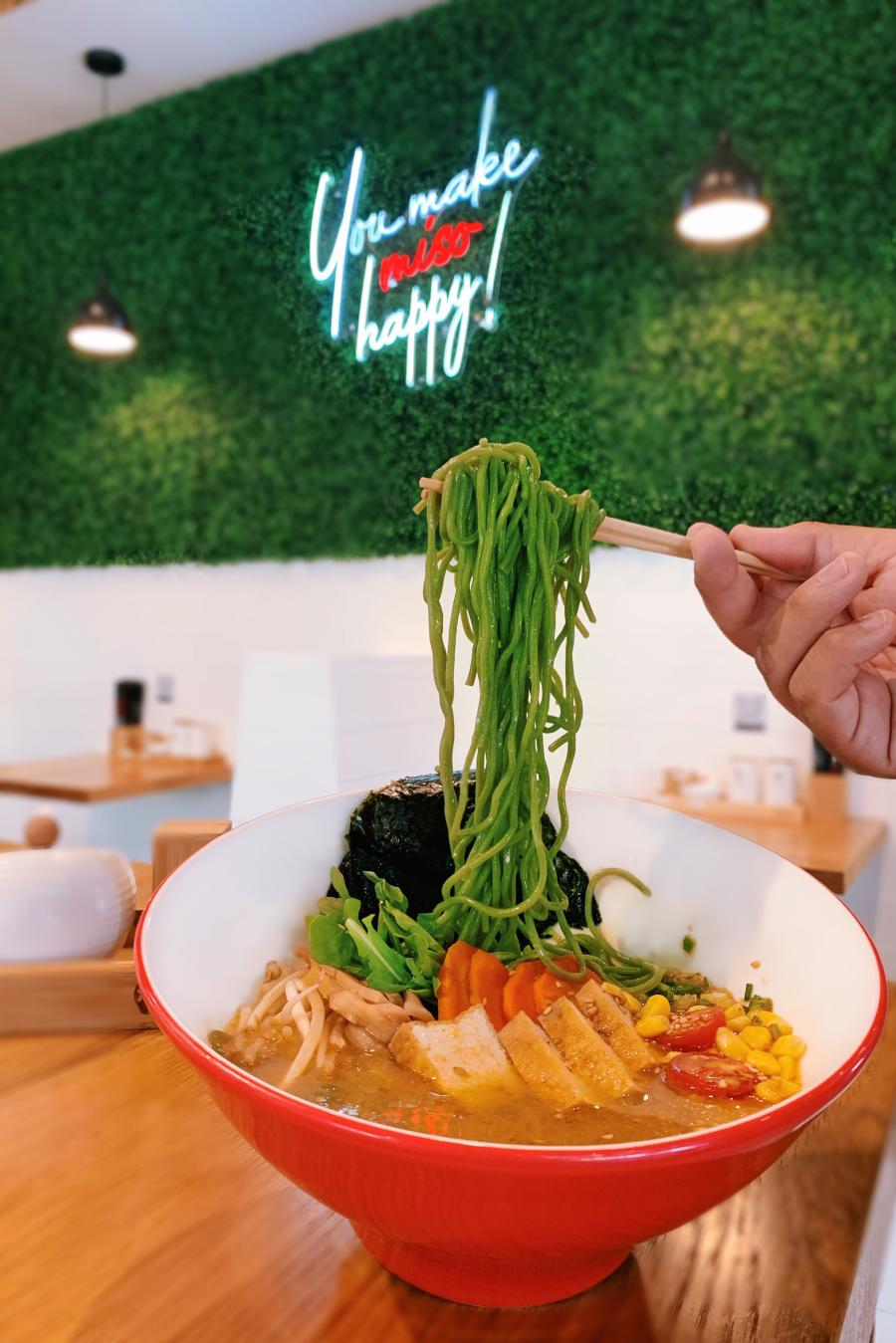 This restaurant has two locations: Stovehouse and MidCity District. You can order takeaway or take a seat at their counter so you can watch the chefs at work while you eat. Go for the vegetable reman, it is made with vegan broth topped with wood ear mushrooms, corn, bean sprouts, bamboo shot and kale noodles (ask for no egg). Appetizer options are edamame, crispy brussels sprouts, and seaweed salad.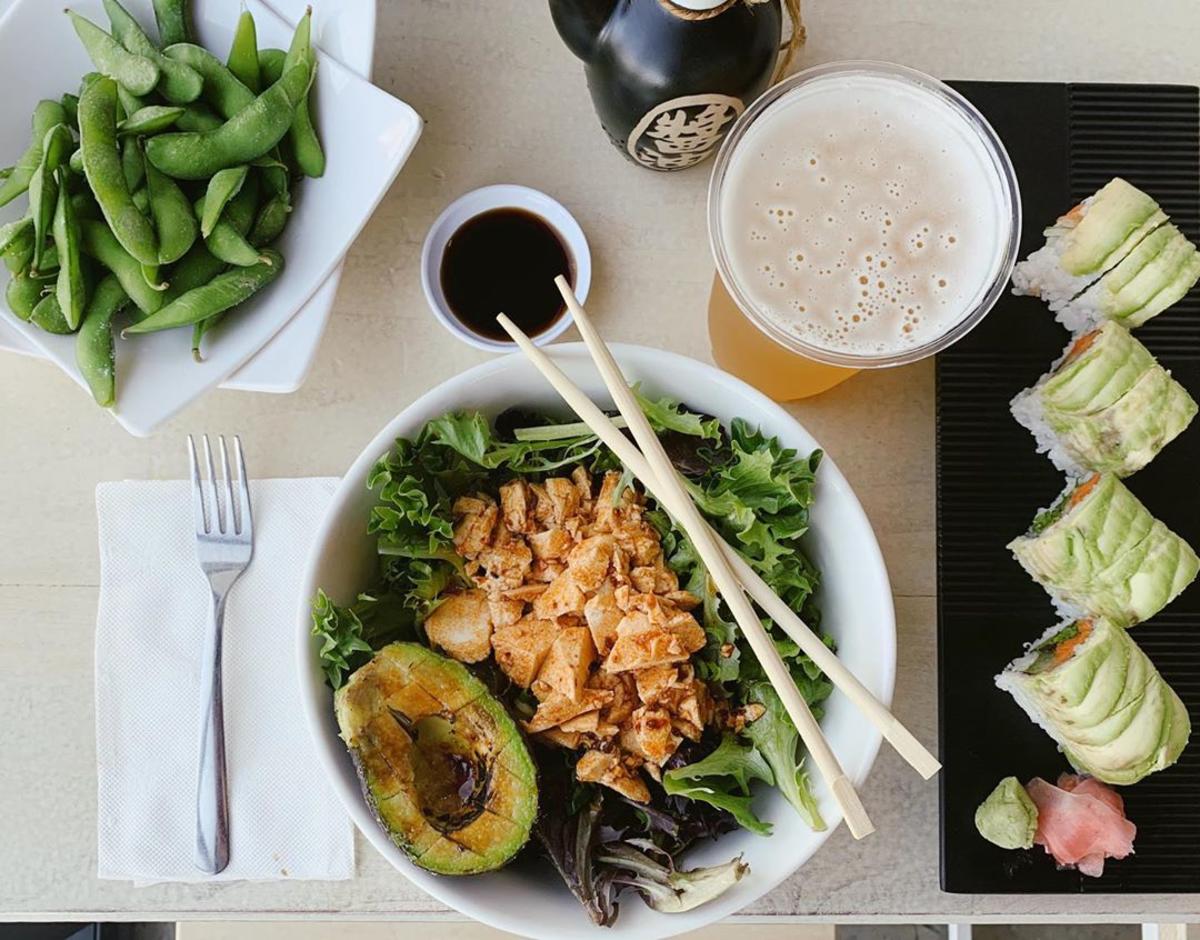 At O-shi, they challenge themselves to not sacrifice quality for convenience! The beautiful inside is light and airy, with a calming modern design. Vegan dishes on the menu are Green Zone Roll made of cucumber, carrot, mesclun salad and avocado on top and the Crunchy Garlic Tofu Bowl filled with garlic ponzu, chili silken tofu, crunchy garlic, chili oil and scallion (option to add avocado).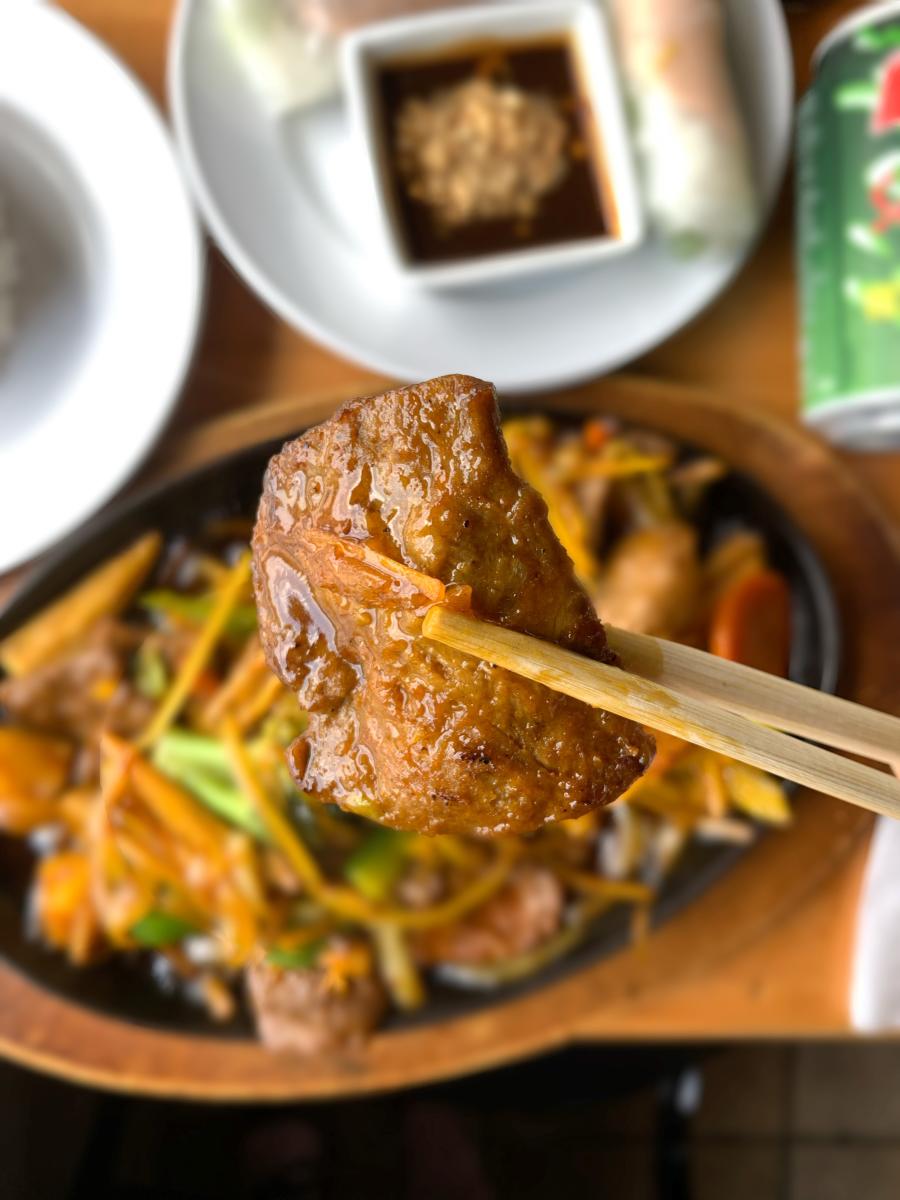 This Vietnamese restaurant is located on Jordan Lane. Amazingly most Vietnamese food is already plant-based. Vegan food is so common in the Vietnamese culture, you don't have to sacrifice taste or flavor to go meat-free. The V3 is a great plant-based option, it is a mixed vegetable dish with vegan beef sautéed in lemongrass, chili pepper, onion, baby corn, bell pepper and pineapple. They also offer the T5 Veggie Clay Pot with vegan broth.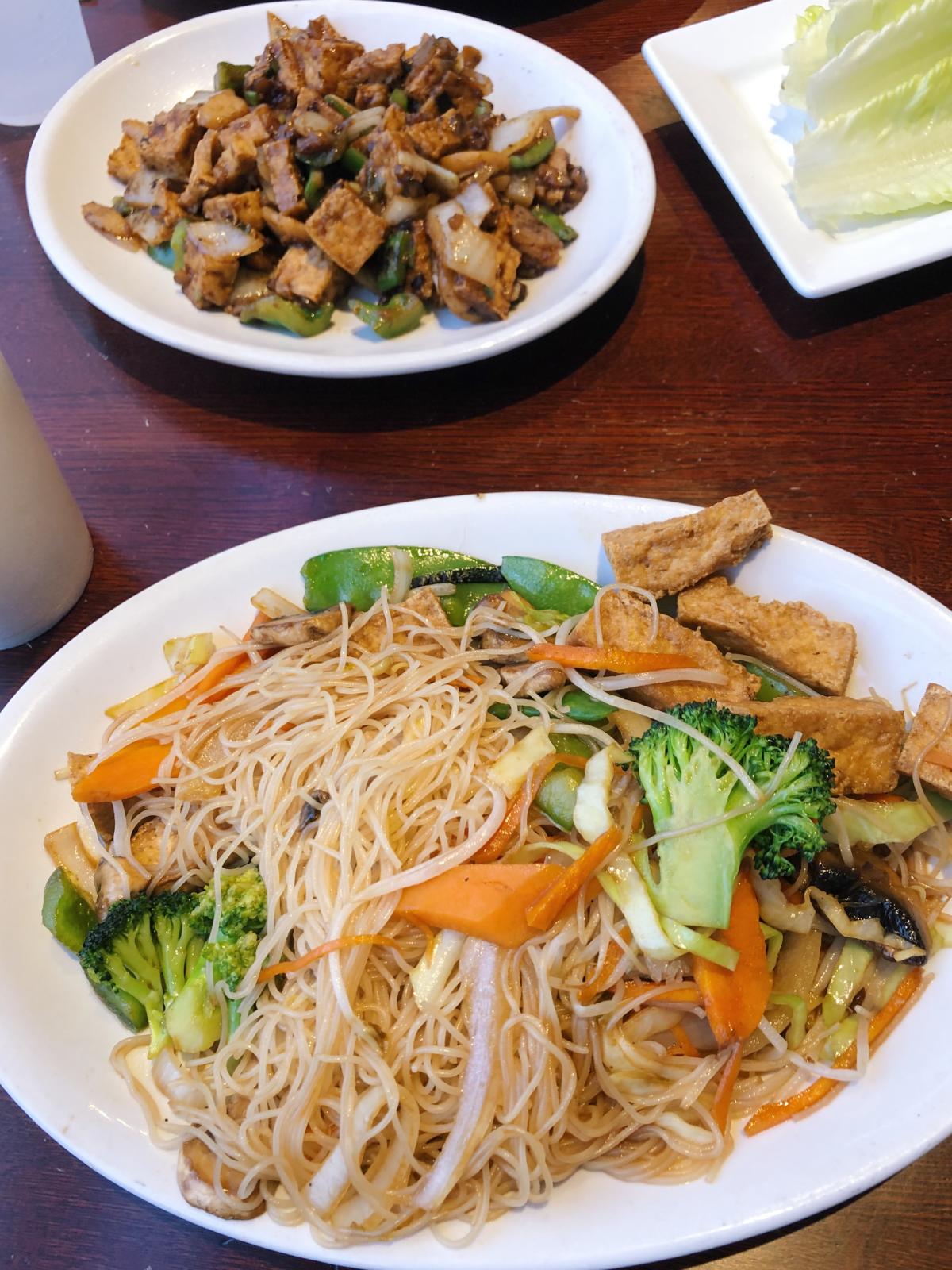 Mei Wei Asian Bistro (pronounced May Way) is a contemporary take on traditional Asian cuisine. They keep a vegan menu hidden behind the counter, just ask to see it. They offer starters, salad, and nine different entrees. Lo Mein Noodle with Tofu (no chicken, no oyster sauce, made with rice noodle).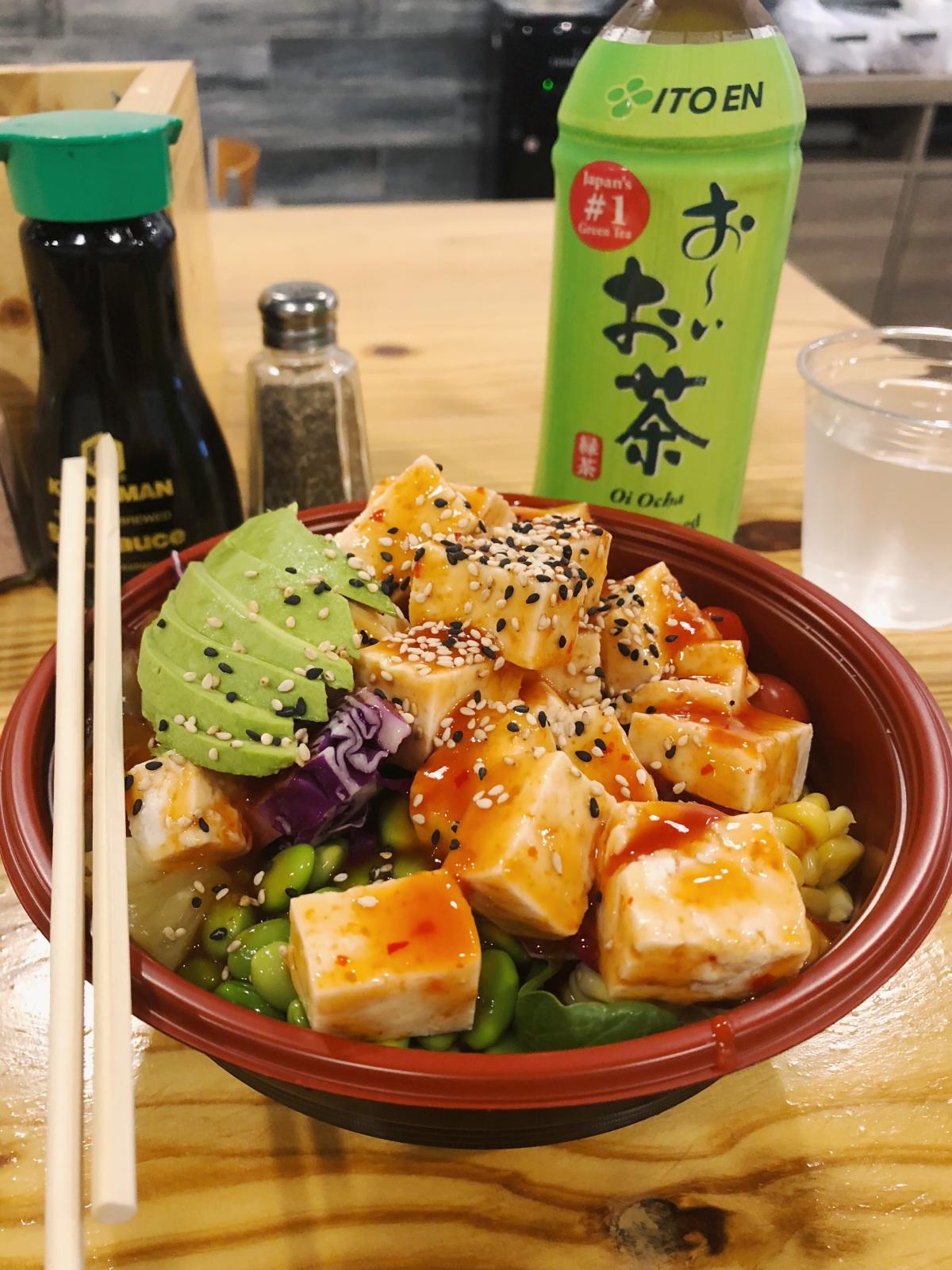 Located in the University Place Shopping Centre, Poke Aloha is providing fast, fresh-packed, and delicious bowls. They strive to use quality local and seasonal produce so that they do their part to support local producers and ensure that their footprint is no bigger than it should be. Their signature Vegan King Bowl dish is tofu, spinach, cucumber, edamame, tomato, red cabbage, pineapple, sweet corn, and avocado, in sweet aioli sauce, and sesame seed topping.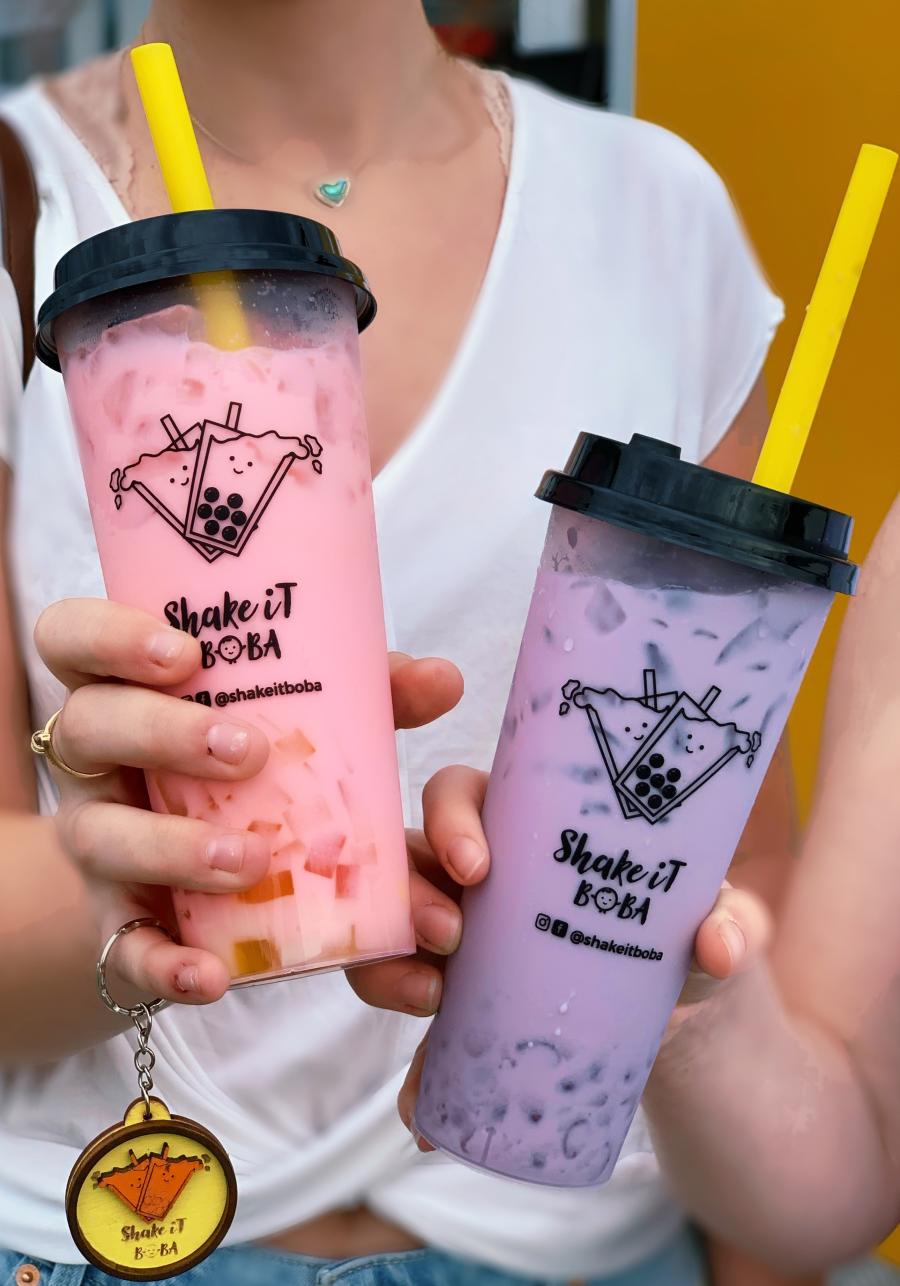 ShakeiT Boba Truck makes hand-crafted bubble teas, a tea-based drink. Originating in Taichung, Taiwan, bubble tea includes chewy tapioca balls or a wide range of other toppings, these are Strawberry Milk Tea + Rainbow Jelly and Taro Milk Tea + Crystal Boba. They made the milk into Latta and substituted it for almond milk. They also offer lighter vegan fruit teas for anyone not wanting almond milk. With two locations, the main location is Shell Minute Man in Madison and the second is 4001 University DR NW in Huntsville, you can't miss these charming drinks.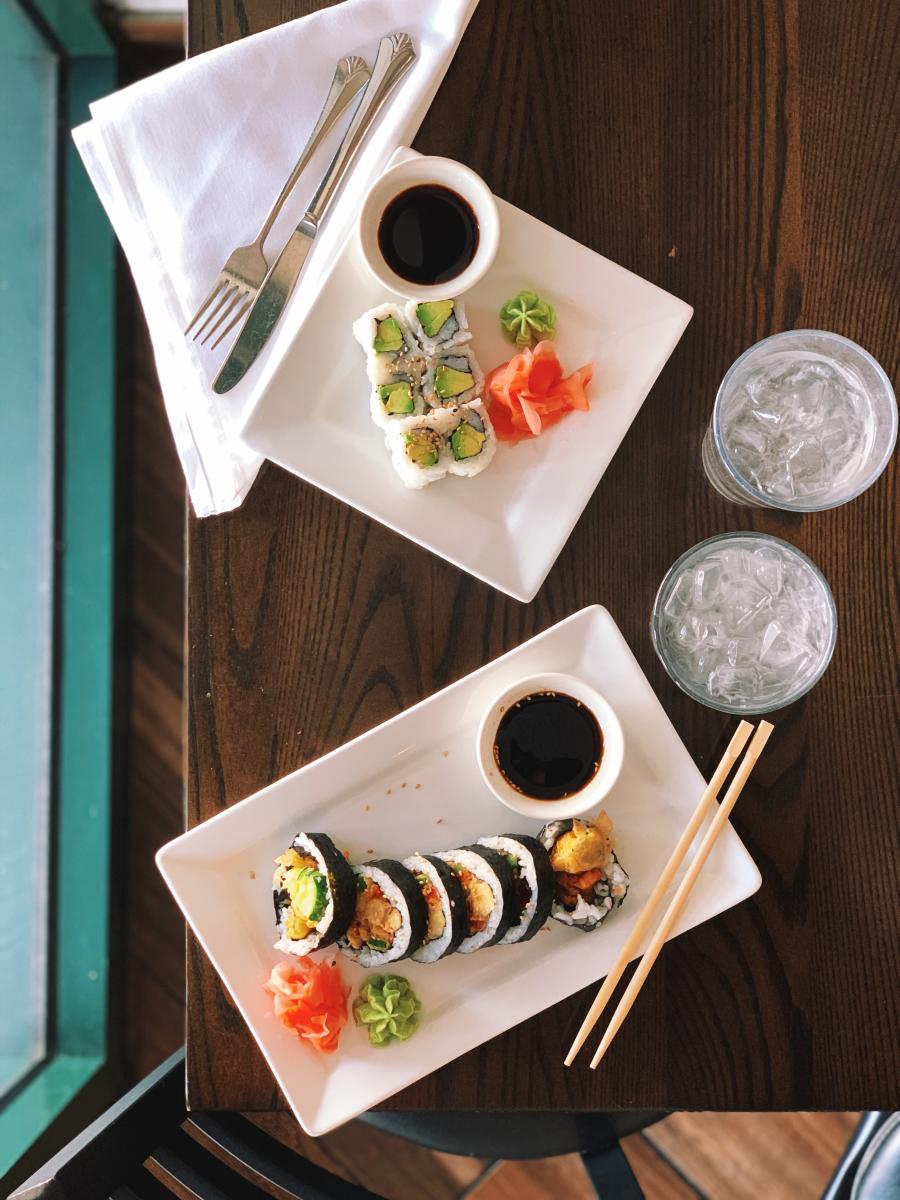 Surin Thailand is staffed with Master Chefs who only use the freshest local vegetables and authentic Thai ingredients to give customers an unforgettable experience. Their menu selections offer a broad spectrum of authentic Thai cuisine to meet all guests' special dietary needs, tastes, and dining preferences. Vegan options from Edamame, Hiyashi Wakame, and Avocado Rolls. They also have sushi like Vegetable Tempura Maki with tempura vegetables, Japanese sauce, and scallions or Yasai Maki with mixed vegetables. They have had exceptional customer service since 1990.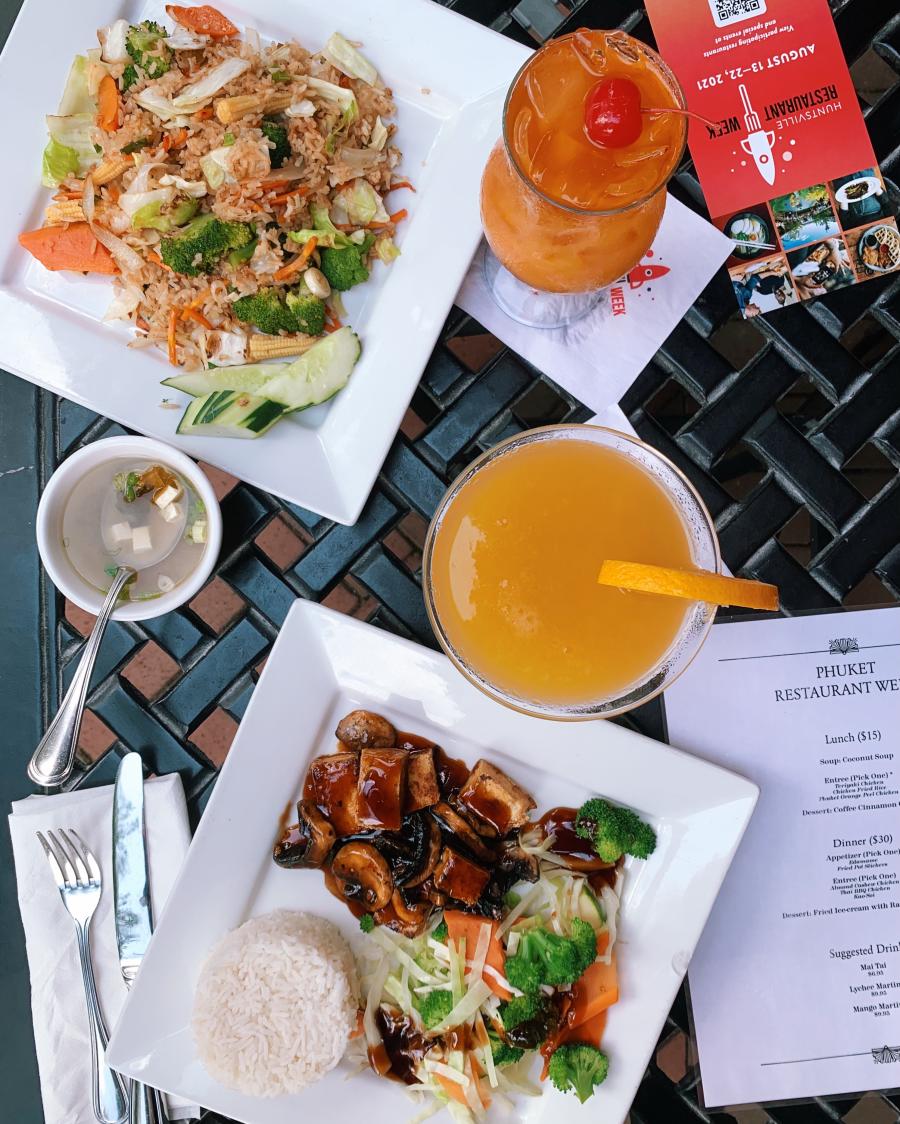 Born and raised in Thailand, Chef Tukky at Phuket has been voted one of the Best Chefs in the Tennessee Valley. Phuket located in Providence knows that fresh ingredients are necessary for delicious food. They offer everything from the Yellow Tofu Curry, Almond & Cashew Tofu (add vegetables) to Sushi: Takwon Pickled Daikon and Kappa Roll Crisp Cucumber. Ask for their vegetarian menu and their team will happily adjust to vegan.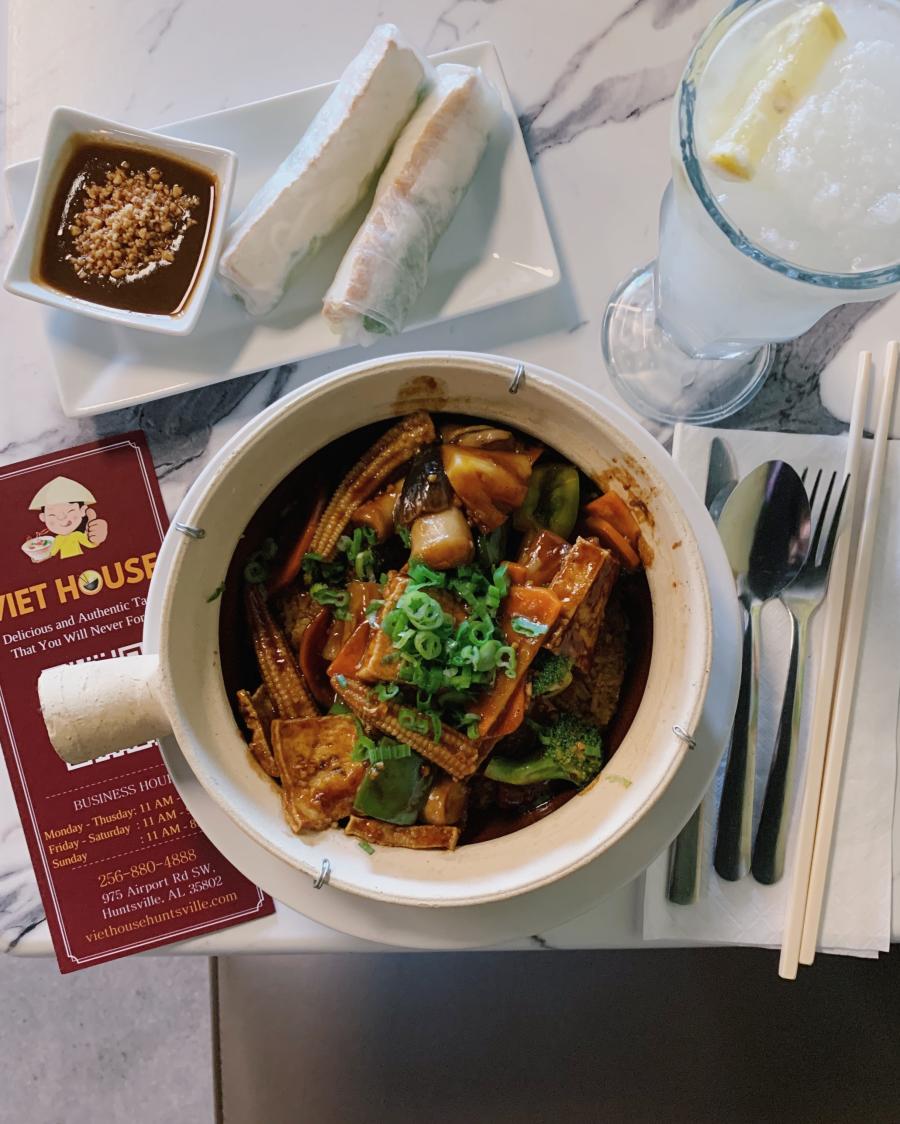 Viet House on Airport Road offers delicious dishes made by professional Vietnamese chefs with unique recipes, guaranteed to be delicious and unforgettable. You can start with tofu spring rolls then choose from Tofu Stir Fry, Tofu Clay Pot (no egg), or Vegetarian Pho. They offer a wide range of drinks from Soy Bean Drink to Coconut Juice. Their friendly staff is happy to answer any questions.
There are plenty of great vegan options at Kung Fu Tea, which you can easily verify by visiting their website and looking at their allergen menu. Most of their Classic and Punch flavor drinks are vegan friendly as well as multiple flavors of the slush drinks, except those containing honey. Some jellies are suitable for vegans, namely nata jelly, mango jelly, and herbal jelly. They offer Coconut and Almond Milk Tea.