The Huntsville cocktail scene has been booming within the last couple of years. Now may be the best time to try all the various drinkable delicacies around town with the Downtown Huntsville Craft Cocktail Trail. We've broken down the stops to give you an idea of which one may best suit your needs.
How does the Downtown Huntsville Craft Cocktail Trail Work?
Grab your trail guide from any of the 12 participating spots. Once completed, email downtowntrails@downtownhuntsville.org to receive your trail prizes. 
Please note that this trail is not meant to be done in one night, and you should always drink responsibly.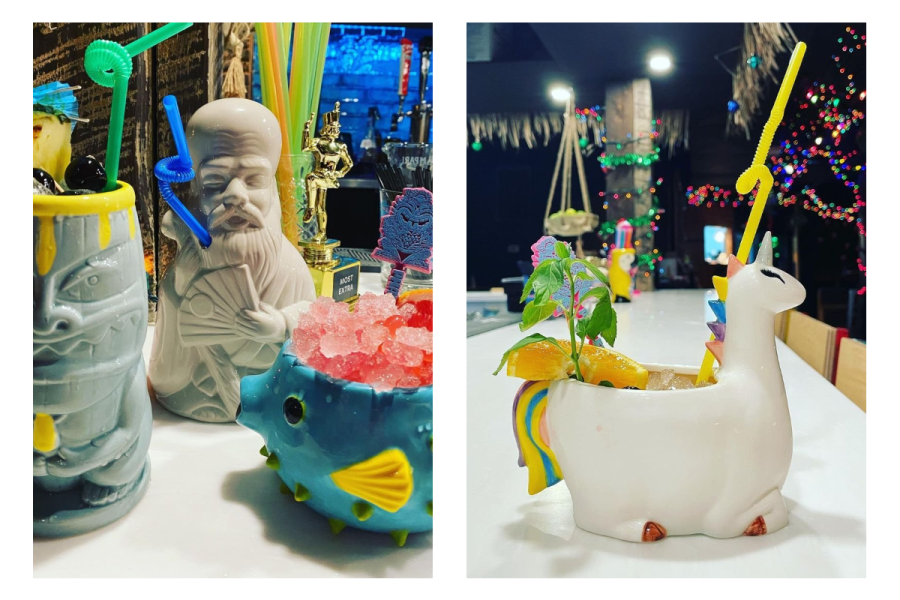 Image Credit: Phat Sammy's 
Not only does Phat Sammy's serve up some of the most unique and delicious food in Huntsville, but their drinks are also sippable works of art. 
Note that these creative cocktails and fun cups vary and might be limited editions! 
Address: 104 Jefferson St S, Huntsville, AL 35801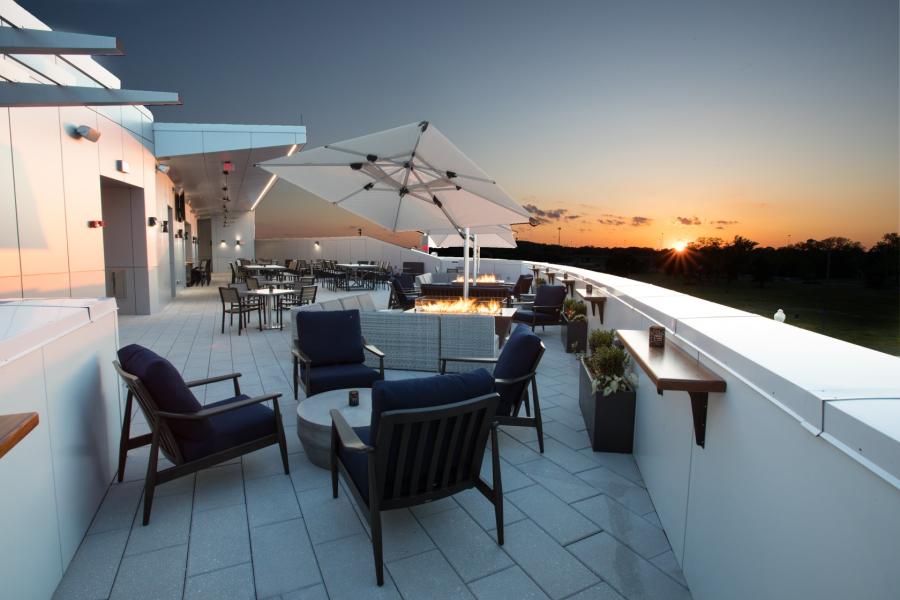 Image Credit: Rhythm on Monroe
Sip on a cool drink while watching a fiery sunset over Huntsville. Here you can find plenty of rockstar-inspired cocktails along with some supreme dishes fit for THE King! A personal favorite - Honky Tonk Whiskey Woman. Rhythm on Monroe is located at the Von Braun Center right next to the Mars Music Hall. If strolling along Big Spring Park and stopping in for a cocktail and dinner is your thing, this is your stop! 
Address: 700 Monroe St SW, Huntsville, AL 35801
Best for Fine Dining - The Bottle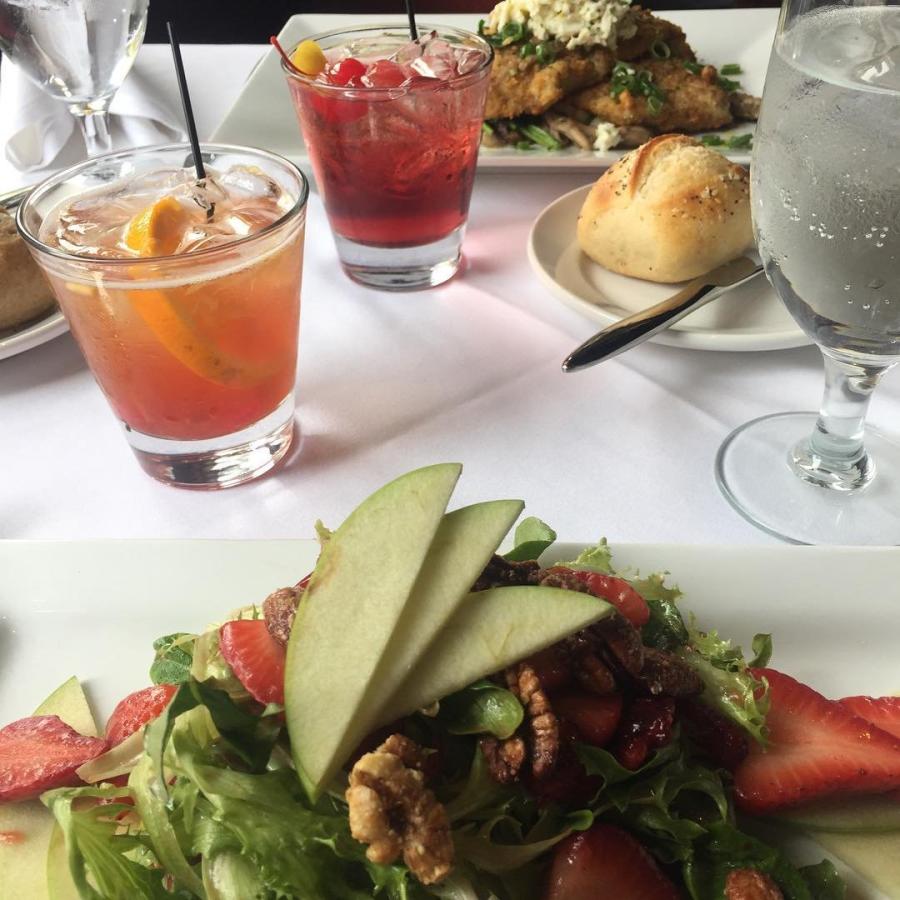 Image Credit: The Bottle 
Whether celebrating a special event or treating yourself to some of the finest dinings in Huntsville, The Bottle is ready to provide you with extravagance. Sip on one of their delectable cocktails while watching all the activity in the heart of downtown Huntsville right outside their windows. Click here for more places to splurge on a special night!
Address: 101 Washington St NE, Huntsville, AL 35801
Best for Lots of Liquor - Purveyor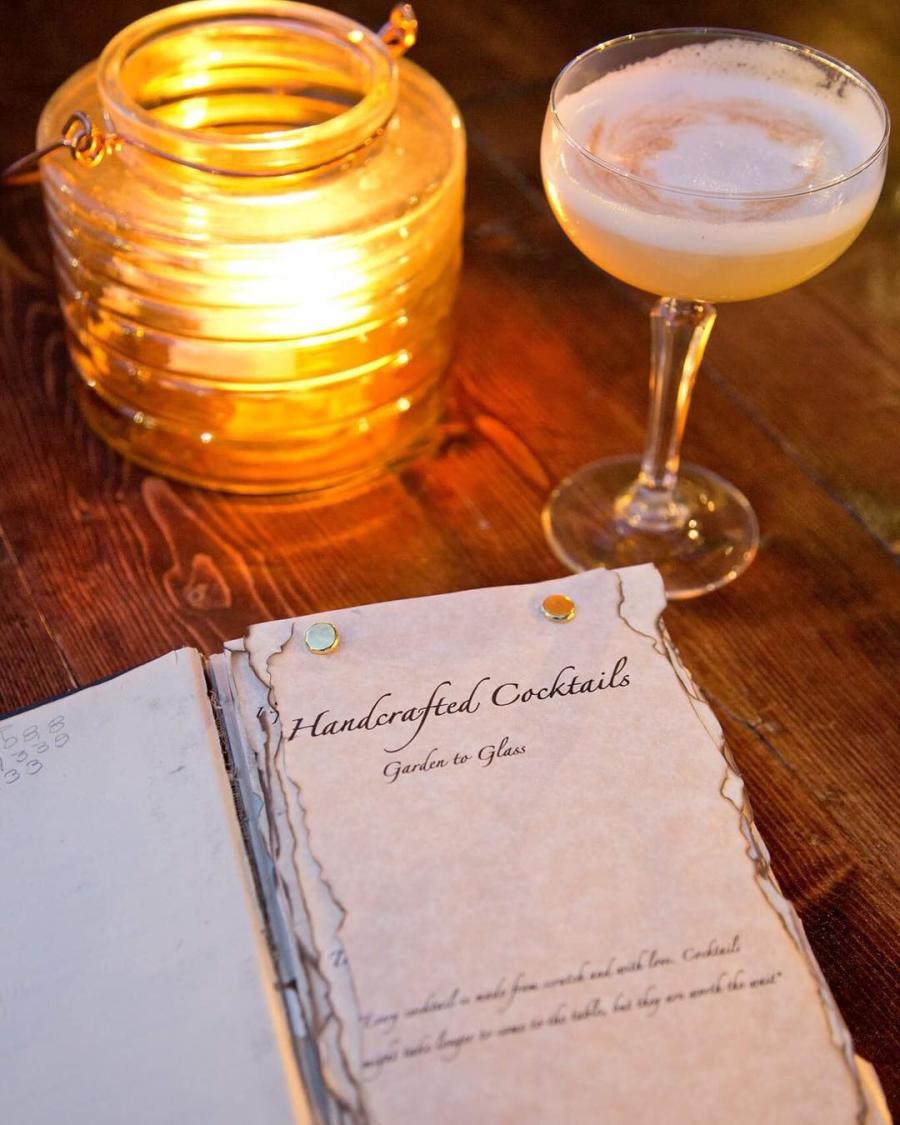 Image Credit: Catacomb 435 
If you are looking for some classic dishes with a unique twist and a bourbon menu for days, the Purveyor is your place. They house an extensive list of bourbon and wine options plus some specialty cocktails, and the intimately romantic yet comfortable environment you'll find yourself in while you enjoy your meal. An added bonus is you can usually ask for a password or talk to them about their sister business, Catacomb 435, a hidden speakeasy nearby!
Address: 201 Jefferson St N, Huntsville, AL 35801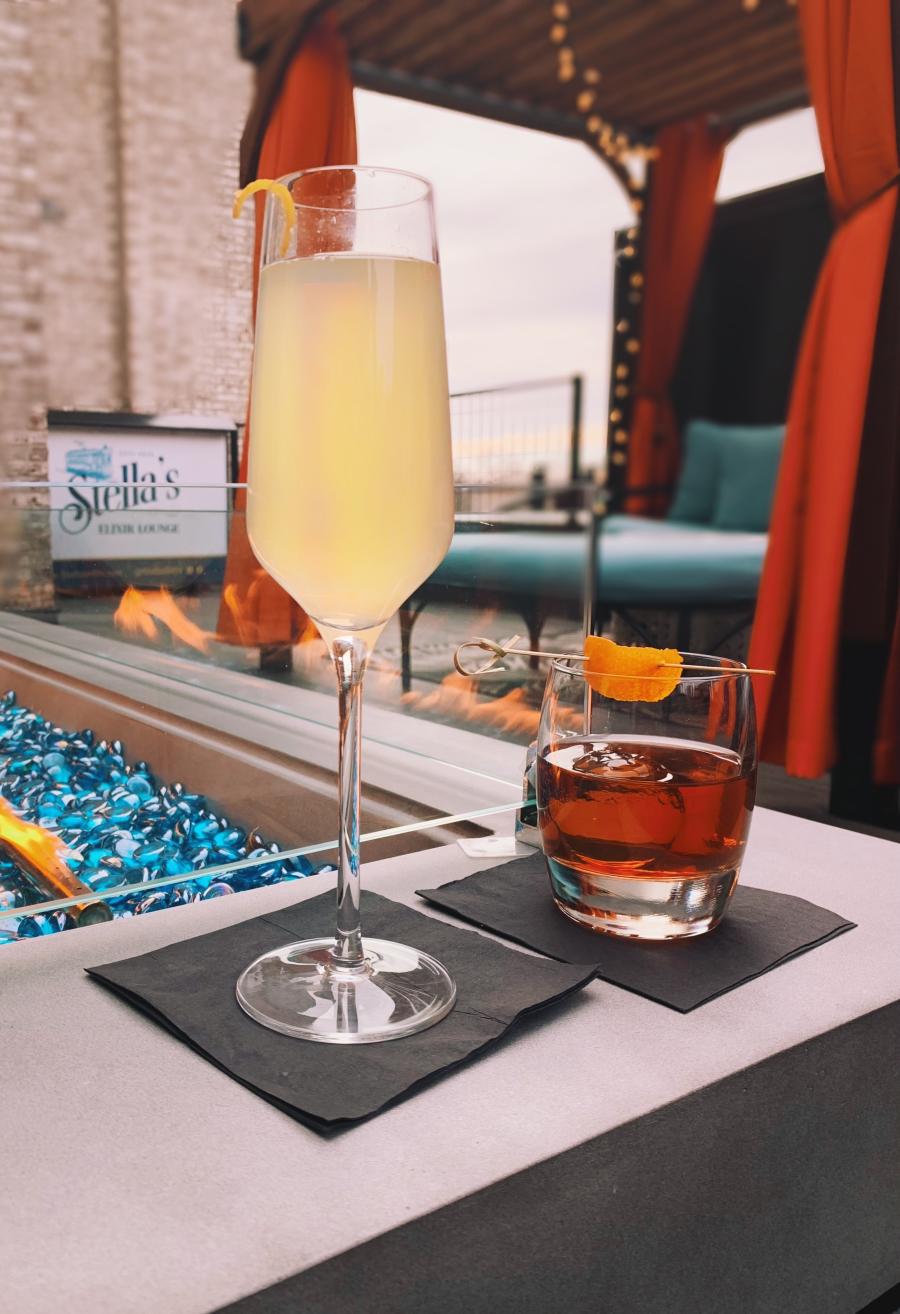 Image Credit: Stella's 
Cozy up in a cabana on Stella's breezy and beautiful patio. Imbibe on a French 75 while you soak up their elegant atmosphere reminiscent of Hollywood's golden age. Just so you know, every Monday-Friday you can enjoy their featured cocktail special!
Address: 127 Holmes Ave NW Ste 202, Huntsville, AL 35801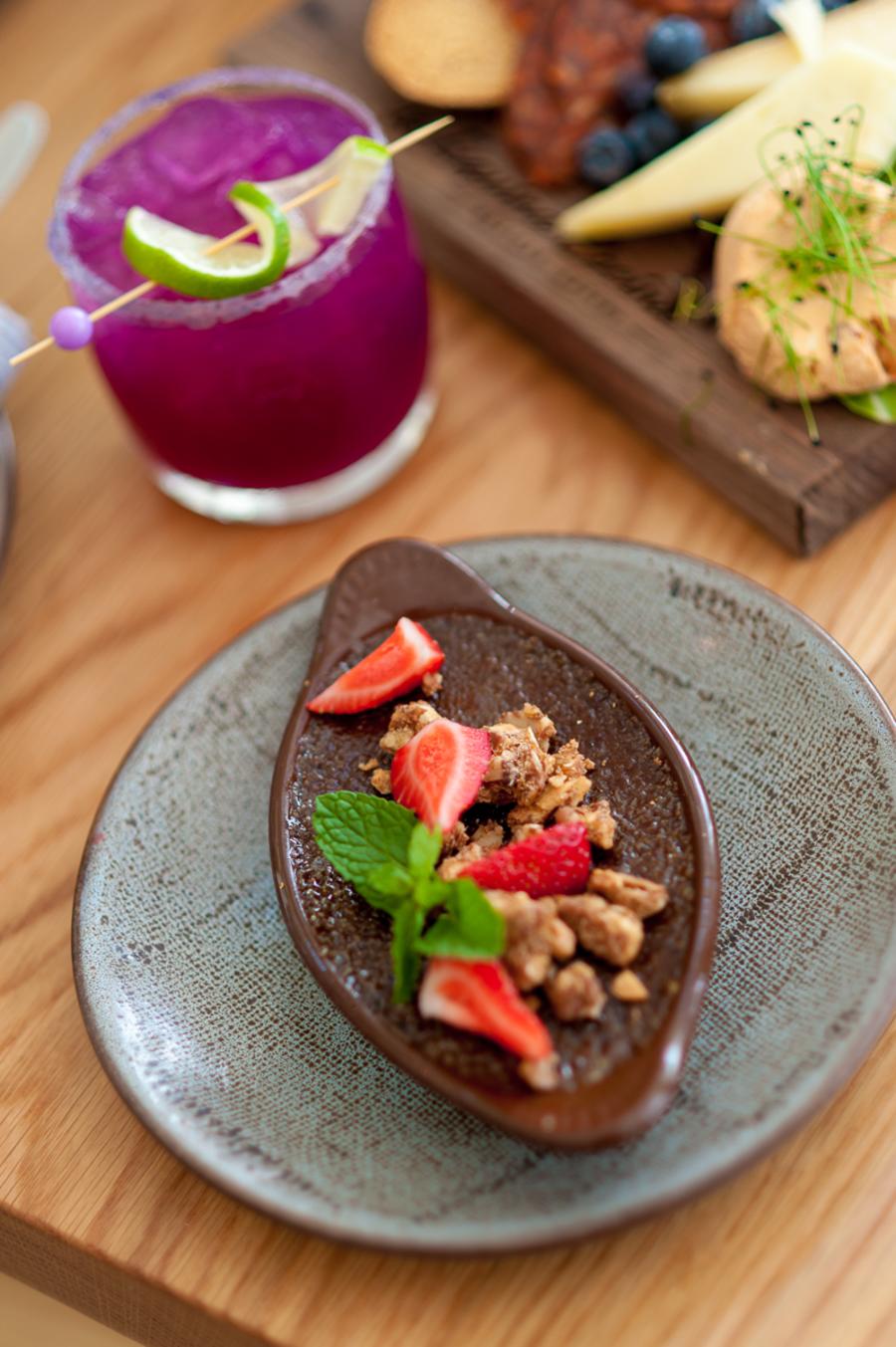 Image Credit: La Esquina Cocina
Want something different from your classic eggs benedict? La Esquina Cocina recently started serving brunch on the weekend and their brunch cocktails will set you up for a perfect Sunday Funday!
Address: 127 Holmes Ave NW Suite 101 Ste 101, Huntsville, AL 35801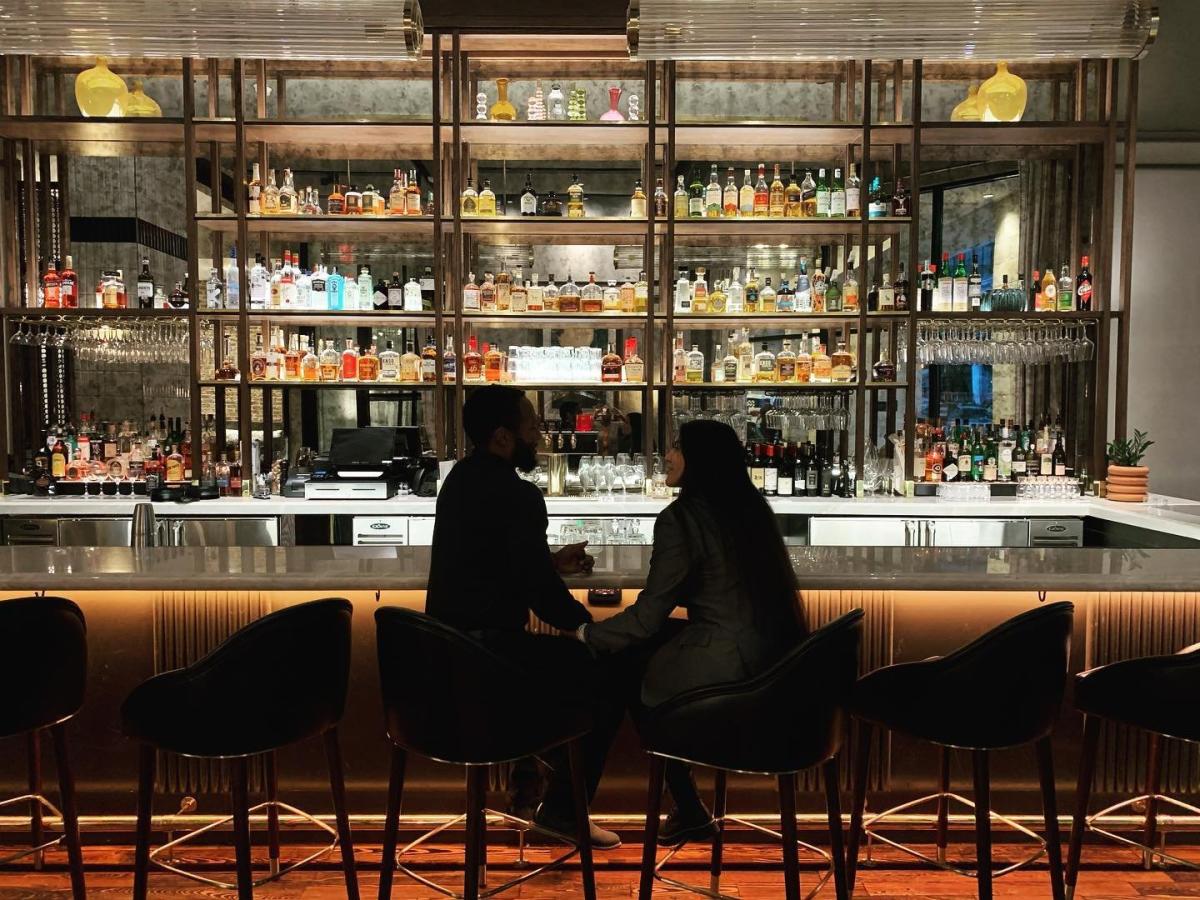 Image Credit: 106 Jefferson 
Wanting your drink to come served with a side of history? Revivalist, located within the 106 Jefferson hotel, oozes a refined ambiance and a premium drink menu. Once a bustling tavern, this site later became home to a hotel, a power company, and a family-owned furniture store—constantly evolving yet always occupying a piece of importance in our community. Today, it has been reinvented once again as a gathering place that reflects the charm of historic Huntsville.
Address: 106 Jefferson St. S, Huntsville, AL 35801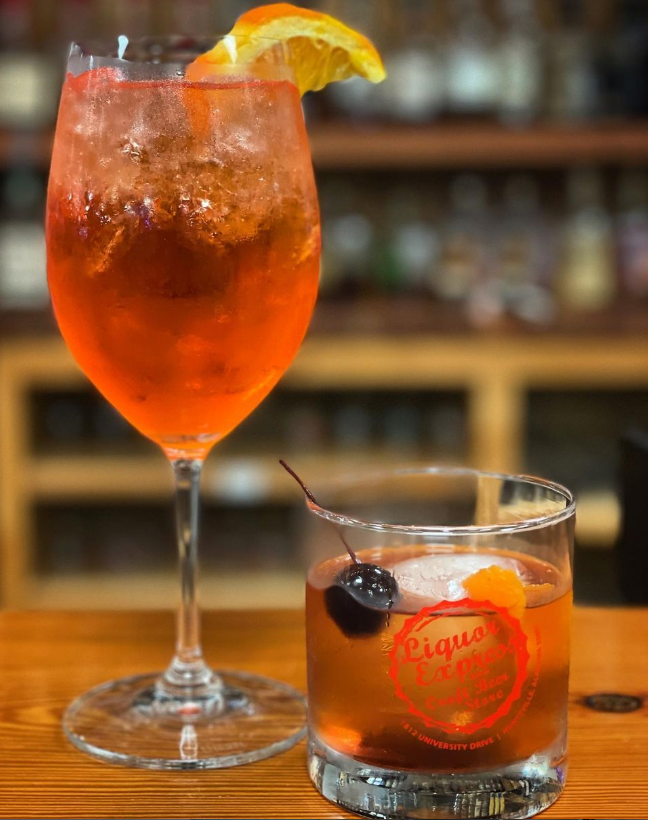 Image Credit: Liquor Express 
 Their extensive beer selection is enough to make this a must-visit spot but Liquor Express goes a step further with a bar serving up crafted and creative cocktails everyone will love.
Oh, but it doesn't stop there! While you sip on a signature cocktail, enjoy live music, and even join a pottery class! 
Address: 1812 University Dr NW, Huntsville, AL 35801
Best for that perfect sip pic - Baker and Able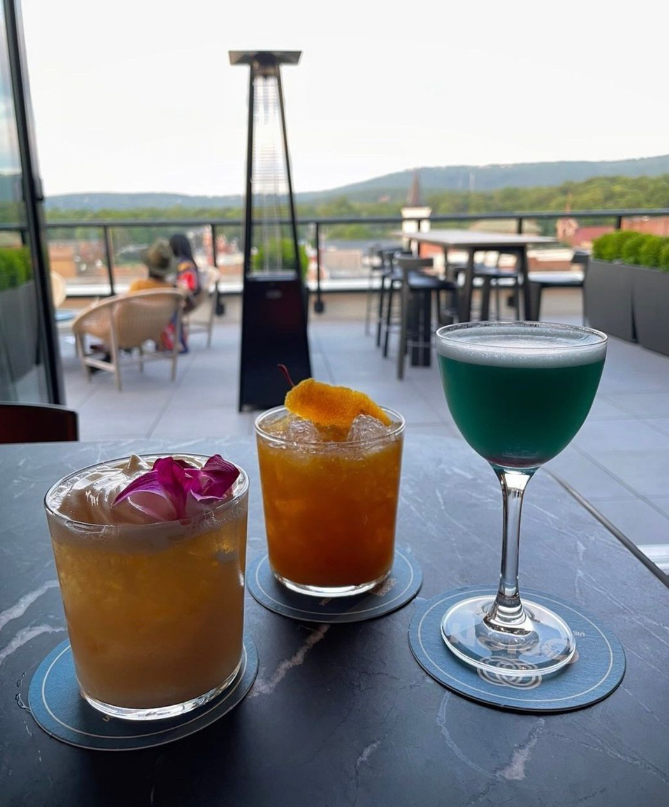 Image Credit: Baker And Able 
Baker and Able Rooftop Bar takes mixology to new heights. Literally! Soaring at the top of the 106 Jefferson Hotel, Baker and Able is the spot for that perfect cocktail-sipping picture. Baker and Able Rooftop Bar takes its name from Miss Baker and her companion, Able who were monkeys that embarked on a space mission aboard a Jupiter AM-18 rocket in 1959. Space is a pretty big deal in Huntsville and Miss Baker and Able are legends! Enjoy cocktails that are as equally beautiful as they are TASTY! 
Address: 106 Jefferson St S, Huntsville, AL 35801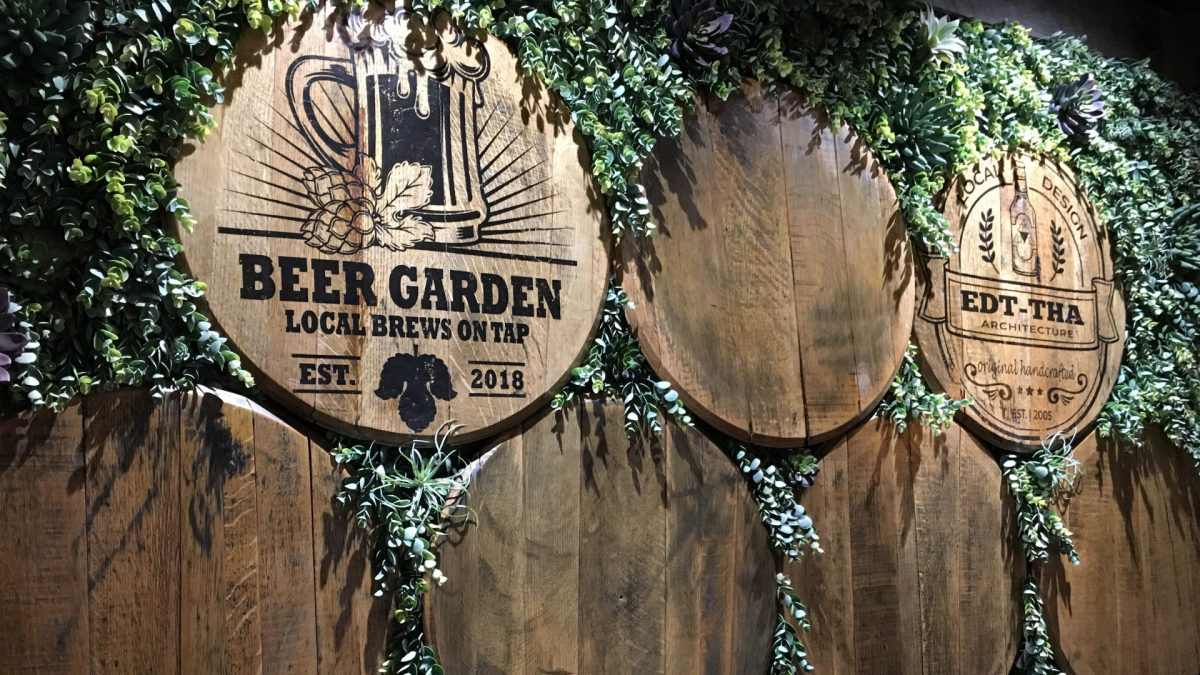 Image Credit: Huntsville International Airport 
The Huntsville International Airport Beer Garden has drinks so delicious, you'll want to miss your flight! Whether you've just arrived or are heading out, the Fly HSV Beer Garden has crafted cocktails and brews that will make you say, "Yeah, that's Huntsville!" 
Address: 1000 Glenn Hearn Blvd SW, Huntsville, AL 35824 - Located in the Concourse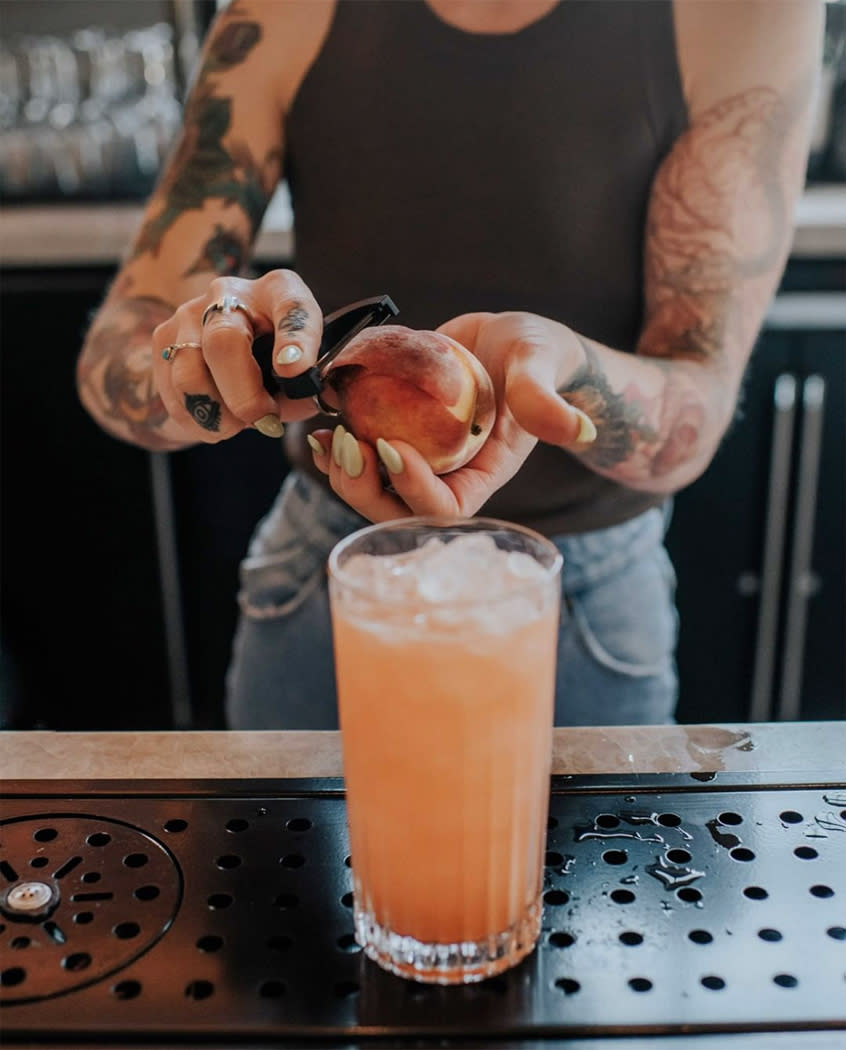 Image Credit: CO/OP Community Table 
A cocktail you can feel good about! CO/OP Community Table is all about sustainability and limiting the impact left on our planet. Flavors are fresh and sourced from local farmers and purveyors. Each cocktail is crafted with the utmost creativity and served with plenty of Southern hospitality. 
Best for chilling out - BEEZR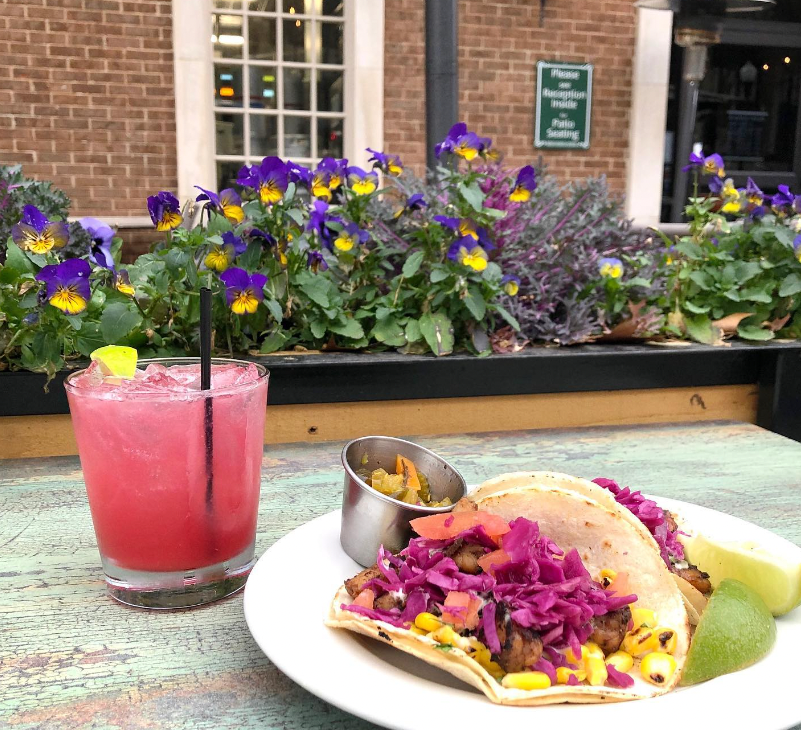 Image Credit: BEEZR
This vibrant spot in the heart of Downtown Huntsville is a local favorite. When you see the funky, fun stained glass windows, you'll know you're there. Inside you'll find craft cocktail concoctions and a whole lot of beer! Don't let the extensive craft beer selections fool you, BeeZr serves up some delicious cocktails with names that will be stuck in your head all day and night! 
Address: 109 North Side Square, Huntsville, AL 35801