The days are getting longer, and that means summer evenings are just around the corner. To soak up every bit of the views and brews downtown Huntsville has to offer, here are a few of our favorite restaurants with outdoor seating — and awesome patios.
Wine and Dine
Huntsville's brew scene is well established by now, and its wine and cocktail scene is growing by the day. By summer's end, we predict spots like Pane e Vino and SiP will be high on your favorites list.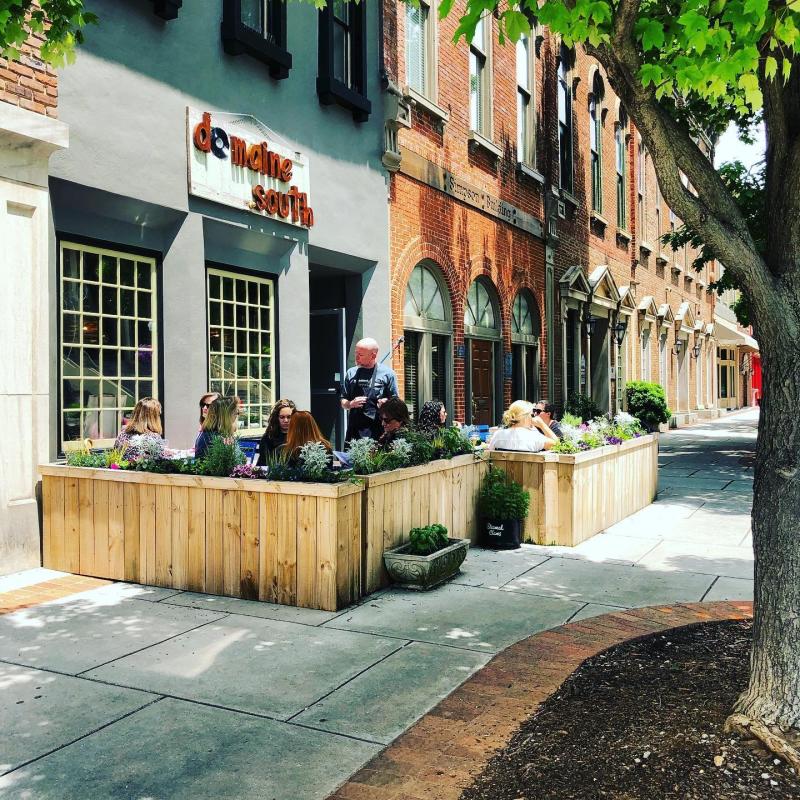 Domaine South – 103 North Side Square
Domaine South's cozy outdoor patio is located right on Downtown Huntsville's Square. They source locally created breads and create amazing charcuterie boards along with some more hearty options. With both wine and beer along with an ever changing menu to fit the seasons, it's always a hit.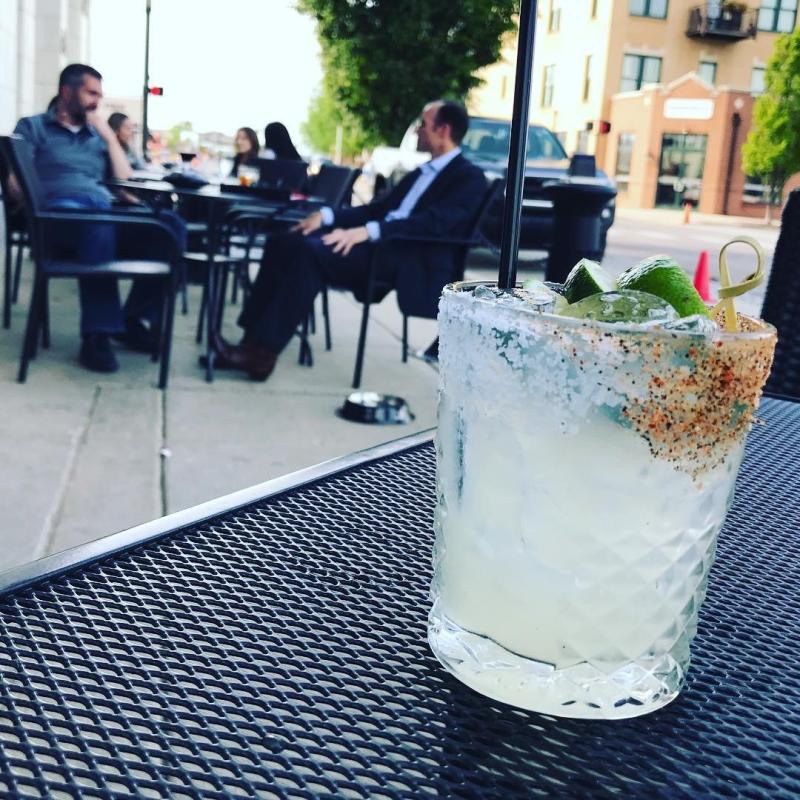 SiP – 111 Greene Street NE
Located on the backside of the Square, SiP Cigar and Cocktail lounge is quietly tucked away, so it feels almost like a secret hangout. Because of that, you won't have to wait too long for a table or view for a seat.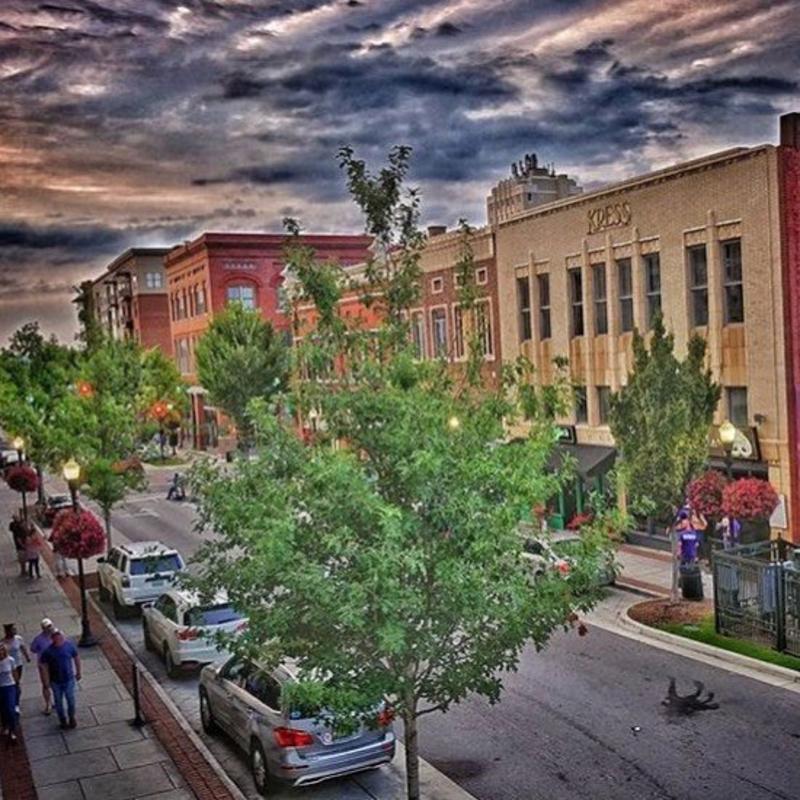 The Martin Bar and Bistro - 116 Washington St SE
Atmosphere is everything at The Martin, and many people visit just for the view alone. Its urban vibe perfectly matches the location in the heart of downtown, and the front walls are actually large garage doors that remain open when weather permits. Grab an artisan cocktail and some classic American food.
Treat Yourself
These patios are the perfect setting for summer date night out on the town. Plan to make a reservation around 6pm so you can enjoy every second of the sunset — and a full-course meal.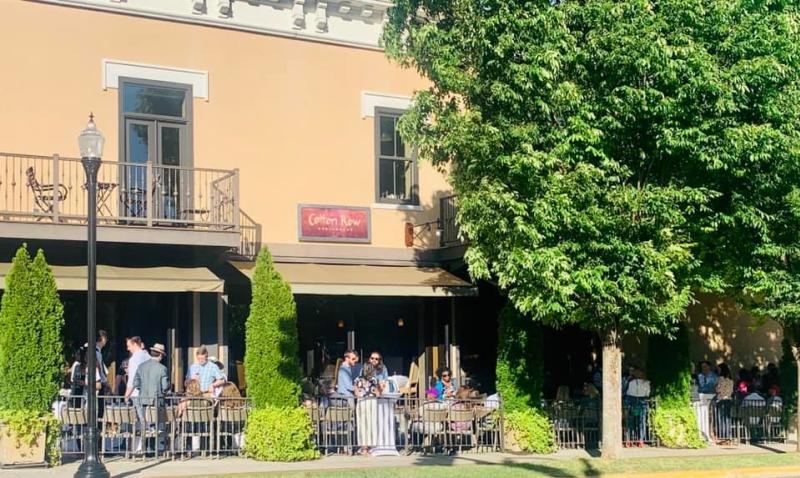 Cotton Row – 100 South Side Square
There's no place better than Cotton Row to people watch downtown, and thanks to its valet car service you can spend less time looking for a parking spot and more time enjoying your night out.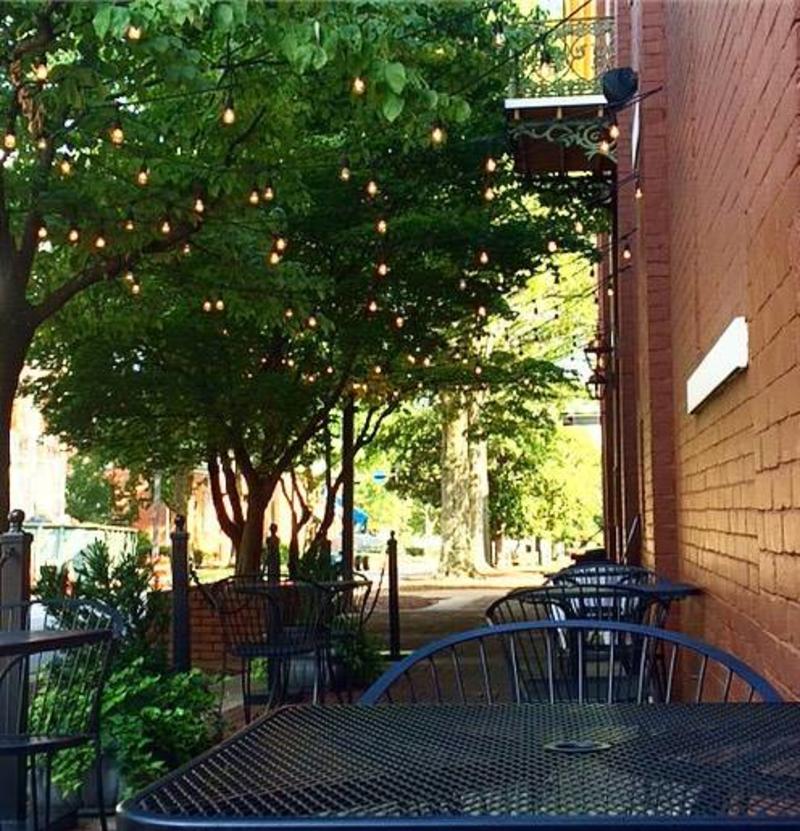 Commerce Kitchen – 300 Franklin St SE
Located just around the corner from Harrison Brothers Hardware, Commerce Kitchen elevates traditional Southern cuisine. We recommend hanging around for dessert.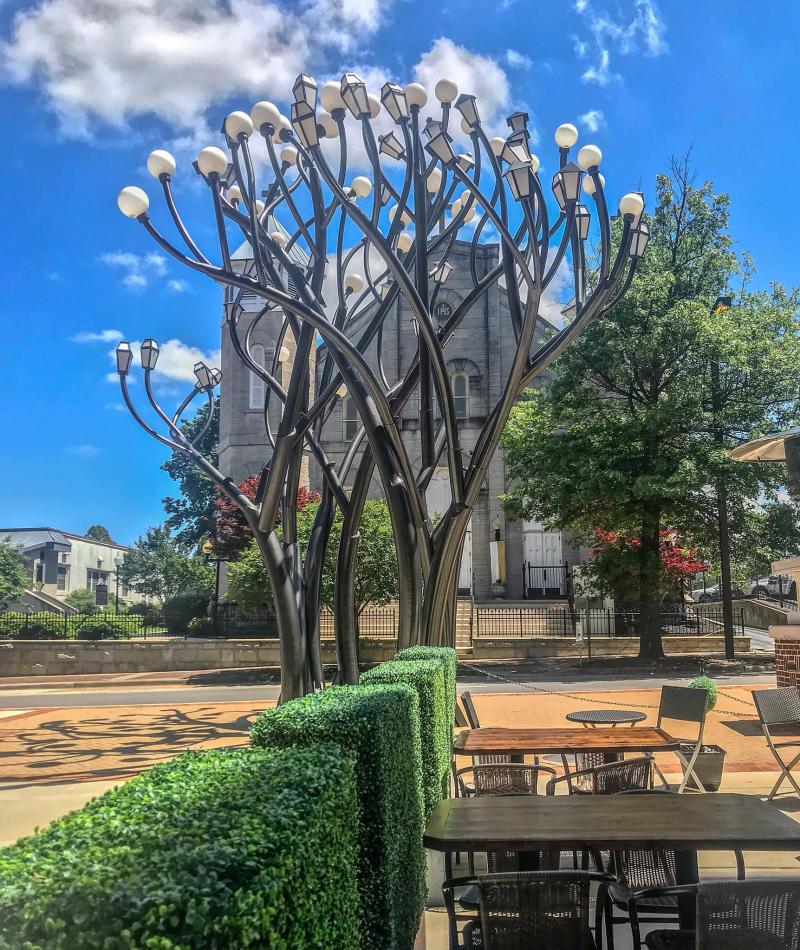 Purveyor Huntsville – 201 Jefferson Street
Handcrafted cocktails and Instagram-worthy settings go hand in hand at Purveyor. Pro Tip: Grab a table along one of the ornamental bushes. Not only will it feel more private, it'll also come in handy for an Instagram snap of your cocktail later.
Quick Break
You don't need to splurge on date night or plan around a happy hour to enjoy the patios downtown. These options are great for breakfast or lunch throughout the week.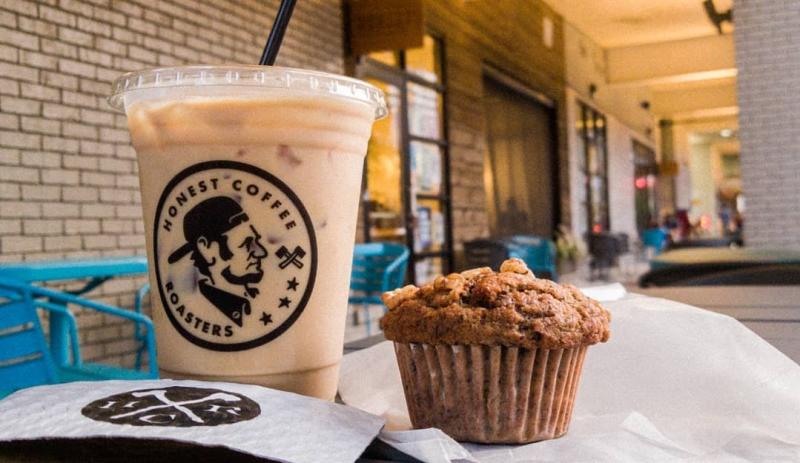 Honest Coffee Roasters – 114 Clinton Avenue
While summer evenings tend to nab the spotlight, Honest's cold brews, bright tables and floor-to-ceiling bay door make a pretty convincing case to enjoy summer mornings, too.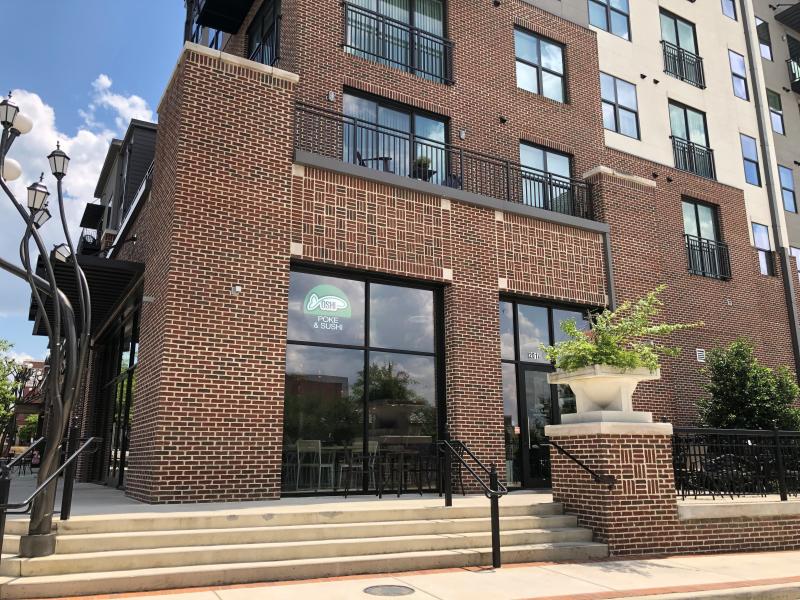 Oshi Poke Bowl and Sushi – 201 Jefferson Street N
In addition to being the only poke and sushi place in Huntsville, Oshi is also a contender for the most outdoor seating, making it perfect for a healthy lunch break for a midweek pick-me-up.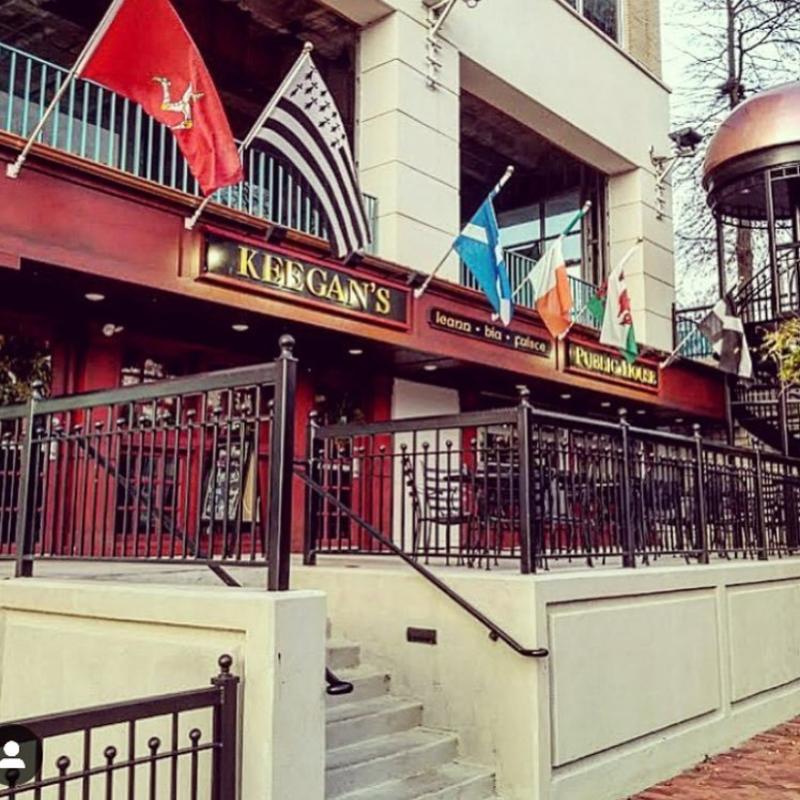 Keegan's Public House – 200 West Side Square
In addition to live music, Keegan's Public House's family-friendly atmosphere overlooking Big Spring Park will quickly make it one of your favorite hangouts of the summer.  
Outdoor Play
These spots are fantastic for large groups of friends to hang out and enjoy a meal together.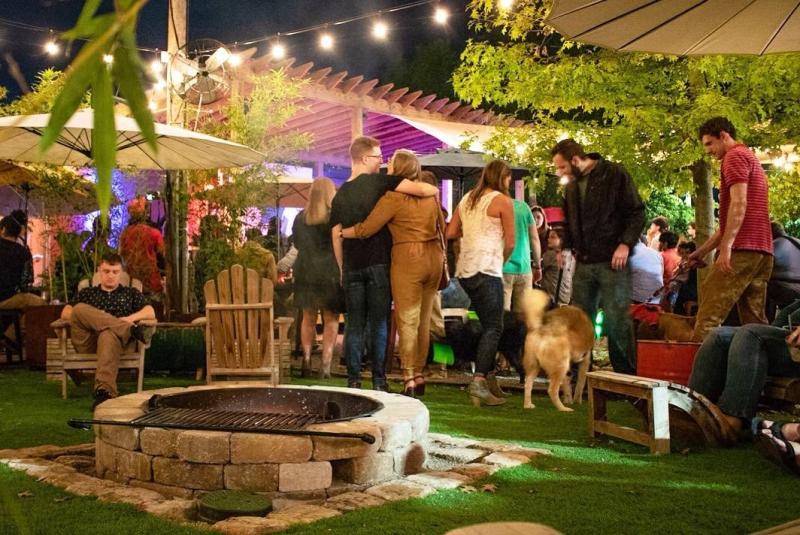 The Camp - 5909 University Dr NW
Located at MidCity, The Camp is one of Huntsville's newest outdoor destinations.  They have permanent food trucks with some of the best hot chicken in Huntsville. They also have tacos and a bar! Alchemy Coffee is also located in this center that always has something going on from live music and movie nights to a farmer's market on Sundays.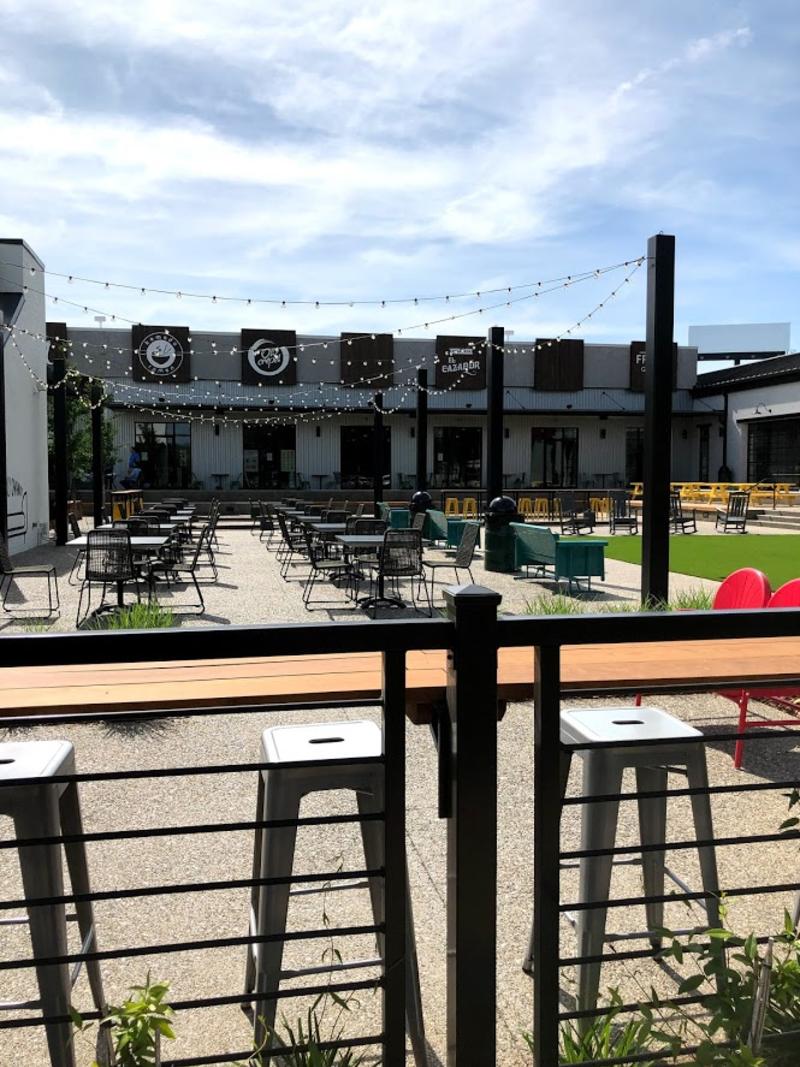 Stovehouse - 3414 Governors Dr SW
Stovehouse will be home to the Pourhouse and five restaurants this summer with a coffee shop starting up in the fall. They have a food & leisure garden that has amazing artwork throughout along with a chance for you to enjoy bocce ball, foot billiards, hula hoops, wood-pin bowling, ping-pong and all kinds of horsejackery.™