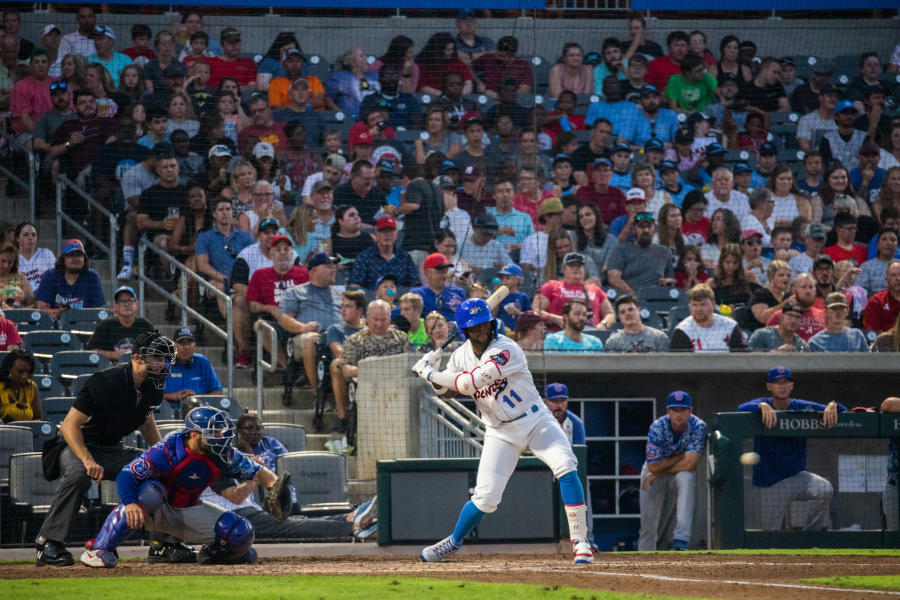 Even if you are not the biggest sports fan or know much about baseball, you can count on having an epic time attending a Rocket City Trash Pandas home game at Toyota Field in Madison.
The Trash Pandas (yes, the best mascot and name in minor league baseball, or possibly anywhere) are the proud Double-A Affiliate of the LA Angels in the Double-A South and are ready to bring their second season to Madison County! The Rocket City Trash Pandas home season opener is April 12th. You can see their schedule online.
The state-of-the-art stadium is just off I-565 in Madison, and there are plenty of places to enjoy some food before or after the game in Town Madison. Plus, the ballpark offerings are tasty. Before you go, here are some things that will help make the most of your game while you root - root - root for our home team! 
Insider Tips on Game Day: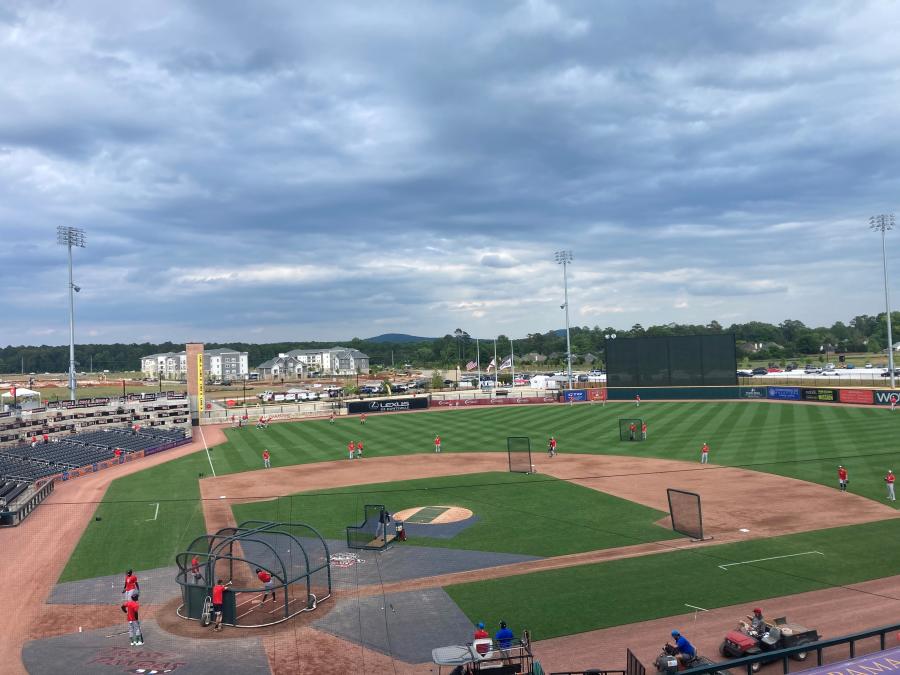 Buy tickets at least a few days in advance to the home games here. General Admission seating doesn't have actual seats so you must sit in the grassy area or get there early enough to snag a table.
Pay for parking in advance to save some money.  You can click here or use the Clutch App to pay only $6.75 for parking versus $10 the day of the game.
Toyota Field is one of the first Minor League stadiums that is cashless. You can use your debit/credit cards, phone/mobile pay or buy a Trash Cash card (the in-house form of payment for those who don't carry credit or debit cards) at Guest Services.
Pack light, There is a clear bag policy at Toyota Field and a list of prohibited items. 
Sometimes the food lines can get a little long, but if you arrive and order your food early, you shouldn't have any problems. Check out the menus here. Local food trucks add to the concession choices.
Families with kids under the age of 7 can enjoy a playground on the third-base side of the stadium.
Specialty Nights: 
Depending on when you attend a game, you may be celebrating with fireworks, a happy hour or puppies! Here's the rundown of the promotional nights that are happening each game this 2022 Season. 
Tuesday: Ladies Nights
Wednesday: Dog Days - See more below
Thursday: Happy Hour special from 5pm - 7pm
Friday & Saturday: Fireworks Spectacular 
Sunday: Kids run the bases
To learn more about their special programming, check out the Rocket City Trash Pandas website.
New at Toyota Field in 2022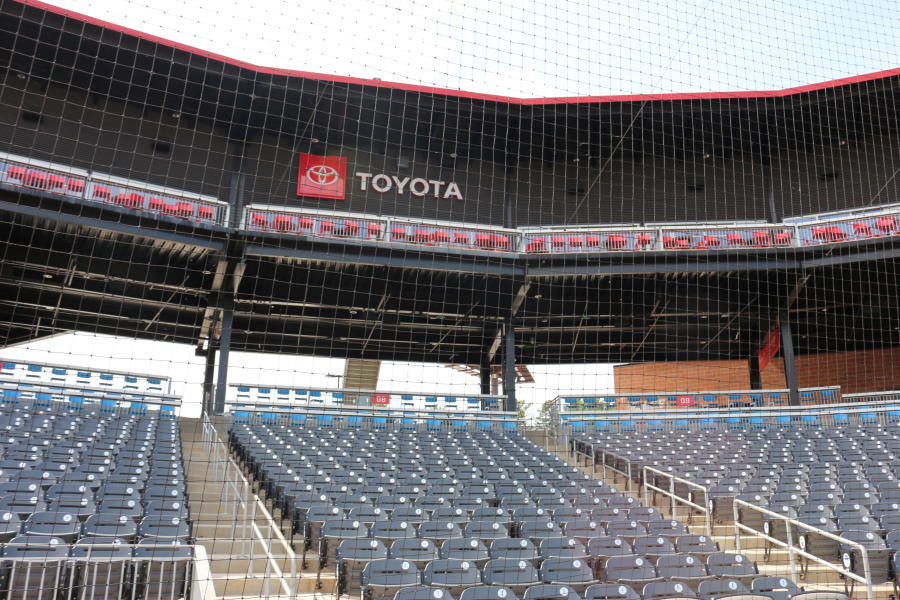 The whole family can watch a little easier as the Rocket City Trash Pandas team added new safety features. The protective netting around Toyota Field has been extended throughout the ballpark both in width and height. 
Fans can now find a new bar in the center field near the bullpens that will feature craft beer and Trash Pandas cocktails. Rocket City Trash Pandas game is a 360 experience where you can find fun, food, and drinks around the entire field. 
Trash Pandas Nation can show off their pitching arms at the new Mojo Speed Pitch Cage. For a small fee, get your pitch clocked by throwing at a realistic catcher and see if you would have any success on the mound. 
Finally, if you enjoy the stats of the game, a new Hawk-Eye system has been installed to show information like the speed of a pitch, the distance of a home run, the height of a batted ball, and so much more.
Toyota Field Food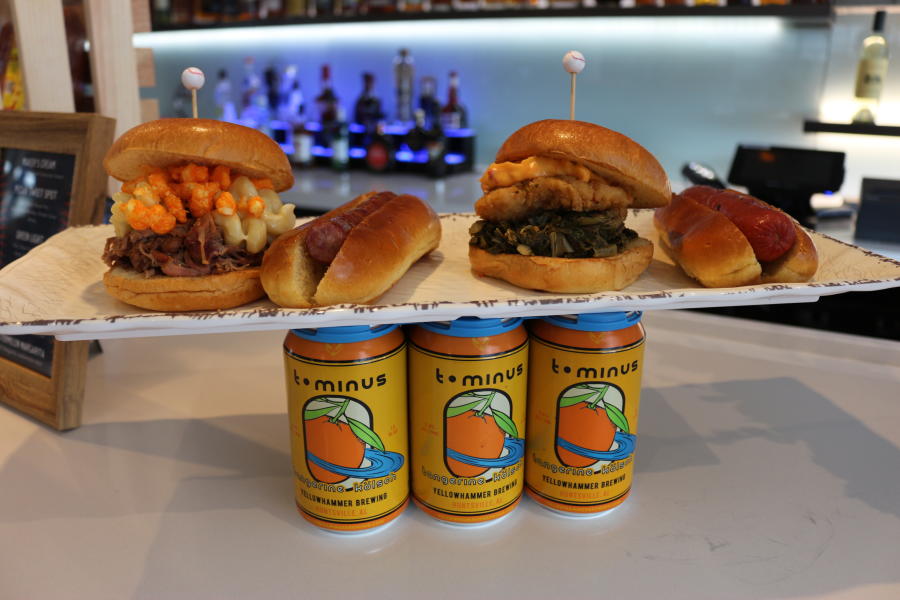 New for 2022 are several dishes that are inspired by the South and southern cuisine. The menu brings a new flare to southern specialties such as fried chicken, macaroni and cheese sloppy joes, pot roast, meatloaf, and more.
"The inspiration for this year's menu was to really showcase southern cuisine," Trash Pandas Food and Beverage Director Garien Shelby said. "The idea is that when people come to this ballpark, that we really represent Alabama and the south strong with our food service."
For 2022, the Trash Pandas have partnered with Conecuh, a local brand from Evergreen, Alabama that has produced an unmistakable flavor featuring high quality meats with a patented blend of seasoning for more than 70 years.
The new items will be available all throughout Toyota Field, with certain items available at all concession stands on the concourse and others offered upstairs on the suite level and at the SportsMED Stadium Club. Visit their website to see all of the menus for 2022.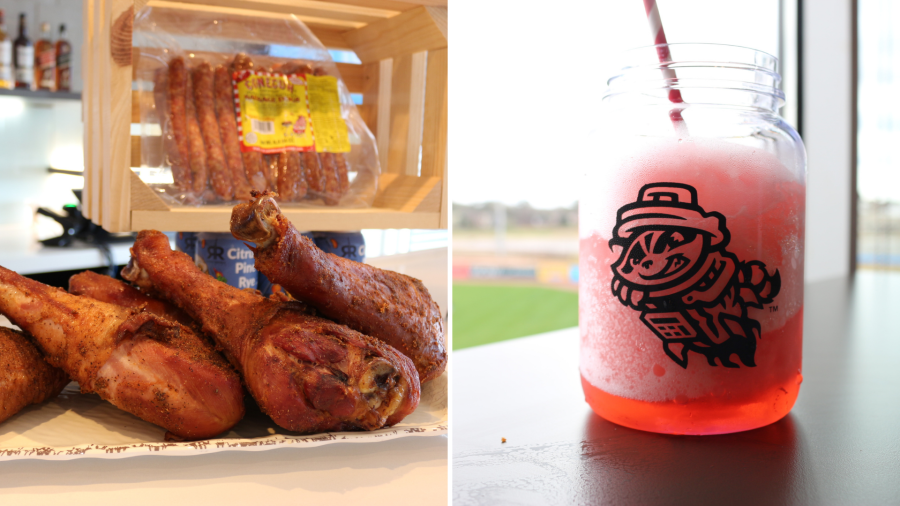 New Items Available At Concession Stands
Conecuh Hot Dogs: The Trash Pandas will offer a standard Conecuh Dog served on a brioche bun as well as a Conecuh Chili Dog, featuring house-made chili. Available at Dumpster Dive and Gravity Grille.
Eat Your Opponent Dog: Returning from 2021 with a new twist, A different specialty hot dog each homestand with toppings reflecting the local flavor of the city of the Trash Pandas' opponent. Available at Sprocket's Grille.
Southern Chicken Sandwich: Pimento cheese, fried chicken, braised collard greens, brioche bun. Available at Gravity Grille.
Bama Pot Roast Sandwich: Southern pot roast, collard greens, cheddar cheese, brioche bun. Available at Dumpster Dive.
Southern Meatloaf Burger: Grilled meatloaf, chipotle jack BBQ glaze, cheddar cheese, crispy shaved onions, brioche bun. Available at Dumpster Dive.
Hickory Smoked Turkey Leg: Available at the new outfield bar. 
Seasonal Fruits and Seasonal Side Salads: Available at all Dumpster Dive, Gravity Grille, and All-Stars as a healthy alternative.
Baseball Fudge Sundae: Homemade triple fudge brownie, vanilla ice cream, salted popcorn ice cream. Available at All-Stars.
The Doughnut Hole: Doughnut, ice cream, banana foster, served in a mini helmet. Available at All-Stars.
Pecan Pie A La Mode: Available at All-Stars.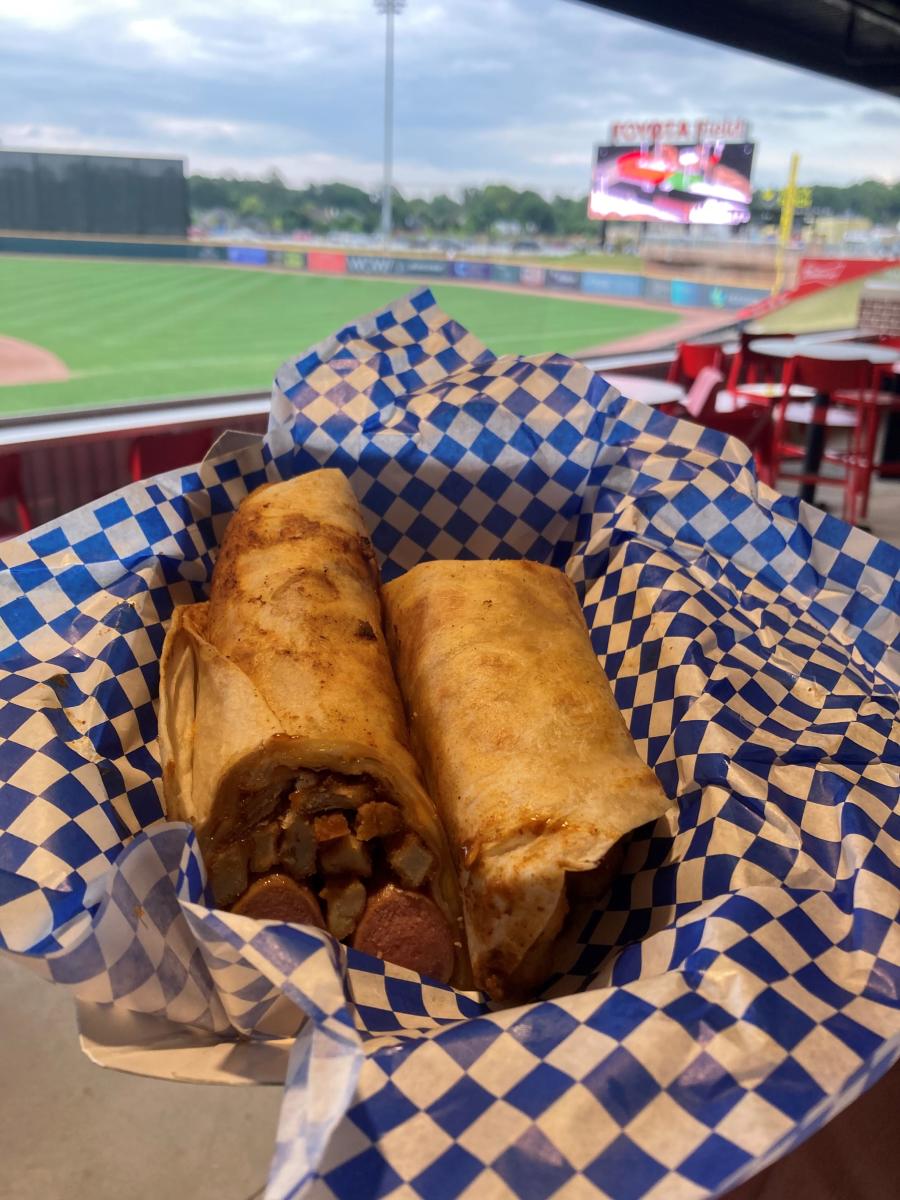 We asked our writer Matt Krochel to attend a game in 2021. Since he is dog dad x3, he went on a Wednesday night where he could meet some four-legged-friends.
After introducing myself to a few dozen dogs and their humans, I made my way onto the concourse in search of the mystic dumpster wrap. Get it, Trash Pandas?

I found it in all its glory: a cheese quesadilla with two hotdogs, french fries, jalapeño, and chipotle aïoli all wrapped up into one glorious easy to handle meal. The lineup includes local food trucks, cocktails and all the fan ballpark favorites you expect from a visit to a stadium.

The venue is inviting, easy to navigate and filled with a lot of family-friendly fun around every turn. But the main attraction, besides the dog viewing on Wednesday home games, is on the field. There is truly nothing quite like an outing to a ballpark, and the Trash Pandas are delivering where it counts.

I highly recommend a visit to Toyota Field the next chance you get, you will not be disappointed. 
Wednesdays, the Game Goes to the Dogs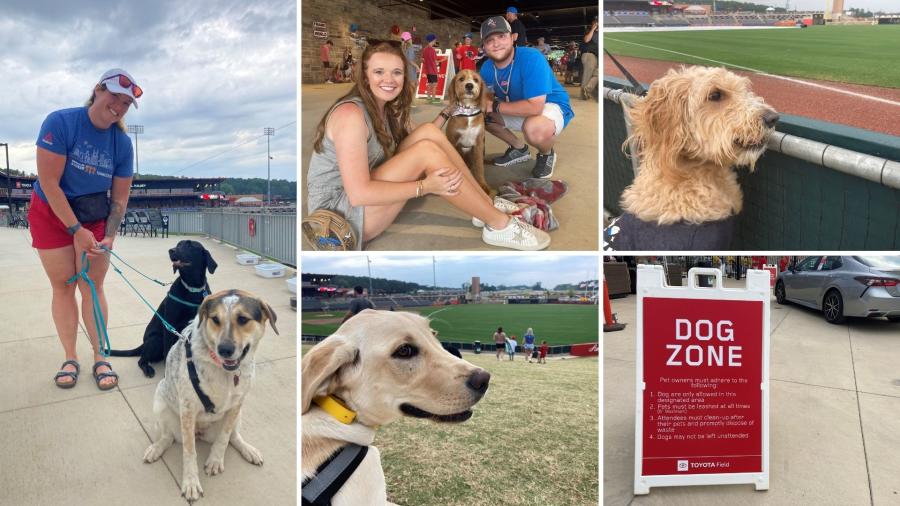 When the gates open about an hour before the first pitch, fans can bring their dogs into the designated dog zones. A $1 donation per dog benefits a local animal-related non-profit that changes each Wednesday Dog Days, so it's truly a win-win.
The Trash Panda's staff has set aside a large section of the stadium for dogs and their parents to enjoy. This includes the Budweiser Berm, a grassy hill near the first baseline, the Inline Electric Rock Porch and the outfield concourse.
Know Before You Go
· Dog Day Waivers must be completed before entering Toyota Field.
· Dogs are only allowed in the designated areas: Only in the outfield from foul pole to foul pole, including the Inline Electric Rock Porch. Dogs are NOT allowed in seats.
· Pets must be leashed at all times.
· Attendees must clean up after their pets and promptly dispose of waste.
· Dogs may not be left unattended.
More Trash Pandas Goodness